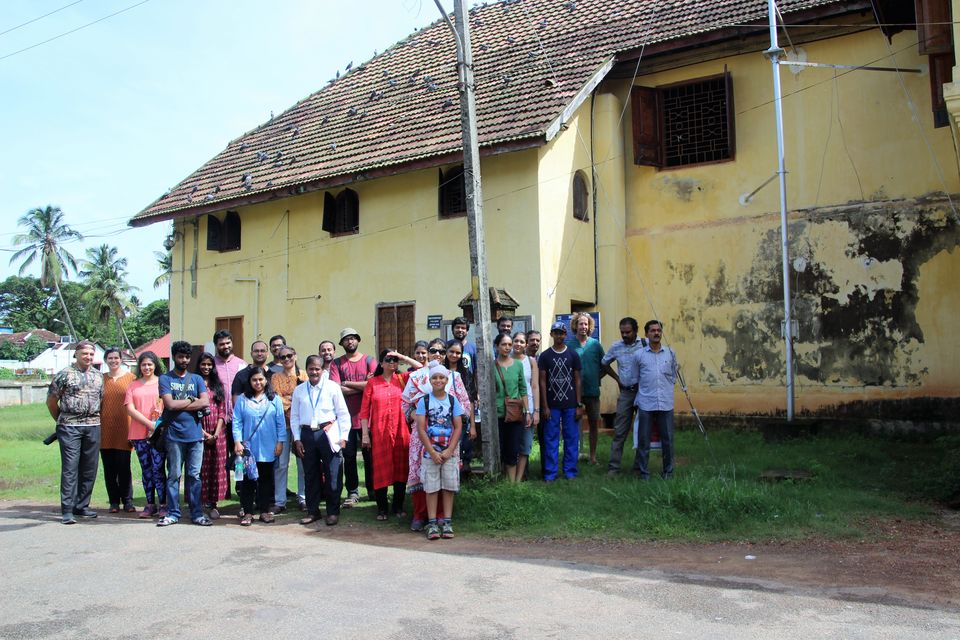 This "Hamlet" does not have any direct connection to Shakespeare's longest play Hamlet, although the place does have its share of English connections. Hamlet incidentally means a small settlement and not as large as a village. The word has its origin in French. About 10 km to the west from the heart of the city of Kochi in Kerala is the famous locality called Mattanchery.
It is said that there used to be a prominent person by name Mathan who lived in the settlement in this area. A settlement or Hamlet is also known as 'cheri'(in Tamil). Once a bustling centre for trade, the foreign traders found it difficult to pronounce the word Mathan and this slowly became Mattan, since he lived in the settlement, 'cheri' got attached and hence the name of the place "Mattanchery".
There is also another story which highlight the presence of a Namboothiri illam by the name "Ancheri Mattom" which the foreign traders addressed in short form as Matt- Ancheri. A third story is off a street filled with butchers and hence the name mutton-cheri(courtesy Wikipedia). Whatever may have been the reason for the origin of the name, it is a special place which inhabits people from various walks of life and different parts of the country and abroad.
Fort Kochi is an adjacent place synonymous to Mattanchery and the hub of tourist activities in Cochin (Kochi). Mattanchery has a huge population of people from outside Kerala. Here one can find a large presence of Kutchi Memons, who are supposed to have settled here in about 1800 from Gujarat, to the business nerve centre. It is said that after the destruction of the Sea port at Kodungallur, it was Mattancheri that became the next important port. A visit to Mattanchery cannot be complete without visiting the famous Paradesi Synagogue, the only functioning one in India. In fact, Mattanchery had a large number of Jewish families after Chendamangalam, where they are supposed to have originally arrived from the west. However today they are just 3 of them around!
The following is a pictorial recount from the Heritage Walk of June 17th, 2018, organized by Sahapedia aptly named as Mattancherry - The Melting Pot of Cultures. The walk was led by Sri. Antony Thommen and some of the above information is from his introduction on Mattanchery