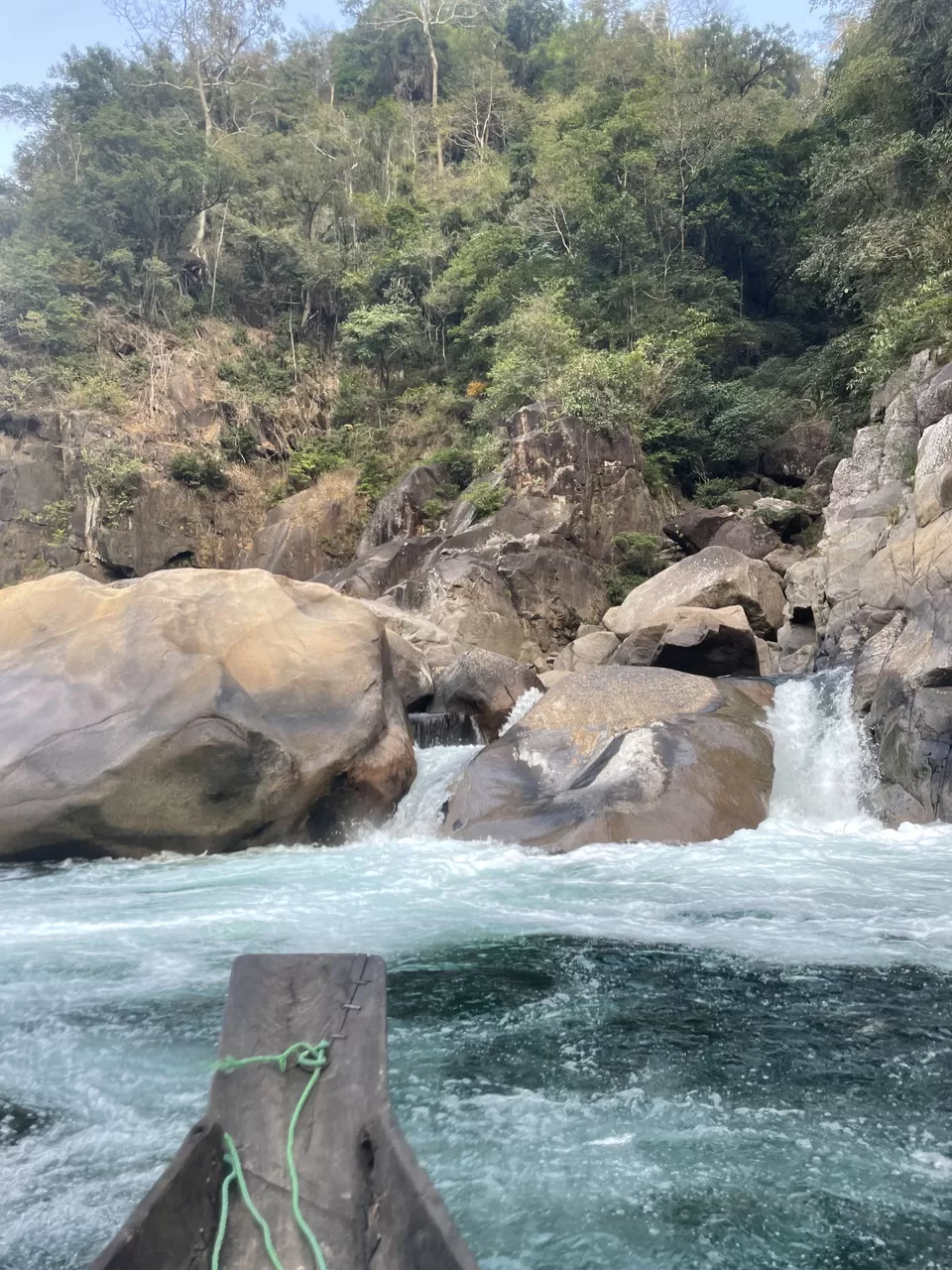 Shnongpdeng is a small village located in Jaintia Hills District of Meghalaya. It is about 7kms away from Dawki. It is here where the famous river water ( Umngot River) flows. It is well known for the its crystal clear river and the numerous water sport activities. It is about 90kms from the main city Shillong.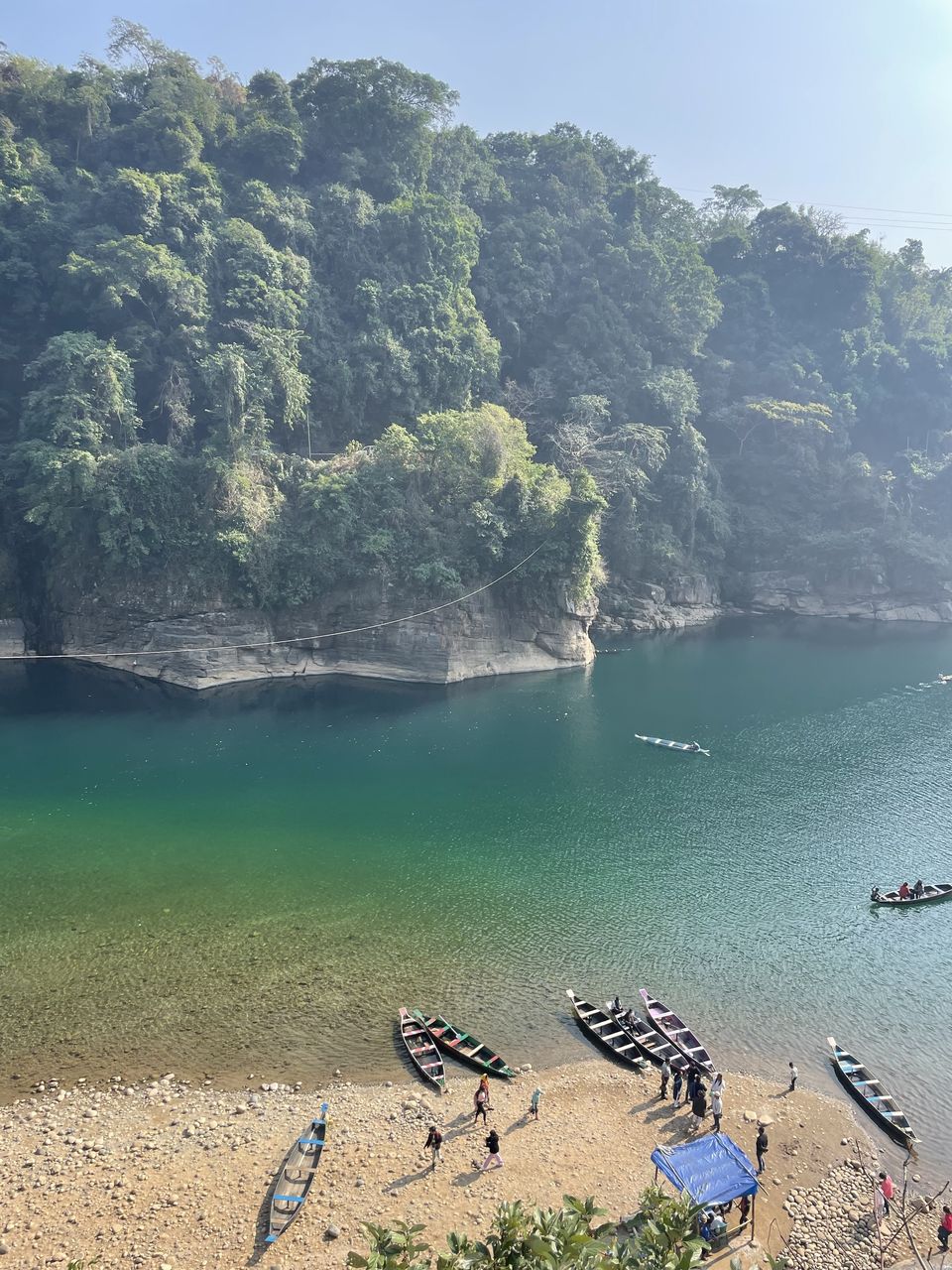 How to get to Shnongpdeng?
1. You can hire a private taxi to get there. It takes about three to fours hours and this saves a lot of time. If you need any assistance, feel free to contact me and I will provide the details.
2. You can get a shared taxi from Iewduh Market or Police Bazaar. But this would be a little cumbersome for a few.
3. You can rent bikes and enjoy the fresh air and beaut scenery all the way.
4. You can drive yourself and use google maps for navigation.
Things to do in Shnongpdeng
Known for its clear water and adventurous activities, here's a small list of what you can do there.
Camping:
If you're more of an outdoor person and love spending time outdoors, then you're at the right place. You can camp in this beautiful place and spend the night sleeping near the river. There are a multiple campsites on the riverside and each one of them have different packages to offer. Some packages comes with complimentary food and activity services. Pre booking is not needed but if you're planning to visit during December or January, contacting the various campsites prior will be better.
There are also multiple Homestays and Resorts nearby. I would suggest Betel Nut Resort. They have affordable rates and good rooms. But, unfortunately, we couldn't get any rooms for those dates that we were travelling . The resort also has camping facilities. You can always ask the front desk.
We stayed in a guest house ( Lamin Guest House ) in Dawki which is just 20 mins away from the site. The location was a plus point, shops and atms were at a walkable distance. We were a group of 7 people, the rooms were clean, spacious and undoubtably we had a pleasant stay at this property. The guest house also has a restaurant which is a must to try.
If you want to camp and do some watersport activities, can also check Pioneer Adventure Tours and RiverRuns Campsite, to name a few.
You can also carry your own tents and set them up yourself like we did.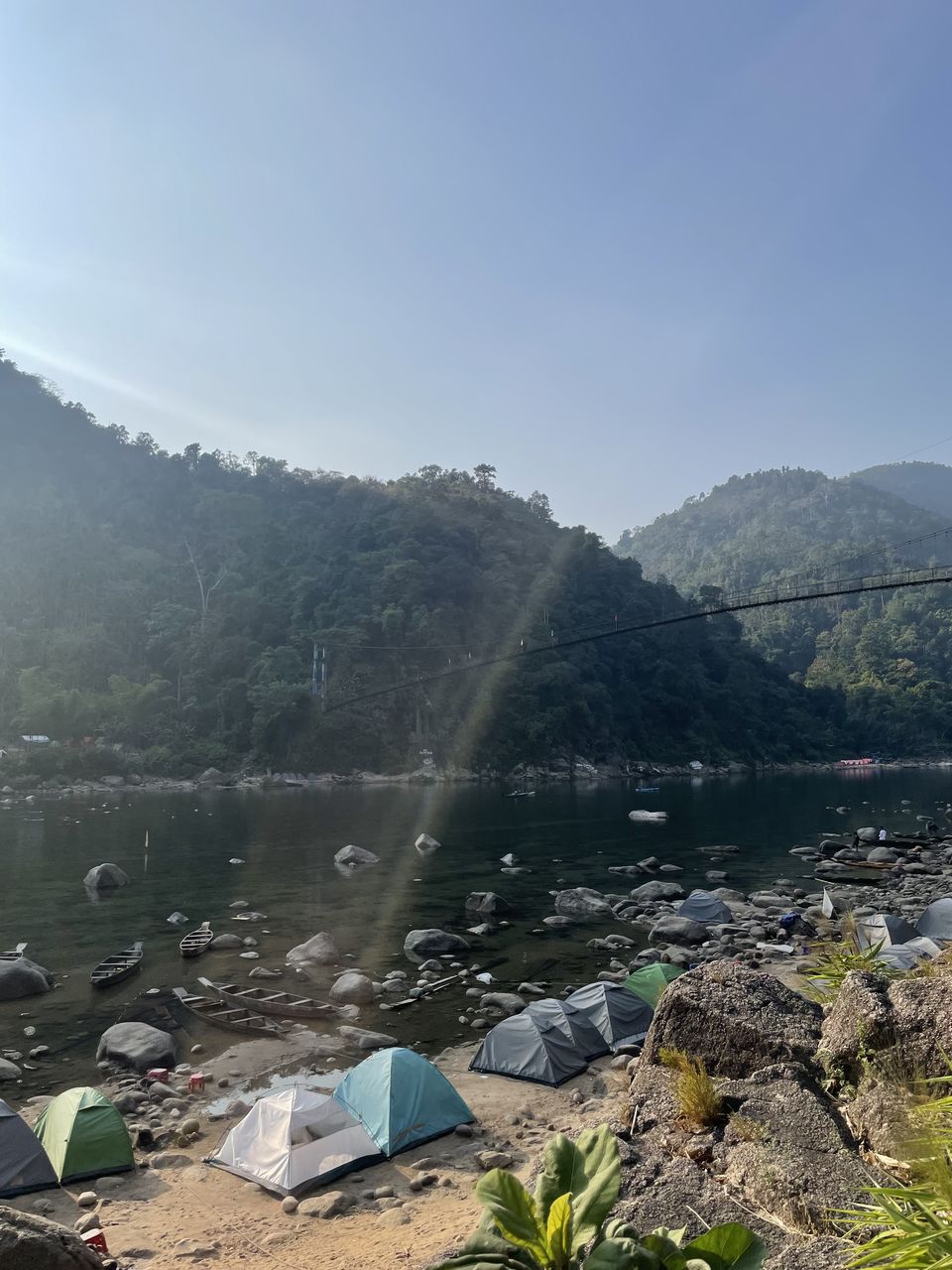 Boating and Kayaking :
There are a few campsites which include boating and kayaking in their package as well as they have these activities separately.
Boating costs around Rs 500 for 4 people and Kayaking costs around Rs 600 for two people. This must be in your to do list when you're there. Enjoy your boat ride along the clearest and cleanest river water. And don't skip kayaking even if you're a beginner like me. They will teach you how to use the paddle and one person is always there to guide you.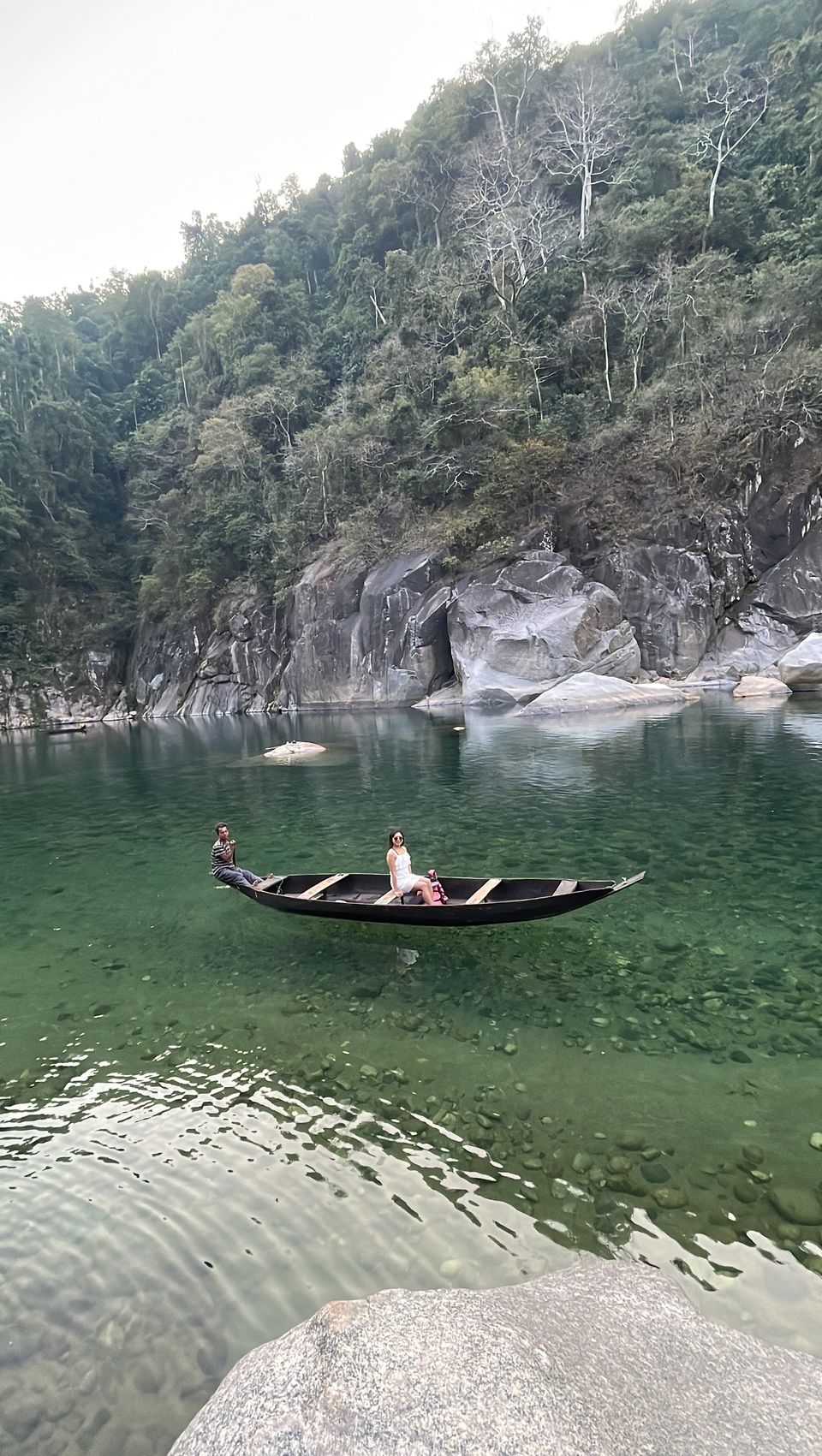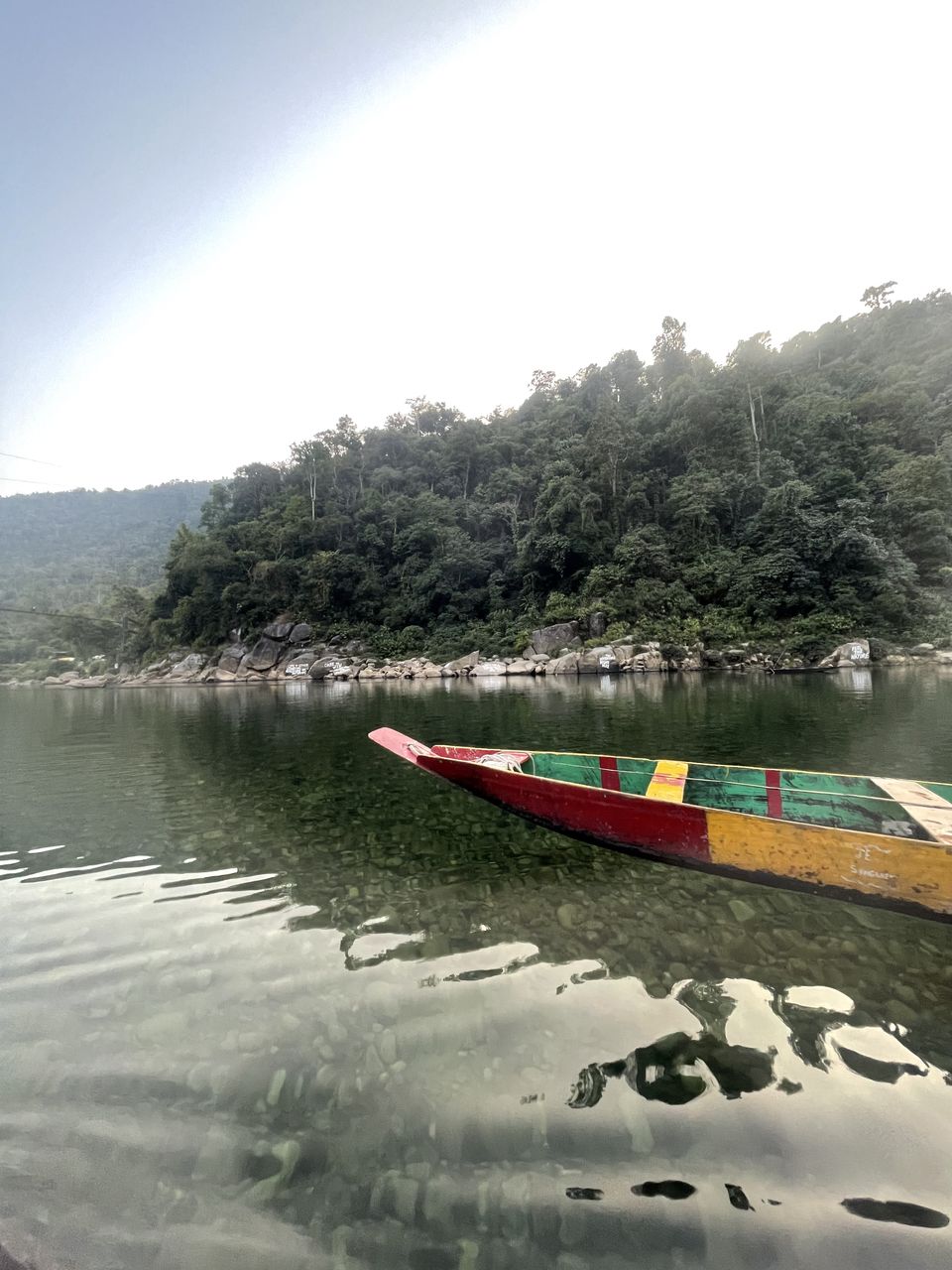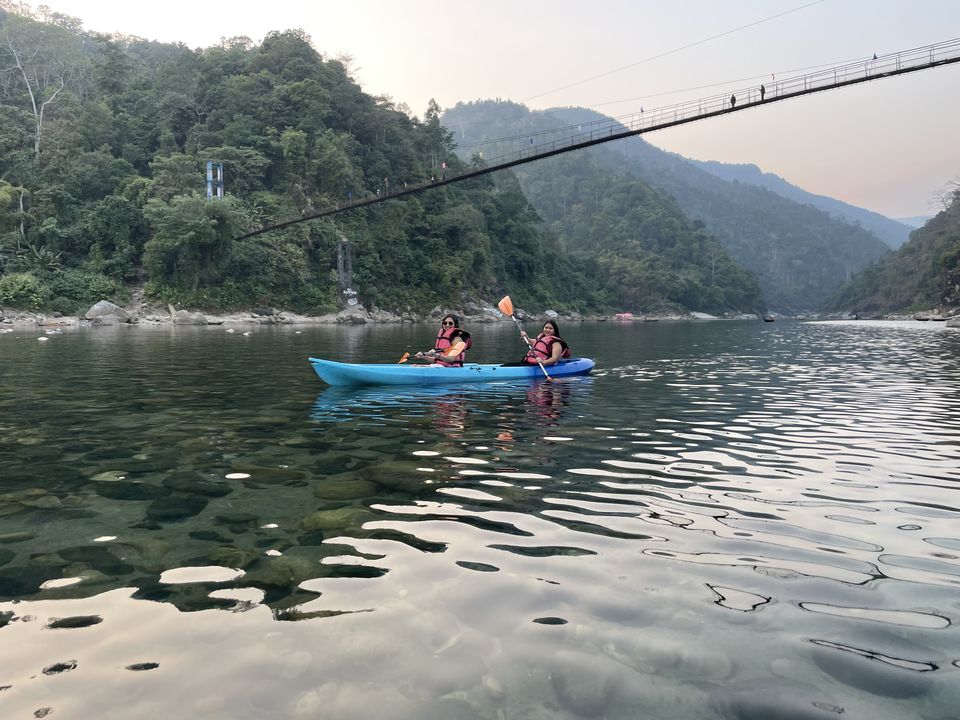 Scuba diving and Snorkeling:
Nothing is more exciting that diving in the clearest river in India. Pioneer Adventure Tours offers these activities. You can them out.
RiverRuns Campsite also conducts Snorkeling at Rs 500 per person.
Due to limited time, I couldn't do these activities But I'll make sure I do it next time.
Fishing:
What was most fascinating to me was to see many locals both men and women fishing there. You can also try it out if you're fond of fishing.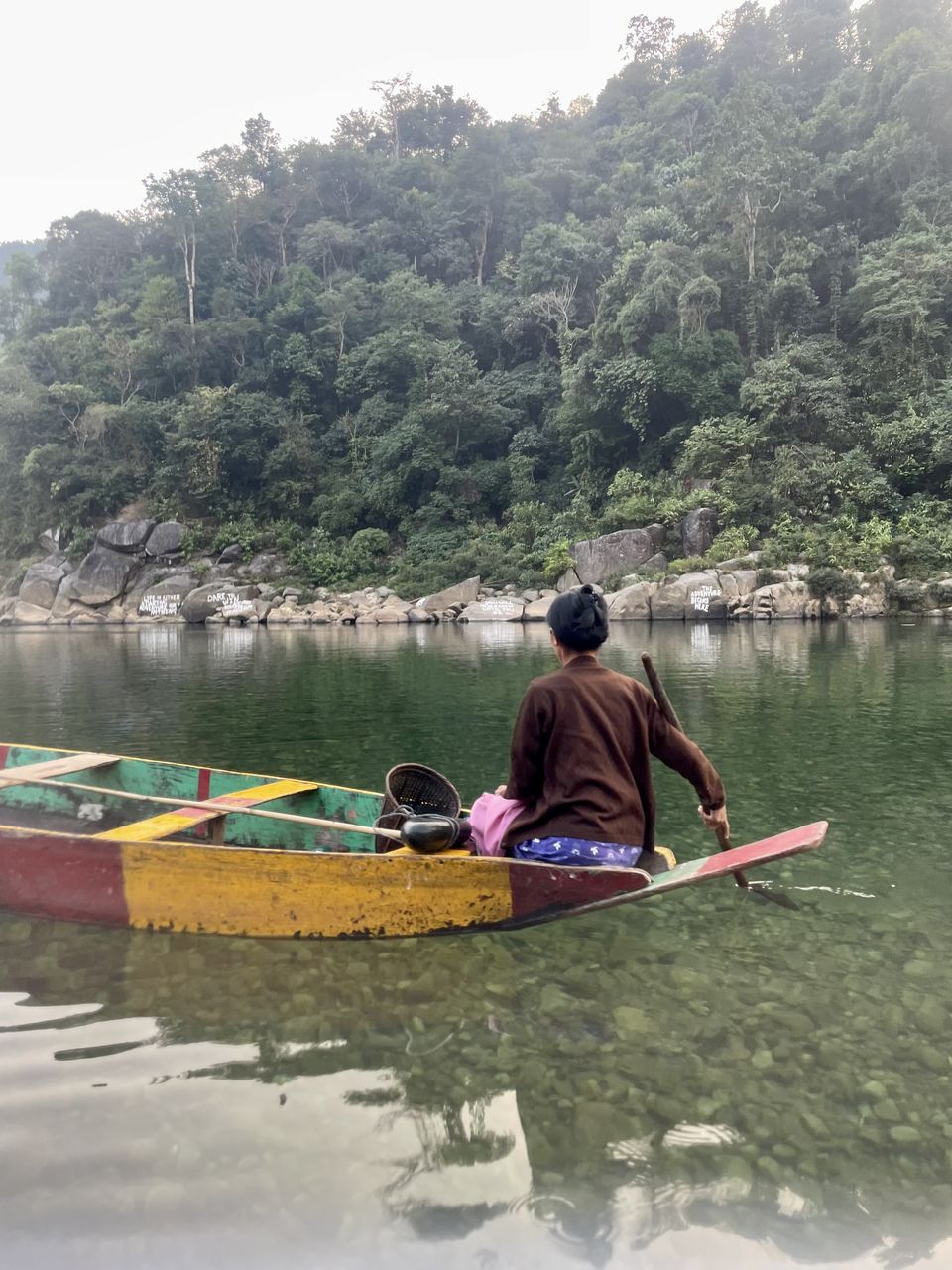 Walk on the Suspension Bridge:
You will be mesmerised with the view from the top. I couldn't capture any picture of the floating boats from here as we weren't allowed to stop mid way. Scared because the bridge was swinging, but excited at the same time, we walked to the other side slowly and tried to take a few pictures near the end of the bridge.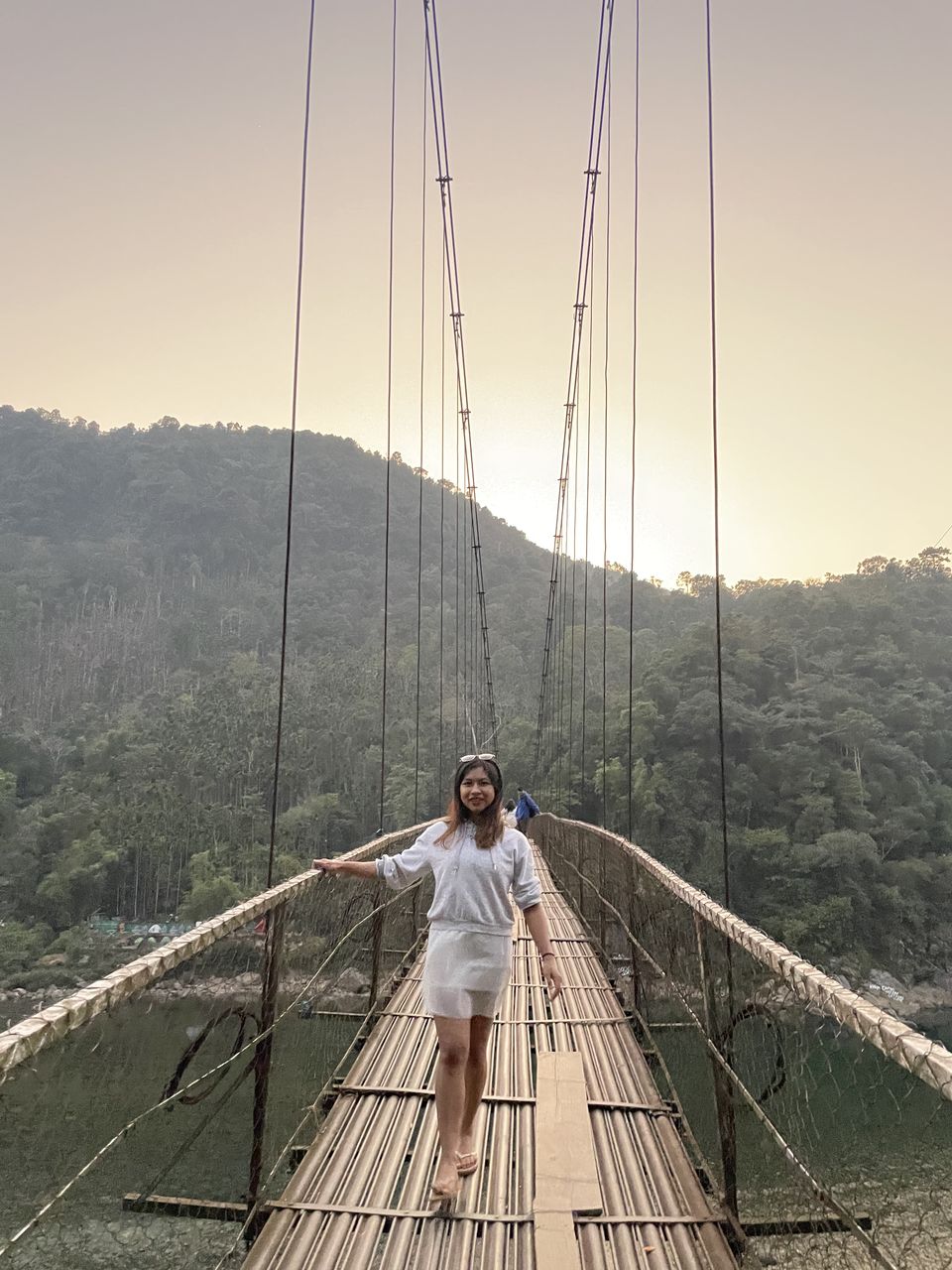 Cliff Jumping and Zip Lining:
I really wanted to do the Zip Lining activity but by the time we got there, it was already closed. There are two Zip lines ; one is 400m and the other is 800m. Both these activities are available on spot and no booking is needed.
Zip Lining costs around Rs 500 per person And Cliff jumping is around Rs 300 per person.
When to visit?
The best time to visit is in October to April. Avoid visiting during monsoons as most of the activities and the camps are closed.
Where to eat?
There are no fancy restaurants available but there are multiple food stalls at the location. Nothing beats Dal, Bhaat and Sabji after a tiring day. Try out the various local food stalls at a very reasonable price.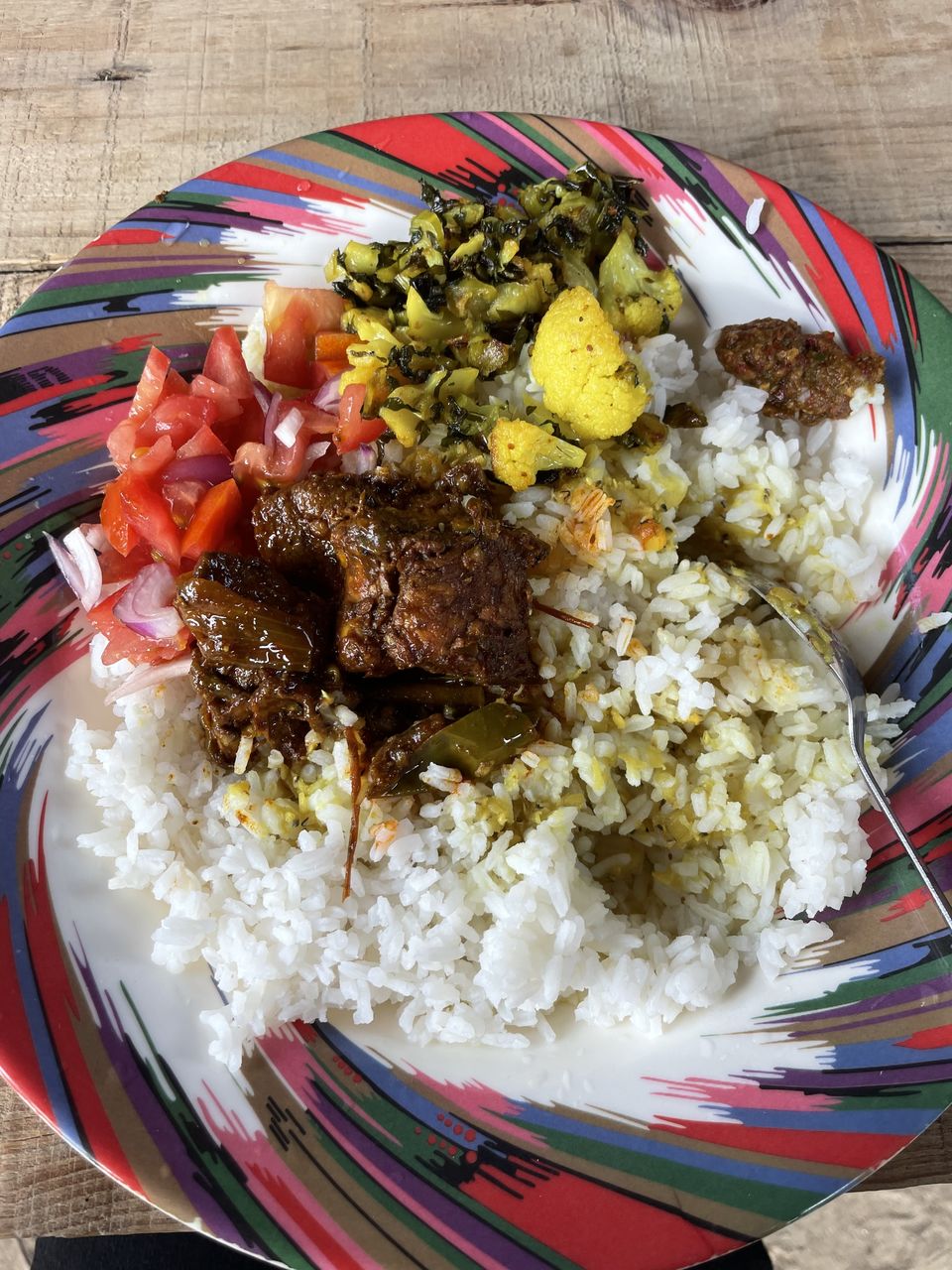 If you like this blog, Like, Comment, Share this post. If you have any questions or want any suggestions or tips, feel free to ask me below.