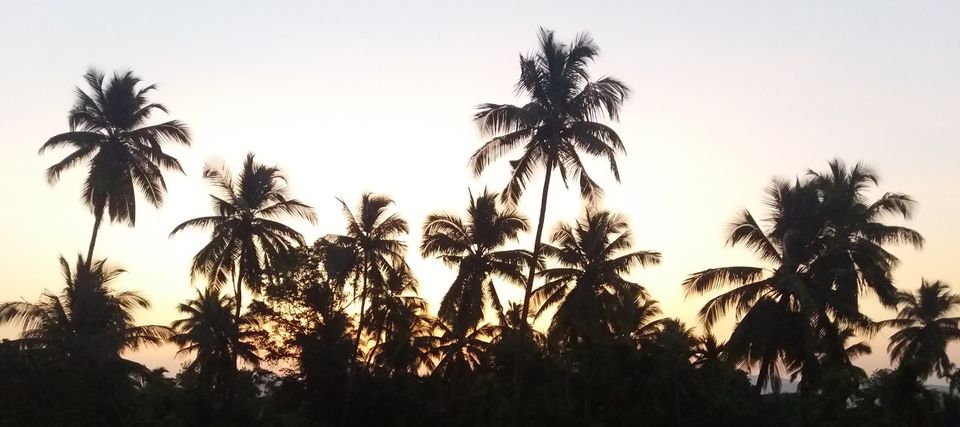 Base Village: Vanjale
Fort State: In Ruins, Destroyed
Difficulty level: Easy
Endurance level: Easy
Things to carry: Sports Shoes must, A liter of water,
How to Reach: Follow Google Maps
Time to reach the Top: 15 minutes
Madgad fort is located 10 KM away from Diveagar in Raigad district. It is on a small hill near to sea shore. This fort is completely in ruins and it is impossible to find any traces apart from few fallen structures. It could have been used as a watchtower to keep an eye on activities in the sea and surrounding areas. History states that it was with Peshwa. Siddis of Janjira fort destroyed this fort in year 1830.
I and Kedar were escorted to Vanjale village at 7 AM by our driver. We wanted to explore it early in the morning and then visit the beach with family.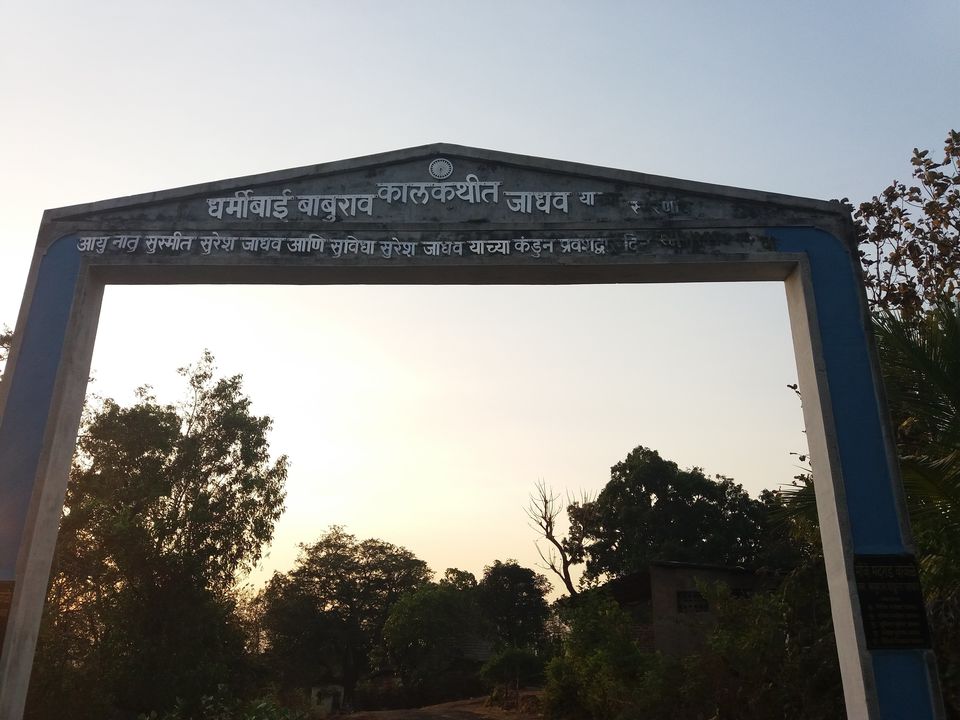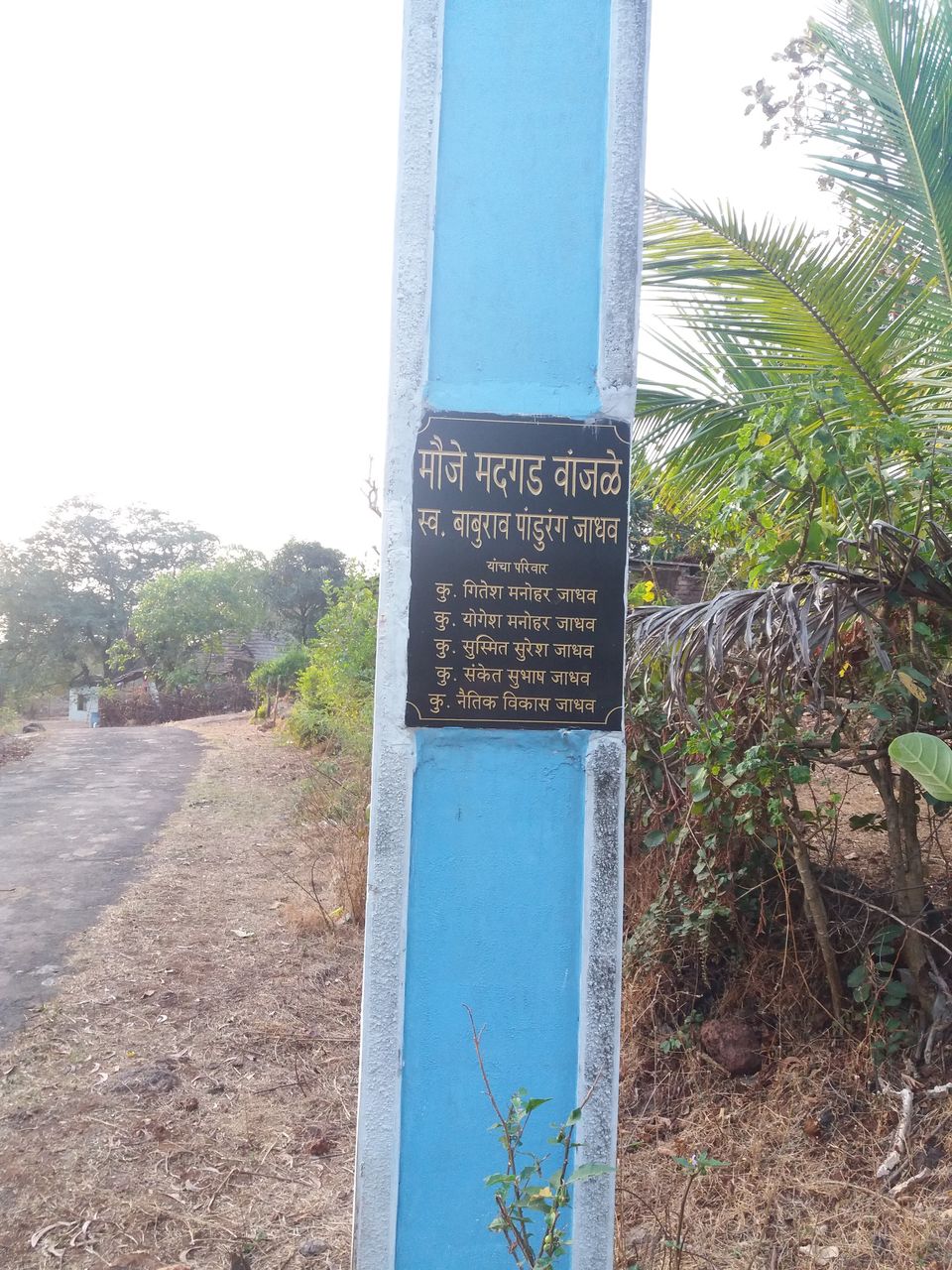 Just after we crossed this gate, we saw Vanjale village. There is a Goddess Vanjalaidevi temple on the right side and government office on the left side. Ahead we could see villagers collecting water from the well. We inquired about the fort. They said there is nothing left to see and wondered what was our intention to visit. We could not explain our zeal to explore the forts.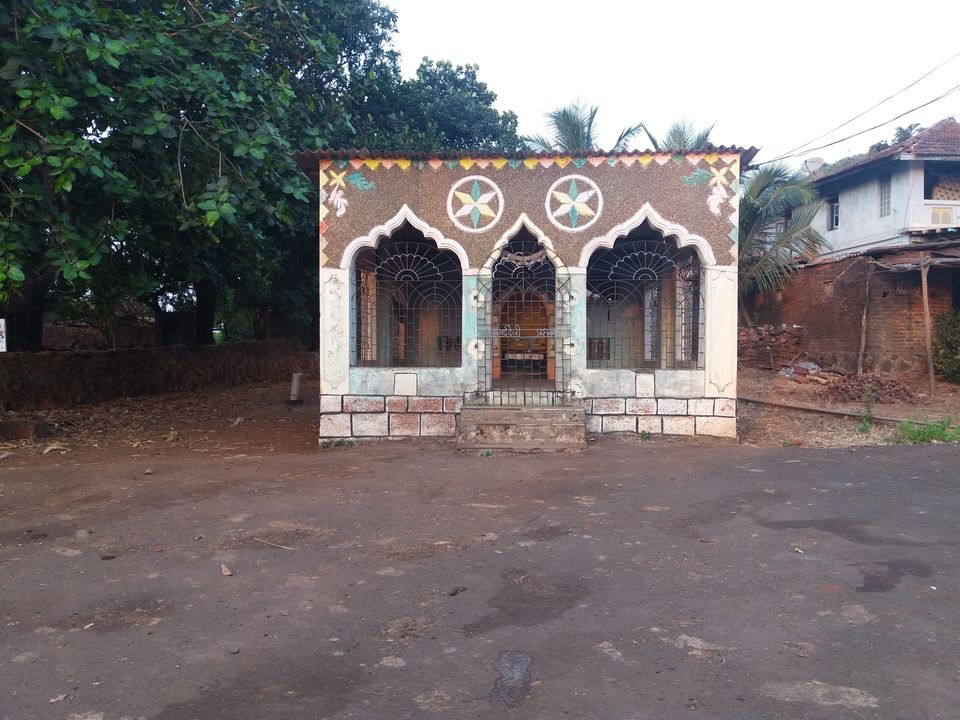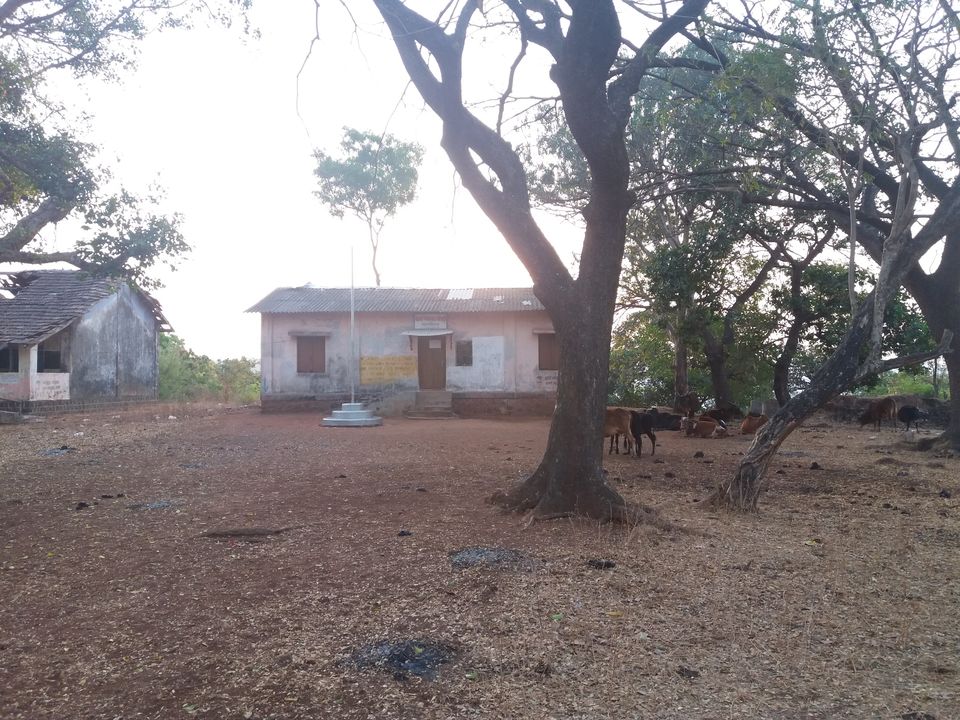 There is absolutely no path to reach the fort. It is made up of some boulders and land. It should be really difficult to climb this fort in the rainy season.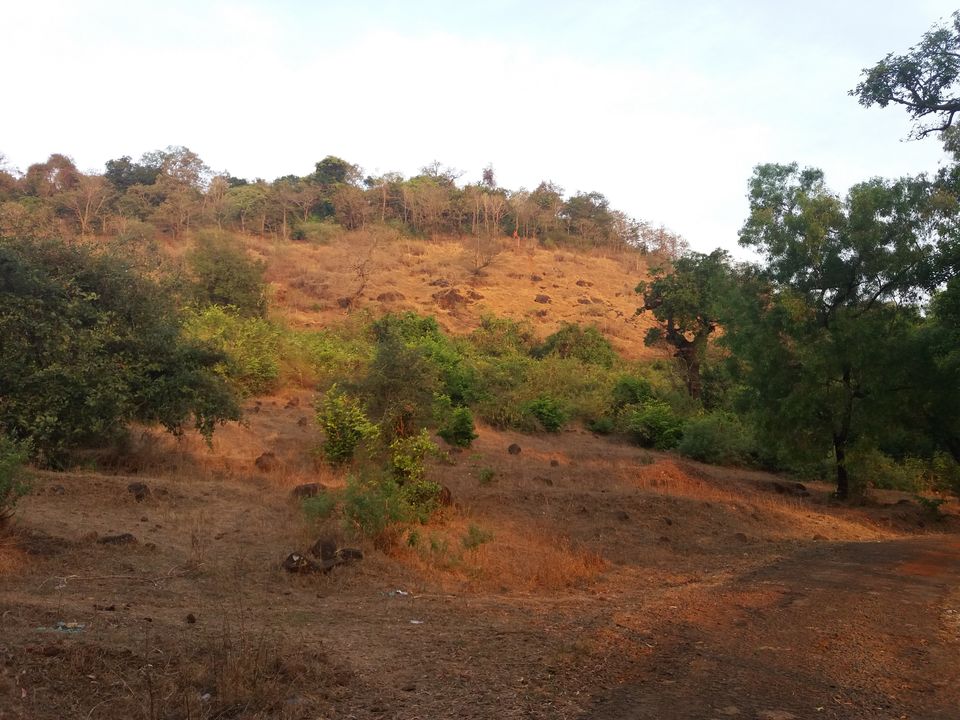 Someone did a great job in placing direction boards on the way.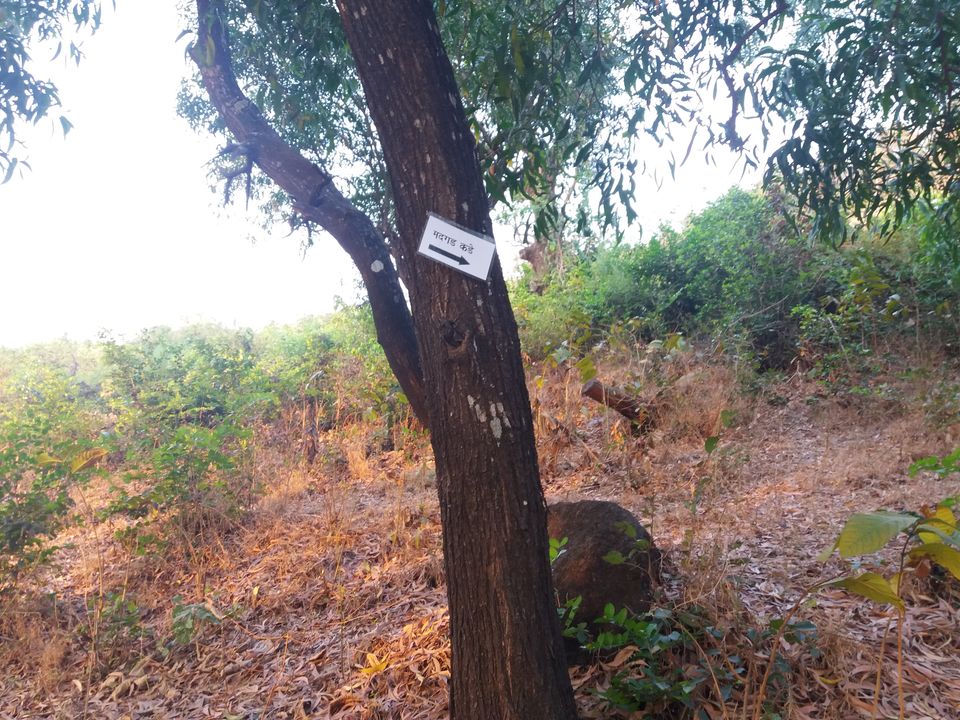 We did not face any problem when climbing up but we were sure getting down would be a tough task. We got to the top of the hill in 15 minutes. As we reached up, we could see dense forest blocking the sun, overgrown bushes, pile of dry leaves covering the ground, monkeys whooping and jumping as if we had trespassed. We took left turn and started exploring.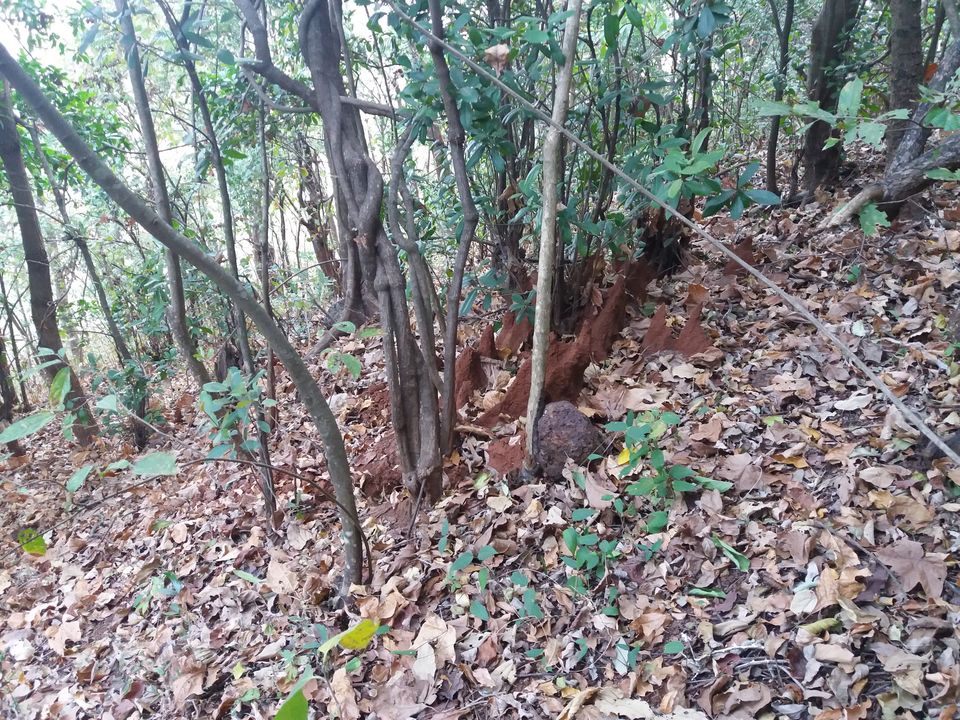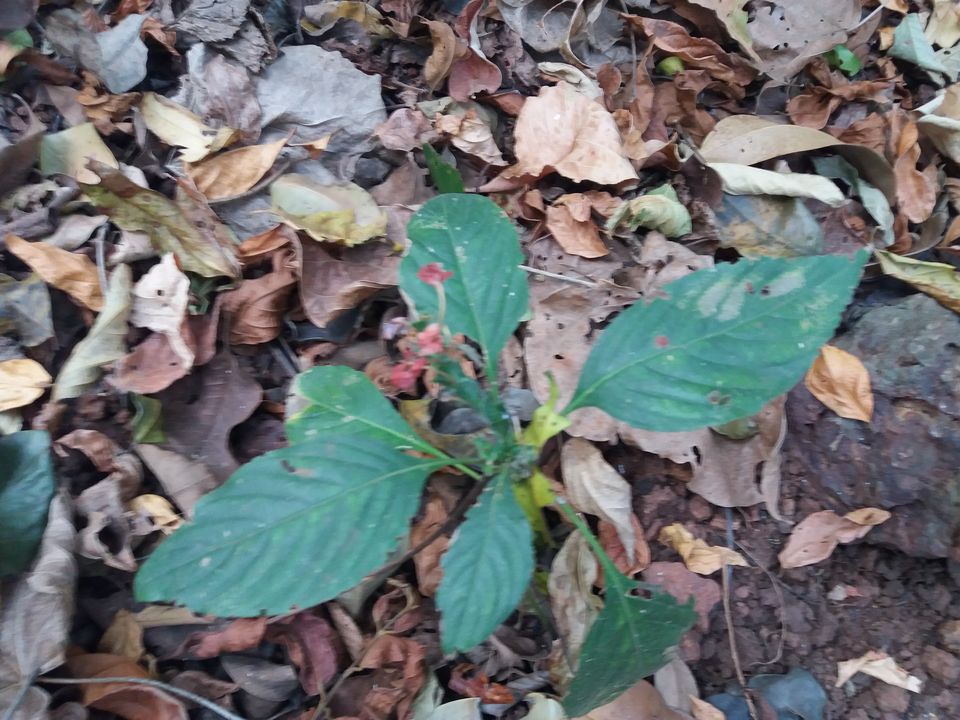 We saw a hole in the rock, could have been used to hold pole for a door or gate.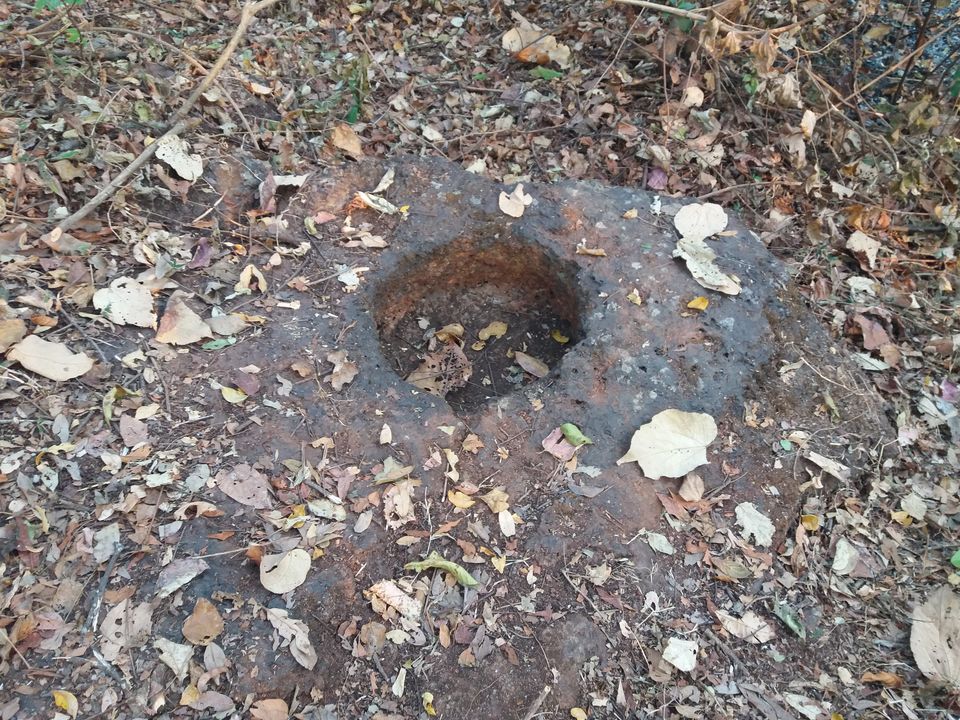 Remains of the room.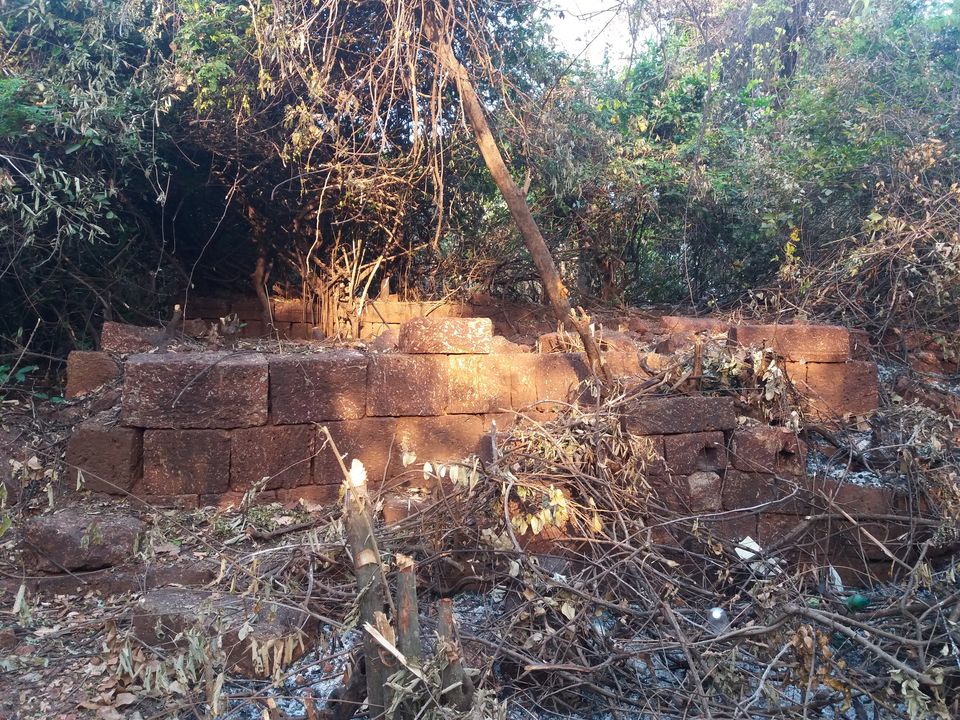 A brick. As we were moving ahead, got some bruises. Be careful of the thorns.
A plinth. We had to be very vigilant while walking as the way was completely shrouded by leaves.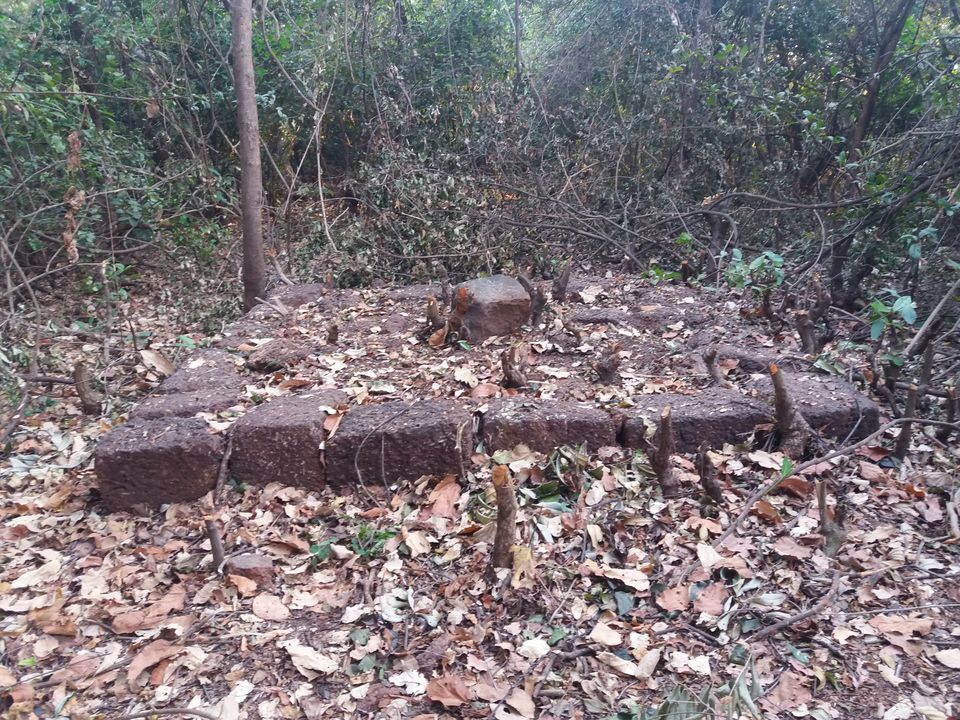 Steps made up of rock.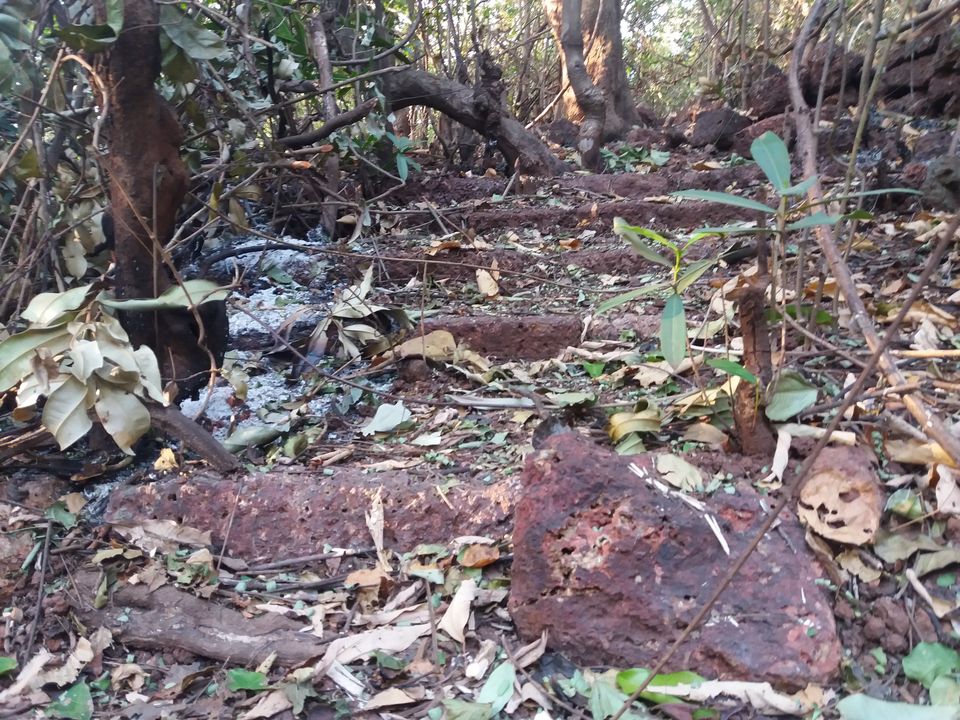 Just like fort, this tree also depicts its bad state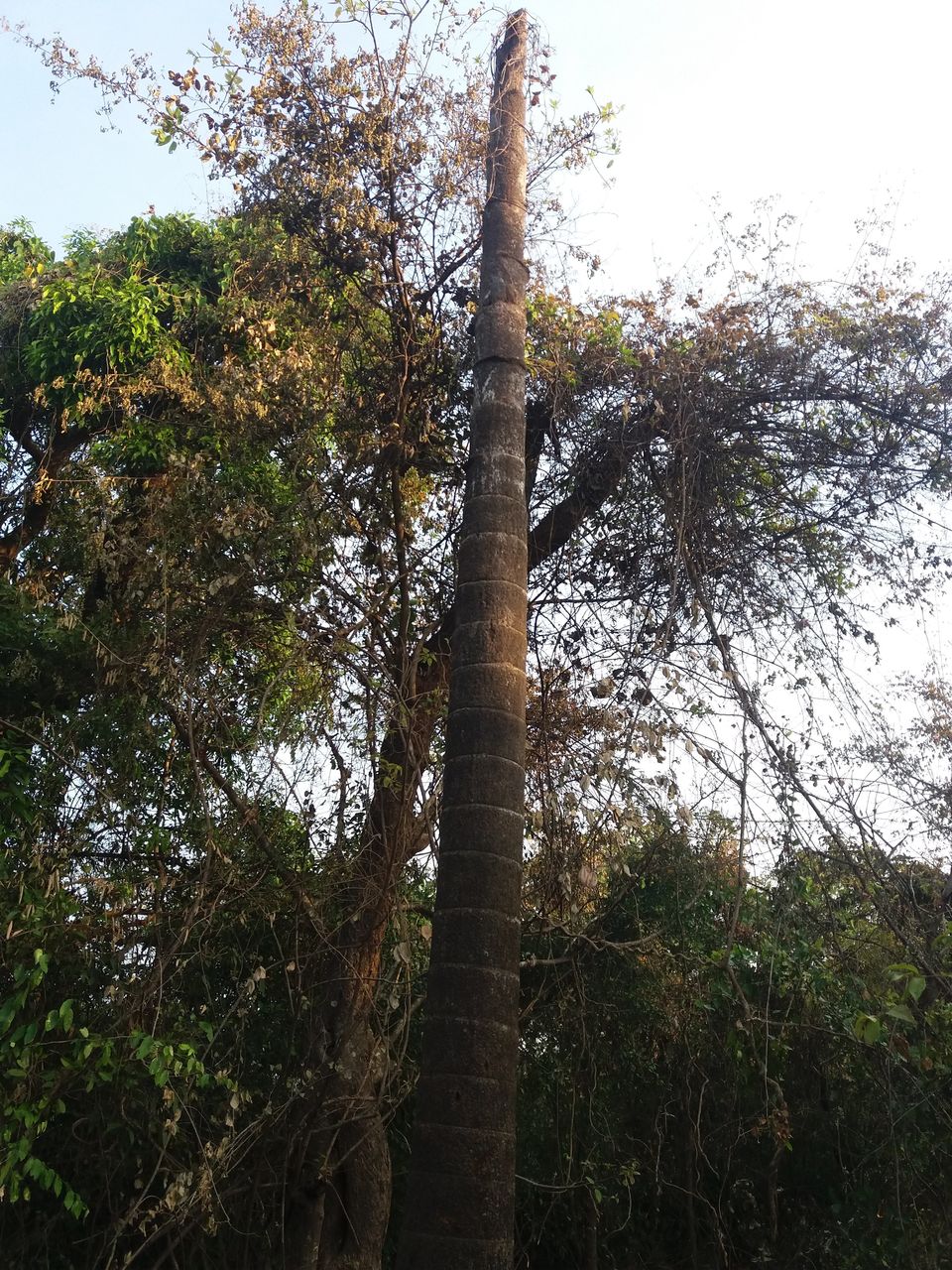 A well made of stones.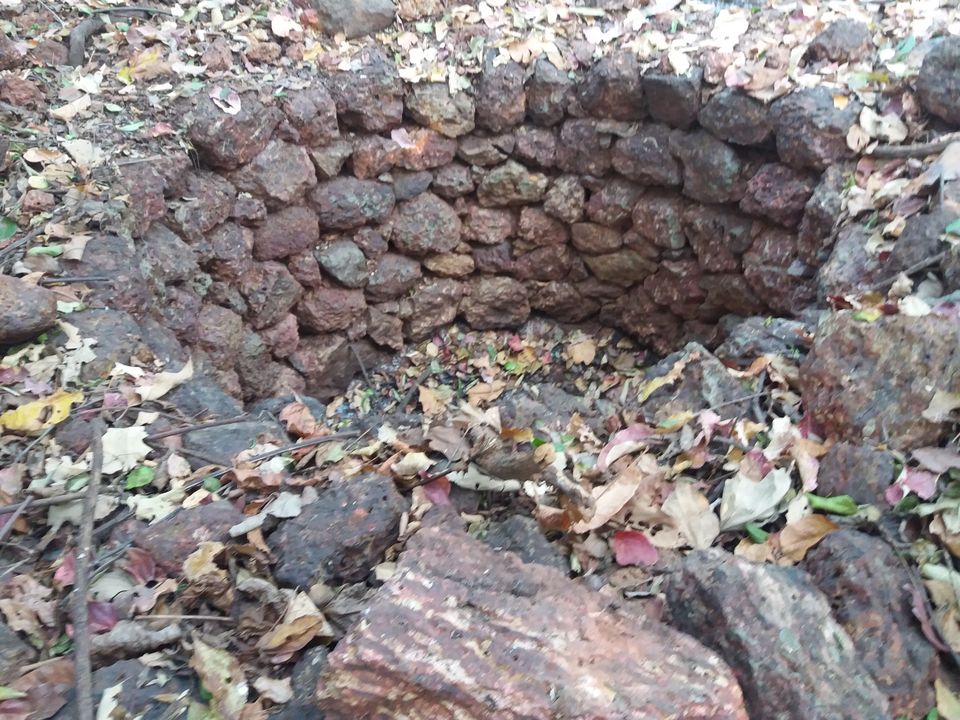 Snake's outer layer of skin shed. We also saw few burrows of the snakes.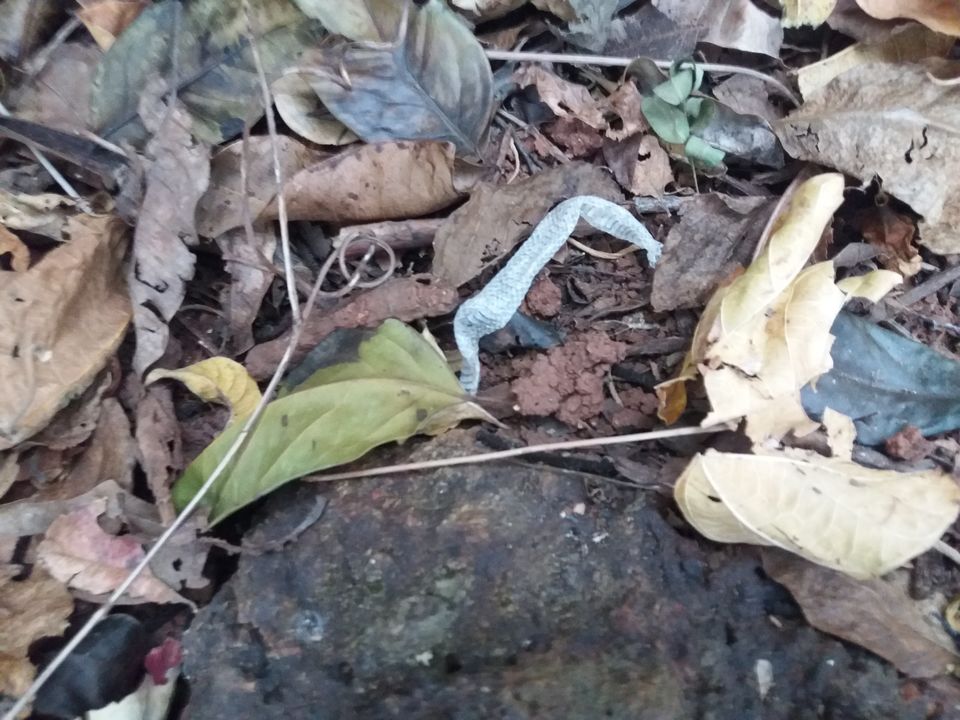 View of Diveagar and coast blocked due to trees and overhead foliage.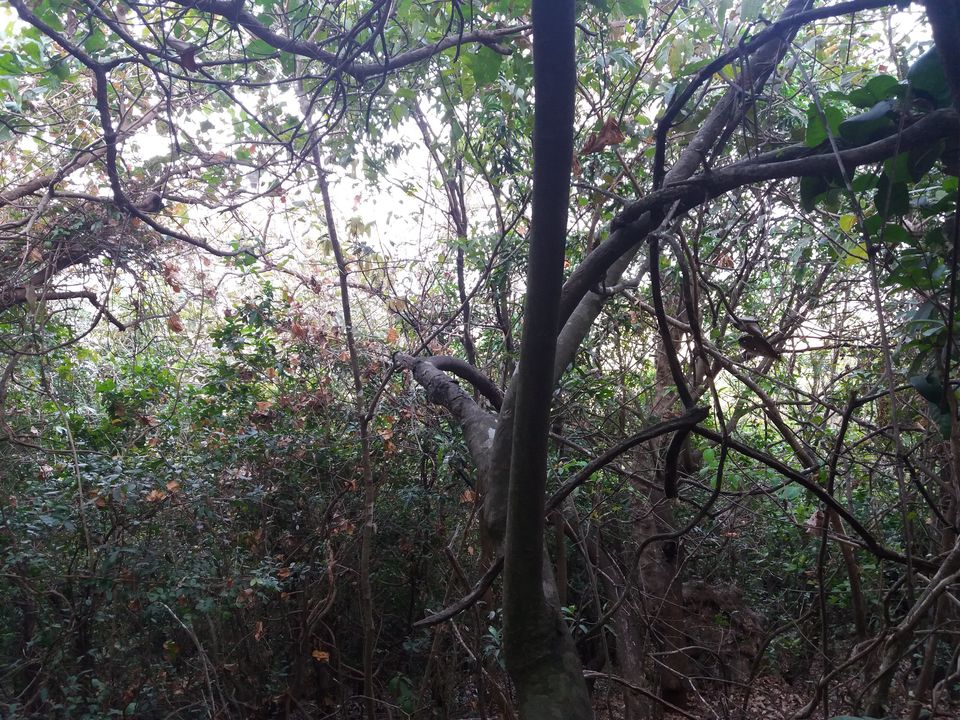 A saffron flag on top of the tree.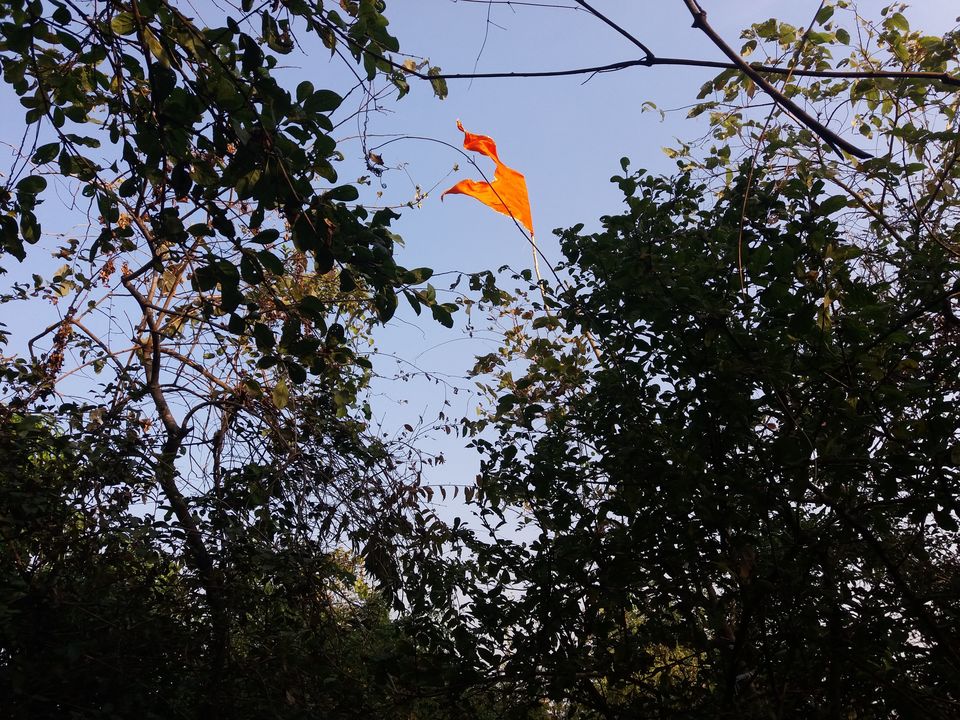 A structure on the northern side of the fort.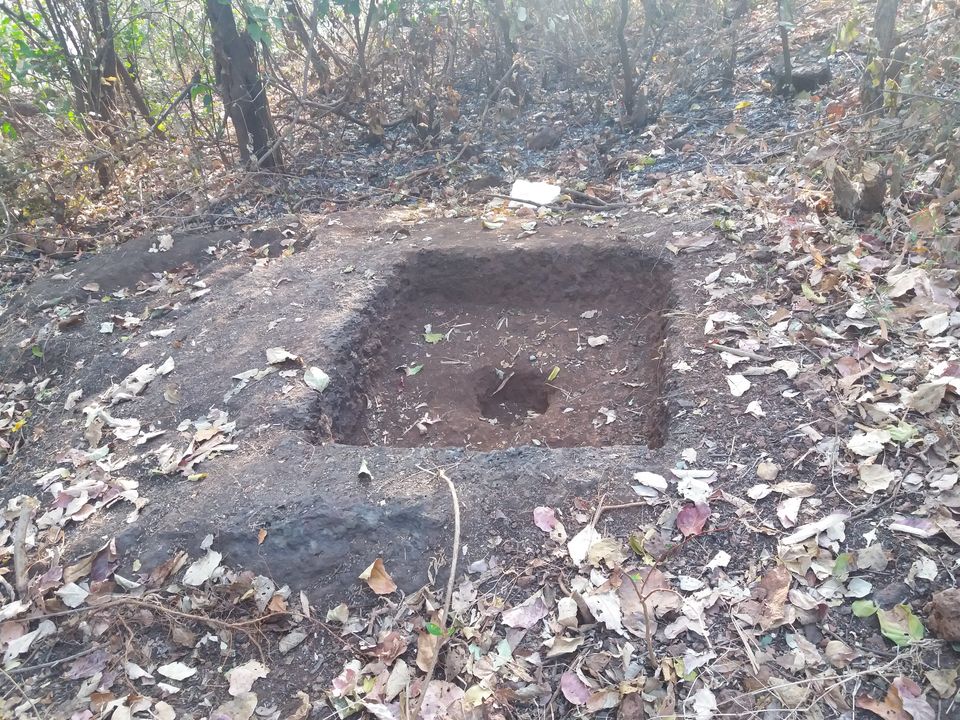 Bird's eye view of Vanjale village from the top.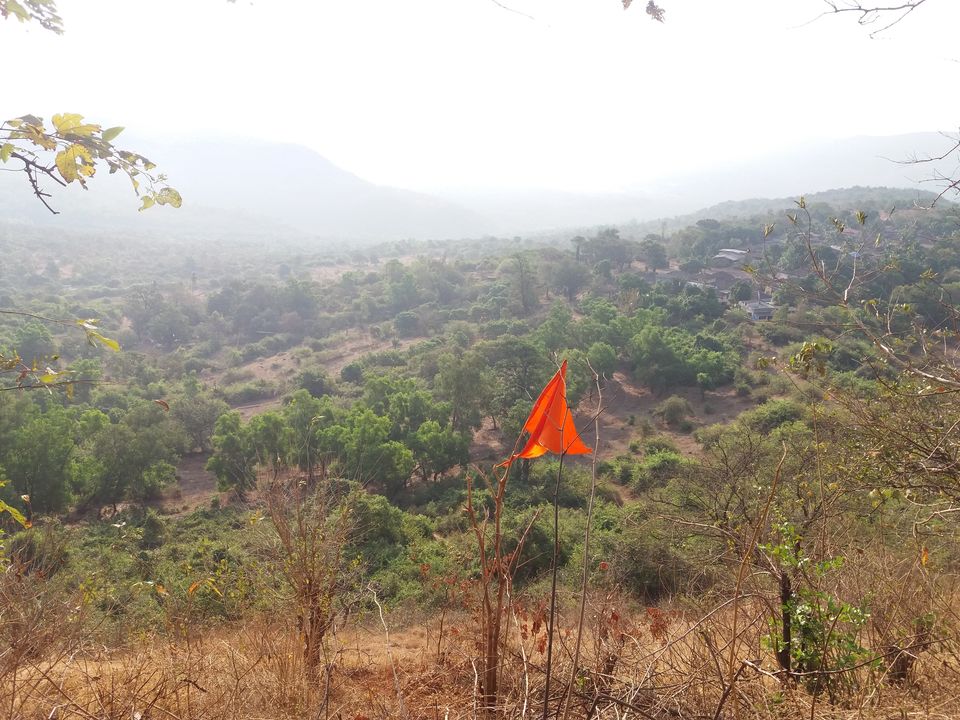 It took us 45 minutes to roam and come to the starting point. We started descend. We could not get any grip and were slipping on the slope. We had to hold on to trees and bushes to keep balance.
We came down in 20 minutes. Our driver came back from the hotel to pick us up. We headed straight to Diveagar beach.
Diveagar is a small village and has long history. Unlike Alibag, You will not find much crowd here. The beach here is clean and has white sand.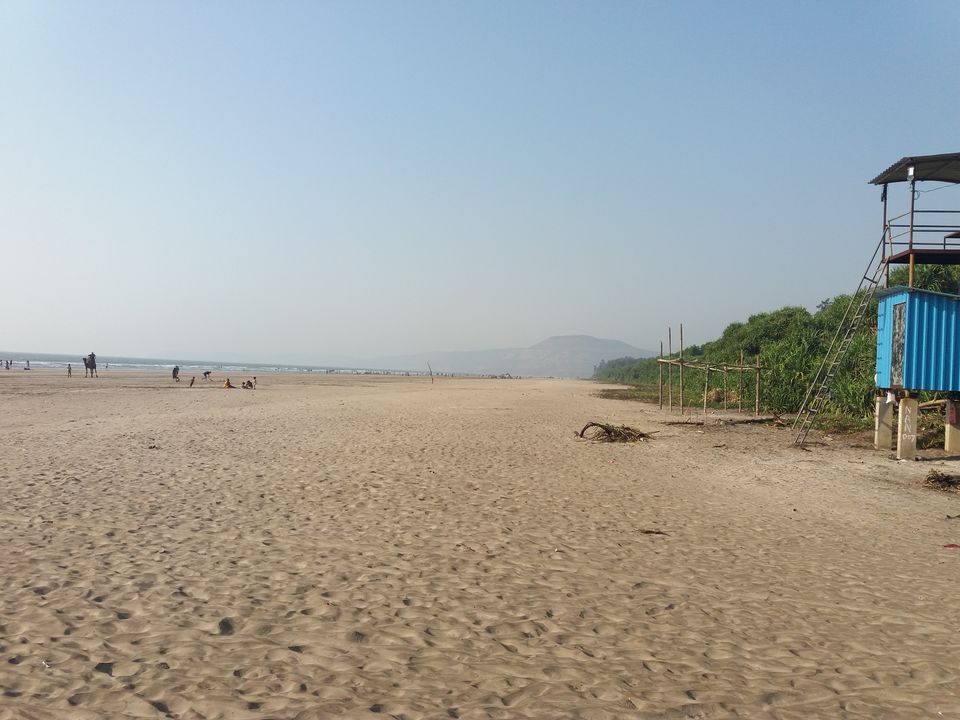 A banana boat ride. There are other water sports available like sleeper ride, motor ride. I had decided to do parasailing but came to know that it is not available because of issues getting permit from Police.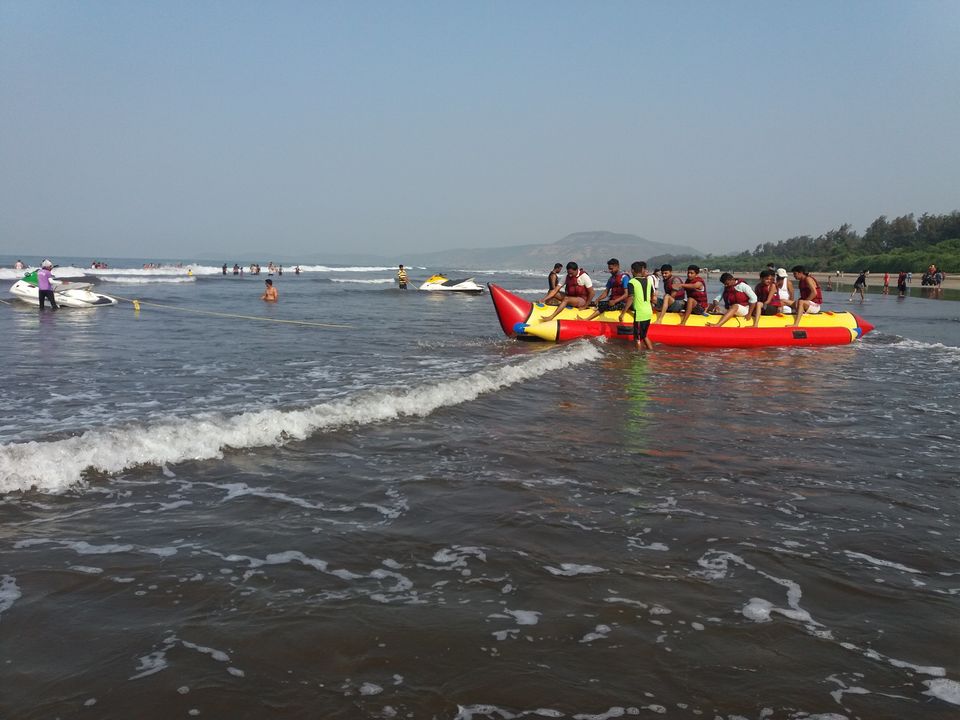 A stray crab on the beach.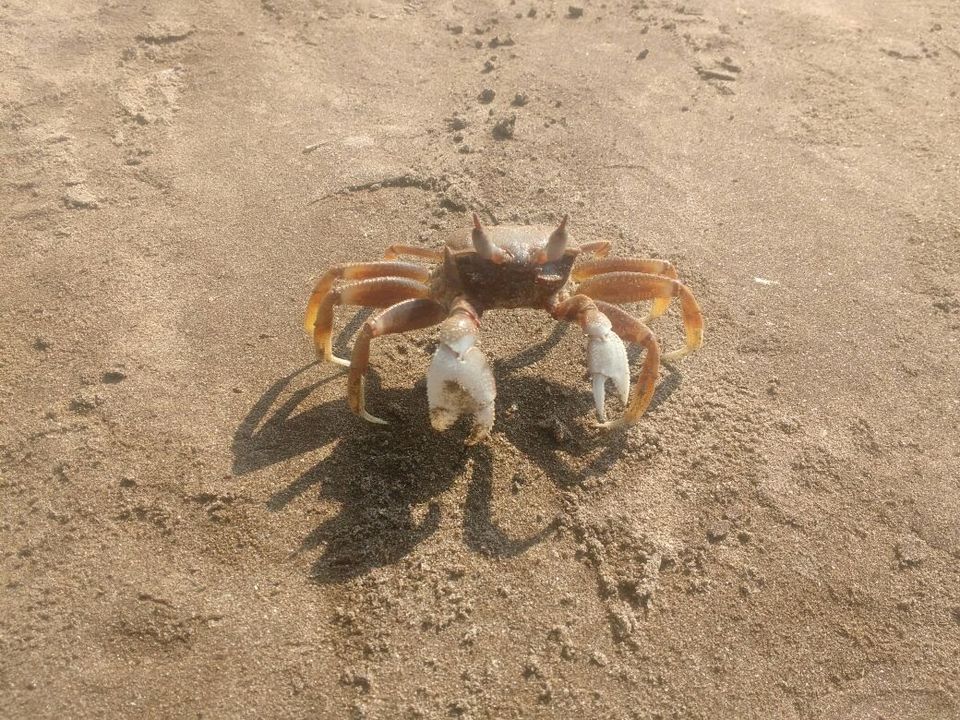 Some people sell Ukadi che Modak, for ₹ 20 a piece. It is an Indian snack, prepared from rice flour stuffed with sweet stuffing and then steamed.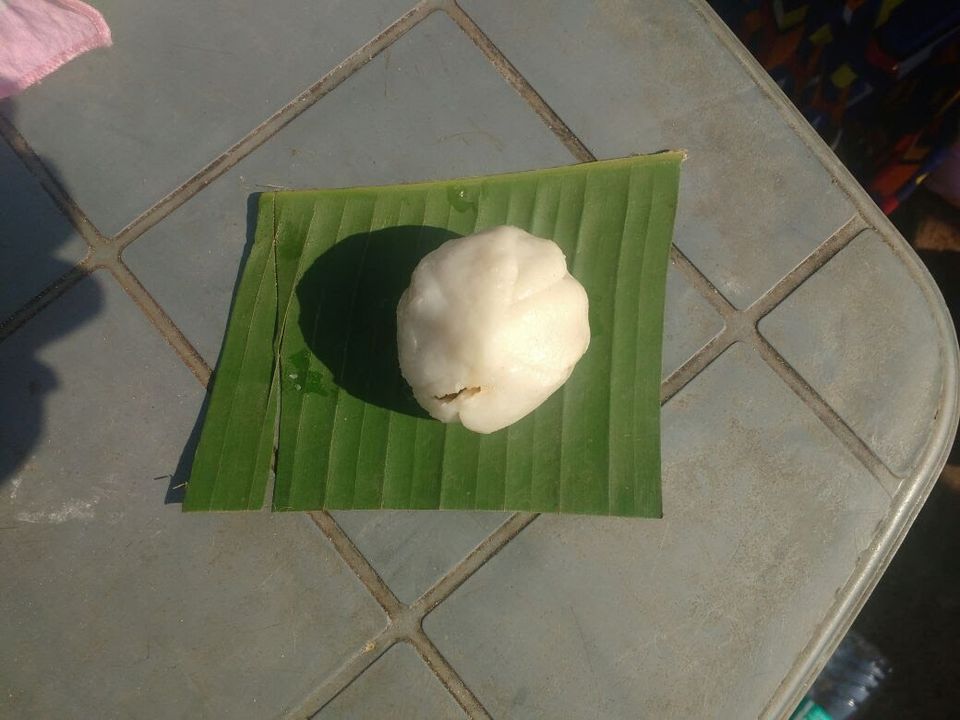 There are numerous coconut and betel nut trees.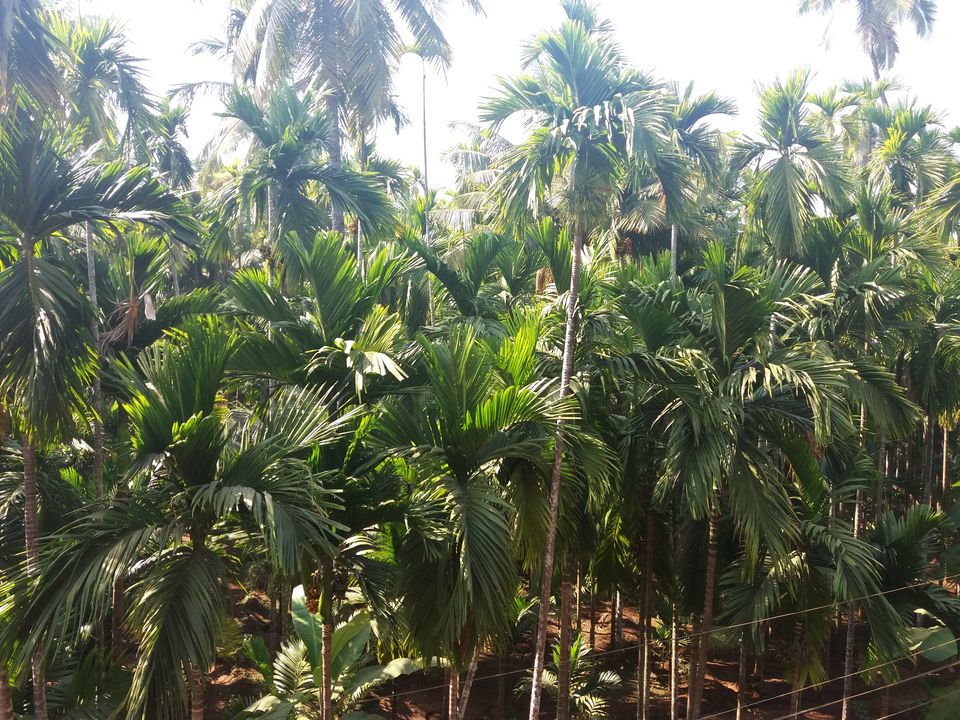 Ripe betel nuts.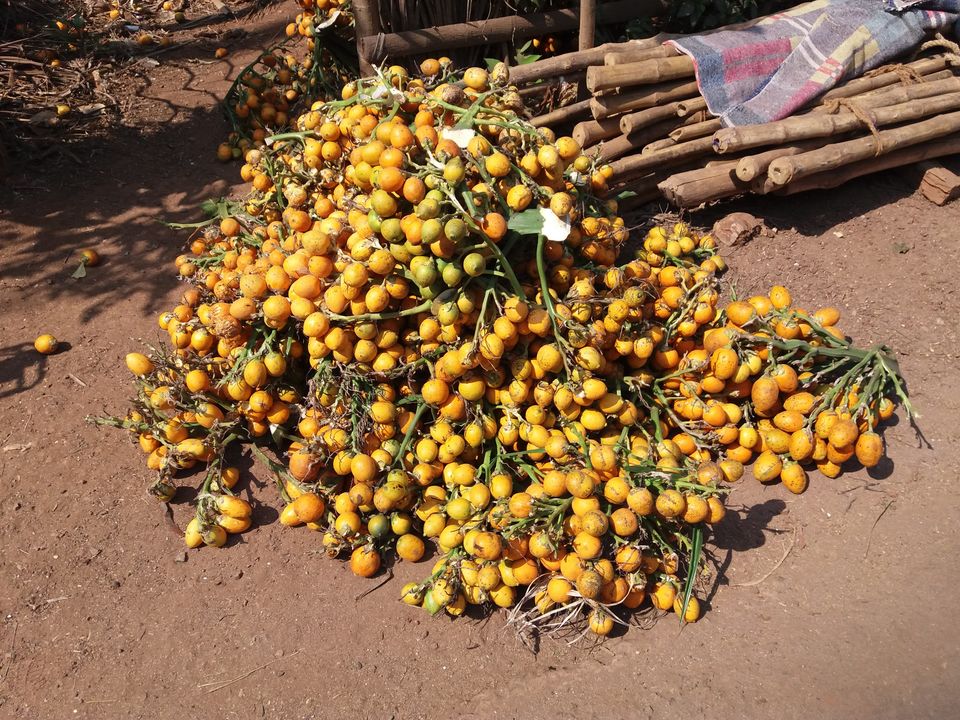 Dried betel nuts on rooftop. Knows as Ritha Supari in Marathi.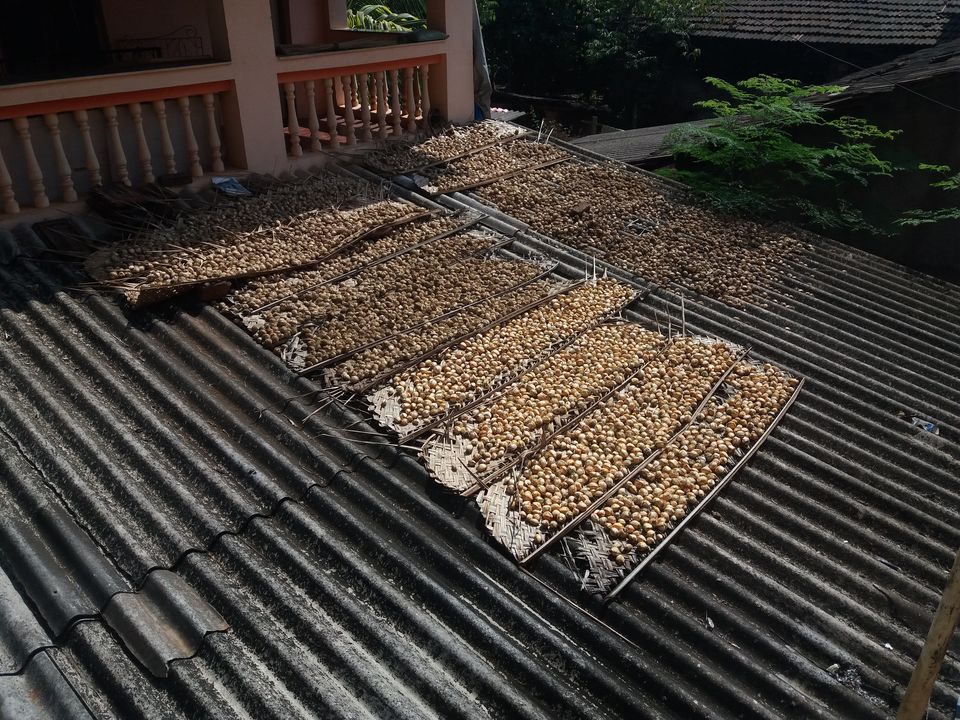 We also visited Suvarna Ganesh temple and Rupnarayan temple both at a walking distance from the beach.