1. Liechtenstein and Haiti unknowingly had the same flag till the 1936 Olympics.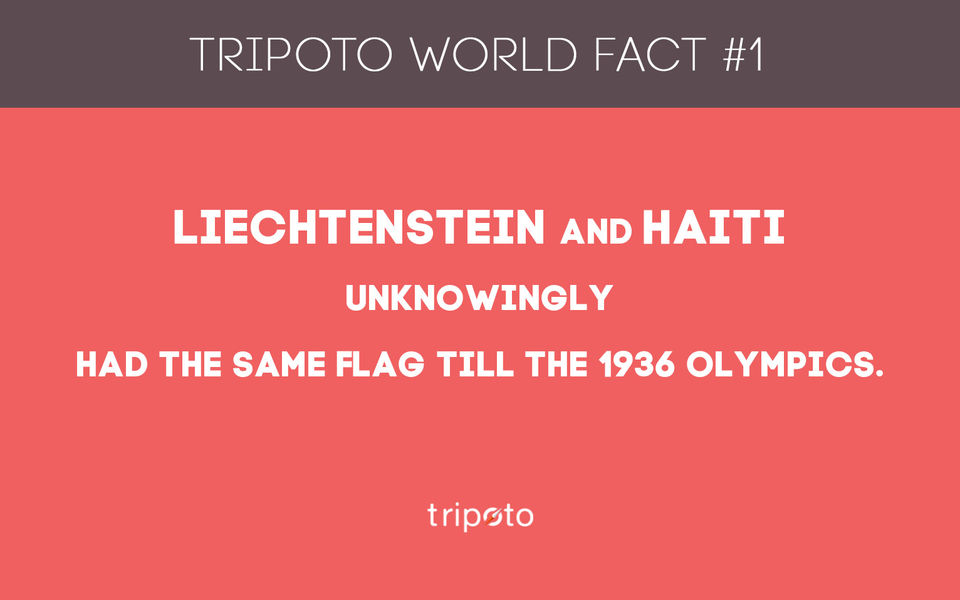 They discovered this anomaly during the opening parade. They both changed their respective flags after the Olympics!
2. Many Icelanders believe in the existence of Elves.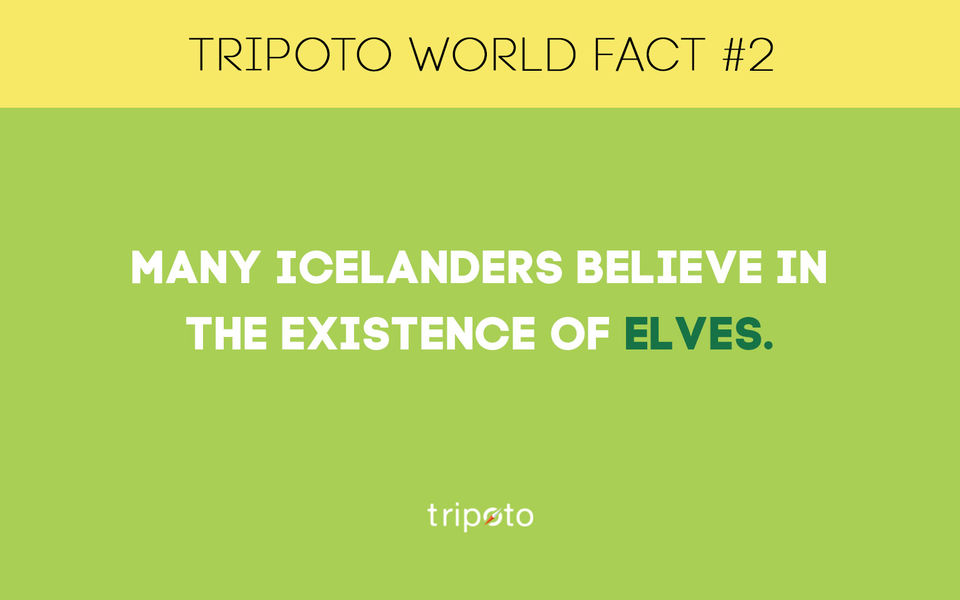 A 2007 study found that 37% of Icelanders said elves possibly exist, 17% found their existence likely, and 8% found it definite. Recently, plans to build a new road in Iceland had to be diverted due to elves "living" in its path.
3. Tuvalu received $50 Million in exchange for the nation's Domain Name .TV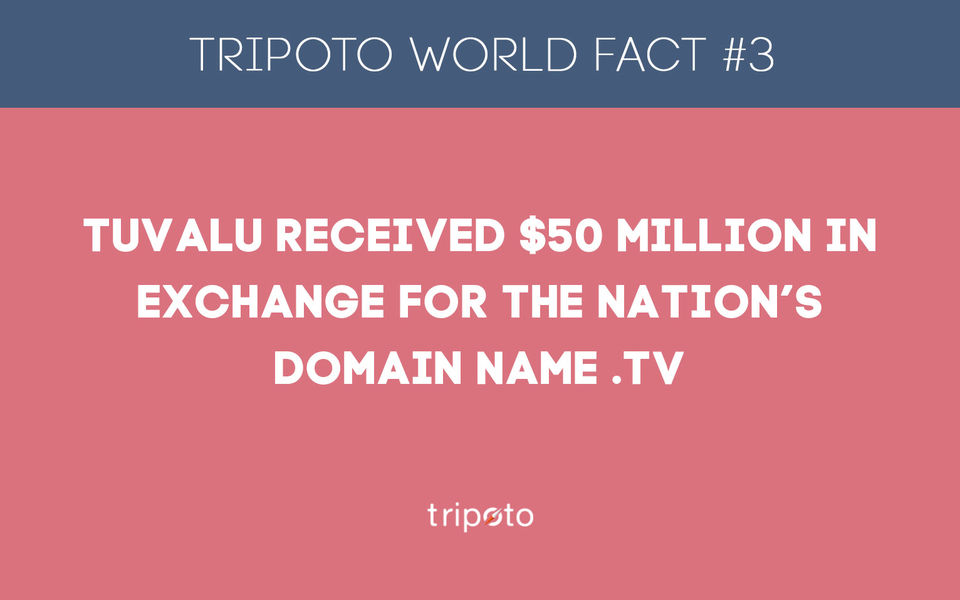 4. France has the most time zones, 12 in all.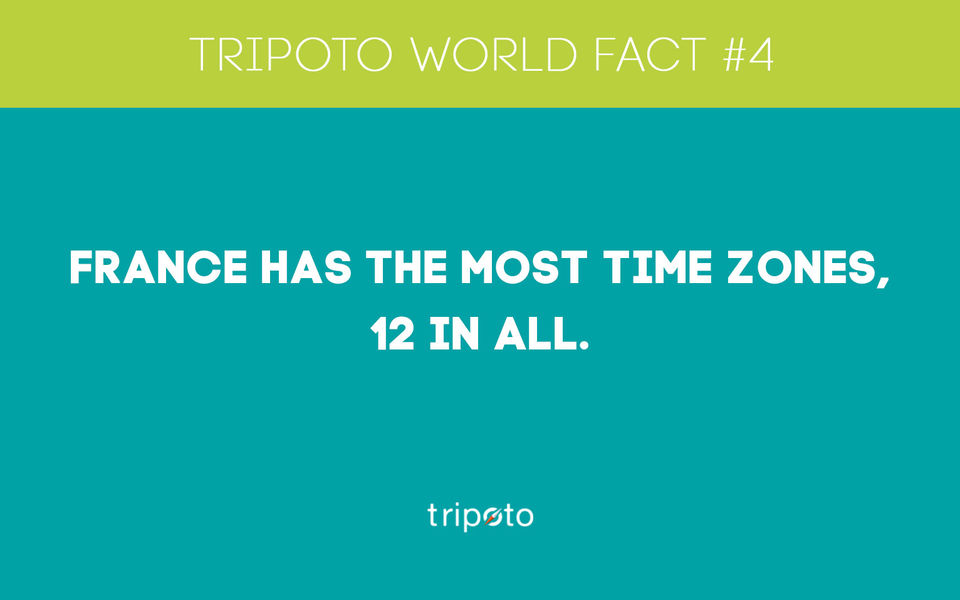 That's right. If you count all its overseas territories, they span 12 time zones in all.
5. Paraguay has a flag that is different on both the sides.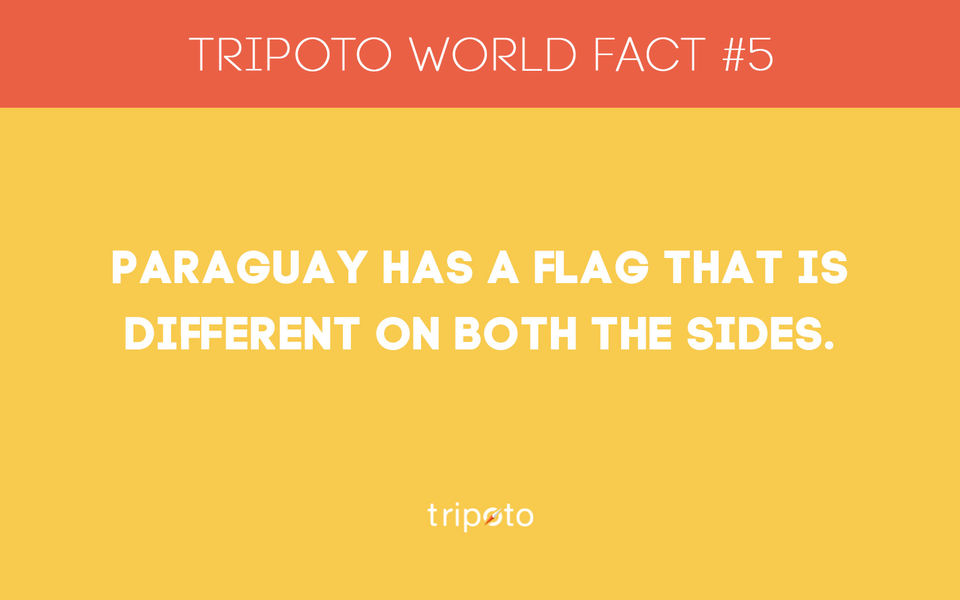 6. Nigeria has the third largest movie industry after Hollywood and Bollywood.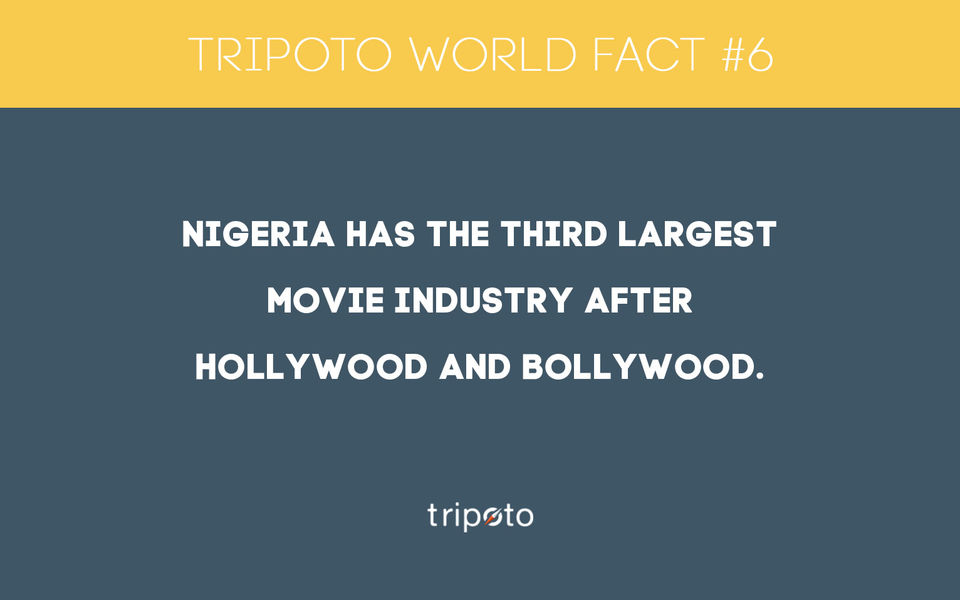 7. Kiribati is the world's only country to fall within all four hemispheres.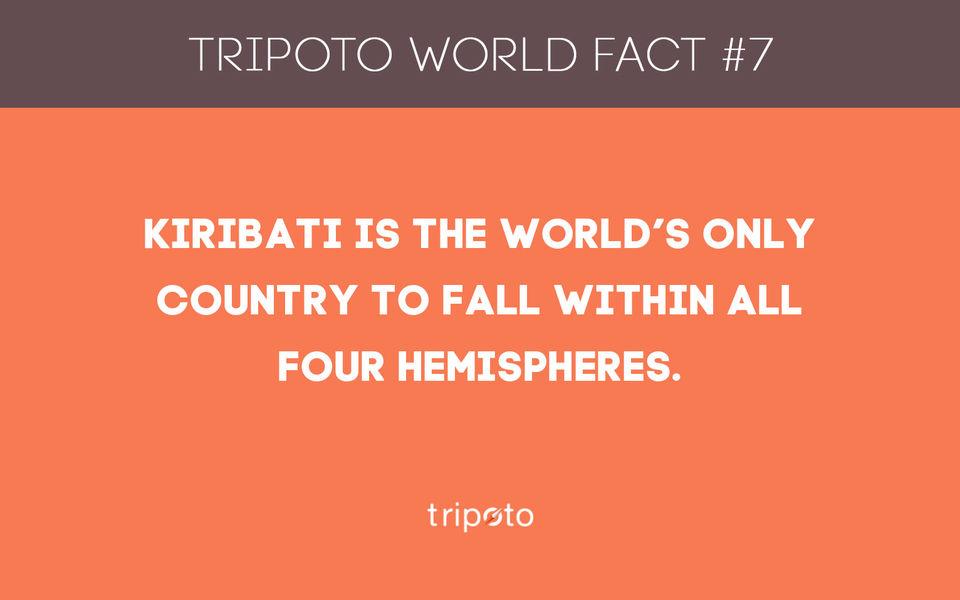 8.
Liechtenstein is the world's largest producer of False Teeth (as well as sausage casings).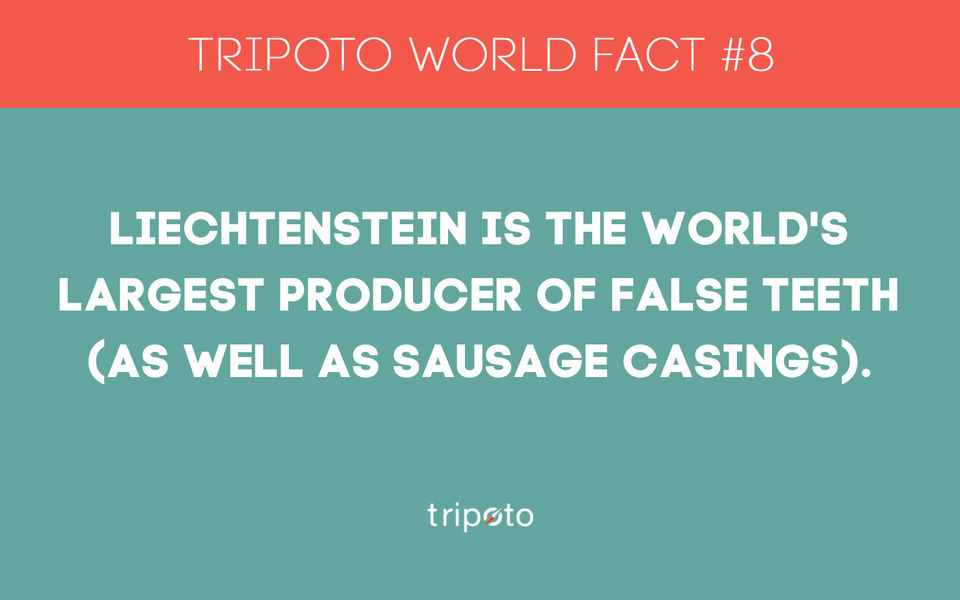 9. The National Animal of Scotland is the Unicorn!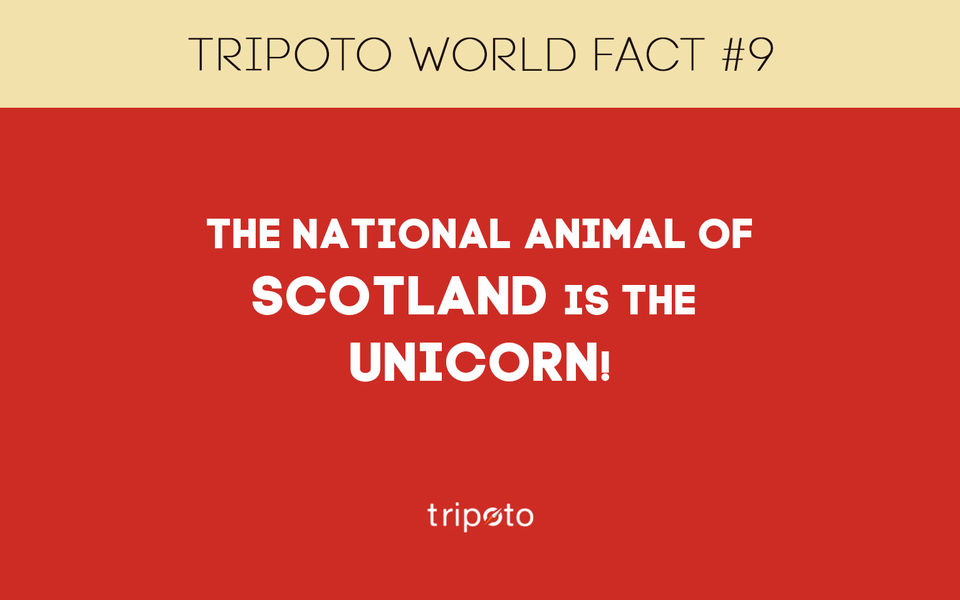 10. San Marino is the oldest state of Europe and has more cars than humans.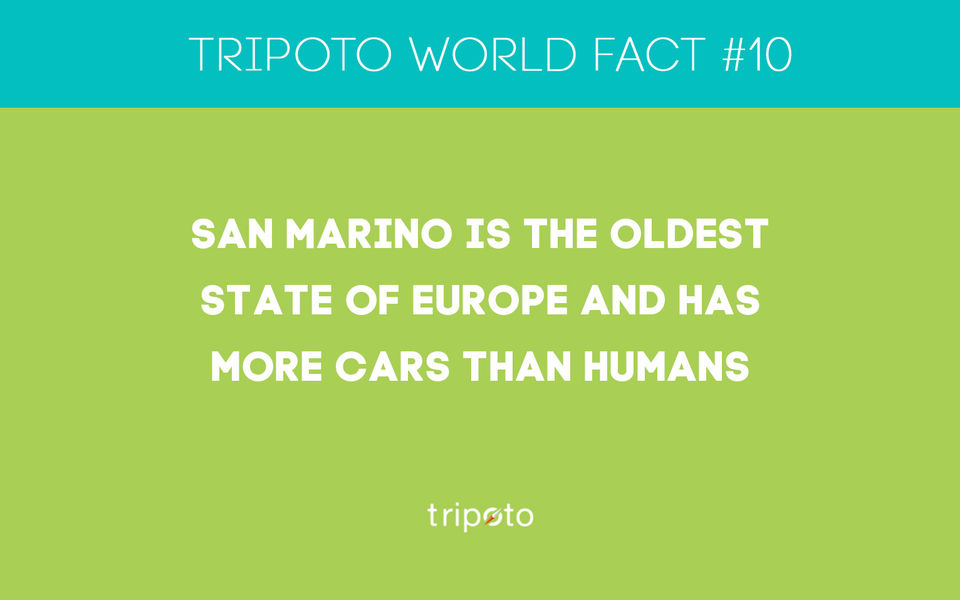 11. It is year 103 in North Korea and not 2015!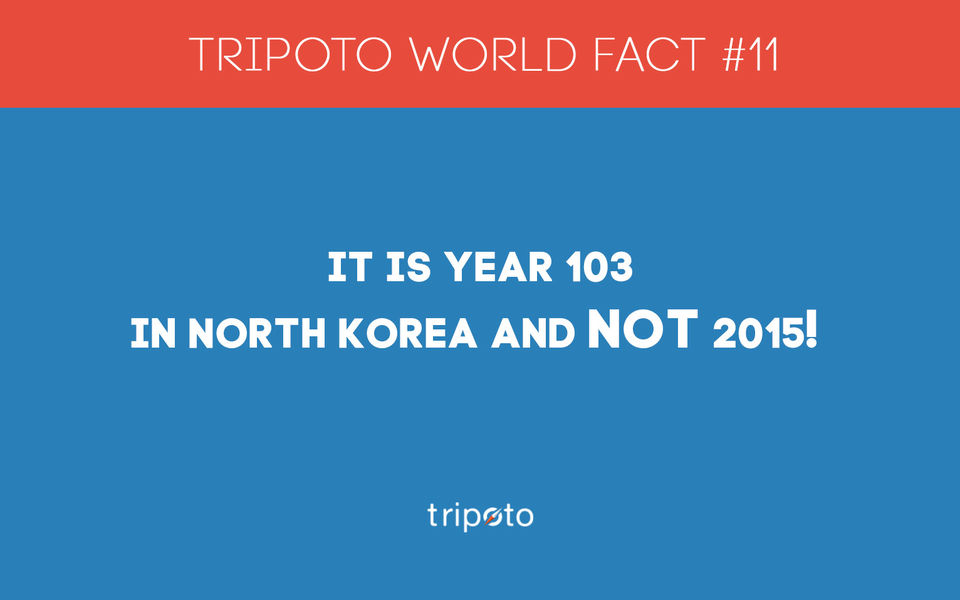 North Korea doesn't follow the Gregorian calendar. It rather bases its calendar on Kim Il-Sung's date of birth: 15 April 1912.
12. Vending machines cannot distinguish the coin of 10 Syrian Pounds and The 20 norwegian Krone.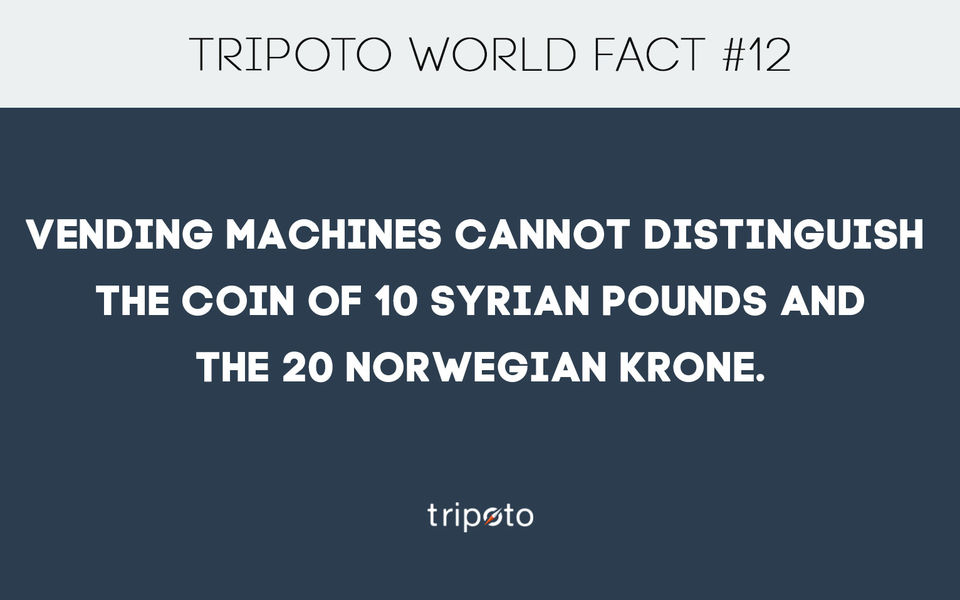 So some people in Norway who knew and were able to get Syrian coins abused this and were able to pay about 2% of the original cost!
Do you have more mind blowing facts that I've missed out? Let me know!