I was on weekend trip to Annecy along with my friends while I was interning at CERN as Openlab student. I was completely mesmerized by its beauty and then realized why it is called as Pearl of the French Alps and Venice of the Alps.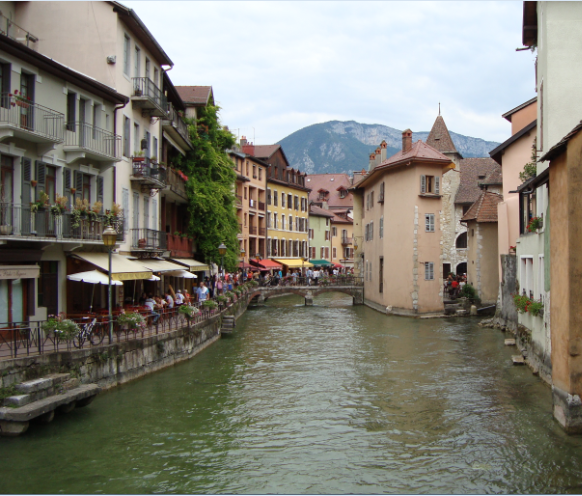 Annecy is 23 km from Geneva and can be easily reached by bus or train or car. We reached Annecy by bus from Geneva which was an hour journey. Shores of the lake Annecy is a five minute walk from the railway station/bus station.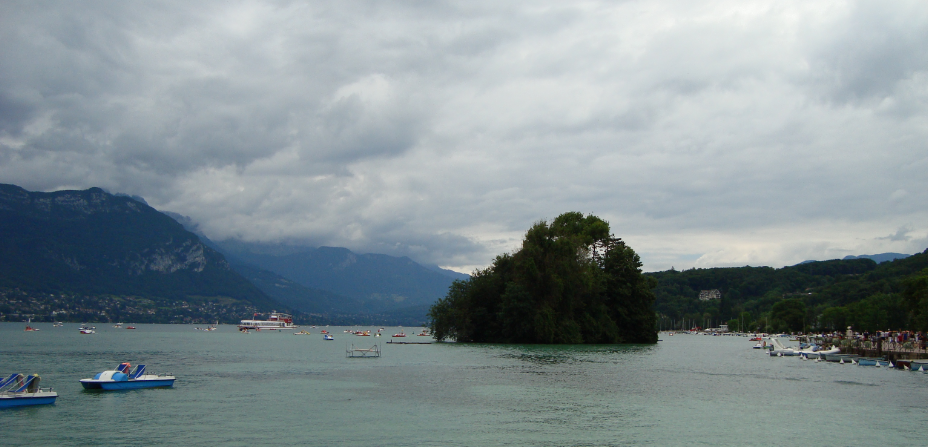 There are tourism offices around the lake and near the station which can provide you with the map of the city and other tourist information. There is also a big map of Annecy on the road opposite to the rail station where the map is printed on concrete and can help you spot various locations.
Activities To Do: One can go biking, diving, kayaking, boating, paragliding in Annecy and the weather is jut apt for all of them. I went swimming at and the water was warm enough. There are restrooms available along the shore were one can change costume. Beaches are so beautiful that one can spend a day.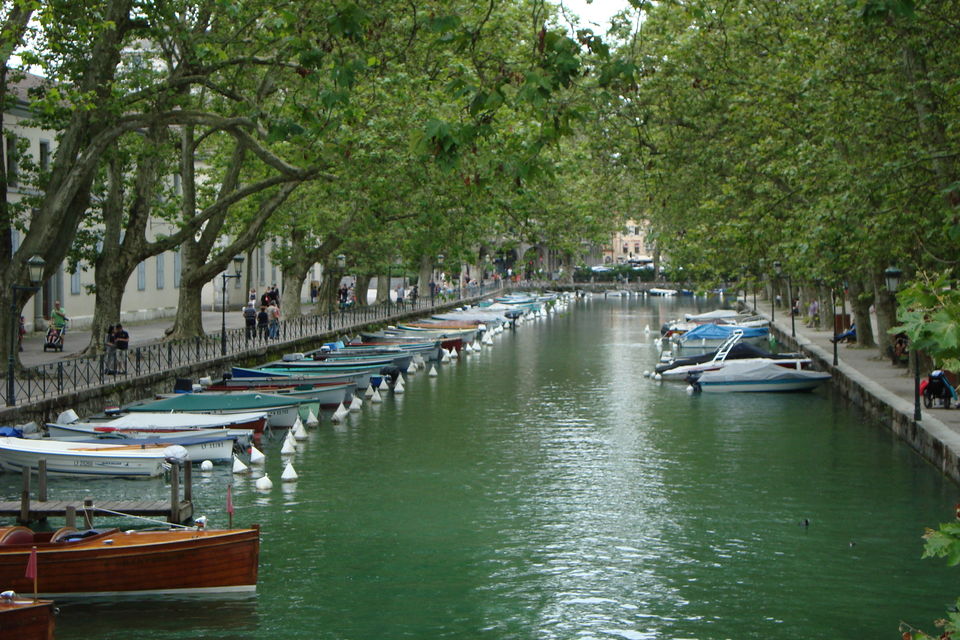 Sight Seeing: Bikes are available for rent to travel around the city, although you can cover the city in a day by walk as well.
There is a beautiful park along the shores, Jardins de l'Europe, which is a perfect picnic spot.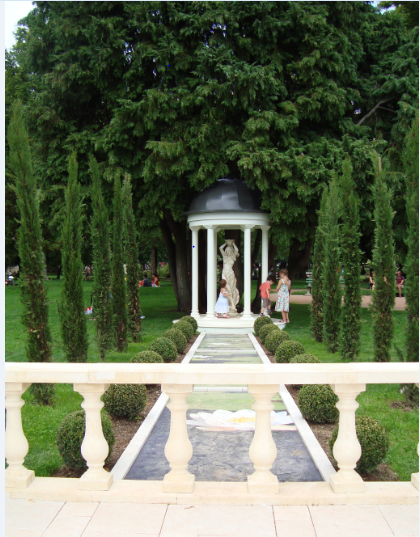 Our next hop was to the symbol of the town - Palais de l'Île. It is a picturesque 12th century medieval castle & prison in the middle of the Thiou Canal.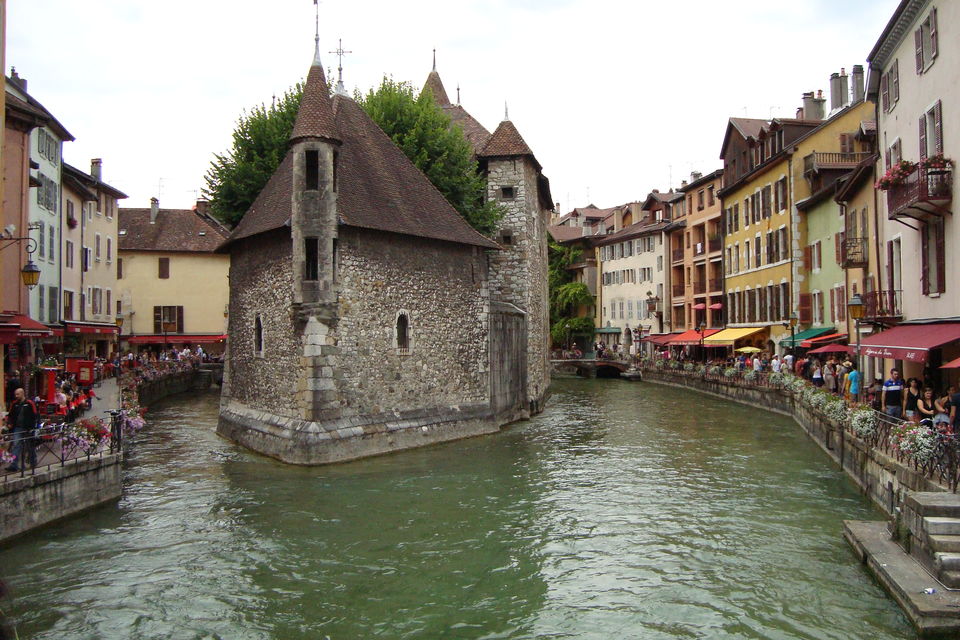 Later, we went walking uphill to Château d'Annecy, was a home to the counts of Geneva.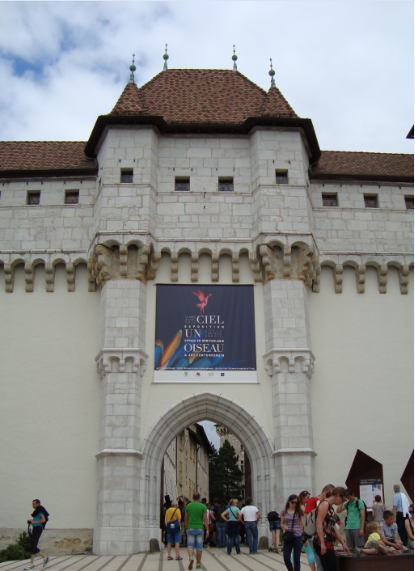 Within the castle, there are several buildings which hosts museums with Art and History of the area. The view of the city from the castle is lovely.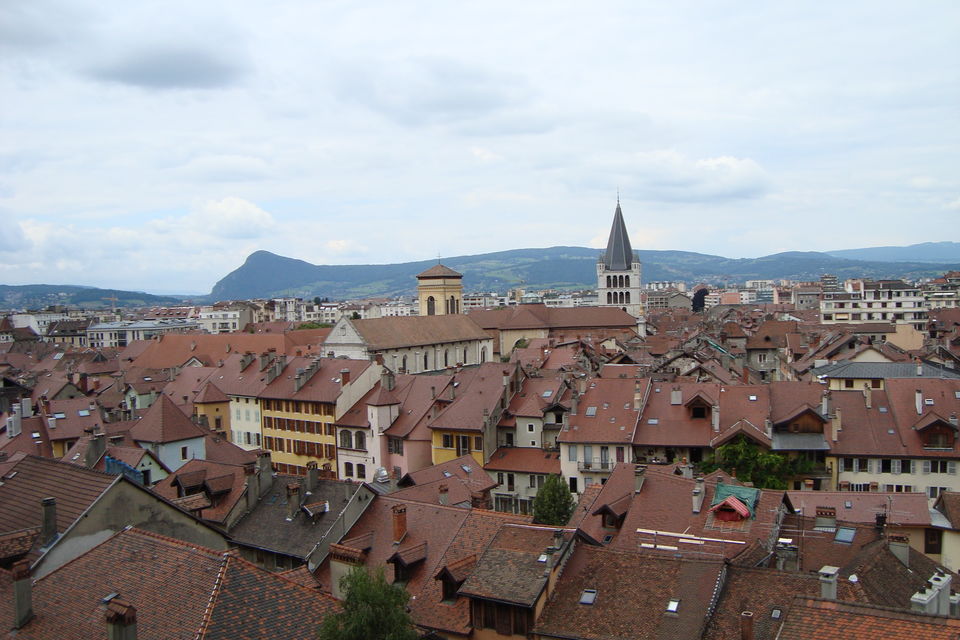 The city has preserved the medieval architecture and walking through the crowded streets, once can feel the medieval times with modern amenities.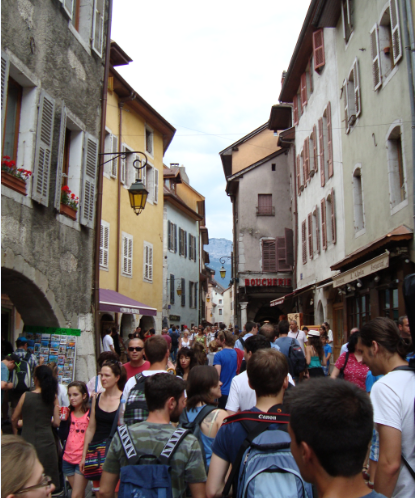 Places to Eat: There are lot of canal side restaurants and fine dining restaurants that serve the delicacies like mushroom pot pie, tartiflette, wood fired pizza, fondue, etc. Even for vegetarians, the place make the their stomach's dream come true.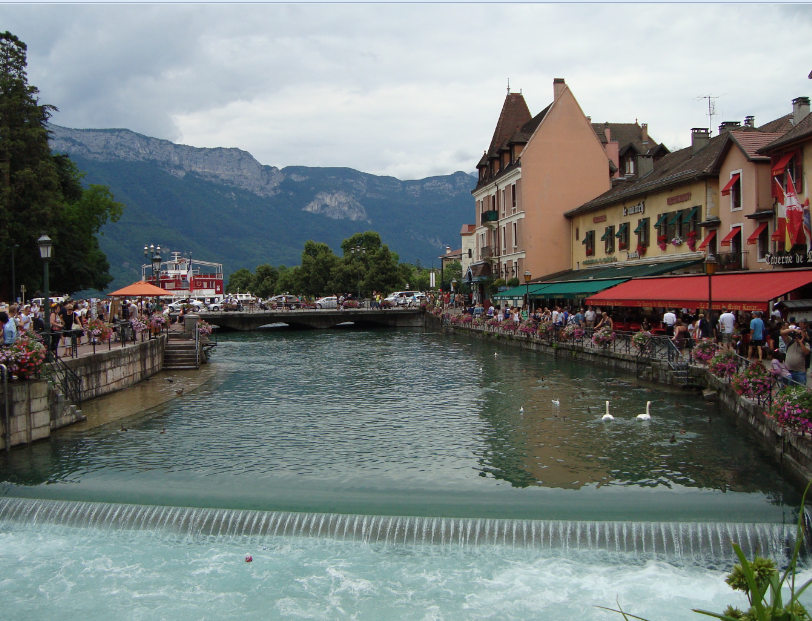 Shopping: Sunday Annecy market is one of the best markets in France, with its colorful stalls lining the medieval town streets and the canals. Goods are not cheap but there are wonderful things which are worth your money like Antiques, wine, high quality hats, gloves, exquisite chocolates, beautiful postcards and magnets.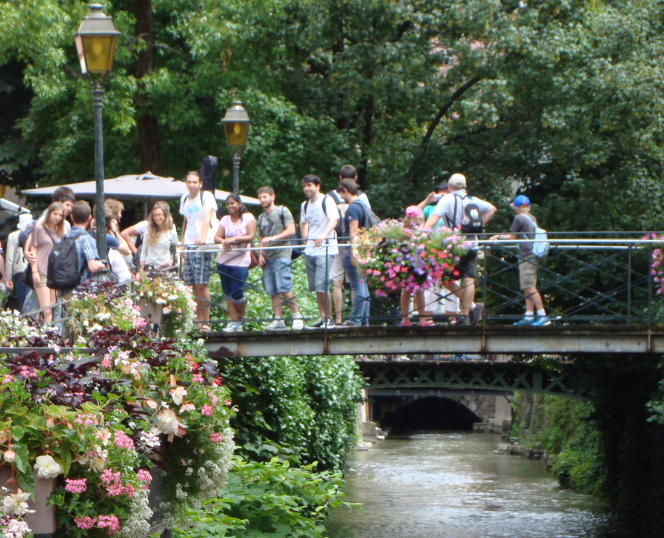 I am sure be with your family or friends you will definitely have a great time in this quiet, beautiful town.