Berlin, the chic capital of Germany and vegan capital of Europe has something for all. With quaint cafes, independent designers and bookstores, and an underground music and art scene, Berlin could be a creative's paradise. During my 3-month solo stay in Berlin, I stayed in four different neighbourhoods meeting different people each time, exploring subcultures that co-existed. Soon I knew that the main themes for my journey were going to be exploring the coffee cultures and a newly cultivated art scene in Berlin with the growing cross culture communities from Syria, Palestine and other eastern cultures. I knew I needed to really engage in the community to get a real taste of the city, hence I decided to work out of a conscious co-working space in Mitte ( centre of the city) and also worked for a Foundation that supported education in Morocco by selling artisanal products. During my stay, I attended the Berlin art week which is an art festival that takes place every September with many independent art galleries as well as some popular ones like Sammlung Boros and me collectors room.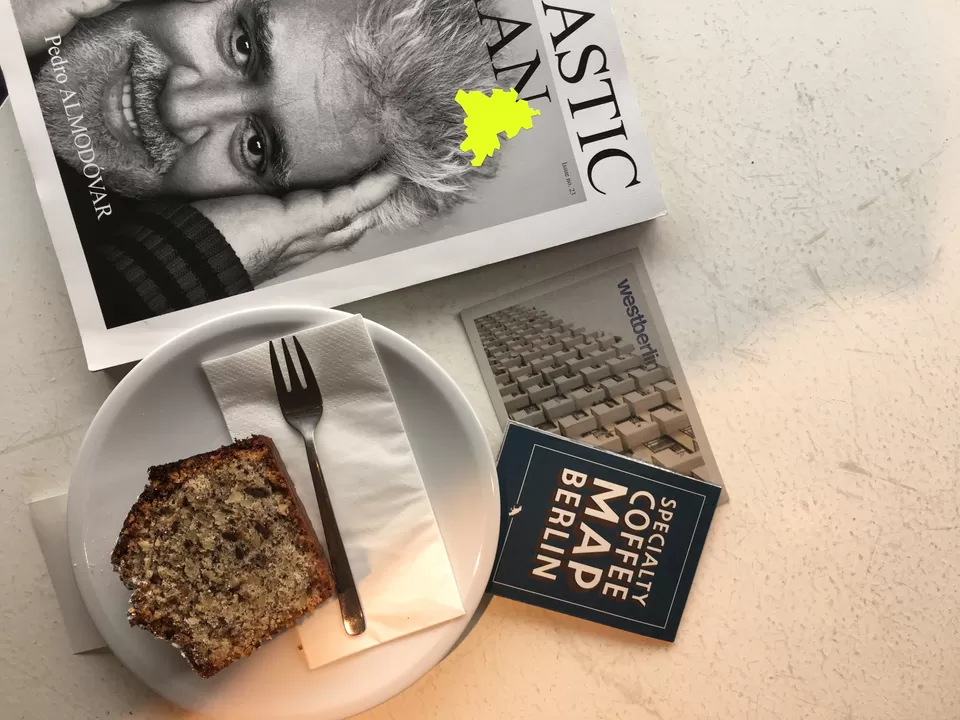 In a week's time, I had met a lot of creative seekers, all engaged in the community in alternate ways. During these working days, I had a chance to meet artists who were part of a collective called 'A Journey of belonging' an open studio initiative at Bikini Berlin. Their work spoke of the experience of war and crisis they had experienced in their native homes and it influenced my experience too as an artist to express all that noise inside with such grace. Jeanno and Ahmed particularly made an impact on me. Jeanno used textiles as a material memory to speak of her times in Afghanistan. She explored the ritual of hair braiding in Afghanistan and that special intimate moment's young girls share with their mothers. Ahmed used broken glass with hints of charcoal and blues to express his experience during the Syrian war. I guess all pain does lead to creativity, some thoughts I had on the way back on U-Bahn. With art on the underground, spending more than an hour every day on the Ubahn kept me inspired. U Bahn had some conic tiled stations, I noticed. I read somewhere, 'What canals are to Amsterdam, street art is to Berlin'. One can see that Berlin's political history and the suffering has definitely led to a lot of creativity.
I started living in Berlin in the first week of September, and in a month winter had hit and fallen leaves that made the city gold and mustard now had turned grey. I was going to be in Germany during Christmas and I was already planning a getaway. Berlin which is well connected with most cities in Germany was only 2 hours train ride to Hamburg. I had made a list of must do in the city covering Kunsthalle Hamburg, Speicherstadt and Harbour cube, Trostbrücke, Beatles Platz and Town Hall, St Pauli Elbtunnel, St. Michael's church, Elbe Philharmonic Hall and Alsterarkaden, but most time was gone at the Christmas markets eating sausages and mulled wine! Well, no place can be completely experienced without its food and Berlin has a lot to offer and could I call Berlin the cafe capital of Europe? Almost! The German capital is a lot more than Pretzels and currywurst, a stereotype about Germany ( Although I absolutely love them) From its famous brunches and vegan options to commonly found Vietnamese. Also, Did you know Doner kebab was founded in Berlin?! Berlin also has some great street markets that one could explore for food or vintage finds on both weekdays and weekends. The one on Hackescher market on Saturdays had my favourite avocado hummus! Markthalle Neun is where I would go for local produce and Flohmarkt mauerpark had its last few weeks left before it would close for winters.
Here is a curated guide to some of my favourites:
Cafe guide to Berlin
1. Refinery High-end Coffee: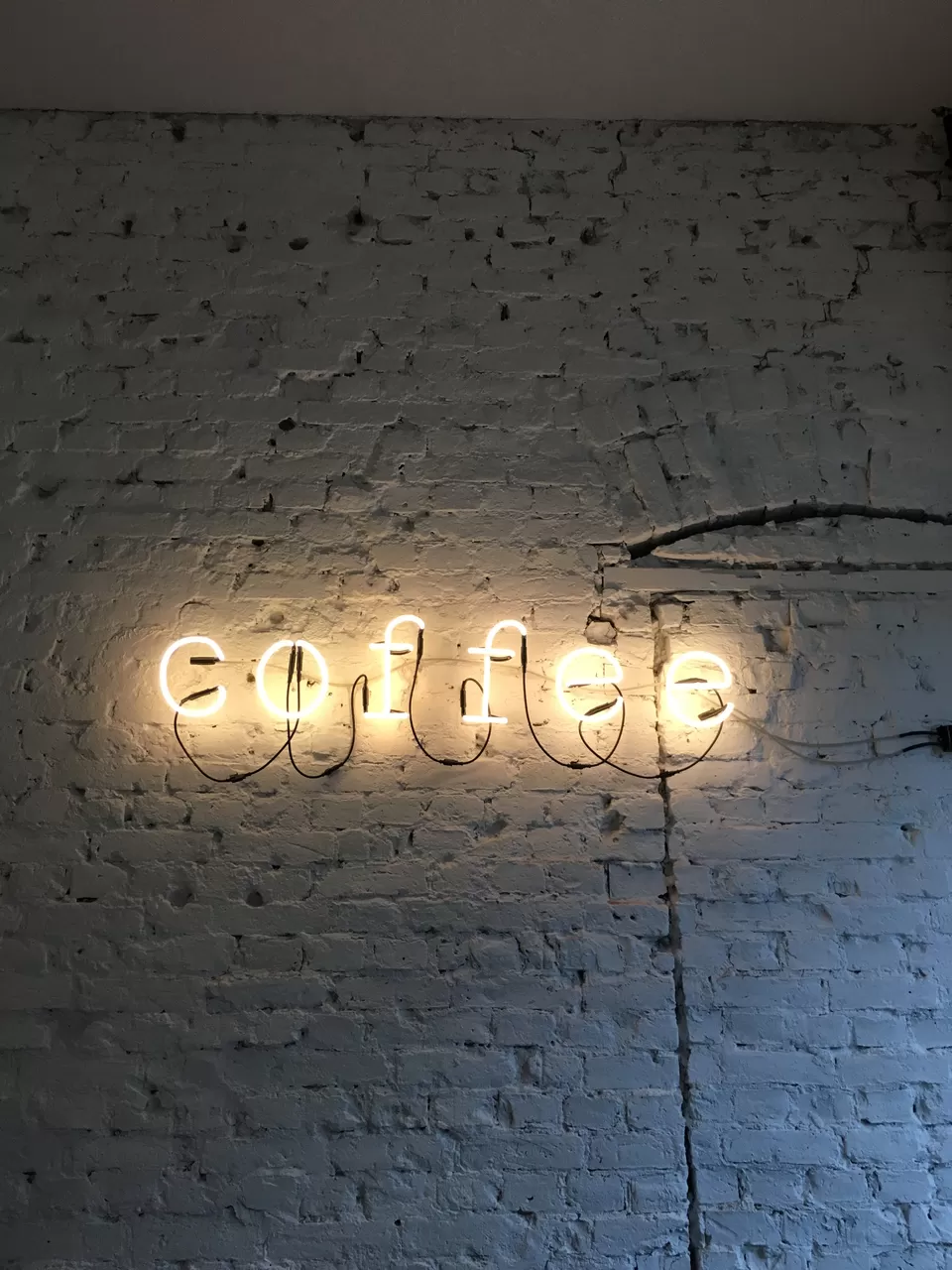 A perfect destination for high-end single origin African and South American roasts. One must try their latte with cheesecake.
Location: Albrechtstrasse 11b 10117 Berlin
Website: http://refinerycoffee.de/en/
2. Distrikt coffee:
Fantastic breakfast all round (berry Brioche and eggs/avocado on toast), great coffee and juice with very quick friendly service.
Location: Bergstrasse 68
Berlin, Germany 10115
Website: http://distriktcoffee.de/
3. Five elephants:
Roasters with a chain of stores serving a perfect cuppa, whether you are an espresso person or a latte lover.
Location: Kreuzberg Cafe & Bakery
REICHENBERGER STR. 101
10999 BERLIN
Mitte Cafe
ALTE SCHÖNHAUSERSTR. 14.
10119 BERLIN
Website: https://www.fiveelephant.com/
4. The barn cafe coffee roasters :
For the ones who like a freshly roasted and brewed cup with an outside seating or beans to take back home, this would be perfect. With a coffee academy, the barn truly does excel in what they do. Location: Auguststrasse 58, 10119 Berlin
Website: https://thebarn.de/,
5. Bonanza coffee roasters: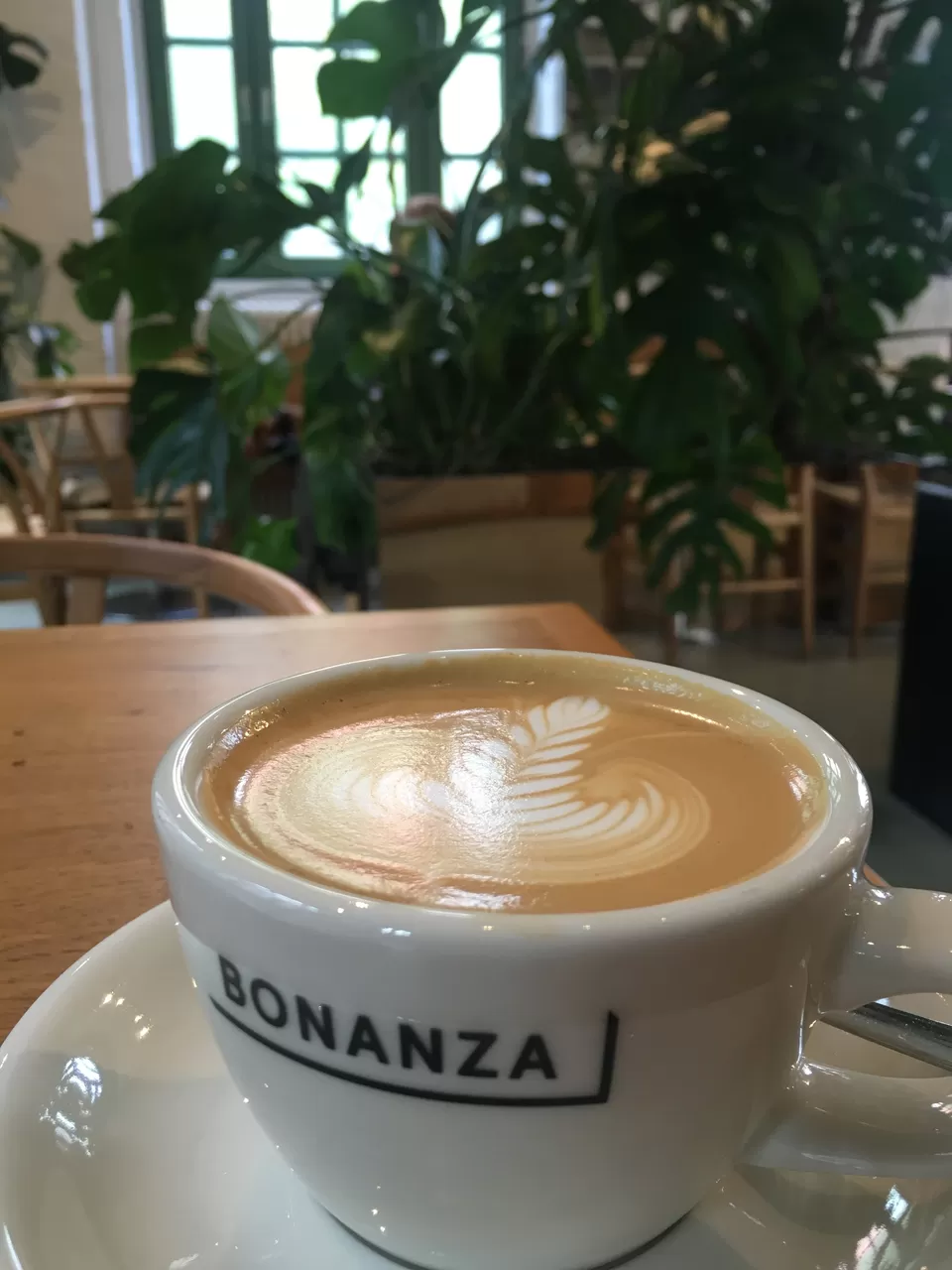 A roastery and co-working space, this is an experience in itself with its chic interiors and outstanding coffee and croissants.
Location: Oderberger Straße 35 | 10435 Berlin
Website: http://www.bonanzacoffee.de/
6. Father carpenter coffee brewers: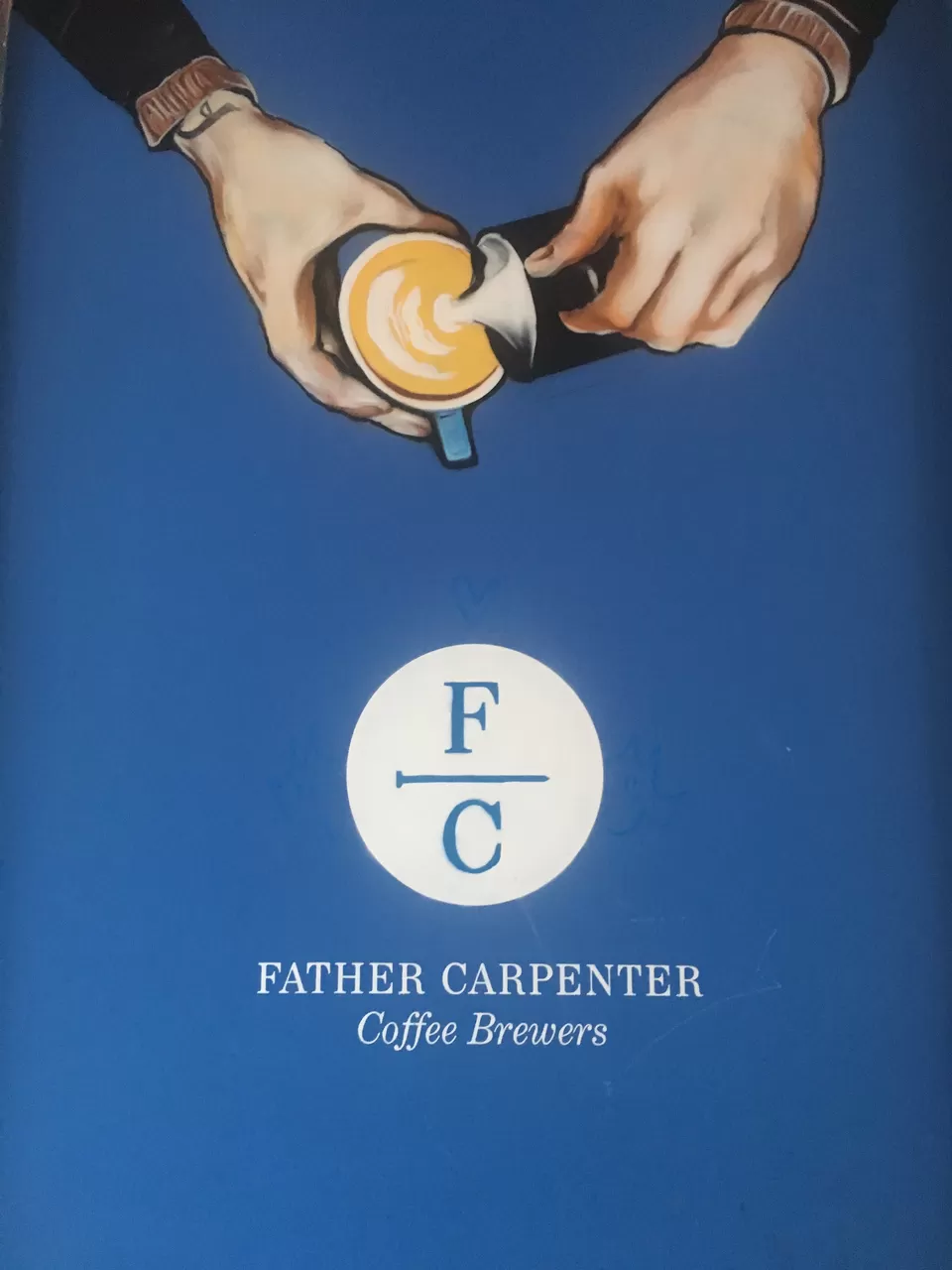 Hidden in a courtyard in Mitte, This is a brewery and cafe that serves delicious eggs benedict, cakes and coffee.
Location: Muenzstrasse 21 - 1.Hof
Berlin, Germany 10178
7. Companion coffee:
Coffeehouse that also serves delicious tea, located in a high-end boutique called voo store. One could spend a perfect afternoon shopping, sipping tea and coffee with cakes.
Location: Oranienstr. 24,
10999 Berlin,
Germany
Website: http://www.companioncoffee.com/
8. Chapter one coffee:
Small cafe for taking away in Kreuzberg is perfect for the ones who like it simple.
Location: Mittenwalder Str. 3010961 Berlin
Website: http://www.chapter-one-coffee.com/
9. The visit coffee:
I would visit it just for the experience of the space and of course an amazing cappuccino
Location: Adalbertstraße 9, 10999 Berlin
Website: https://visit-coffee.com/
10. Roeststaette:
More than just a coffee shop, this space also organises workshops for the curious customers. Offering a range of coffee brews, they are also great for a hot chocolate.
Location: Ackerstr. 173 D-10115 Berlin
Website: http://shop.roeststaette.de/
5 Best Brunches
Roamers: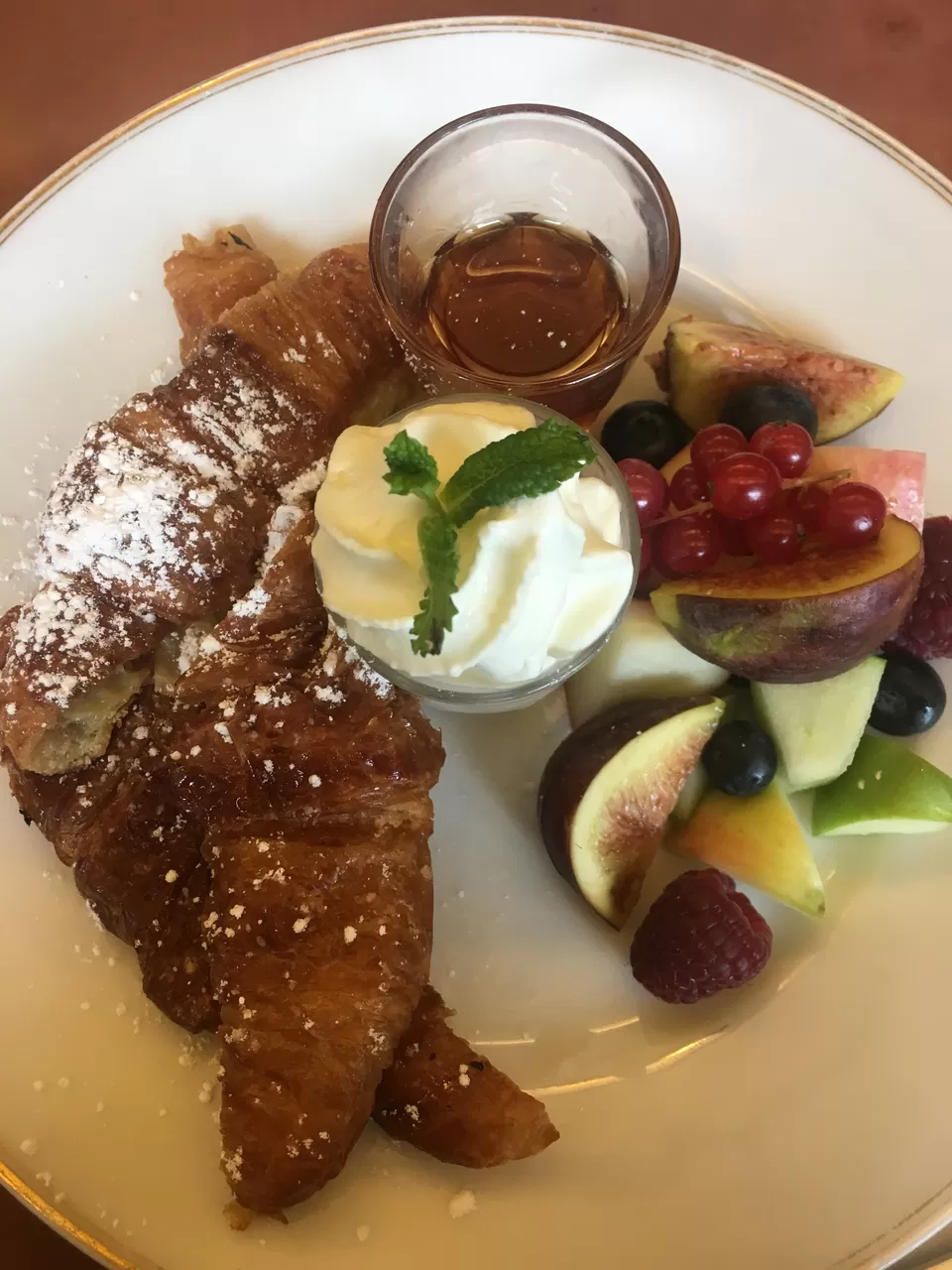 Definitely, reserve before you go, as there has never been a time when there was no queue. A small space serving the best eggs and croissants I have ever had.
Visit: Pannierstraße 64, 12043 Berlin, Germany
Ora: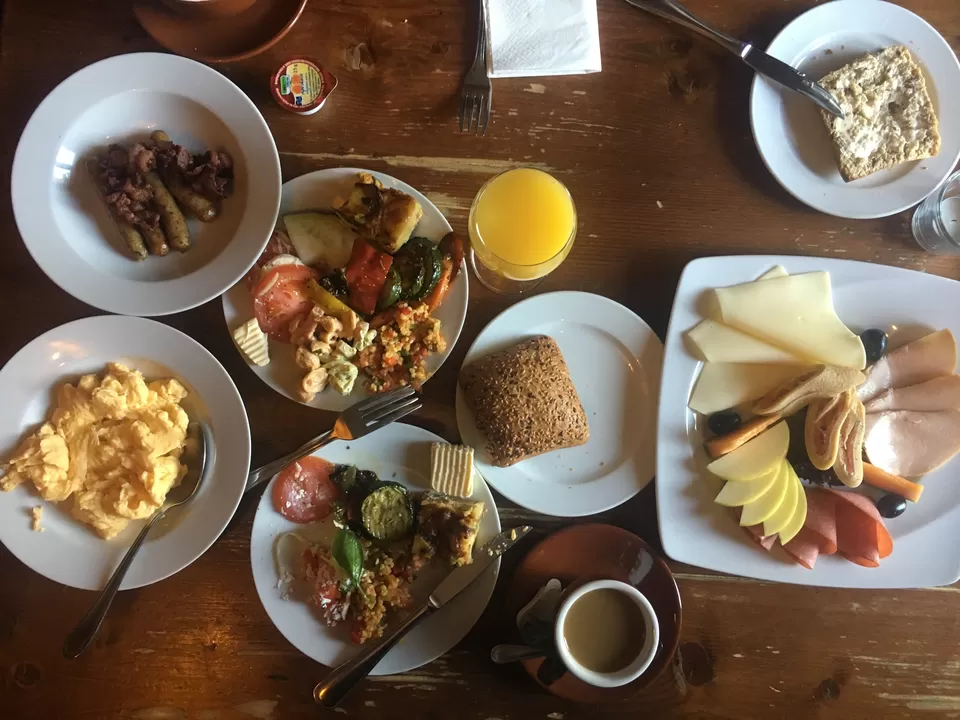 A high-end brunch place that serves till 4 pm. Their pancakes are incomparable.
Visit: Oranienpl. 14, 10999 Berlin, Germany
Cafe am Neuen see Biergarten: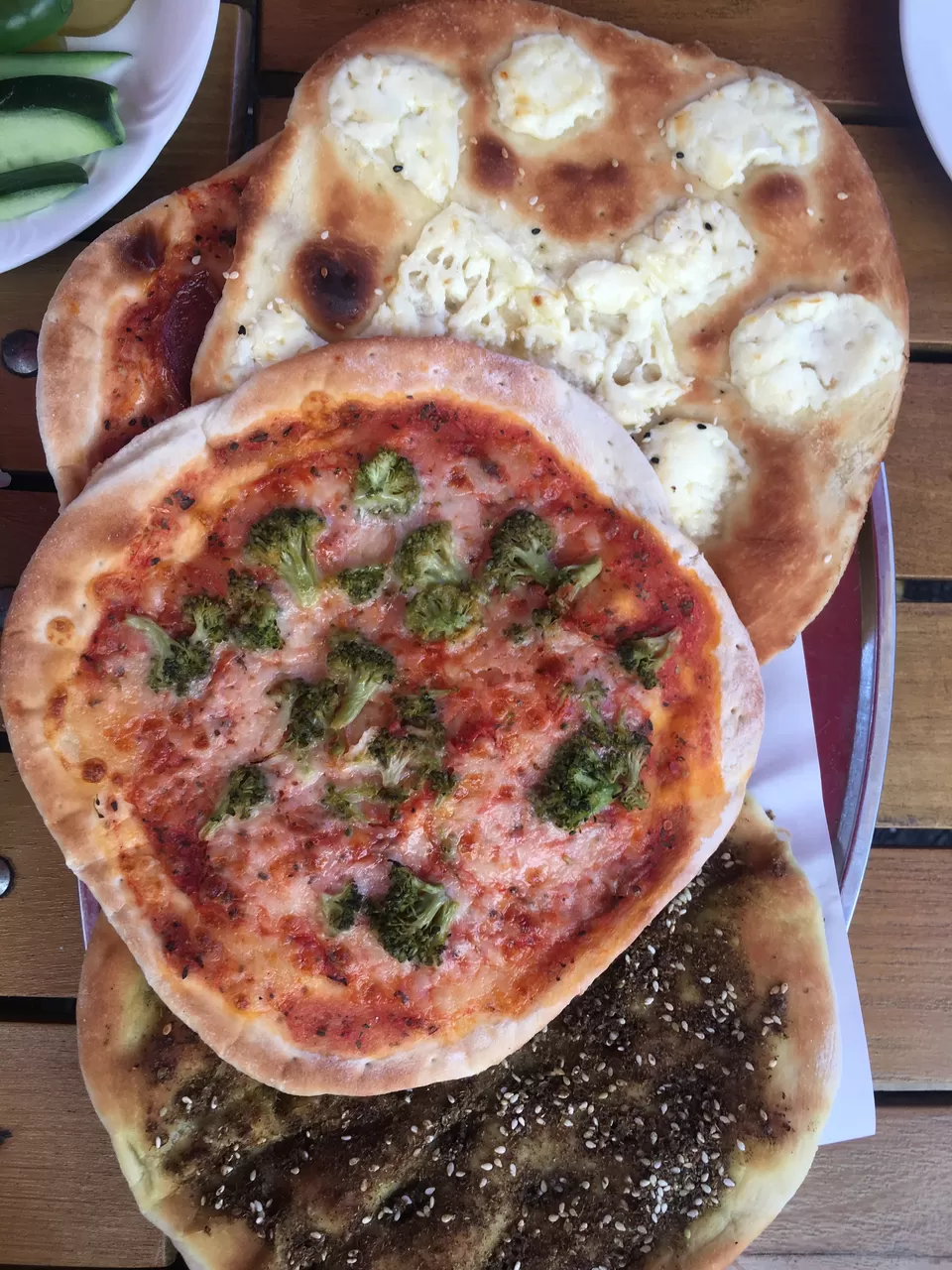 Think of cedar wood, pretty lights, Christmas carols and oven made pizza with Beer. Located in the middle of Tiergarten, this place is super romantic even during the day.
Visit: Lichtensteinallee 2 ,10787 Berlin
House of small wonder:
You might just experience Food coma. Croissant with eggs and maple syrup is my recommendation for sure. They also serve matcha coffee!
Visit: Johannisstraße 20, 10117 Berlin, Germany
Tea
Tadshikische tee tube:
A truly hidden gem, a tea room from Tajikistan that offers an experience of Russian and Chinese cultures with its brocade silk interiors and vodka tea with raisins. You cannot miss this one.
Visit: Oranienburger Str. 27, 10117 Berlin, Germany
Vegan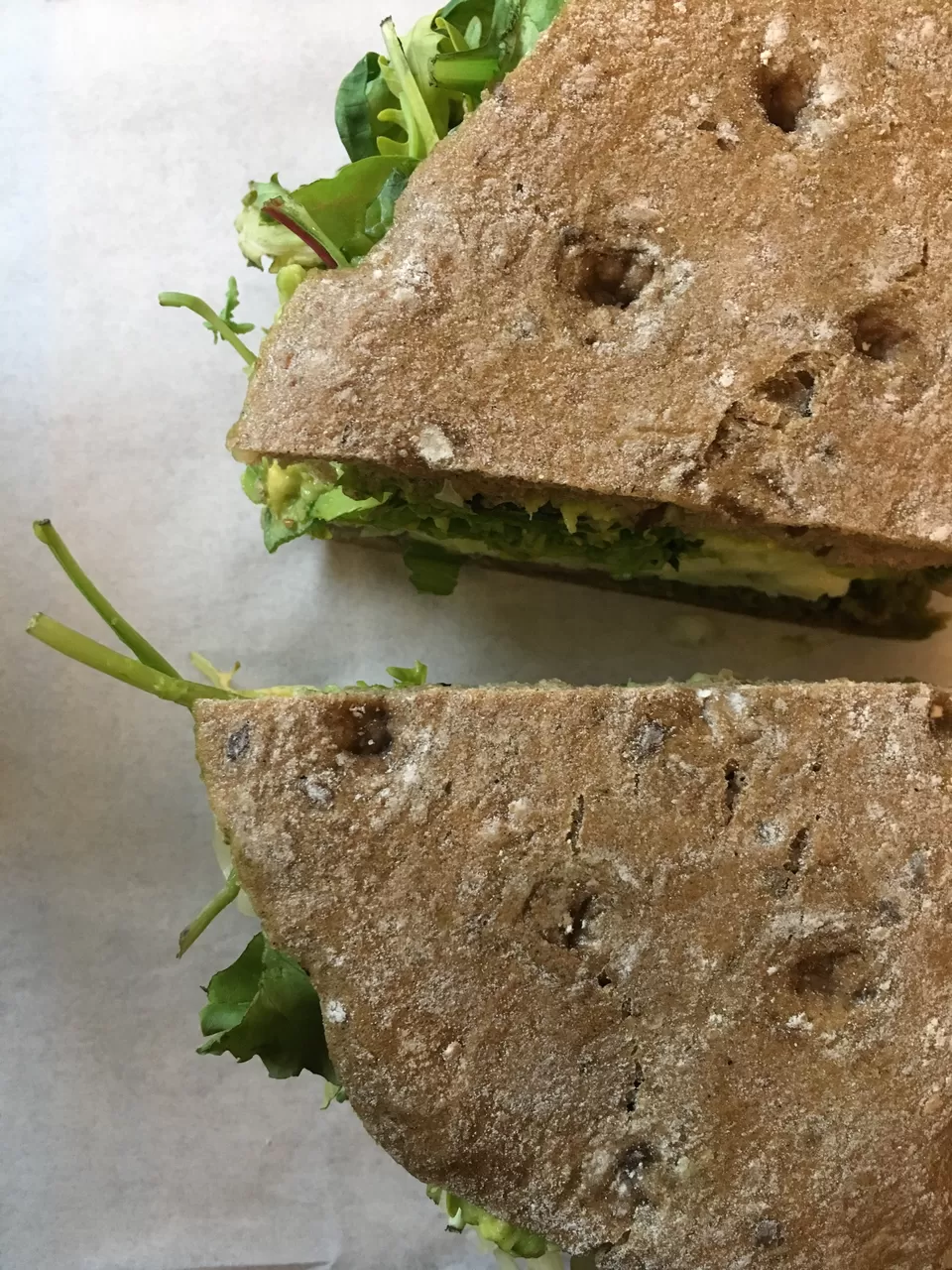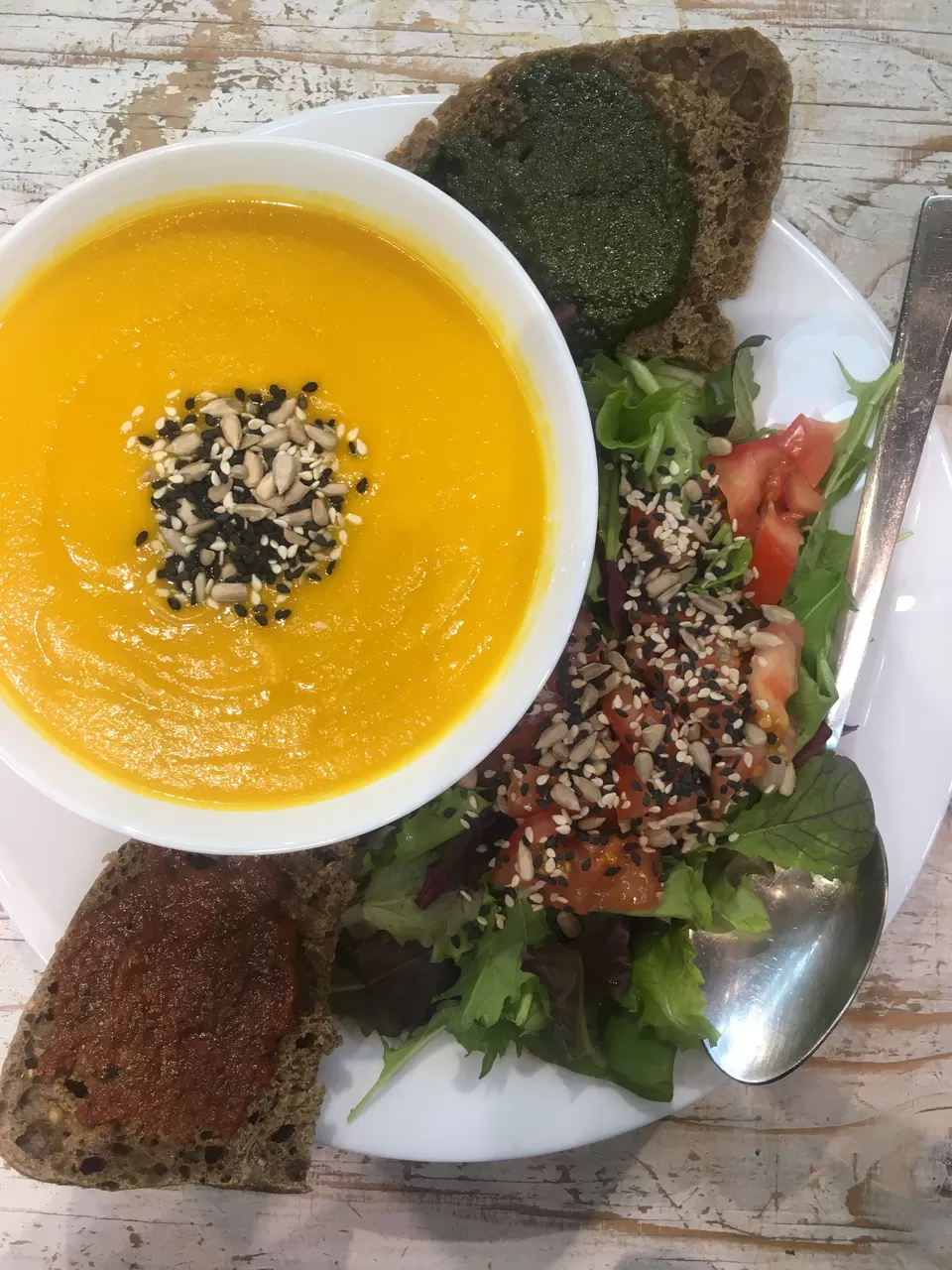 Daluma:
A high-end cosy vegan bar that serves protein-rich snacks and brunches. One could expect avocado bowls, smoothies, chia seed puddings and eggs.
Visit: Weinbergsweg 3, 10119 Berlin, Germany
Vietnamese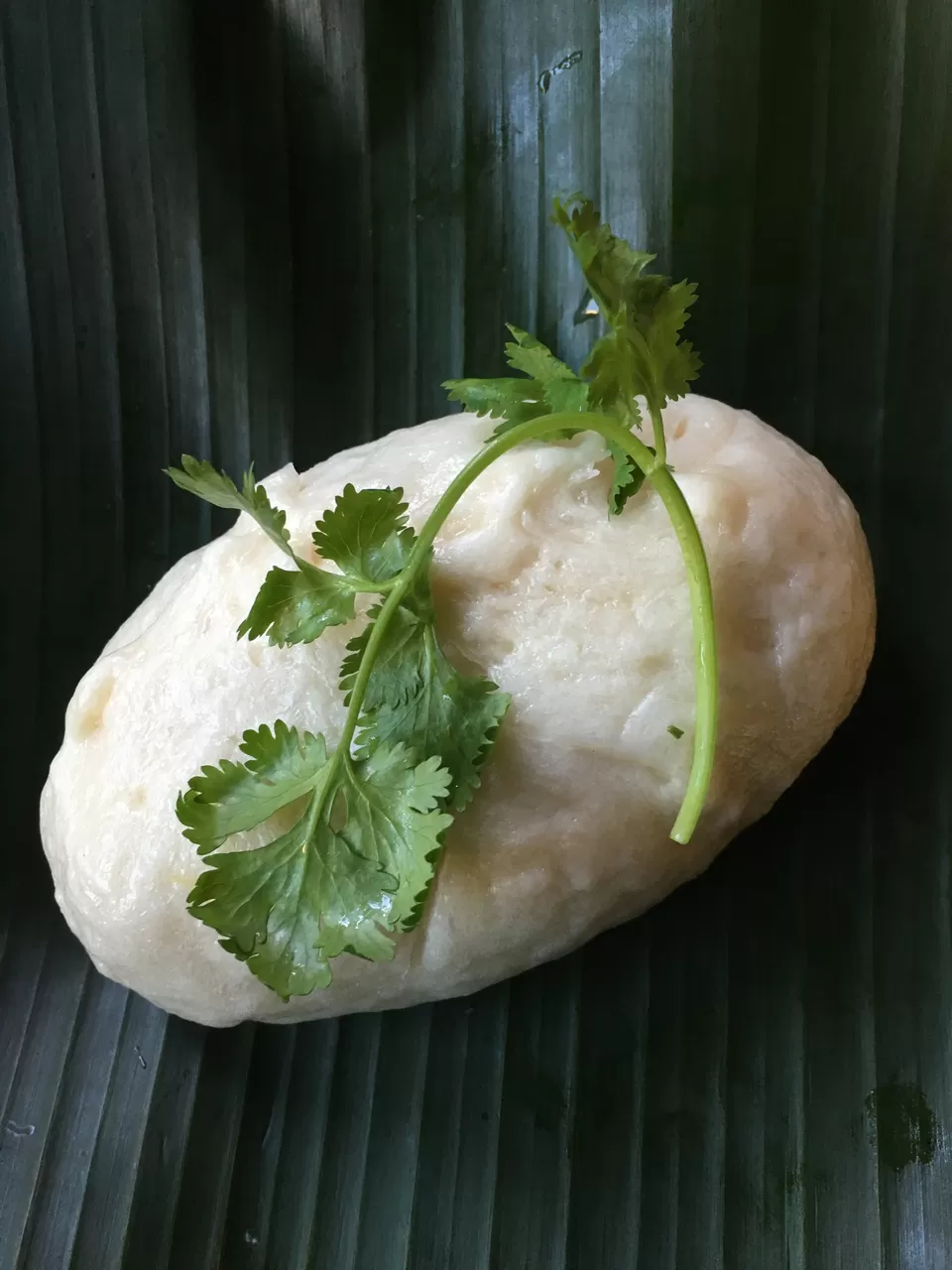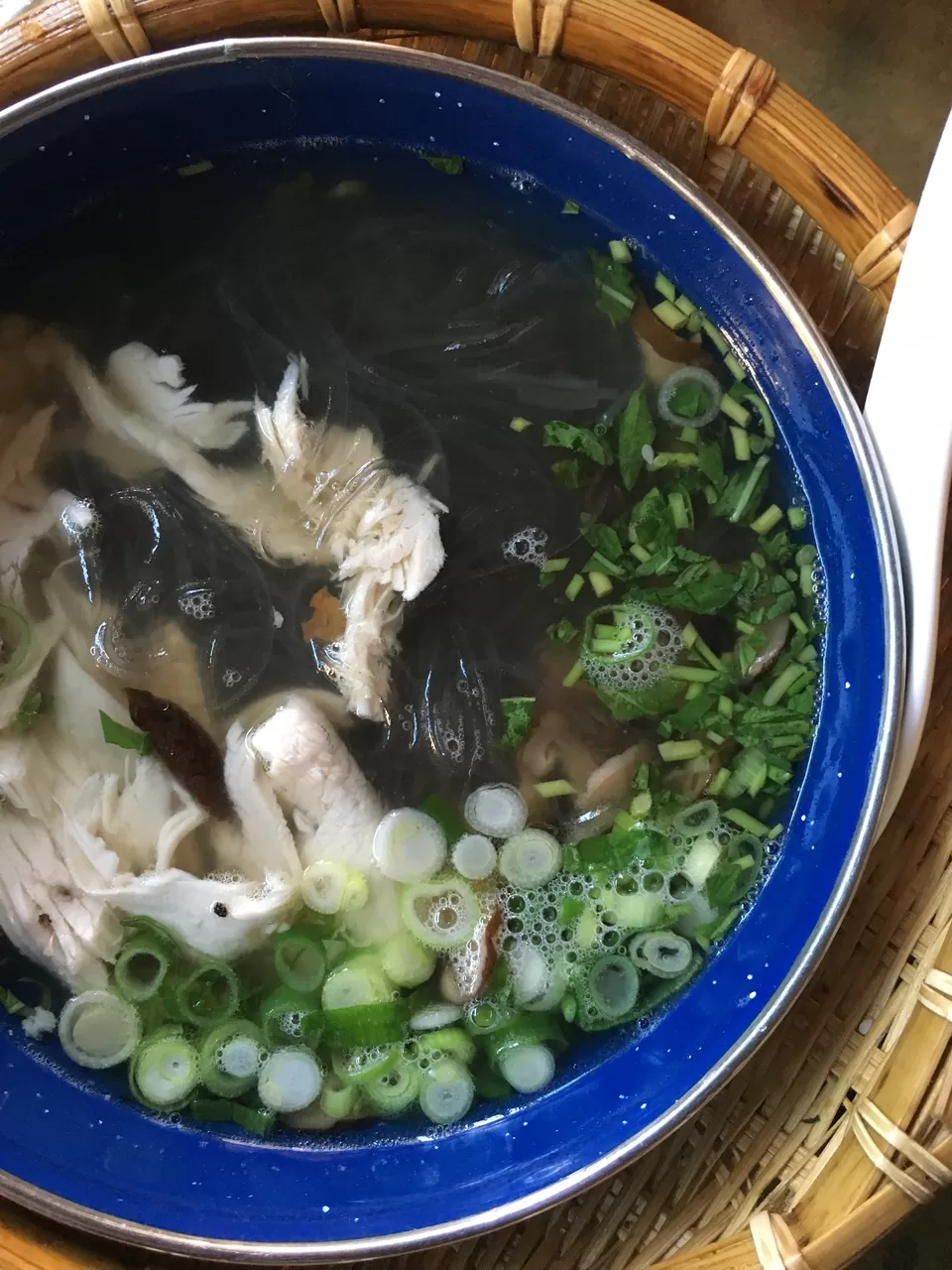 Que phe:
Located in Mitte, this is an authentic Vietnamese cafe serving, Phos and baos with coffee and chocolate, all sourced from Vietnam.
Visit: Max-Beer-Straße 37, 10119 Berlin, Germany
Doner
Mustafa Demir gemuse kebap:
When speaking of Doner Kebabs, there is nowhere else to go. Mustafa Demir also is part of the food history of Berlin as kebab was founded in Berlin when the Turkish migrated to Germany 3 generation ago and this became one of the first shops to open.
Visit: Mehringdamm 32, 10961 Berlin, Germany
Drinks
Monkey bar :
A rooftop bar at the 25- hour hotel, Bikini Berlin, could be classified under indie luxury. With a spectacular view of the Tiergarten on one side and view of the Kaiserin Wilhelm Memorial Church on the other, this is the perfect destination for a drink during the week or weekend.
Visit:Budapester Str. 40, 10787 Berlin, Germany
Checklist for an art lover
• Visit the Museum Island and check out at least 3 out of 5 galleries and Museums that include. To buy tickets visit
• Walk along the east side gallery for Street Art that stretches for more than 2 km.
• Visit the Jewish Museum to understand the Jewish history in Berlin
• Bethanien Centre is an open studio and gallery for artists to rent. One Could expect unique events like book festivals and movie screening at this space.
• Haus Der Kulturen Der Welt: House of world cultures organises exhibitions from around the world with relevance to politics, anthropology and history. One can also attend movie and theatre at the auditorium
• Co Berlin: A contemporary space dedicated to emerging and established photographer with quint cafe and bookstore.
• Sammlung Boros: Influenced by modern architecture, the space exhibits contemporary art installations.
• Bauhaus Archive: Dedicated to the Bauhaus school of design, space could be a delight for an architect/ designer looking for inspiration and homes a design shop and cafe.
• Me collectors room: Located in the centre of the city, the gallery is surrounded by many other independent galleries and works on cross-cultural initiatives.
Words and photos by Sayali Goyal.