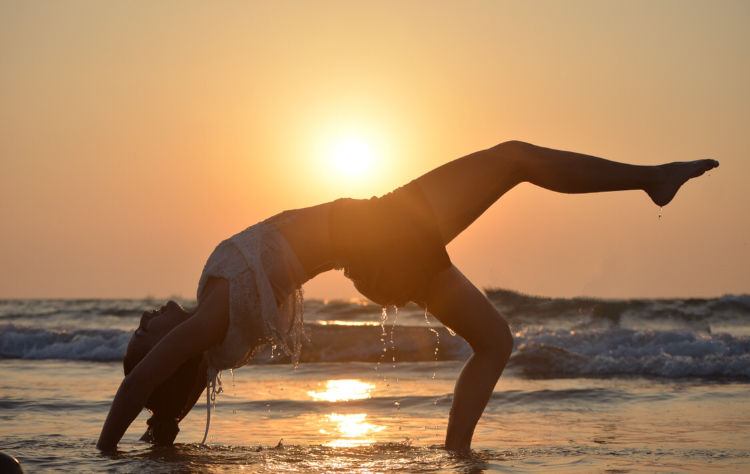 Before planning your next trip to Goa , here's what you need to know.
TRAVEL GUIDE
There are three ways to reach the ultimate tourist destination of INDIA
1.By Rail : Vasco Da Gama railway station(VSG) ,is the place where you would get off if you are travelling via train and that is about 39 kms from Calangute
(most famous hub of goa).From Bangalore, it's about a 13 hrs journey and will cost you less than INR 500 (for sleeper class) and INR 1000 (3-Tier A/C)
2.By Air : The airport ( GOA INTERNATIONAL AIRPORT ,Dabolim) is only 4kms from the railway station.It took us 1 hour and 20 minutes to reach Calangute from here.Fares can cost anywhere between INR 1500-5000 from Bangalore.
3.By Road :Panaji is not just the state capital of Goa but also a major link for the inter and intra-state buses. Plus its only 17km away from Calangute. Bus fare ranges from 700-1500.
QUICK TIP :
As many times as we check the fares on the same site,they keep on increasing.So always browse in private mode (or incognito mode).
Also,Last minute booking or too early booking i.e 2-3 months prior your date of travel will cost you more.So,plan accordingly.
Okay.So now you have reached goa.How do you travel to your hotel ?
You can either rent a scooty or a car or even book a cab.What I would suggest is to rent a scooty (costs around300- 500 bucks excluding petrol). You can also book a self driven car which costs about 1000-3000 per day depending on the season and the car you wan to rent.We booked a Maruti Suzuki Wagon R in the month of March 2018 for INR1300 per day.And a petrol worth 2500 was sufficient for a 3 day travel.
P.S : Don't forget to carry your license and ID proof .
Wear your helmets.Fasten your seat belts.Travel safe. Cause you never know where your next travel's gonna be. You sure wouldn't wanna miss that, would you ?
ACCOMODATION
The Hotels in North Goa are cheaper compared to the ones in the South.Not that there aren't luxury hotels in the North.But for the same price value ,you get a better hotel in North Goa .
We stayed at a OYO hotel (9291) Sunrise Sangolda,Chogm Road in North Goa which was about INR 2300. And In the south we stayed at OYO(9810) Ramcon's Residency INR 2200 per day.(If you're lucky enough, you can get it in a cheaper price than we did)
I must admit the former was hands down much better than the latter.
PHOTOS impact bookings more than the REVIEWS . So,always go through the reviews before booking any hotel in any of the websites.
Note : Booking hotels online is much more easier, cheaper and hassel free. So go DIGITAL.
BEACHES
What is GOA without its coastline that stretches alongside the Arabian Sea?
There are more than 30 beaches in Goa and which one you should visit solely depends on YOU.
North Goa beaches are for all those party people out there.Those who love the crowd and to meet new people,Get drunk and party all night.(Calangute beach , Baga beach and Vagator Beach.)
However , there are beaches like Ashwem Beach,Arambol beach and Querim beach where you can experience tranquility and peace
I ,personally ,am more of a South Goa person.It is the best place if you are with your family or want to spend some time alone or love your privacy as much as I do.
Best beaches in South Goa has to be Palolem Beach , Colva Beach,Mobor Beach and Cola Beach.Though you have to travel a few extra miles to reach these places, it's worth it. I have my bets on it.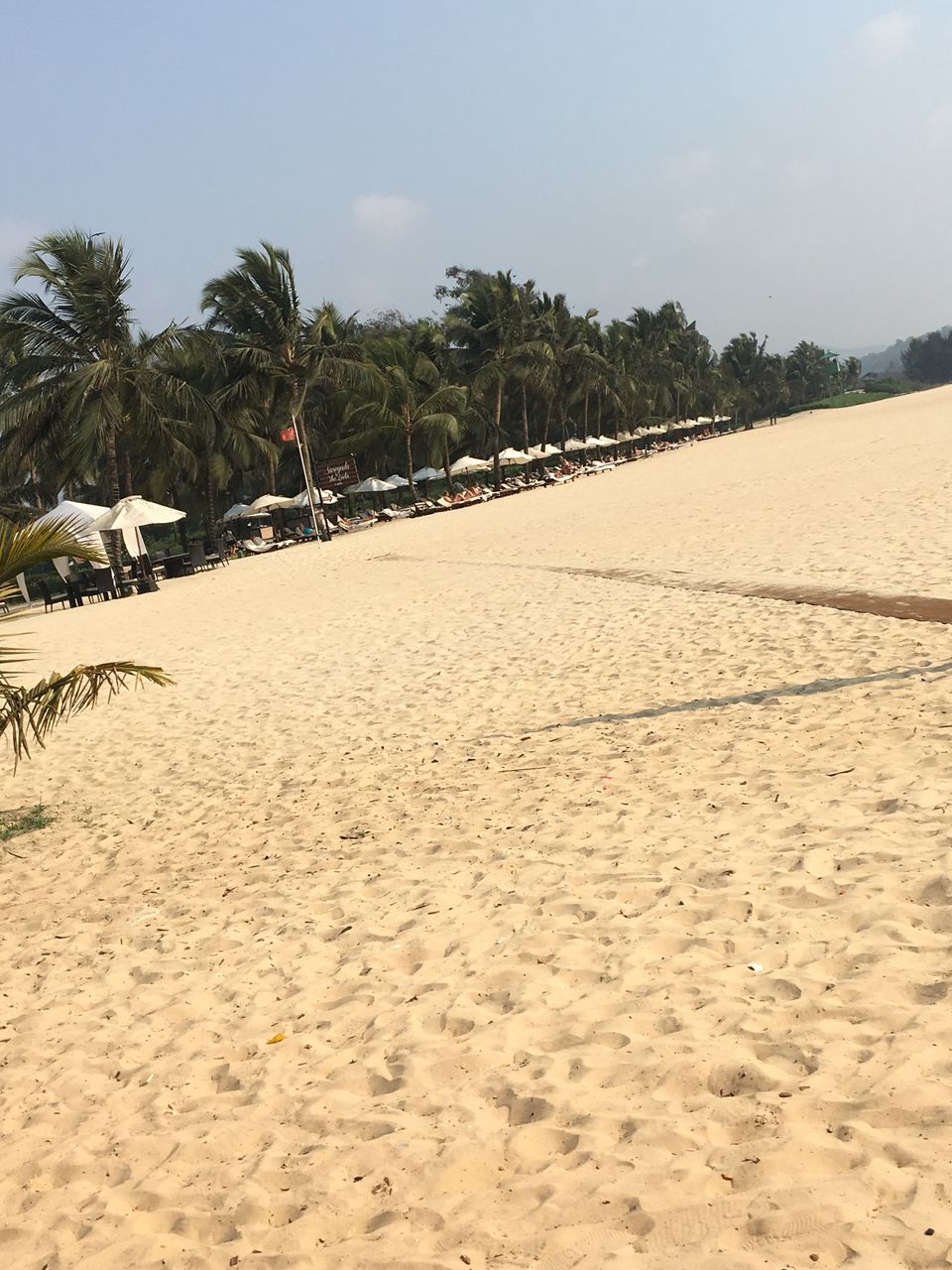 STREET SHOPPING
From funky accessories to boho dresses , herbs to all sorts of spices, souvenir to vintage goods ,GOA has it all.
That too at quite an affordable price.And if you've got amazing bargaining skills, that's like a cherry on top.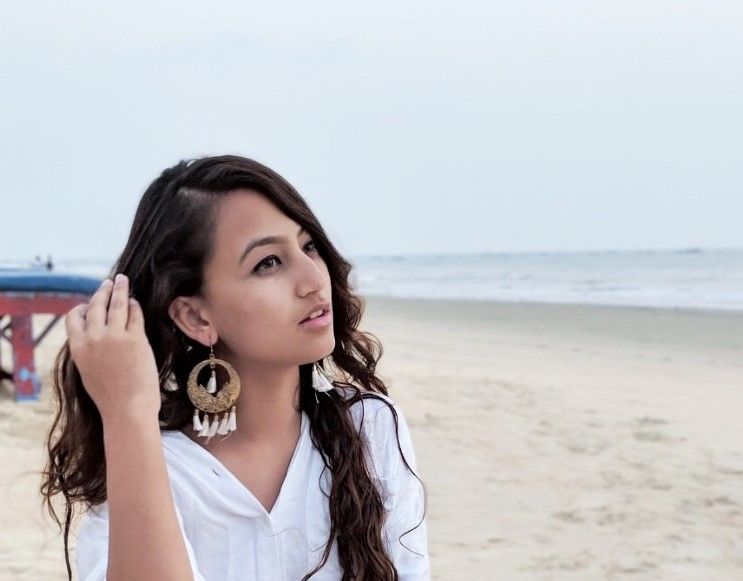 I am sure whatever you guessed is more than what i paid . (i.e Considering that you guessed in the first place )
Just for 50 bucks that too without bargain. So,now you know why shopping in the flea markets of goa is such a fun thing to do.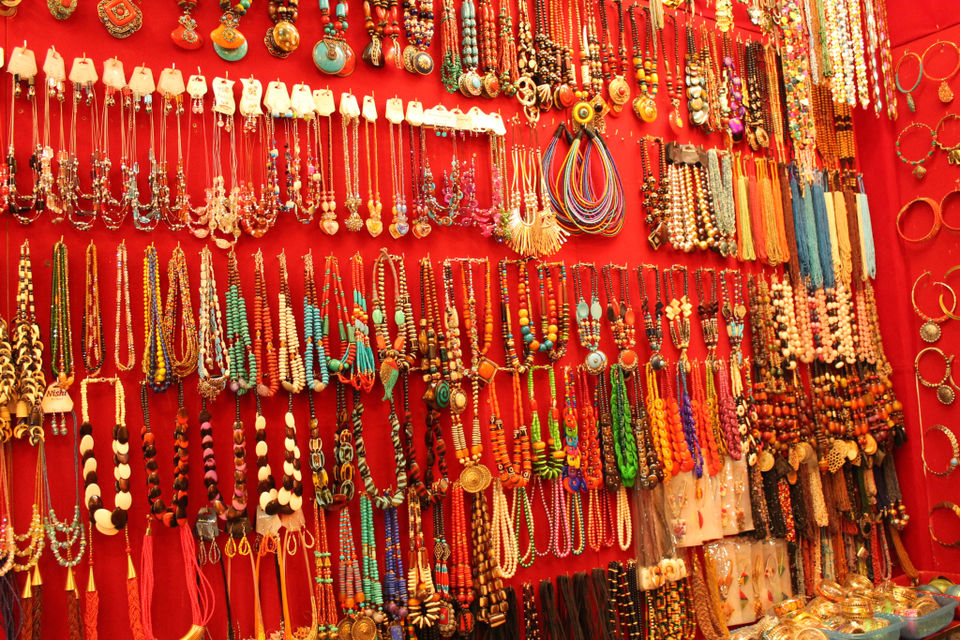 Famous flea markets : Anjuna market , Calangute , Baga markets ,Saturday Night Market.
DID SOMEONE SAY FOOD?
Goan special dishes , Indian , Continental , Thai ,Nepali ,Pizza Hut , KFC , Domino's,Street foods , Fish ,Prawn , Lobster , Squid ,Burgers , Pizza . You name it and Goa has it.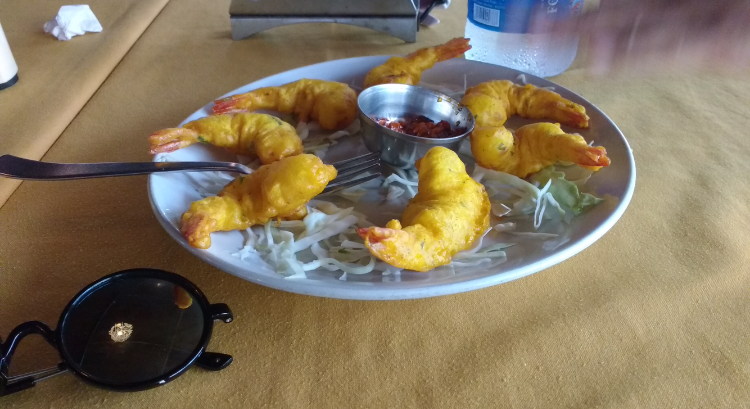 Beach side restaurants are a bit expensive than other restaurants in Goa.And when you go to the ones that have beach beds , some of them do charge for the beds (INR 100 per bed). But such concept is not there in the south . If you don't want to pay extra , just ask them before you take the seat.
Not just foods but Goa is very famous for its variety of liquors. They have a number of MRP outlets like almost everywhere .Feni/Fenny is a country liquor of the state of Goa and is prohibited to be sold outside it.
And !! And !! And!!
They are super cheap.
A 500ml Budweiser can ( that costs INR 125 in Bangalore ) costs as low as 50 bucks in GOA .Thats what I mean by super cheap .Like SUPER DUPER cheap.
You can have FOOD with ORGASM in Goa. And I mean it Literally.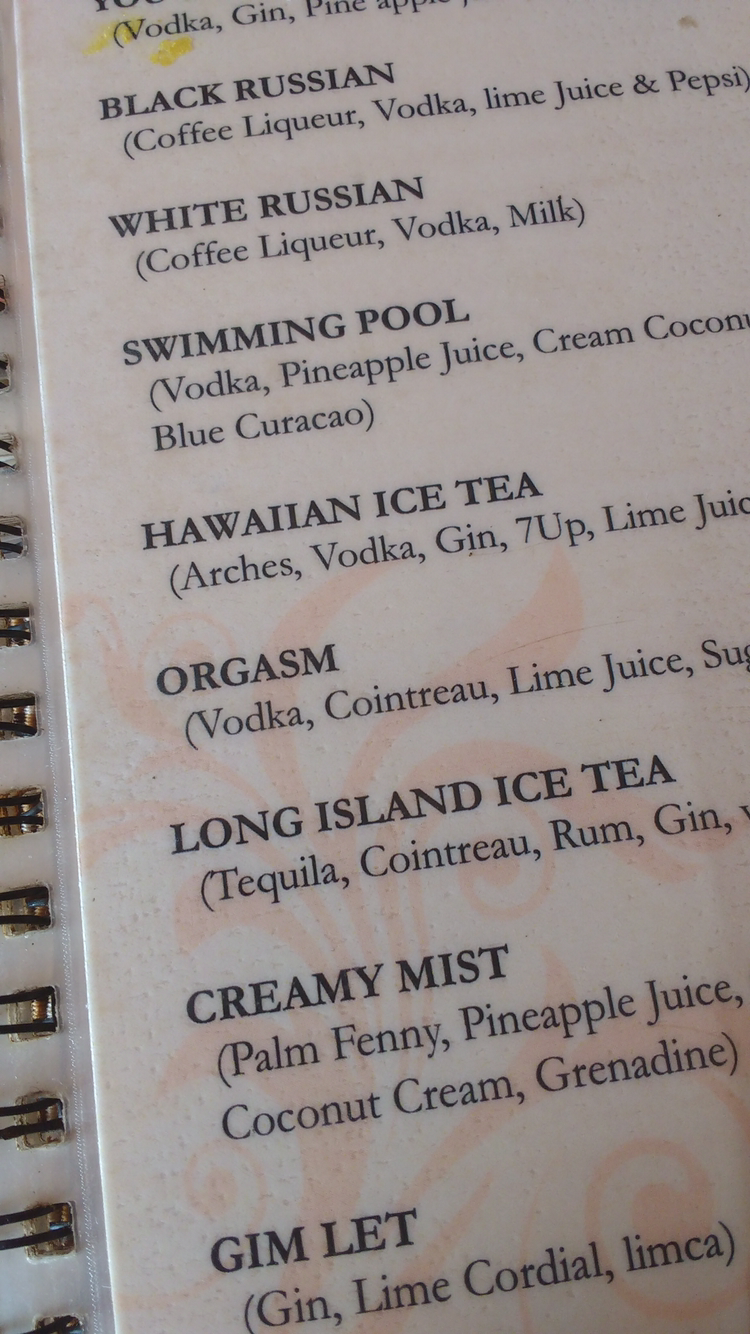 ADVENTURE ACTIVITIES
Goa is pretty famous for its water sport activities such as parasailing , Jet skiing , Banana ride , Scuba diving , Snorkeling , Back water Kayaking and much more.
All these activities are available in most of the famous beaches ( Baga beach ,Calangute beach , Colva Beach , Mobor beach ). The price varies from places to places . And is pretty high during the seasons .
It did cost us INR 1000 for parasailing in Colva Beach and if you want it with a Dip in the water ,it will cost you an extra 200 ( Which according to me is a waste , cause i felt no adrenaline rush .Just ,wet clothes ). You will be up in the air for not more than 5 minutes.
Jet Skiing ( Locally referred as Water Scooter ) will cost you around Rs 400 (single ) and Rs 700-1000 for 2 people.While scuba diving is a bit expensive ( About 2500-3000).
We also went for a Grande island half day trip . I kinda have mixed feelings about it .( Will explain more in detail about it on the next blog ).
You can also go for rafting in Valpoi river in Goa which might cost you around 1700 in indian rupees.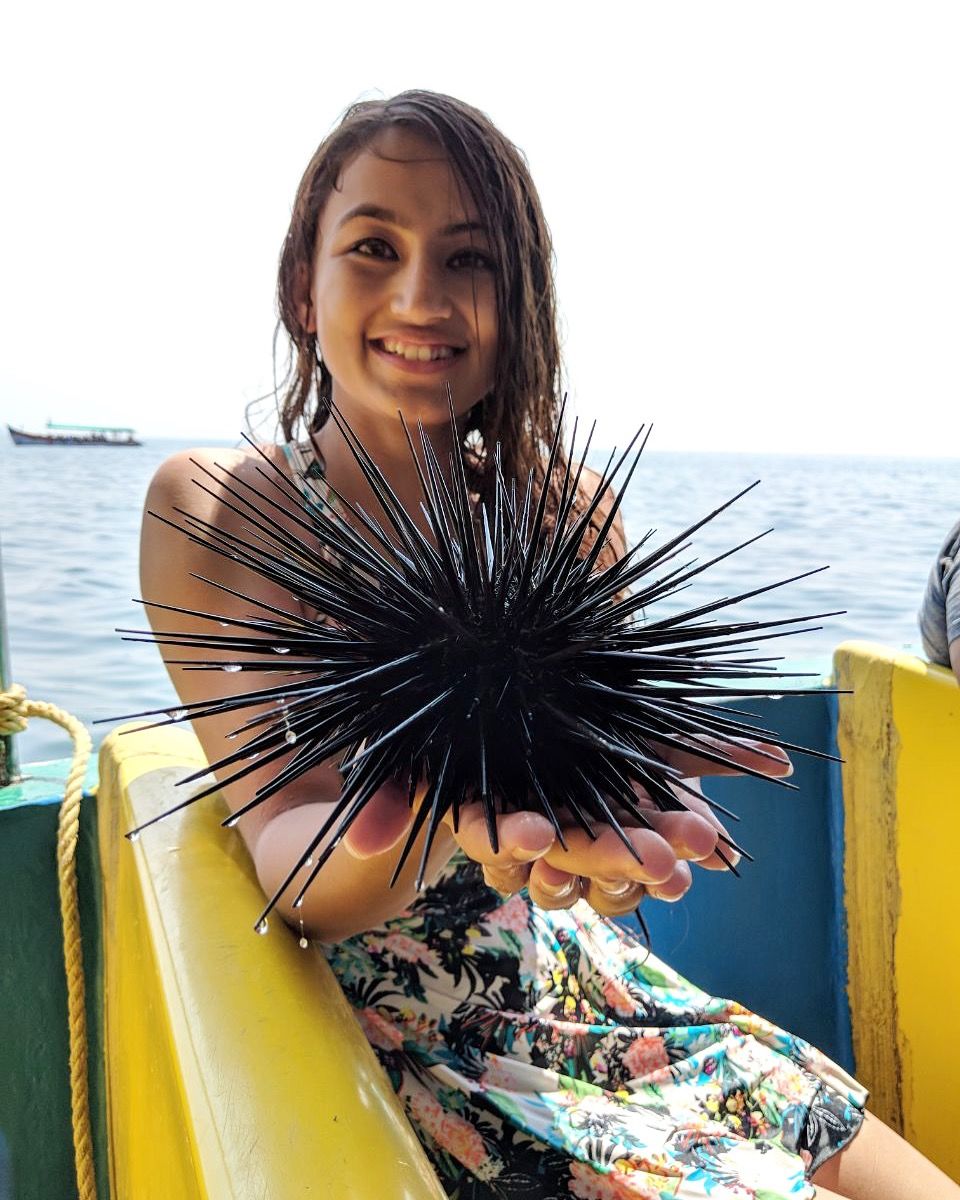 NIGHT LIFE
What's Goa without its amaaaazing night life ??
Tito's lane , considered to be the most happening place in goa, is situated near Baga beach. It is a fun place to hang out but a bit expensive than the others.
Another very famous club is situated in Goa called the Silent Noise. Its kind of like the silent disco you see in Ae Dil Hai Mushkil .It allows you to just plug onto your headphones and have fun , while nobody else is disturbed.
Leopard Valley, another such famous night club situated in Agonda.
OTHERS
Once designed and build to defend Goa from the invaders , the FORTS in Goa now serve as famous tourists destination. Its so peaceful , quite and the views are astonishing. You can surely get your next instagrammable picture here.
My personal favourite is Chapora fort ( Remember that scene from Dil Chahta Hai? . Yep that fort )
You can also visit Agauda Fort , Sinquerim Fort , Betul fort. Reis Magos fort was kind of a disappointment for me as we had to travel so much to reach there.
If you have time , you can also visit the Madei National park and Bondla National Park as well.
P.S-This article mainly focuses on how to spend you next vacation in Goa , based on my previous experiences and the doubts that i had during my trip . I hope you have found this useful .
If you have reached this far , Thanks for reading . Lots of love ❤