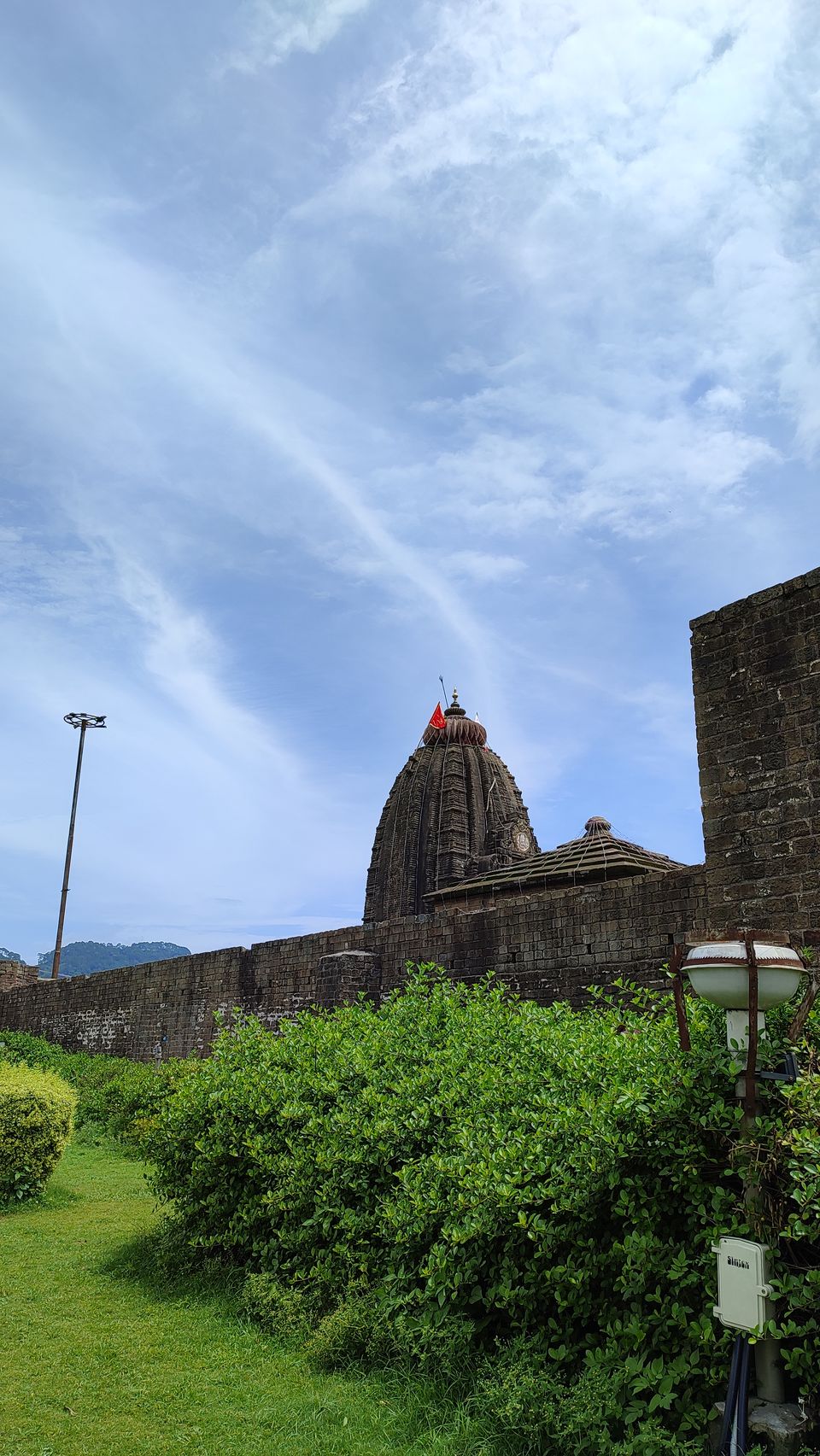 In a short time me and my friend planned a one day trip to Himachal pardesh KANGRA;PALAMPUR AND BAIJNATH.THE MONSOON ARRIVES IN THIS MONTH. ON THAT MORNING WHEN WE LEAVED FOR THE TRIP FIRST WE DECIDED TO GO ON BIKE. AFTER SEEING THE WEATHER WE DECIDED TO GO IN THE CAR. ON 23JULY EARLY MORNING WE LEAVES TO HIMACHAL PRADESH. THE SAVAN WAS ALSO STARTE ACCORDING TO HINDI RELIGION. THIS MONTH HINDI Religion PEOPLE'S DEVOTED TO LORD SHIVA. WE DECIDED TO GO FIRST MAHAKLESWAR LORD SHIVA TEMPLE NEAS BEAS RIVER IN NAUDAN TOWN IN HIMACHAL PRADESH. THIS TEMPLE WAS OF LORD SHIVA. WE REACHED THE TEMPLE IN2 HOURS. THE PEACE AND Environment WAS TO GOOD.ACCORDING TO HINDI RELIGION IN THAT SHIVLINGSHIV HAVE POWER OF BOTH THE MAHAKALI AND LORD SHIVA.
AFTER THAT WE EAT SOME 🍲FOOD AT NAUDAN.
THEN WE DISCUSS Now NEXT WE HAVE ALOT OF TIME. THEN WE DECIDED TO GO BAIJNATH TEMPLE IN KANGRA DISTT. WE LEAVE TO KANGRA. THE WEATHER WAS SO AMAZING AND BEAUTIFUL. THE WEATHER WAS CLOUDY. THEIR WERE SO BEAUTIFUL VIEW WHILE TRAVELING.
AFTER 2 HOUR DRIVE WE REACHED PALAMPUR.
AFTER REACHED PALAMPUR THE WEATHER WAS SO CLOUDY. THE DRIZZLING IN PALAMPUR. WE DRIVE THE CAR TO TEA GARDENS OF PALAMPUR. THE PALAMPUR WAS ALSO FAMOUS FOR TEA GARDENS. THE NEW SAURABH VAN VIHAR PARK WAS ALSO FAMOUR IN PALAMPUR. THE VIEW OF DAULDHAR RANGES OF PALAMPUR FROM THE PARK VALLEY WAS SO BEAUTIFUL. THE BOATING IN THE PARK WAS AMAZING . THE VALLU WAS SURROUNDED BY THE DAULDHAR RANGES. WE SPENT 2 HOURS IN PALAMPUR. THE PALAMPUR WAS SMALL CITY BUT THE WEATHER WAS ALWAYS AMAZING. AFTER THAT WE EAT FOOD IN CHOPSTICKS RESTURANT IN PALAMPUR. THE FOOD WAS TO YUMMY. AFTER THAT WE DRIVE THE CAR TO BAIJNATH TEMPLE THAT WAS 20 KM AWAY FROM THE PALAMPUR NEAR BIR BILLING.
THE TEMPLE WAS OF LORD SHIVA. THE TEMPLE WAS SO BEAUTIFUL WHICH WAS MADE BY HINDU ARCHITECTURE. THE TEMPLE WAS ANCIENT TEMPLE. THE TEMPLE WAS NAGARA STYLE. THE TEMPLE WAS SURROUNDED BY BEAUTIFUL GREEN PARK OF FLOWERS. THE BEAUTIFUL VIEW OF DAULDHAR RANGES FROM THE TEMPLE.SOMETIME Unplanned TRIPS WRE THE BEST ONE. THIS WAS ONE OF THEM.