Most of us are already aware of what comes to our mind when we hear of Kasol. Haha, keeping that aside, I was still contemplating about my next destination up in the north. Confused, my desire was dangling between Kasol and Rishikesk and I was almost certain of embarking on yet another solo travel. But in the last moment, one of my friend, Prashant, also hopped on with me and we decided to make Kasol our destination. Similar to like last year, our start of the journey wasn't "IDEAL" as expected. Just after reaching Bhuntar, we experienced a light drizzle. And damn, it was freezing outside and I was hoping it would be warm there, I had just one pair of shorts and tees. What this taught me was that you should never believe on the weather at high altitudes, it can change at any moment. People are as usual so amiable here, we didn't find hard to track down the bus to Kasol. Although, on papers, the distance between Kasol and Bhuntar is only 26 KM but it took us almost one and a half hours to reach to our destination. While on our way, there were countless hairpins and beautiful landscapes to welcome us. Upon reaching Kasol, I got awestruck by the spectacle that laid in front of me. Yes, just look at the picture below.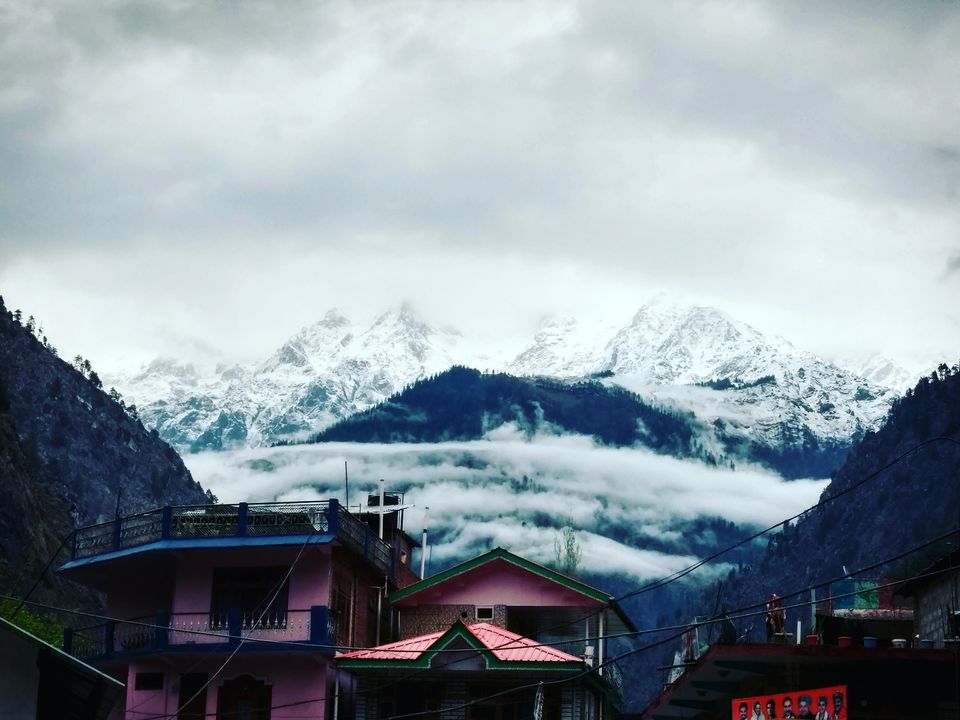 You would certainly get the idea what I felt like. The feeling when a child's eyes twinkles after seeing his favourite candy. Adding to that, the air, the weather, the vibes, all perfectly summed up to make a perfect backpacking trip. We decided to casually walk around and look out at the places nearby. Although, we reached late afternoon, we decided to walk till Marikarn. The way leading to it is itself is mesmerising. There is always an odd beauty of countryside that strikes you whenever you travel there. With more than 1 hour of walking, we finally reached Manikarn. This place is a pilgrimage for both Hindu and Sikh followers.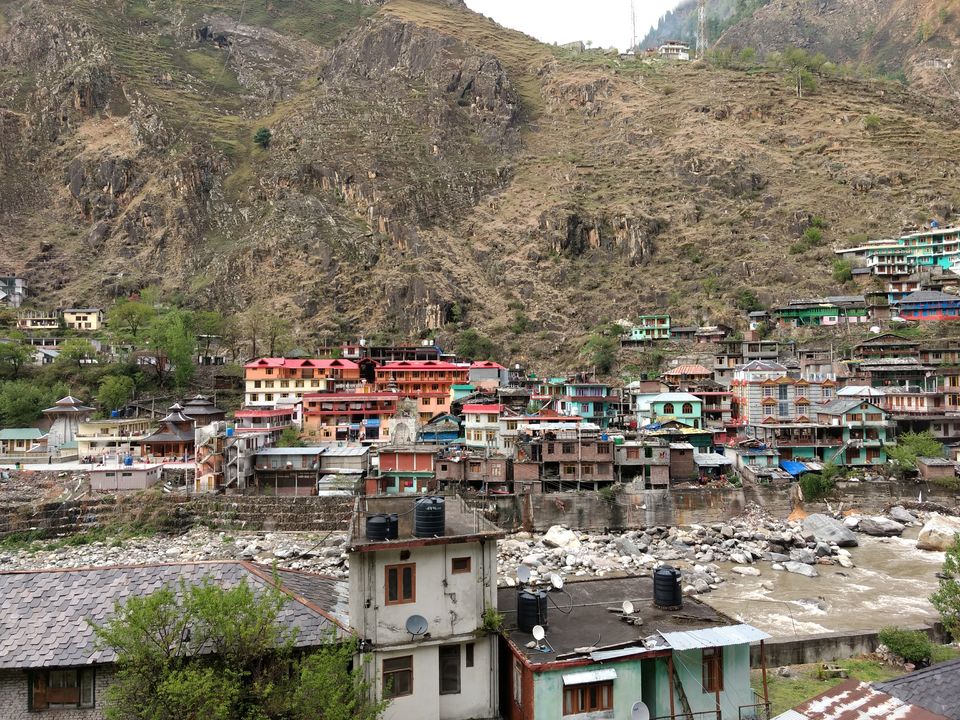 The most fascinating thing I thought about this place is the presence of Hot Springs besides Gurudwara and Temple. You can see water evaporating through them all throughout the day. Although, there are many people coming here everyday but the place in itself is quite serene. We got ourselves a comfortable one night stay Hotel and soon started to explore the whole landscape. We needed to cross the bridge to reach Temple and Gurudwara. At first, we made our way to the temple but our curiosity was more titled towards the hot spring public bathroom that lays besides the temple. To my surprise, the water was so hot that the moment I put my feet into it, I swiftly changed my mind not to take bath in it. I was amazed and embarrassed at the same time to see even small children taking dip into water with so much ease. Putting our dejected thoughts aside, soon we made our way to the local market and explored the delicacies in local way. Gurudwara was our next stop and we thought of why not have our dinner from there in the form of langar. It was a while since I visited a Gurudwara and had langar. Always delicious, stirred with people's love and compassion of giving. We thought we would have a good night sleep but the whispering winds were so cold that even two sets of blankets were not enough to prevent us from it. And then came the morning.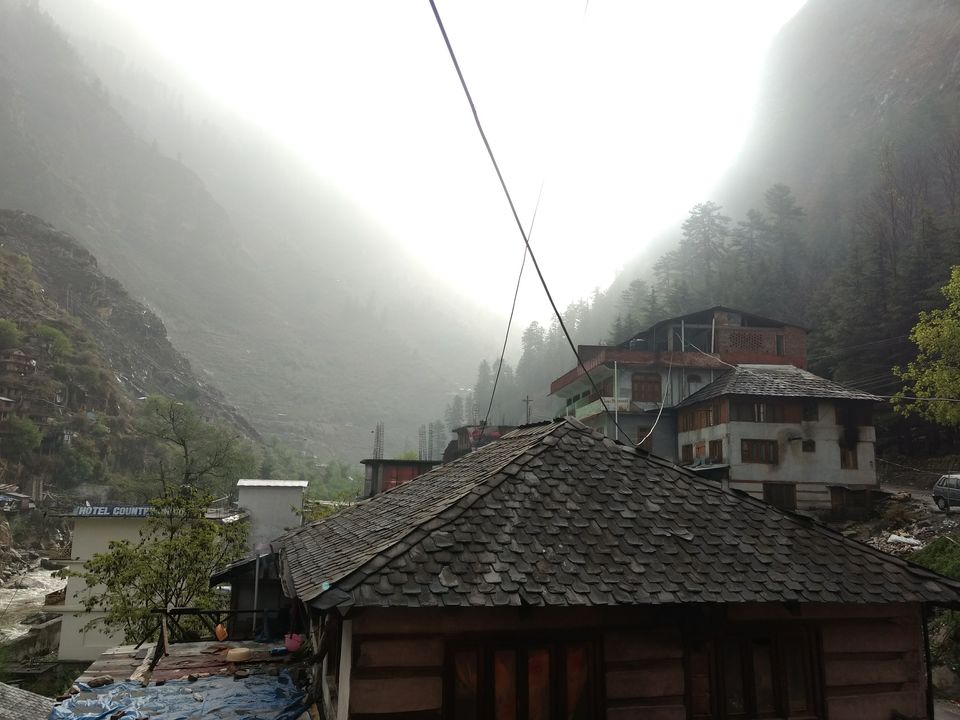 As we opened the door, our whole surrounding was covered with mist. A perfect day with sun rays making it's way through the mist and without wasting our time, we thought of seeing around Kasol town. We thought of going for a small trek to Chalal village, just when we were slowly treading our way up the hill, we witnessed the view of those symbolic pine trees standing tall against us were treat to the eyes and mist falling down just which was like added cherry on top. A sumptuous Israeli breakfast, chat with Israeli travellers, buying souvenirs, clicking selfies with mountain dogs and a trek to nowhere, that's how we completed half of our day. It was time for us to get back home but somewhere I felt that wish I could have stayed here longer. But, Professional life and tight leave schedule will always pull you back to the reality. That was Kasol for us but from a different perspective for all the right reasons.