"Once a year, go some place you have never been before". – Dalai Lama
Inspired enough, I try to travel as much as I get a chance. For that I am blessed with such friends and family who are also travel freaks like me. This time as usual after a prolonged discussion on possible places to visit in Himachal, after a little online research, penned down to KASOL. Because the name is famous in itself and secondly, it is an overnight journey from Delhi, a perfect weekend gateway. Me, along with two other friends decided to have a road trip. The other friend had already visited Kullu and Kasol before, which made us confident and carefree at the same time.
We started from Delhi by 7 pm by friend's Octavia. The route we had decided to follow was Delhi-Chandigarh-Mandi-Kullu-Kasol. The journey was quite good as we were meeting each other after a while. Moreover, road trip with like-minded friends are always awesome, isn't it? Apart from tea/smoke breaks at road side dhabas, singing out loud weird songs and sometimes racing with unknown random commuters, we had a great time pulling each other's leg. Anyway, the whole motive was to stay active and awake the whole time. We crossed Chandigarh by 1.30 am, deliberately not making any halt as we had killed most of our times. Heading towards Mandi, we had another stop for maggi and tea. There only I started to feel the chill and as we moved uphill the stars became visible to our naked eye. I could remember myself staring at them, longing to stay there for the night under the sky. After a short break we headed to Mandi and by 5am we were there. After a quick nap in a lodge (Amar Lodge) in the town, we were all geared up by 10.30am for the second phase of our journey. It was Durga ashtami, and the temples were echoed with bells and prayers. Mandi is a Shaktipeeth, surrounded by ancient Durga and Shiva temples, maybe that's why it's called 'Varanasi of the Hills'.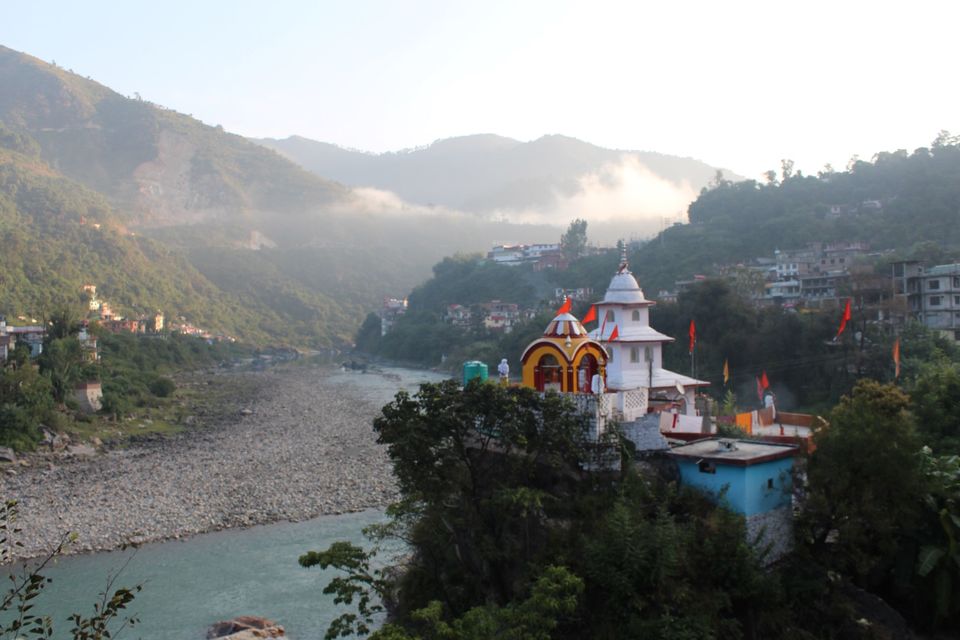 After a heavy breakfast from a river side balcony restaurant we headed to Kullu directly. We had plans for Lake Prashar, but after an inquiry we got to know that it's a one day thing and we didn't have that much time to devote to Kullu. But still, that was Dussehra time, so tempted enough to witness the famous Kullu Dussehra, promised ourselves to come back on the day of Dussehra itself. The gentle touch of cool breeze on my face freshened me up as we proceeded towards Kullu. It is a beautiful town by the river Beas which offers rafting and other adventure activities. It was pleasant to sit by the river appreciating nature and its enigma. Then we headed to Kasol and it was around evening we have reached Kasol. It had been a great day so far spent on a car passing through picturesque landscapes.
And finally, KASOL, a village situated in Parvati Valley, on the banks of Parvati river, is hyped for weed and hash and sometimes it's called the "hash capital of India". Visitors are attracted to this place because of the wild charas, a handmade hashish made from the cannabis that is cultivated plentiful in that area. It is also called 'the Amsterdam of India', the same reason of course. It was evening time and the main market area was full with people, visitors or travelers like us. I suddenly felt I was in HKV, short of Hauz Khas Village, because of the crowd, atmosphere and energy it showed. You will find body piercing, tattoo parlors, internet cafes, western union money transfer outlets, reggae bars, souvenir shops and plenty of restaurants (western and Indian both) to gratify your hunger buds. Due to a high number of Israeli population here it is also called "Little Israel of India" where you can find Israeli pubs and restaurants serving a hell lot of options to choose from. But, contrastingly, we were not fortunate enough to get a cozy restaurant to satisfy our hunger as all were full and reserved. Tortured enough, we settled down with the one with a not-so-bad ambience and food options with no-drinks-allowed inscribed on the wall. Don't worry, you can easily fetch your nicotine and ethanol supplements from local market as the shops open till late night.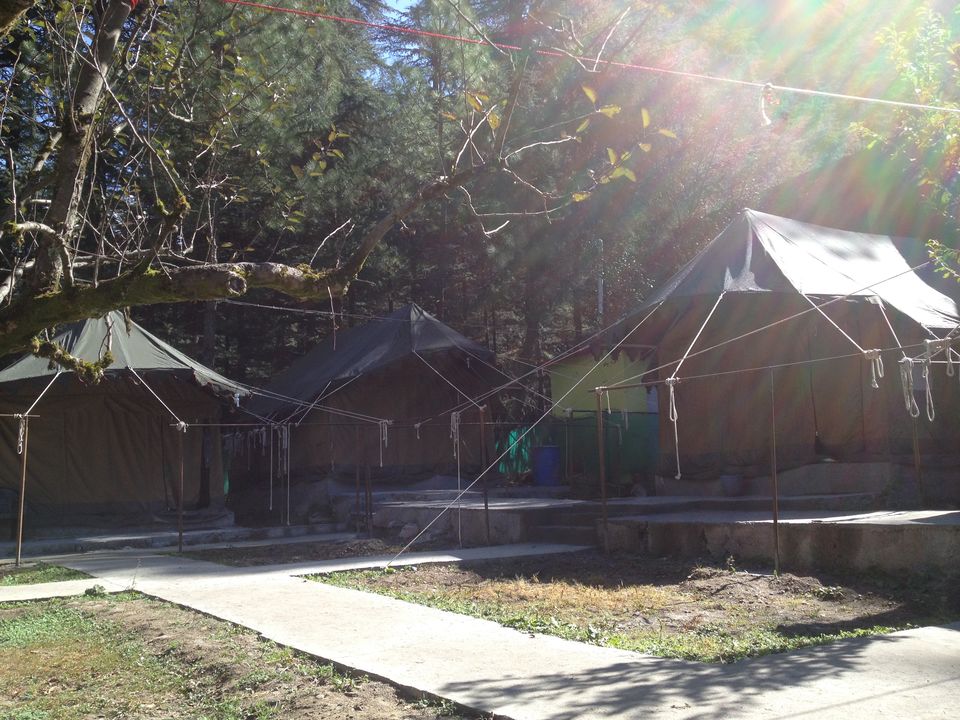 With the dipping down of temperature we parked our vehicle near the camp site we choose to stay overnight. The place (I am bad at names) had enough area for rooms and tent houses and a courtyard with apple and cherry plants with a mountain view, apart from arrangements for cozy dome tents. It was around 10.30 pm, sitting aside a campfire for a wave of relief from the harsh Himalayan chills. And there came the Stars.You look above to find a thousand constellations twinkling at you. I wish I could have a clearer sky to have a high definition view of the scintillating galaxy. Sparkling lights dancing on a black sheet above as if it was a fusion of different constellations as a form of hope and aspirations.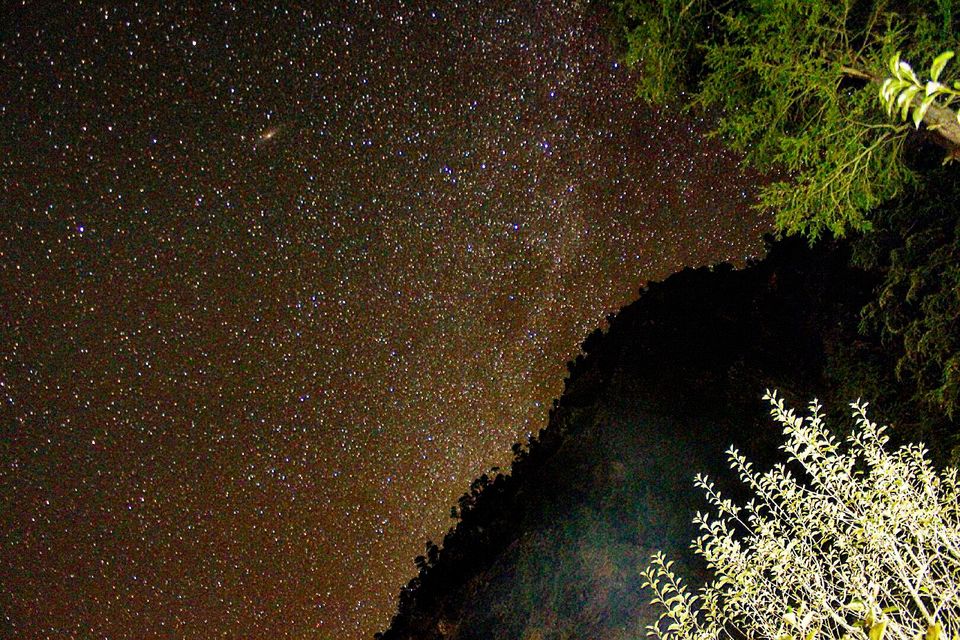 Next day, I woke up to a misty yet sunny morning. The sound of gushing river Parvati pulled us to its bank which was at a distance of around 100 meters from our camp site. It was so peaceful siting by its side with a cup of steaming tea and lost in the wilderness admiring god's creation. As I sat there wishing for an every-morning-like-this life, while the flowing river taught me about life, to flow constantly without holding back. Other than posing for photographs, what I did enjoy was walking by its rocky banks and soaking my feet in the glacial water. We did spend some time there before leaving for Manikaran and Tosh.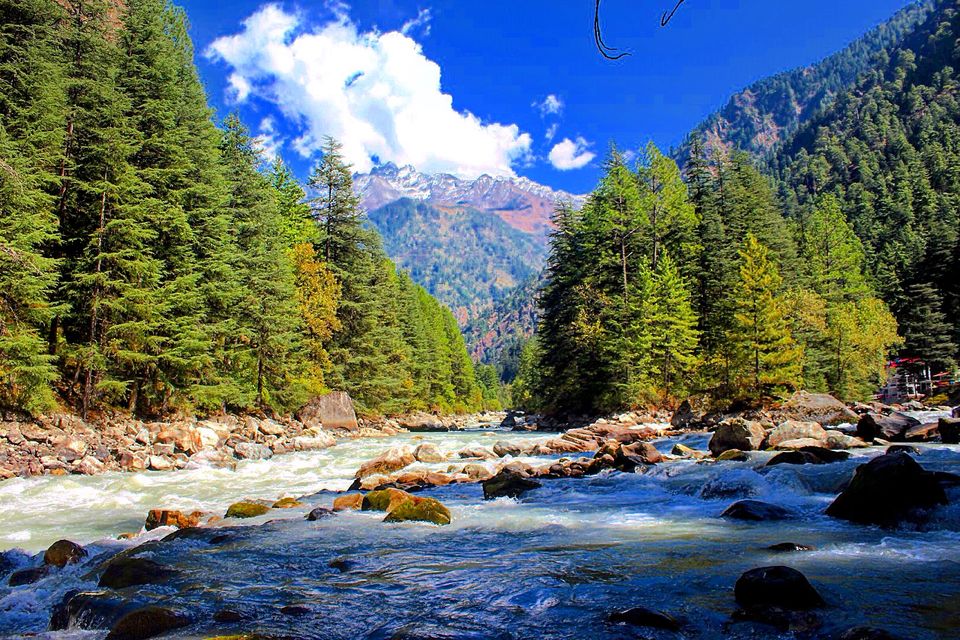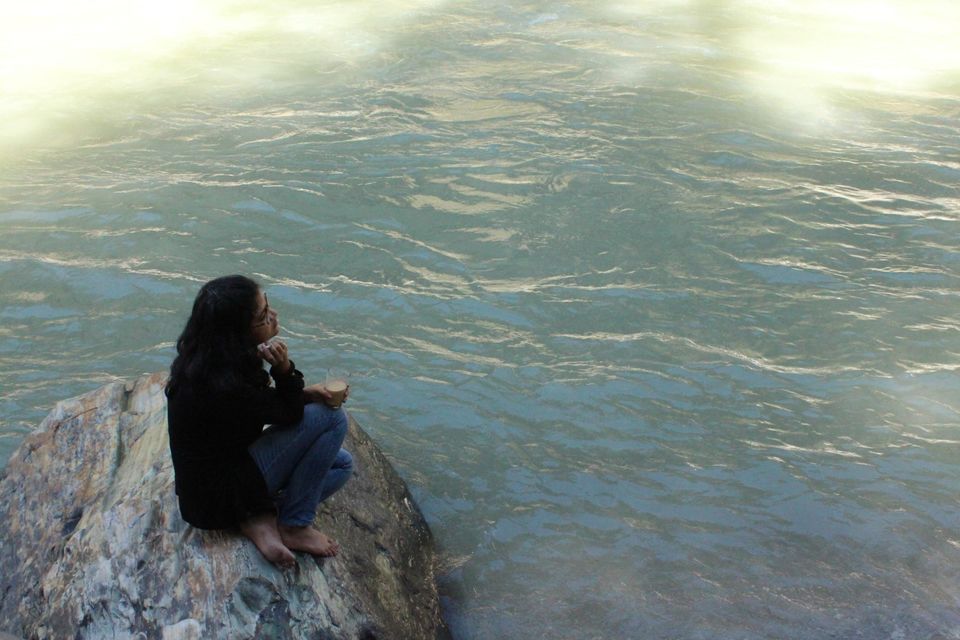 Kasol is extremely beautiful, not because of the river and mountains, but because of the serenity and tranquility present in its air. It has become the base camp of various adventure enthusiasts for treks up to nearby villages like Malana, Tosh, Kheerganga, Sar Pass etc. There is no particular season in Kasol, every time it's one season, the season of travelers and tourists. Kasol is absolutely invigorating that you don't actually need hash to get high, the beauty of this astounding valley is enough to make you tipsy as hell. Certainly, I have lost myself to Kasol.