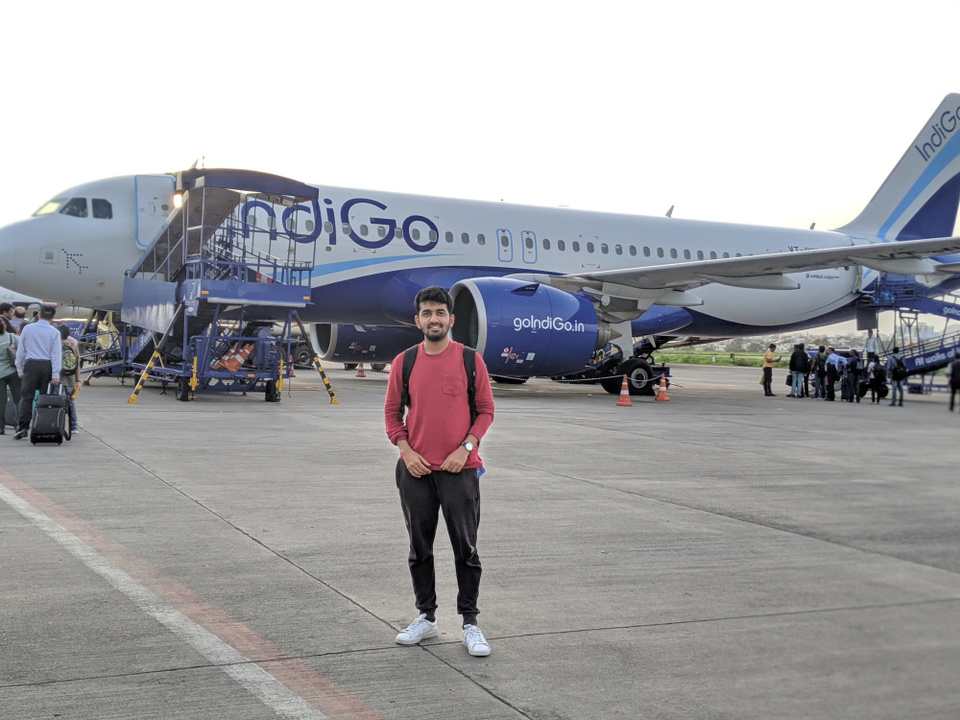 It was a rainy day .My heart was pumping in excitement .This was my first ever solo trip .The mountains were calling and I had to leave behind everything and set myself free .
My journey to one of the most beautiful places on earth began from Pune on the 12th of July .I booked my Spiti valley expedition through Wethetravellers Pune .My tour was suppose to begin from Manali on 14th and I had to reach Manali on time .
Here is my travel checklist
You can buy some of the above mentioned travel essentials from my storefront on amazon.com
https://www.amazon.in/shop/theuncanny_traveller
And the Journey Begins .....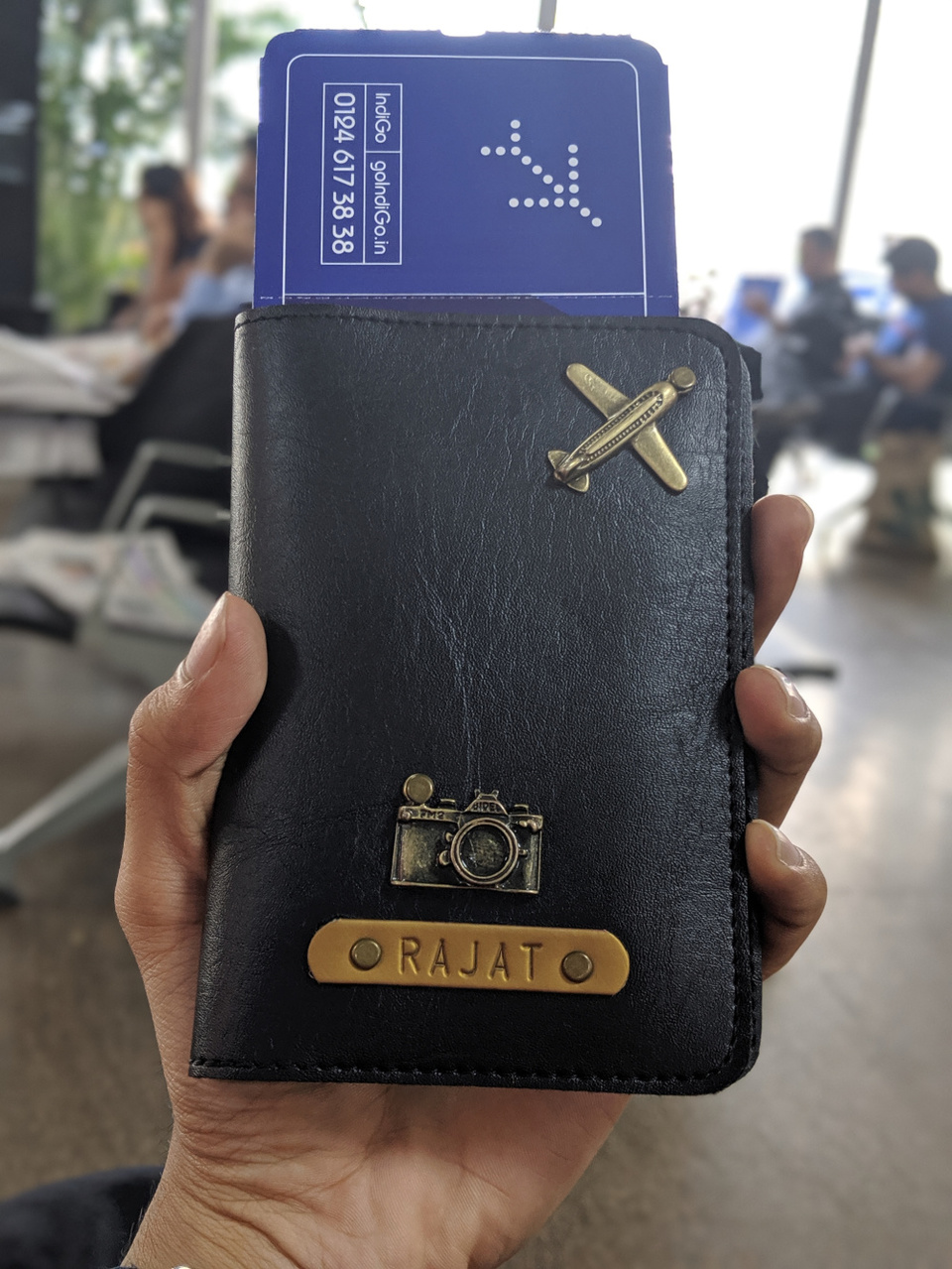 Boarding passes in hand
I booked a flight from Pune to Delhi for 3000 bucks . The flight was a domestic one by Indigo .Not the best but why do you want a 5 star flight for 2 hours .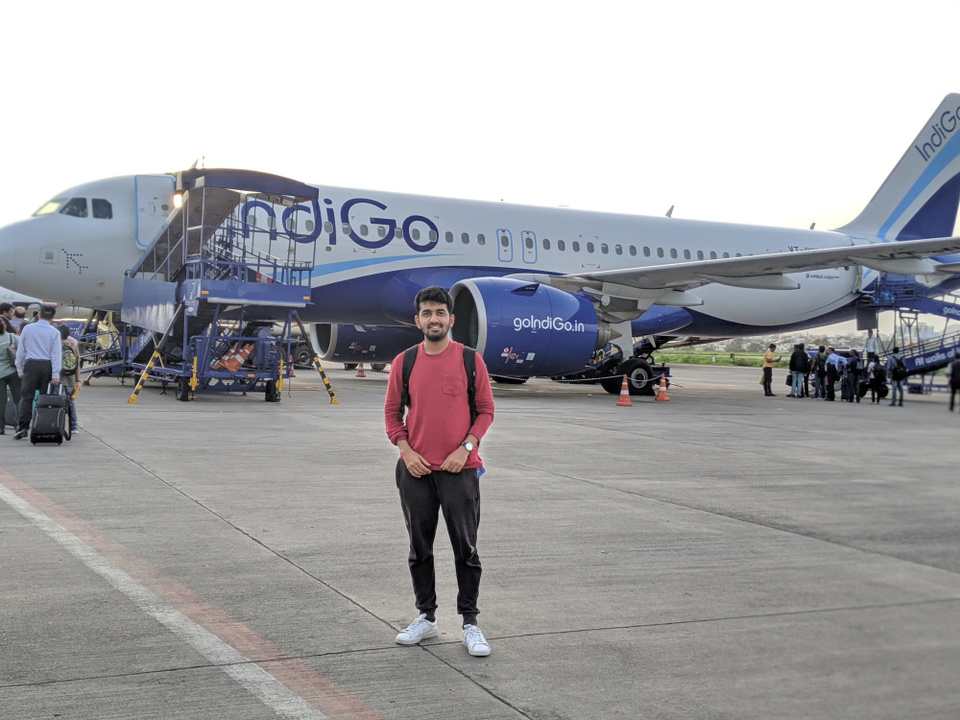 Thats me!
Pune being a defensive airport ,photography is banned .But I am not leaking the fighter jets we have in this pic .So I think its fine to take a pic before boarding . No offense to anyone and apologies in advance If you feel I should not have taken a pic on a defense airport.
July being the Monsoons season and my flight departing at 6 pm I was ready to witness some epic sunsets from the plane .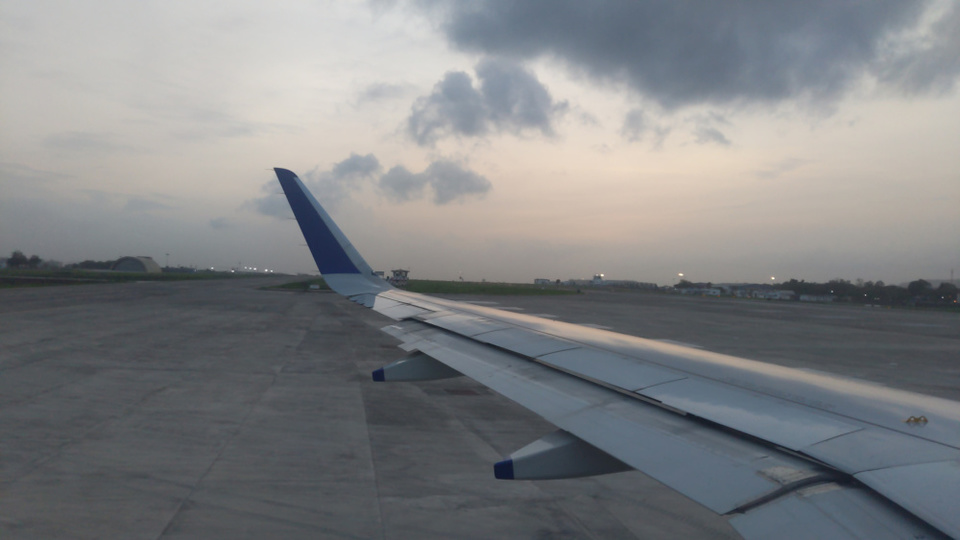 Clouds approaching
After a long day at work I decided to munch a few chips and just observe the beautiful sky .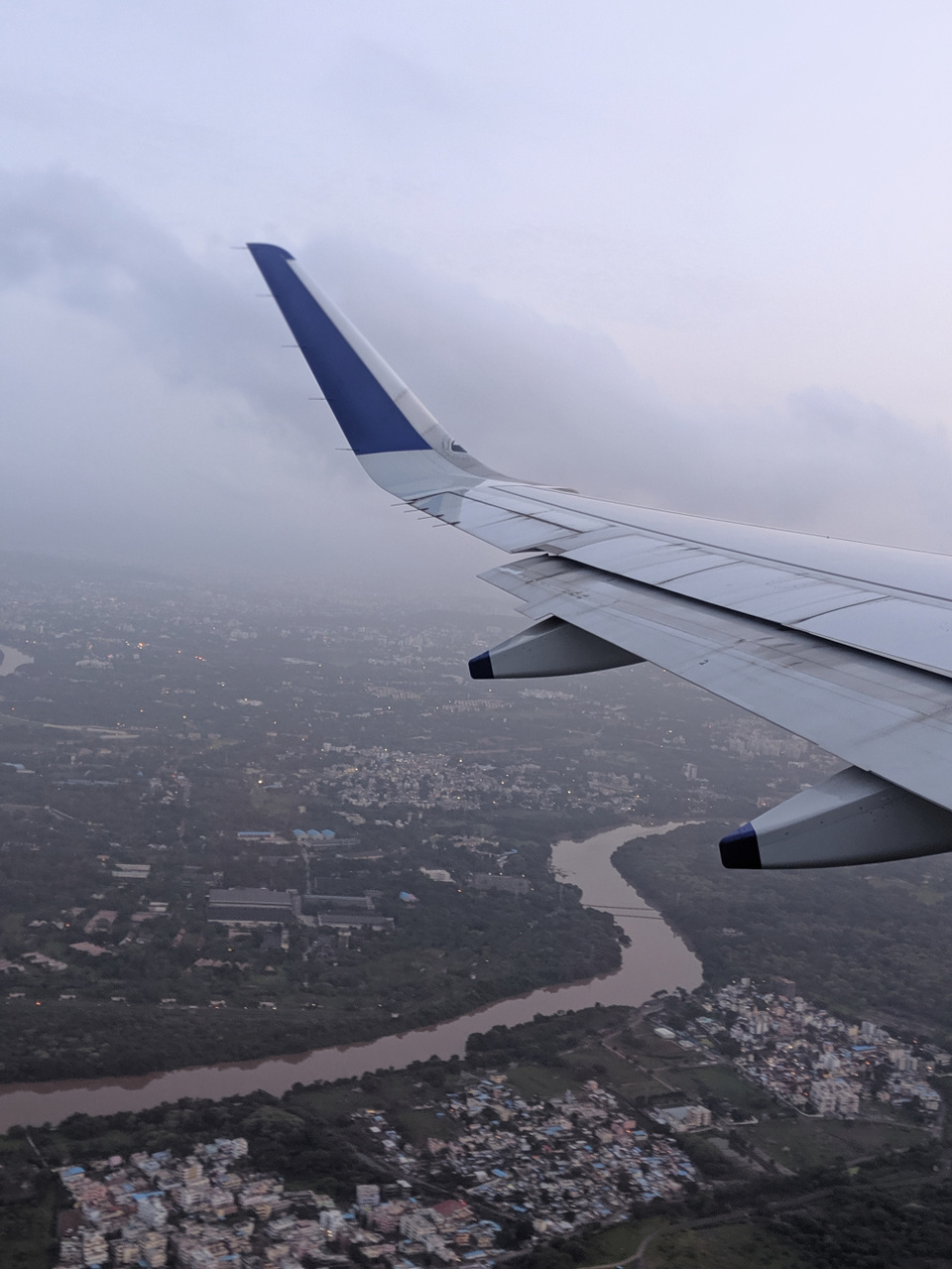 Thats Pune
Whenever you are travelling on a limited budget always book your flights in advance and plan your journey well.
After witnessing such mesmerising views it was touchdown Delhi and we were off to Destination next .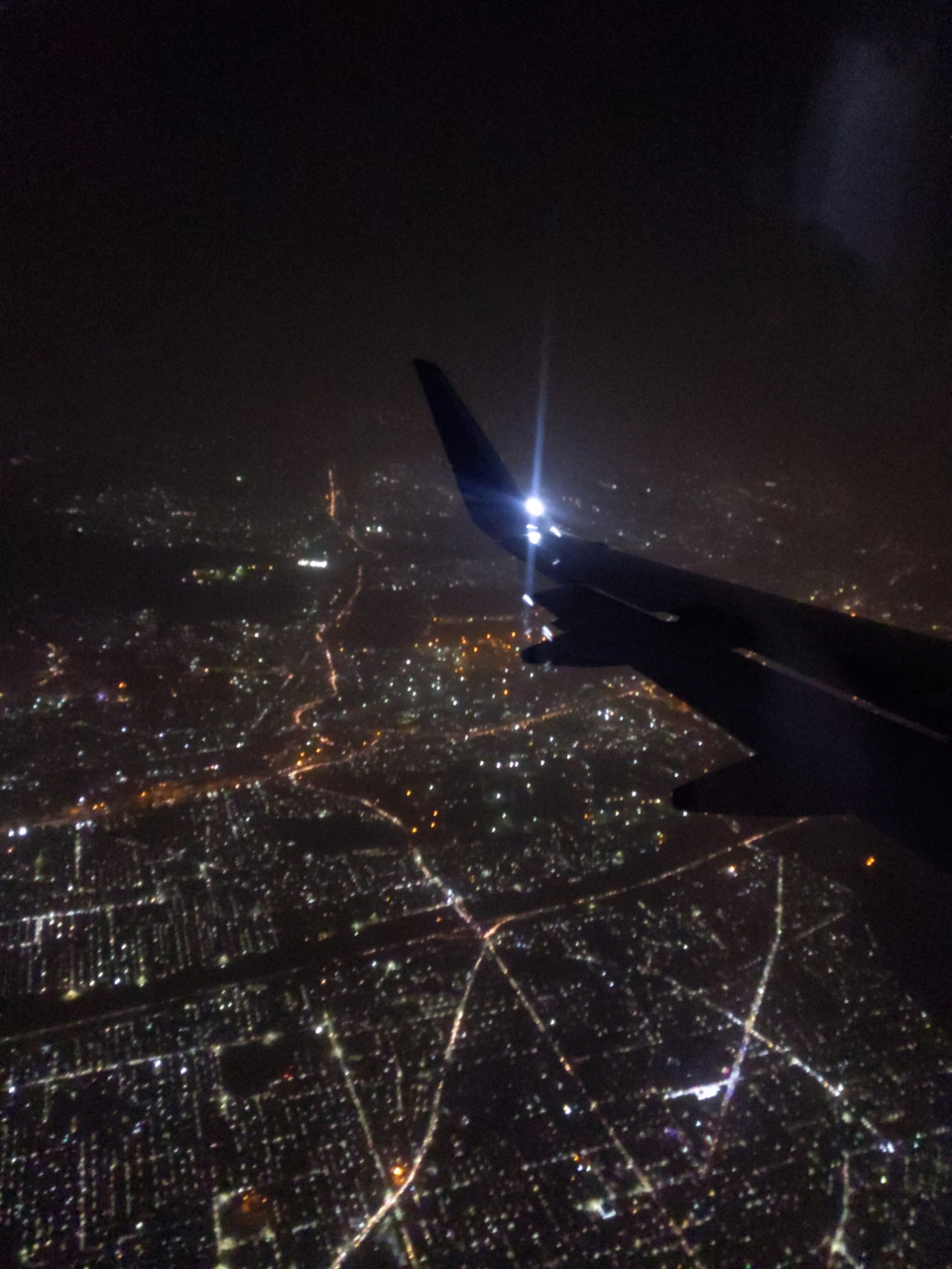 New Delhi
We landed on the International terminal and were transferred to the Domestic one via a bus.
After witnessing a hot summer in Maharashtra in May,we witnessed something similar in Delhi .
As soon as we came out of the airport my cab was waiting for me .I was headed to Destination next .We left from Delhi airport at 10 pm and the driver,it was a bit fishy at first but I decided to stay awake the whole night .
For Dinner we halted at Garam Dharam Dhaba .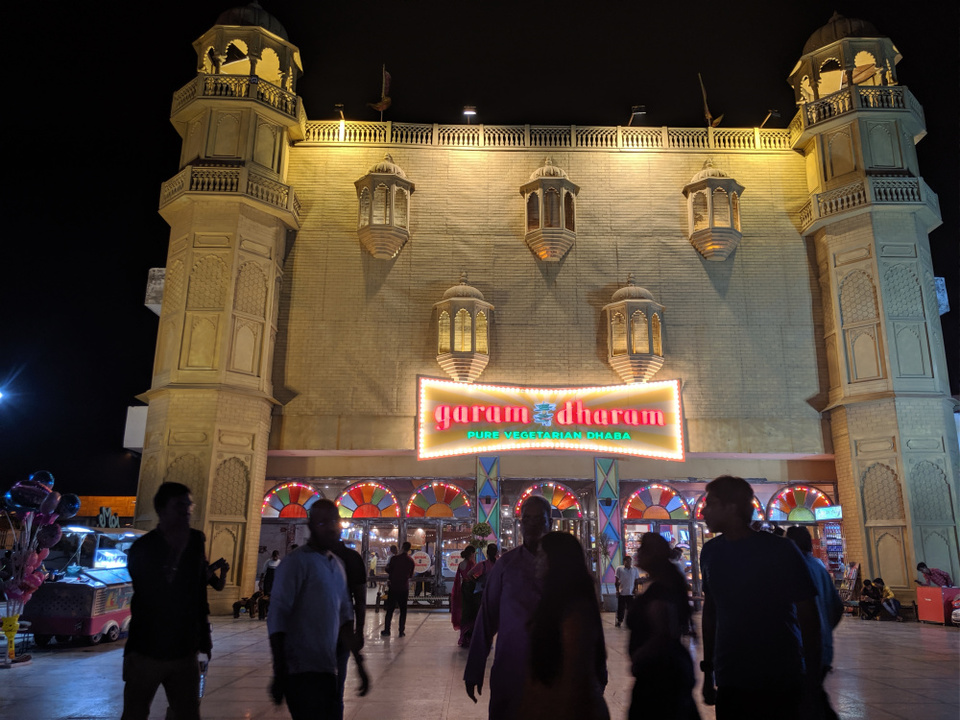 Garam Dharam Dhaba
The place was not by any means a Dhaba ,it looked more like a palace with ample amount of space to occupy atleast 3000-4000 people at a time .My journey had just begun and I was all excited for the destination to come .After having ample amount of food when I was about to pay the bill I just found that the my debit card was lost and so was my aadhar .
I transferred emergency money to a friend and asked him to keep it with him and blocked my card . The cab was pretty good until Chandigarh .The cab driver got a call from his boss saying he cant continue and must return back to Delhi.
It was 3 am and he transferred us to another cab .
And we were hit by heavy rains .It was scary ,no street lights and trees fallen on the road .No sleep and the quench to reach the destination was hunting me down .Manali is a high-altitude Himalayan resort town in India's northern Himachal Pradesh state. It has a reputation as a backpacking center and honeymoon destination. Set on the Beas River, it's a gateway for skiing in the Solang Valley and trekking in Parvati Valley. It's also a jumping-off point for paragliding, rafting and mountaineering in the Pir Panjal mountains, home to 4,000m-high Rohtang Pass. To reach Manali we took the tricky ghat from Chandigarh .It was not day and It was night so we could not see anything .The driver was one brave guy .I think he had a lot of experience on these types of roads .The fear of landslides was there but he assured us to not worry and relax.
It was cloudy ,it was dangerous .
The rains were lashing and the driver was driving as if he was in a race .We halted to take a breather and have some tea.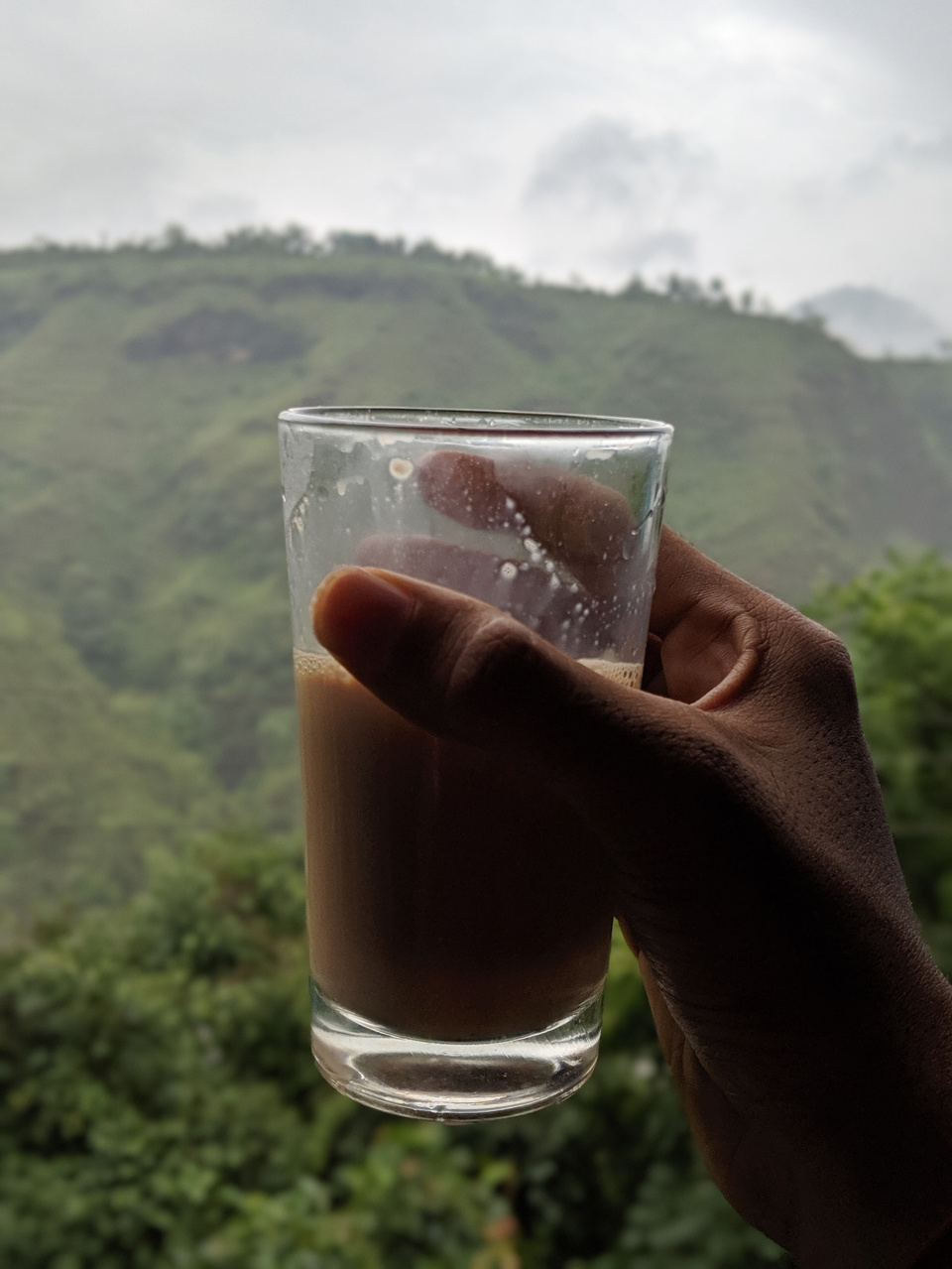 Tea with the mountain backdrop
The tea refreshed us but the driver said Manali was still 4 hours away .We again went back to the cab and slept watching the rain pour down .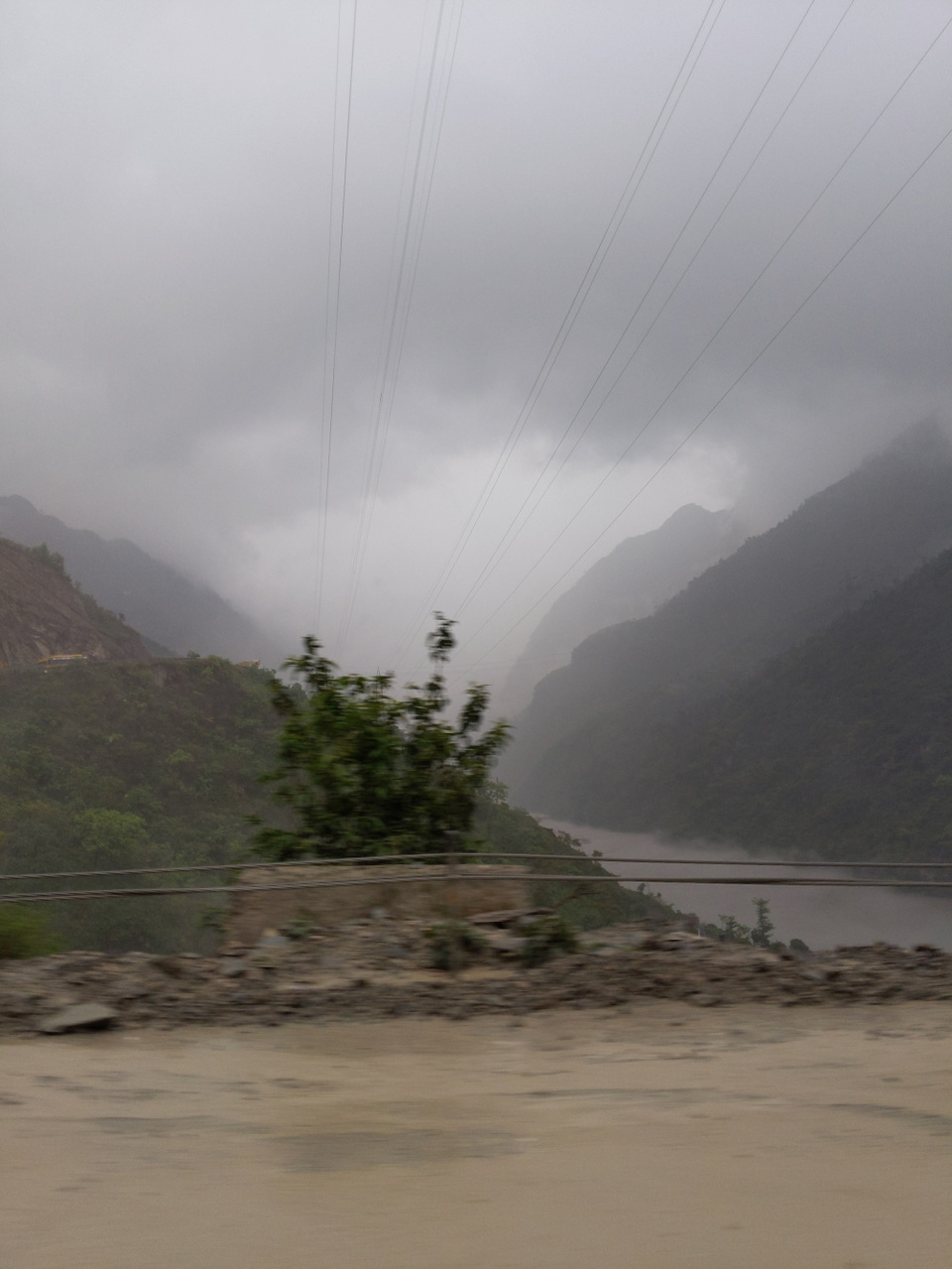 The roads were decaying ,the rocks were crumbling and my heart was pumping in fear and anxiety.
This was my first time in himachal and I was amazed to see the gorgeous mountains ,the enormous rivers and the fresh air which had an amazing vibe altogether.Also came across this beautiful dam which was gigantic and a bonus to the eyes .
The dam was called Pandoh and it appeared to majestic with the water level rising constantly because of the heavy rains.
After an Adventurous drive through the ghats and towns like Mandi ,it was time for the beautiful town of Kullu .
Some interesting facts about Kullu .
Kullu or Kulu is the capital town of the Kullu district in the Indian state of Himachal Pradesh. It is located on the banks of the Beas River in the Kullu Valley about 10 kilometres (6.2 mi) north of the airport at Bhuntar. Kullu valley is sandwiched between the Pir Panjal, Lower Himalayan and Great Himalayan RangesKullu valley is sandwiched between the Pir Panjal, Lower Himalayan and Great Himalayan Ranges The name Kullu derives from the word "Kulant Peeth", meaning "end of the habitable world". As per legends, during the Great Flood, Manu visited this valley, but was unable to cross the Rohtang pass. He named the last settlement he found as Kulant Peeth, and chose to settle and meditate in what has now become the town of Manali (Manu's Place). The name further devolved into "Kulut", as the kingdom was known for a long time; before finally being known by the current name of Kullu or Kulu.
I visited a factory outlet of sweaters,gloves and caps .The cost was less and the quality was immense .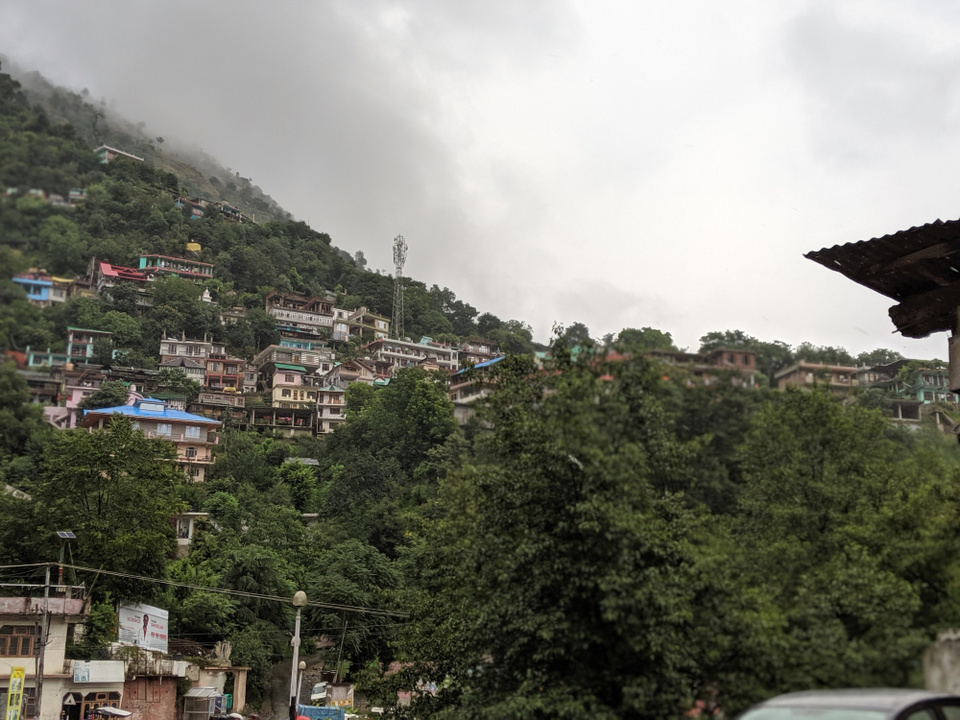 Kullu
After reaching Kullu it took us 45 mins to reach Manali .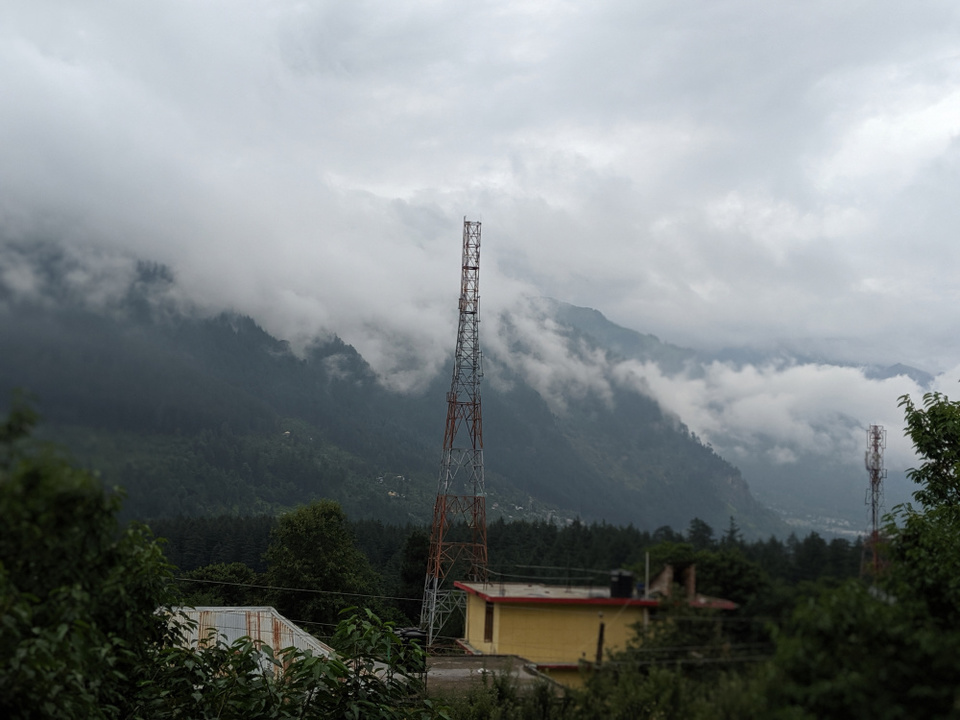 Yes our Destination had arrived and excited levels were high .A sleepless night would not bring it down by any means .It was time to get ready for one of the most amazing trip of my life .
In Manali I stayed at Zostel .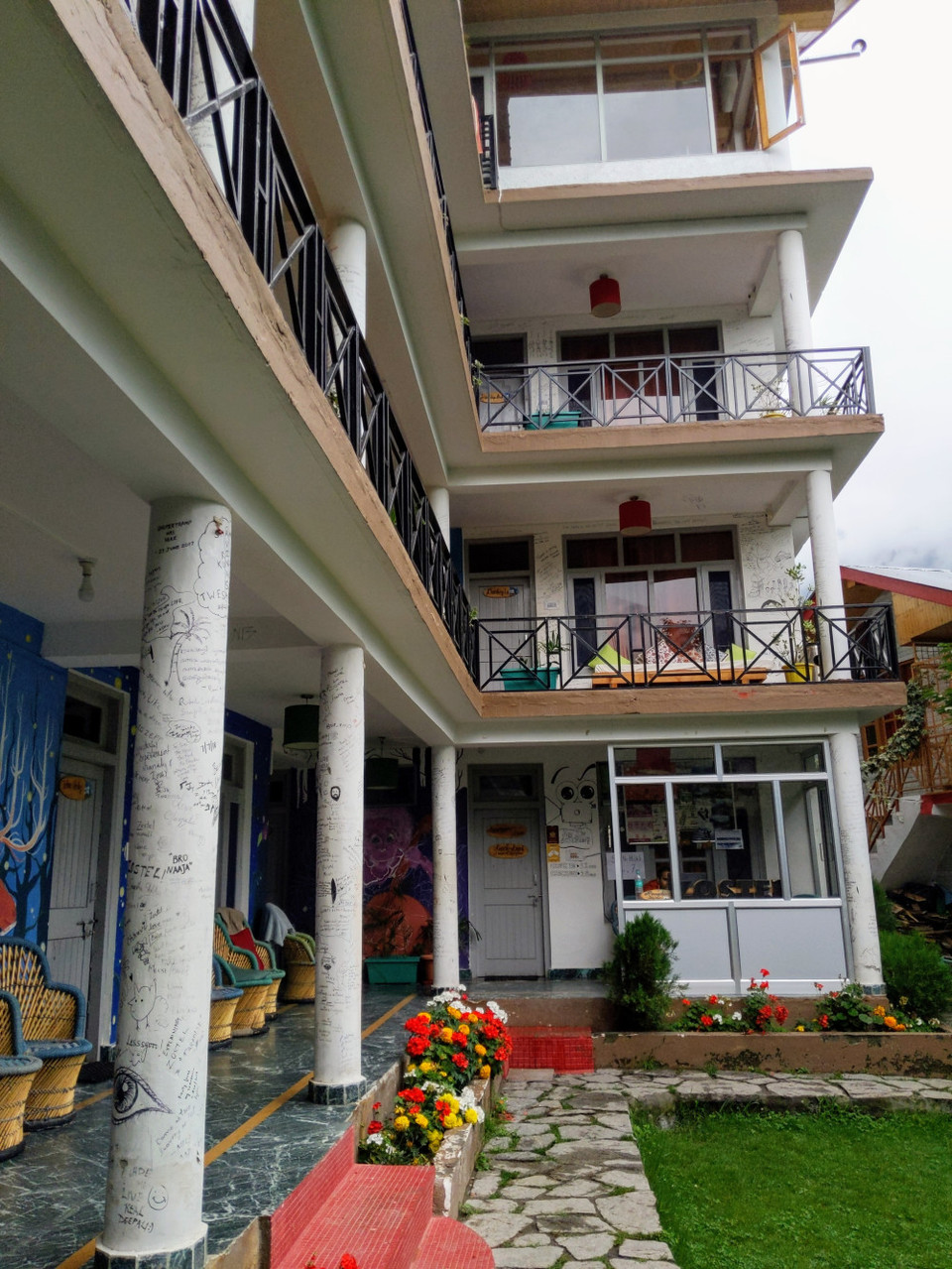 Zostel are hostels for travellers all over the world .The facilities here are top notch and the rooms and service is excellent .You can make new friends here ,enjoy the view and relax in your bed .
The Zostel in Manali is a challenge to reach ,it shows 3 mins from Mall road but in reality it is way way more than that .Auto Drivers charge you 200 bucks only till Drifters cafe and from there you have to walk.Dont carry trolley bags if you are planning to stay in Zostel.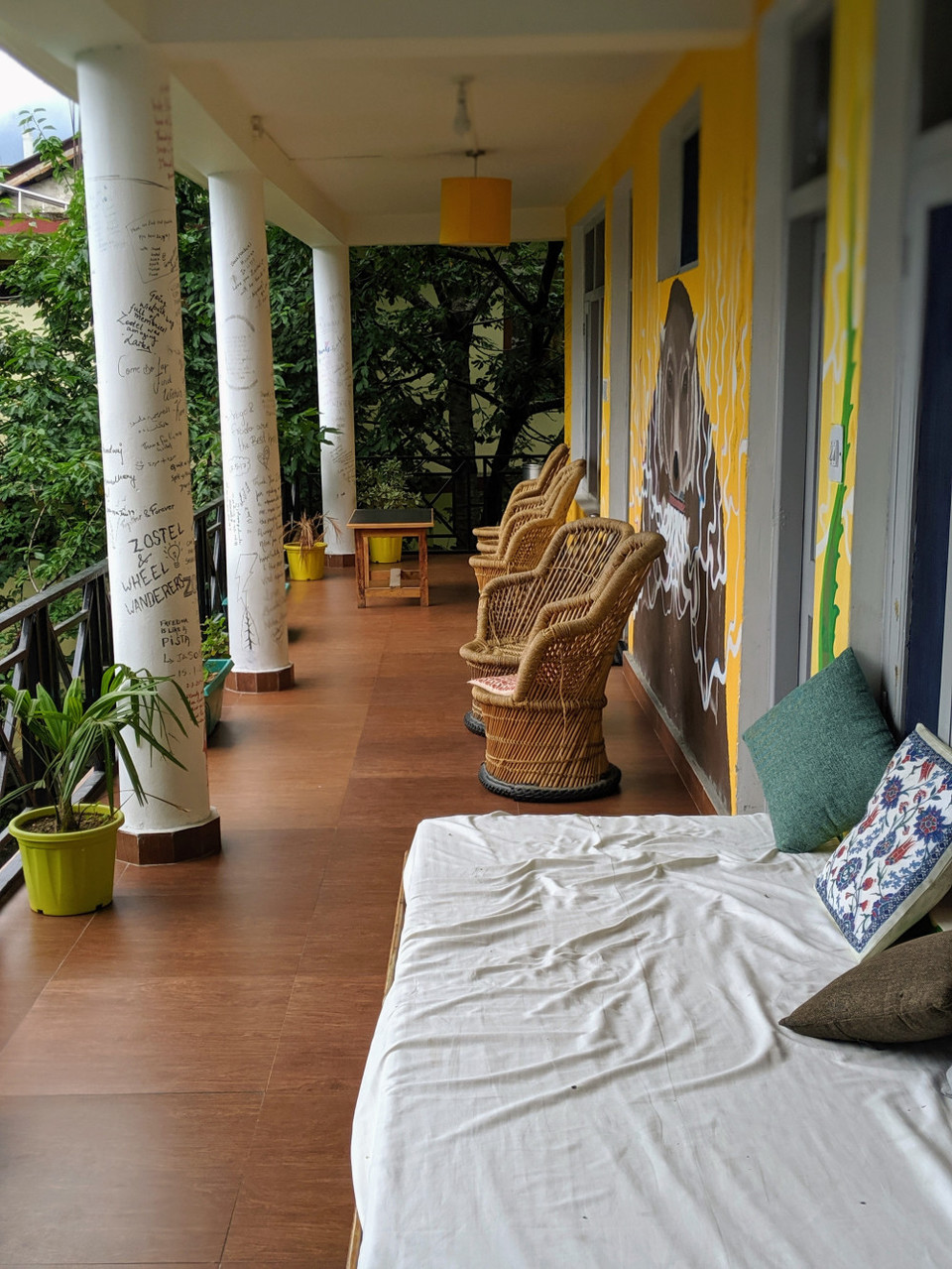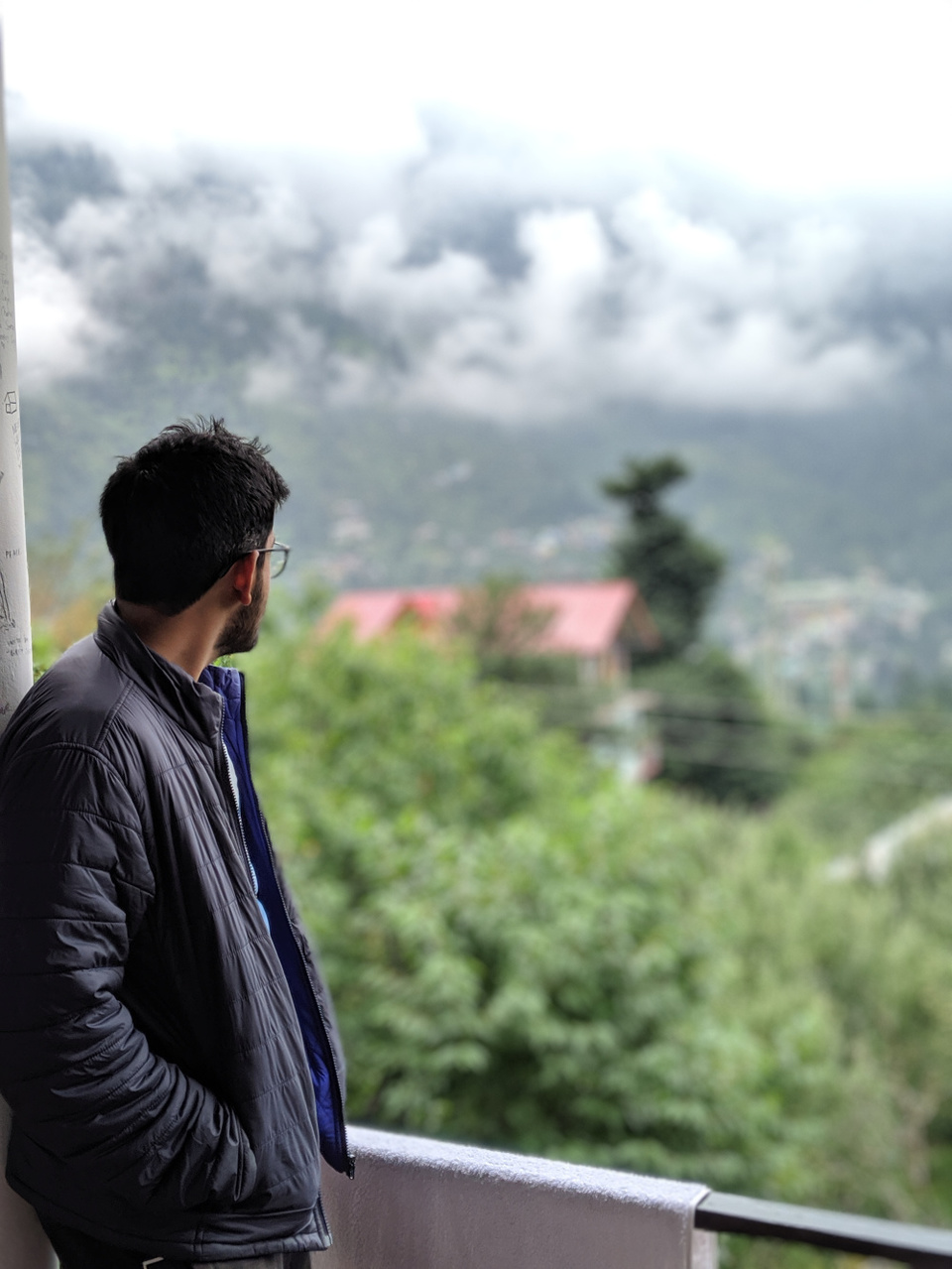 The food in the restaurant of Zostel is excellent , I would recommend travellers to stay here if you are planning to travel solo.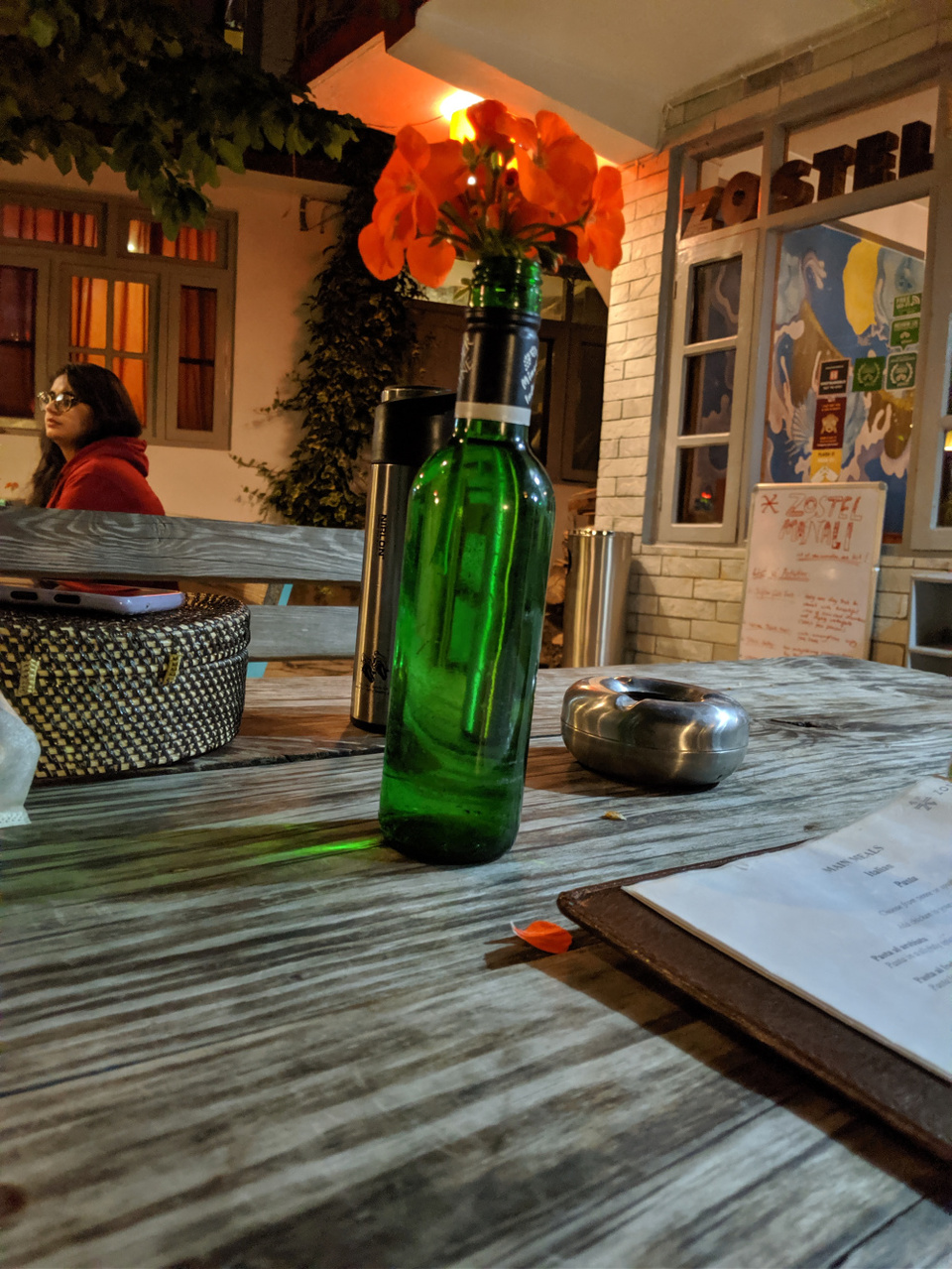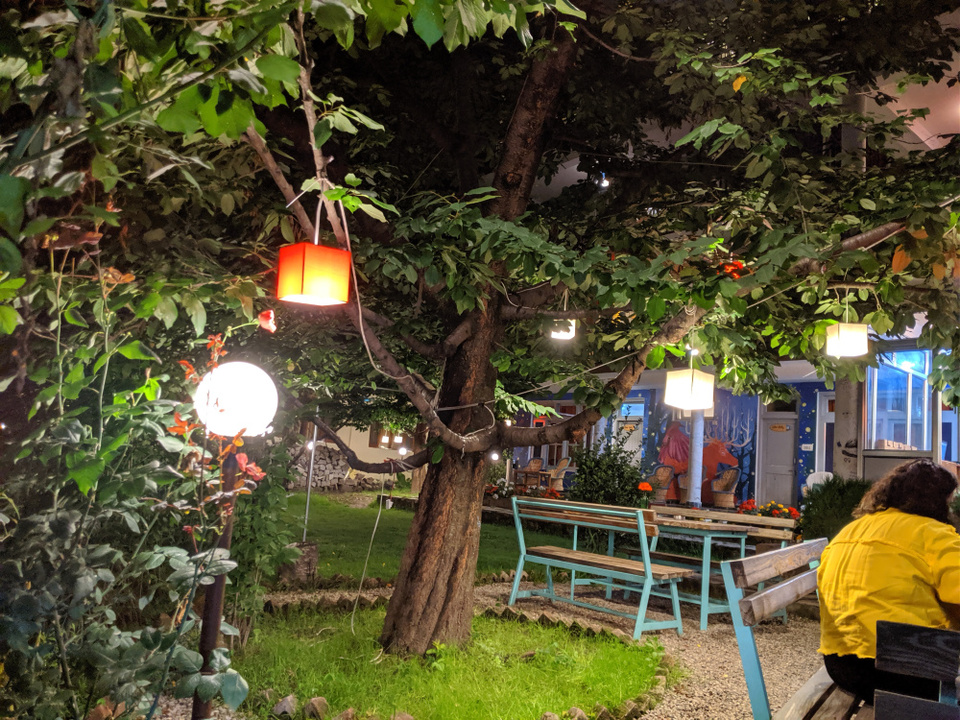 To know how I started my trip to the most beautiful place on earth stay tuned till the next blog is out .