Enjoy a Michelin-starred dining experience
From the banks of Victoria Harbour, Four Seasons Hotel Hong Kong has been cooking up a buffet of fun virtual experiences. Every Friday evening, the hotel's sommelier, beverage ambassador, and wellness masters alongside its all-star culinary team – who collectively boast eight Michelin stars – presents 'FSHK Master of Craft'.
The engaging live-stream series of tutorials on Instagram is designed to guide you through a journey of fun learning and self-development with recipes, tips and insights from the hotel's top talents. As part of the series, sessions on Cantonese cuisine from none other than Executive Chef Chan Yan Tak of Lung King Heen (the world's first Chinese restaurant to earn three Michelin stars) are also included. Hou sik (delicious)!
Feel the incandescent urban energy
If you've ever cruised down Nathan Road after dark, you will undoubtedly be familiar with Hong Kong's incandescent inventory of bold, bright neon signs. That electric collection of urban artwork – and the stories behind them – is exactly what "NEONSIGNS.HK" has set out to immortalise.
An interactive online exhibition curated by M+, Hong Kong's museum for visual culture, the highly visual collection dives deep into the history and craftsmanship behind Hong Kong's glowing neon signs through the eyes of documentarians, residents, writers, artists and the creators themselves.
There's also a handy interactive map where you can explore the city's most notable signage alongside specially commissioned modern artwork.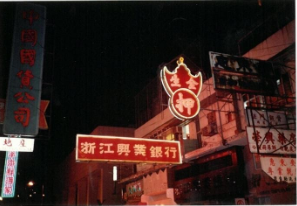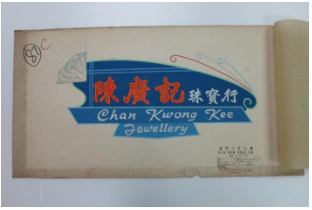 Press play to enter virtual worlds
The city's disarming character – ultra-dense towers, busy wet markets, British history and Chinese mythology – lends itself to virtual adventures. And it seems game designers around the world agree. In fact, there are more than 180 games set in the city including Cage, The Hong Kong Massacre, Xon Kon, and Kung Fu Rider, according to popular blog Hong Kong in Video Games.
Better yet, each game offers a different take on the city – navigate an incredibly accurate 3D depiction of Kowloon Walled City (a former Chinese garrison turned massive, lawless settlement) in Cage (demo is free-to-play) or whiz down the side of The Peak mountain to escape from local gangs in Kung Fu Rider. These immersive games offer an adrenaline-pumping way to get your Hong Kong fix without leaving home.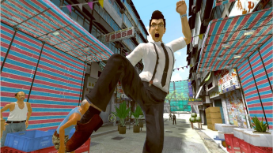 Tune in to Hong Kong nightlife
Free nightly happy hours, complimentary minibars, hyper-speed Wi-Fi, fantastic design... Ovolo Hotels have everything you need for a cool and convenient stay. And now they're taking the positive vibes global with Radio Ovolo, where you can tune in to all the best '80s jams while working remotely or perfecting your sourdough recipe.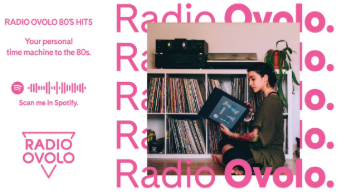 Take a wild on the wild side
Even just a few minutes in nature every day can work wonders for your physical and mental health, especially in uncertain times like these. That's why Shinrin Yoku Hong Kong (based on the Japanese term, shinrin-yoku, a form of nature therapy) has introduced virtual forest therapy, forest bathing and nature walks – some of which are currently free for healthcare, medical and clinical staff to join.
Taking participants on a journey from the dramatic bays of Sai Kung to leafy trails of The Peak, these virtual forest bathing sessions should help to hold you over until you can visit again in person. And by joining Shinrin Yoku Hong Kong's guided sessions, you'll not only boost your mood but also rediscover some of your favourite corners of the territory in the process.
Ngong Ping 360, one of the must-see tourist attractions of Hong Kong, and now it's offering a virtual tour showcasing The Big Buddha, Wisdom Path, Ngong Ping Village, etc. a chance to sit at home and enjoy the scenic beauty without any discomfort.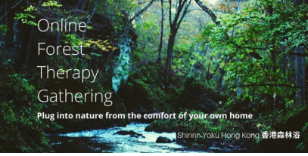 Try your hand at Tai Chi
For more wellness inspiration, look no further than the Mandarin Oriental, Hong Kong hotel. Within this historic hotel, which debuted near the city's waterfront in 1963, Fitness Supervisor Jimmy Wong has been sharing workout videos, including one inspired by Tai Chi. The ancient Chinese martial art is best known for its gentle, flowing postures which help to improve your mobility, balance, strength and focus. Stay tuned to the hotel's Facebook page for more videos on how to stay fit at home.