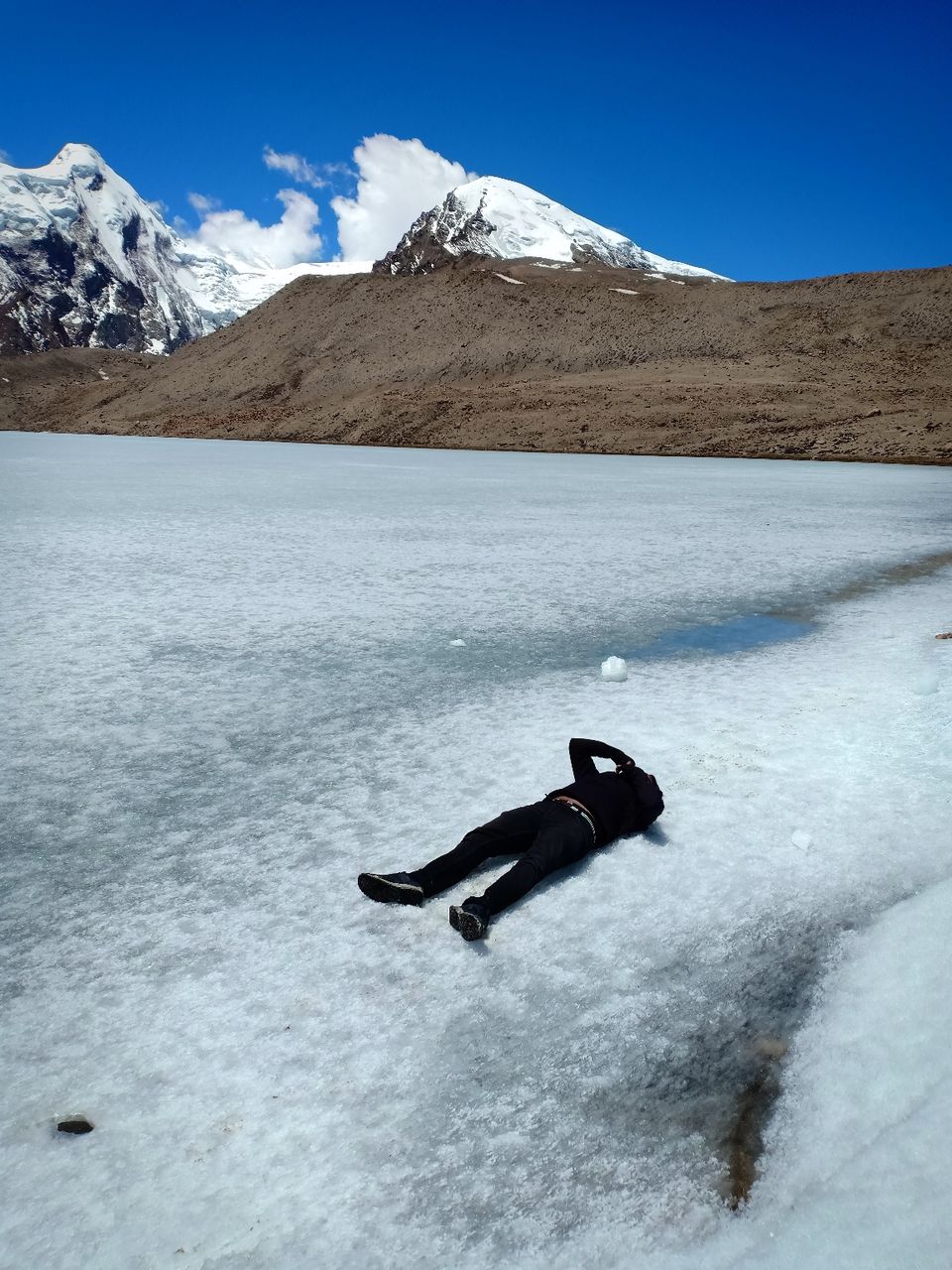 Flight from Delhi to Bagdodra. 4000₹(I paid 3.5 k with go cash offers)
Bagdodra airport to siliguri taxi stand by auto 150₹ shared by 4 of us.
Siliguri to Gangtok ₹ 300(+/- 50) per head shared taxi (not so comfortable)
Cheapest way to reach Gangtok from Delhi.
(4000+150+300=4450)
We reached a hotel which was 2 km from mgroad costed 600 per night shared by 2.
4750₹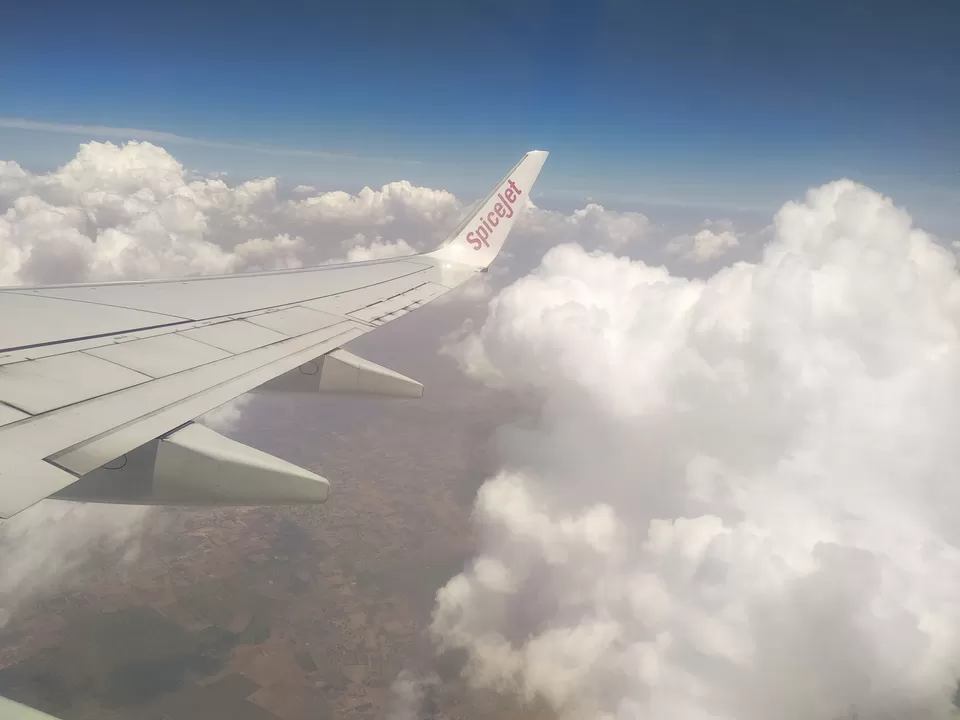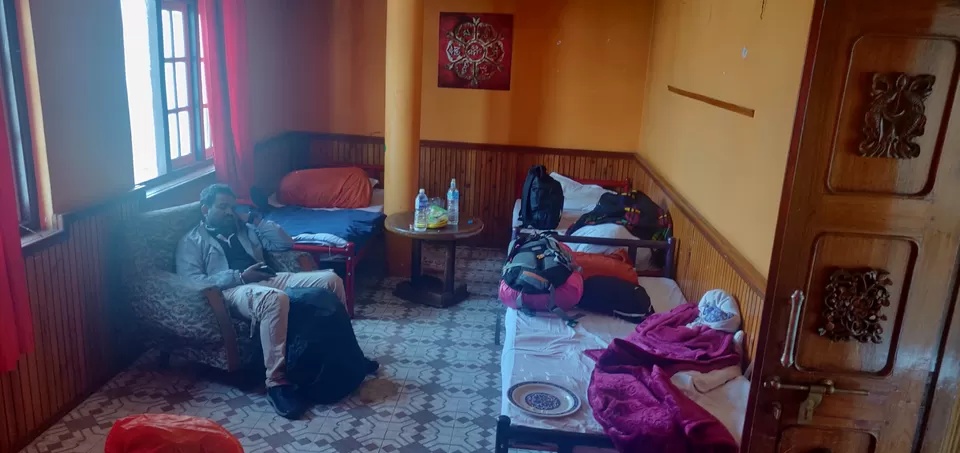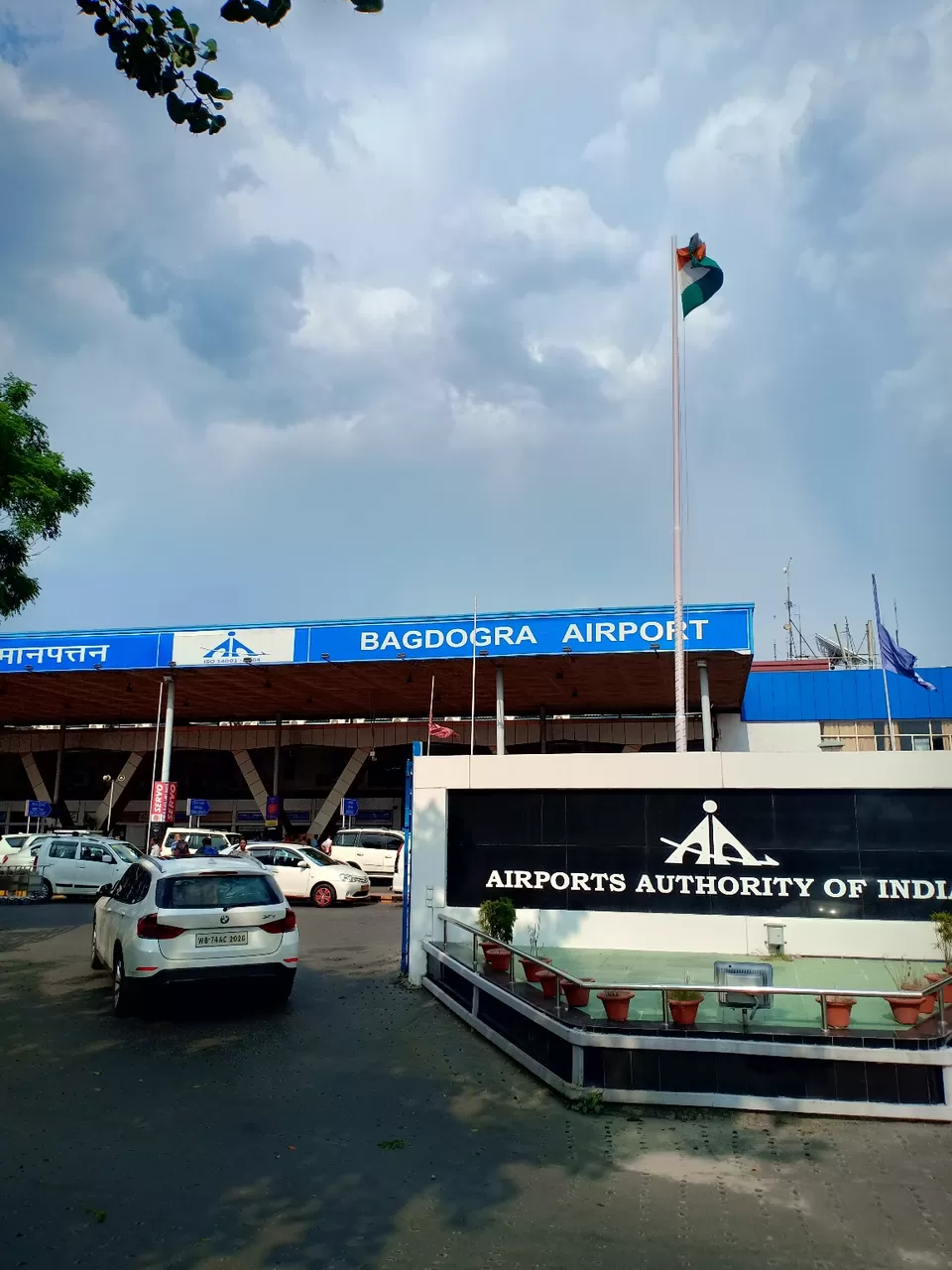 Beautiful morning, took a walk in MG road. Very few eateries are open only Tea circle was worth at that time. Beauty of MG Road is when gandhiji sleeps 😂. Travelling within Gangtok is easy you need to come main roads(hardly 4-5 main roads) to catch taxi costs 10-50 ₹ within city. We had to proceed towards north Sikkim for 3 days. Cheapest option is shared cabs ( 10 in one cab, its like driver+2+4+4). No company makes such accommodation, thanks to mechanics in Gangtok for making it happen. It costs 3500₹(+/-500) for 3 days and 2 night including food+travel+stay. Yes its unbelievable but pretty cheap. Next option is hiring private vehicle, booking hotel and food (easily 10-15k per head).
Journey to lachen: it was tough, tiring and beautiful. 10-14 hours journey in a bumpy road with landslides here and there. Finally reaching room at dawn all u need is food and and a bed.
8250₹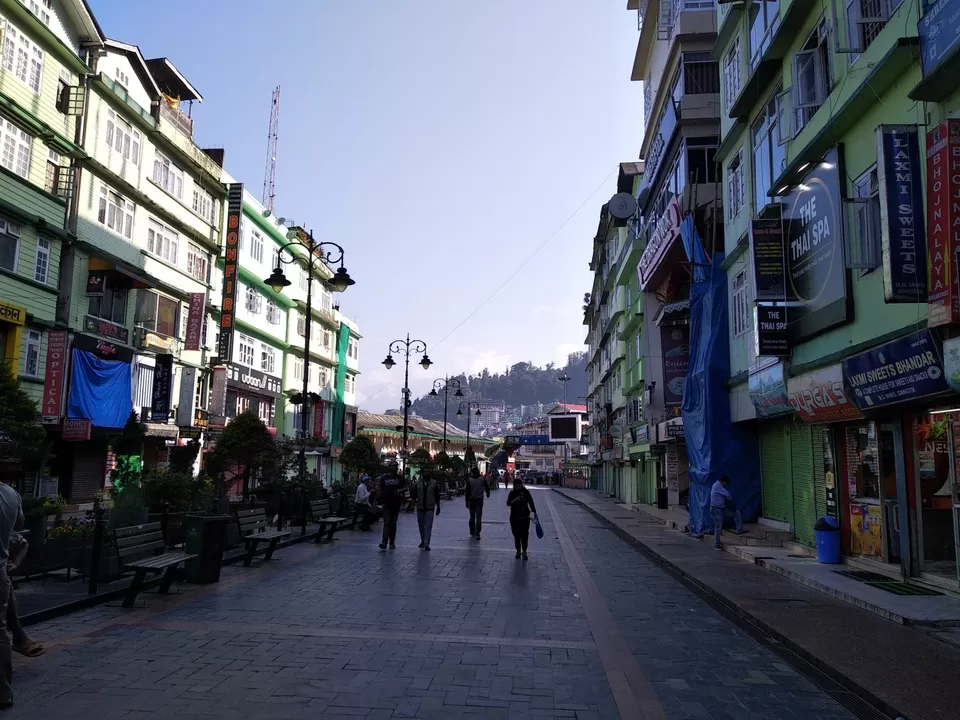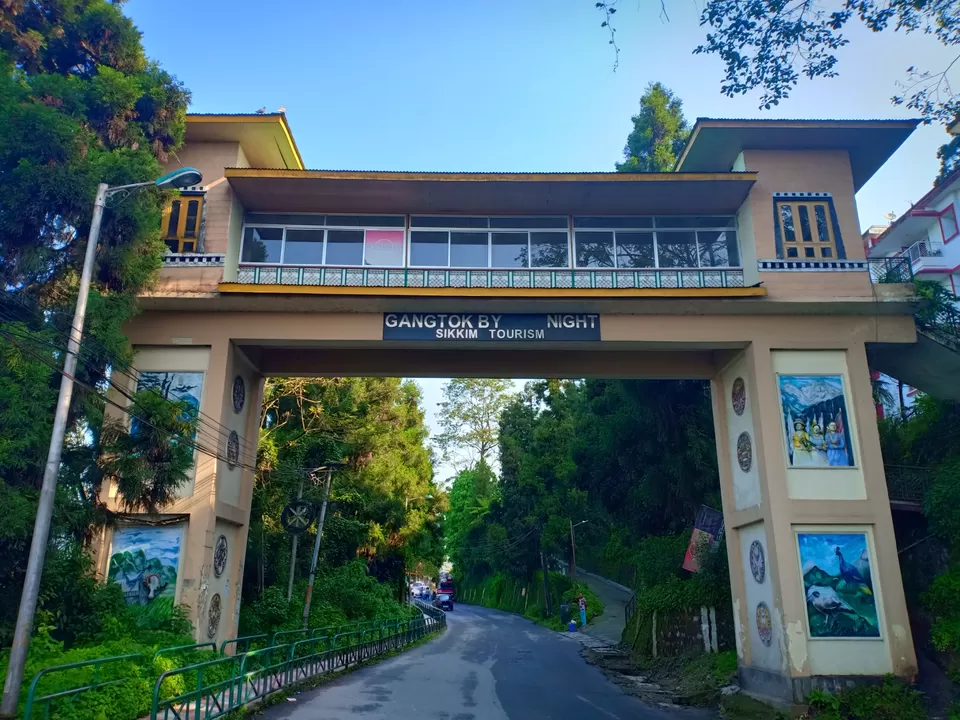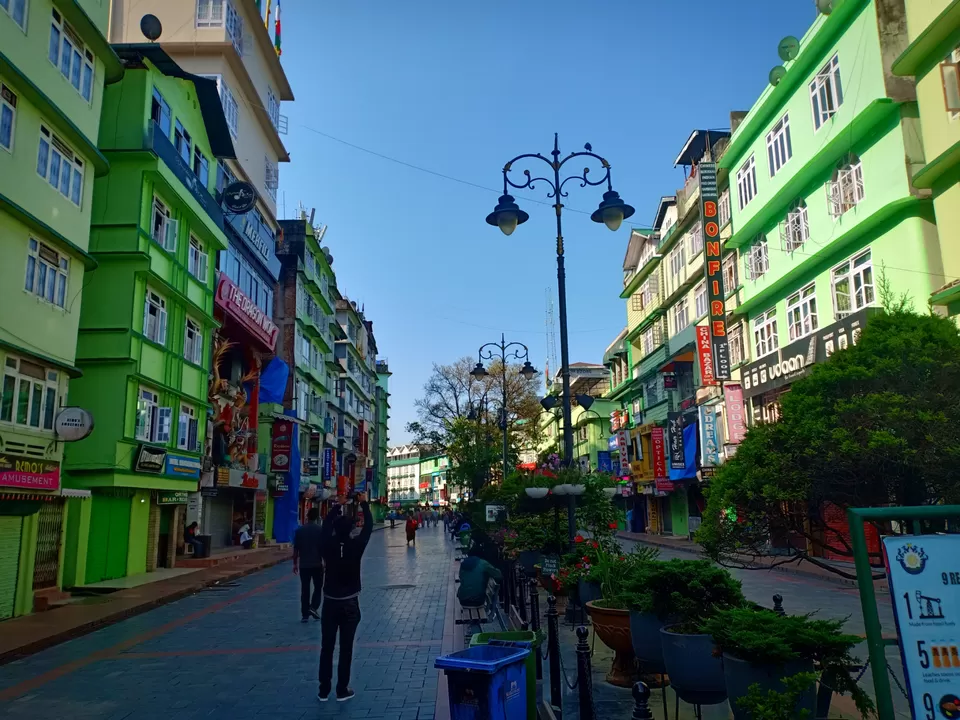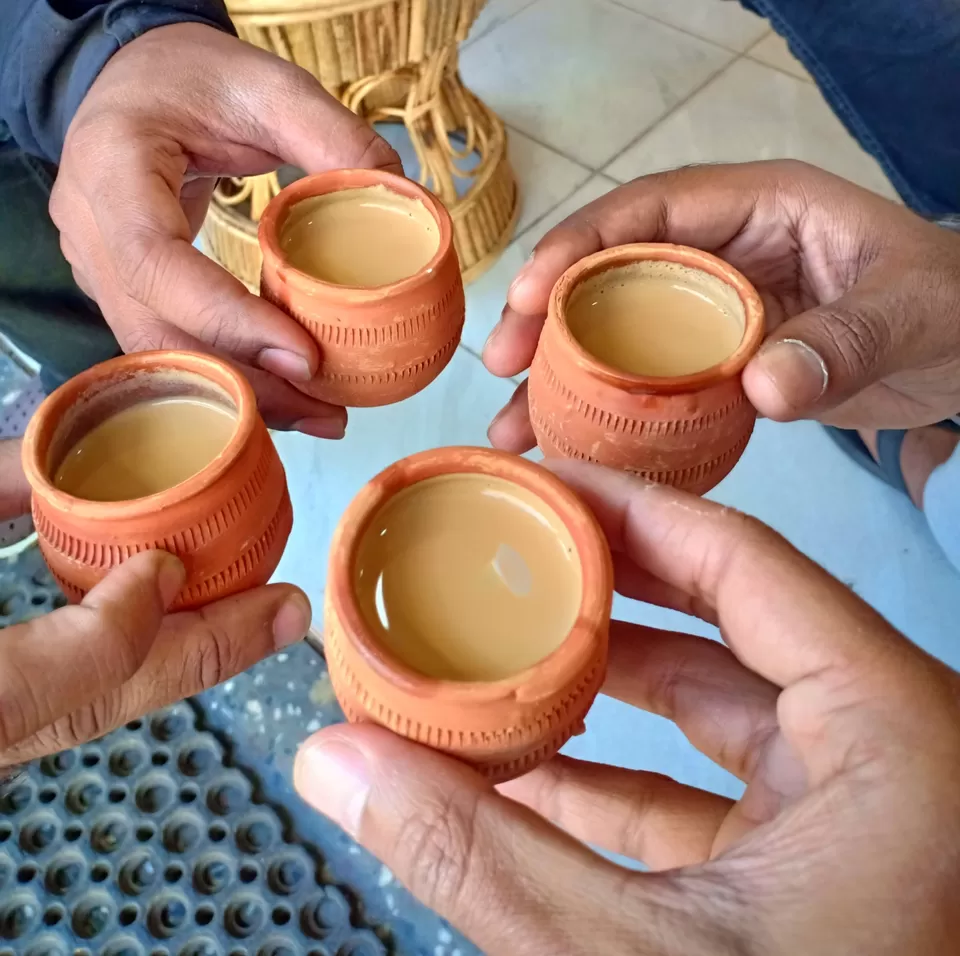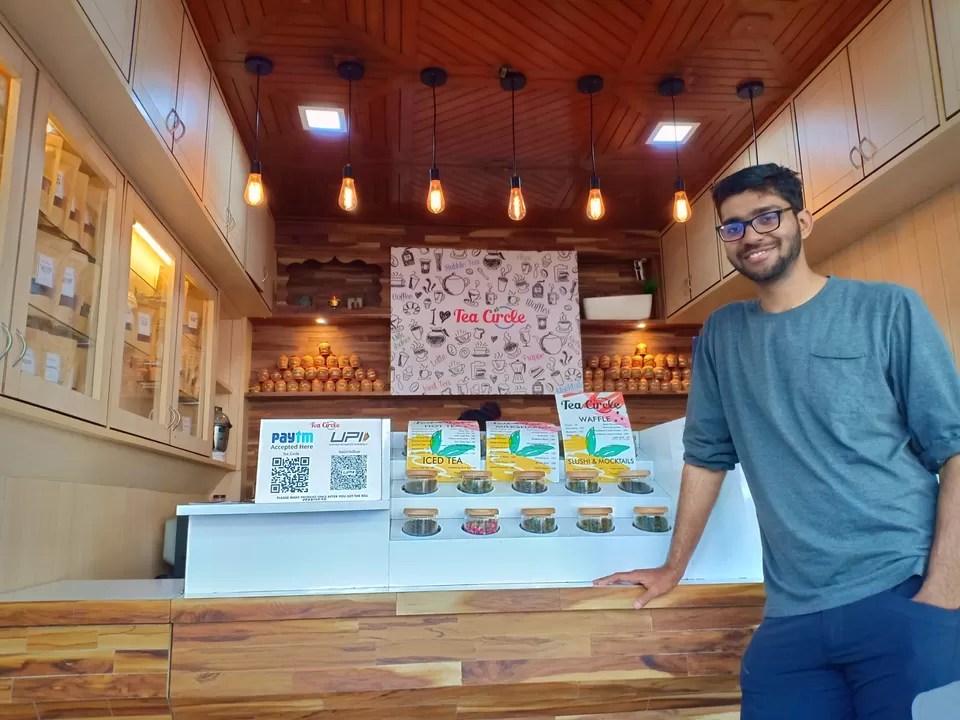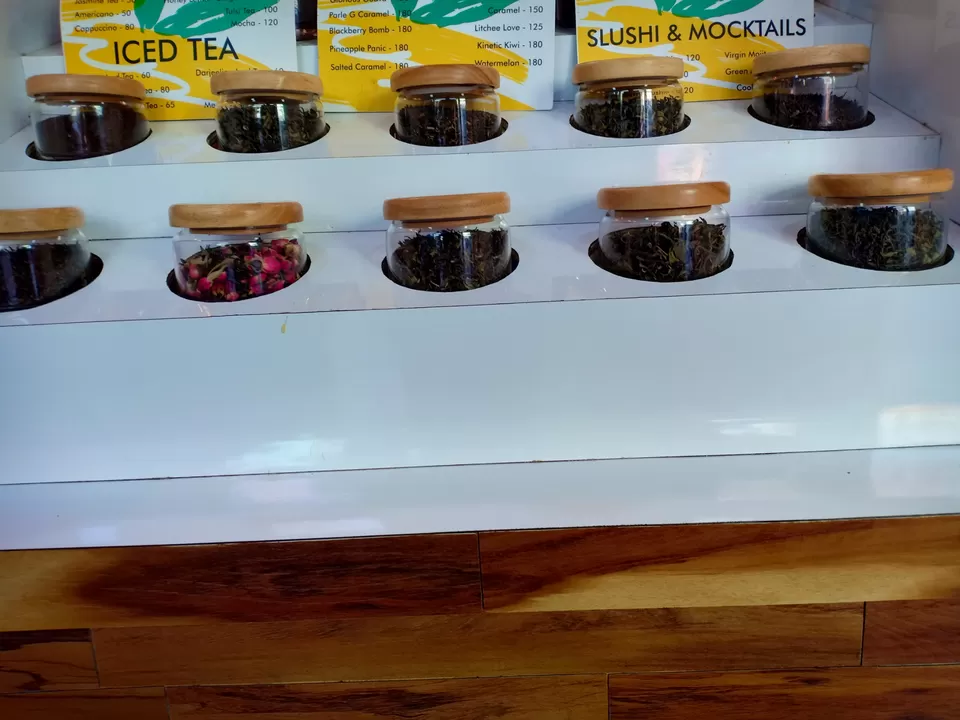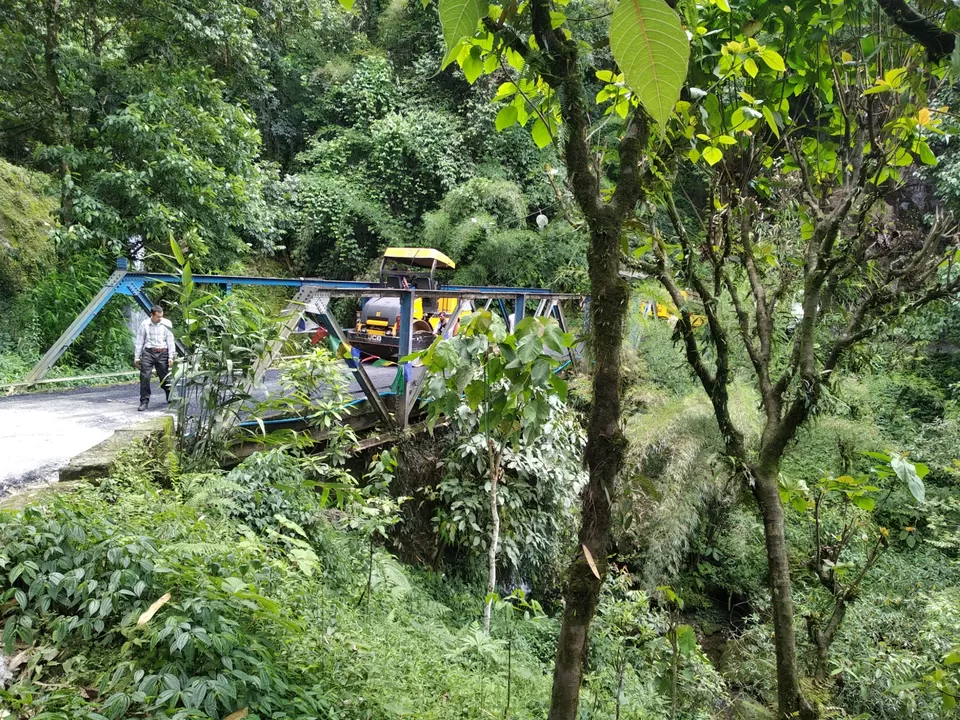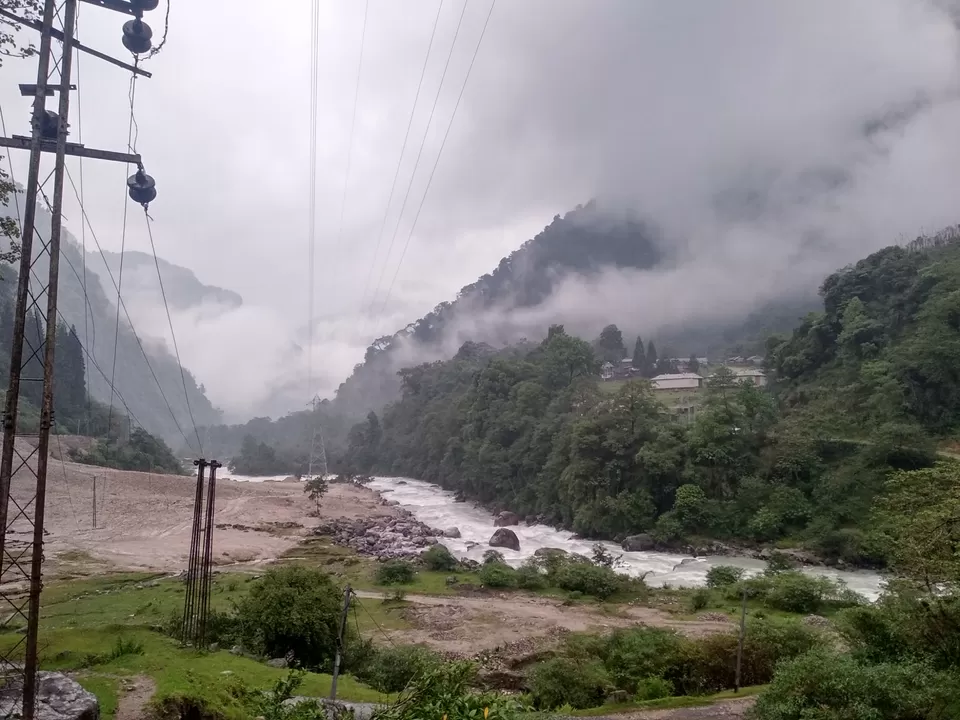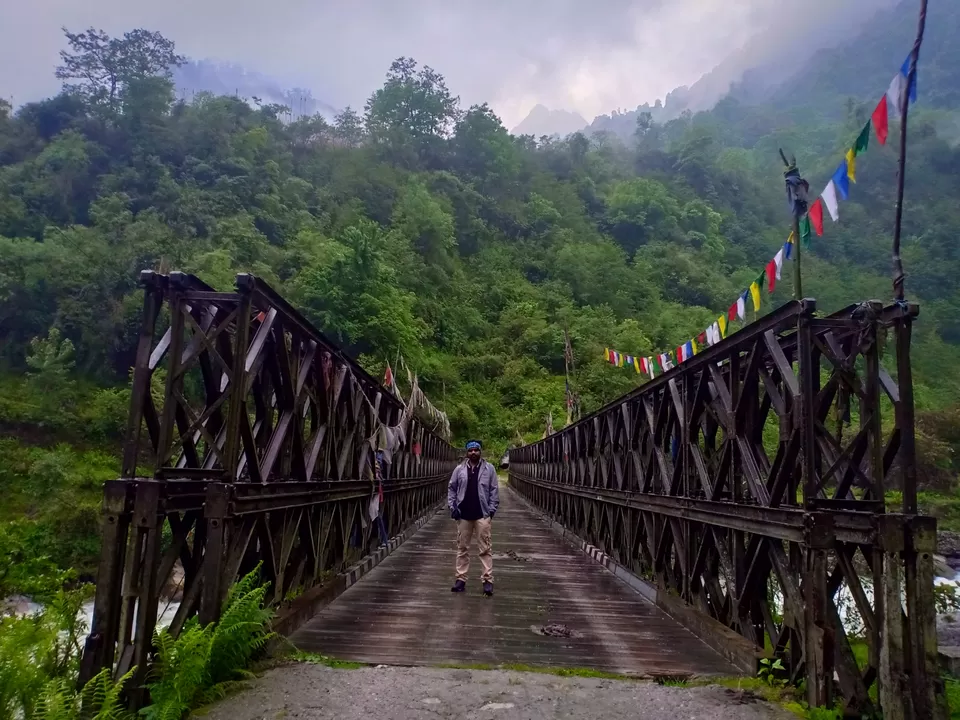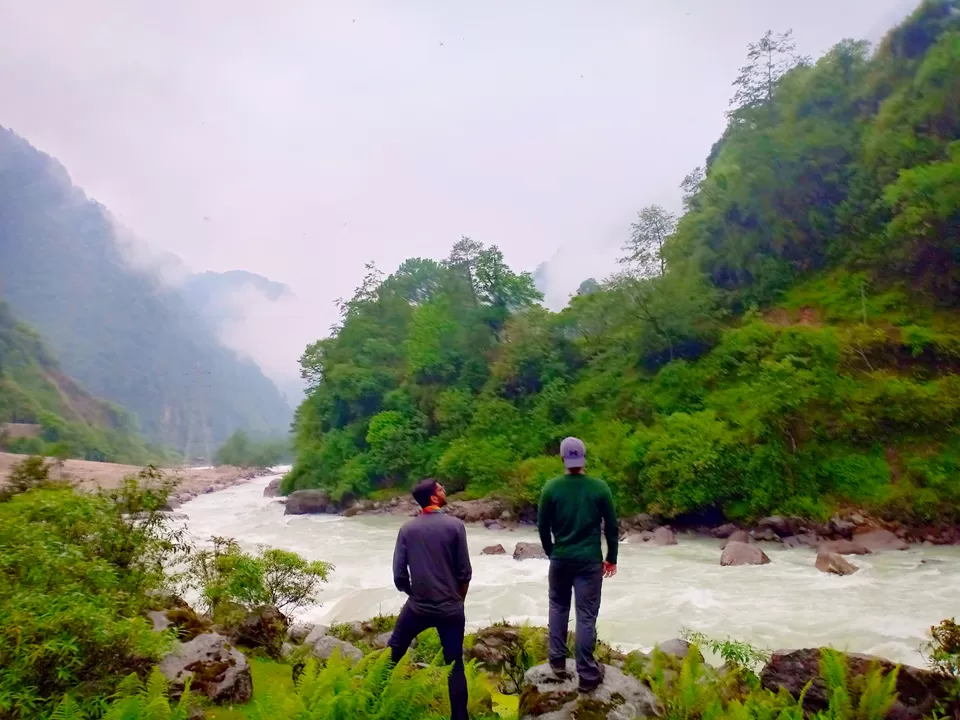 Day 3: Gurudongmor lake, we started at 4am since last entry at check point is 12.30pm. Another taxing journey not by distance. We reached around 10.30, spent 2 hours there (few had problem and had to rush back). It was May and lake was half frozen and other half crsystal clear water. Snow covered mountains in front and cold dry dessert all around. This place was special at 17000ft. You will pass through a cafe managed by Army, if you ever get a chance don't miss their momos.
Returning journey us equally tiring, lunch at lachen and another 4 hours to lachung . Food and sleep is default after another tiring day.
8250₹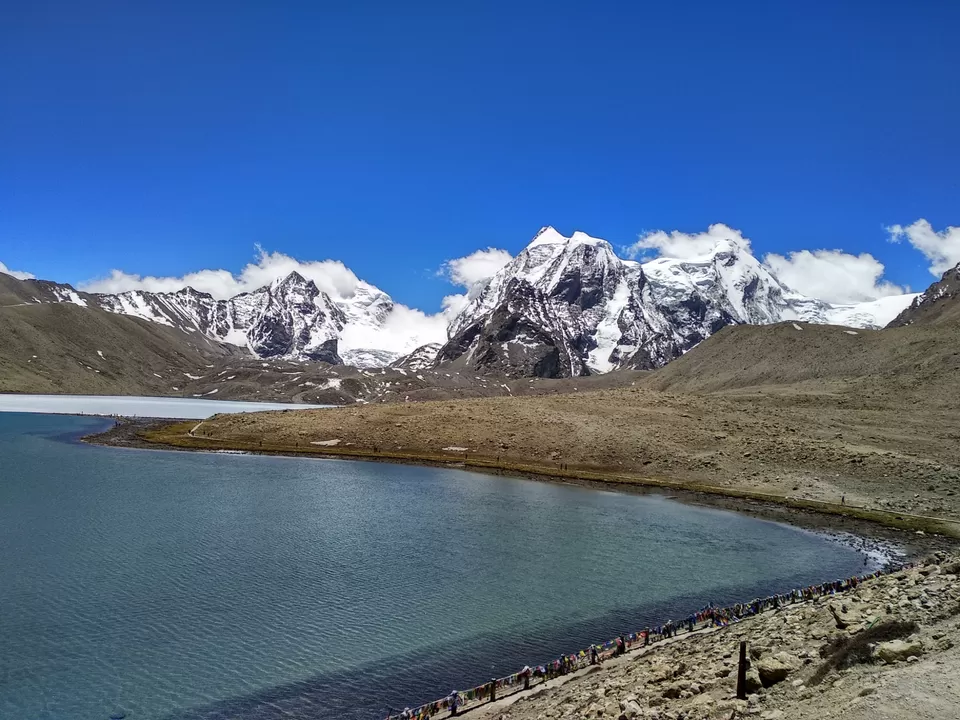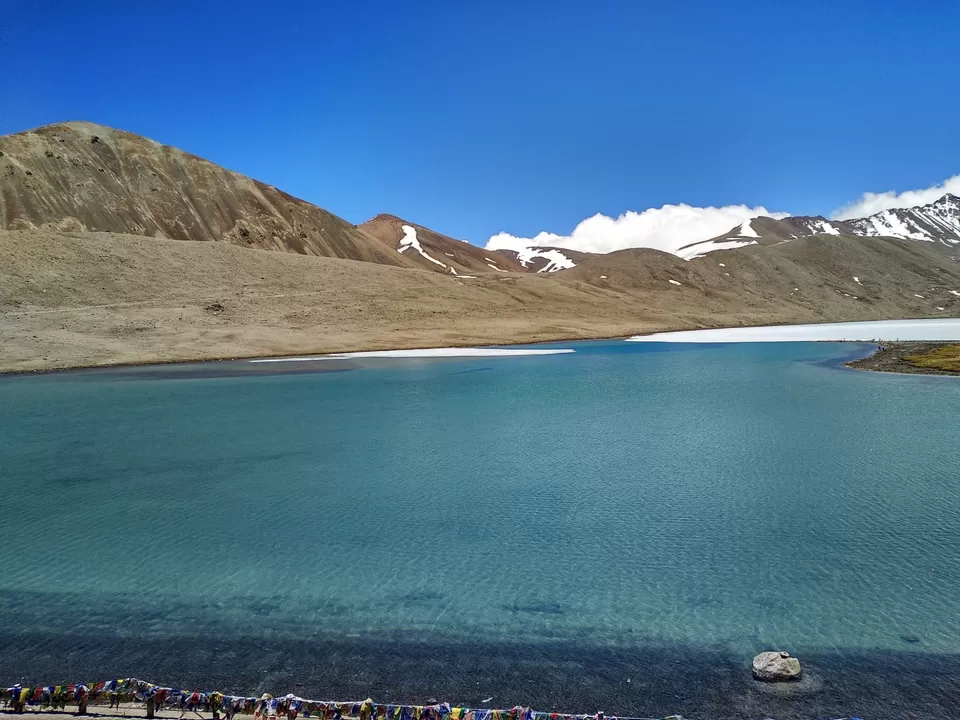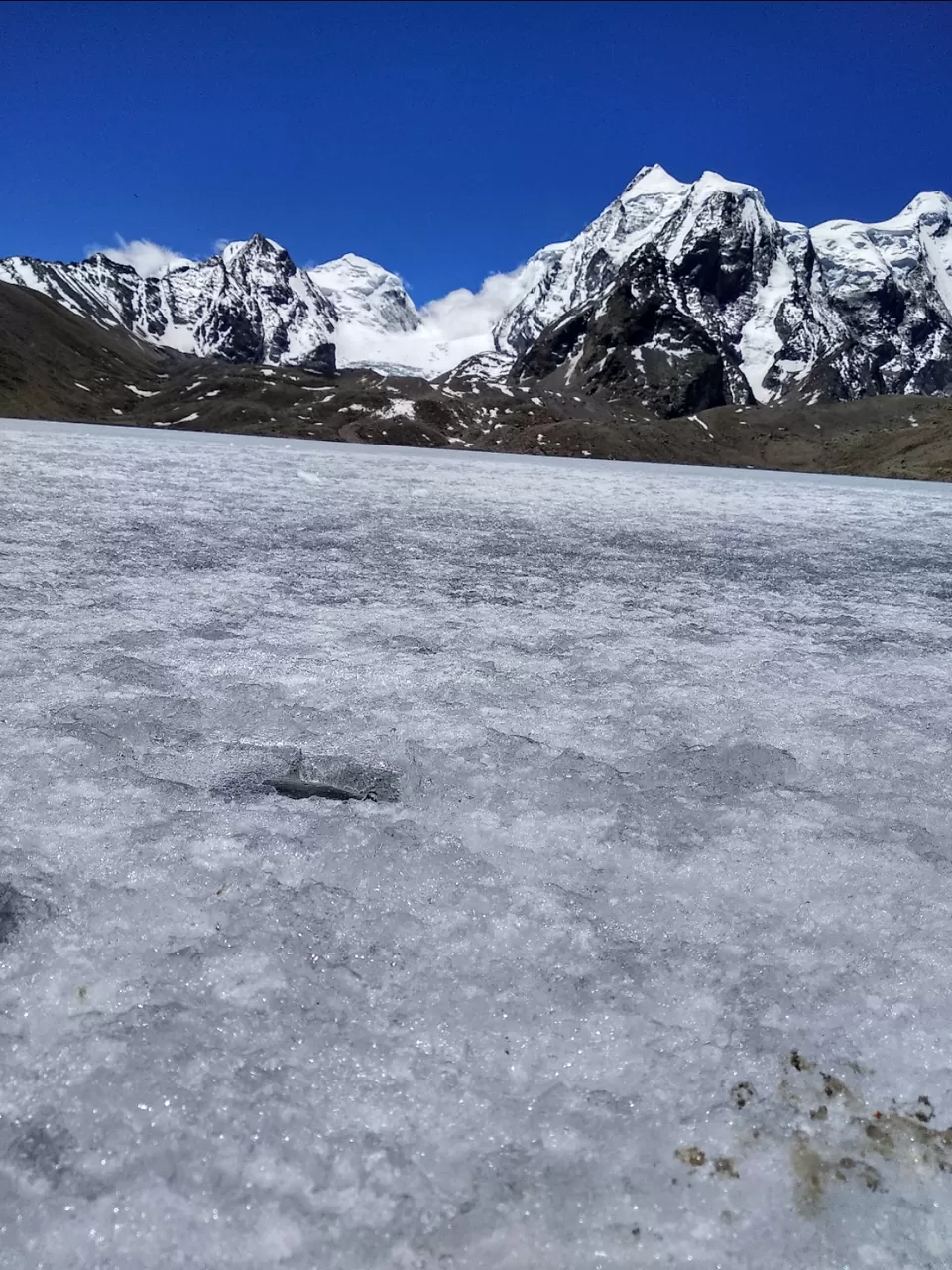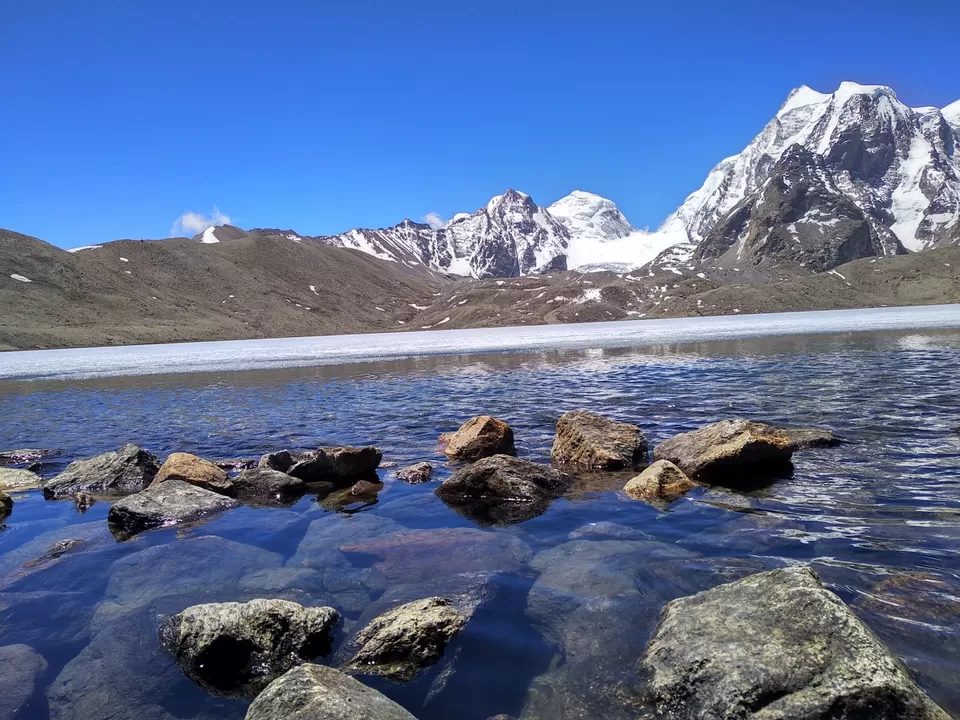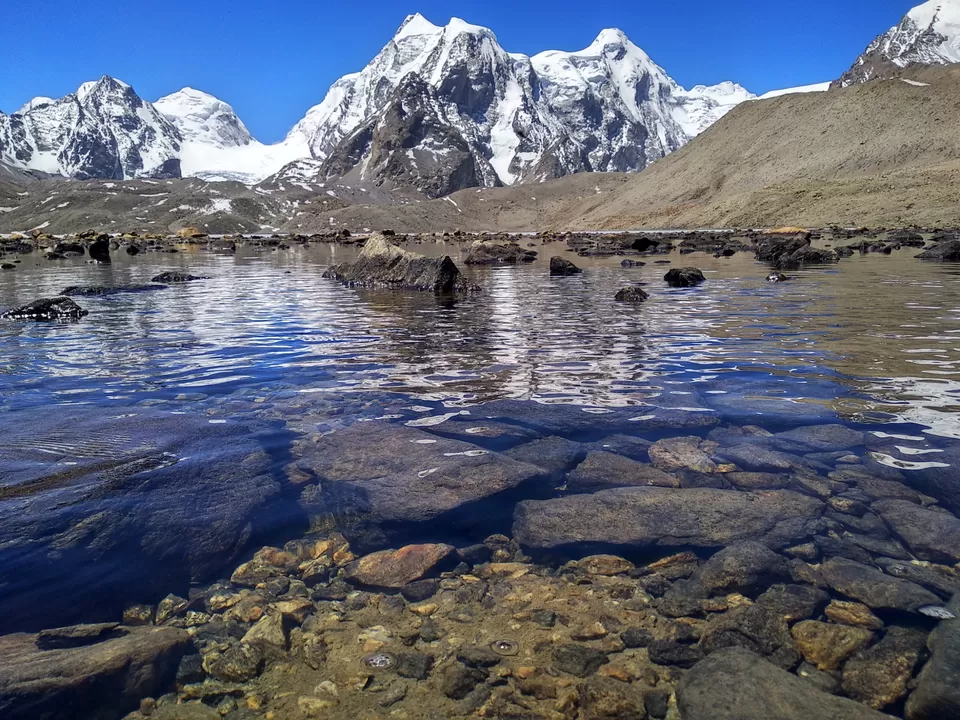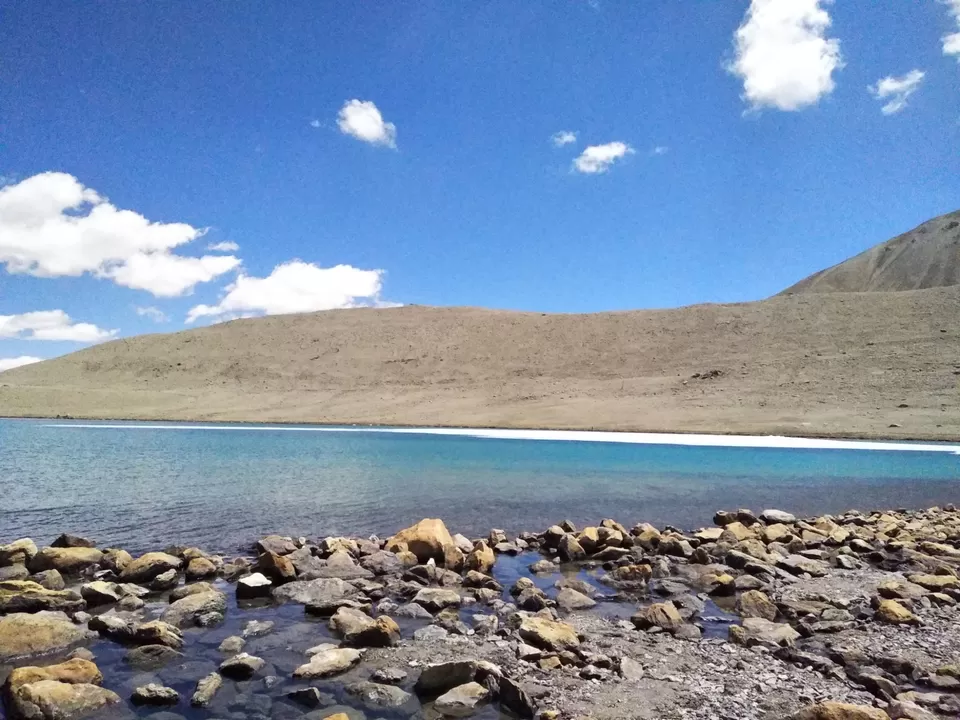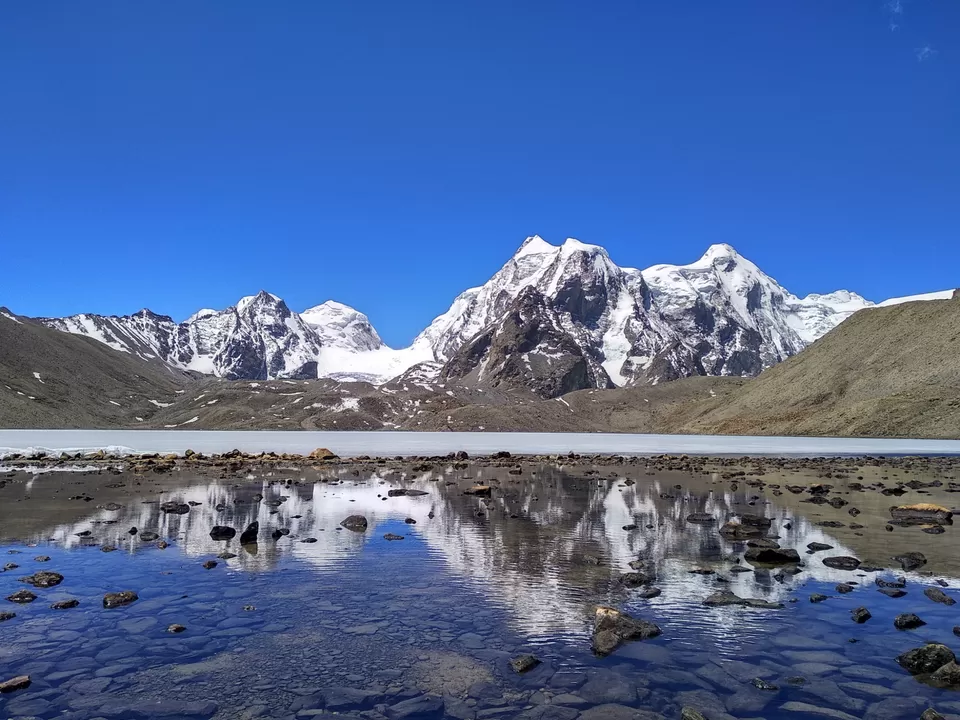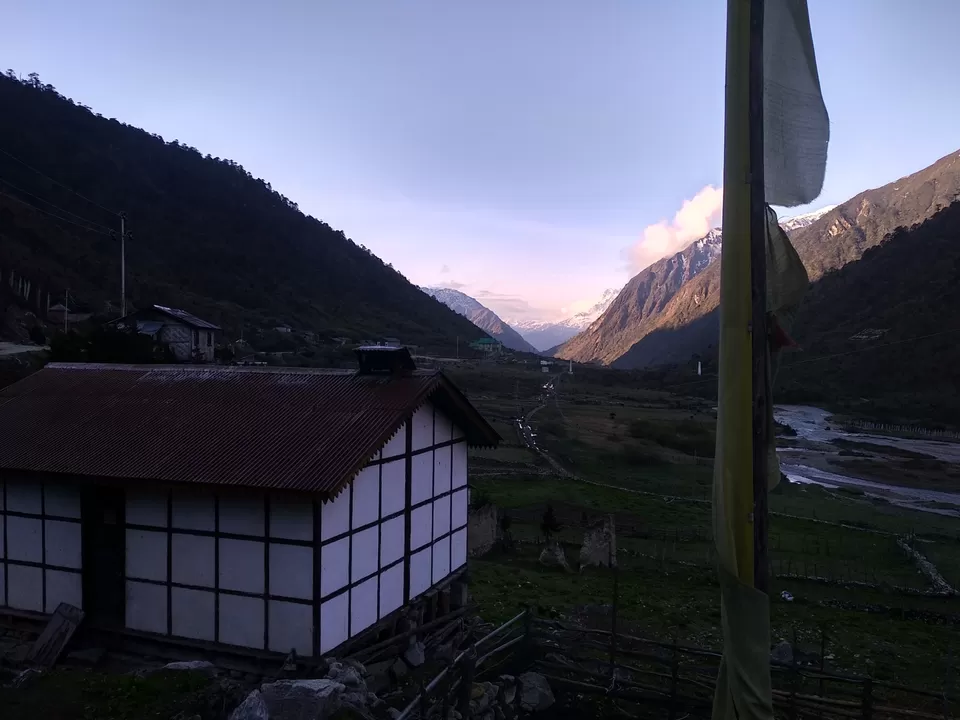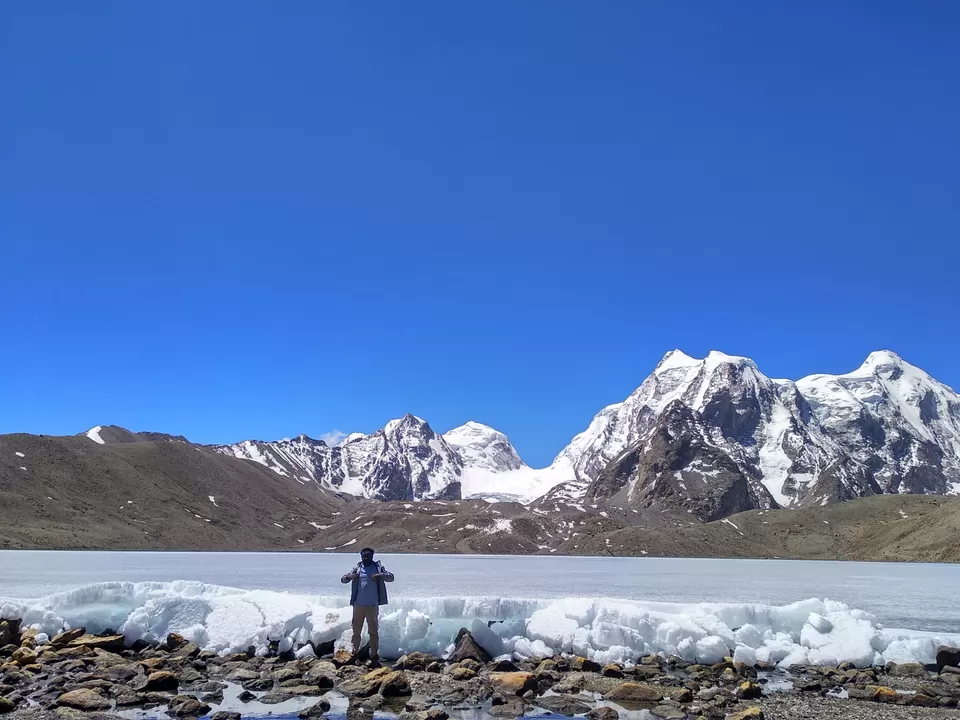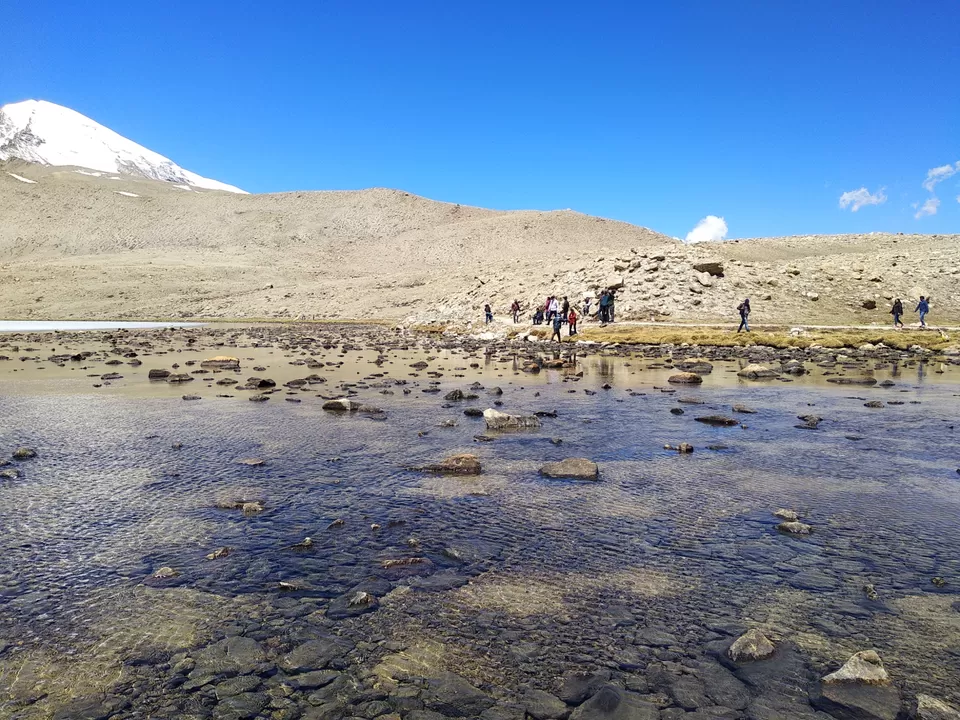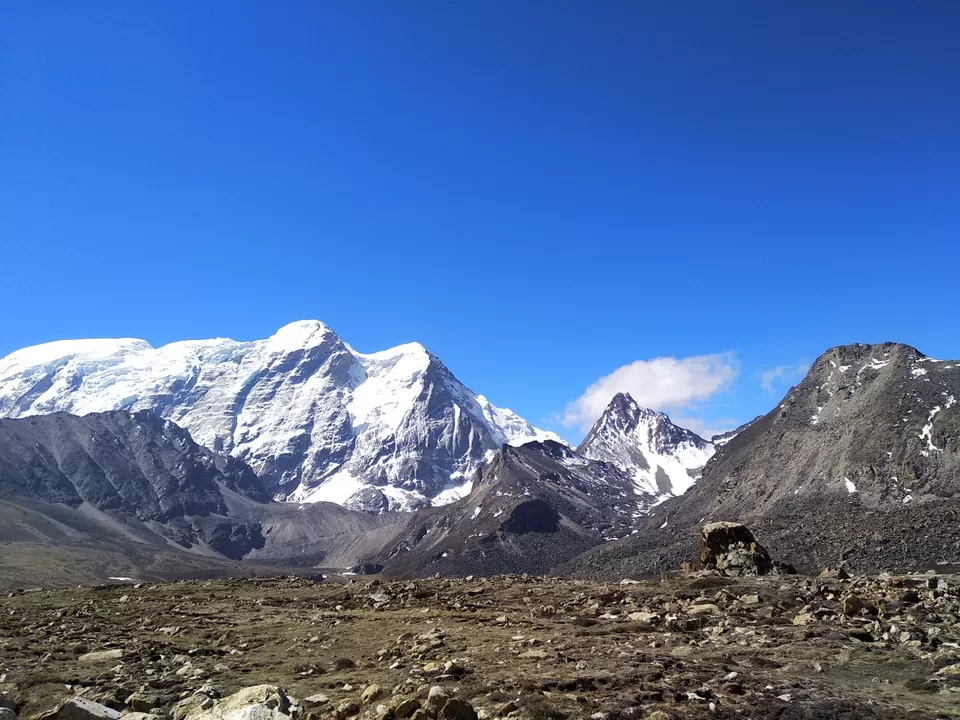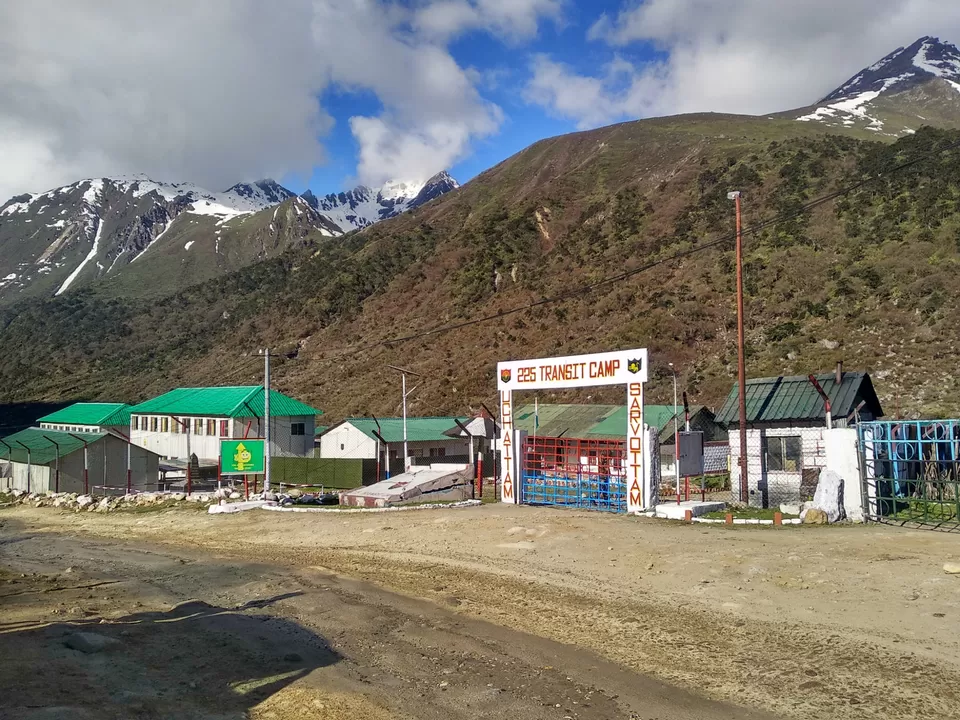 Day 4: Itinerary includes only Yumthang valley, wide valley with hundreds of flowers.
But it doesn't end there, another 1 hour ride will take to Zero point which really worth paying another 300 ₹ per head. Do not miss visiting zeropoint, where you get a view of yumtgang valley from top.
Return journey is much more tiring all the way back to Gangtok. Luckily our next plan was to stay in home stay for 2 days which was 30 km before Gangtok. We reached our home stay at 8 pm
8550₹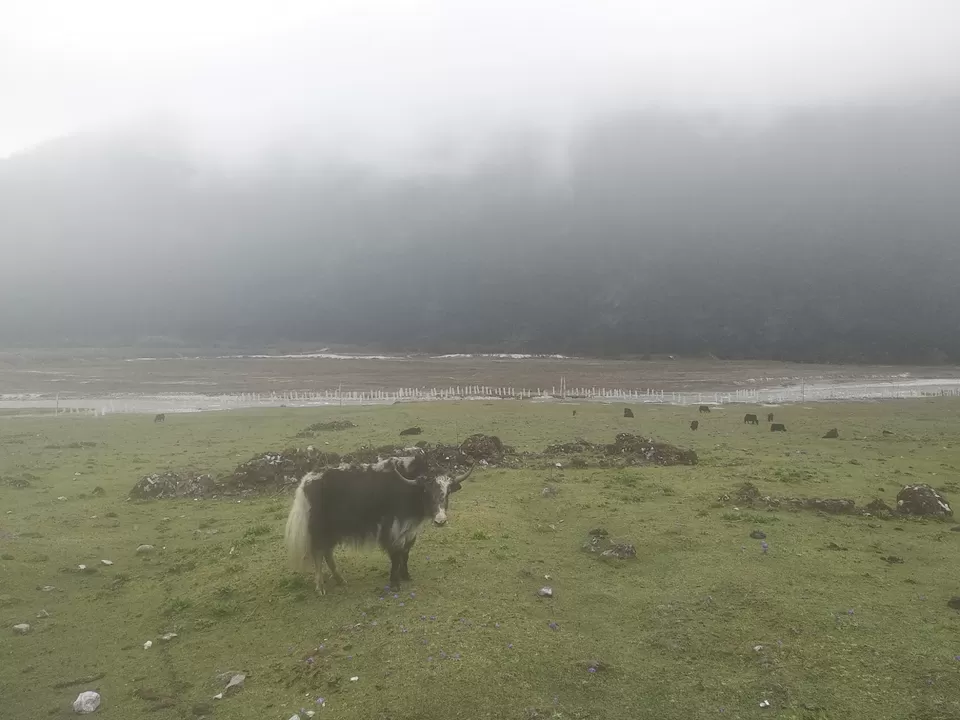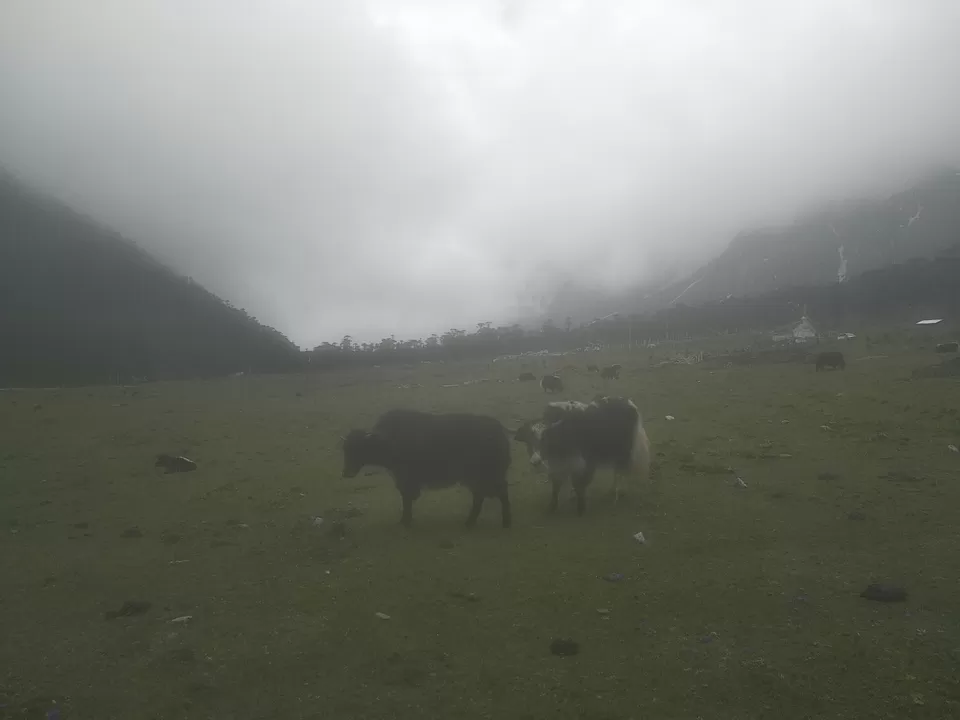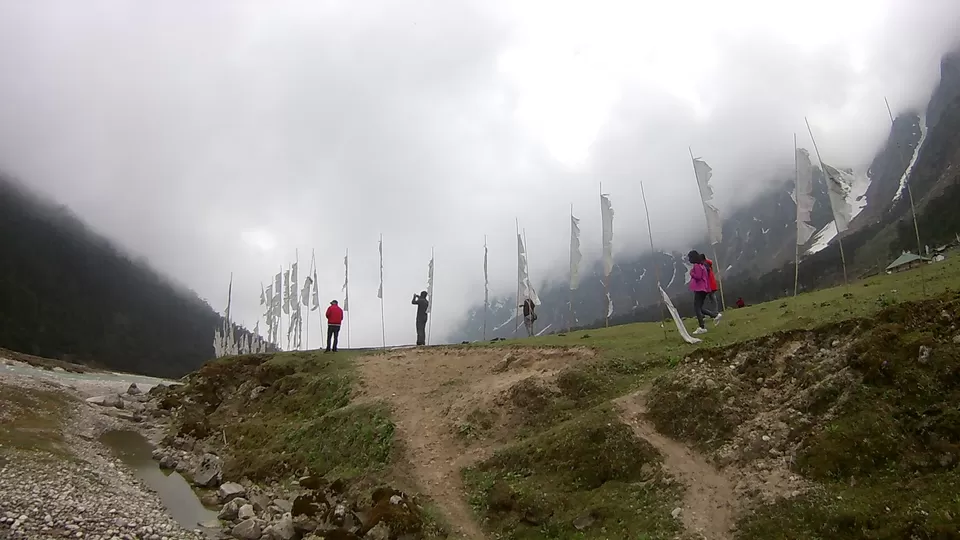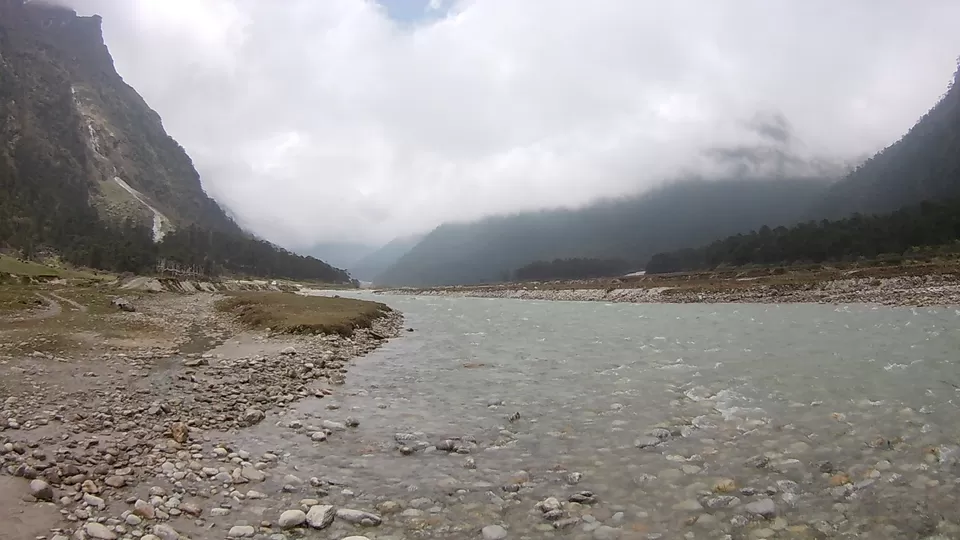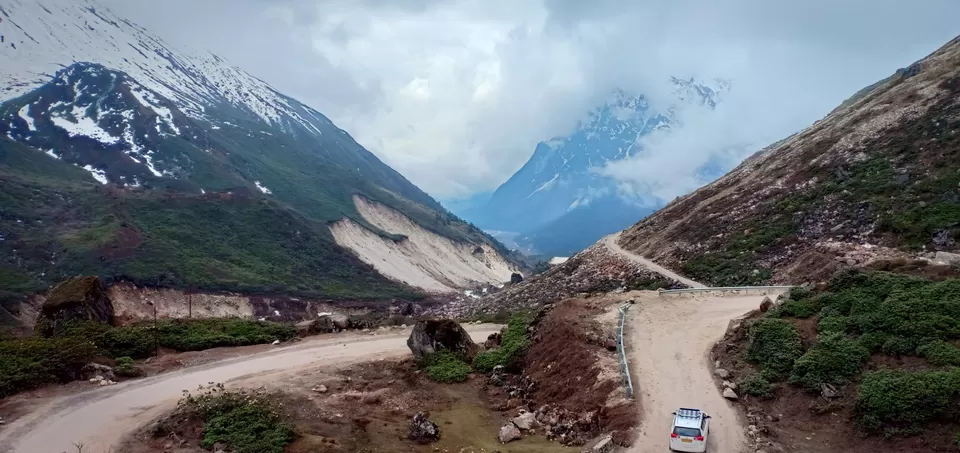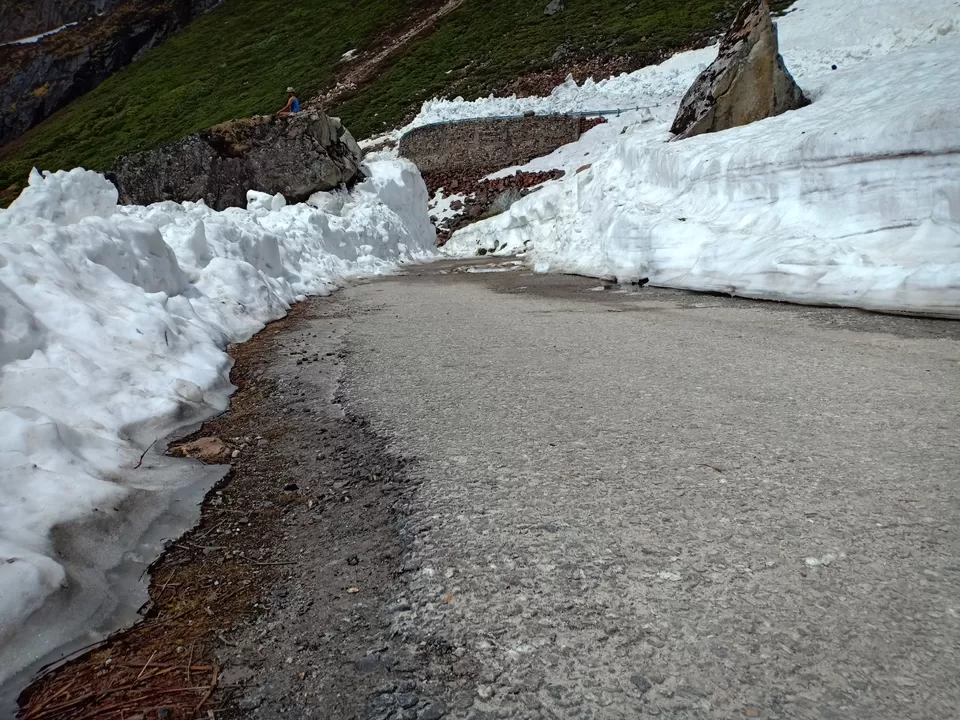 Nampong homestay: Whole idea of staying in this home stay was to explore traditional Sikkim. We booked on Airbnb, it has 2 rooms where 4 can be accommodated with common bathroom. Not a luxury home stay but rooms and linen was clean and location was worth every penny. He charred 2800 for 2 days shared between 4( 700₹ per head). He did provide food all time along with beverages but chargeable, believe me it was damn cheap. (For 2 dinner 2 Bf and a lunch it was 500/head plus fruit wine and millet malt)
After breakfast we took a short hike to fambanglho wildlife sanctuary. Hike was worth because of views, misty weather and flora. Only annoying thing was green leeches! Beware of them when u go there. You can take a good look at Gangtok city from here.
After coming back we played football with local boys in village school ground. Fun playing after long time and it was raining. Daag acche the us din, there was a short waterfall where we cleaned up all mud before entering home stay. Another night ended with a grand supper and wine.
9750₹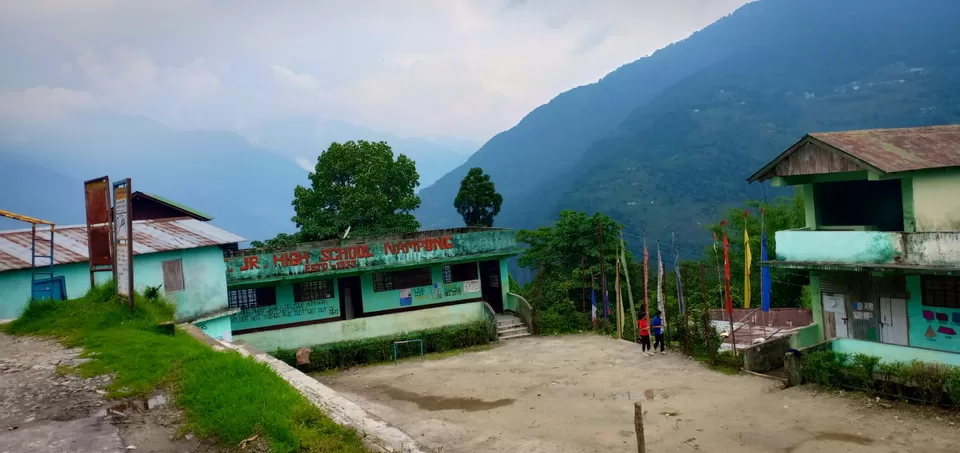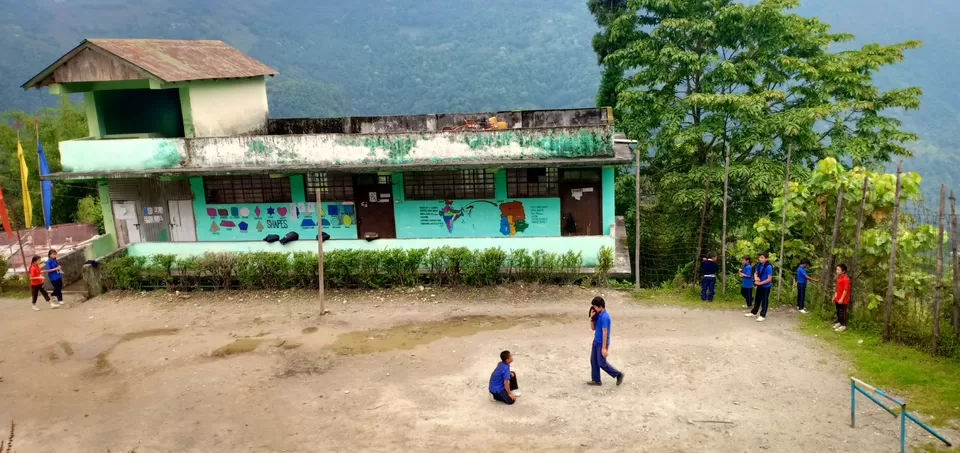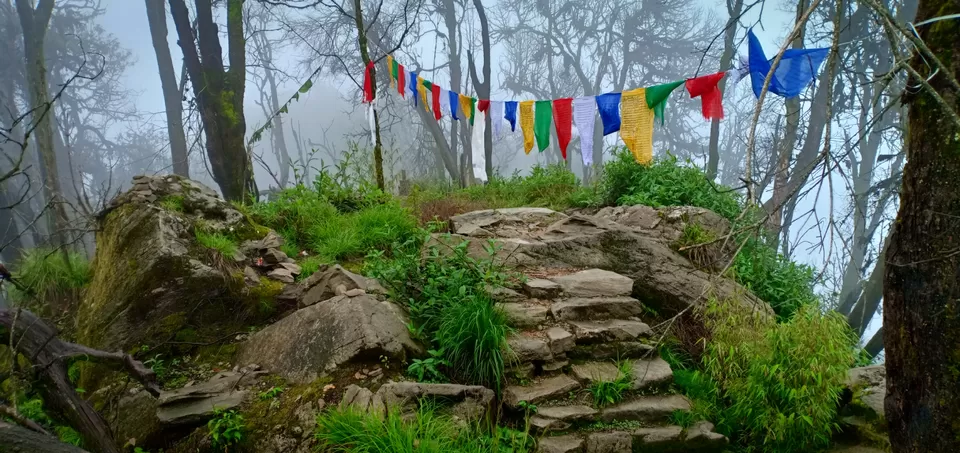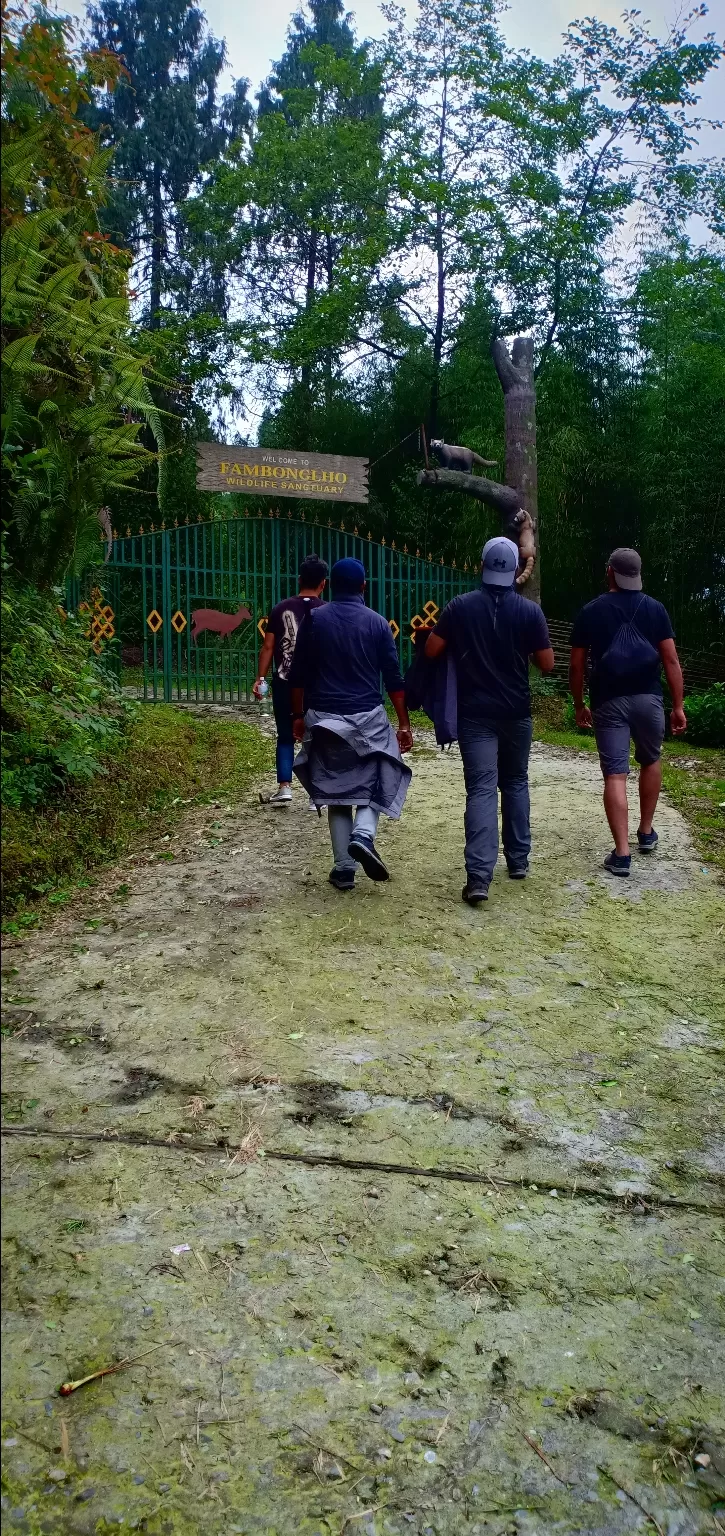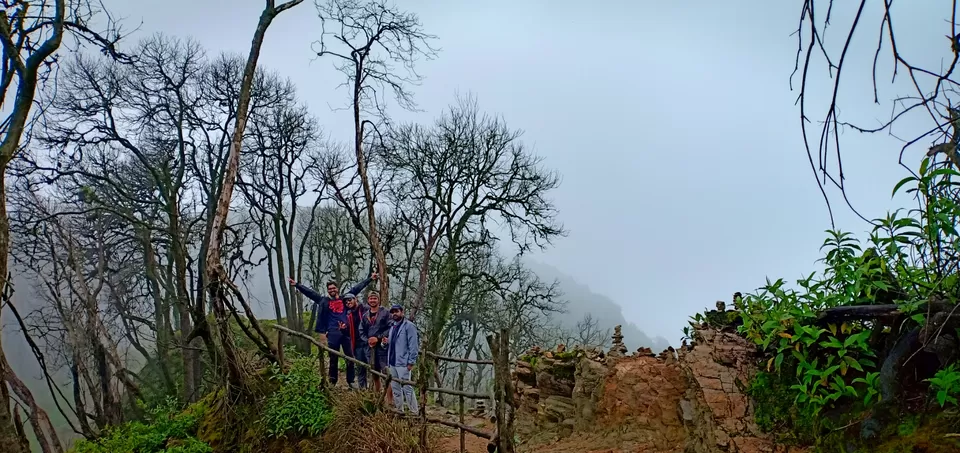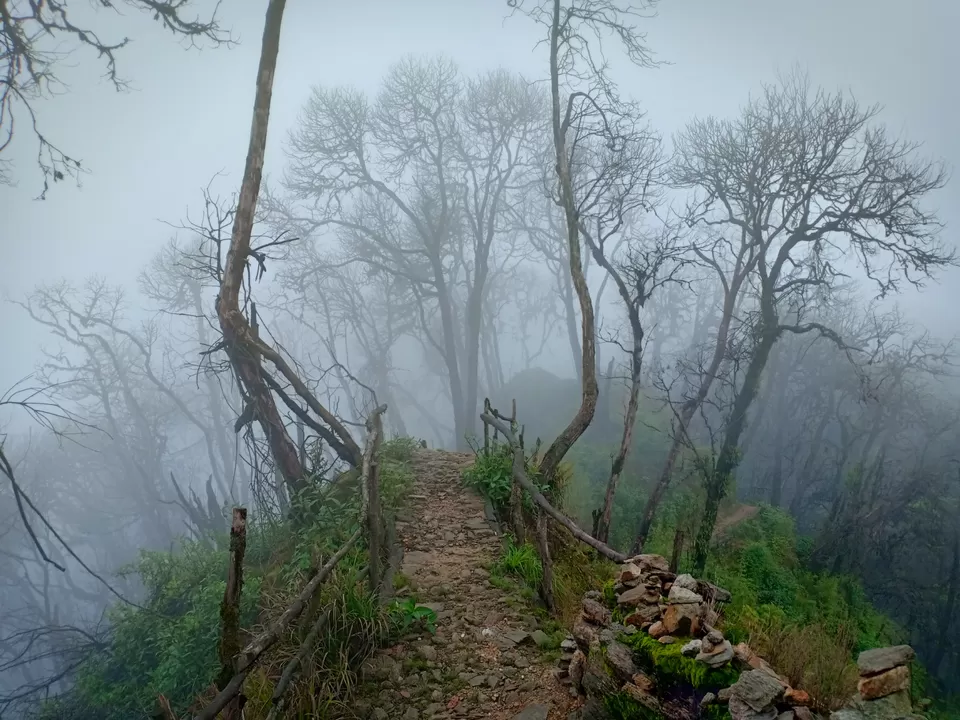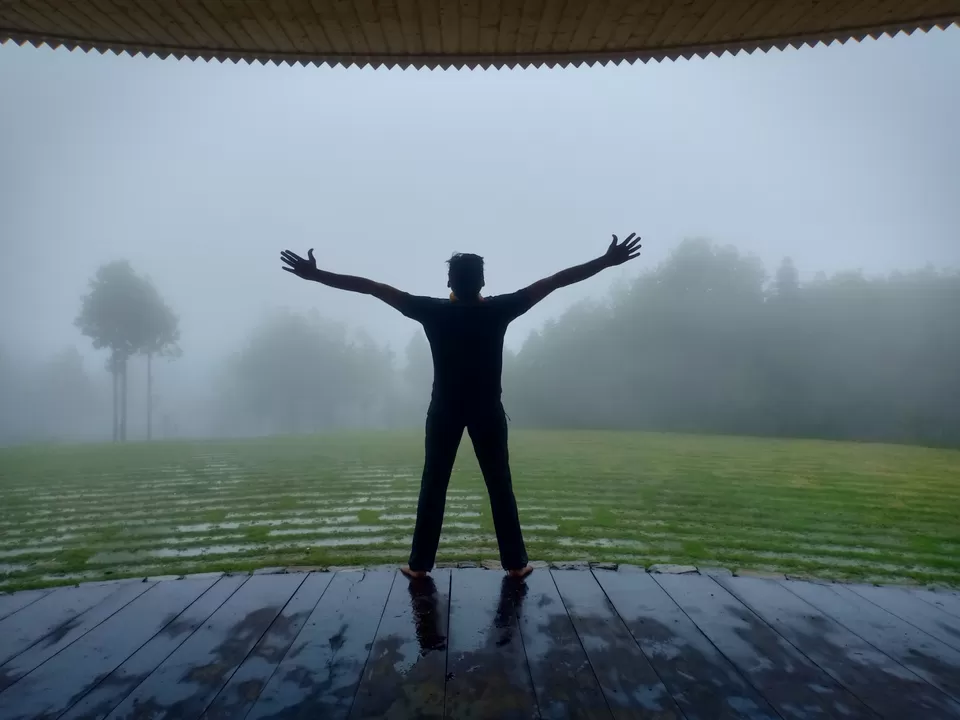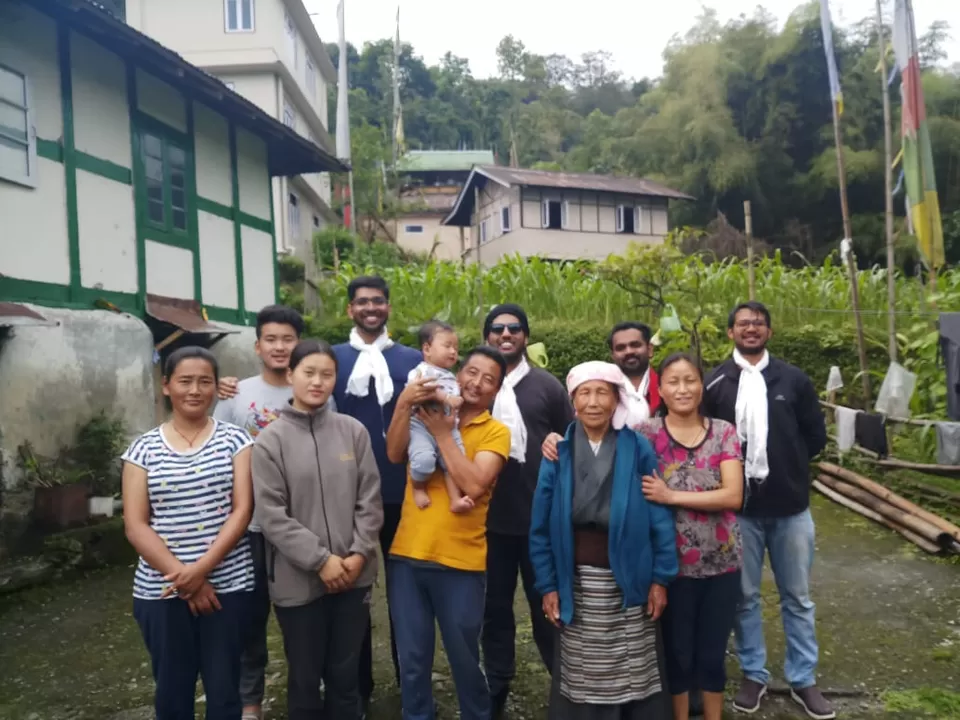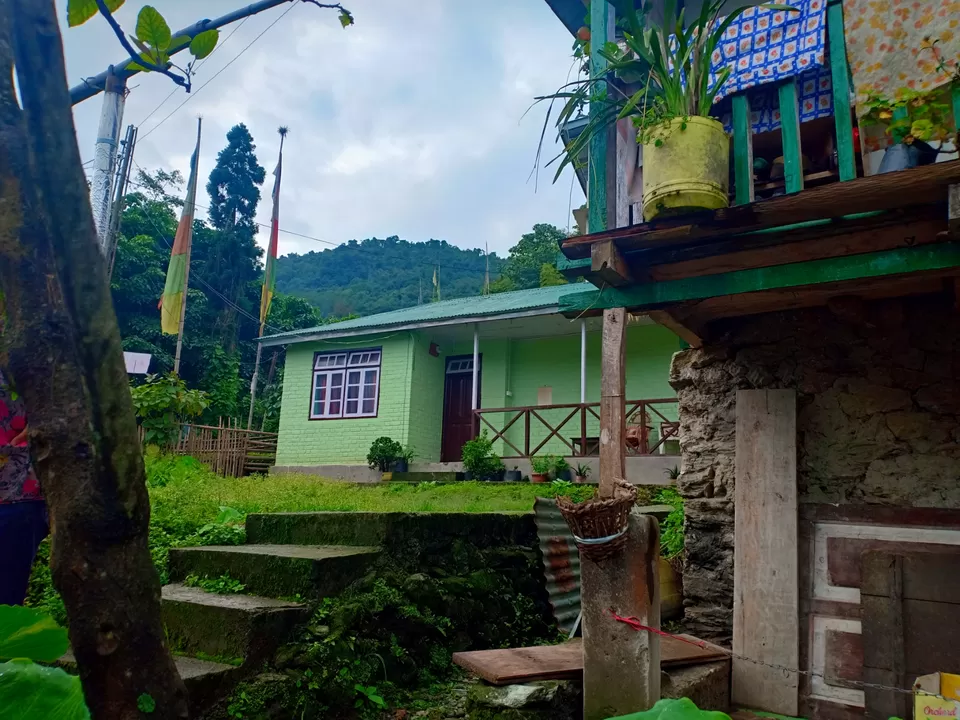 Towards East Sikkim: we started early from home stay reached Gangtok 100₹ per head. Fr there we had booked a wagonr car for next two days. Initial plan was Gangtok-Nathula-stay in zuluk- new jalpaiguri railway station so 5k for taxi and 1100 per head for stay and dinner+BF.(2250₹ per head for east Sikkim plan).
We started from Gangtok covered tsongo lake, baba mandir, old silk route shopping complex ( Nathula was closed) since there was a landslide in zuluk we had to make alternate arrangements for stay in Kupuk which is just before zuluk. Even kupuk was not disappointing, there was only one home stay in that village and only 2 visitors car was in kupuk that day. 4 of us and 6 others stayed there, lady took 500 per head including food and stay. At that point we were ready to pay even 5k!
10250₹
We started from kupuk reached back Gangtok had lunch and rushed to NJP railway station at night. Biggest saving was here, we took a overnight train to guwahati in sleeper it coated 260₹ per head. It saved one day of hotel charge and travelling was also done through chicken neck easily( after 5 days of tiring journey this train journey was so relaxing).
10500
No photos allowed here
Its 4 am and there is plenty of sun already, we got down in guwahati freshened up in railway station lounge. Another money saving trick. Next plan was to roadtrip to meghalaya on royal Enfield. Since bike rental shops opened at 8.30 am, we took a walk to mighty Brahmaputra had breakfast.
AHIJA BIKE RENTALS, this is where we hired 2 RE classic 350. Good things about them, 1.Booking from app very convenient 2. No bargaining 3. Excellent service 4. More importantly bike was in good shape and condition. Each bike was 1100 per day (550₹ per head), cheapest way to travel in meghalaya. There is no public transport and taxis are expensive. Fuel would be 300-400₹ per day. We started our road trip towards dawki. Enroute we covered krangsuri falls. We had booked a camp in Shnongpedeng for 2 days. 600 per person per day with dinner tent was shared between 2.It was 6 kms on backwater side of Dawki.
13000₹
Dawki river, bridge, boat ride(extra charge 250/head) cliff jumping whole day spent on banks of crystal clear river. Shnongpedeng is 1000 times better than actual tourist visiting spot in dawki village.
13600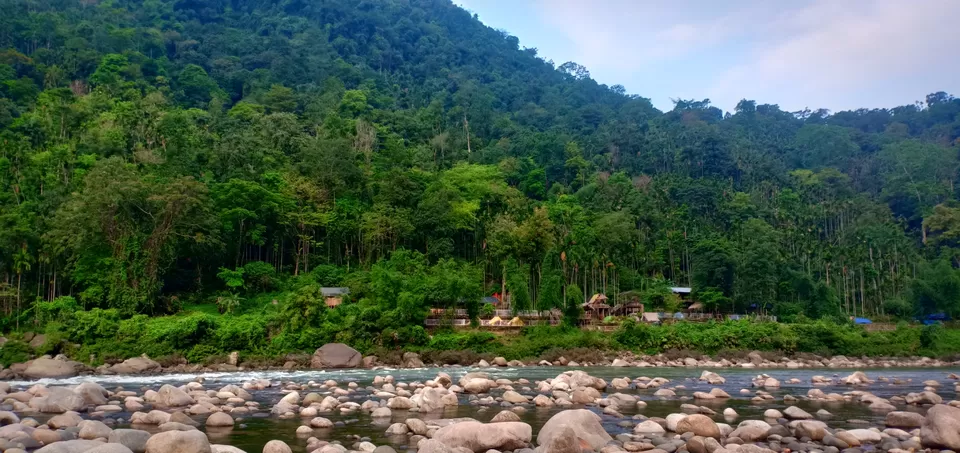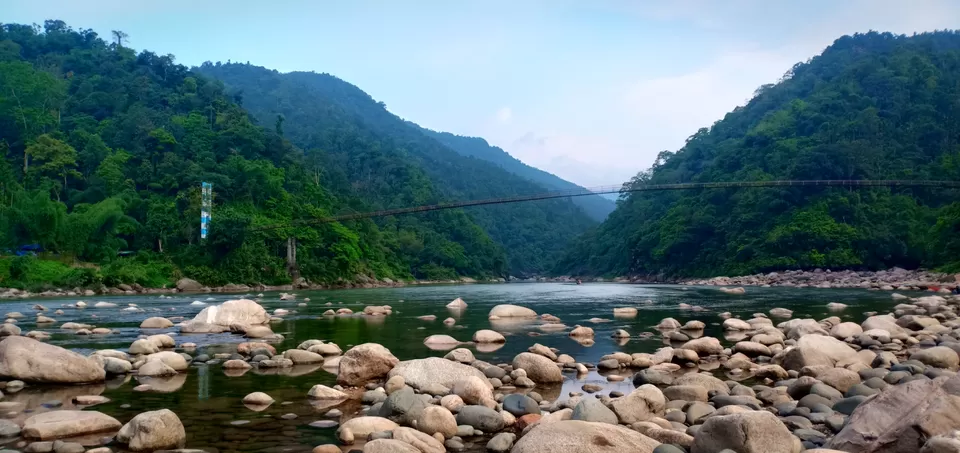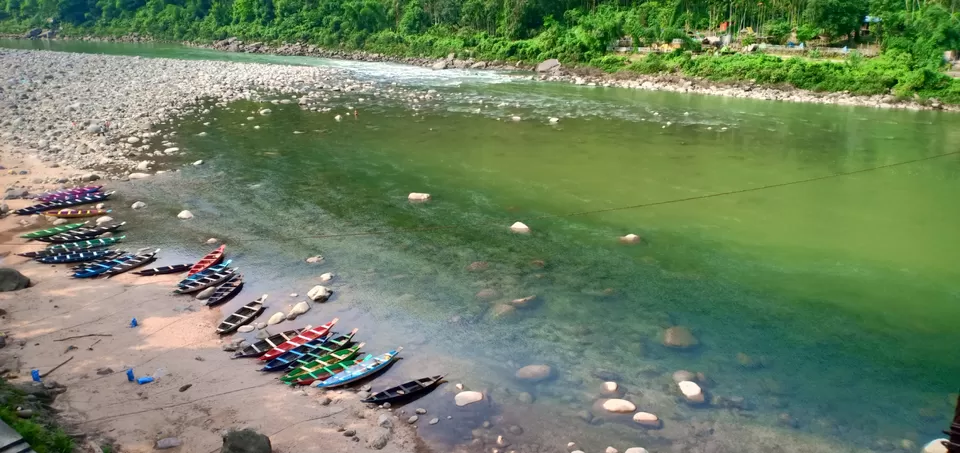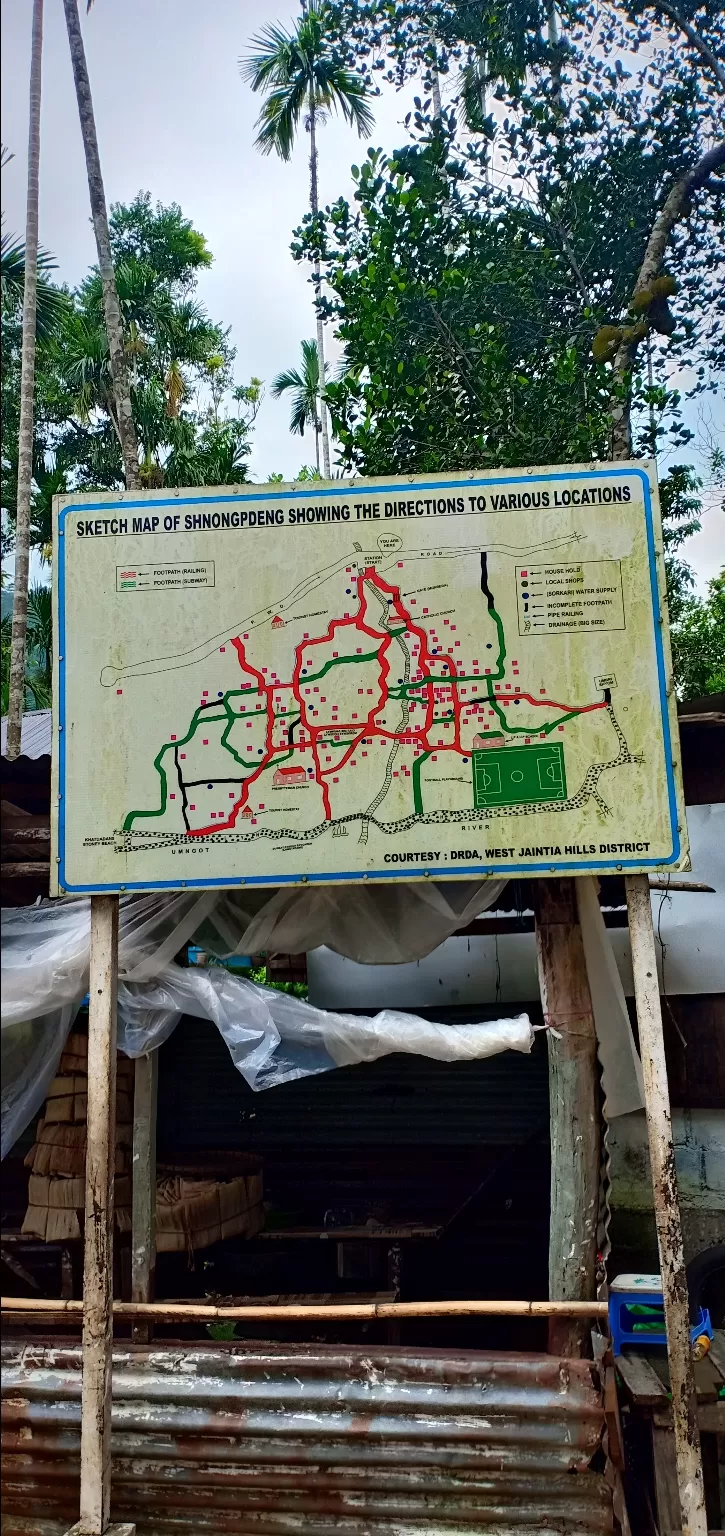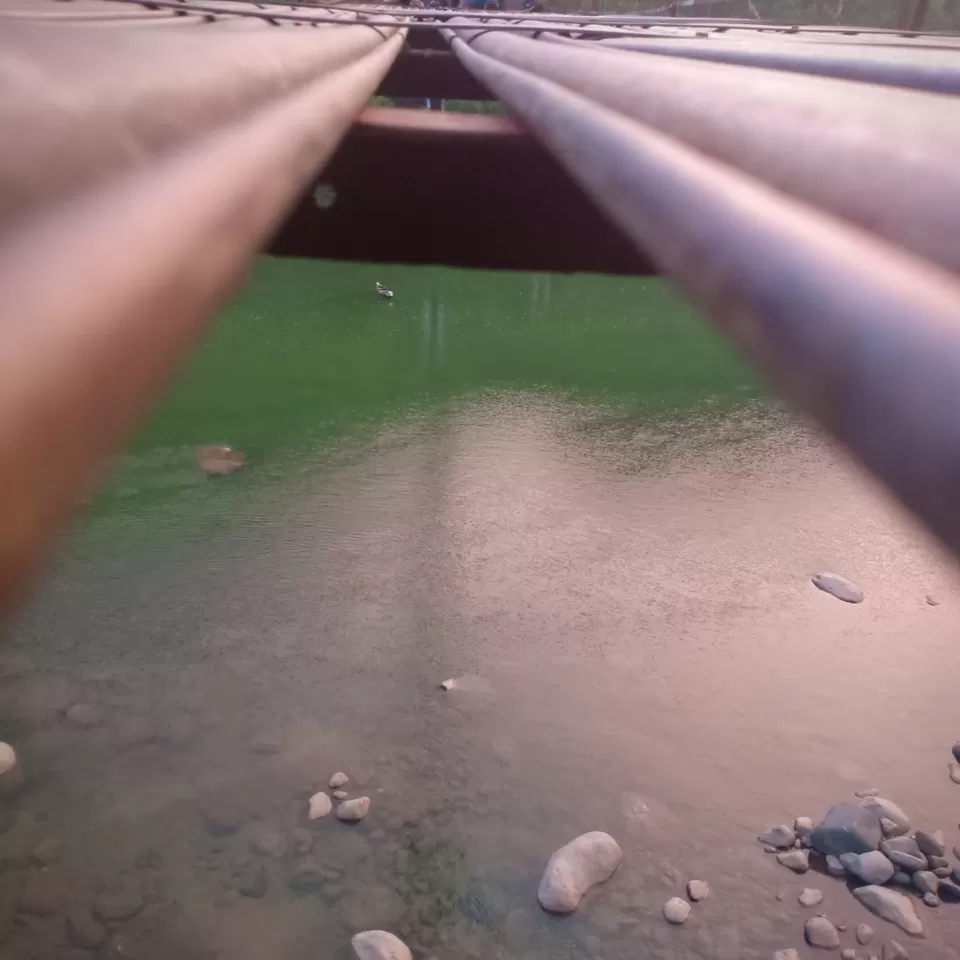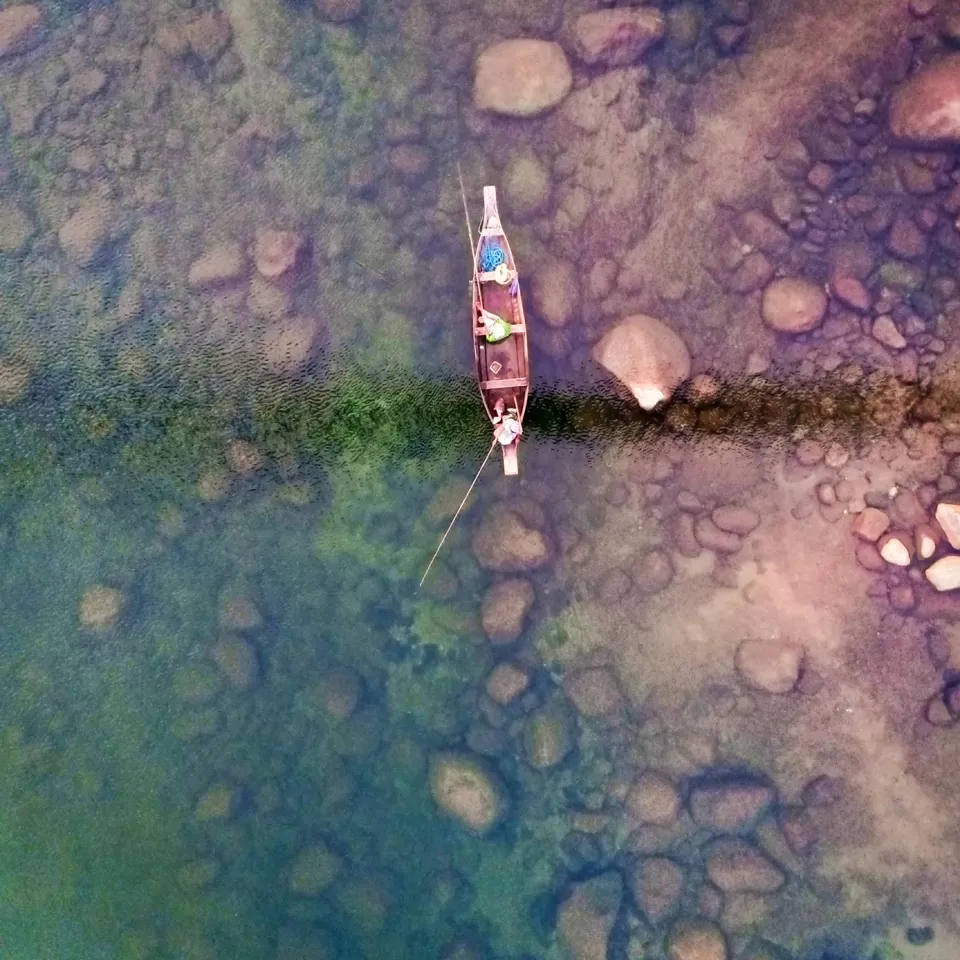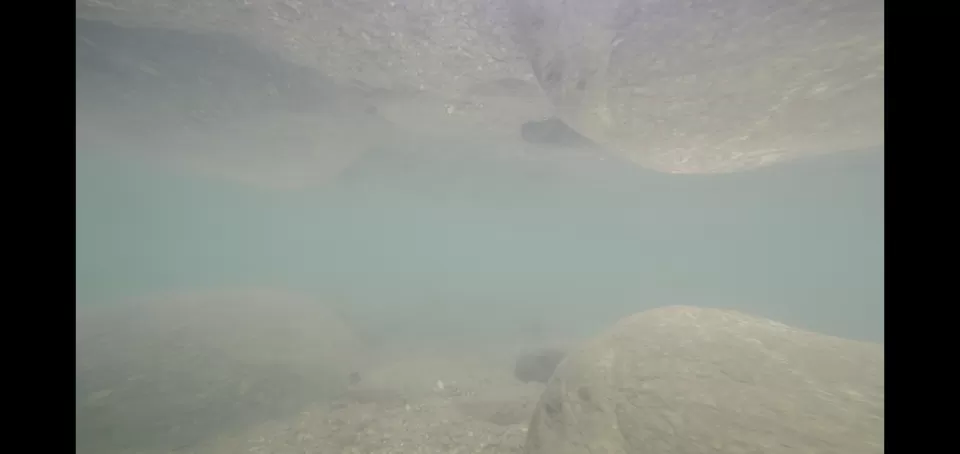 Next day we started towards India Bangladesh border, which is just a neighborhood fence. Other extreme of wagah border. Then we went through dawki village, amazing curvy roads which took us to Mawllynnong (cleanest village). Village was actually so clean you can lie down on any part of road in village. There it was a homestay for 4.(350₹per head). Few restaurants around and prices were reasonable.
14300₹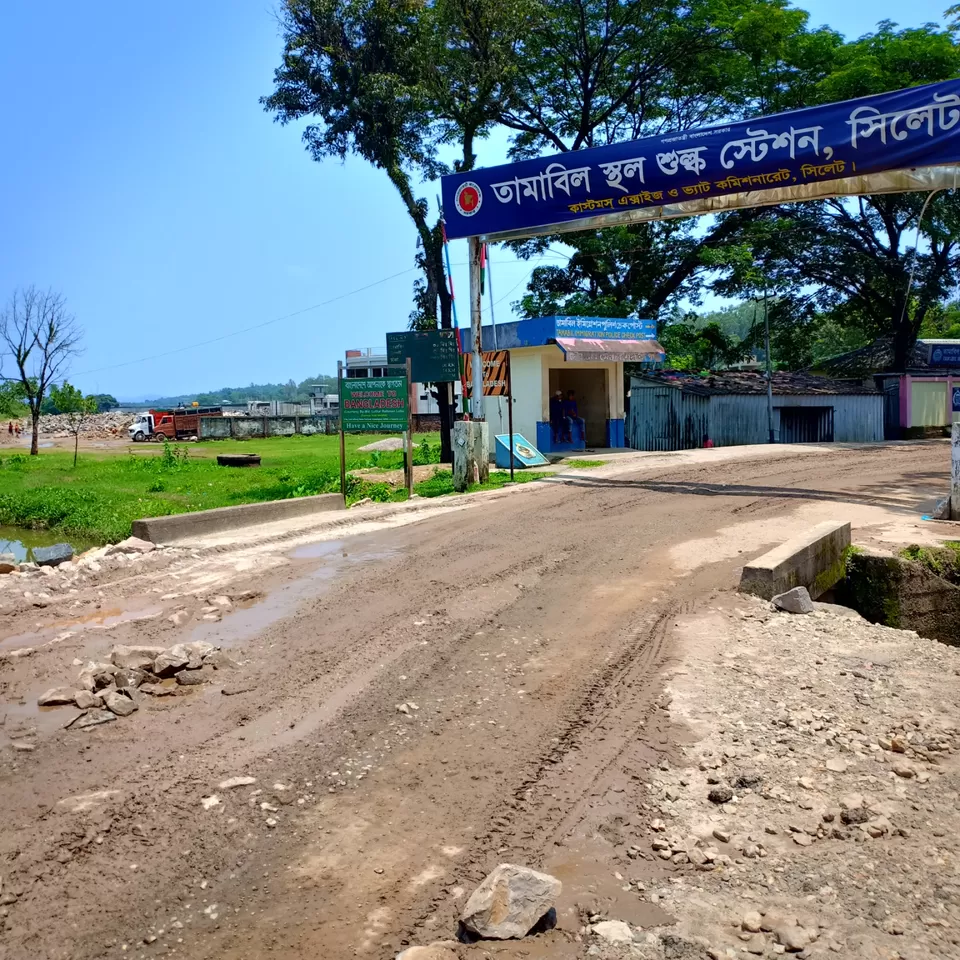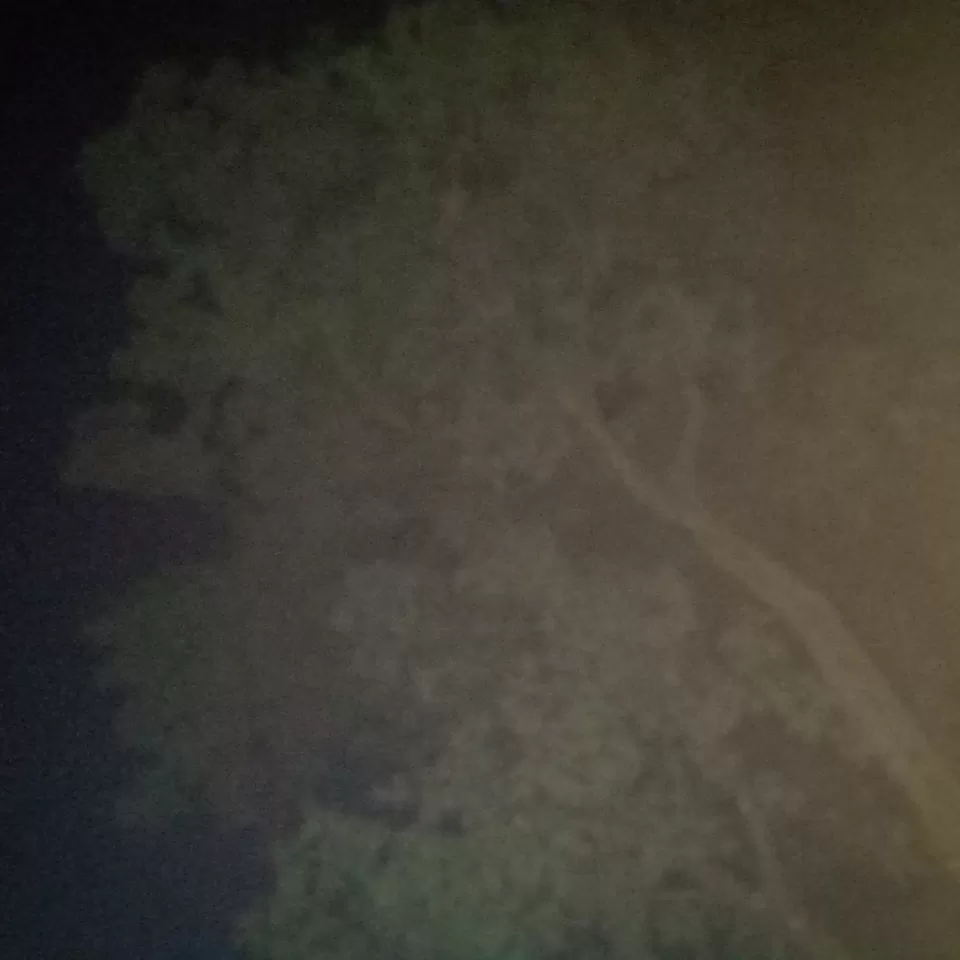 Apart from village, biggest attraction is LIVING ROOT bridge. There are two in meghalaya one is here in Mawllynnong and other in nongriat( double decker). Since we saw one here we cancelled plan to visit nongriat.
Living root bridge is definitely surreal, amazing idea and well executed architecture incoherence with nature!
Nongriat vs Mawllynnong definitely deserves a debate, since both living root bridge deserve a visit.
Nongriat has double decker, hiking trail is good and rainbow falls is a add-on. But be ready for 3000 steps to hike back from nongriat.
Mawllynnong reasonable alternative which can be reached by car, then 10 minutes walk to bridge. Walking further you can find a view point all supported by Bamboo. Trust the bamboo and it will not disappoint you. You can take a look at cheerapunji from there .we started to Shillong at noon. This stretch of road was the best one. Quality roads, thrilling curves and misty weather road trip can't better . finally reached Shillong at 4pm. Took a patrol in city centre booked a a dorm in Isabella hostel (250₹ per head). Had good dinner in a restaurant in main town. Ended the day in good sleep.
14950₹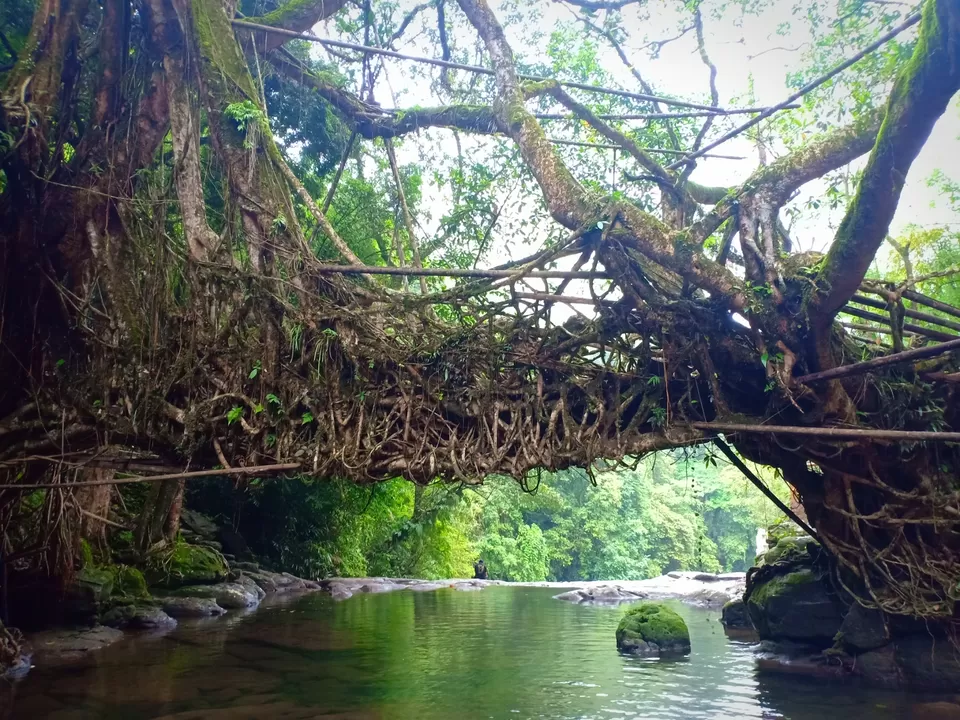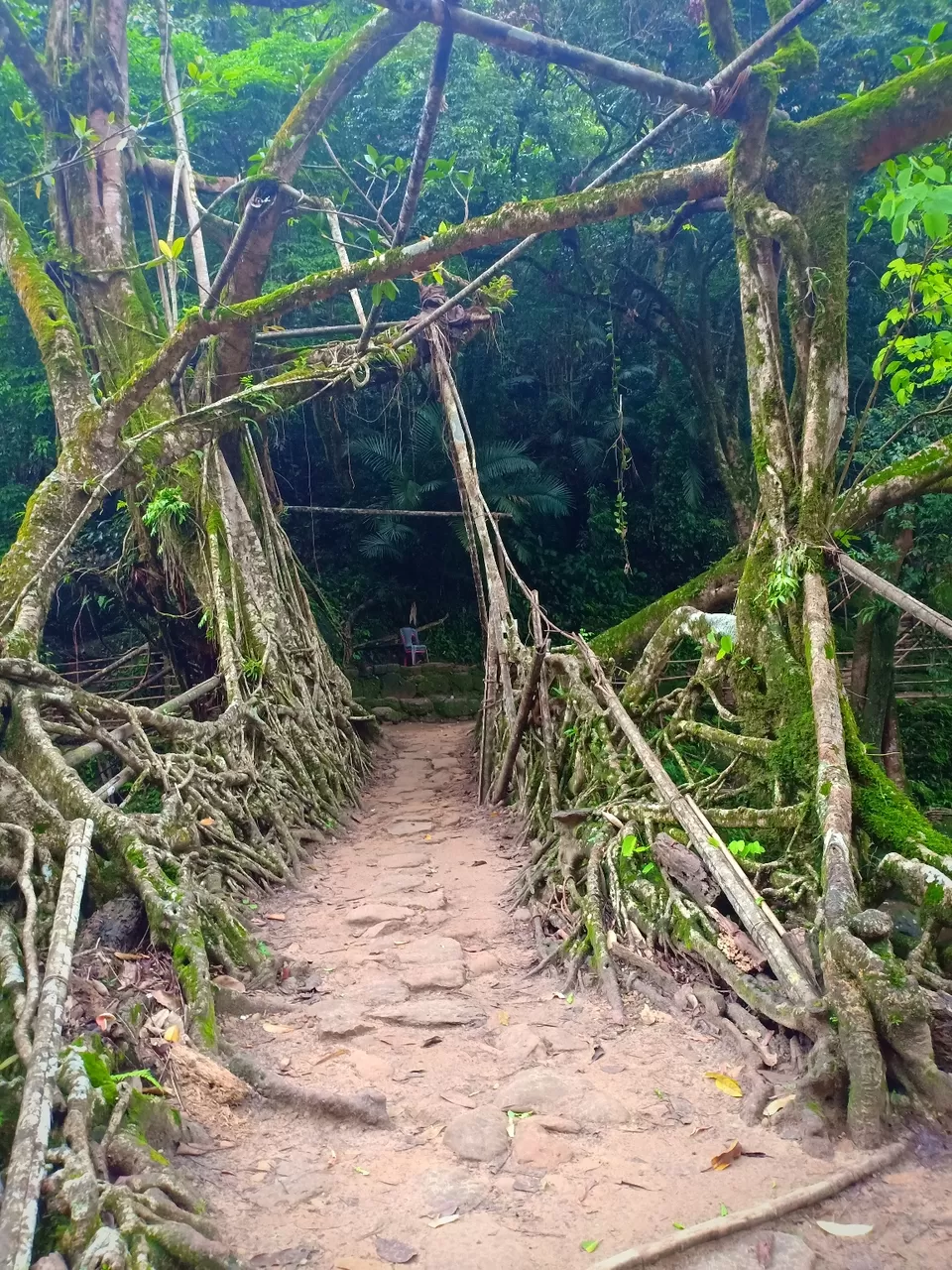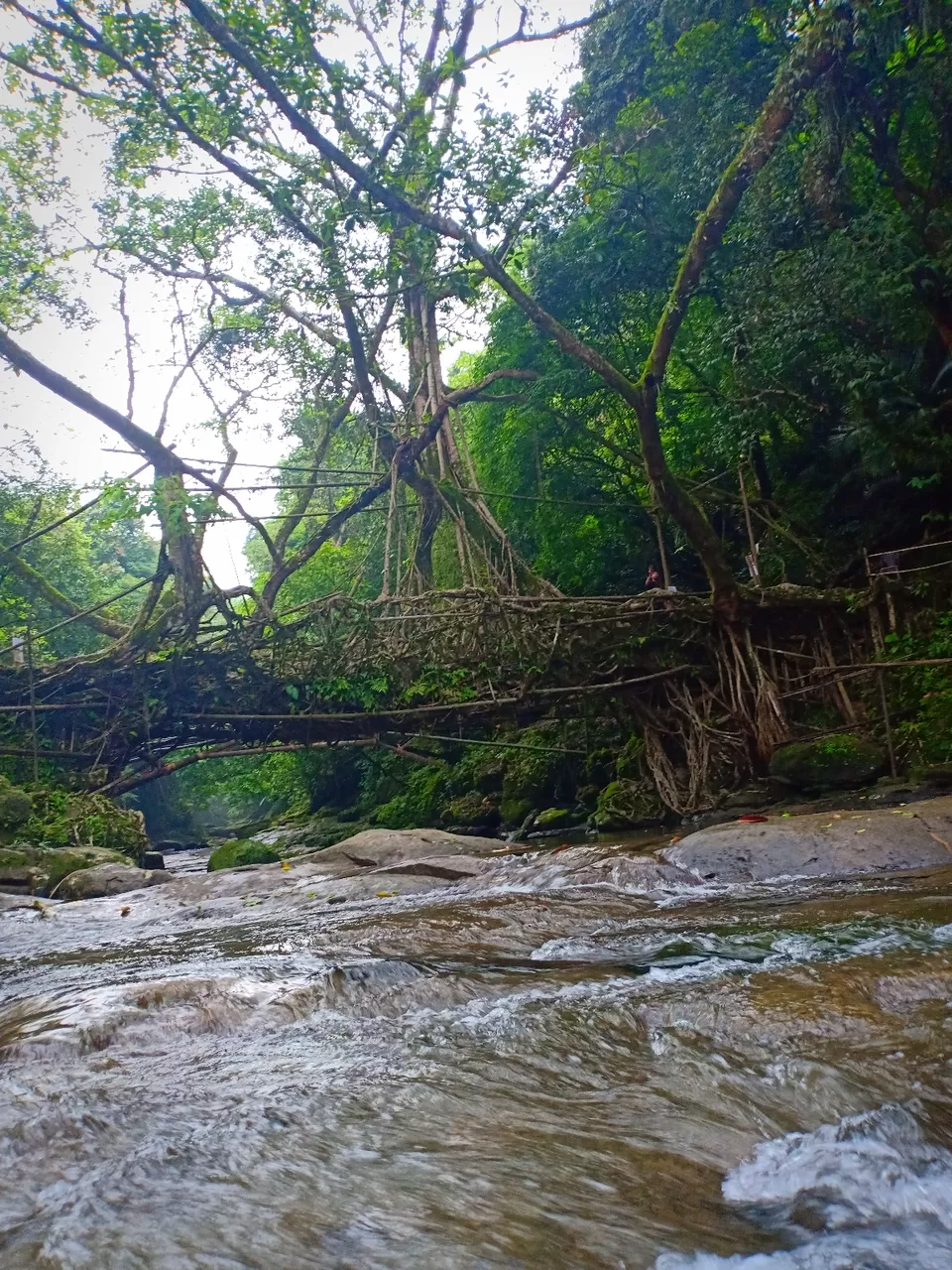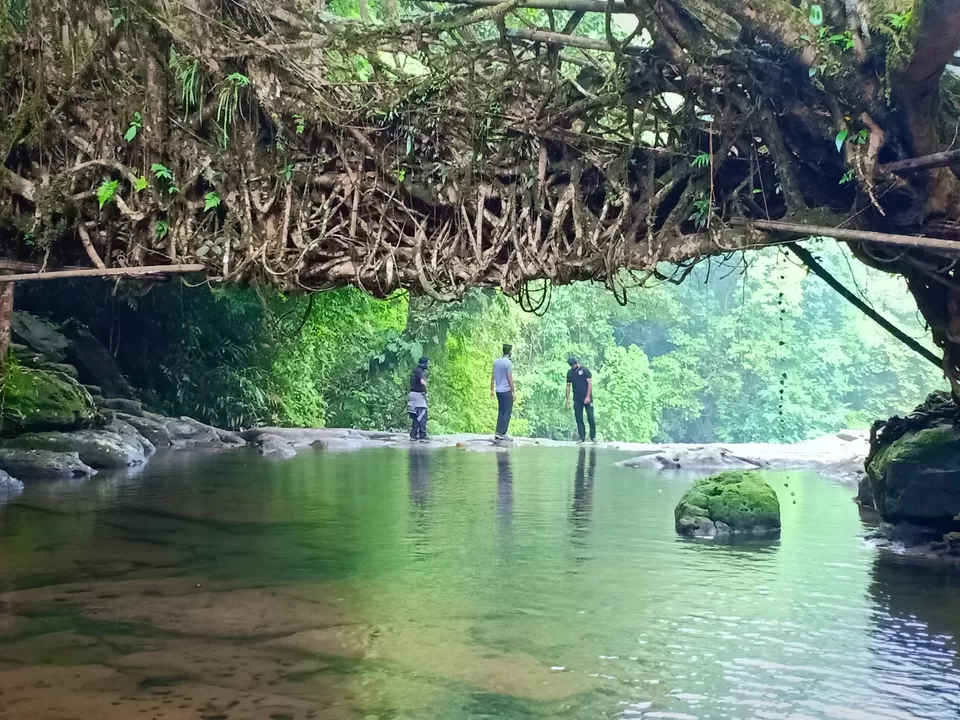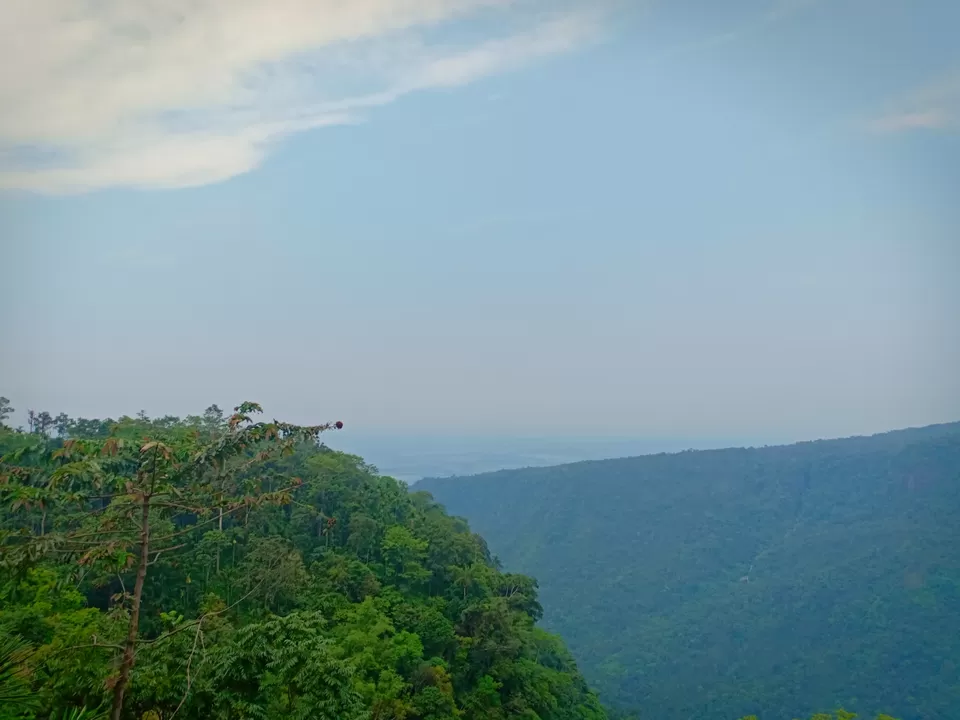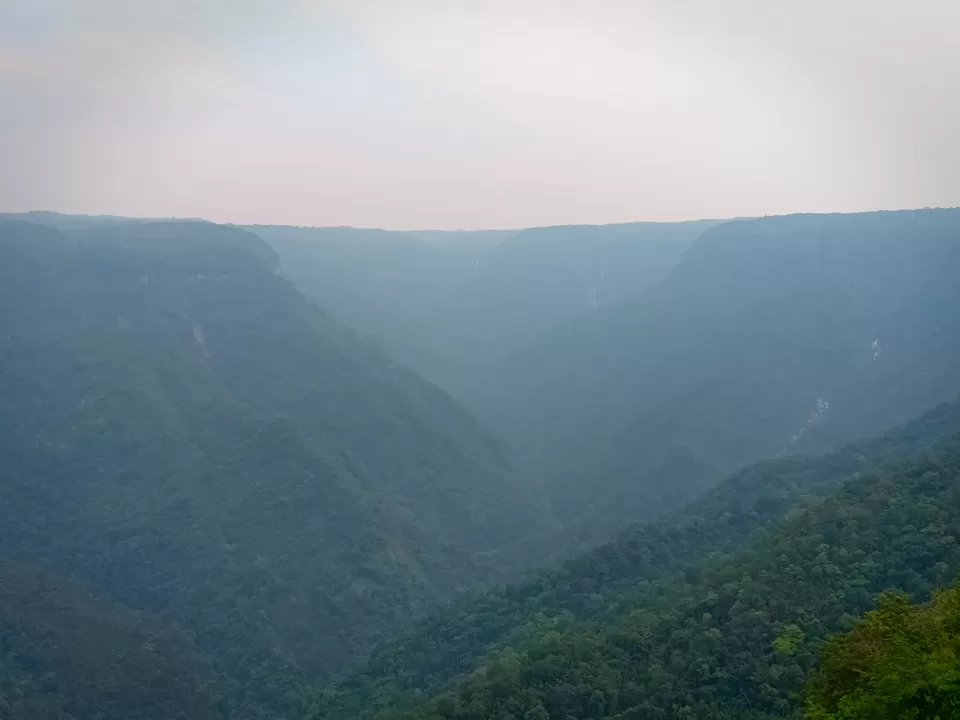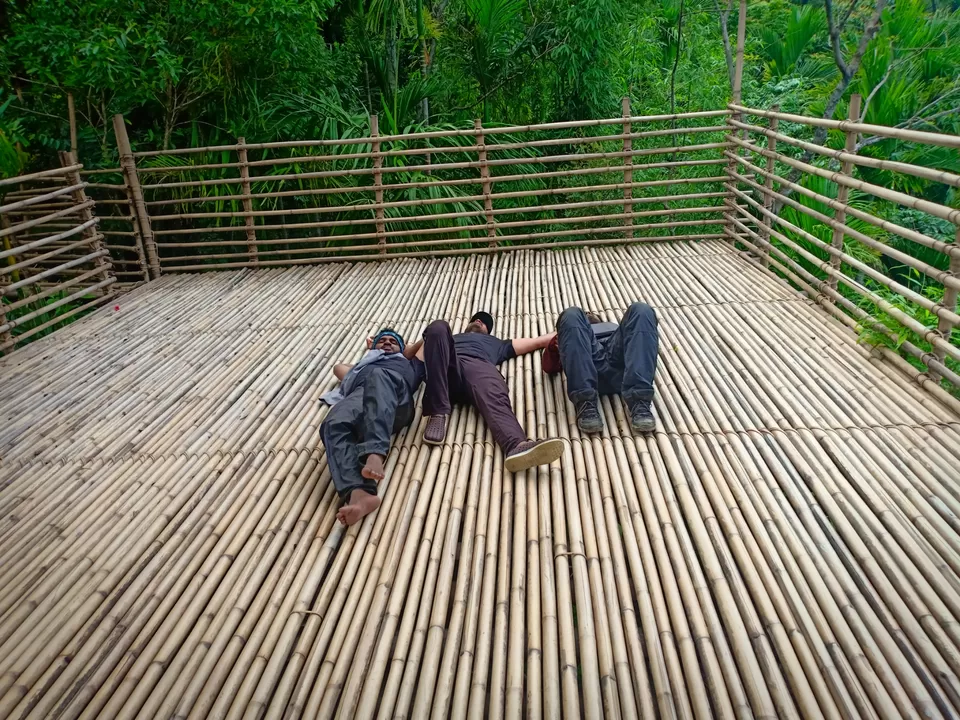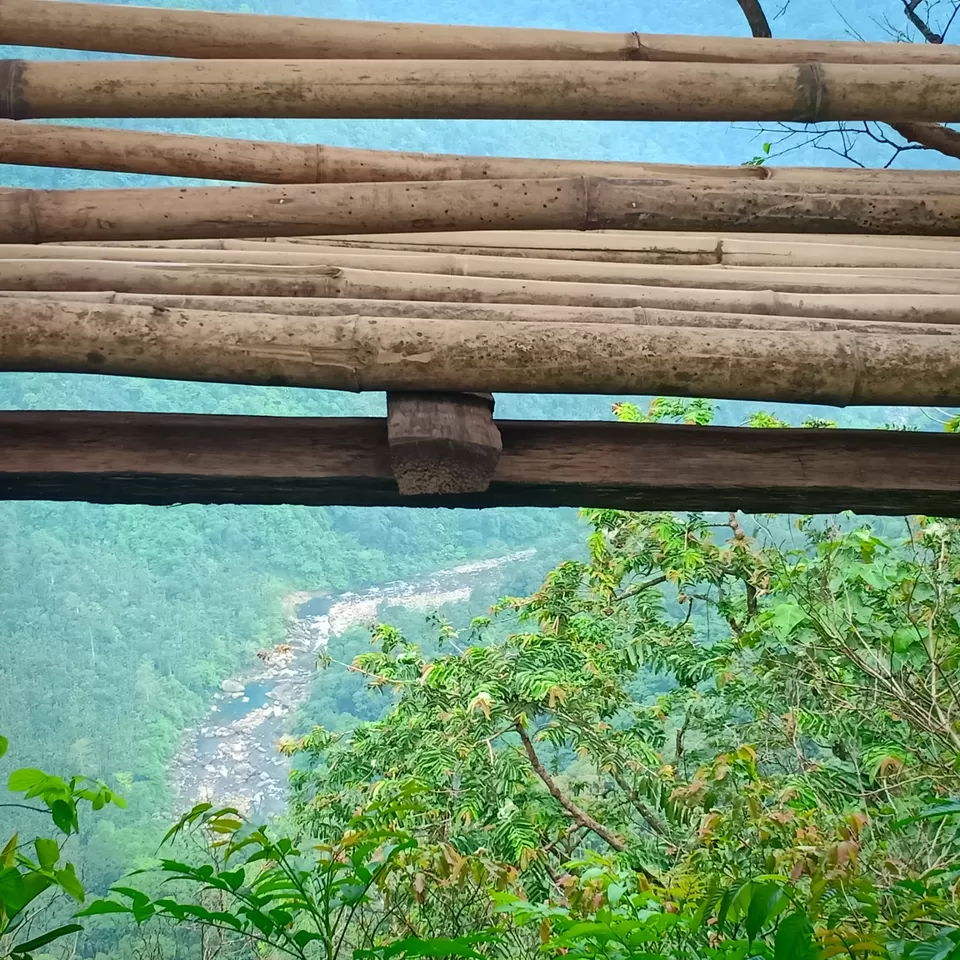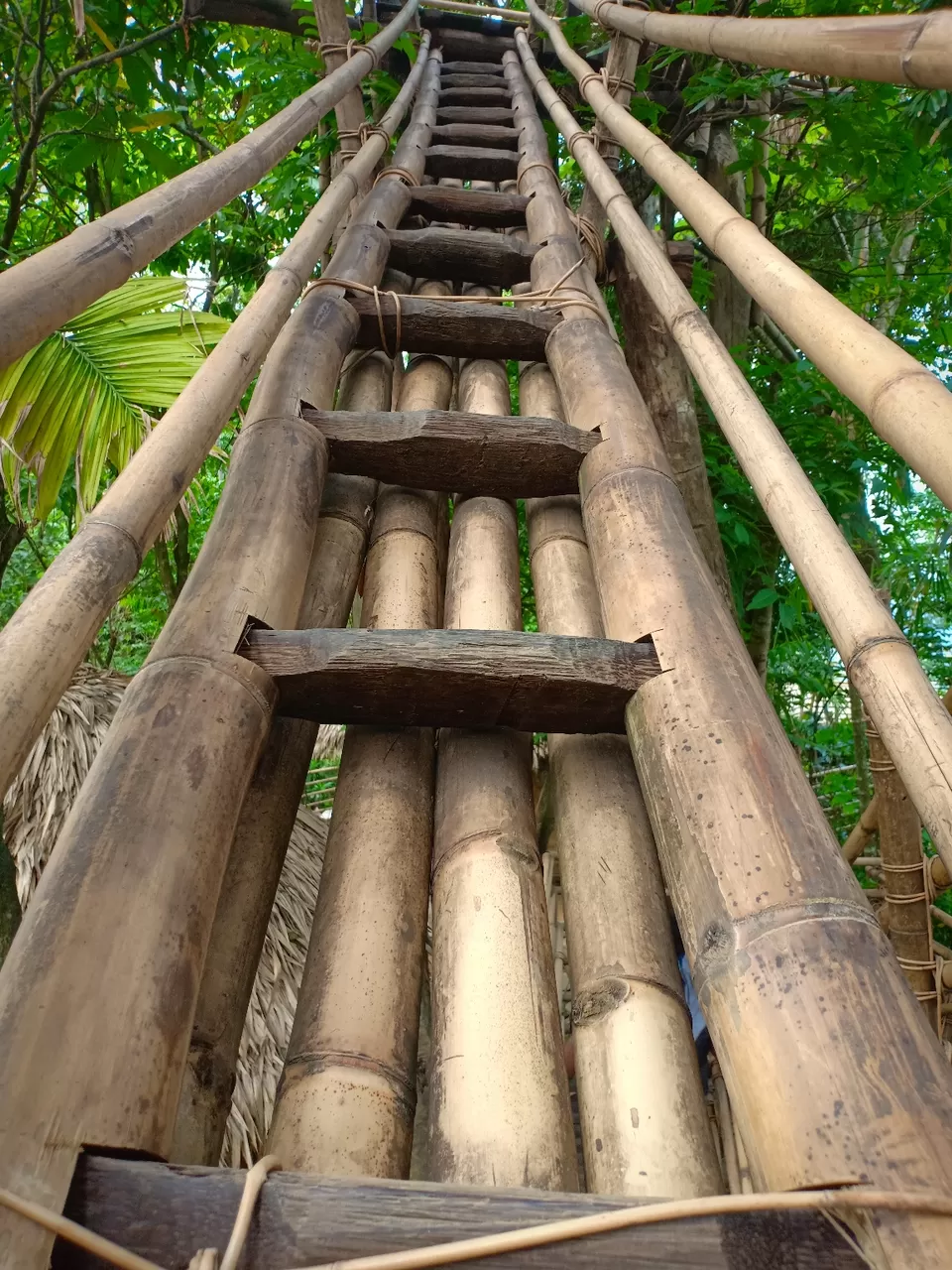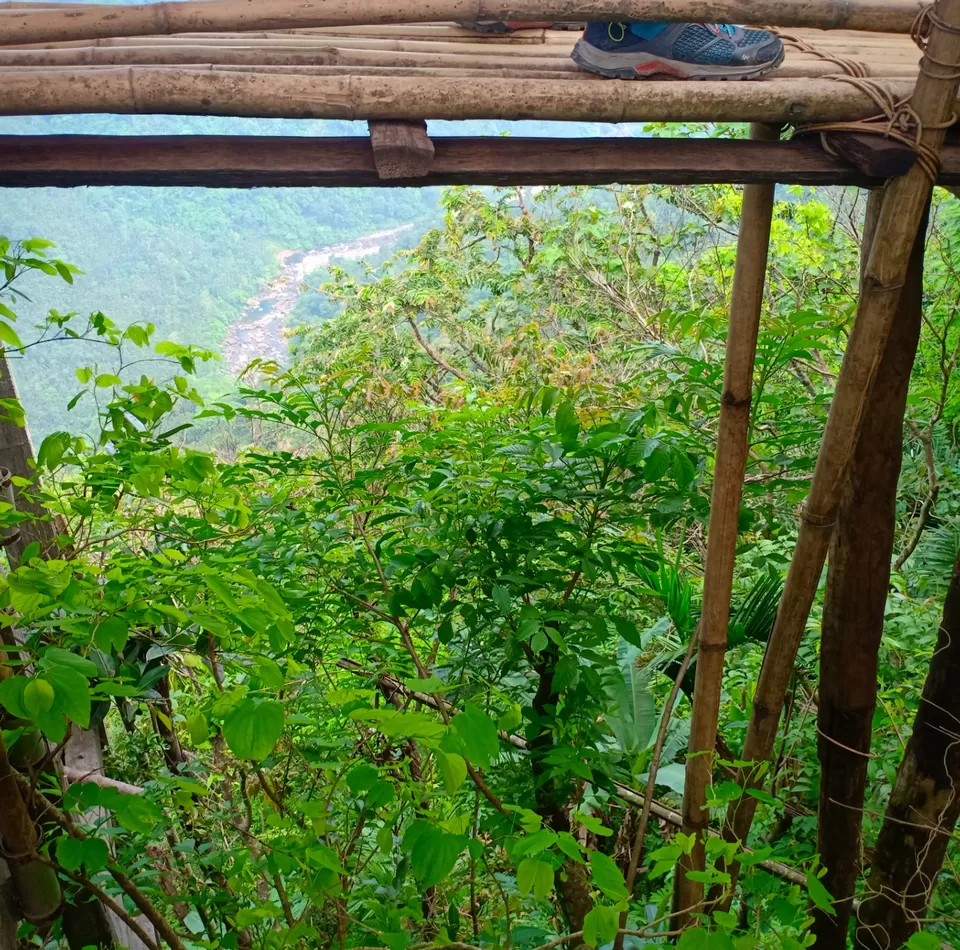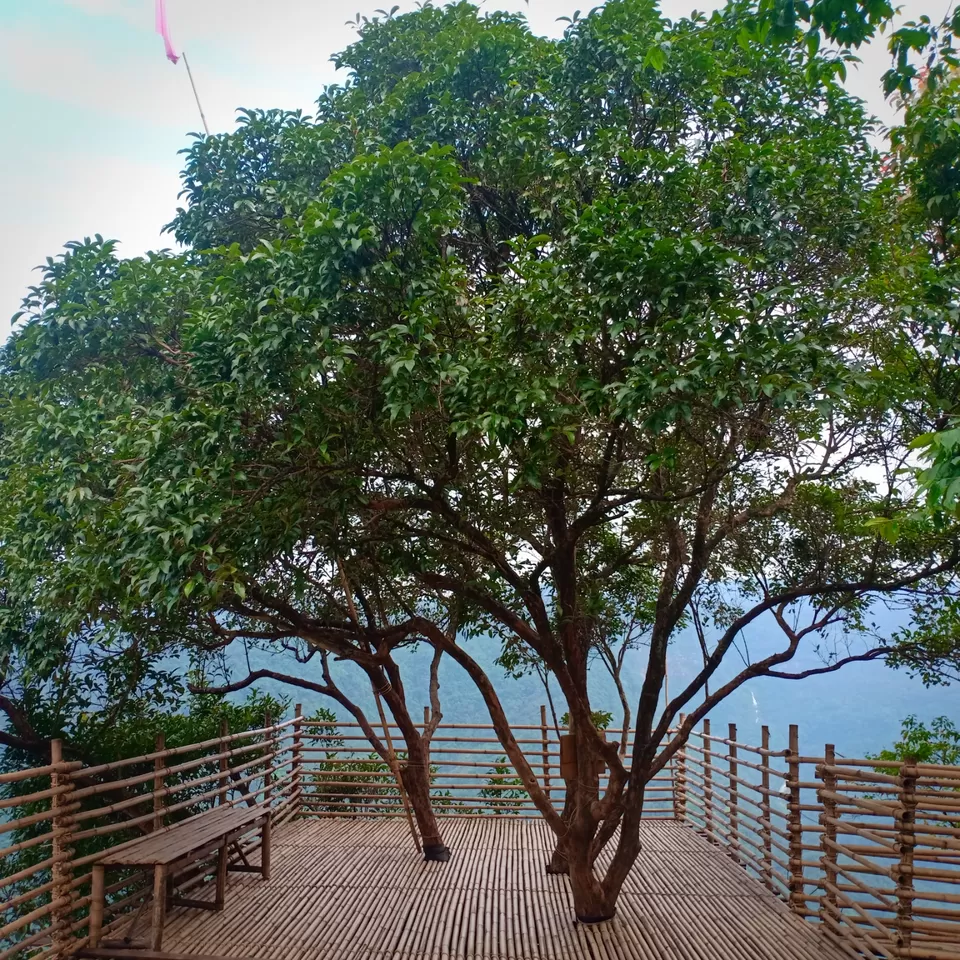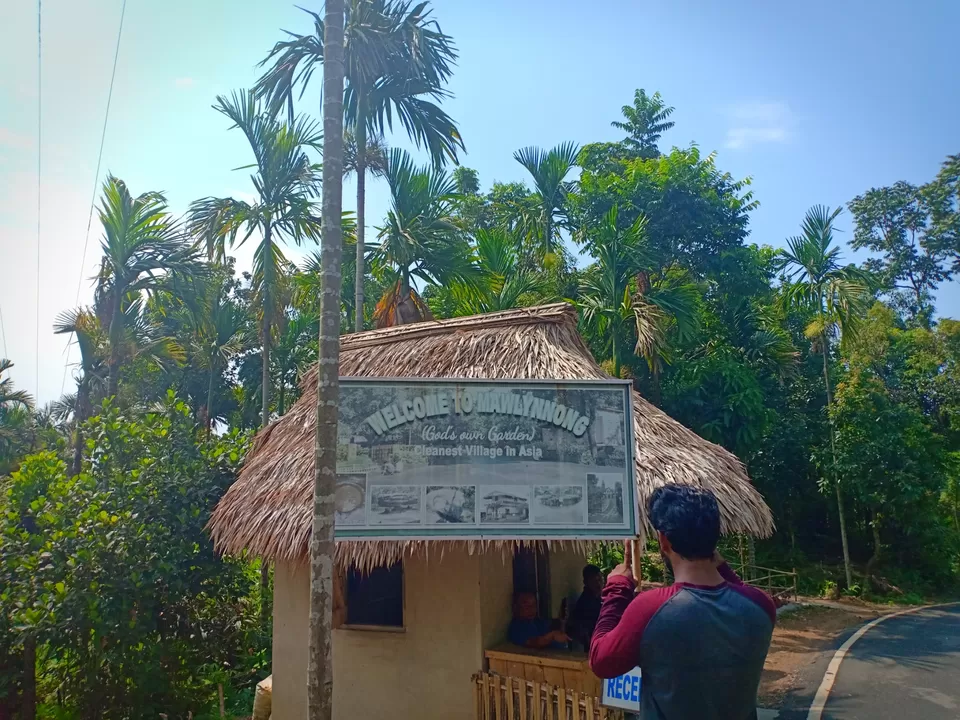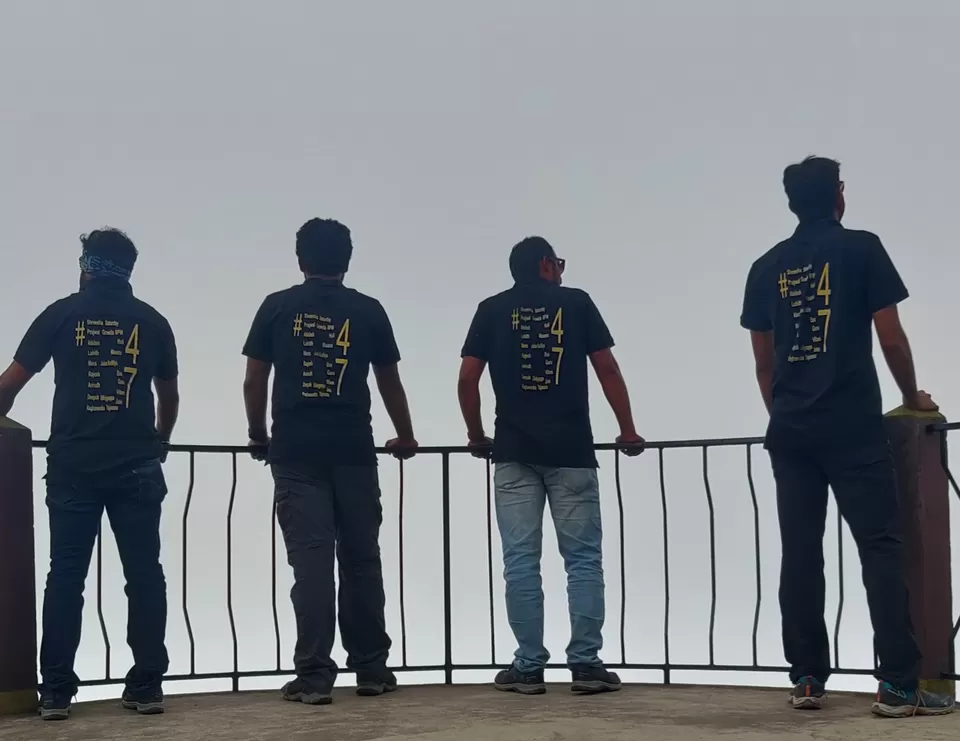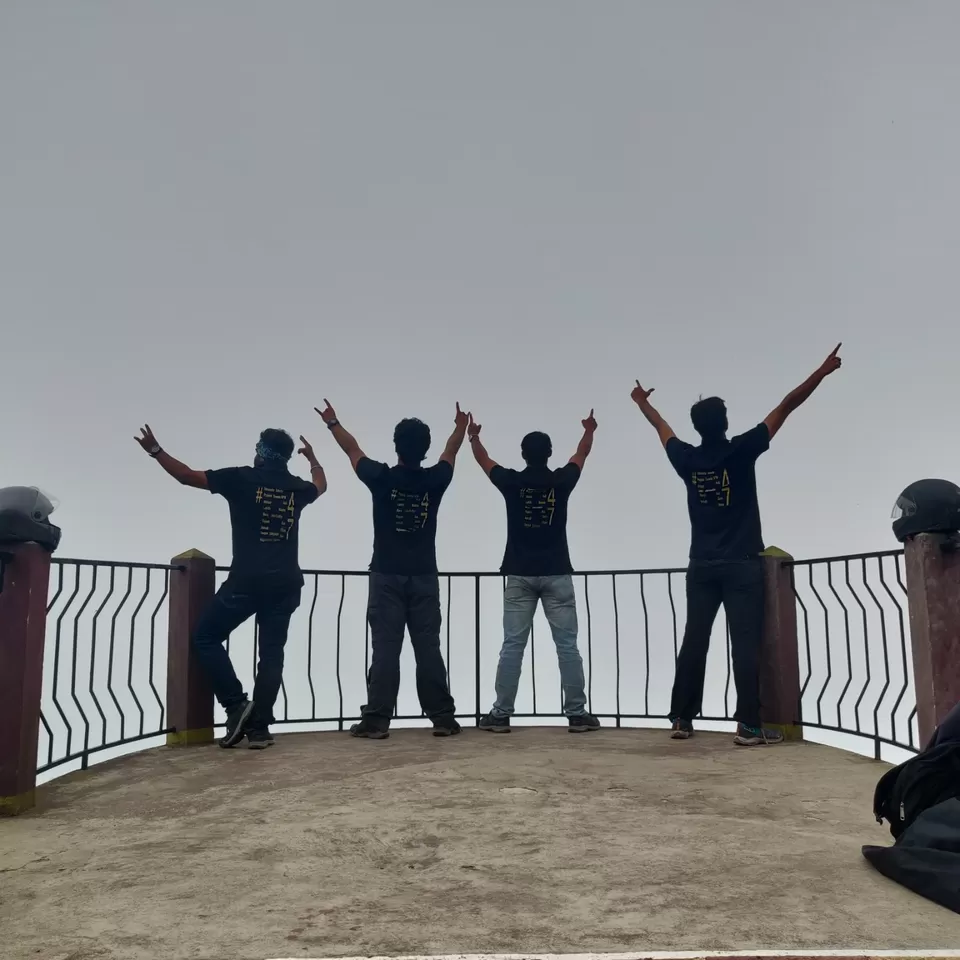 Back to guwahati, ride back in highway dropped bikes in rental shop( it was 4 full days so 4400 per bike). Visited kamakya temple after that which includes boat ride to island. 50₹ ticket worth enjoying a cruise in Brahmaputra.
16500 ₹ after adding balance of bike rentals.
Return flight to Delhi in evening 4.5k
21000₹
Around 3k per head was sent on food chain snacks
Yes it possible to finish in 24k for 12 day itinerary to these 3 beautiful states.
How we did it? Why so cheap?
1 We were group of 4, hiring a bike/car/tent/room was all shared.
2. We looked for comfort not luxury.
3. North Sikkim biggest saving by taking shared cabs( You save big if you can adjust a bit.
4. Overnight train from NJP TO guwahati.
5. Royal Enfield and shared between 2.
6. Stay was in tent, home stays
7. Entry fee in north Sikkim was also included.