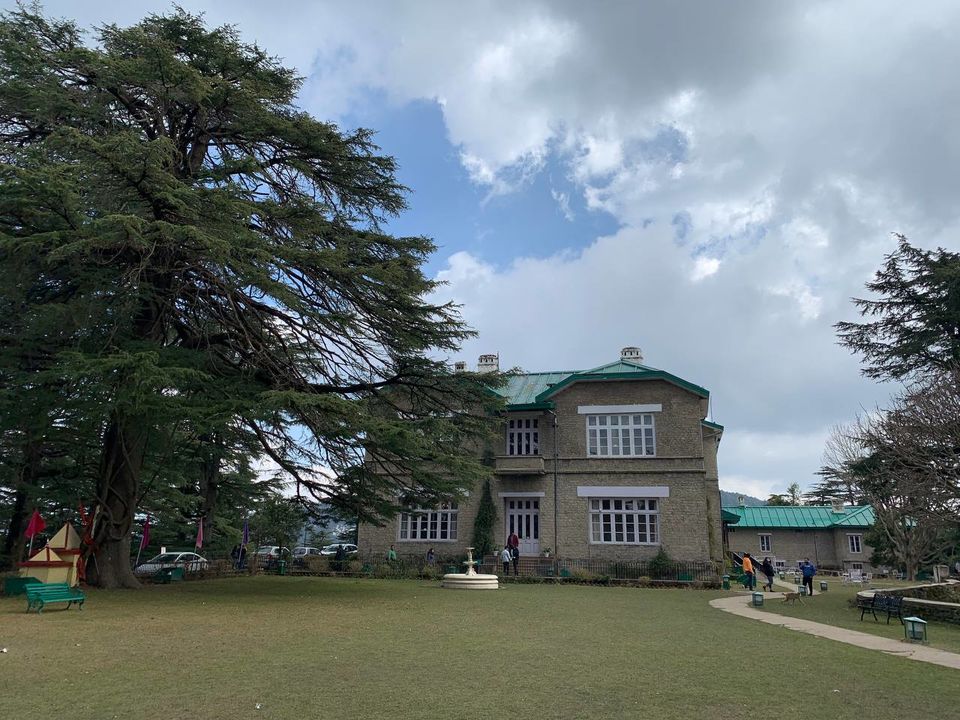 Himachal has so much to offer that despite being there 4 times now, I think I have not been able to explore even 1/10th of it- Especially the many offbeat and lesser known places. Even places adjacent to Himachal (bordering Haryana) have a lot of such destinations, and all these get hidden amidst the mainstream madness around Shimla and Manali.
It was a 3 day trip with friends, and I reached Panchkula(adjacent to Chandigarh) on the morning of Day 1, which acted as a base location for us given both my travel partners hail from tri-city.
We had originally planned for a day trip each to Fagu and Chail, with return on third day. However, due to snowfall (and subsequent traffic) near former, we decided to drop the plan and find an alternative for Day 1. The good thing about Chandigarh is that there are plenty of options one can go for, and luckily we agreed upon Morni Hills- A quiet, peaceful getaway , approx. 30kms from Panchkula city.
One might think that given Morni hills fall in Haryana state, the ride uphill may not be as good as that in upper altitudes. Call it weather's play or our luck, but the drive was a complete delight- The cool breeze was giving us chills whenever we opened the windows or stepped out of the car for a small break, likely because it had rained heavily last evening and it rained again during the day. In-fact, we did stop multiple times to click few snaps and enjoy the weather- After all, as many have said already, journey is a thrill that is bigger than destination!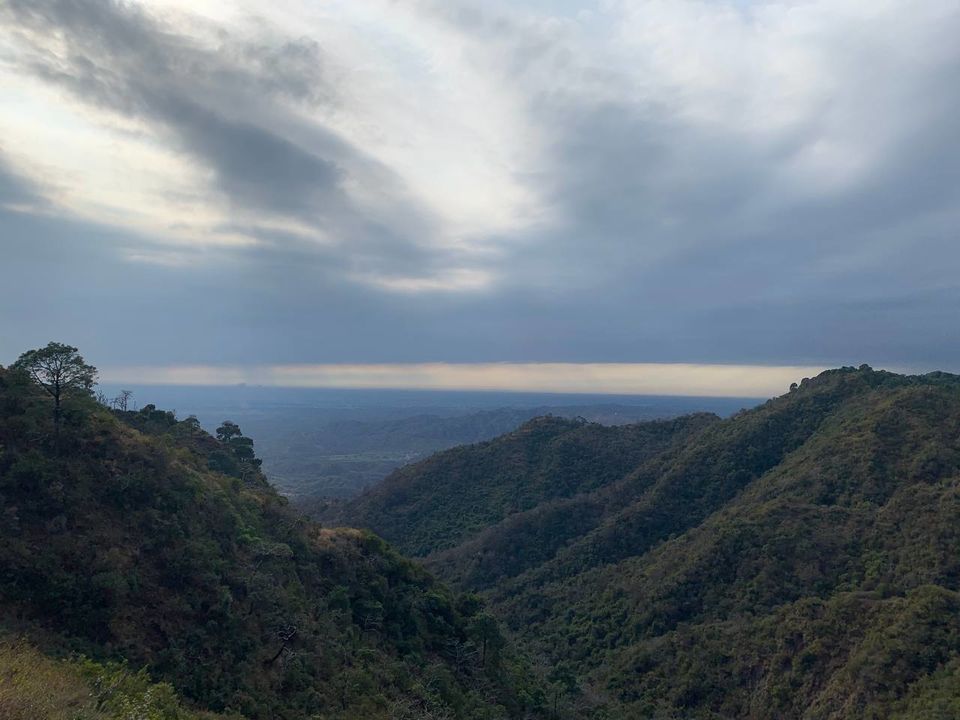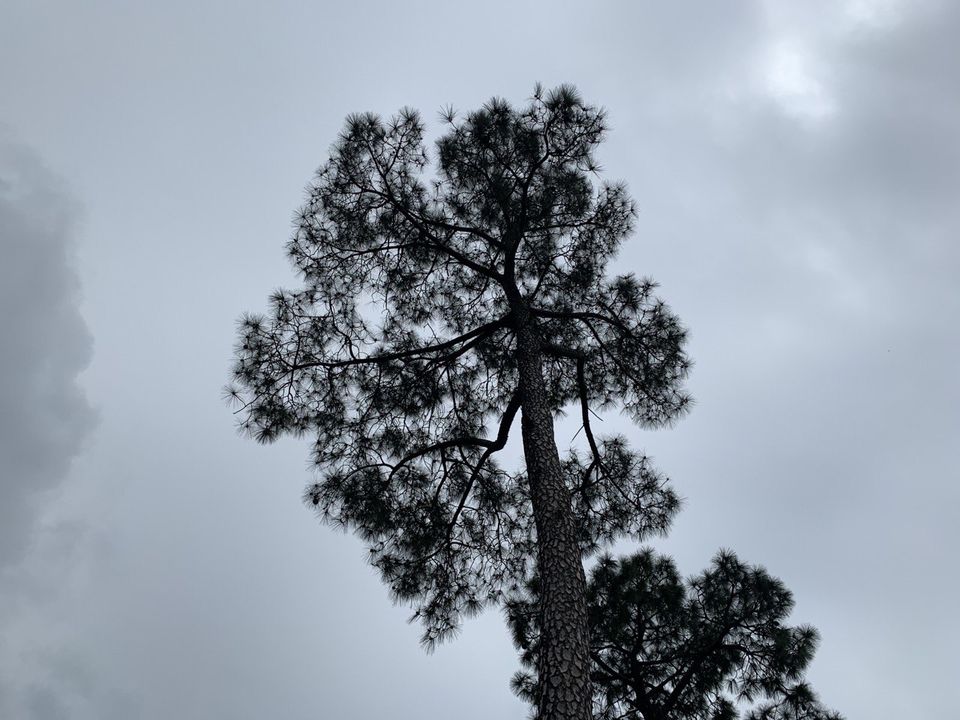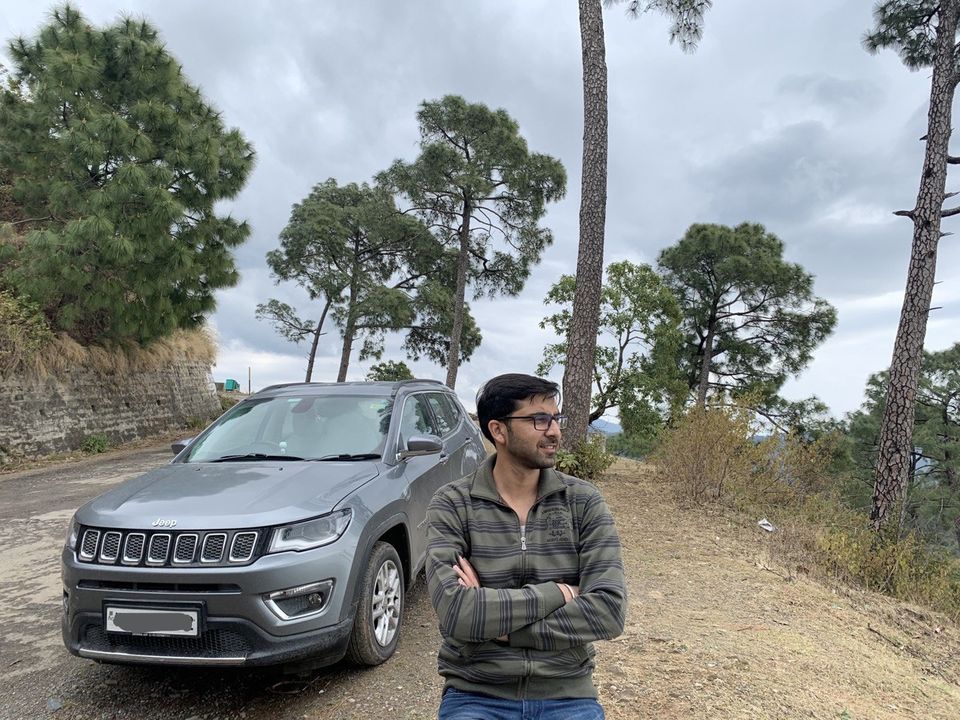 We reached Tikkar Taal in Morni village, a beautiful lake surrounded by forested hills and a picturesque landscape. The place is a sight to behold, especially when the weather is rainy. There are multiple activities one could do here, including boating/trekking/hiking. We chose paddle boating, since we were 3 guys willing to exert a little energy after sitting in the car for around 1.5 hours.
Given the lake is surrounded by hills, going around the lake in a boat viewing the landscape was mesmerizing. The best part about boating is that when one reaches in the middle of water and stops paddling, there is an absolute silence and calm around- Something difficult to achieve in the daily hustle-bustle of life.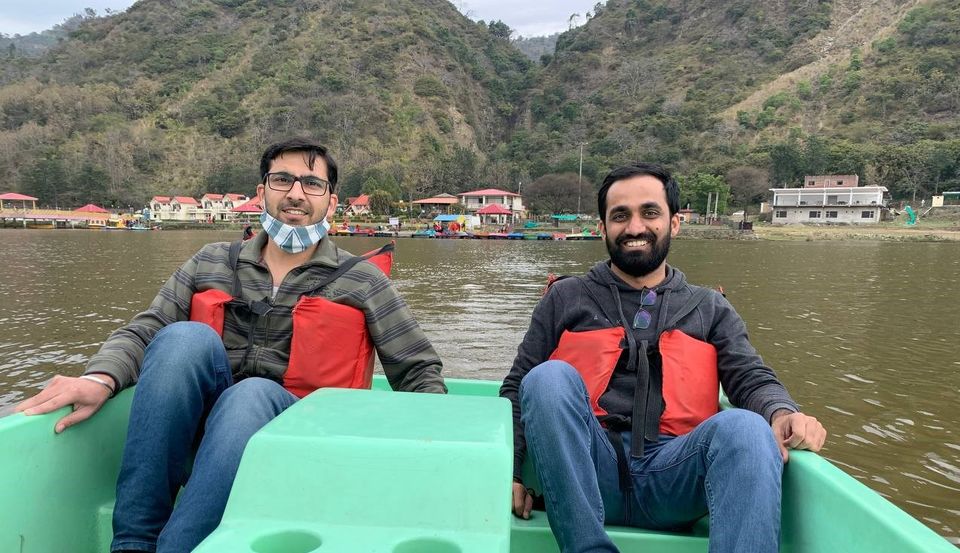 We paddled around the lake for half an hour, post which we got back to lake premises, which comprises of a large ground area to relax, play, have food or just view the scenery. There are also some games and activities, to ensure people (and kids) remain engaged. As soon as we were done with boating, we had our lunch (that we carried from home), as suggested by someone beforehand given the food in the Lake View Hotel and Restaurant adjoining Tikkar Taal is not up to the mark. However, as soon as we were done having our lunch, there was a heavy rain shower for the next hour. This prompted us to take refuge in the restaurant and to have some tea, before we headed back.
Our trip back home to Panchkula was peaceful, listening to music in the car and planning to relax for the next day's trip to Chail. We ended our day early, but in no way felt that we settled for anything less. Morni was a good choice!
We planned to leave from Panchkula to Chail in the morning, and started around 9am. Looking at the weather forecast is an important consideration, as it could make or break your plans of travelling uphill, especially in the snowfall season. It showed a clear day ahead in Chail, giving us a green signal to proceed. The road-trip started again, this time on the Himalayan Expressway. In the past, every time I passed by this highway, it was during the midnight with me sleeping soundly in a Delhi-Manali bus, hence I always missed the amazing views this road has to offer as soon as we leave Chandigarh. Good music, nice views and suitable company amount to the perfect road trip!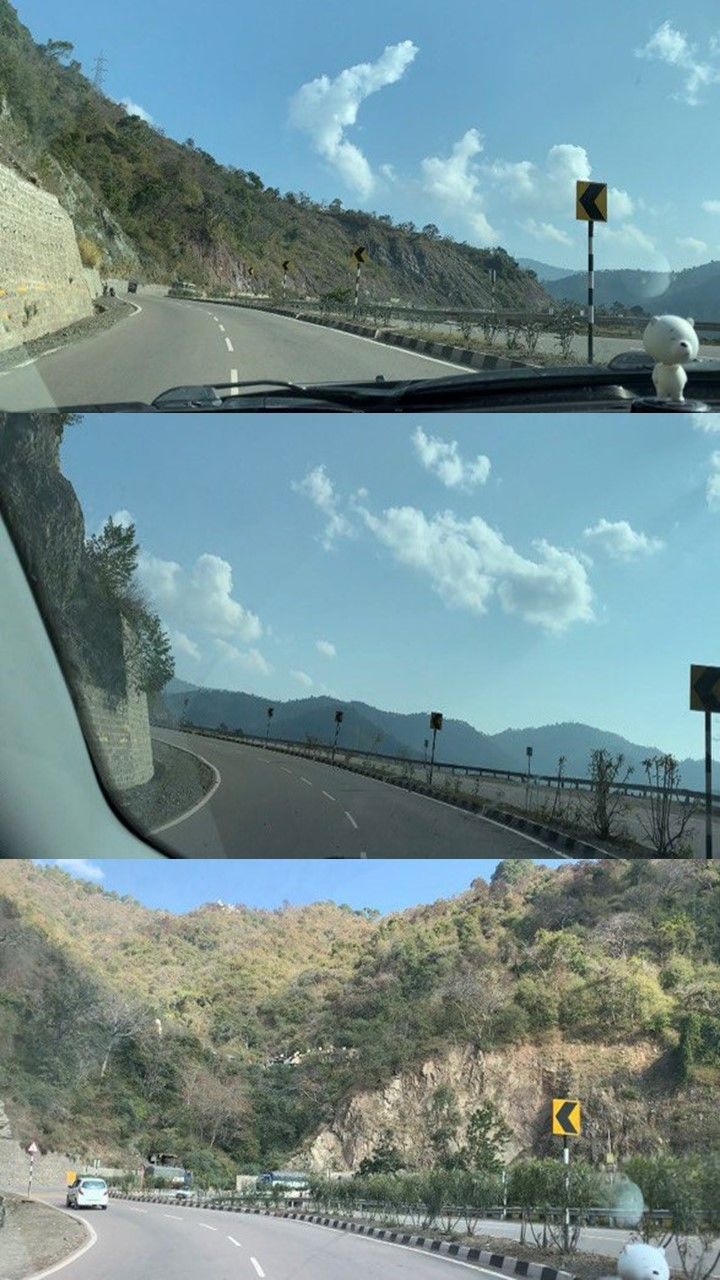 Our first stop was Sadhupul bridge, which is a part of a little village around river Ashwin, between Chail and Solan. This is a short stop that can be taken before reaching Chail. Frankly, the amount of water in any particular season would decide how good the experience would be- The bridge area is like any riverfront, with some dhabas/restaurants around for people to sit, relax, enjoy the view and have some maggi.
There were a few groups of friends who were playing Punjabi music, dri and enjoying the landscape.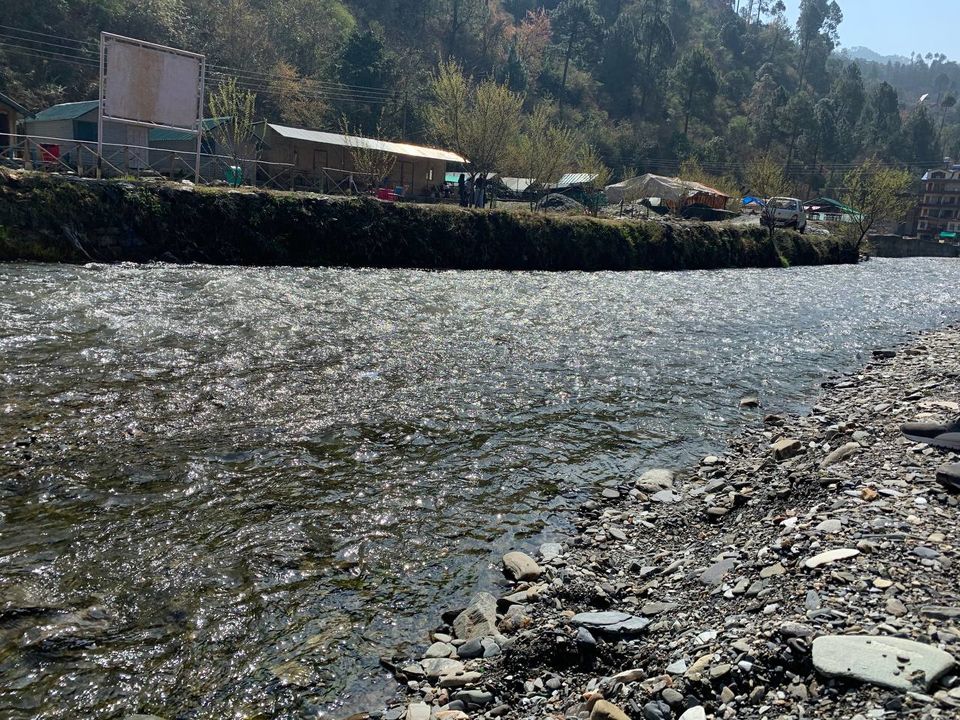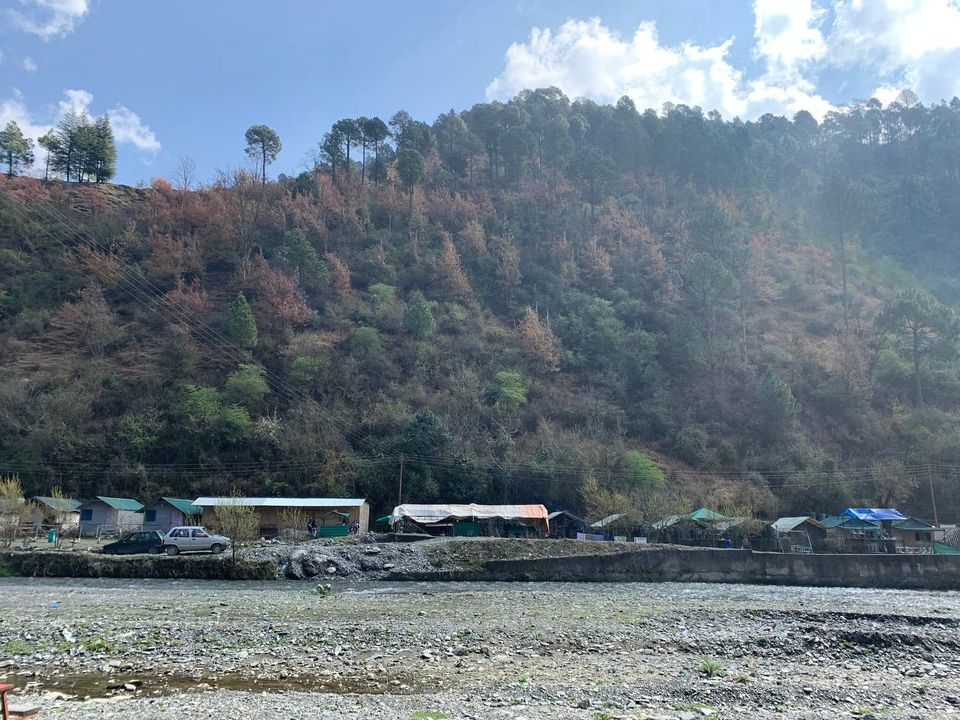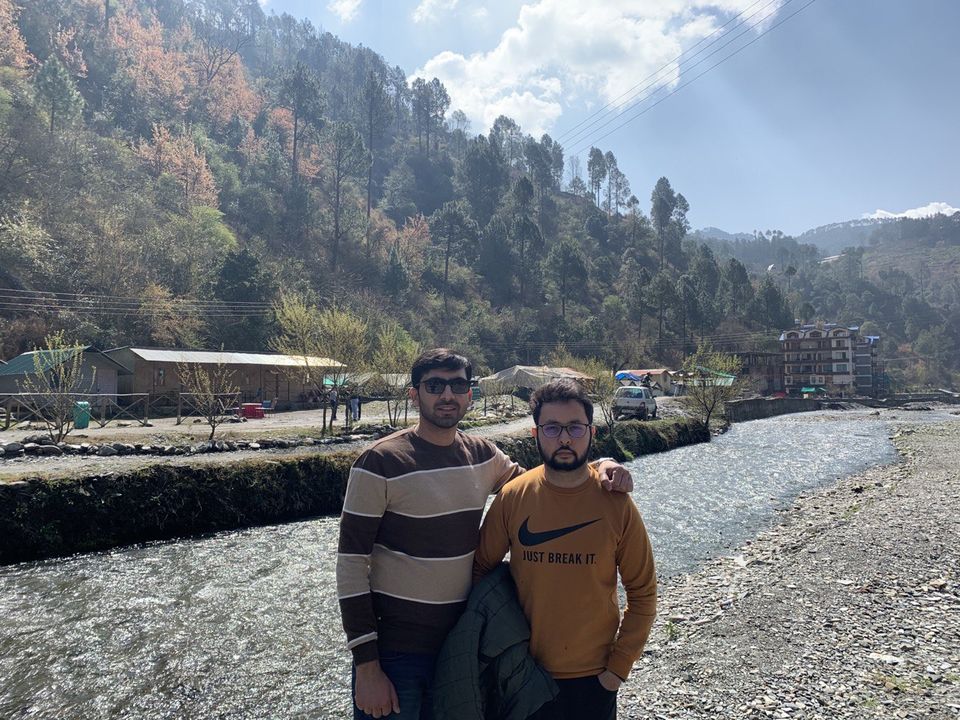 We had maggi and masala peanuts, before we started our journey to our stay-location in Chail (which was around half hour ahead). We reached Village Live Inn Resort by around 12:45 pm, and waited for our room to get ready.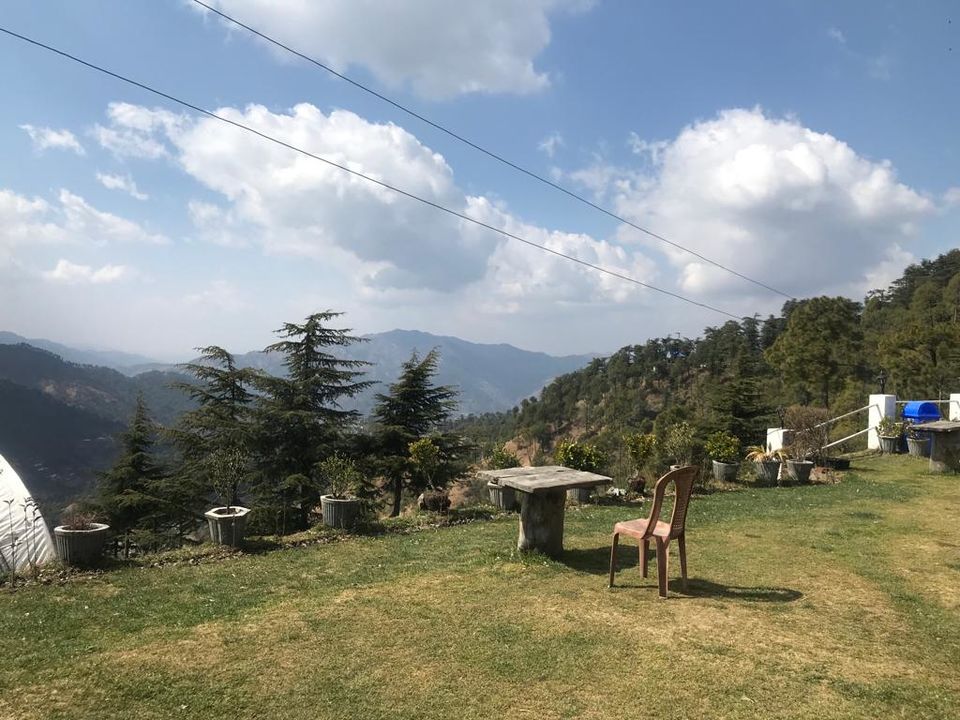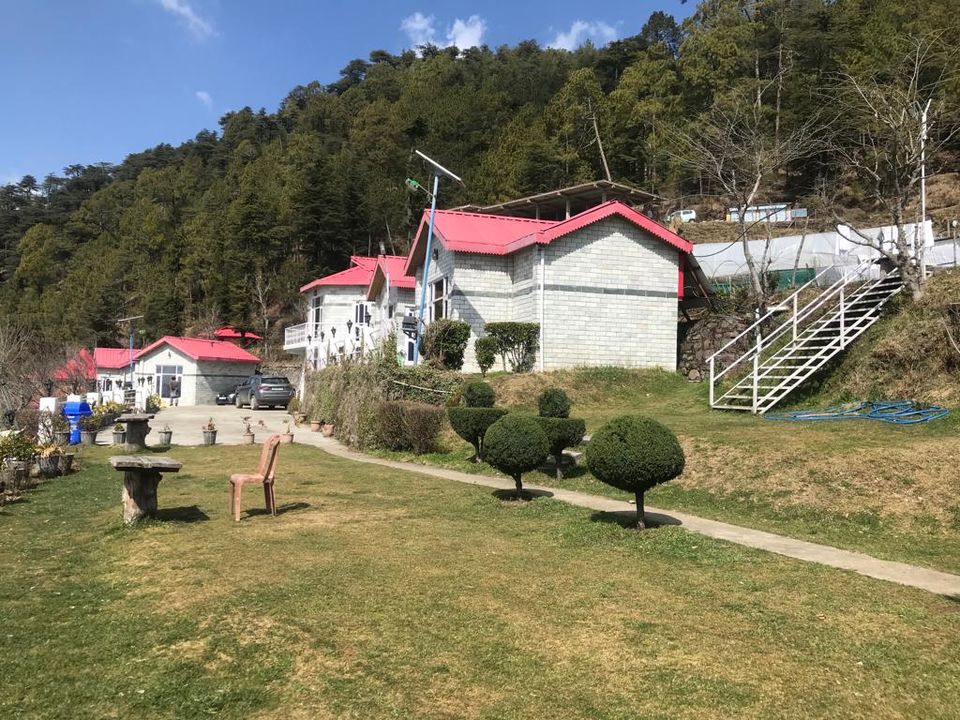 The resort we booked was located around 5 kms before Chail , a huge property comprising of different types of cottages/rooms. The property is owned by multiple family members, and a common entrance later leads to different hotel stays within the same premise.
The overall view and location was mesmerizing and beautiful. We stayed in an executive category room, which had all basic amenities needed to make the stay comfortable. Nothing extremely fancy, but we had all we needed. The balcony had an amazing view of hills, although we had to make a move as soon as we entered the room, given we were losing daylight to visit the key attractions in Chail.
Hailing from the state of Rajasthan, I have come across more grand/large/traditional forts than this one, but the overall exterior view and landscape of this palace can give quite a few Indian palaces a run for their money. The distance between palace entrance and the actual palace would make you realize why indeed this is a 'palace', and why it was a shooting spot for the famous Bollywood movie, 3 Idiots (as the Ranchordas Shamaldas Chaanchad Haveli). The palace's exterior has a very international vibe, and the extended premises around it are such that you can keep sitting their for hours and just keep looking around it.
We entered the palace and went through the complete inside premises within 15 minutes, as there isn't much to see inside, especially if it is not your first time visiting a palace. It has some antiques, photographs and residential rooms along with an open restaurant and bar inside it.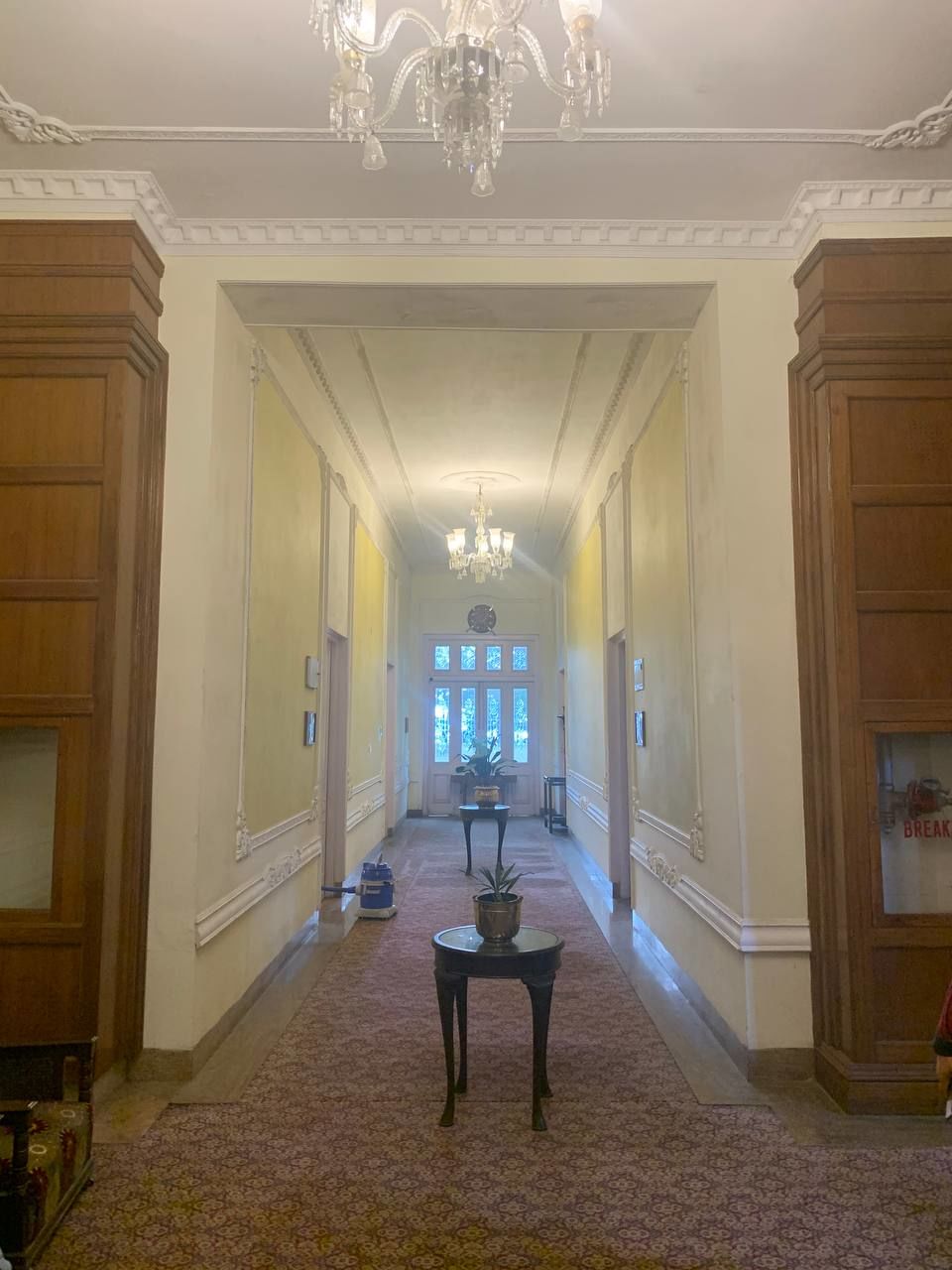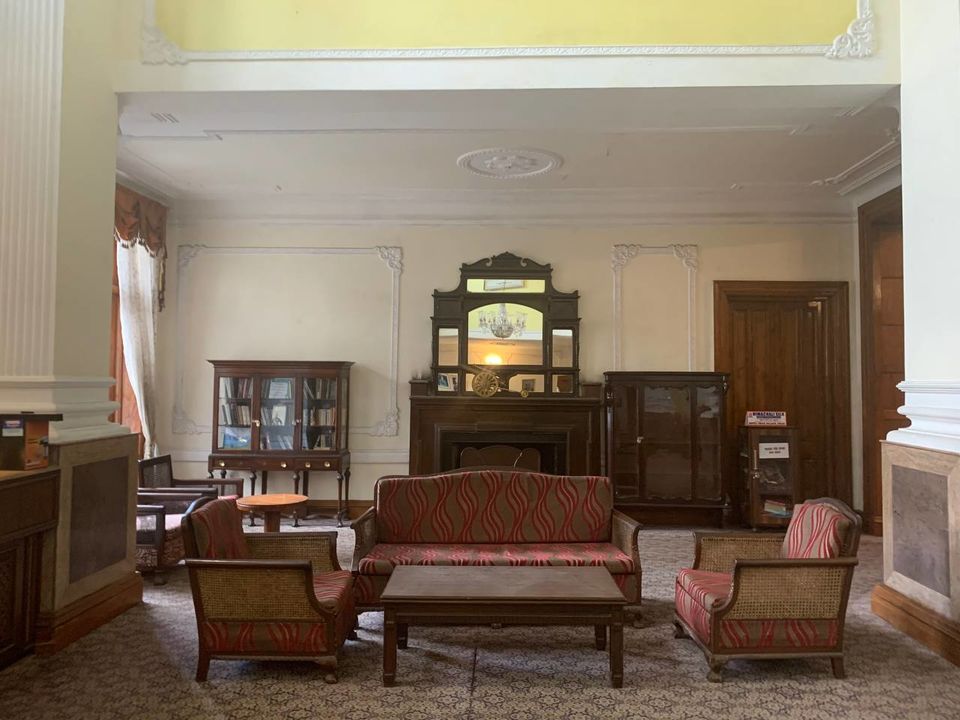 Upon coming outside, we went around the palace and clicked some photos given some excellent backdrops give the most picturesque snaps here. We wished there was a tea/coffee outlet here so we could keep up with the outdoor weather and sit for longer, given the temperature was quite low (around 4-5 degrees), and we had to take out our jackets to comfortably move around.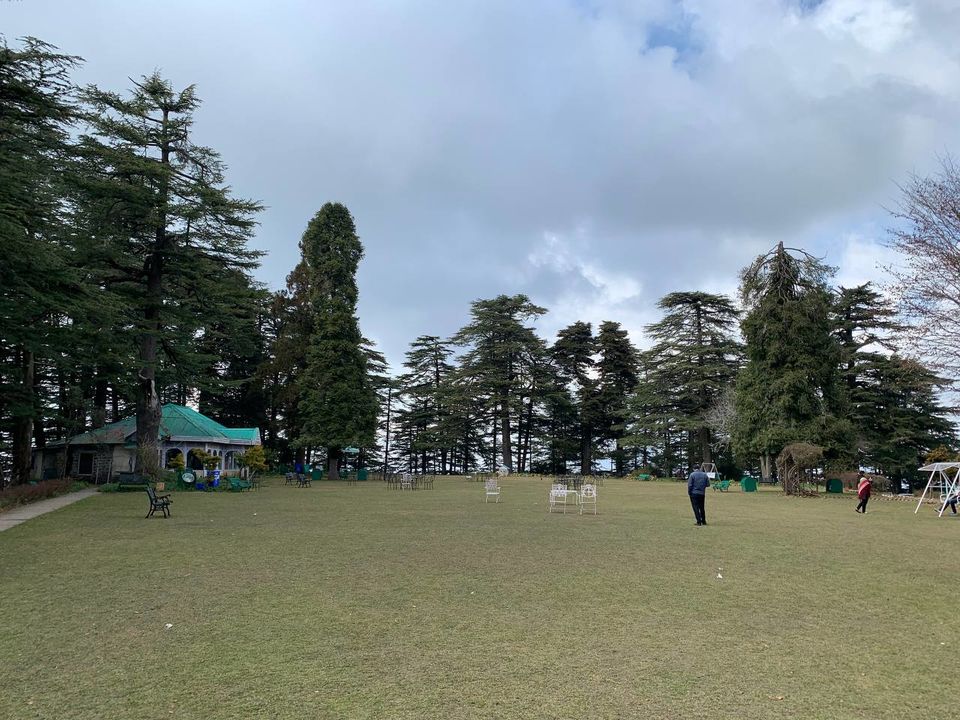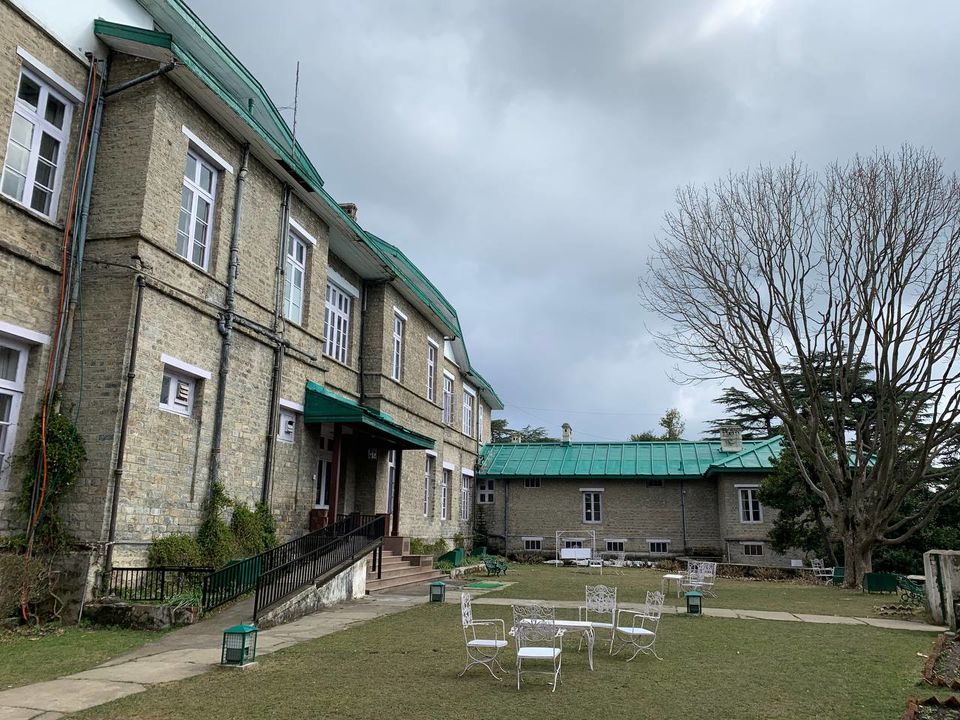 We set out to explore the premises of the palace, and from a distance we could observe some snow on hills around, given there was a snowfall on the previous day. We further walked around and came across calm meadows, with pin-drop silence as there was no one around except the 3 of us. These are the perfect locations for the tree dance sequences in 90's Bollywood movies.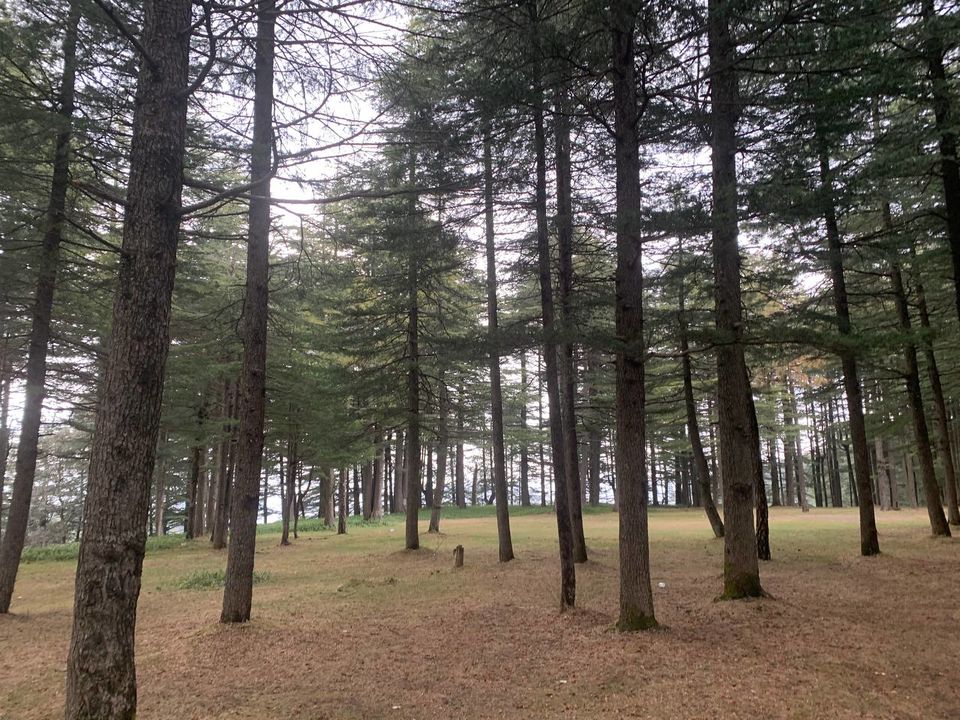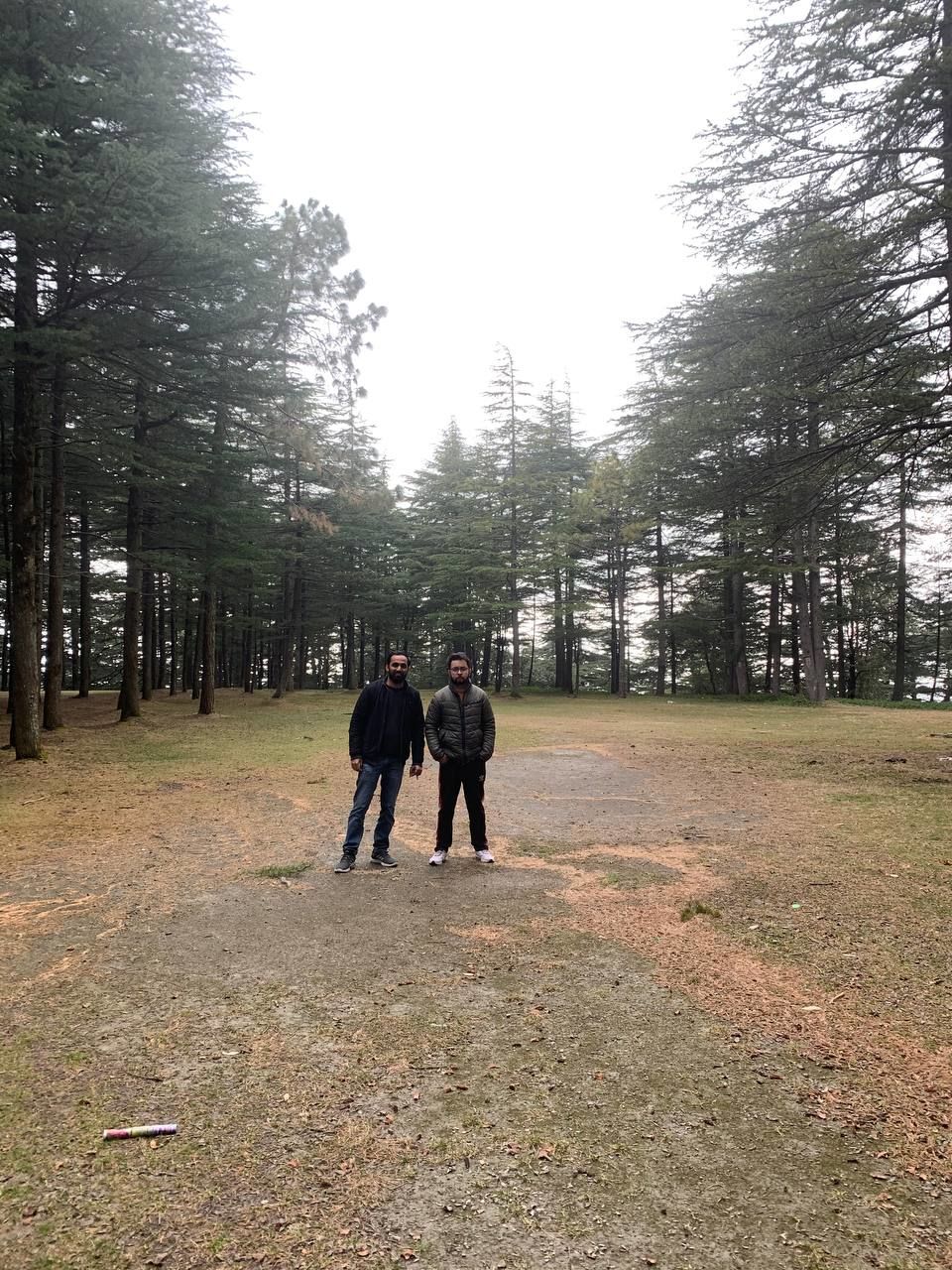 We moved around a little more within palace premises before departing to our next destination, Kali Ka Tibba.
The best part of this temple is that it is situated at the highest point of Chail, and the panoramic view from here is extremely scenic and quaint. The temple premises are reachable via a 4-wheeler, although the road uphill can be tricky and hence, one may need a very experienced person to drive up here.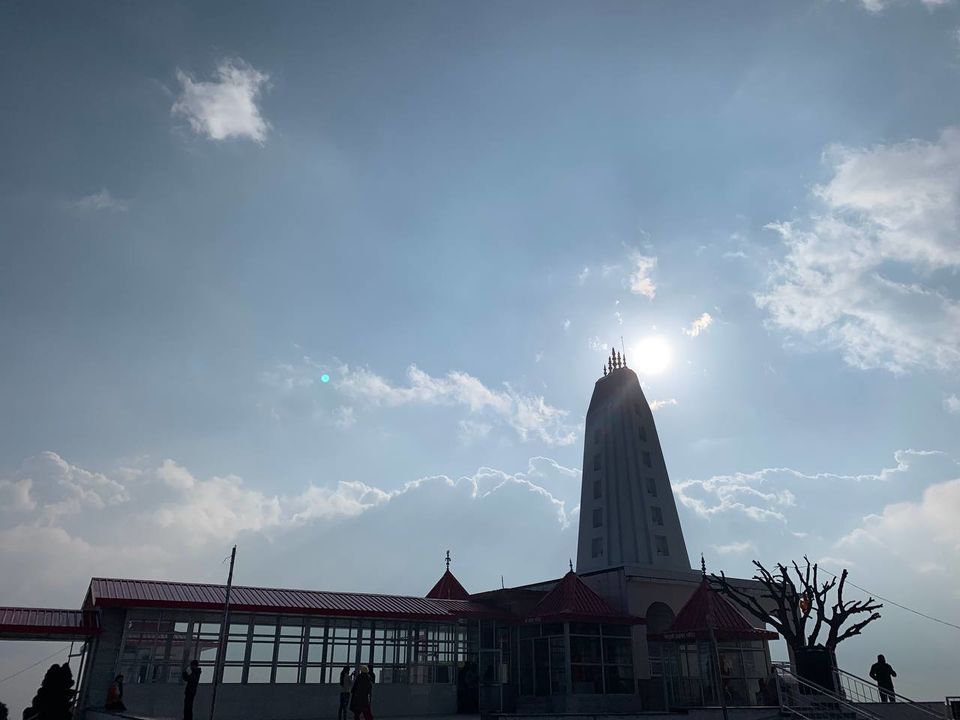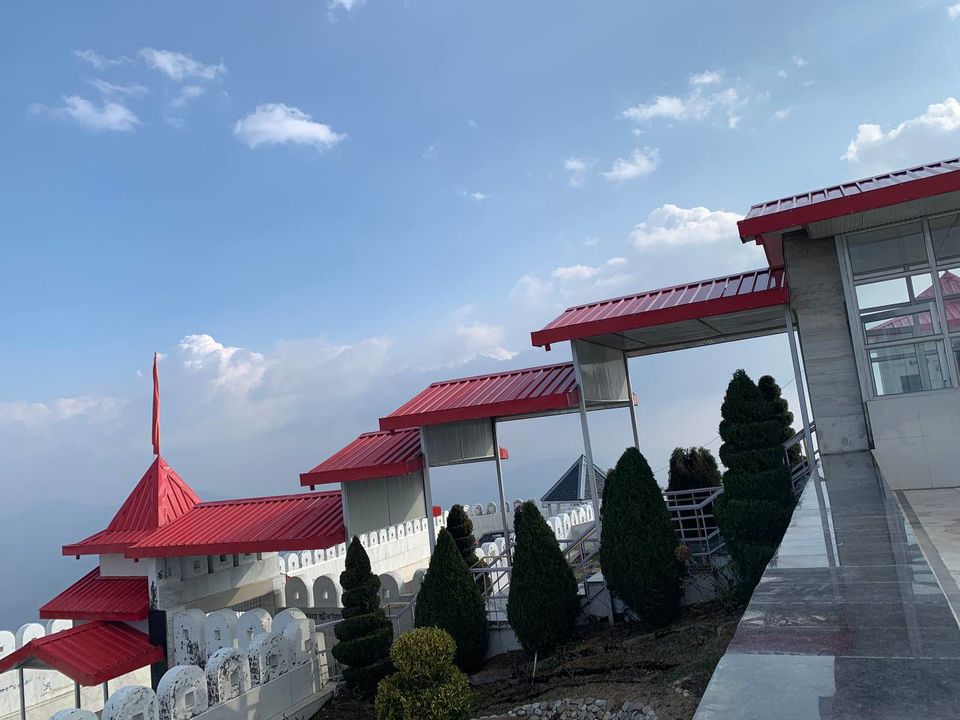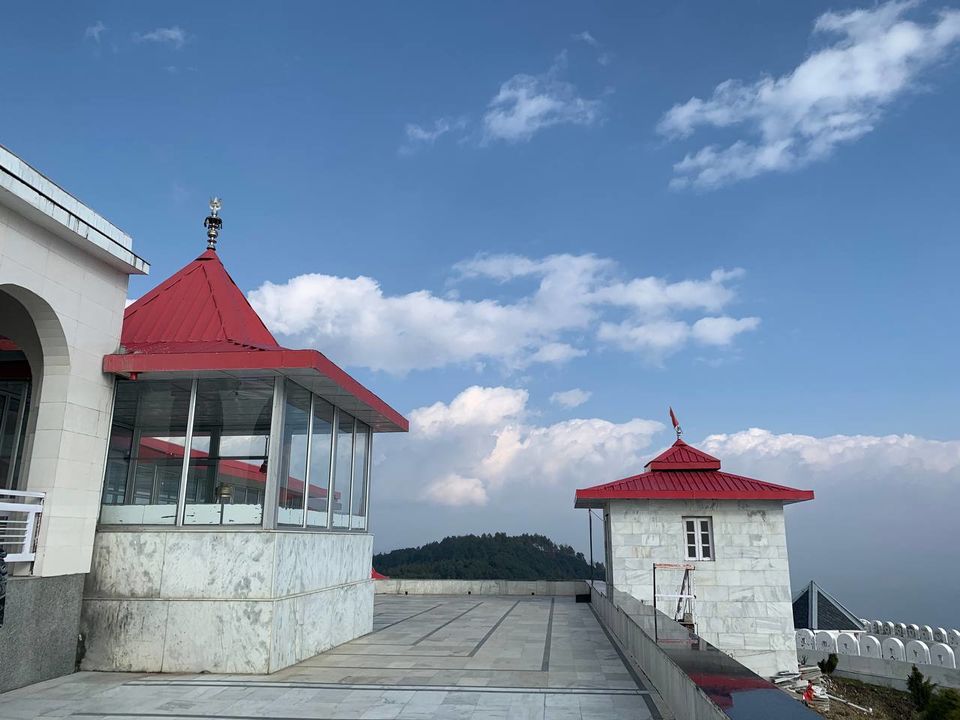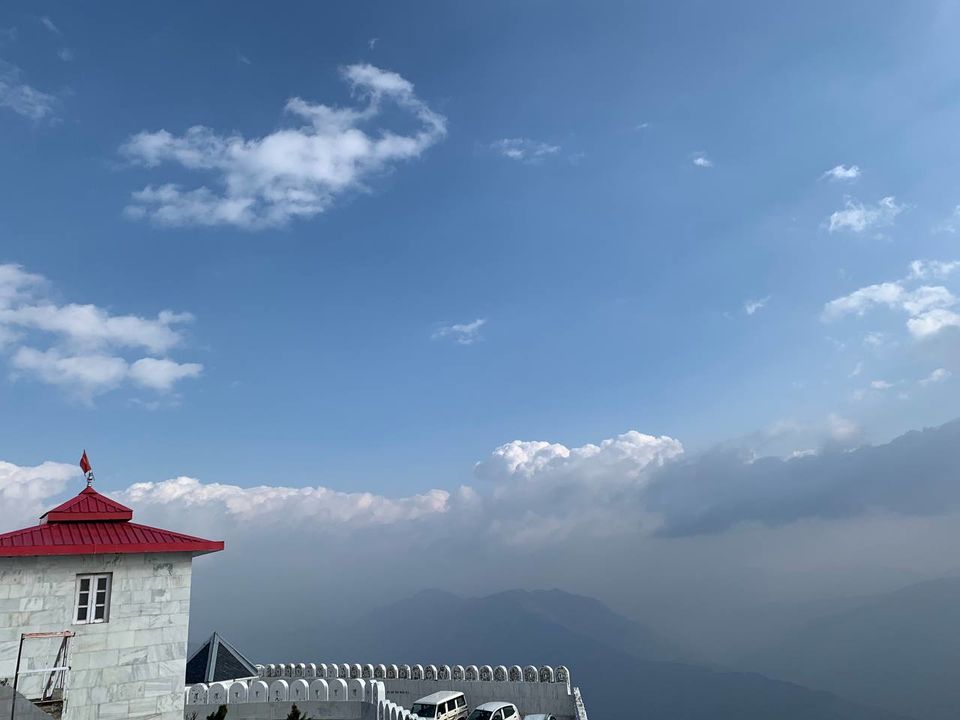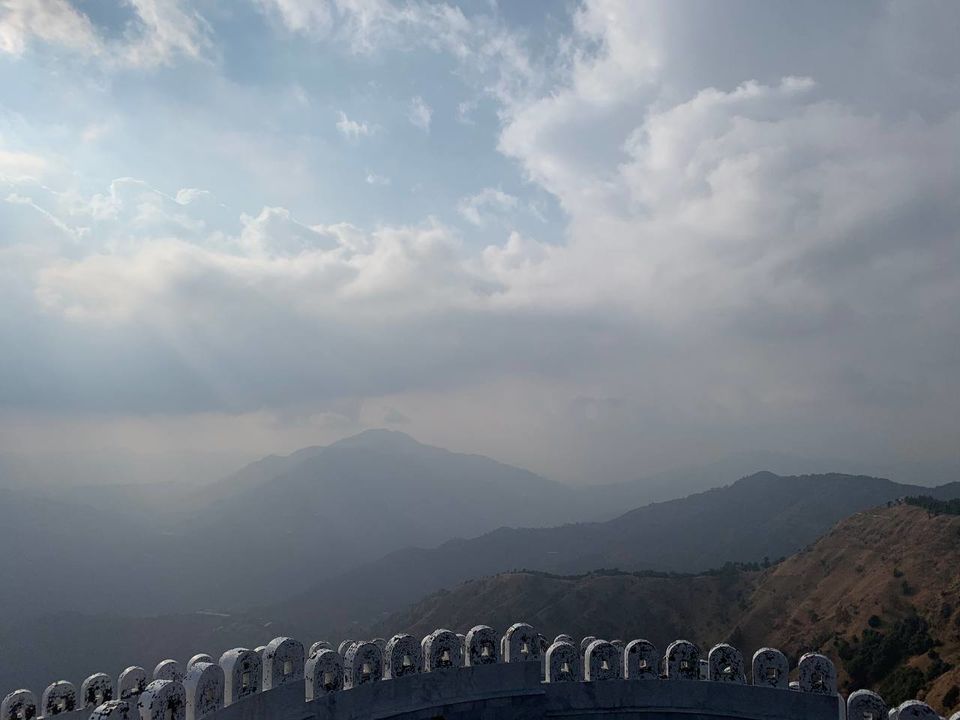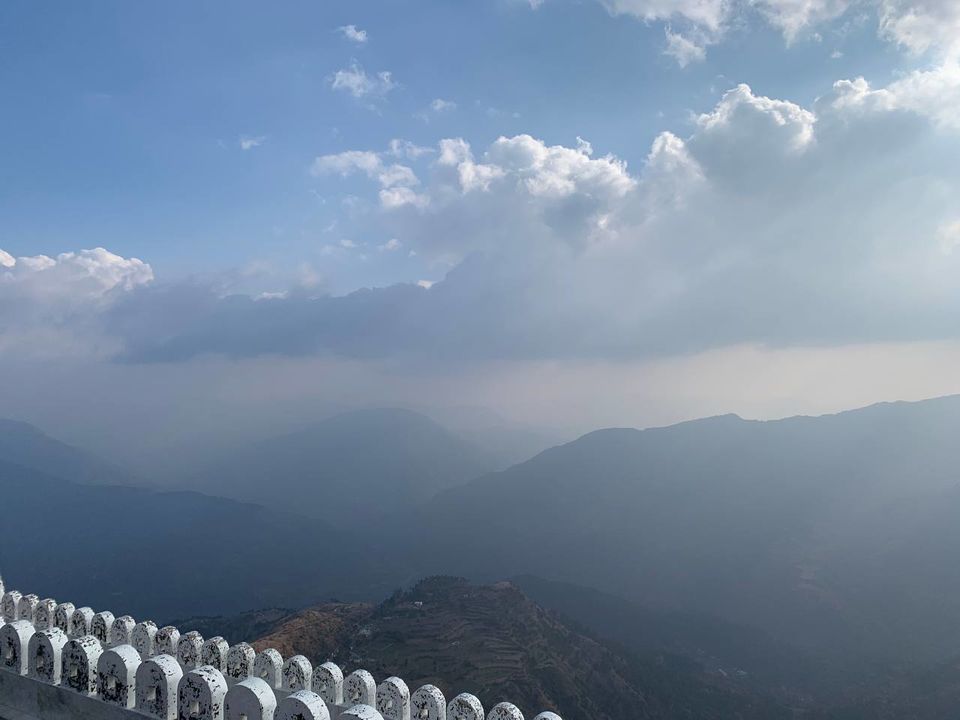 We spent around half hour up at the temple and it's premises, and then headed back on the road, towards our final destination- World's highest Cricket Ground, Chail Stadium. However, when we reached the cut on the road that leads to it, we were told that the stadium has been now turned into an official Army School, hence not accessible to public.
Although this was a kind of a bummer, we kept moving back to Chail's main market, in order to stop there for a bite and tea. It was a very small yet cute little marketplace, and we parked our vehicle a little away from there and decided to take a quick walk around. We also came across a small post-office, which for some reason fascinated us all (despite the fact that they exist in bigger cities too, but we rarely come across them).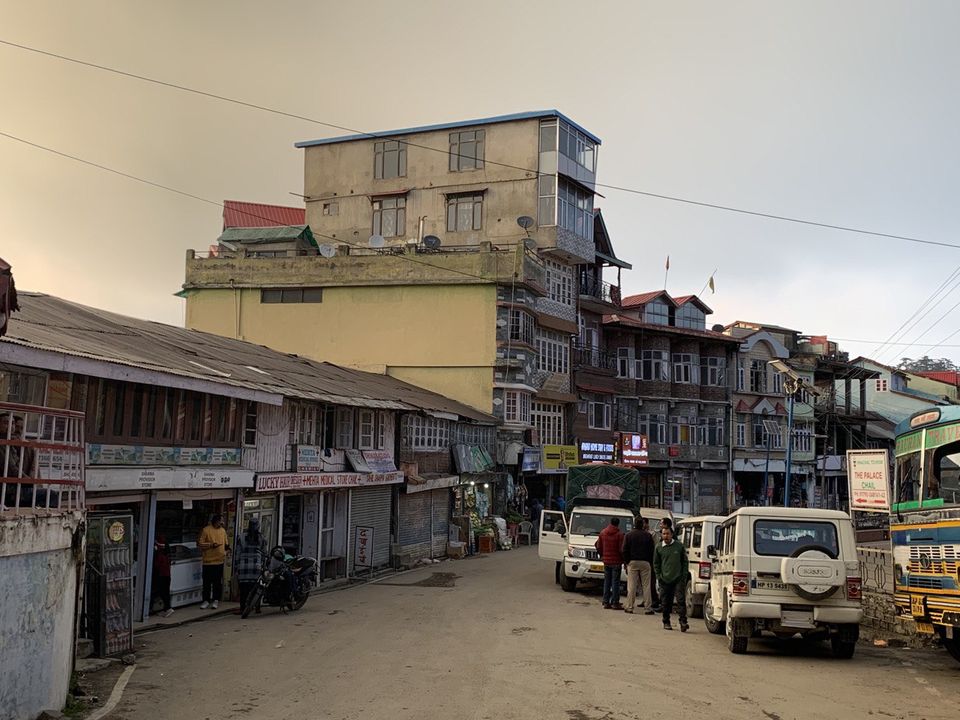 We had some snacks and tea in one of the very few cafes (non-fancy ones) in the area, and headed towards our place of stay. We wanted to reach there on time, given driving in dark on hilly areas can be risky, especially since the roads leading to Chail are less wide and hence, it is difficult to assess when a vehicle is coming from the other direction.
Upon reaching, we went for a walk within the resort premises, given they have quite a large estate with farming for different types of flowers and fruits. As we went around, we realized there are a variety of cottages and family owned properties within the larger resort. Luckily, we were able to catch-up with sunset as well.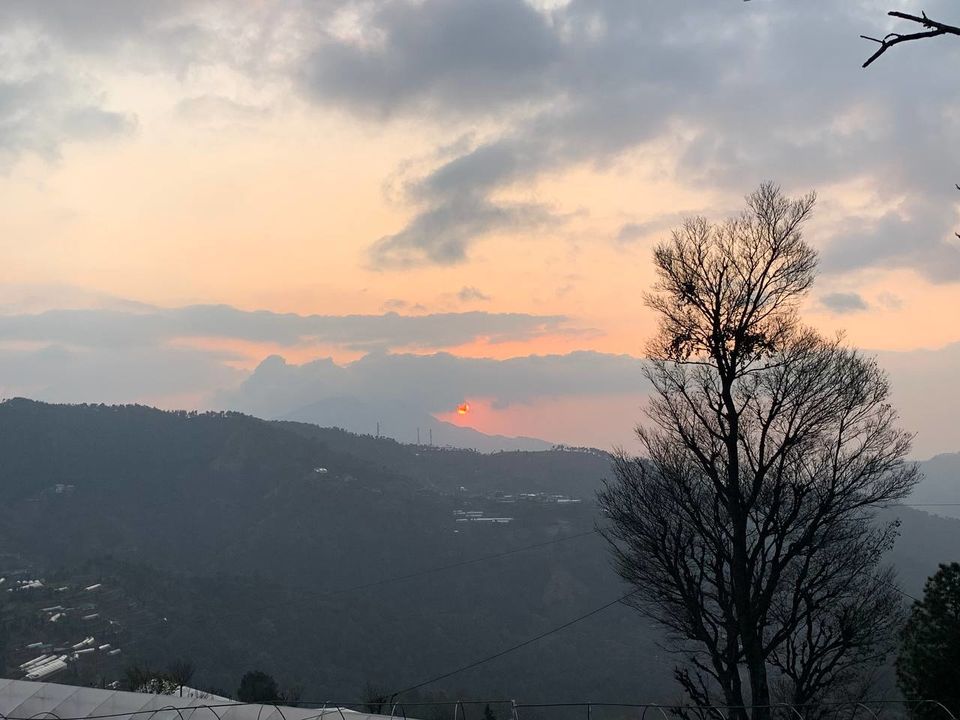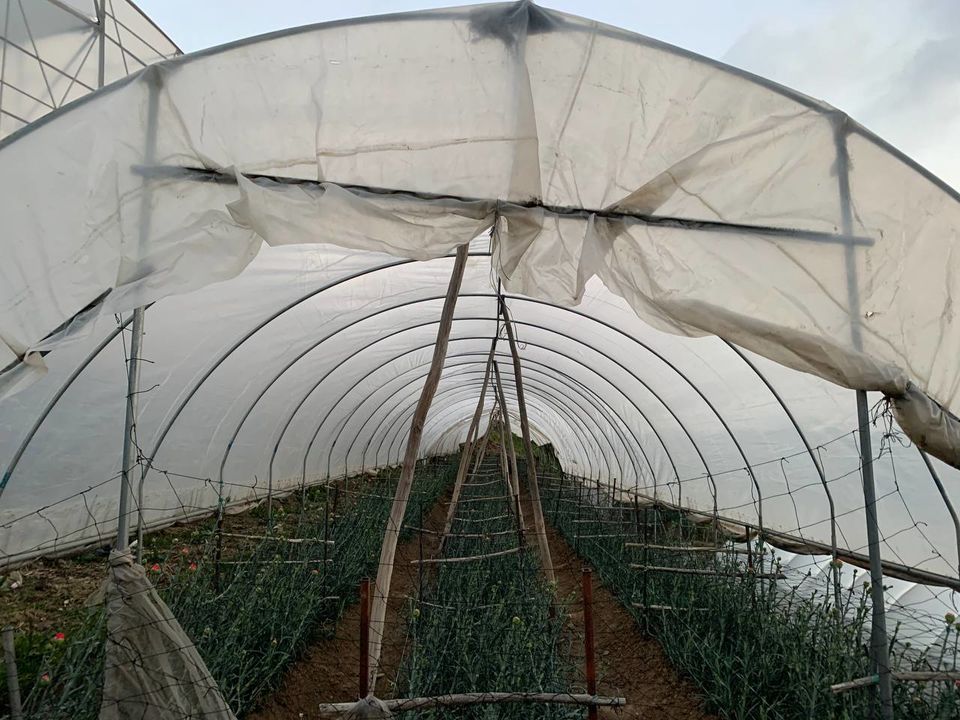 We were tired and hence, moved towards our room after this walk. The temperature started to go down sharply, and we ordered our dinner inside the room, along with post-dinner tea to combat the cold. The dinner served by the staff was tasty, and reasonably priced. We went out for a walk around out cottage post-dinner, but it was a short one given the temperature was touching 2 degrees.
After some chit-chat, we went to sleep. It was almost around 7am that one of us woke up, to a temperature of almost zero degrees, hence getting outside the bed was a challenge. However, as the day progressed, it got better.
We had tea and breakfast in the room, and after a small walk around, checked-out from our stay and headed back to Panchkula. The complete journey back was smooth, and we took a d-tour to the Cafe Mitti near Kasauli for our brunch, since it was a suggestion from a friend. The cafe offers an outdoor seating with a nice view of hills and a cool breeze (which I assume is a perennial phenomenon), and the food there is also good (with some exceptions!). The cafe seems to be pet friendly, and can be given a shot if you have plans to stop for a bite.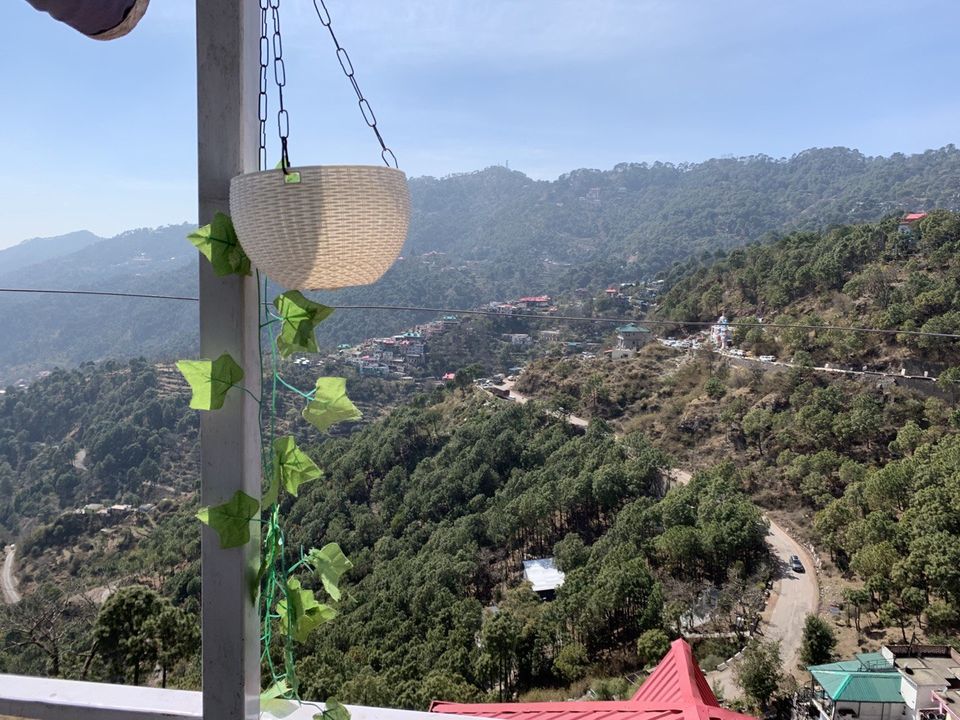 And with this, we headed home for the final sprint of our trip. Despite the fact that it didn't go as per our original plan, we ended up spending 2 days visiting so many new, nice and scenic places around Chandigarh- It was a perfect weekend trip for all of us, and both the places- Chail and Morni Hills are highly recommended, if anyone is looking for a quick getaway for a short weekend.