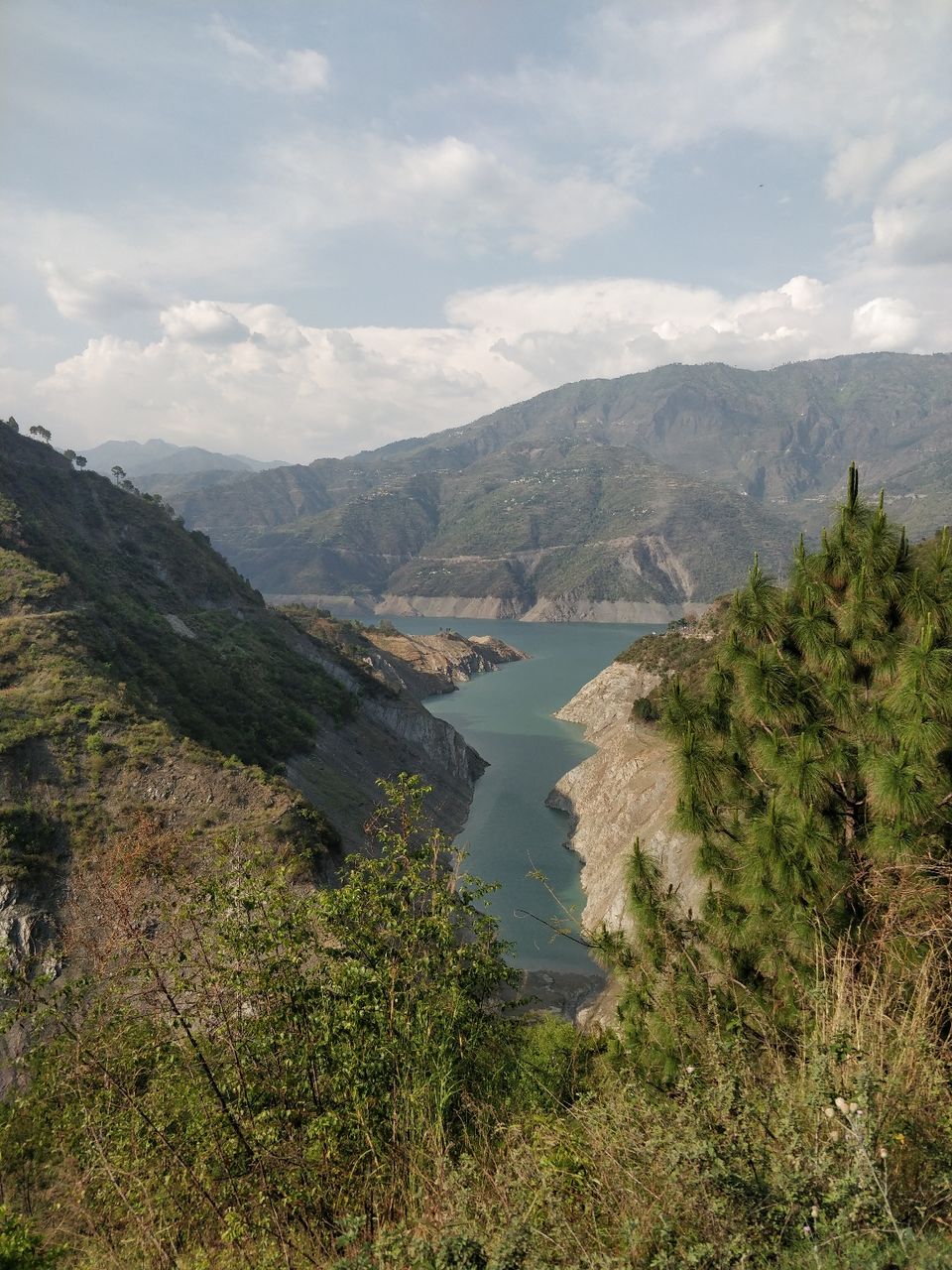 Reached Mussoorie on day 1 while covering Sahastradhara Dehradun. Probably less known place but better than Kemty Falls. Clean medicinal water coming down from the mountains gives a freshness to the body also less commercialized yet. On reaching Mussoorie had a relaxing evening on the Mall Road which is a must to taste the flavour of different bakeries, sweets and specially the food. After a long walk enjoyed the night looking at lights which seemed to be stars from the hotel room window.
Went to Kemty Falls. On reaching the spot one comes to know how a natural beauty can become disaster by humans. Full of trash of plastic, polybags, paper plates etc. on the hills. Water was damn dirty.
After this we started our journey to Tehri Dam via Dhanaulti Eco Park. Not much to see but still a place for picnic and a spot made for visitors.
On reaching Tehri Lake which is a beautiful wonder made by humans of which first phase completed in the year 2006. One can do water activities like boating, banana ride, motor boat etc. Enjoy 2hours doing all activities there and then take a stay near by.
Started from Chamba and reached Haridwar for Ganga sanan. On the way to Delhi we found a ghat just on the NH road where one can park the vehicle and take a sanan. Which saves time to cross all the traffic on the NH and also the city and then reach the main Ghat. Ganga will remain Ganga whichever ghat it may be.
After that we started our journey back to Noida. It took us 6hours to reach our destination as it was a long Easter weekend so everyone had been to hills to take a chill pill from the heat and pollution of NCR.
Thanks to Google Maps it gave us alternative roots to avoid traffic jam. We reached safely home by the grace of God.