Established in 2020, Tenpy sets up tiny homes amidst nature for people who are seeking a peaceful getaway. Stress levels are rising and people are finding it difficult to distance themselves and get some much needed down time. Tenpy uses tiny homes as a hardware for people to get back to the basics, be close to nature, focus on themselves and indulge in a digital detox.
All the cabins are located within 1.5 - 2 hours away, within a 60 kilometer radius from the center of Bengaluru city, making it super easy to get away.
Conceptualized by an architect who grew up in the Himalayas, and wanted to get back to nature, Tenpy emerged as an amalgamation of Japanese minimalism and the Scandinavian style of living.
The concept of converting shipping containers into tiny homes was soon done away with because of the limitations in terms of functionality and design. Tenpy now creates experiences through pre-fabricated tiny homes keeping the experience authentic and unique.
The names of the homes are derived from characters in books that have been read by team members and loyal customers. Tenpy currently has four functioning tiny homes in different locations.
Tiny Rusty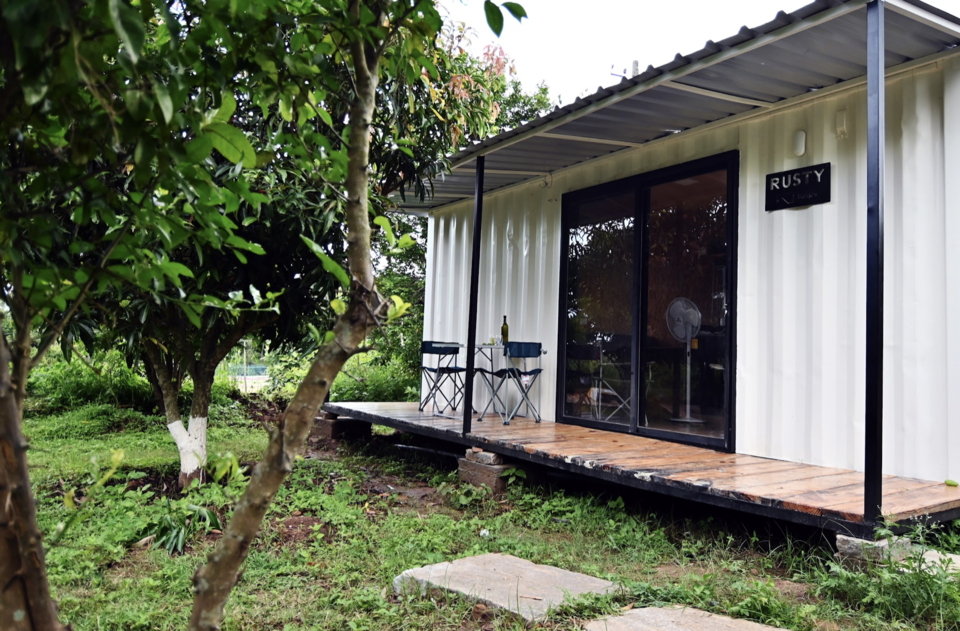 Tiny Rusty is created inside a container and houses three people. It has an A frame tiny house set next to it called Timothy which houses two people.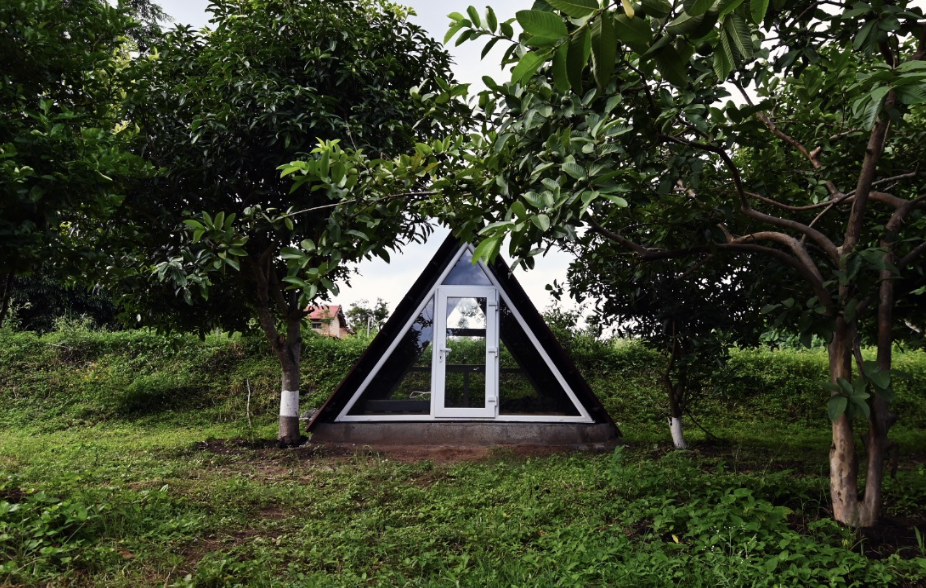 Set on a fruit orchard, Tiny Rusty provides a unique farm-to-table dining experience. You can also pick the fruits growing in the orchard, some of which are mangoes, plums, jamuns and guavas. Tiny Rusty is also equipped with an air conditioner and a flat screen TV.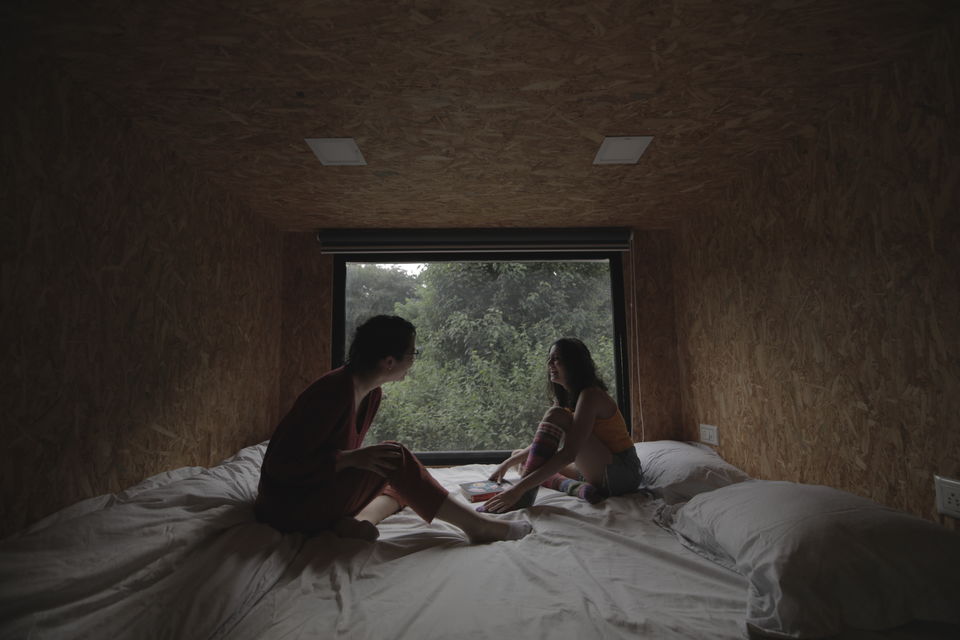 Location: Bilikal Forest
Price per night: Rs. 7,225/-
You can book your stay here.
Tiny Heidi
Tiny Heidi is another container home that has a beautiful lake nearby and a lovely early morning hiking trail. It lodges two people and is ideal for couples.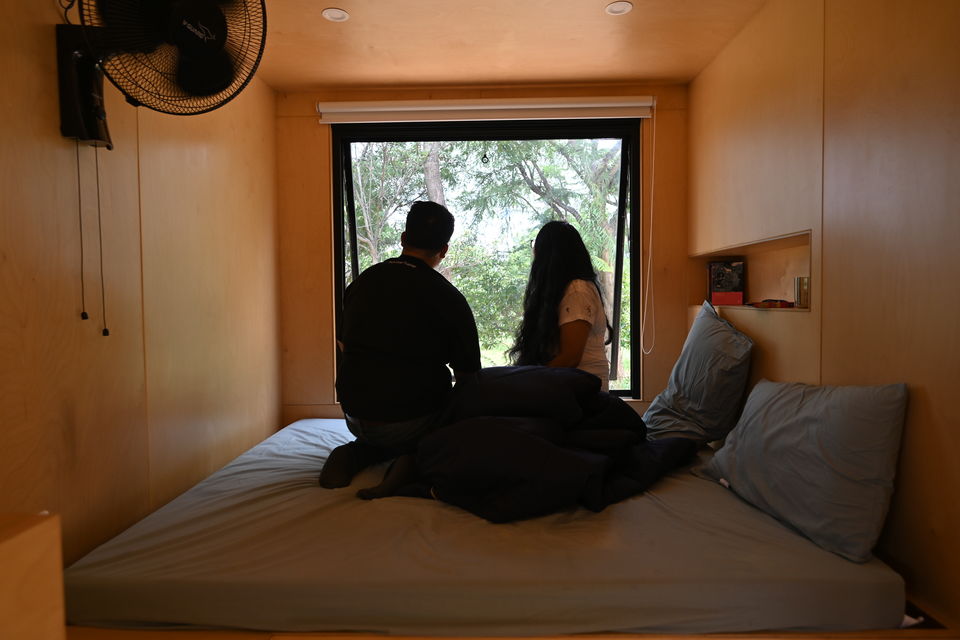 Location: Vishaal Farms, Doddenahalli
Price per night: Rs. 4,000/-
You can book your stay here.
Tiny Alice
Named after Alice in Wonderland, Tiny Alice is located on a farm with good hiking trails, surreal star gazing spots, and offers a great bird watching experience. Tiny Alice can accommodate four people and is ideal for families or small groups.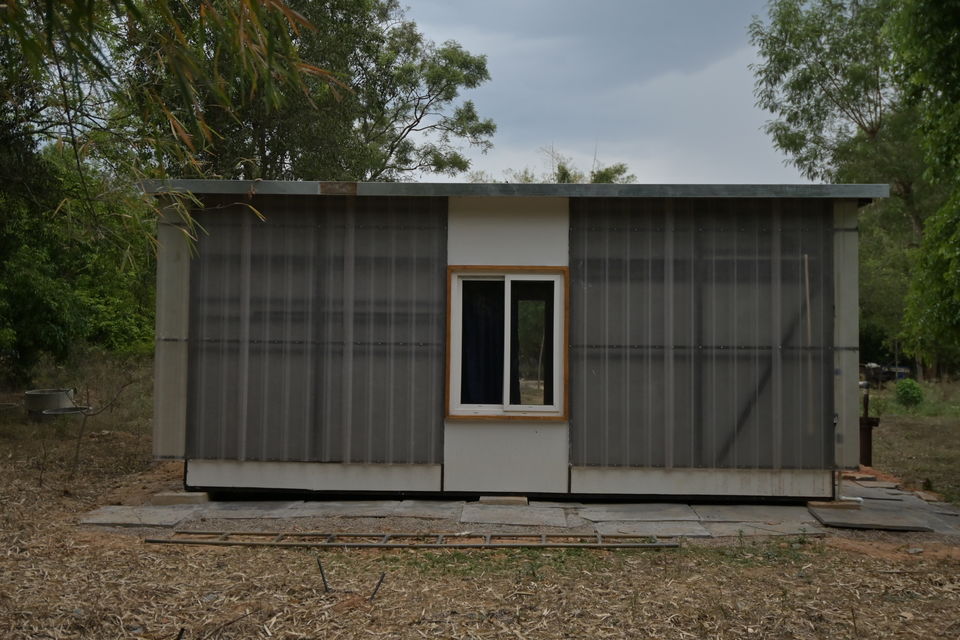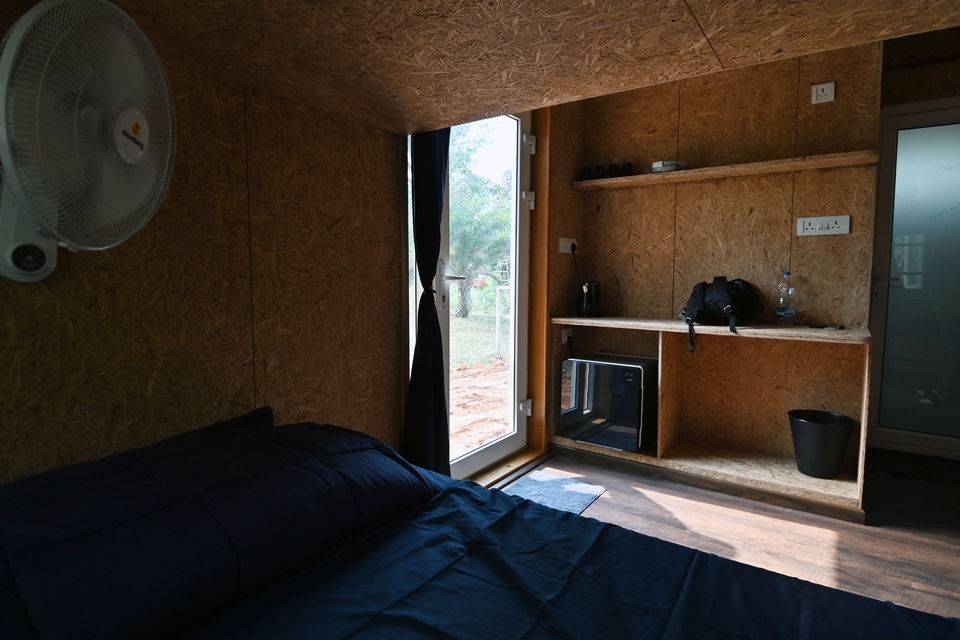 Location: Dee Mandala Farms, Kuntbommanahalli
Price per night: Rs. 4,050/-
You can book your stay here.
Tiny Hobbes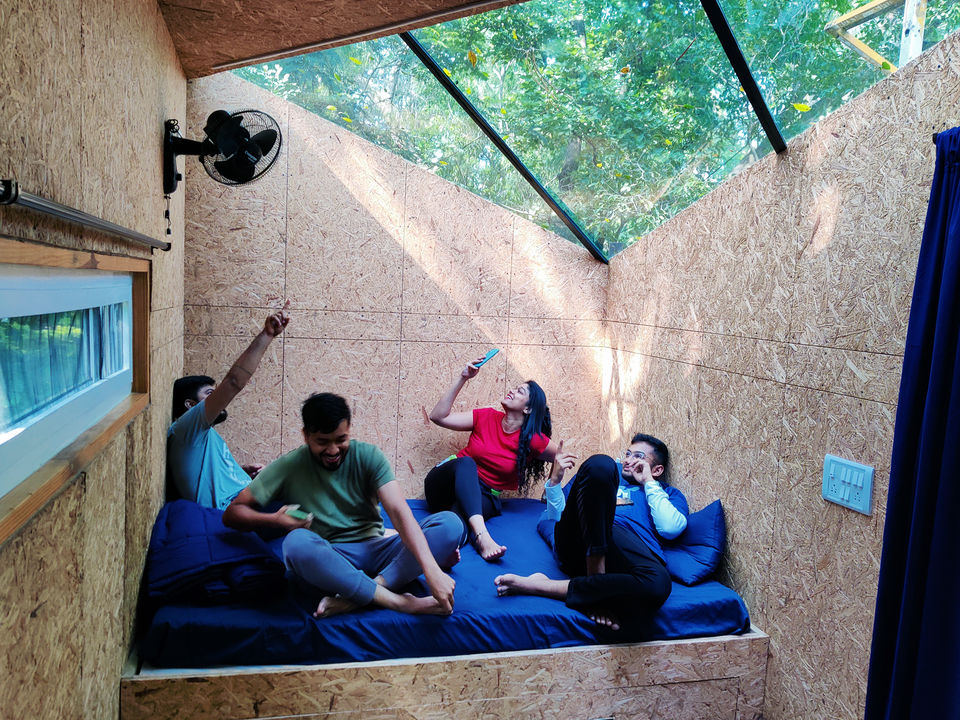 Tiny Hobbes is in the closest proximity to Bengaluru, only 25 kilometers away. Though it is on a smaller property, and accommodates three people, the home is completely DIY. There is a skylight in the cabin which is perfect to watch the night sky. A paradise for animal lovers, the farm has horses and geese, lots of shade to lie down under, and Bannerghatta Nature Reserve next door.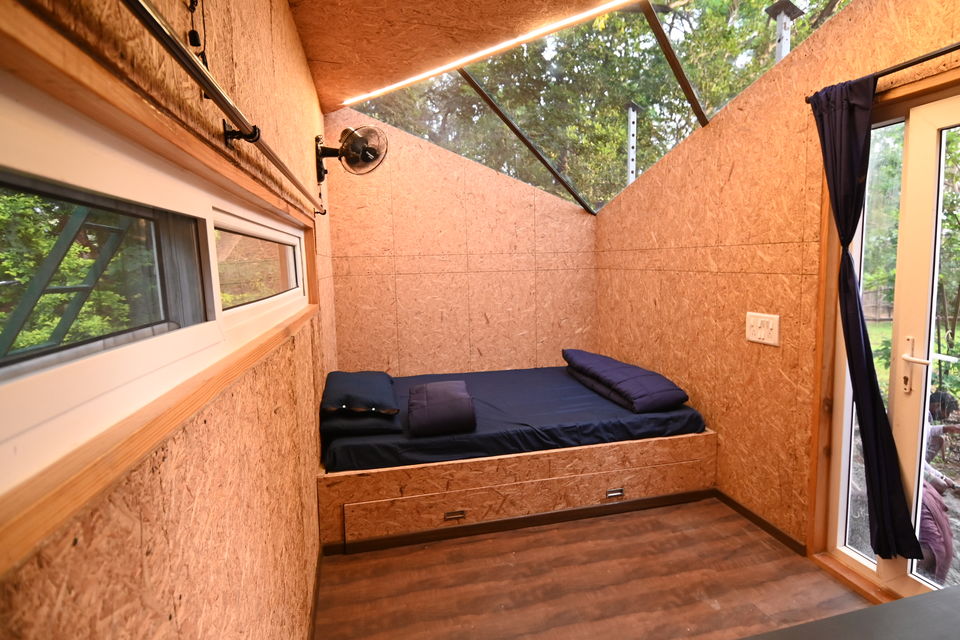 Location: Elephant Country Homestay, Boothanahalli
Price per night: Rs. 4,250/-
You can book your stay here.
Each of the tiny homes provides food (local cuisine) at an extra cost of Rs. 1,000-1,500 per head depending on the home. An electric kettle, mini fridge, an attached bathroom with hot water, a sit out, multiple board games, books, card games, and a hammock are some of the features each of the homes offer. As an added bonus, all the homes are also pet friendly.
Tenpy is soon building tiny homes in Lonavala in Maharashtra and adding more in the Western Ghats, Sakleshpur, at a winery and towards Hosur in Karnataka.
Are you ready to go back to the basics and reconnect with nature?
You can email Tenpy or get in touch with them over a phone call, to book.