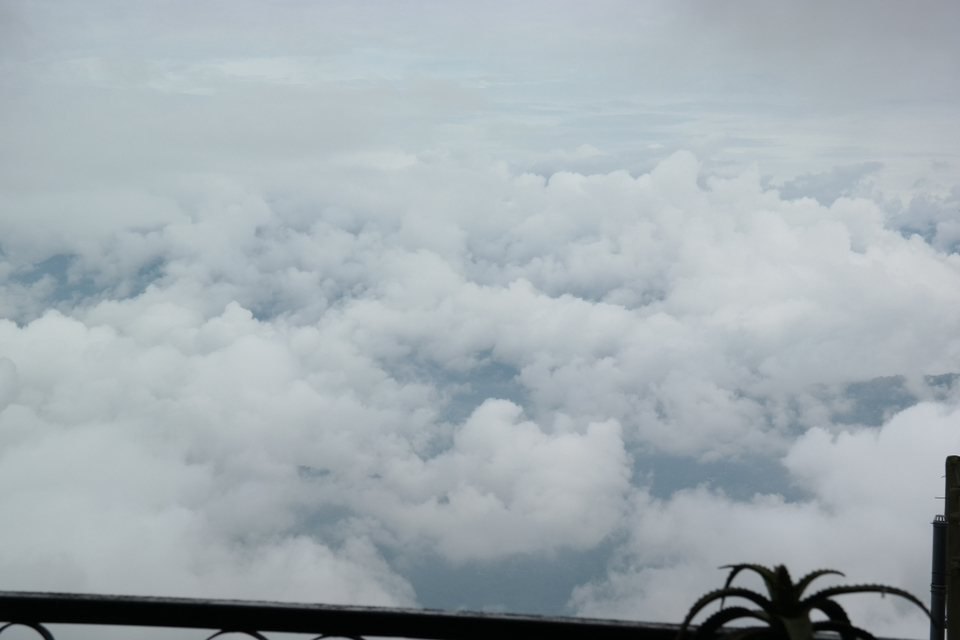 Darjeeling Independence day celebrations......
"One can discover the most happy days of our life when one learns to steal time"
Back in the Mountains "The Great Himalayas: Darjeeling"
The more we explore new places, meet new people, the more humble your nature tends to become. Himalaya's is one such blessing we have received from mother nature, since my childhood specifically my geography learning days my fav. geography teacher "Miss Virgis" & my favourite author his name as it goes " Bonds.... Ruskin Bonds " the way our teacher used to explain us about the remote place & people, I heard the stories of these huge mountains the tallest , the broadest & the strongest, blessing & guarding our subcontinent from the furies of nature & humans both , thus I make it a point to be in theses majestic mountains as many times as I can be t to get drench in the pure blissful vibes these magnetic mountains radiates.
My stealth mode travel itinerary from Pune - Darjeeling - Pune (Via Jamshedpur)
Day One :-16.30 Pune Flight - 18.30 Kolkata 23.55 -Train- 3.00 Jamshedpur (Tatanagar)
Day Two:- 4.00 am Tatanagar - Whole day @ Tata Motors (have to help my client's so I can fulfil my needs) - Train 23.55 - 6.00am Kolkata
Day Three :- 6.00 am reached Kolkata - 10.30 am flight - 11.30am Bagdogra- Share Taxi - 15.30 Darjeeling. exploration photos & evening walk in the quaint dusky unknown lanes of Dareeling.
Day Four :- Exploring Darjeeling & walks . covered almost 20-25 km on foot.
Day Five:- 11.30 Darjeeling- taxi - 14.30 Bagdogra - 22.30 Pune. Back to pavilion ????
Day One:-
Fast drive to airport with Aarti on her Activa, always refreshing to be with such understanding & supporting partner in crime.
Early evening Nuclear Blast observed from 20,000 ft. in air seems different what we see everyday on earth from down there, we should prefer early morning & evening flights, we get to see the best hues & textures any artist can ever potray I tried to capture a few over kolkata.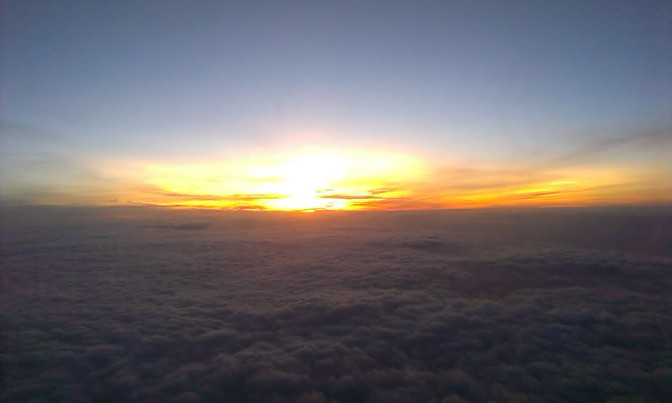 Howra Bridge captured in the evening.
Selfie Time @ 3.00 am in Indian Railways seriously I am not a selfie person these might be the only selfies I have taken as there was nothing else to do @ 3.00am in our 2AC compartment all my fellow travelers were deep asleep, Typical 2AC crowd unkown of such small township do exist in India
Opened the doors & waited for some time, soaking in the early morning freshness of Indian villages, on indian railways you see / meet the real people. I was not expecting any company to get down at such lonely station at 3.00 am in morning, Really enjoying the calmness & silence one can feel rarely on the Indian Railways, I was surprised to see a Punjabi dress clad typical Indian girl, "A brave young soul", I thought to myself, she asked me about TATANAGAR station arrival time, hoping she didn't missed it. We had a small intro. She had got a job interview in Govt Mining dept & was traveling first time to Tatanagar, She had missed her earlier train and had to take this late night train, she seemed to be a bit worried about the remoteness & safety @ the railway station, I asked her to wait in, First class waiting room or near railway police station which can be safest option for solo women travelers.
We reached the station & she was relived to see the station was not as l
onely as she thought it would be. and life moves on
Day Two:- This day no pics only work finished work at around 4.00 pm, My 2Ac Waiting list tickets were confirmed I and I was at ease my train was scheduled at 23.55 in night had a nice bath in Hotel Kuldeep near railway station a bit costlier but servers good food and accommodation.
Tata Nagar is a typical industrial town, It is ruled by the TATA management & local government they have no municipality, but a CEO and board of members in lines with the cantonments are run in other parts of our country, we can see human cycle Rikshaw which can only be found in text books & museums in the developed cities of India, the town center really dusty industrialized part, the outskirts are lush green and a typical Indian village hue. The simplicity with which people talk the rikshaw-walas , panwalas , waiters is never found in big cities.
Sea Of Humanity & comfort Our Railways provide the humbleness can be seen in below pic.
Comfort redefined.
@1.00 am train delayed by 1 hr. TATA NAGAR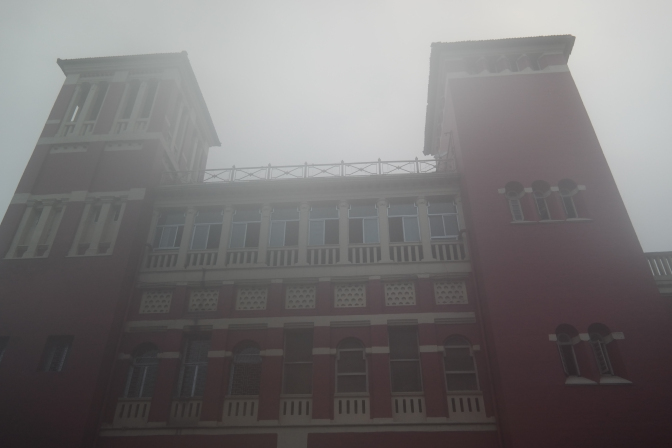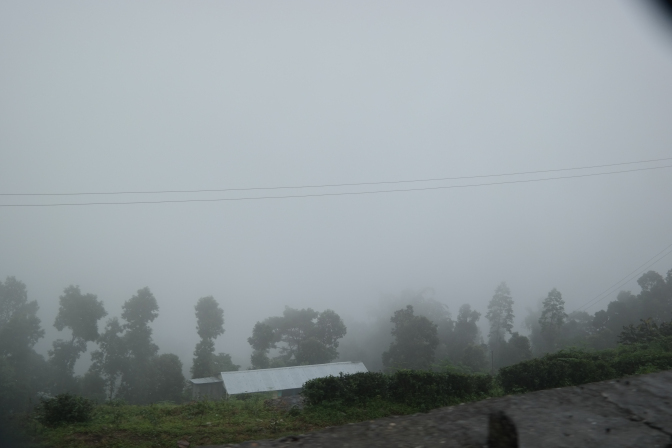 Day 3 :- Kolkata start of my photo Blog have bugged you enough in this blog.
The hotel is owned by a Good friend ( Ritez Chettri Sikkimtours.in) provided me the best view room
Day 4 explore Darjeeling Lonely walks in the mountains
Walking down the moist dark narrow lanes of Darjeeling I reached the mall road in 15 minutes, It fun to explore the small lanes & by lanes of such old town, houses owned by some sherpas , retired army majors & colonel, the walk was down hill and provided magnificent view of the valleys glimmering in the night with small houses lit up far in the mountains.
The Road side tea shop owner:
The famous mall road of Darjeeling is a beautifully maintained public area by the Govt. they have put up a huge screen playing latest song, Its a good way to entertain the tourist. One can just sit & relax at the mall road I love observing people just having fun with their families.
Sprang up form my bed early @4.00 am in the morning listening to the chirps of Birds, ran out in the terrace to catch glimpse of the magnificent Kanchenjunga but my bad as it was rainy season & its really very rare to view Kenchanjunga in this season but the early view is as marvelous as it can get, I was satisfied with some of the hide & seek the unnamed peaks were playing with the monsoon clouds.
Down the valley form our hotel I could see Inox & all the commercialized this very old hill station Darjeeling the queen of hills.
I had not planned my day ahead was just going to walk out. I was up early so no tea or breakfast available as all the staff was sleeping, I walked down to the mall road & the same scene over there, I nothing was open yet one of the road side
The Thaila owner was just opening & he offered to make tea for me I waited at he asked me about my native place , he told me about his father who committed suicide, made me a bit uncomfortable to carry o with the get to know you routine, but the guy was fine he carried on with his story, he had a elder brother staying I Mumbai who is a guitarist & lead singer trying his luck in the Btown, this guy was in a hurry to get married as he had a girlfriend and her farther was not ready to wait anymore.
I was surprised so easily some people can find comfort talking with any stranger & share the pain of their life with such ease.. cant call him lucky just a simple soul struggling to meet his end meet. I wished him luck & moved on..... I hope to see him with his wife & kids next time I visit his shop.
Horse stable opposite to the tea shop. horse ride can be a good option to roam around mall road area.
Darjeeling the Rustic beauty:-
Came back to my hotel clicked some more pics of the gorgeous valley & time to start hotel staff suggested me to walk or take a taxi to peace pagoda.
I chose the second option & started off in the chilled calm morning, just in time I realized
I have lost my way & ways moving down hill where as the peace pagoda is up hill. since its a hill town all the houses are built extremely close & vertically cutting through the hill I just don't understand how can the structures be so stable with multilevel buildings built next to each other with a distance of less than one feet between the two.
A traveler never gets lost around people taking help with the local jolly hill people who are always ready to help you out I crossed the by lanes and reached the main road & the rest of the story will be described much better with pic s.
More photos & stories coming up soon ............ have fun till then.............