GoAir, India's largest low-cost airlines has just announced extremely affordable flights to an exotic international location. This announcement has come just in time for you to take your new year plans to an extraordinary level. Hold on tight, because this one's going to get you super excited.
GoAir has introduced direct flights from Mumbai/Delhi to Malé, the capital city of majestic Maldives!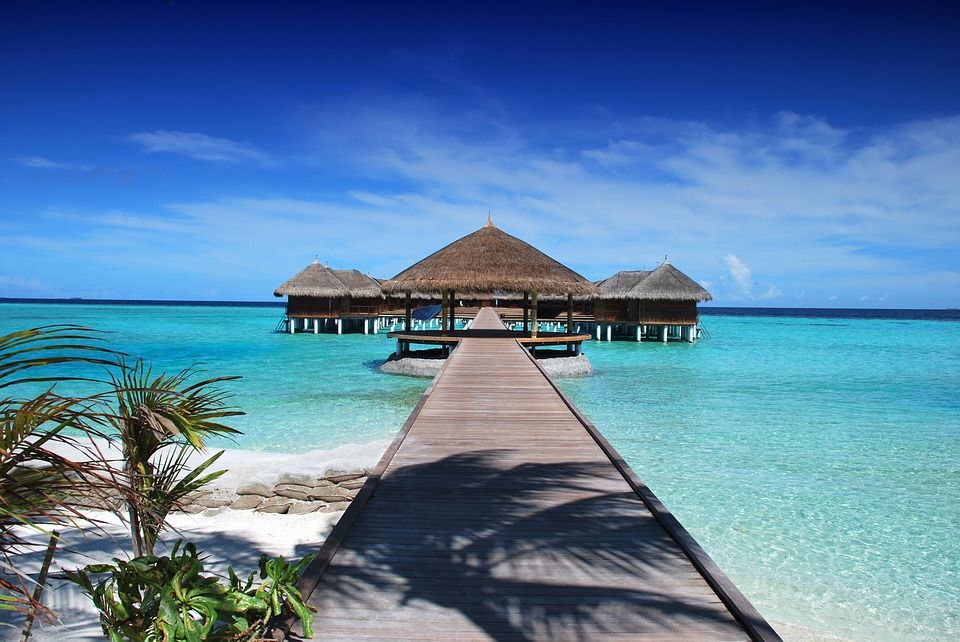 Yes, you read it right, you can now fly directly from Mumbai/Delhi to Maldives, finally making a dreamy island vacation a reality. Usually outbound flights from Mumbai - Malé take about 5-6 hours and cost about ₹15,000. However, GoAir will take you to Malé in under 3 hours at just ₹8,186. The airlines has also introduced flights from Delhi-Malé which also cost as low as ₹8,656 (one way) and take about 4hrs 15 mins to reach.
Regular Connections To Malé!
The first flight between the two destinations began on October 14, 2018. There are regular flights to Malé, you can refer to the schedule below for exact dates and times of the flights. The 'introductory return fare' below indicates the cost of one round trip.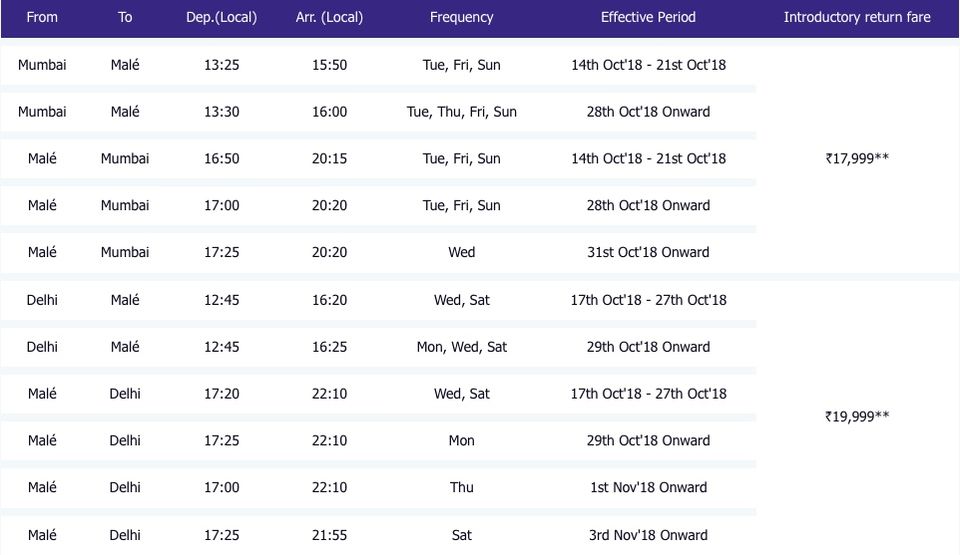 Plan Your New Year:
Here's how you can plan the most cost effective New Year's vacation with GoAir:
Fly from Mumbai - Malé on December 30, 2018 at ₹8,187 and take a return from Malé - Mumbai on January 2, 2019 at ₹9,955
Fly from Delhi - Malé on December 29, 2018 at₹8,656 and take a return from Malé - Delhi on January 2, 2o19 at ₹13,646
With such an amazing offer, you must ring in 2019 with utmost elegance at Maldives. Imagine watching the night sky light up with firecrackers as you swim across turquoise blue waters of the Indian Ocean with your loved one! Sounds like the perfect magical beginning you deserve, right?
Been to exotic locales like Maldives? share your stories, photos and videos on Tripoto.
Don't forget to check out Tripoto's Youtube page for more travel inspiration.