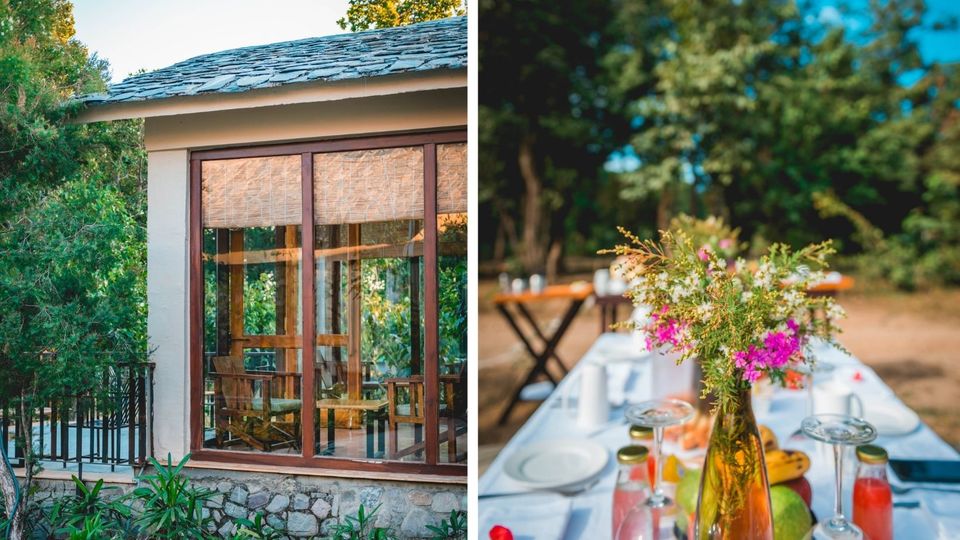 Are you someone who's fond of the eerie silence of jungles, and love to explore quaint retreats while traveling? Then we've got an amazing place for you to unwind during the next long weekend.
Jim Corbett's tradition of conservation continues with Lebua Corbett offering an ecologically sustainable haven in the middle of the wilderness that provides nature lovers with a luxurious retreat from where one can explore the region's indigenous wildlife.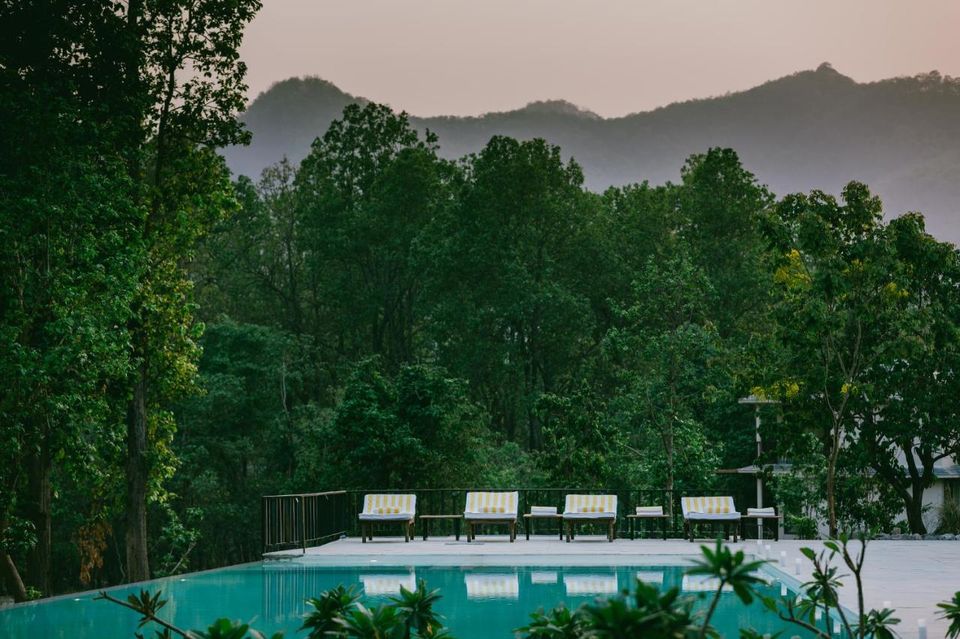 About the property:
Lebua Corbett is a luxurious jungle resort that promises a rare and up-close encounter with nature at its most spectacular. Spread over 9 acres, t47 aesthetically designed villas, suites and residences are equipped with all modern conveniences, each with its own private patio or balcony. Every room is equipped with air conditioning, a seating area, a flat-screen TV with satellite channels, a safety deposit box and a private bathroom with a shower, bathrobes and slippers.
The resort offers bespoke safaris, birding and nature walks, and is the perfect place to explore the jungle either by vehicle or on foot.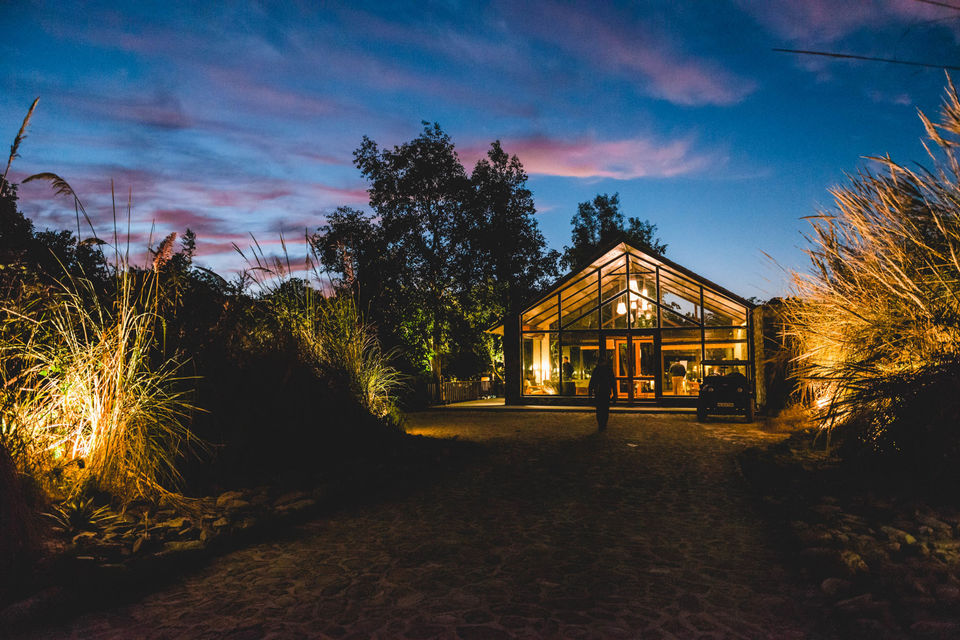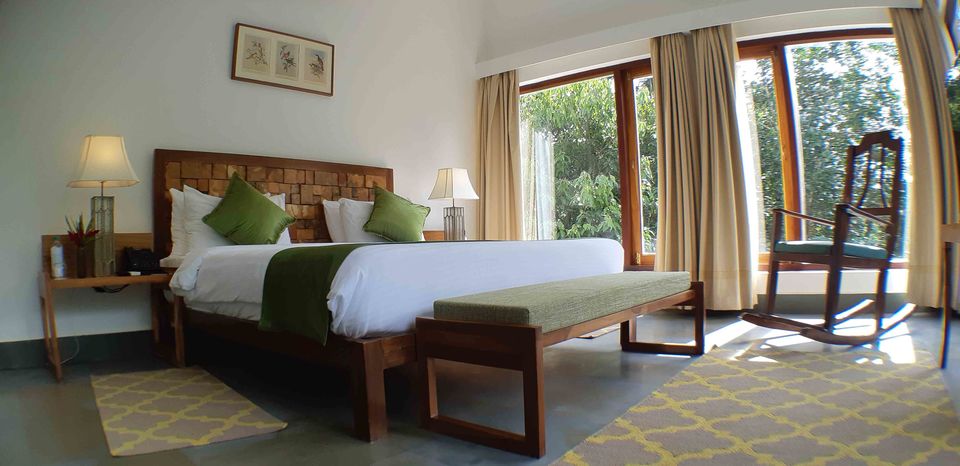 Your adventure at Lebua Corbett will start at Mohan where you'll board a 4×4 vehicle to the jungle resort. The short drive is on a jungle track and promises an arrival experience like no other.
Regular visitors at the resort are sambar, spotted and barking deer, wild boars and monkeys. The occasional sighting of an elephant, or distant roar of a tiger, will make you stay at the property all the more memorable.
Food & Dining:
From all-day dining restaurant Azrak serving local Kumani delicacies, Pan-Asian and European cuisine, to the romantic Saraca Bar to enjoy sunsets, star-gazing and your favorite tipples - Lebua Corbett has all your culinary needs well covered. Dining by the poolside, overlooking the lush jungles will be an experience in itself - and when you're in Azrak, don't miss out the delectable Awadhi dishes prepared by the chef who has magic in his fingers!
Activities (Tripoto's Recommendations):
Of course, you can't miss the safaris while you're there! But you can also go for Nature Walks & Bird Watching Tours during the mornings, and it'll be the best choice for photographers. Exploring the wilderness on foot provides a real sense of place, allowing you to become part of the environment, absorbing every detail and leaving nothing but your tracks behind.
You can also go for a Cultural Village Tour, organized by the property. It'll be an excellent excursion to the village of the Bhakrakot, where you'll have a unique opportunity to witness the unique culture of the local people.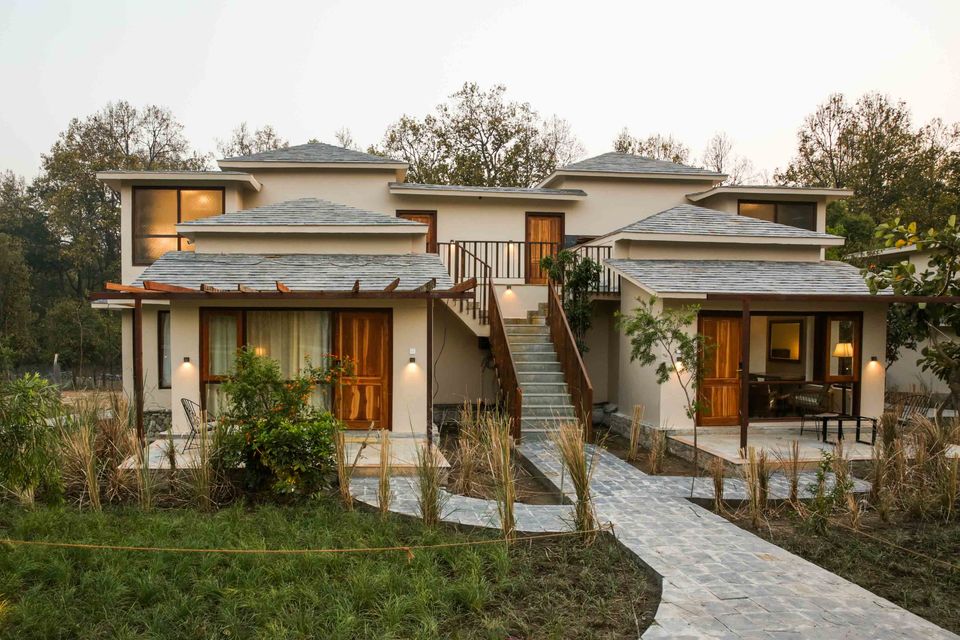 How to reach?
You can drive from Delhi NCR - covering the distance in about 5 to 6 hours. Nainital is 39 km from Lebua Corbett, while Ranikhet is 31 km away. The nearest airport is Pantnagar Airport, 104 km from the accommodation.
Cost for 2: Rs 11,699 for one night (including breakfast). You can check the property on Booking.com & make your reservations.
Ready to travel for free? Earn credits and redeem them on Tripoto's weekend getaways, hotel stays and vacation packages.