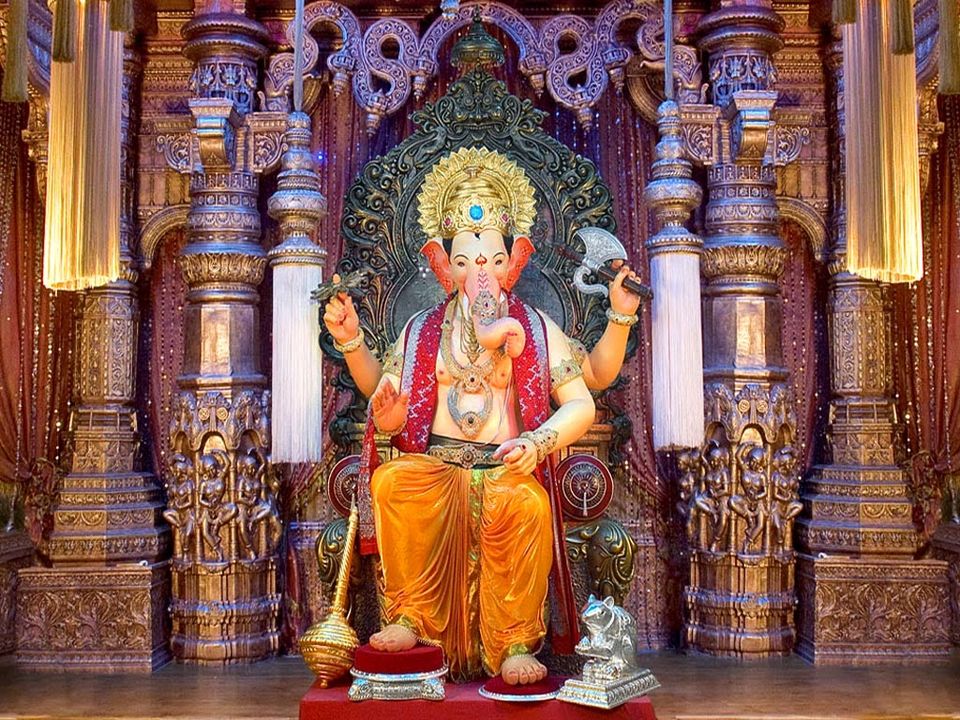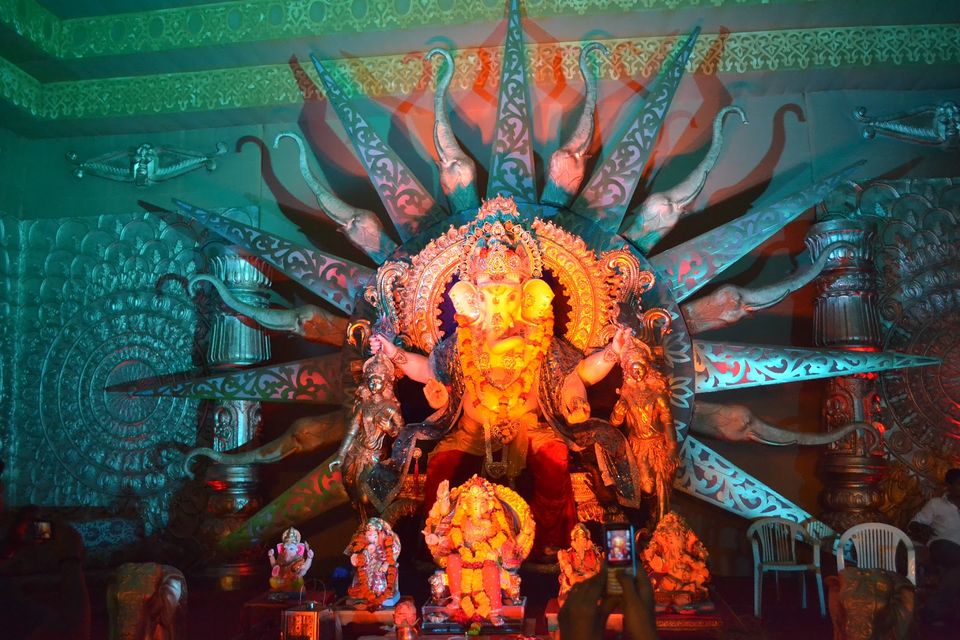 Ganpati Bappa Mourya! Mangal Murti Morya!! Chants that can be heard loud and clear in all of south India, while the processions and zealous rallies take place during the celebrations of the Hindu festival, Ganesh Chaturthi.  
Celebrated in the honor of Lord Ganesha, the festival, also known as Vinayaka Chaturthi, spans across 10 days, starting on the fourth day of the waxing moon period (shukla chaturthi), in the Hindu month of Bhaadrapada, and ending on the fourteenth day of the waxing moon period (Anant Chaturdashi).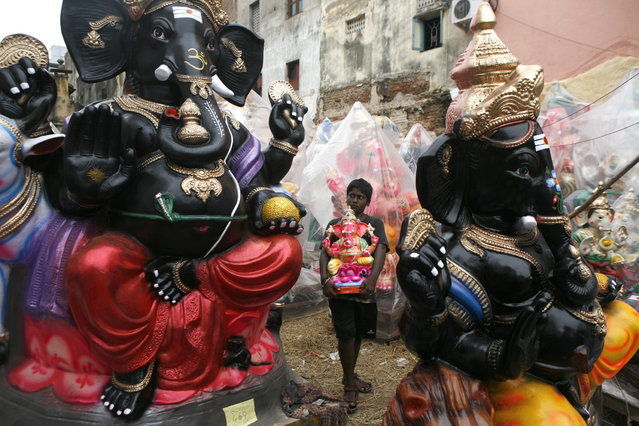 A child carries a small idol in Chennai
Considered to be one of the most vibrant festivals celebrated in the whole of India, Ganesh chaturthi, in its flow of processions and revelry brings people together, irrespective of their religion and faith.
 
Crowd cheering to the Lord
Exquisite Idols are installed in Pandals, in every street, the pandals are decorated with artistic grandeur; coconuts, jaggery, modaks, hibiscus are offered to the Lord. And after the final offering of coconut, camphor and flowers, on the 11th day, the idol is taken to be immersed in a water body, which symbolizes a see-off of the Lord as He commences His journey towards Kailash, taking away with Him all the misfortunes of man. The singing, dancing and merrymaking of the people who unite together to immerse the Lord with such immense enthusiasm is a pure delight to the eyes and ears. 
 
Modakas: A delicacy of the festival
Ganesh Chaturthi is prominently celebrated in  Maharashtra, Karnataka, Telangana, Rajasthan, Tamil Nadu, Kerala, Andhra Pradesh, Goa and in other parts of Western India.
 
Ganpati Visarjan, India, 1994
Although now it is celebrated worldwide among Hindu communities and otherwise. The Hindu culture and Heritage Society, UK (a Southall Organization) celebrates the festival since 2005 and immerses the idol in the Thames river, similarly annual celebrations take place in River Mersey at Liverpool, UK. The Philadelphia Ganesh in Philadelphia USA, MBM in Toronto, MSBC in Vancouver, celebrations in Mauritius dating back to 1896, are just to name a few amongst many examples of the influence of this auspicious festival. 
 
In some part of USA
 
Another Foreign Land
The festival on its arrival evokes positivity and blesses the devotees with inner strength and success and on its retiral with Ganpati Visarjan cleanses all of humanity of its sins and impurities.
  
Maharashtra, India
Experiencing one of these immersions while chanting the mantras, and dancing to nagadas and dhols is a must in one's lifetime.
Image Credits: Wikipedia, Blogspot