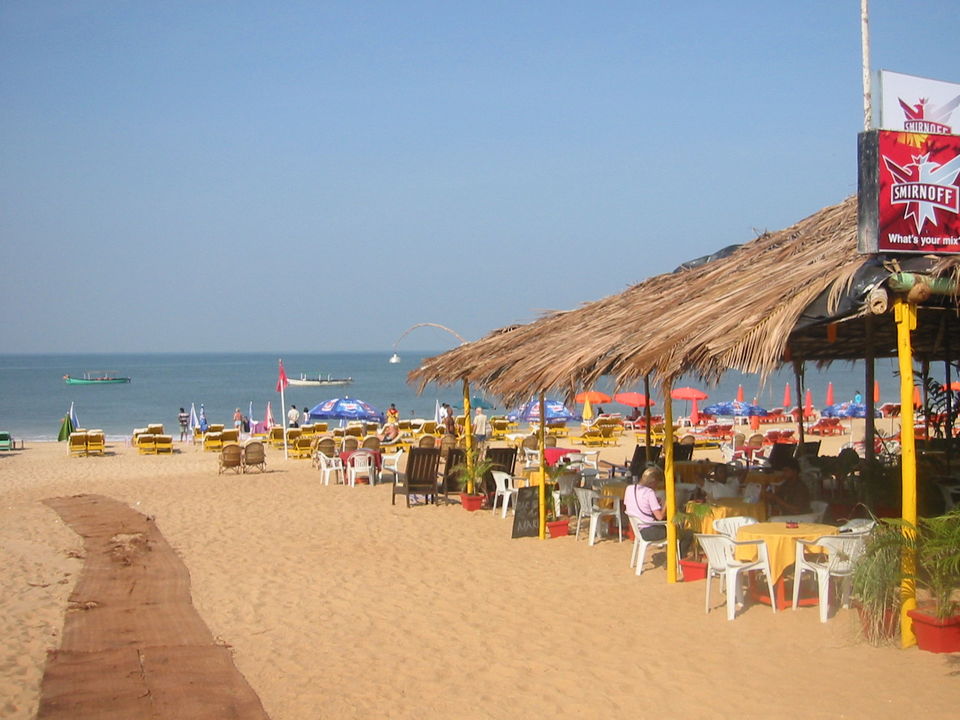 Goa is a small state on the Konkan Coast bordering the states of Maharashtra and Karnataka with several interesting things to do in Goa. There are so many things including the beaches, parties, heritage cottages, famous waterfalls, cuisine and many more. This summer vacation is incomplete without a trip to Goa.
Here are the best Hostels in Goa for backpackers where you can stay. They are budget – friendly for travelers and backpackers with some great facilities to enjoy your stay at Goa
1. SUMMER By thehostelcrowd, Goa, India
This is one of the best hostels to check in as there are also entertainment events and activities organized on some days. The best thing is this place is situated over 1 km walk from the Paloleam Beach to enjoy your summer holiday. There is professional staff and hygienic Private rooms and Dormitory Beds.
The Private A/c Deluxe Double Bed has attached washrooms cushioned bed and a writing desk. There are two Non – A/C type rooms with en-suite washrooms whereas the 4/6/8 mixed dorm rooms and a 6 bed only female dorm room with shared washroom. There is a Cafe and Bar and Board games for fun but make sure about the strict rules and policies.
Facilities: There is free Wi-Fi internet, free parking and free breakfast included. Other general facilities and services include A/C, BBQ, Bicycle Parking, Book Exchange, Ceiling Fan, Common Room Fridge/Freezer Hot Showers, Parking Security, Lockers, Washing Machine, Housekeeping, Locker Security, Tour Desk, Laundry, Luggage storage, etc.
Suggested India Tour Package:
10 Days - Trip to India (Heritage and Culture)

2. Happy Panda Hostel, Arambol, Goa, India
Situated a ten minutes walk distance from the beach where you experience so many good things in life. There are various options and facilities that all hostels provide but the unique thing here is the social vibe. Rules make it mandatory for 'happy souls' to enter and there is friendly ambiance where people inside discuss a lot over a beer or campfire.
Guests get more natural friendship than 'plastic smiles' in this 'heaven of peace'. Entertaining guests is one of best things here as there is a neon room for parties, a book shelf, BT jukebox for own playlist, open air seating in the mango trees and musical instruments.
Facilities: There is free Wi-Fi internet, fan & A/C dormitory, CCTV security for luggage, and a common kitchen equipped with refrigerator, oven and hot plate.
3. JUNGLE By thehostelcrowd, Goa, India
This ancient traditional Portuguese cottage turned hostel is equipped with all necessities and surrounded by beautiful area. There is an extension of the hostel with few rooms of all types based in a separate structure and a 200 m walk from the main desk which takes you less than 5 minutes.
During year end busy times, they hold a special New Years Eve party and Christmas dinner at no extra cost. The hostel has shuttle service with extra charge to reach other hostels in the state. This one has a common area to meet similar travelers, a big garden and many terraces.
Facilities: There is everything equipped by the hostel including free wi-fi internet, free breakfast, 24/7 security and safe lockers. There is also a common kitchen equipped with all necessities. There is a bar, restaurant, cafe and also a mini supermarket, laundry, swimming pool, etc.
4. The Funky Monkey Hostel, Goa, India
This hostel is situated just a 5 minutes walk distance from the famed Anjuna Beach where you also get to shop around at the flea market on Wednesday and enjoy all activities nearby the beach. This peaceful and interactive ambiance inside the hostel is a unique feature giving a 'homely' feeling to travelers.
Remember, there are strict rules regarding check in, check out, stays, and many other things.
Facilities: There is free internet, a terrace, security lockers, parking for cars and bicycle, fans, hot shower, free linen, a bar and restaurant, facility for preparing tea and coffee, a travel desk, round the clock security and towels available on hire.
The hostel also has foosball for entertainment purpose. Stay on these hostels of Goa while travelling through the Deccan Odyssey train.
5. Pappi Chulo, Goa, India
This is one o f the most colorful and vibrant hostel atmosphere with graffiti art and staff to overwhelm you with love. The hostel family love fun like crazy and Goa adventure in the golden sunshine. Nearby to The Vegator Beach situated in Northern Goa, this lovely hostel with bar, BBQ, community Vibes, etc. gives an amazing time to hostelers to enjoy the greenery in the daytime.
At night, this place gets the vibes as it turns into a rhythm and music dance floor by the night time. Moreover, this is one place which is pet friendly as they do not object but insist on neatness and is an eco- friendly place.
Facilities: For Entertainment they have foosball, board games, night club, a bar & restaurant, travel desk, laundry, luggage storage, housekeeping and limited reception desk. While parking and internet comes free other services include A/C (limited hours) hot shower, washing machine, security lockers, bicycle paring, ceiling fan, etc.
6. Rainbow Lining Hostels Paloleam, Goa, India
If you are looking for a budget friendly space then this place with six total including two private rooms, deluxe dormitory and standard dormitory each have a bathroom with hot shower, ceiling fan, charging point, and linen.
They also have reading lamp and bunk bed. There is a common Art Space for recreational purpose, therapy and travelers to express themselves. The hostel also provides kitchen common area, lounge and a library.
Facilities: There are several things that come free include parking, wi-fi, towels, linen, and city maps. Other facilities basis the standard/ deluxe/ private include A/C hot shower, safe deposit, security lockers, iron board, freezer/ refrigerator, book exchange, hair dryer, utensils, reading lamp, etc.
In addition, the services include luggage storage, limited hours reception desk, travel desk, currency exchange, bar & restaurant, board games to entertain guests, facility for preparing tea and coffee, and meals.