If you are of the sort who consider even this day an opportunity to bitch about what's-so-wrong and bad about India, then I'll see you some other day.
NOT TODAY.
Today is a day to be grateful about the present and optimistic about the future.
And this how beautiful people around the country, in their special ways came together to celebrate Independence Day.
Let's start by heritage buildings adorning the tri-colour.
President House, New Delhi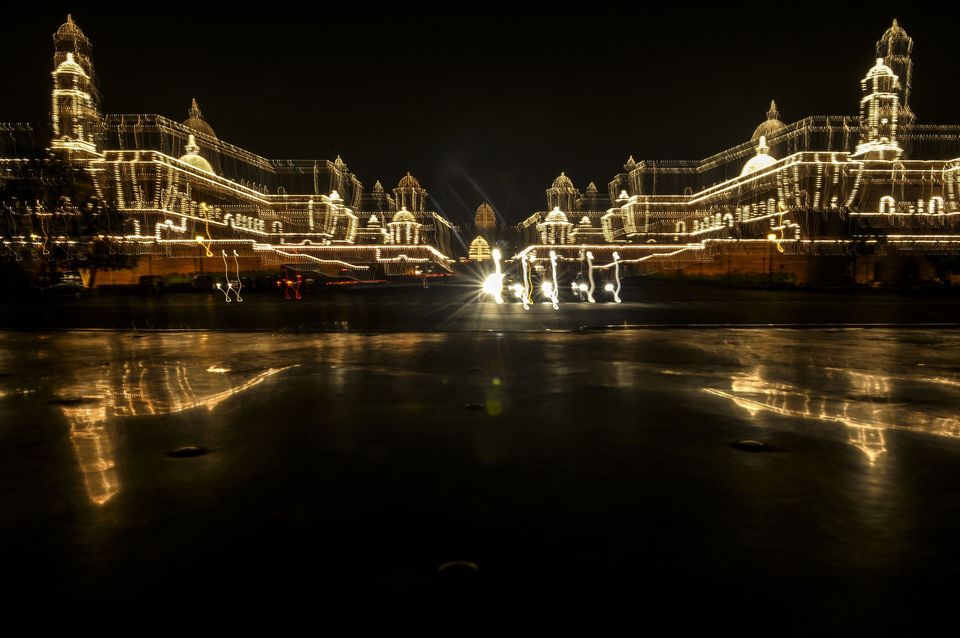 Credits DNA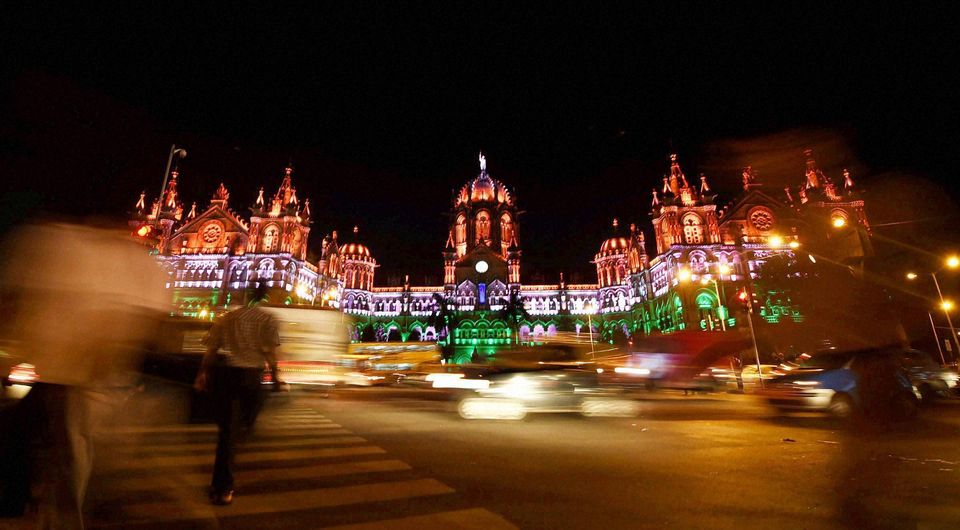 Credits DNA
CST, Mumbai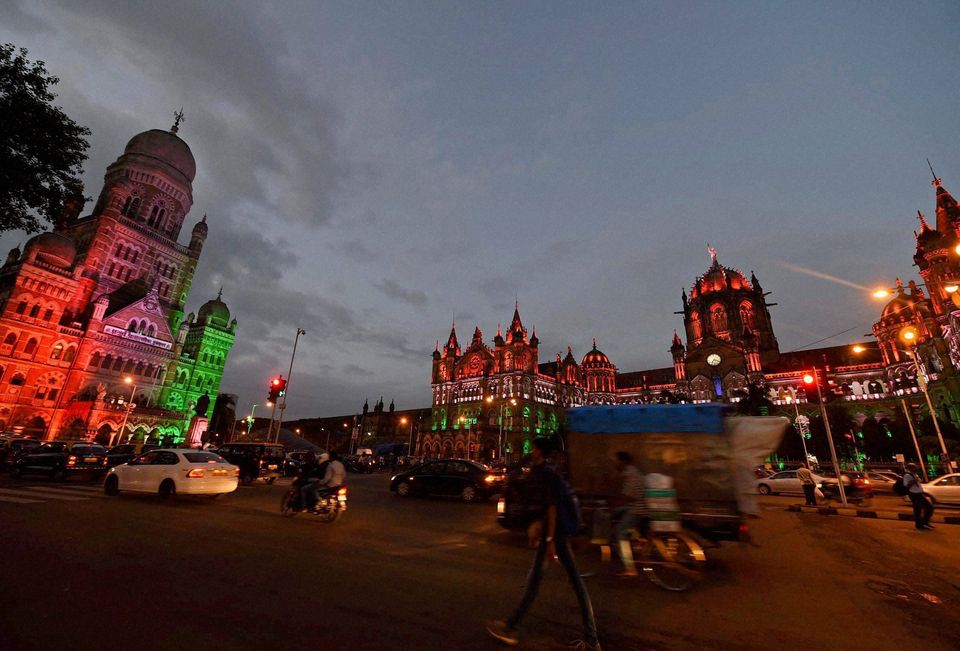 Credits DNA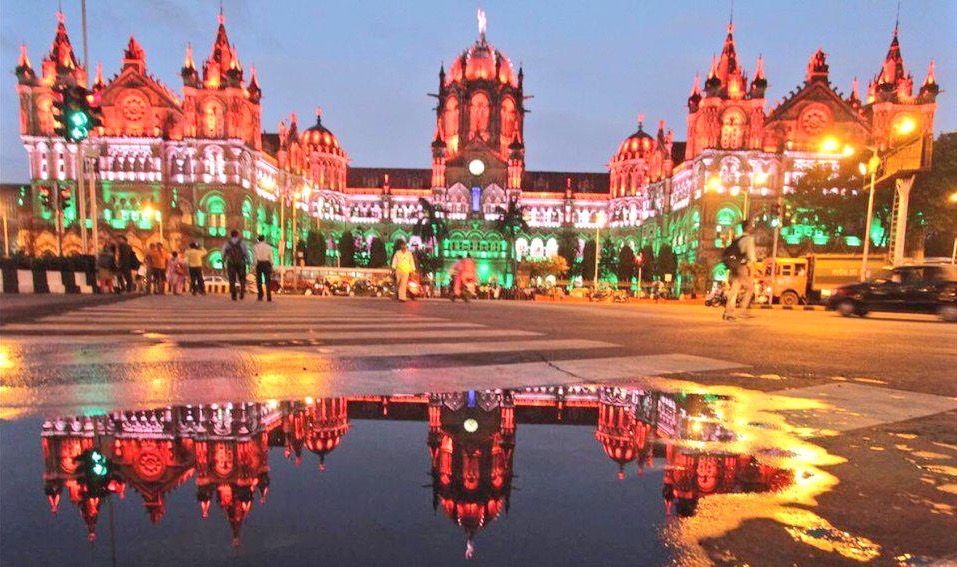 Governor House, Kolkata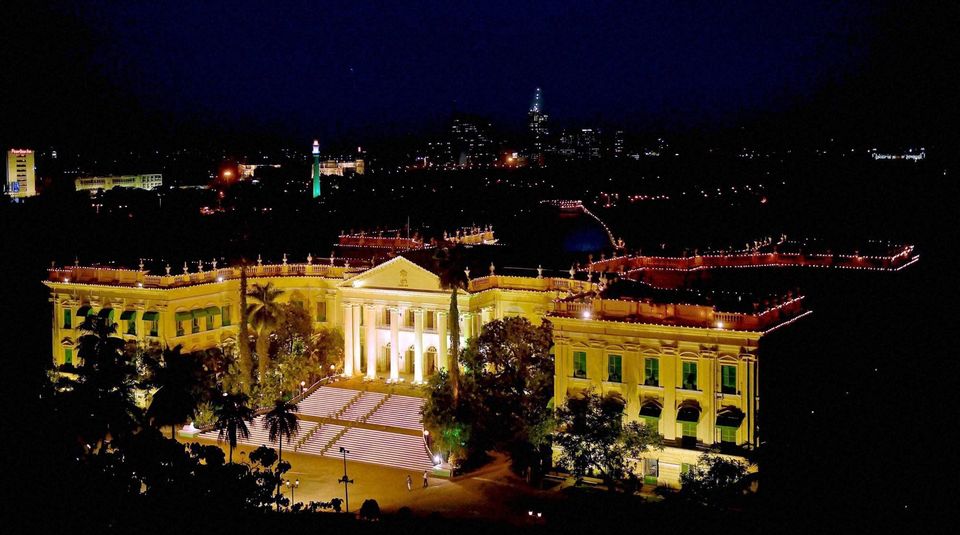 Credits DNA
Municipal Corporation, Mumbai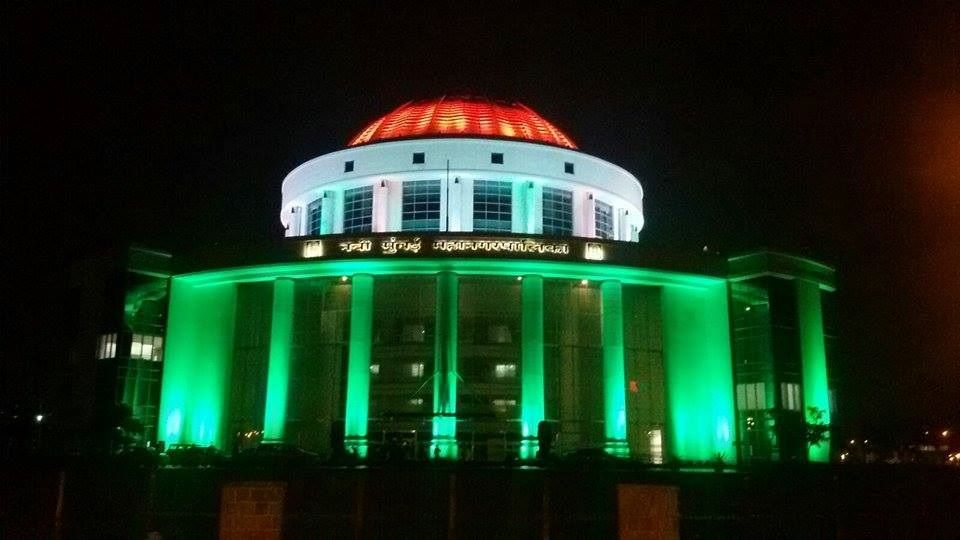 Credits DNA
And now, the people!
Indian flag preparing.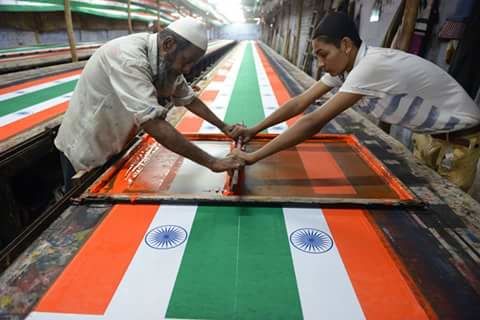 Sand artist Subal Maharana creates a sand sclupture on eve of Independence day in Bhubaneswar on Friday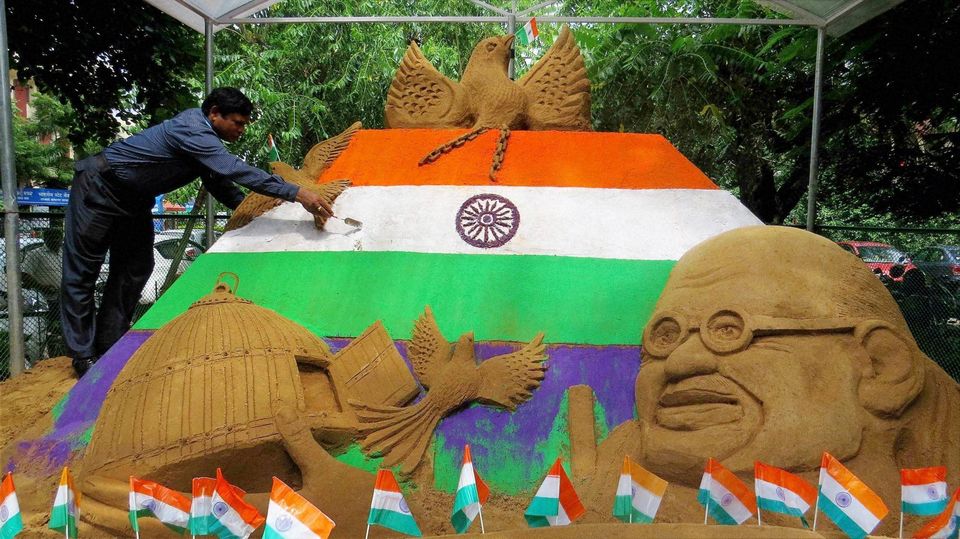 School girls leave after taking part in Independence Day rehearsals in Patiala on Friday.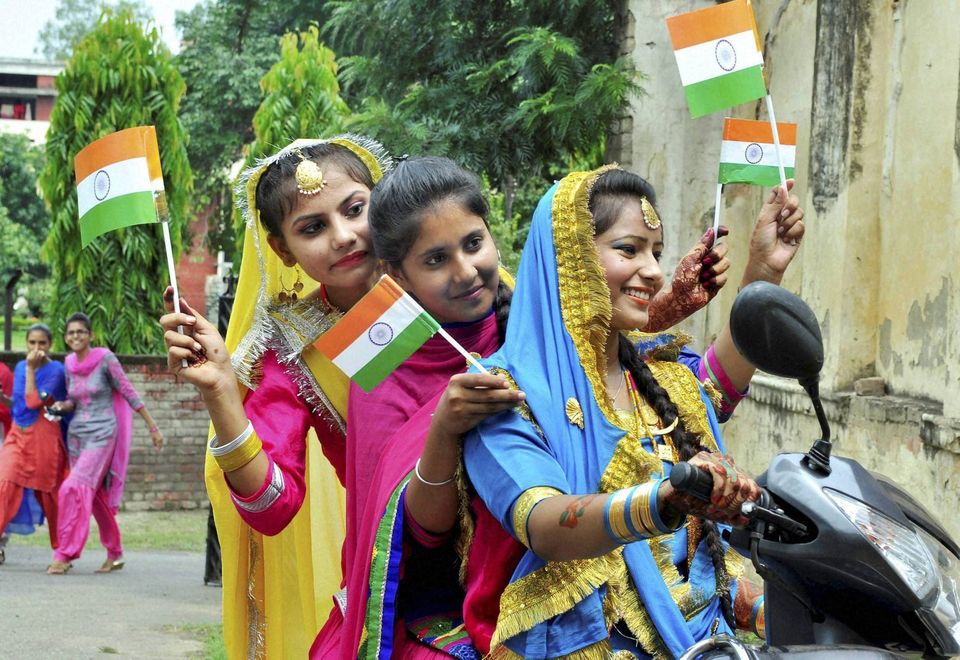 Indian policewomen, representing different religions, perform a stunt on a motorbike during a full-dress rehearsal for India's Independence Day celebrations in Srinagar.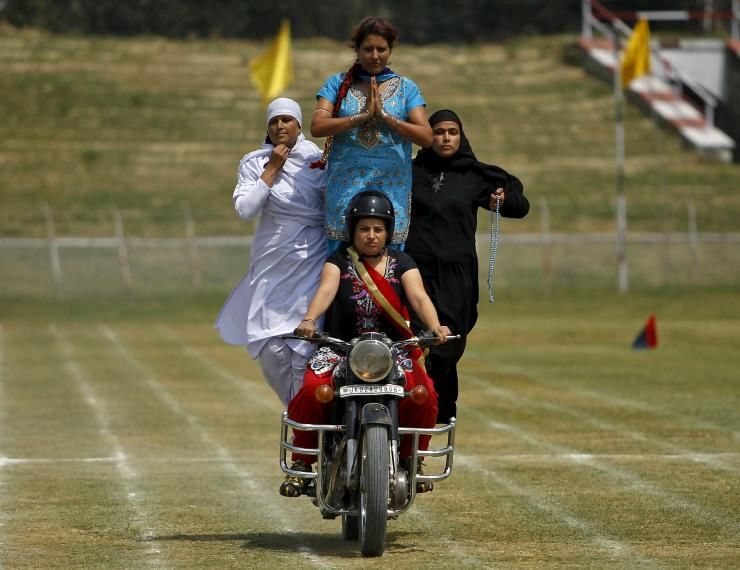 Credits: Danish Ismail/Reuters
A supporter of the Indian cricket team waves the Indian national flag during the second day of the first test cricket match between India and Sri Lanka.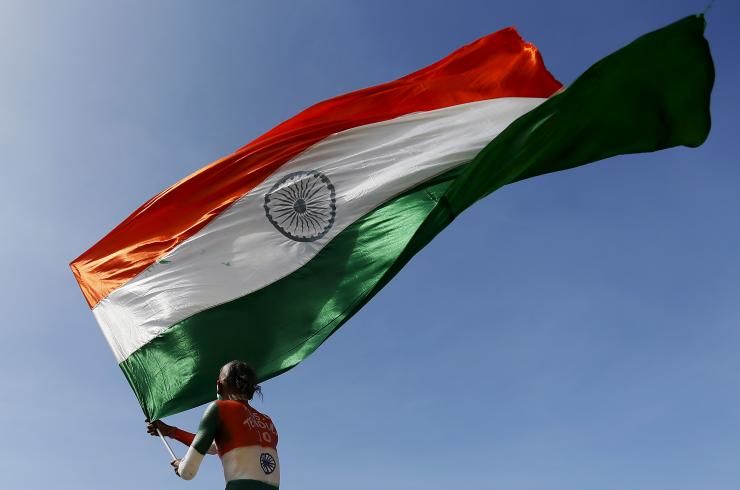 Credits Dinuka Liyanawatte/Reuters
Remembering Prime Minister Narendra Modi's enigmatic speech from August 15, 2014.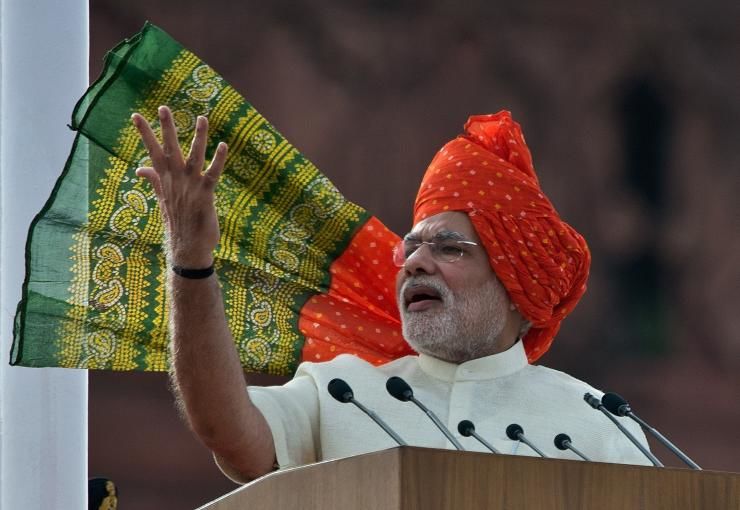 Prime Minister's speech on August 15, 2015.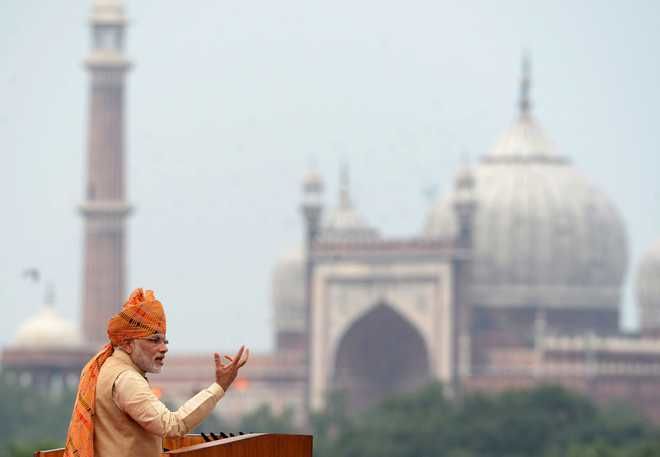 Delhi Chief Minister enjoys a little self obsession as kids form his name during Independence Day celebration in the capital.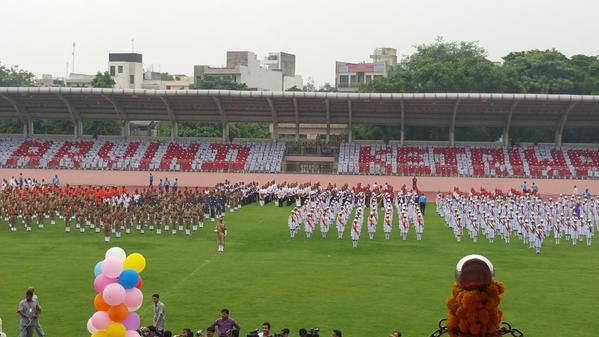 Students celebrating 69th Independence day in Ooty.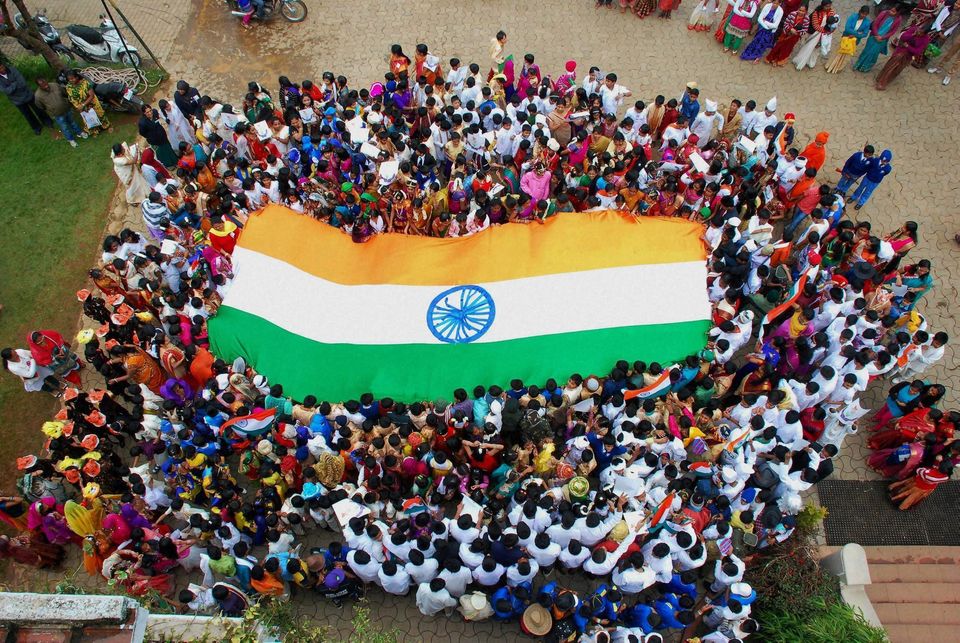 Credits PTI
Village children hold Indian National flags as they ride a modified motorcycle ahead of Independence Day near Balurghat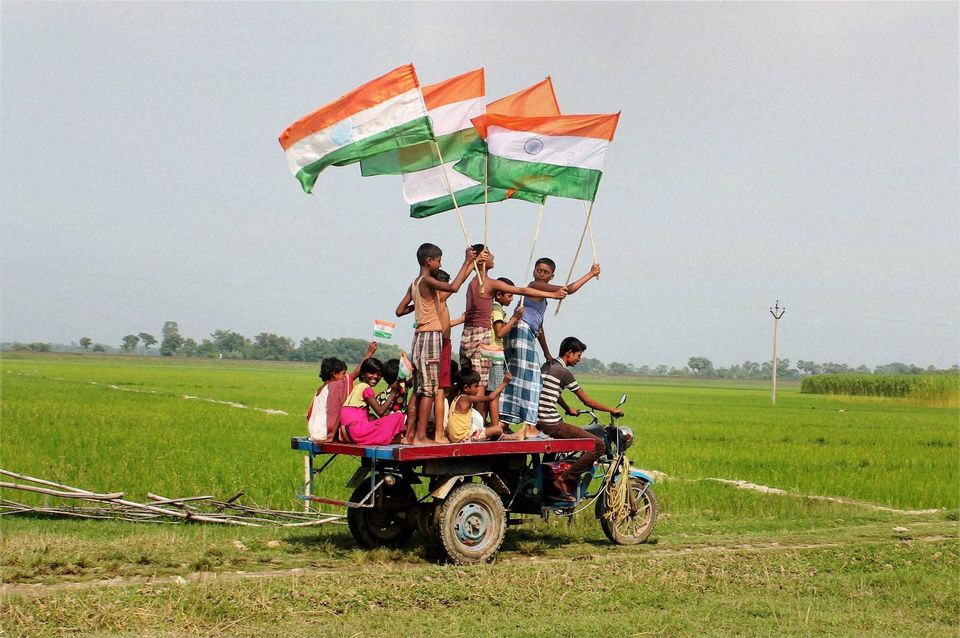 Credits PTI
Students make a formation of a map of India inside the school premises during Independence Day celebrations in Ahmedabad.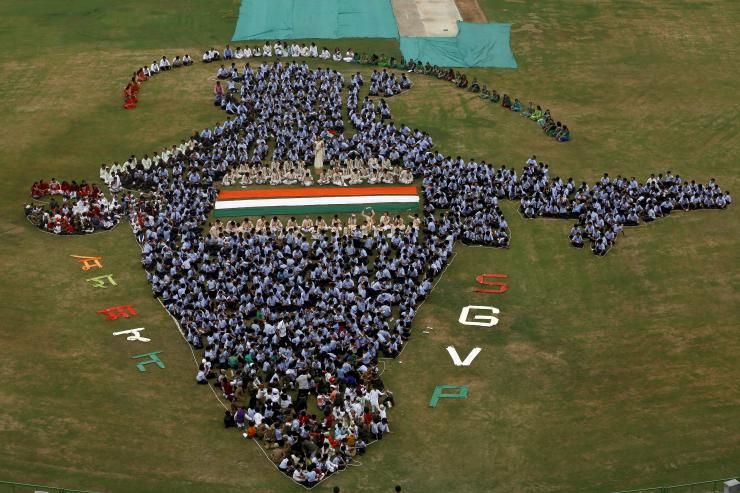 Credits PTI
An Indian army soldier performs with fire while performing "Mallakhamb", an ancient Indian sport, during the full-dress rehearsal for India's Independence Day celebrations in Bengaluru, India.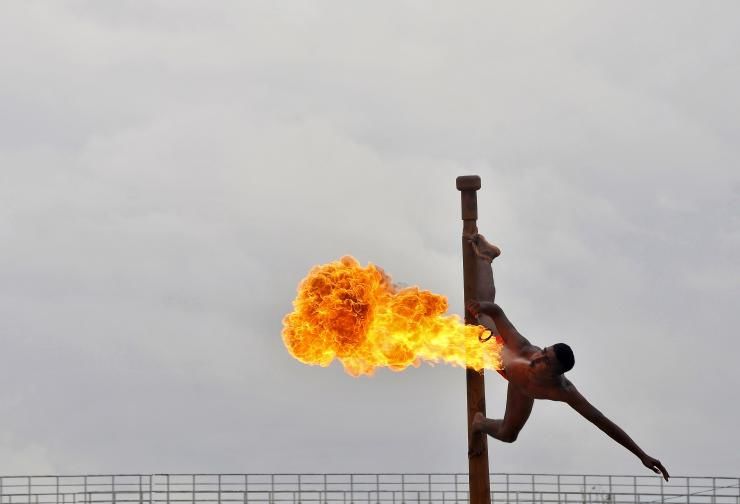 Credits Abhishek N. Chinnappa/Reuters
30 feet long Indian flag at Pangong Lake, Ladakh, Jammu & Kashmir hoisted by the brave Indian Army as they guard us in one of the most challenging terrains in the world.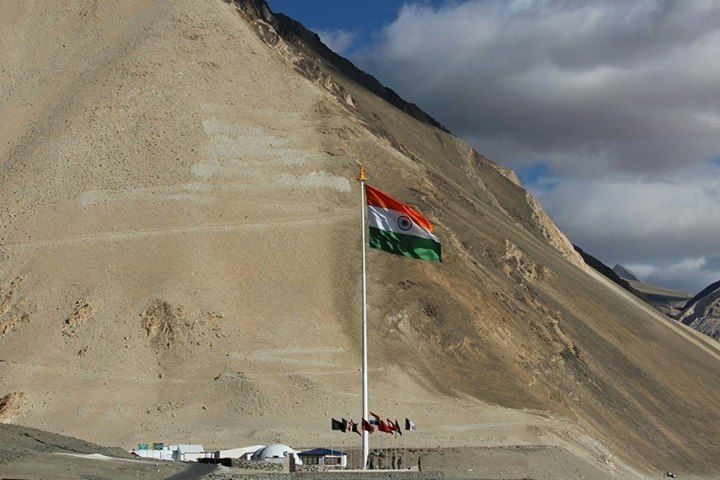 And finally Google.com (yup, not .in) celebrates the Dandi March by this doodle on August 15, 2015.