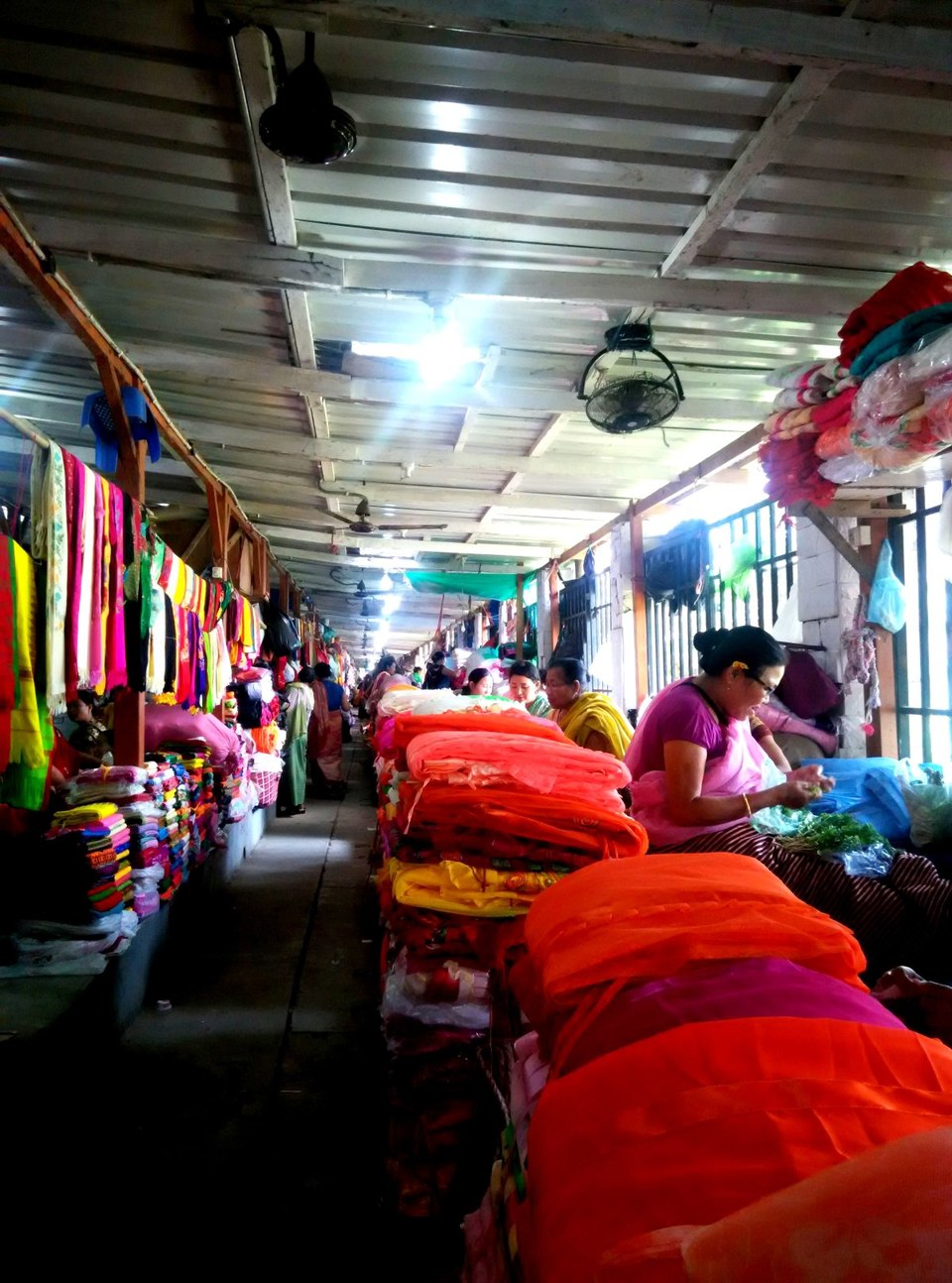 " Khurmjari! Noong_ngai_biribra adombo? " ( Hello! How are you doing? ) -
With a warm smile on her face, this is how you are greeted by every shop owner you stop by, in The Mother's market. This happy colourful market is definitely one of a kind. It is run by the middle-aged women from the region and no males are allowed to open their shops here but they can definitely shop here ????
In the state capital of Manipur - Imphal has something which is remarkable and will show you that gender bias is just a thought and one must learn from the system which is here since last 500 years. Historians say as Manipuri men were mostly fighting in wars with the Chinese and Burmese, Manipuri women shouldered the responsibility of supporting their families. The heart of the city has a trading centre - also known as the "Khawairamband Bazaar" or the "Ima Keithal" literary meaning - Mother's Market. Believed to be the largest market, where the traders are only females, in India has an exceptionally momentous history. Accepted as one of the largest all-women market, not only in India but also in Asia and probably in the world, this market has its origin way back from the 16 th Century. The females in the market sell everything starting from clothes, handicrafts, utensils, kitchen ware, dry fish and the famous "Morok Chilli".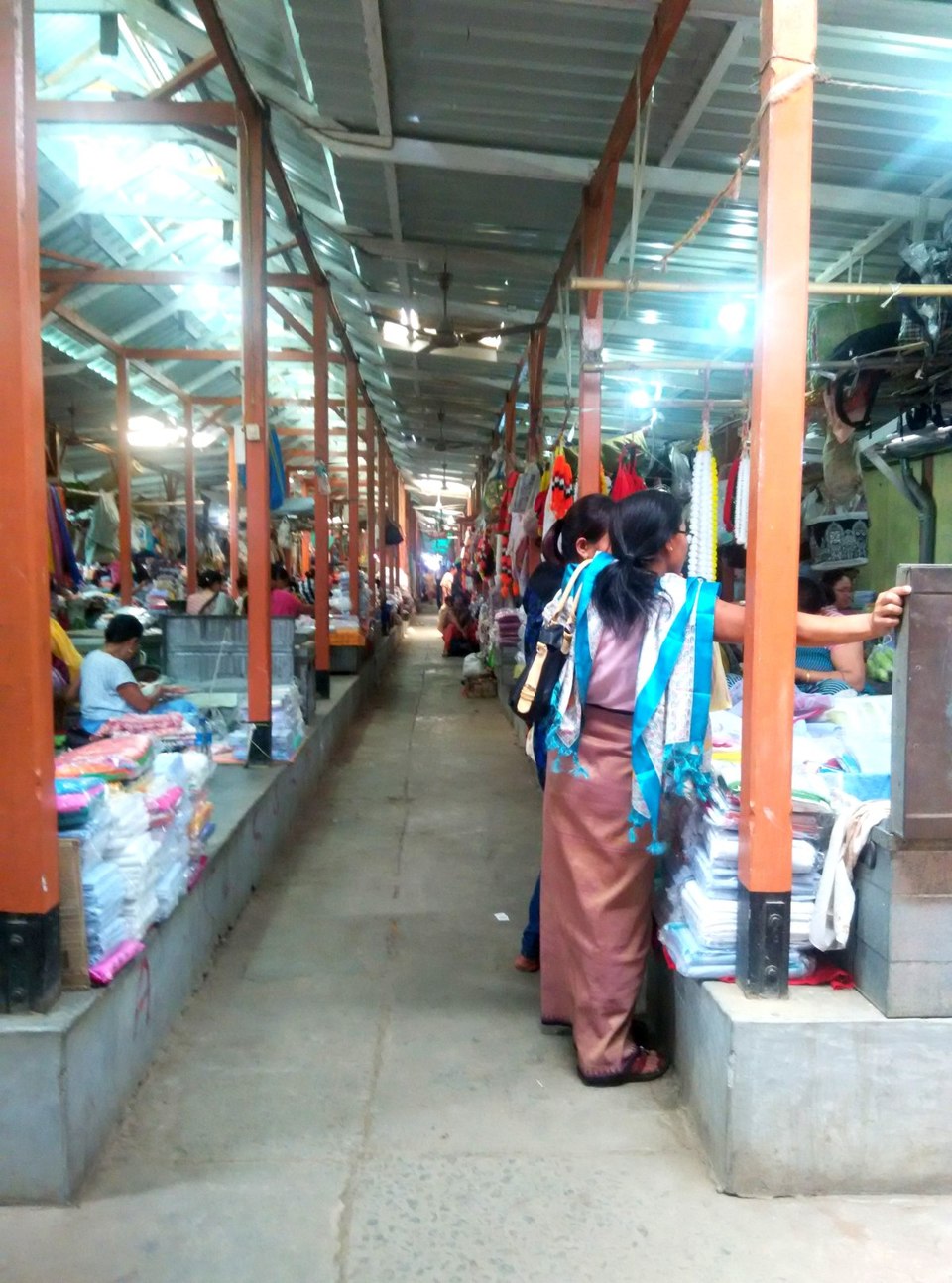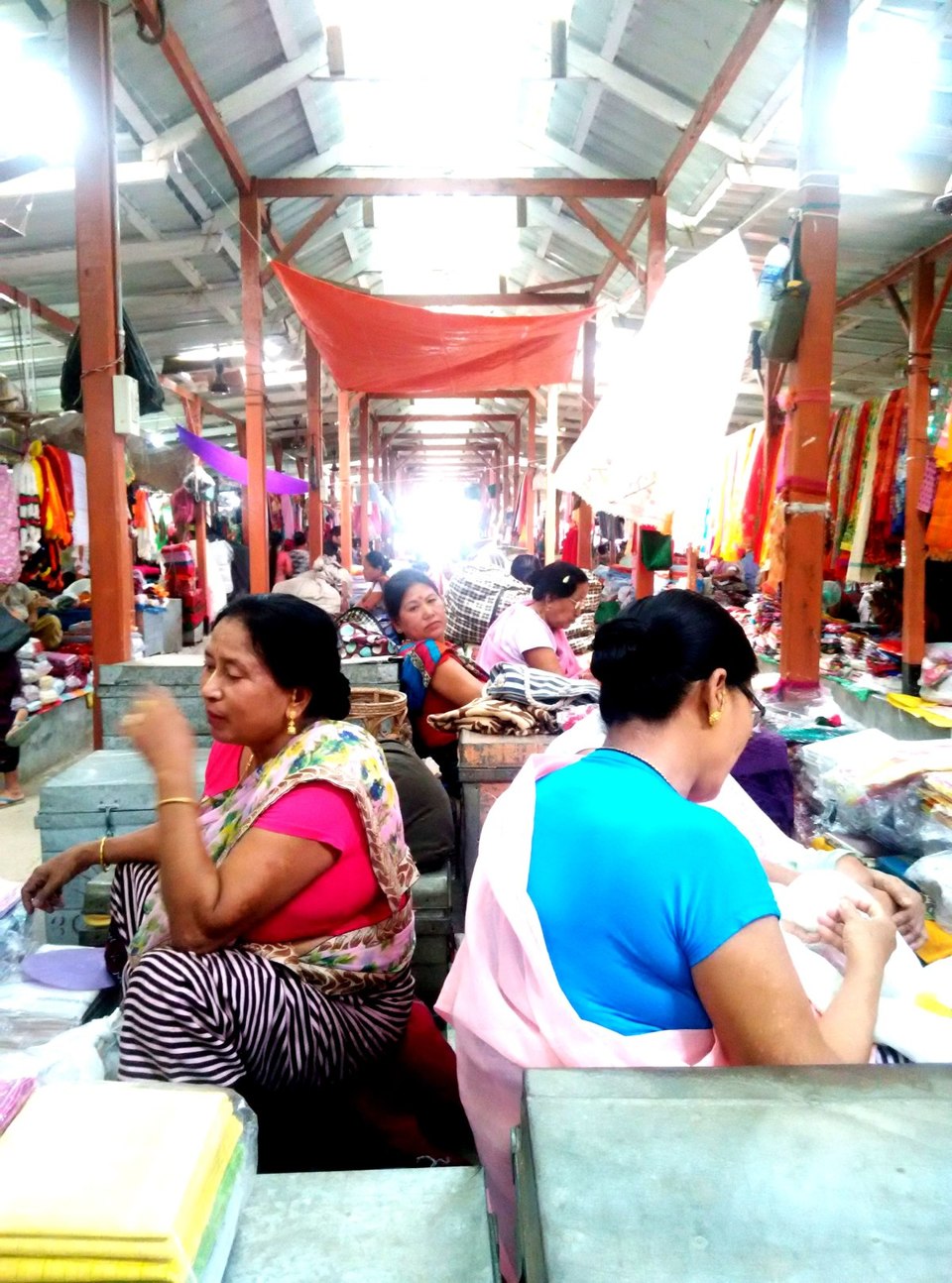 January 2016, an earthquake with a magnitude of 6.7 hit the region with its epicentre just 18 km from Imphal city. Half of the mother's market was struck resulting in women being forced to set up along the pavement on Bir Tikendrajit Road (under the flyover). On the other side of the road, however, the market buildings are intact. Now they have been given a place and the mother's market has come up beautifully again now.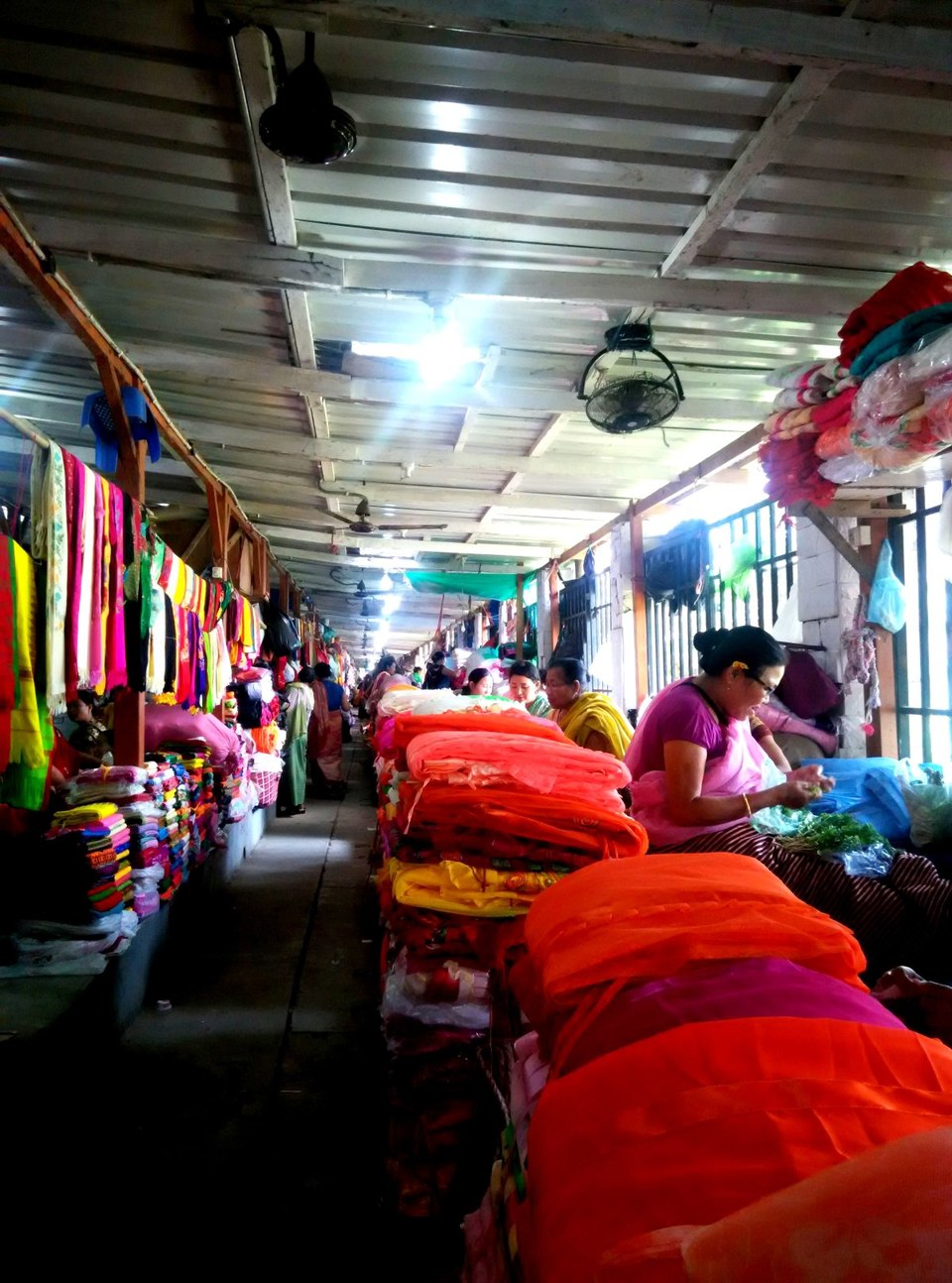 When we got posted to Manipur, this was the first market that I visited and immediately fell in love with the vibrant atmosphere and the beautiful and happy faces. I have never seen a more colourful market and the middle-aged ladies with their gleaming eyes, ever smiling faces and sweetness steal your heart. The market offers you beautiful traditional wears, hand-made shawls and bed sheets, manipuri half sarees and a lot more. The ladies here, are relaxed, friendly and cheerful. They will greet you and help you with the stuffs you want to buy even though language remains a big barrier!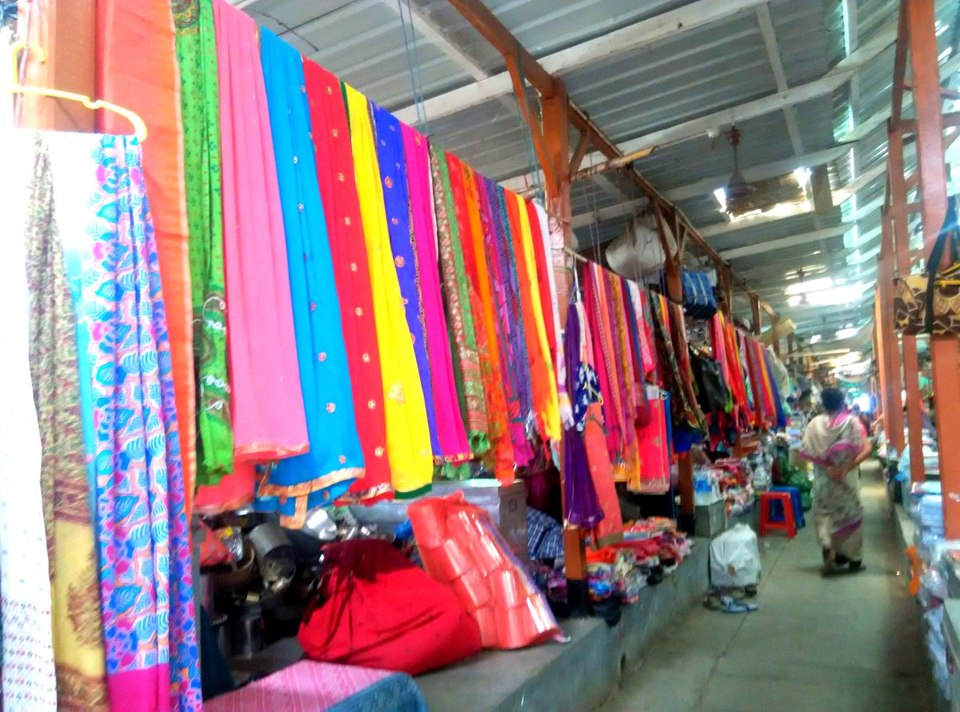 In these six months stay here... every time I visit Imphal, I do make it a point to stop by at the Mother's market. Not to buy stuffs all the time but to meet the few known faces who make me happy and brighten up my day with their broken hindi saying "phirse ana"(come again) everytime I say bye!