We are a gang of 4 guys. We started our journey from Bangalore on Friday evening after a lot of hesitation whether to go or not. This round trip across the beaches of South India was my plan. Initially it was a trip planned for 5 days later it was shortened to 4 days. The route was planned with the help of Google maps. As we have less time, we started at 6pm from Bangalore and headed towards Kannur, Kerela in car. Our first destination. And one of the best part of our journey started when we entered the foggy ghat section on the way to Kannur. Fog lights turned on but still not much difference. Only some 5m visibility that too ghat section which is an ascent and descent completely in dense fog. It was really challenging to drive under those conditions. We came clear of the fog and then back to our normal speeds. And then as we've already been to Kannur till Mahe in our past trip we decided to skip Kannur and directly reach Mahe, We drove past Kozhikode and were enroute Kochi by the time the sun came up. We skipped the Panvel-Kanyakumari highway and got onto the beach road along the Arabian coast. The backwaters now and then made the roads even more beautiful. We reached Kochi a little late in the morning. Explored kochi for a while and then the Marine drive and Fort Kochi which are really beautiful. And headed to Varkala. We booked our accommodation at Varkala. Varkala, ah what a place. Beautiful beaches, serene and spectacular with cliffs. We reached here in the evening as driving in Kerela really tests your patience. The resort was located next to the shore, like a private beach to the resort. Took short nap as soon as we checked in as we were driving for almost 20 hrs. After that nap we walked to the shore. It was so peaceful. The sound of the waves gave a soothing feel to the soul, It washed away the feeling of tiredness. As the darkness pitched in we thought of setting up a camp fire. The resort people organised for some in their premises. We made one for ourselves on the shore by collecting some wood for the fire. We gathered plenty and kept it burning for a long time. Felt music was missing. So got the car into the beach and played our lovely playlist. It was an amazing experience at varkala. Next day is destined to reach Kanyakumari by sunset.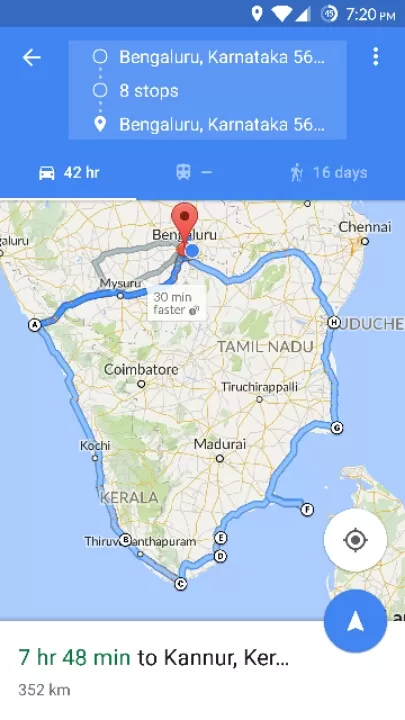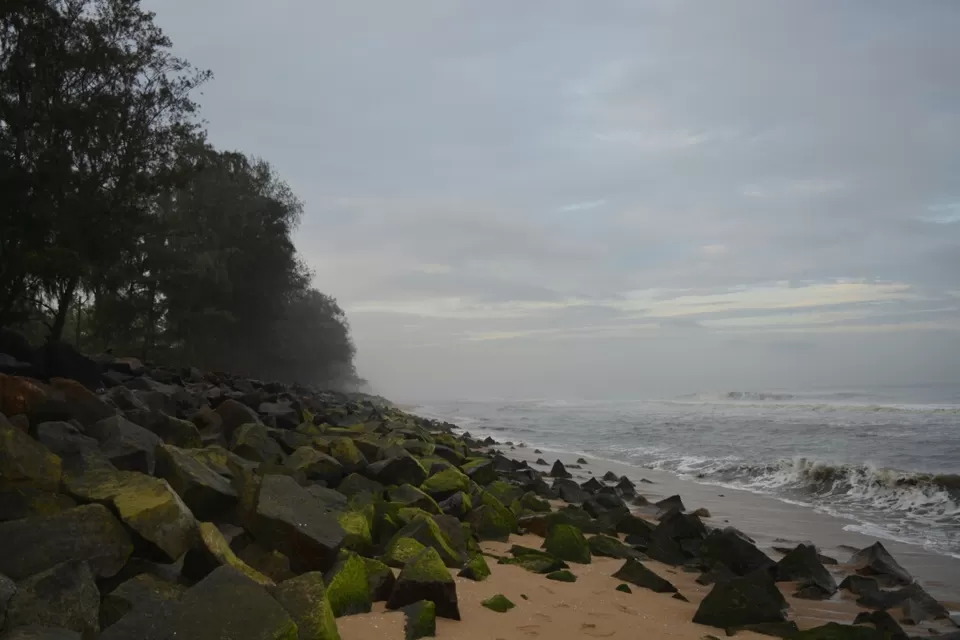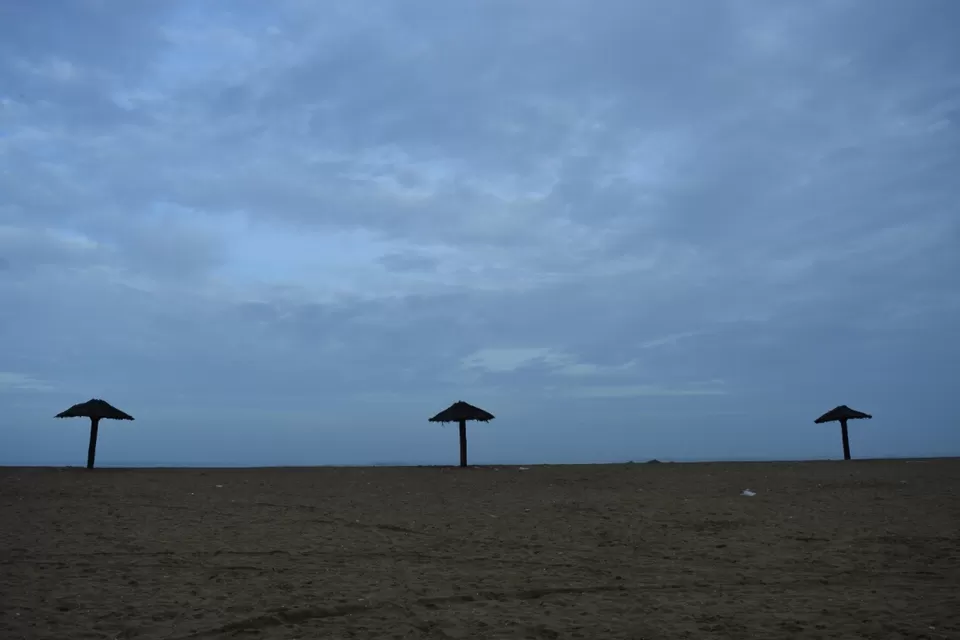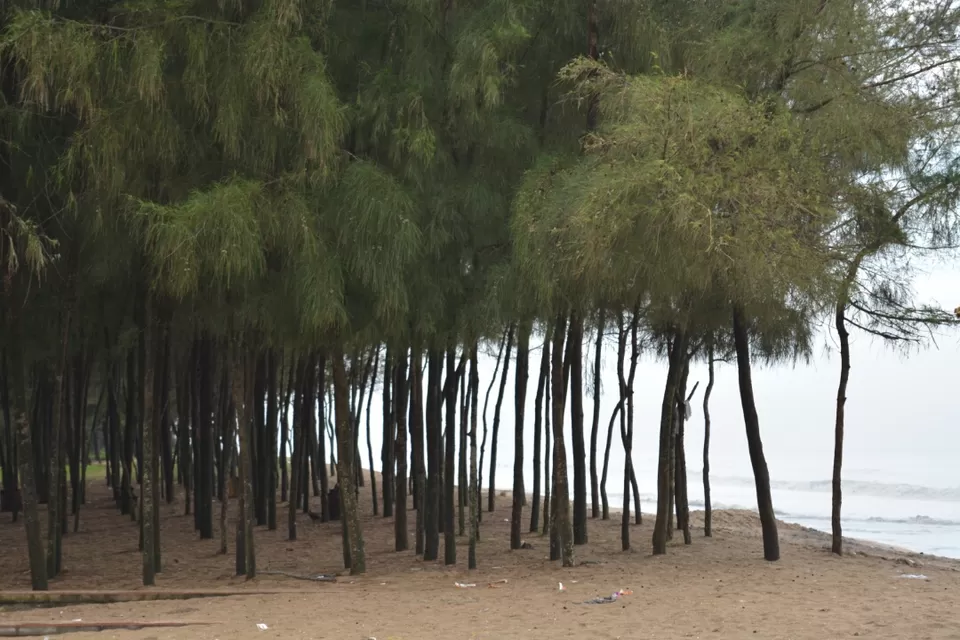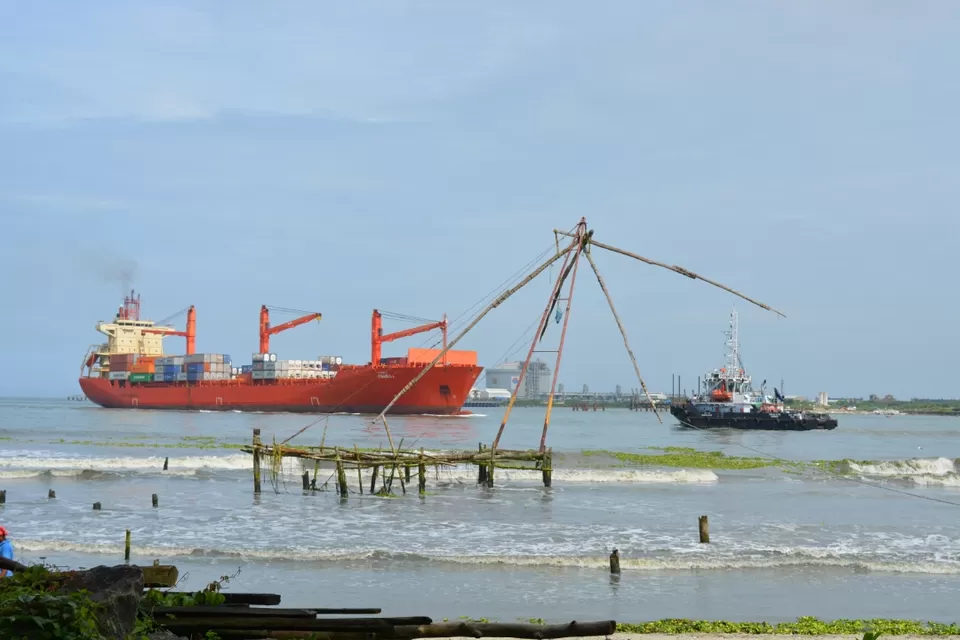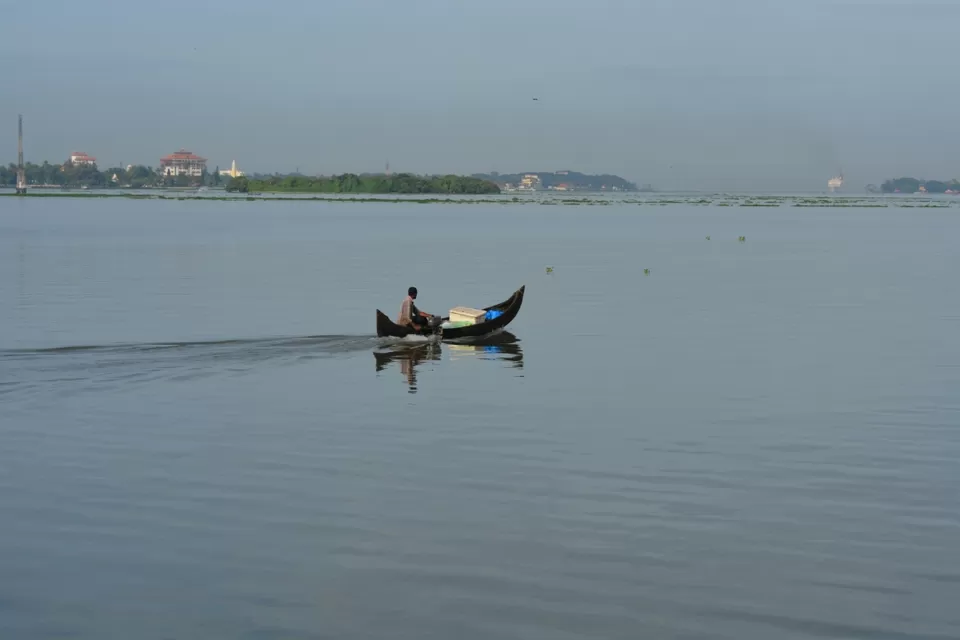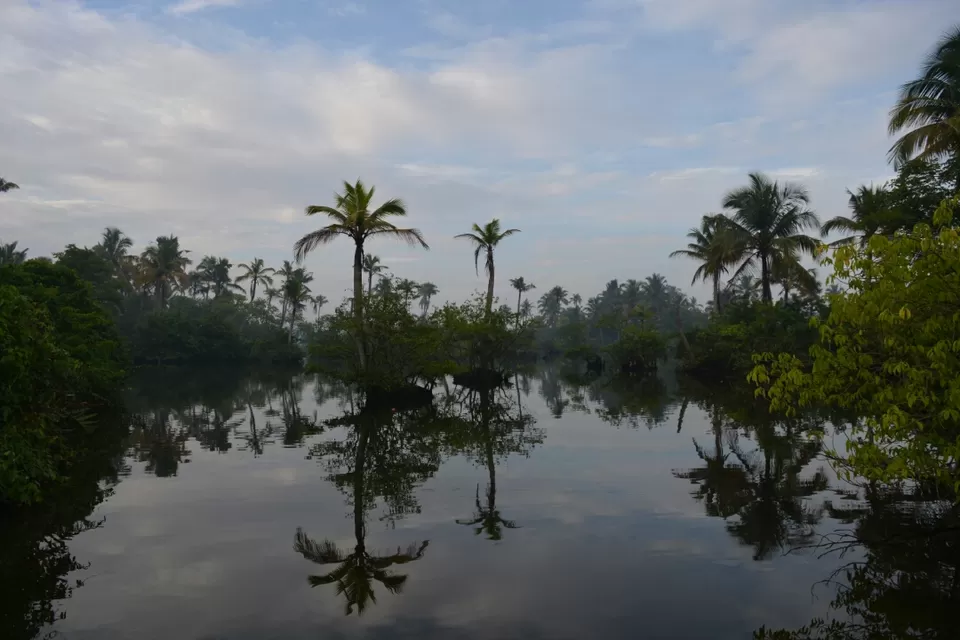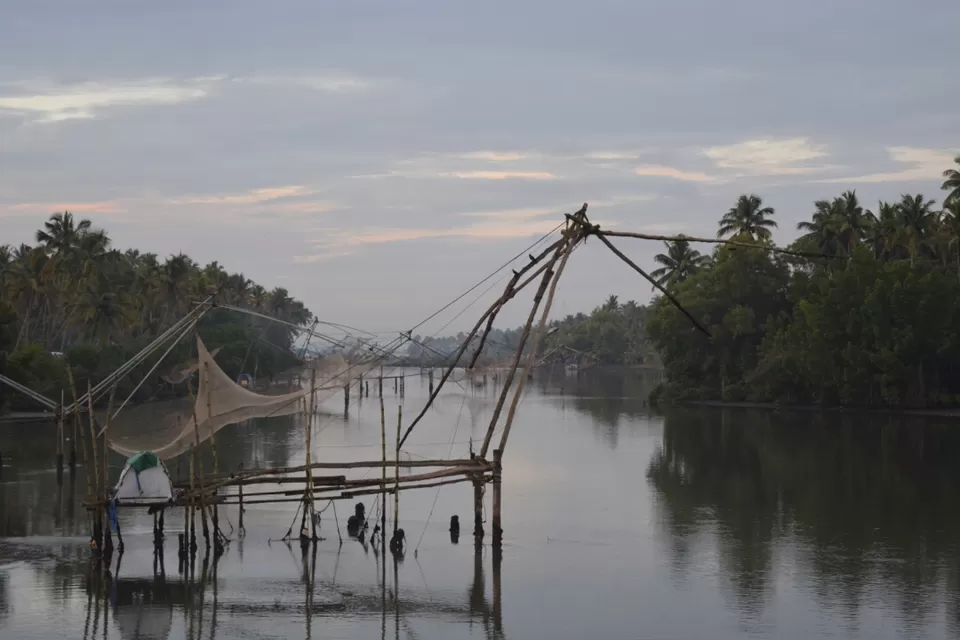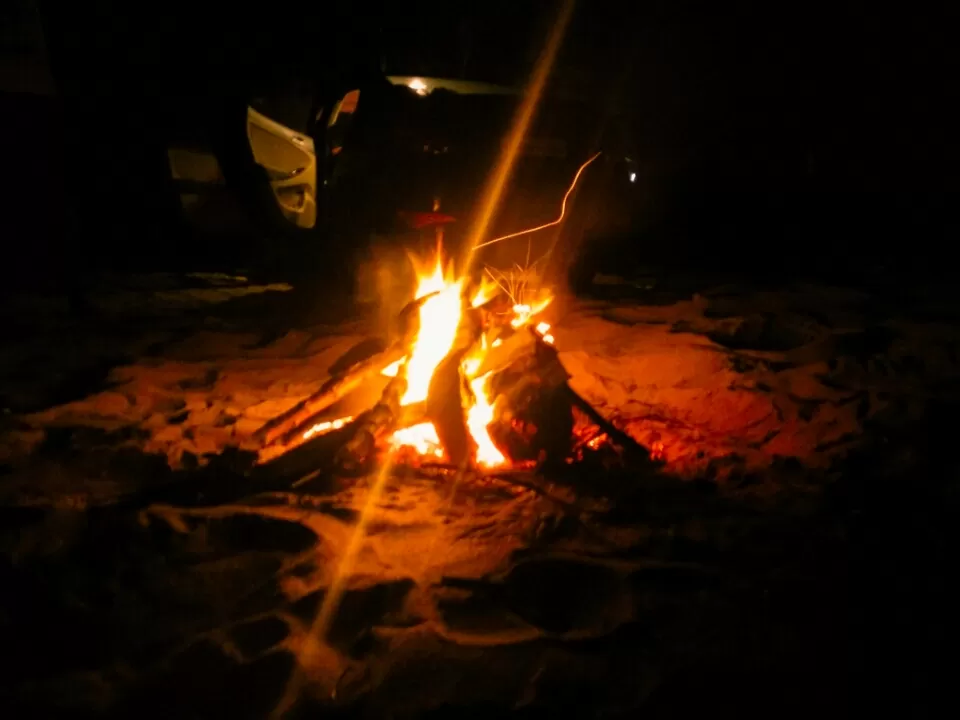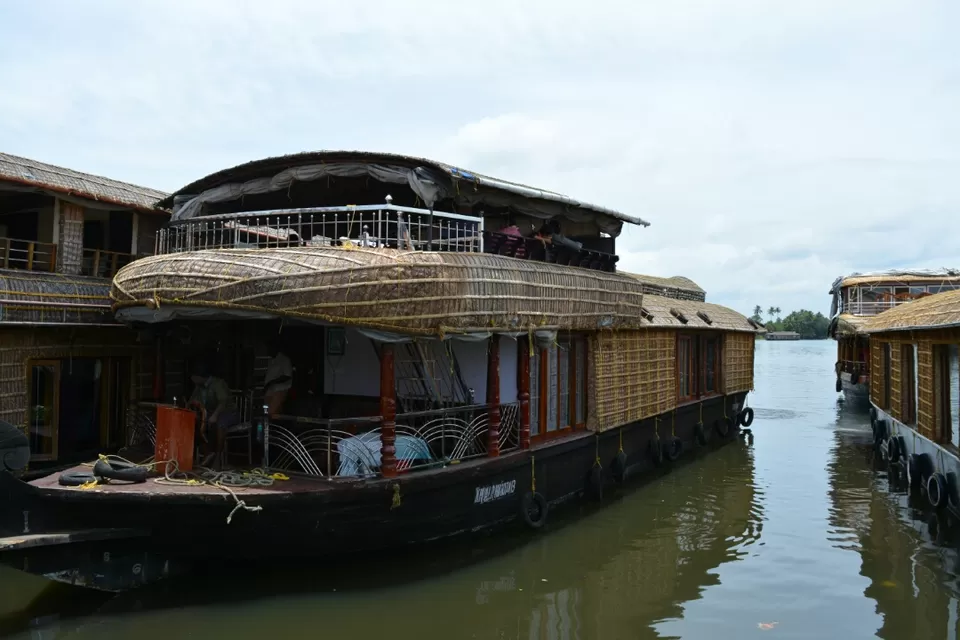 Woke up early morning keeping the destinations in mind. We drove to the cliff view in Varkala first and continued our journey towards Kanyakumari. Today was really amazing, more picturesque sceneries on our way. We stopped at Aleppy, the famous boat house destination. Spent some time there and started again towards Trivandrum. We stopped by a backwater and walked till the tip. And at Kollam, the stretch of the road was so scenic with backwaters on one side and sea on the other side. Then we reached Kovalam beach spent sometime there. We spotted a wrecked ship washed ashore on the way. Clicked some pictures. And then to Trivandrum through Nagercoil we entered TamilNadu. Some how we managed to reach Kanyakumari by sunset. We planned to stay at Tuticorin for the night. So started again. Now the route was altered to reach Tuticorin. The actual plan is to pass through Kudankulam and Tiruchendur. But due to time constraint as we didn't book any accommodation in advance we took the route via Tirunalveli. It's already late by the time we reached Tuticorin and not many options for staying. Everybody were so tired by the time. It's midnight and our next destination was Rameshwaram which should be done the following day. But as we were unable find accommodation at Tuticorin we decided to drive down to Rameshwaram. There is one more factor to consider this option. The day journey isn't covering much distance as expected. And Rameshwaram is almost 200km apart. We don't want to waste whole day at one place. So we drove to Rameshwaram and reached there by 3am. As it's a devotional destination there are lot of options to stay. We found one and ended our day.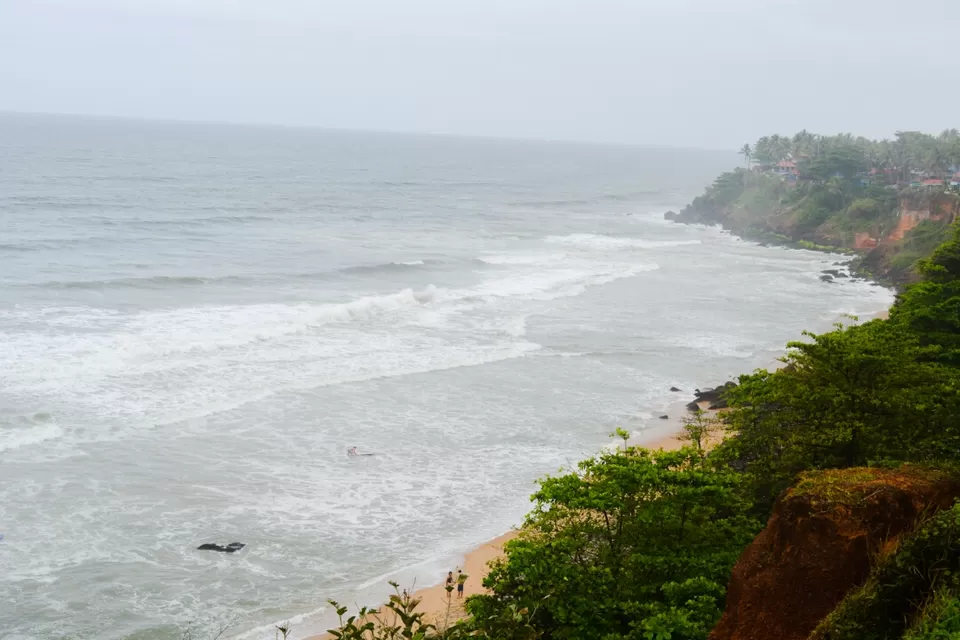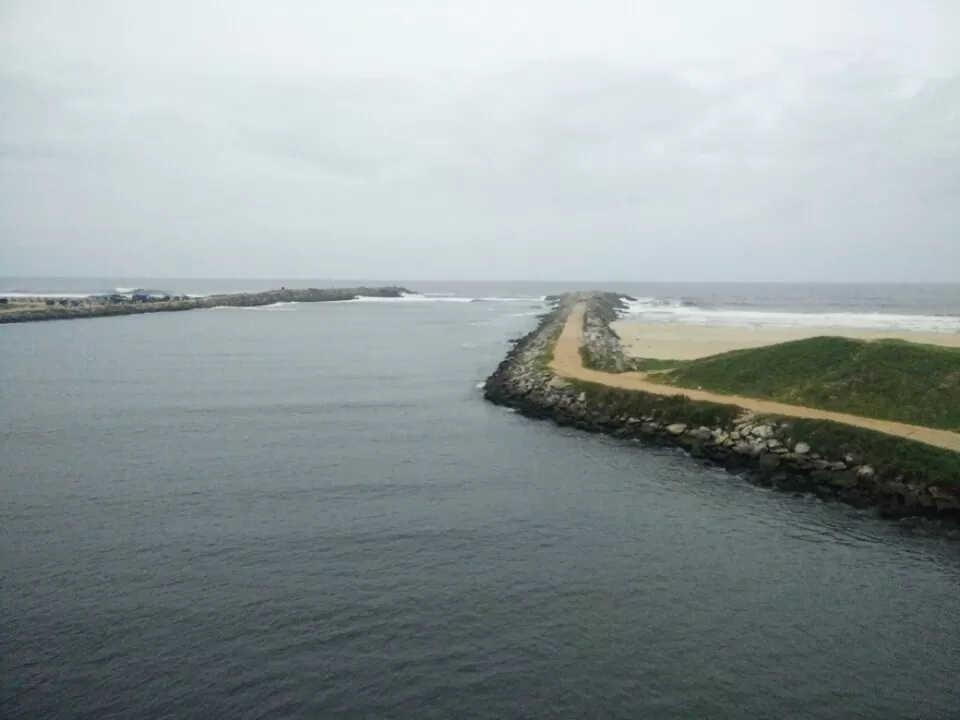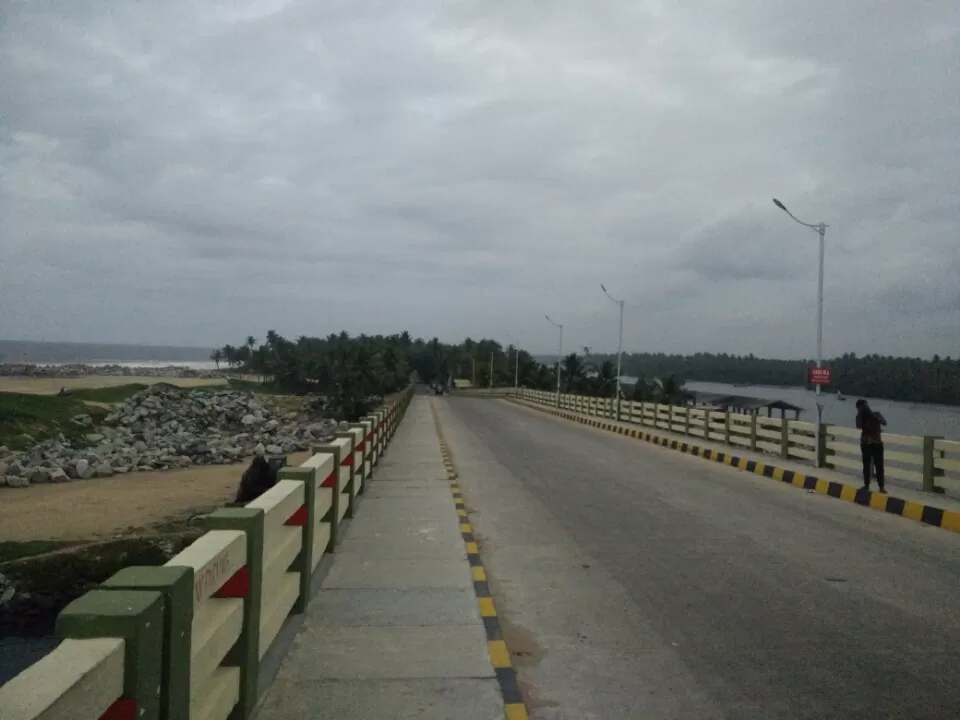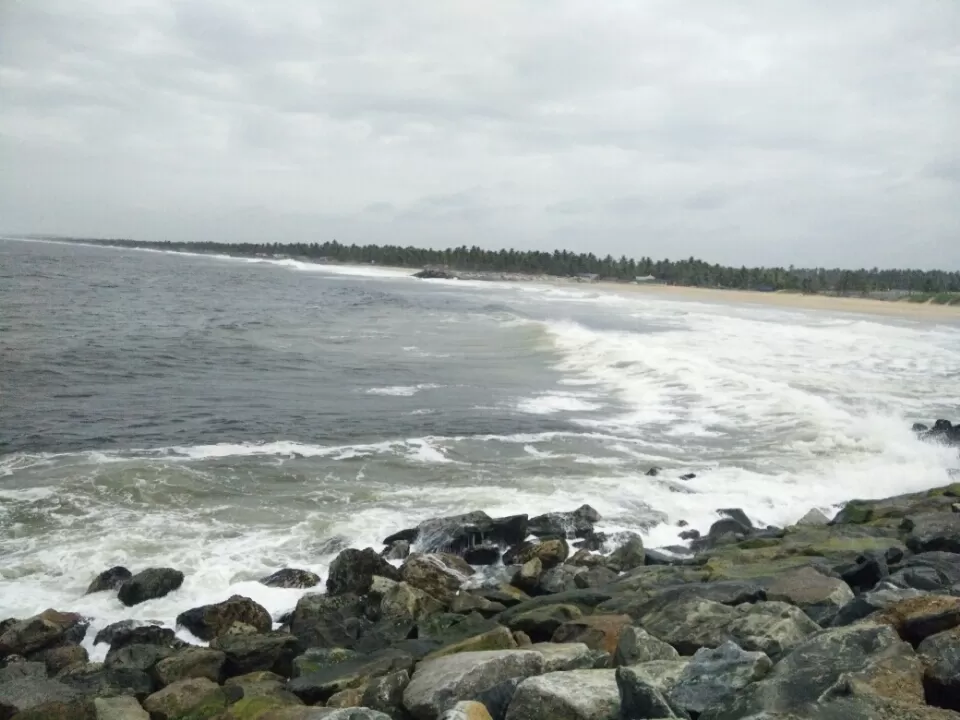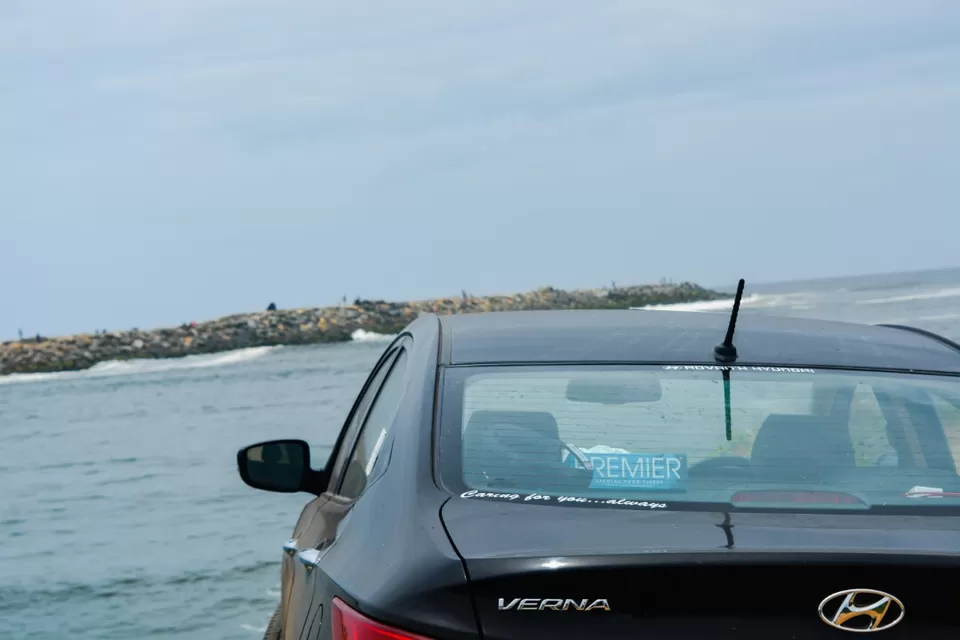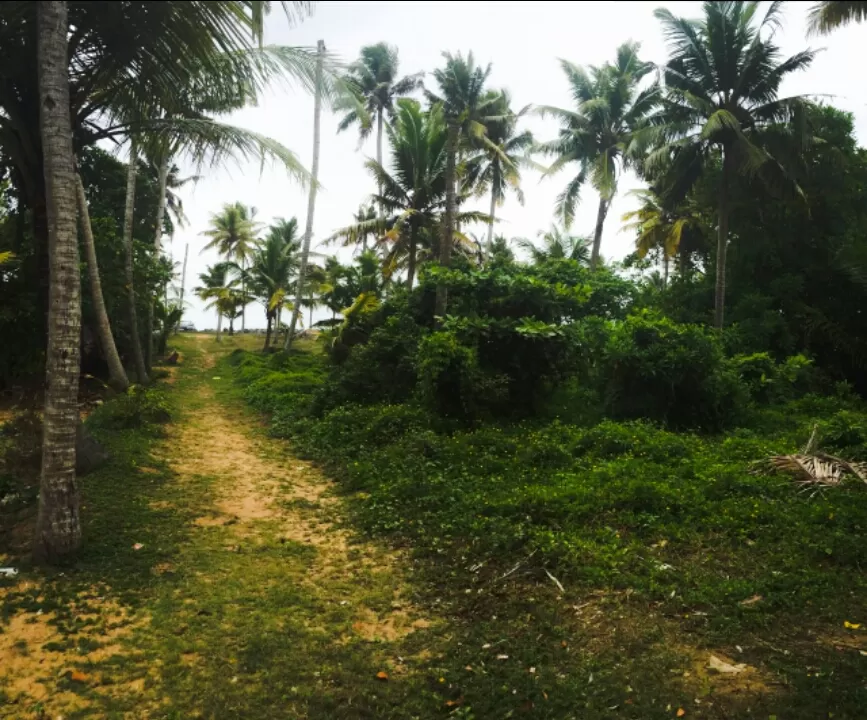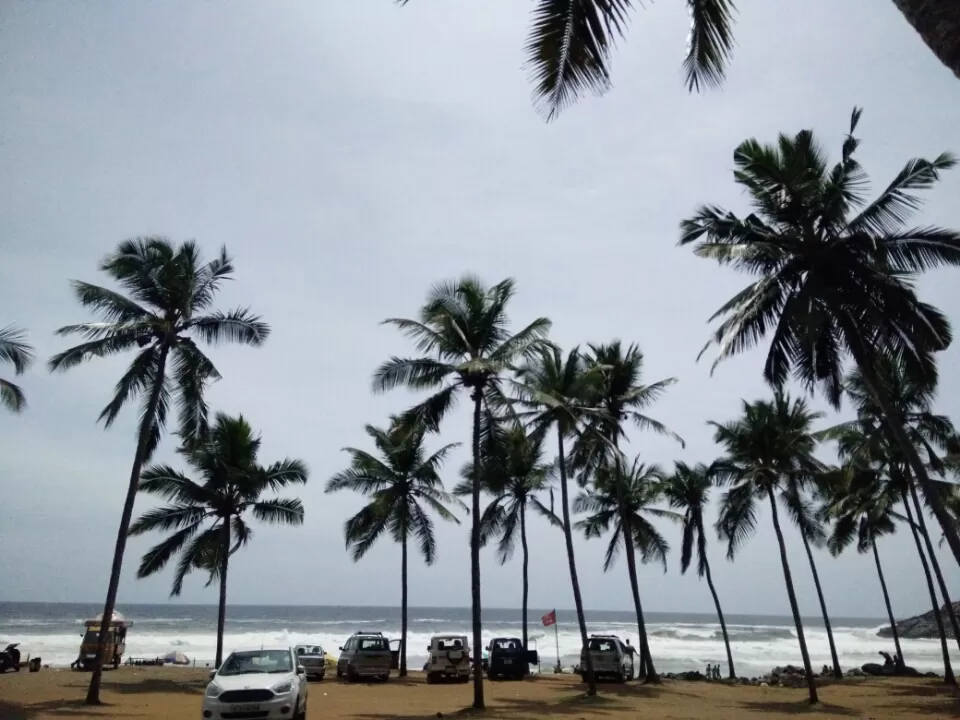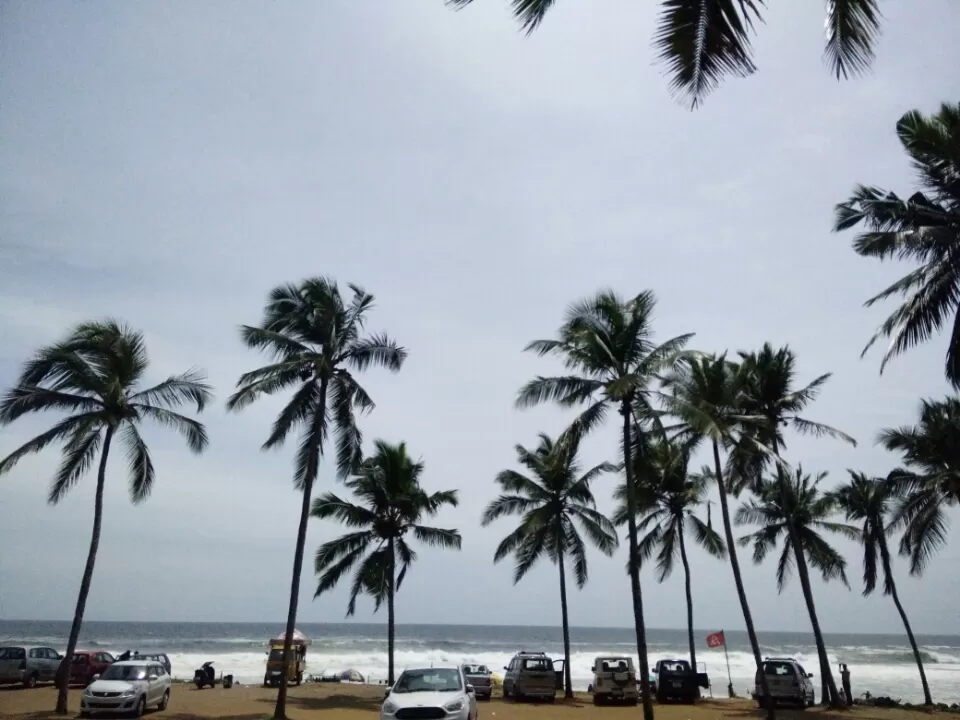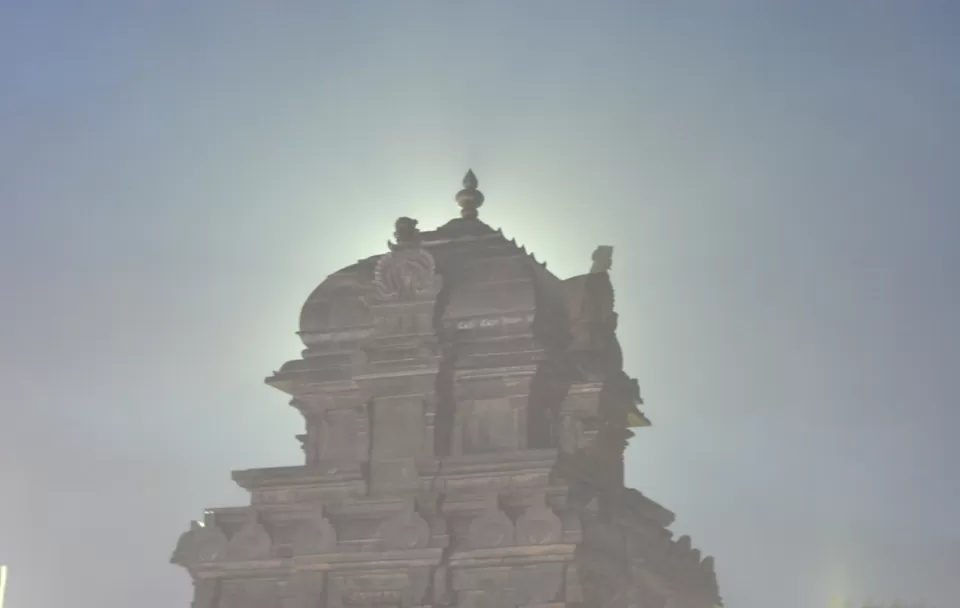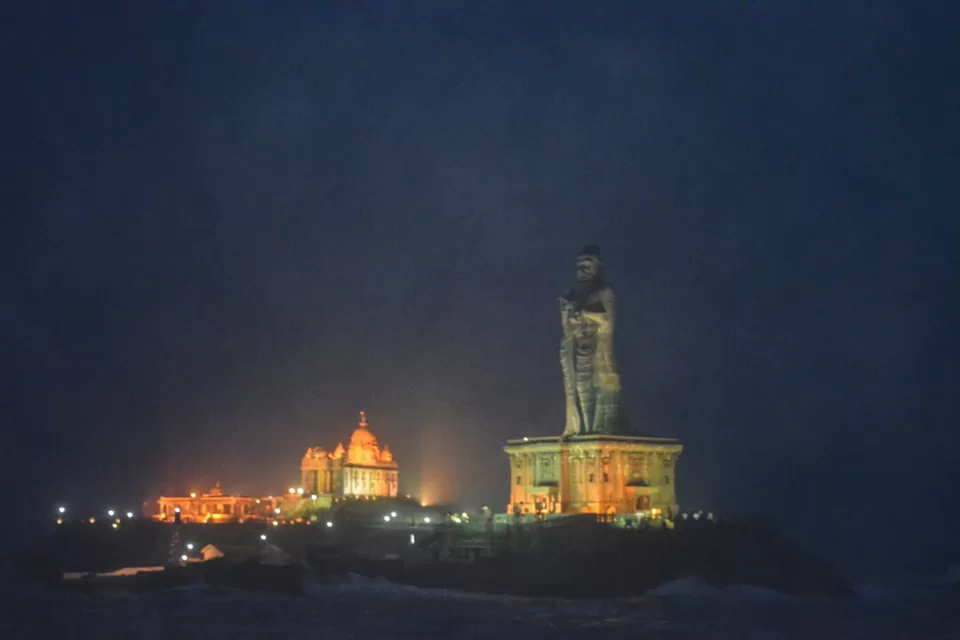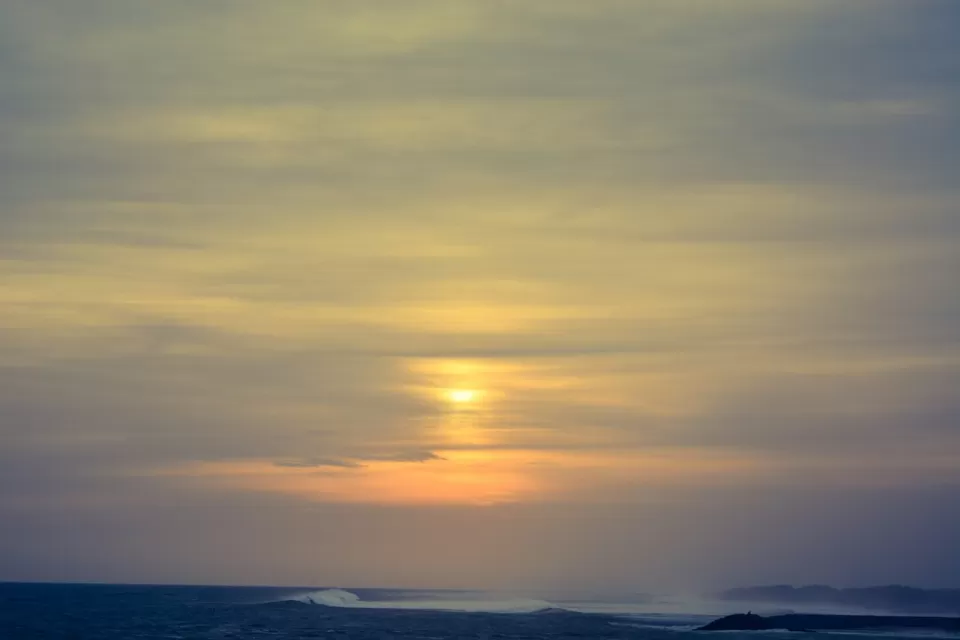 Good morning Rameshwaram which is 10am for us. This place has a special consideration in my trip. We planned to come here thrice but failed. So this place is mandatory in the trip. And after some quick visits to a couple of temples we were enroute Dhanushkodi, the village which was washed away by the Sea. Spell bound by the beauty of the place. The sea water is greenish in color. One side roaring with waves and the other side calm and gentle. It's just the road in between the sea. The road is laid till the end but is yet to open for public. We have to use local transport to reach Dhanushkodi for the last 5km from Rameshwaram. We spent an hour and half exploring the village as that's the time set by the transport guys. But we managed to stay a bit longer. We have to return by the same van. Saw the floating stone used to build the bridge to Srilanka, Ramsethu. We might have read that Dhanushkodi is a haunted place. But no it's not. As told by the local driver there are more than 200 people living there with their families and he's one of them. After spending a beautiful time at Dhanushkodi we are back to Rameshwaram. Visited Dr A P J Abdul Kalam memorial. Got the feeling that the memorial could be made even more beautiful. He's the most beloved President of India, deserves more than what is done. Then we started our departure from Rameshwaram. Stopped at Pamban bridge. And the sight is too beautiful that nobody can stop admiring. And after capturing some pictures we resumed our journey. We then stopped at Velankanni, Nagapattinam and Nagur. Visited the famous Velankanni shrine and dargah at Nagur. The next stop was at Karaikal for dinner. Karaikal belongs to Pondicherry UT. From here the drive was so difficult due to traffic and moreover narrow road. At last by 2am we reached Pondicherry our last beach destination in the trip. We didn't plan to stay for the night and we started to Bangalore after spending some time in Rock beach. And reached Bangalore by Tuesday morning.
The total trip was of 2116km and 3 days and 4 nights.