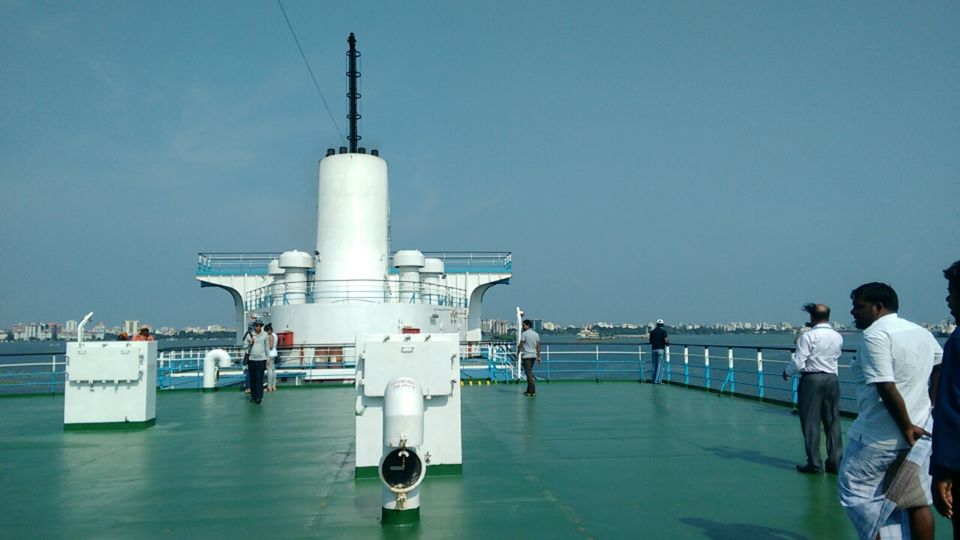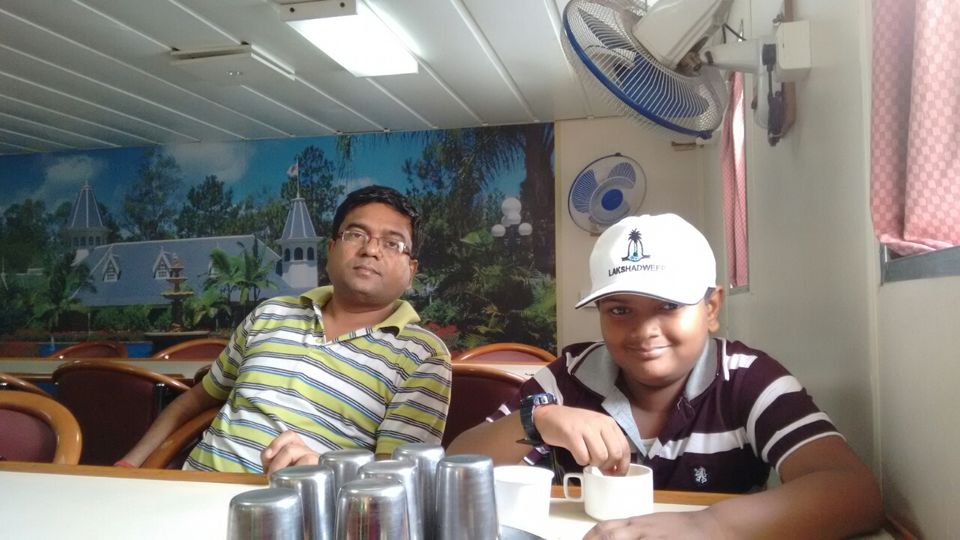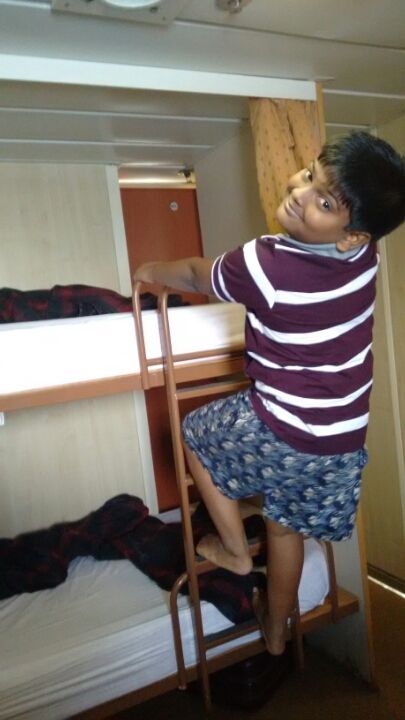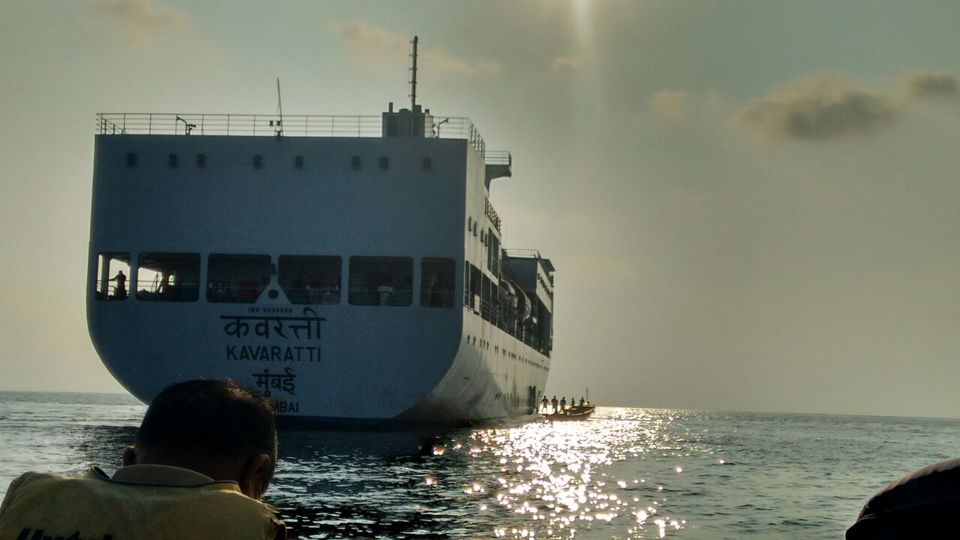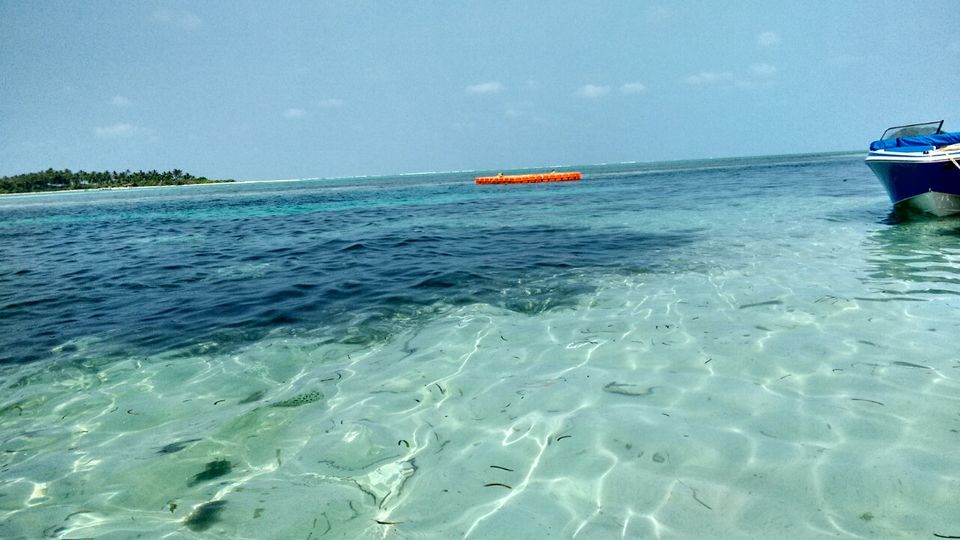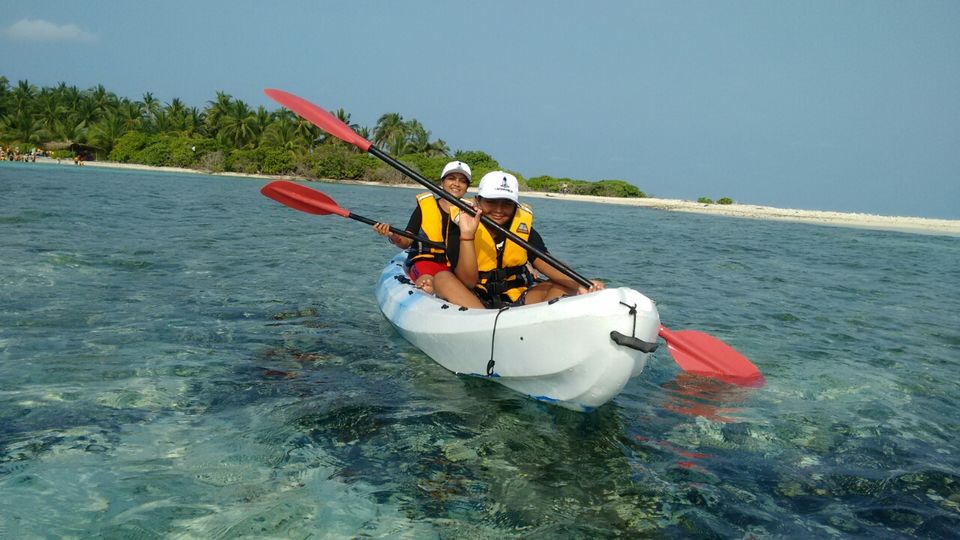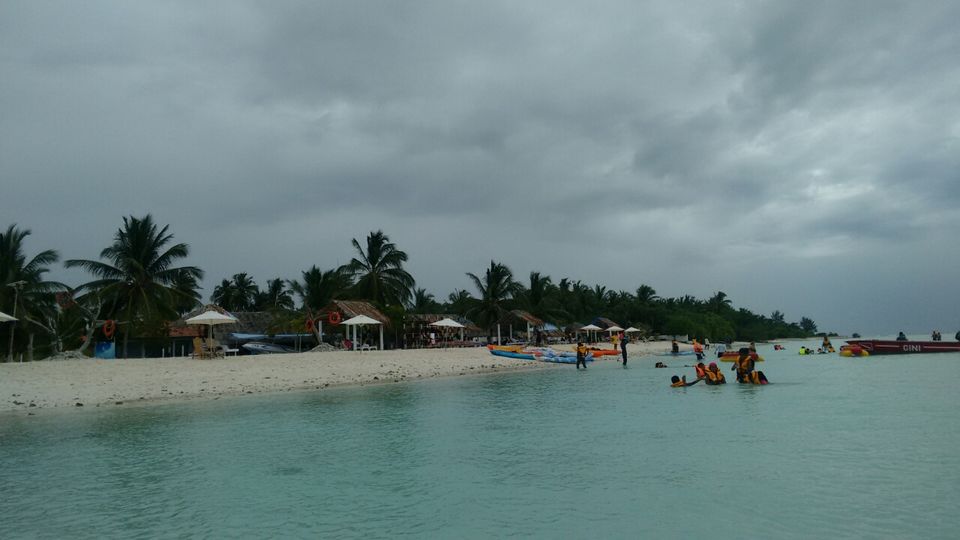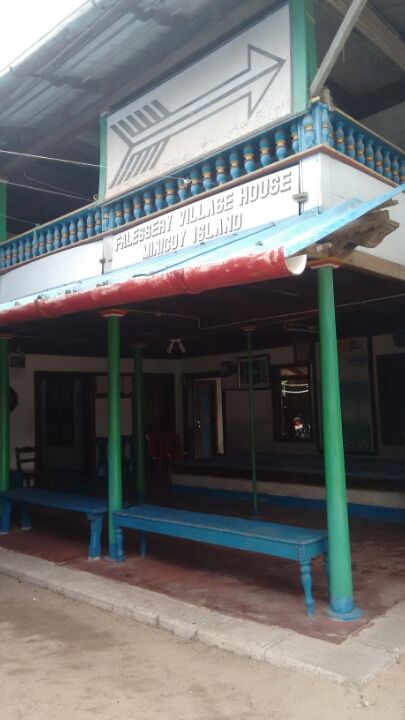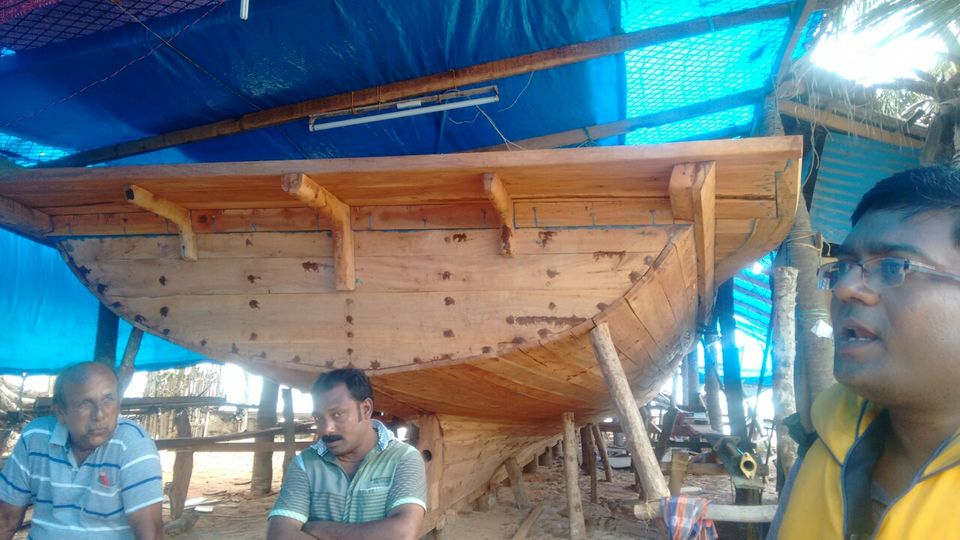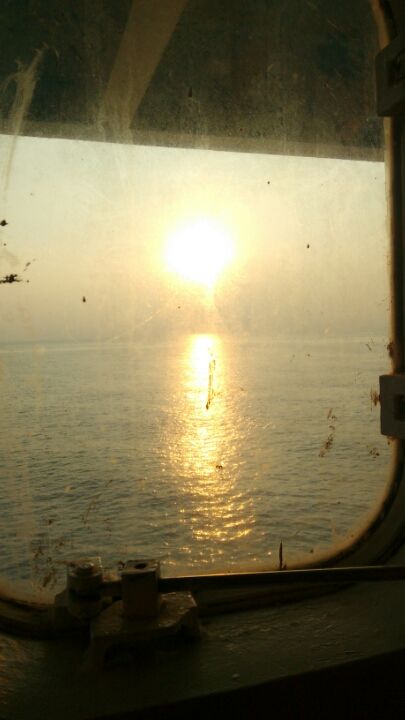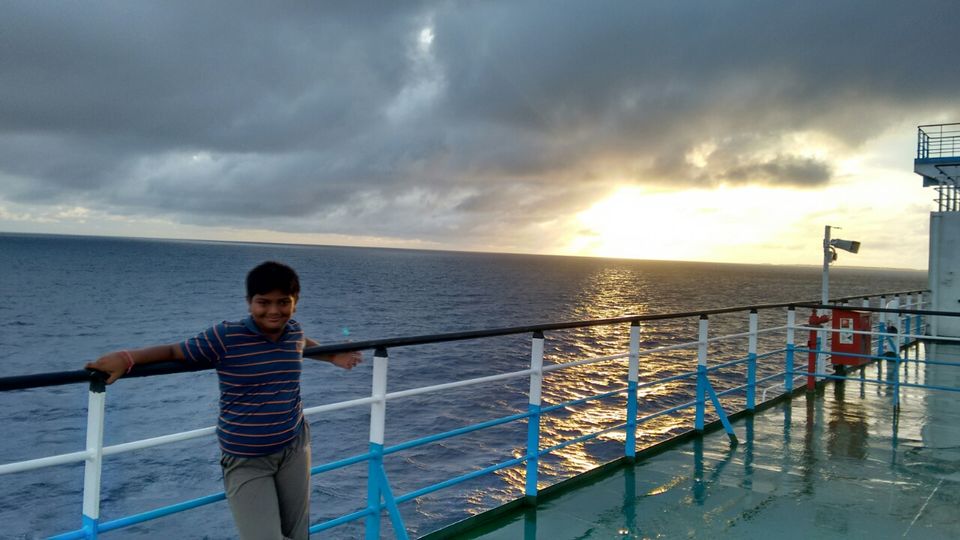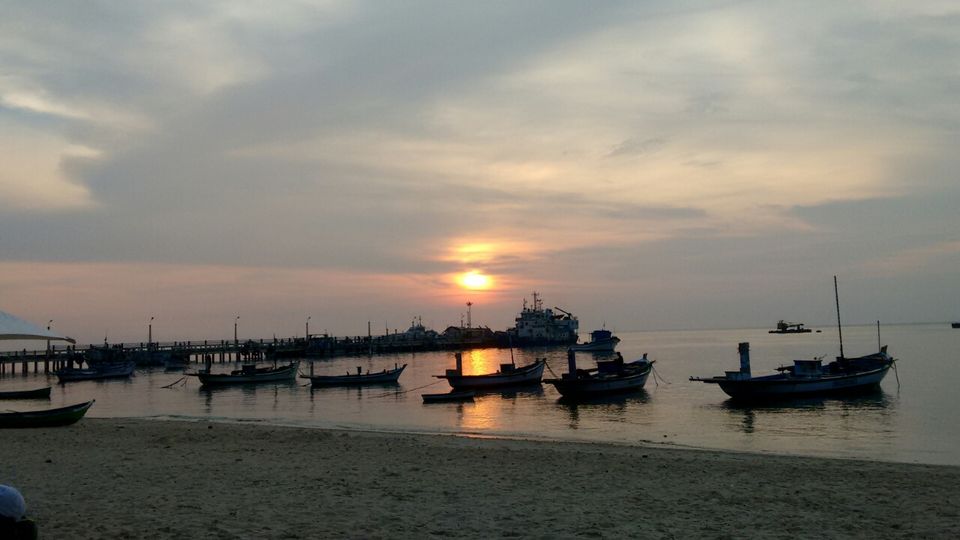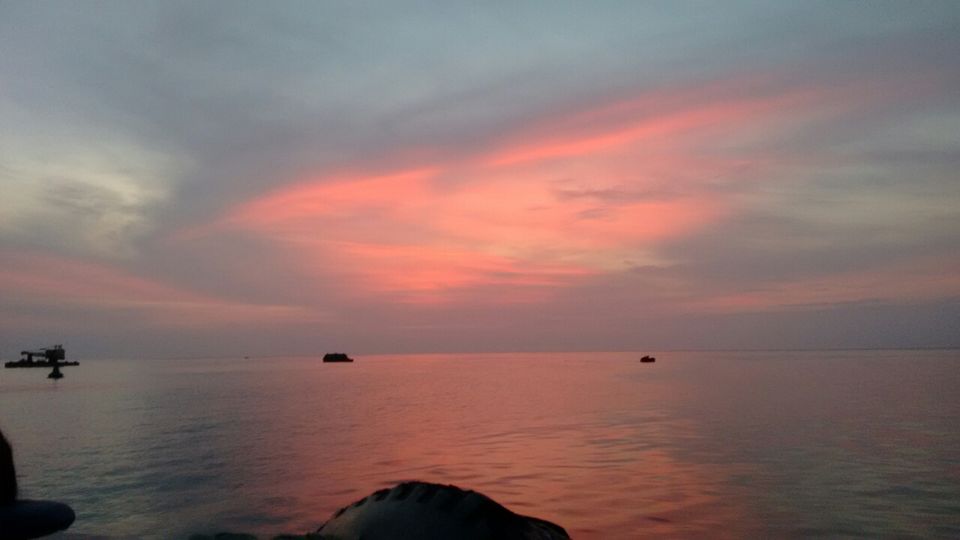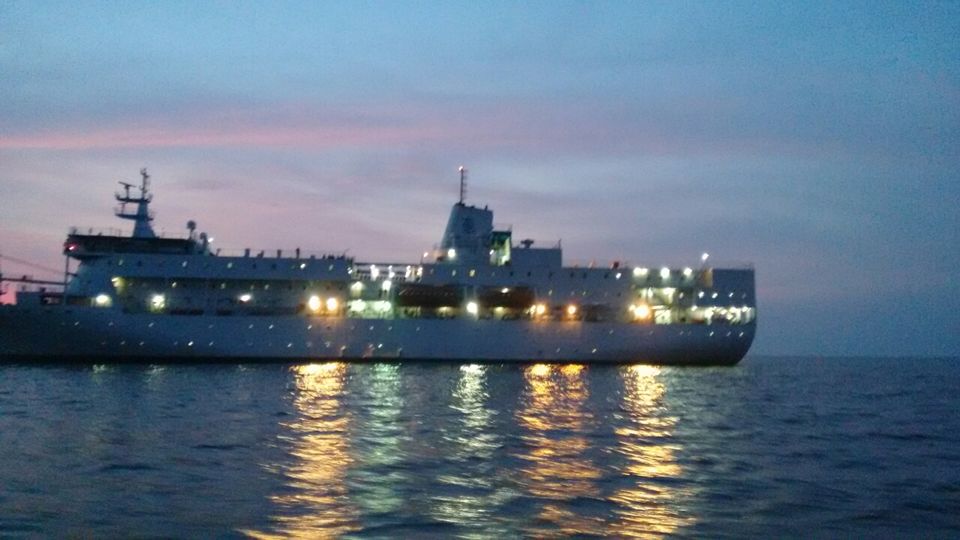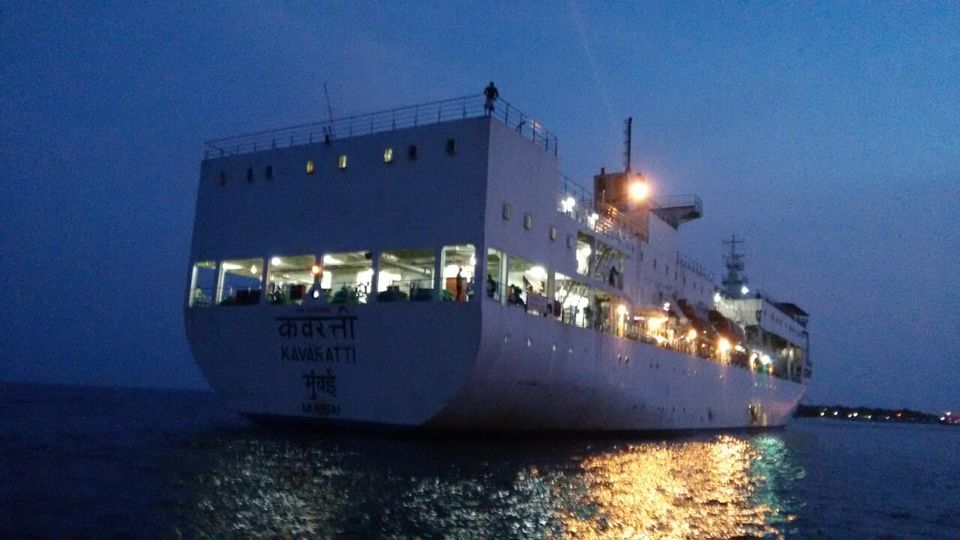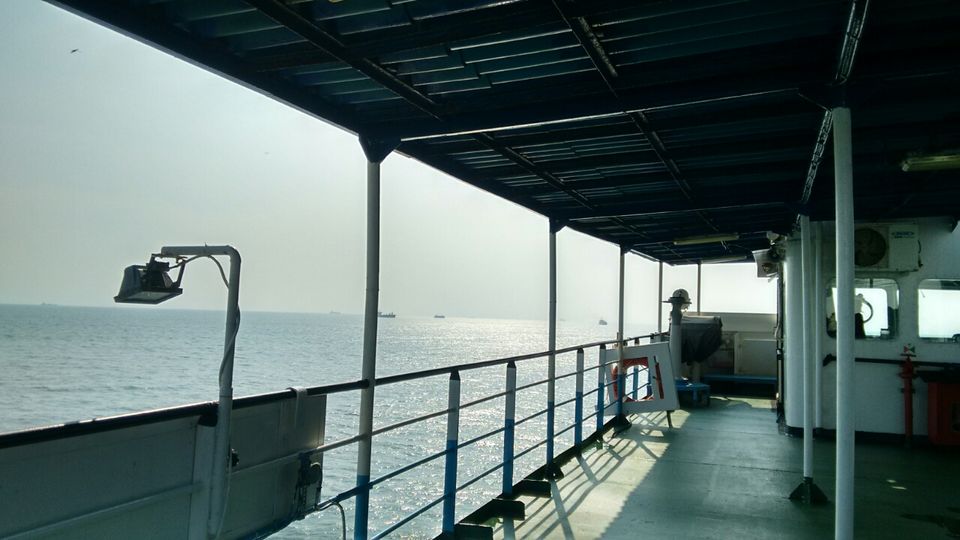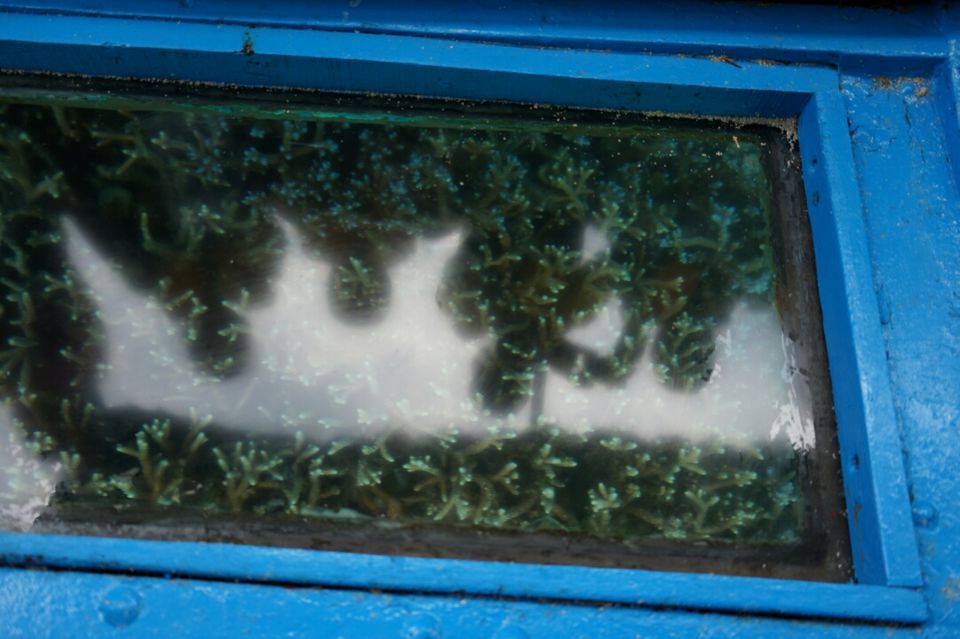 Lakshadweep. .....well,  to be honest wouldn't be on my itinerary.... simply because at that point of time I had got nearly enough of beaches. I have been fortunate enough to have seen some of India's most famous beaches.... Starting from Puri, Goa, Kanyakumari, and most recently,  the Andamans... Really,  how much of sun and sand can one possibly get??  But, as always,  destiny has it otherwise.  A chance train meeting with a sweet Bengali woman who was returning after a family holiday there, narrating her awesome experience which was duly absorbed word by word by my son. And when we started planning our coming holiday,  he promptly declared, " we'll go to Lakshadweep this time! " I tried to make him change his mind, cajoling that all beaches are the same,  till I realized it was futile. Added to it was the lure of a ship cruise going to Lakshadweep. I reluctantly agreed, praying to God to save my life in case I happened to fall in the sea by any chance,  as I didn't know swimmining !!
            For entering Lakshadweep we all need prior permit.   There are several tour packages offered by Lakshadweep Tourism. Each covers  a select group of islands,  sports activities and of course,  fares. We opted for the Samudram package,  which entitled us to a 4 days,  3 nights aboard the MV Kavaratti,  with a tour of Kavaratti,  Kalpeni and Minicoy islands,  one island each day, along with food  and some adventure sports like snorkeling, Scuba diving,  kayaking and glass bottom boat ride to view corals from close quarters. We booked everything online and the permit and everything else was taken care of by them.
                         Our starting point was Kochi,  which is the closest big city to Lakshadweep. Upon landing there,  we proceeded to stay in the Fort Kochi area, as from here our boarding wharf,  the Ernakulam wharf would be near. This area is full of staying options for tourists,  along with reasonably good conveyance facilities. We opted for a charming homestay and managed to book a taxi for the wharf for the following morning. The system is very well managed,  Kerala being a popular tourist destination. 

                        We had been directed to reach the boarding wharf by 10 am, which we did. After some necessary formalities, we were escorted by a bus to the jetty. In my life I saw the first giant ship from such close quarters,  but she seemed friendly and well, inviting. 
                     With a thrilling and slightly nervous sensation,  we boarded. The crew members were very helpful I must add. We were directed to our Cabin which was quite comfortable. A short while after,  we were called to assemble in the recreation area for an orientation by the ship's chief Manager. Basically it involved an acquaintance with the ship's facilities and itinerary,  do's and don'ts etc. Nothing complicated. Then we were directed for lunch. 

                  After a sumptuous meal in the ship's dining area, we rested a bit and later took a tour of our ship. This experience actually is hard to describe in words. The moving liner above the Ocean's vastness,  the sea breezes, the feeling of being away from the land and the ship being your only abode upon the shaky ocean.... all this was a thrill to experience.
                    So for the next three days,  MV Kavaratti was home. We would get ready each morning and after a hearty breakfast,  disembark from the ship on to a ferry,  that would take us to a designated island. The first day was Kavaratti,  then Kalpeni,  the last was Minicoy. Upon reaching, we were offered a variety of adventure sports, like scuba diving,  kayaking,  glass bottom boat rides,  snorkeling, etc.or we could just laze around as we wished. then lunch which inevitably included freshly caught fish from the lagoons. It tasted heavenly. As the locals informed us, lagoon fish tastes almost like sweet water fish. I hardly cared as long as it was fish - and  yum!  After lunch there was some simple local entertainment in the form of song and dance.  At about 4 pm, we would begin proceed again towards the jetty,  then via ferry we would board our ship which would be waiting,  anchored on the high seas. Like homing pigeons, we would gladly embark upon it !!
            Once aboard,  we would relax in our Cabin or on decks,  till dinner announcement was made.  We were free to walk around the ship, interact with an extremely professional and hospitable crew,  including the Captain himself.  Tourists were in fact taken on the ship's tour on request. Being shown around the ship's Control room and the Engine room, which was located below sea level -- these are experiences I can never forget. The tremendous views of the sunrises and sunsets from the ship's deck, the imposing dark ocean at night,  flashes of lights from the occasional passing ship.... These are things only the people aboard a ship can feel.   
                Talking about Lakshadweep.... Well,  these are the largest coral islands of India. An Archipelago or a chain of islands, there are 36 islands in all, out of which only 11 are inhabited. The speciality of these islands is their rich coral life. The noticeable part is that unlike regular beaches,  these are made largely of corals. The sea around the islands is quite shallow. We can view the corals beneath the crystal clear waters and can even walk a bit in the sea, feeling them beneath our feet.  Snorkeling and scuba diving are available for those who wish to explore more!! 
    This tour I remember for three reasons.... One , on day one I did scuba diving -- assisted by wonderful instructors. They made it seem so easy for a non- swimmer like me.  Two, the fabulous stay aboard the ship...... Unforgettable experience !!!  Three - I dared to try to swim.....finally!!  This I did at Minicoy - on the final day of our trip. I gradually made friends with the vast ocean around me !! 
   I had come to the sea,  scared. I was leaving it, wanting more.  This trip would be remembered for the amazing ship experience,  the knowledge about coral islands which are quite different from the regular sandy beaches, and above all, for my closest tryst with the Ocean..... where I made friends with my fears.
                 A few points worth considering.... One, it's always advisable to know swimming...... Just in case !!  The sea gets a bit rough around full moon.  Two,  carry whatever you need in advance as these are remote places so don't expect fancy markets,  not even good Internet access. But overall it can be termed a trip of a lifetime......All beaches are not the same.......Am ready to go again..... The Ocean beckons !!!