Travelling in a hill station is always mesmerising, getting up early in the morning seeing the beauty from your balcony the mountains, the hills ,the fog, the chilling weather with a cup of tea and snacks and icing on the cake is your favourite book. Isnt' it great.I experienced this on my vacation in Dalhousie. Dalhousie is a beauteous hill station, the view from the hotel room was just dismaying and sitting in the balcony of the room and acquaintance with the vivid natural beauty of the hills and smog was just electrifying. I could not ask more than a hot cup of tea and snacks with my book "And the Mountains Echoed" at that time. A story of love, friendship, compassion, exile, memory and the troubled history of Afghanistan, spanning three continents. The book with profound depth and compassion define us and shape our lives. The journey begins and comes to an end but some moments makes it special and that special moment which I can still sit and recall is the peace of reading book in the hilly parish with your favourite beverage.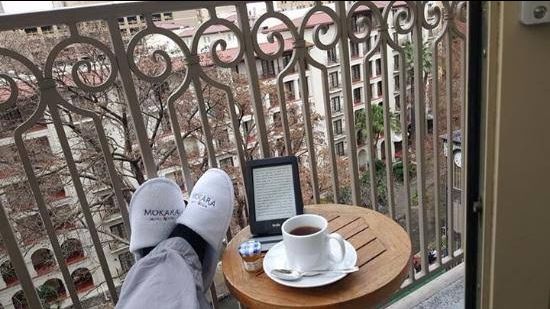 I was travelling alone from Mangaluru to Kolkata from flight. Ohk! I should not say alone, I was accompanied by my best friend My Book. I love reading love stories and this time I was carrying the book "I too had a Love Story" with me. It was a long journey as there was no direct flight from Mangaluru to Kolkata, a halt of 2 hrs at Mumbai and that too the flight got delayed by 2 hrs due to climatic condition. But alone with delayed flight also I did not find it boring, as I was busy reading the book. A romantic emotional heart wrenching love story with its simple yet honest and poignant tale of love was too hitching to sit and read in the airport. Later in the flight, flying in air, sitting beside the window, with the dim lights on, the silence, the peace, and reading the journey of two lovers with their faith in magic of love was amazing.
Travelling is joy->joy is happiness->happiness is love->love is life->life is to enjoy->
and to enjoy life I need to travel.I am a travoholic and travelling is like energy booster for me. Its a kind of meditation emancipating me from stress, anxiety, exertion, depression and triggers body, mind and mood's relaxation.
Another thing which rejuvinates me and my mind is books. Reading books allow me to forget everything and make me engrossed in the pages, story and fiction or non-fiction characters of the books. It enhances my knowledge, creativity and imagination, allows me to sketch different perception towards life.
Here you must be thinking Why I am talking about Travelling and Books in my Travelogue. What is the integration between the two??
Travelling and reading both are my hobby and passion.I love travelling and books are the first and foremost company during my travel. Recently I started writting blogs to share my travelling experience and one of my friend was like"what is the monetary benefit of writting blogs or reading books. As you are a MBA and stock market specialist, instead of wasting time on this you should do a job or something which can give you money. But according to me sometimes its not about money, its about YOU, Your happiness, Your satisfaction, Your passion, Your love. If you are following your passion, and you are satisfied and enjoying it then in future it will give you something more than money.
I am also following and sharing my travelling experience and the peace and harmony I felt during my travelling accompanying my best partner My Books
I was travelling from Pune to Surat by train. The train journey is always scenic and picturesque. Sitting beside the window, drizzles of rain, bewitching panoramic view, and an amazing book to read "A Walk To Remember" really made my trip memorable and magical. Its a story of two teenagers who fall in love with each other despite the disparity of their personalities.
In the journey only I completed the whole book. A, sip of coffee, a fab book, and the charming atmosphere was quite enough to make me feel romantic and blow my mind resposefully thinking true love still exist.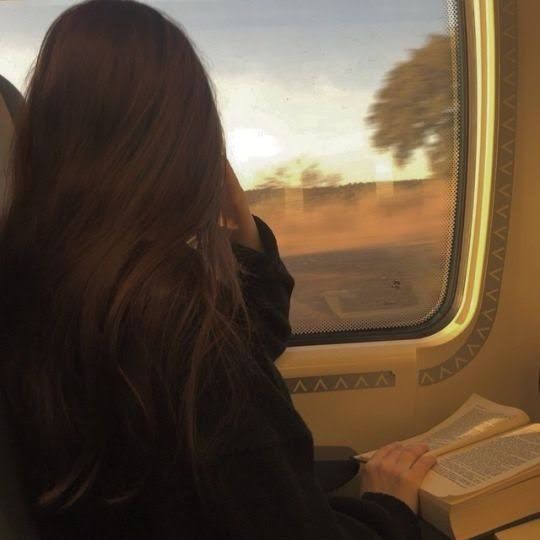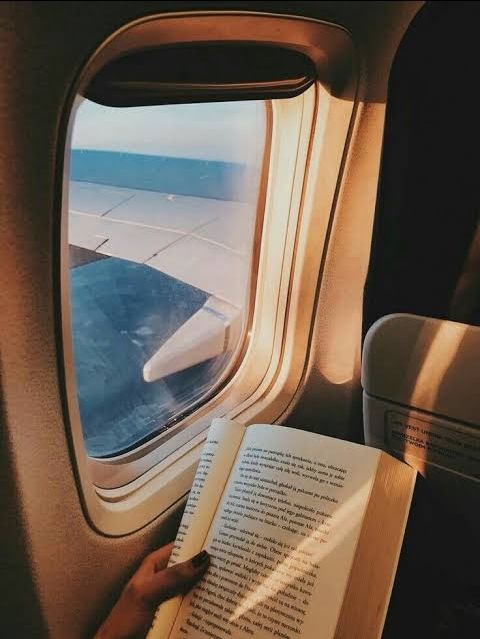 The journey with the books is not yet over. Some more trips, some more books, some more experiences to share, lets keep it some for my another article. Till then keep travelling keep reading.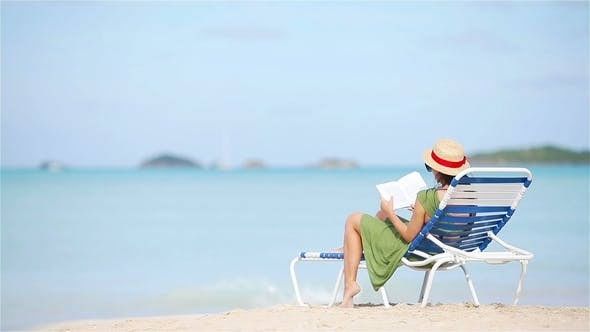 The journey with the books is not yet over. Some more trips, some more books, some more experiences to share, lets keep it some for my another article. Till then keep travelling keep reading.