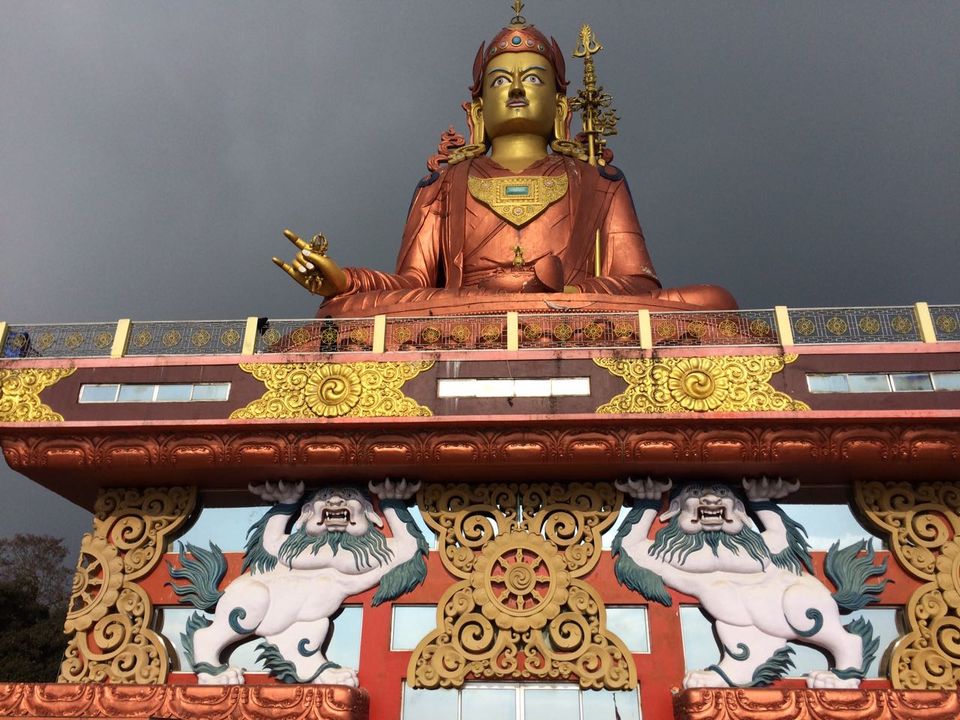 PART 2: EAST & SOUTH SIKKIM TOUR
Things you should know about the East Sikkim Tour:
East Sikkim is also a restricted area so you need an entry permission and entry to Nathula Pass and Baba Mandir is prohibited for foreigners.
I booked my East Sikkim Tour for INR 900 (inclusive of the license fee) it included: Tsomgo Lake, Nathula Pass and Baba Harbhajan Mandir. The details of the Jeep were shared with me by my travel agent in the morning and I was asked to reach the Flower Show taxi stand by 8:30am.
I became friends with Shankar who was my cab mate and he was in Sikkim for business and decided to visit East Sikkim for a short trip before he leaves for his home-town. We discussed about our respective work lives and our travel experiences. As he also hailed from a Defense background, we majorly discussed the places our fathers had been posted and our experiences of the cities. Apart from Shankar, I had a newlywed Couple and an Odia couple and their 3-year-old son accompanying me on my journey.
EAST SIKKIM TOUR:
We first went to Nathula Pass, the journey was difficult as it had become foggy and the fog was getting denser as we were scaling up on the mountains. I must say, our Driver bhaiya was an expert and he made it a swift drive for us.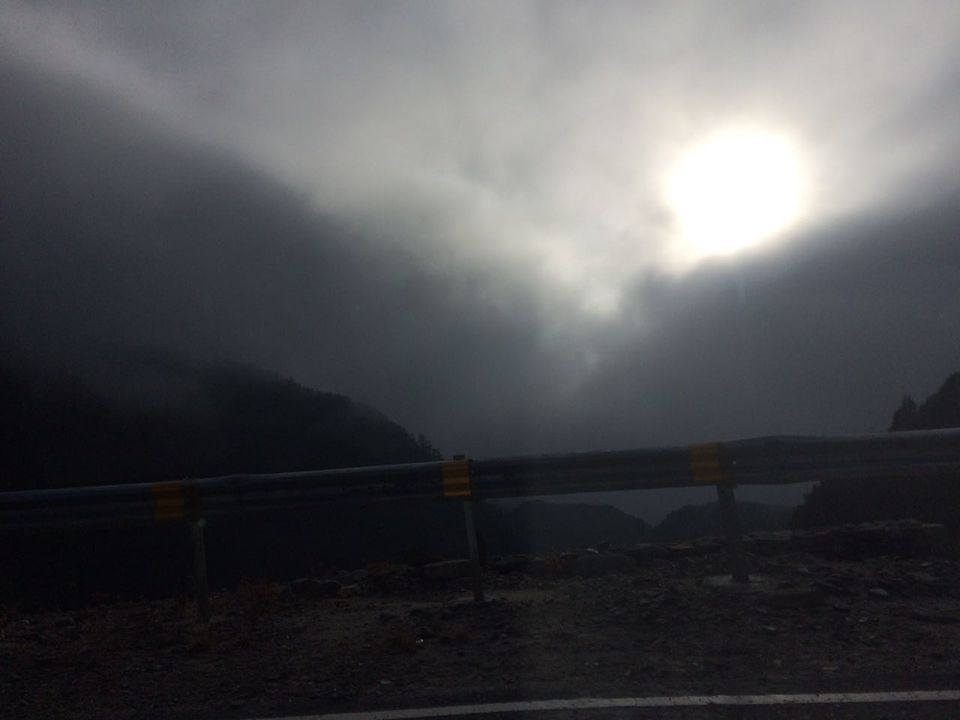 Nathula Pass:
Nathu La is one of the three open trading border posts between China and India. Sealed by India after the 1962 Sino-Indian War, Nathu La was re-opened in 2006 following numerous bilateral trade agreements. The opening of the pass shortens the travel distance to important Hindu and Buddhist pilgrimage sites in the region, also this is the way to go to Manasarovar for Mt Kailash expedition.
As it is a restricted area, there were long queues for different checks. While we were few minutes away from Nathula, the road had been closed as it was time when the gates were opened for the trade vehicles from China to enter the Indian Border. After about 45 mins the barricade was removed and path was made open for the Tourist to go to Nathula Pass.
Scaling up to Nathula Pass is again a very tiring job. I had a great time conversing with Army personnel there and getting to know about their experiences. I also had some Momos at the café and even collected a certificate of visit. Anyone can get this certificate by just paying INR 120.00.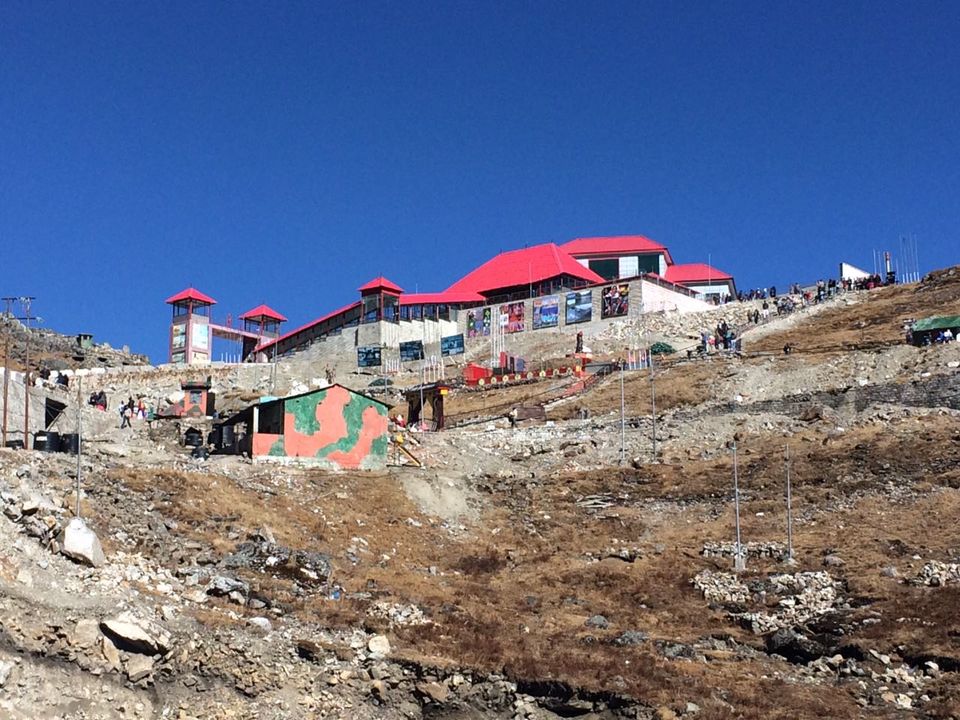 From there, we went to Baba Harbhajan Singh Temple.
Baba Harbhajan Singh Temple:
There are lots of stories doing rounds of why and how an army man became a God, and there are as many stories as people and even Google doesn't give a clear picture of his journey from a Soldier to a spiritual being.
Though, I thoroughly enjoyed my stint at this place and spent time trying to know more about Baba Harbhajan and the different beliefs attached to him.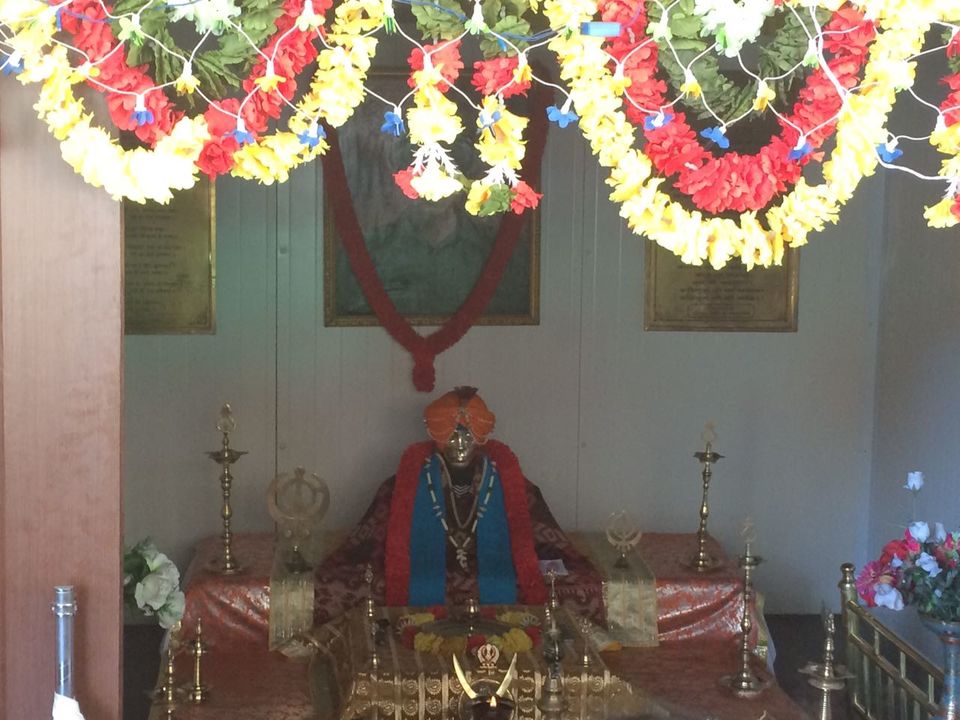 Tsongo Lake (Changu Lake):
From the Baba's temple, we headed back and as decided Tsongo Lake would be our last destination. By then the weather had become better, it became quite Sunny and less foggy. Tsongo Lake is a natural lake which gets sourced from the mountain waterfalls. During this time of the year, the lake is clear and not frozen.
The view of the lake was aesthetic and adding to it were the beautiful Yaks at the bay who were decked up with very colorful woolen clothes. You can get yourself clicked with the beautiful creature for as low as INR 50.00 and there were even provisions of taking a ride. Being an animal lover, I believed in getting clicked without causing any pain to the beautiful creature. This way the overall tour to the East Sikkim ended.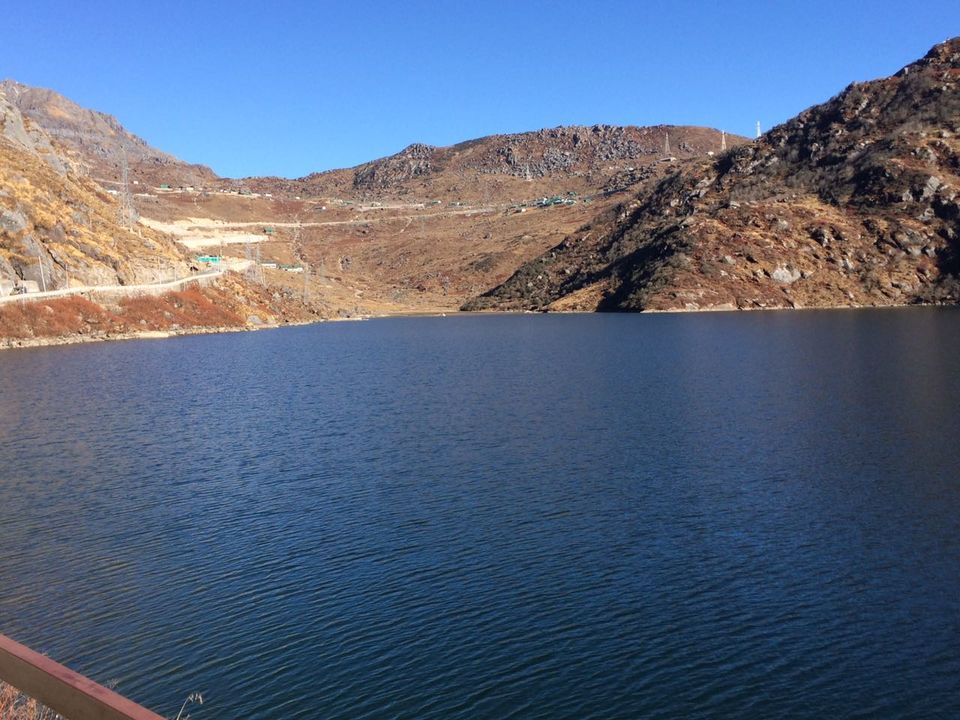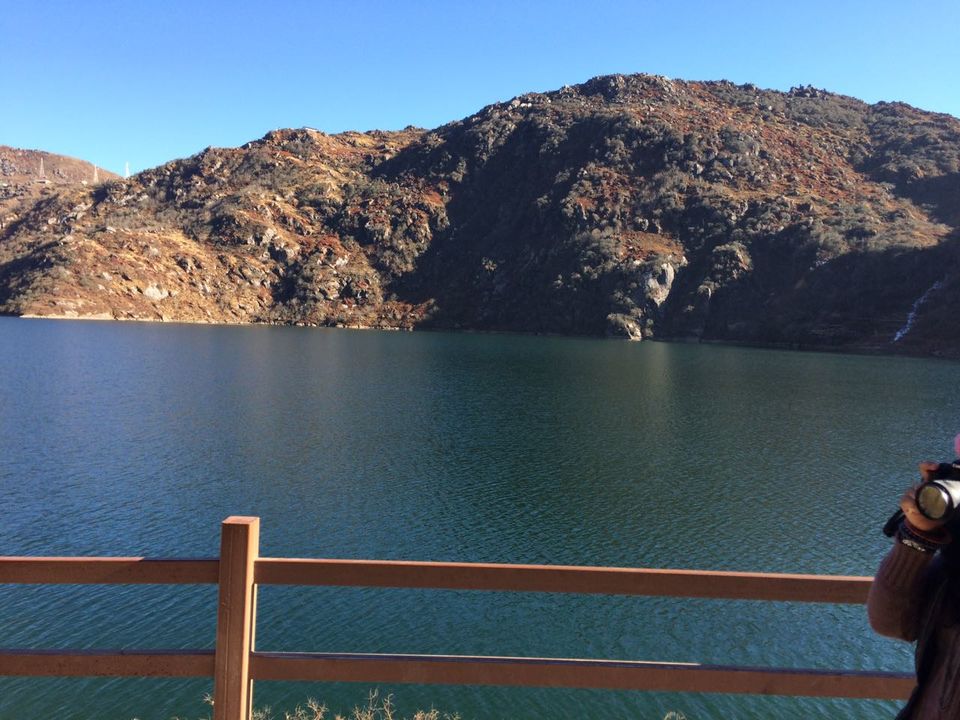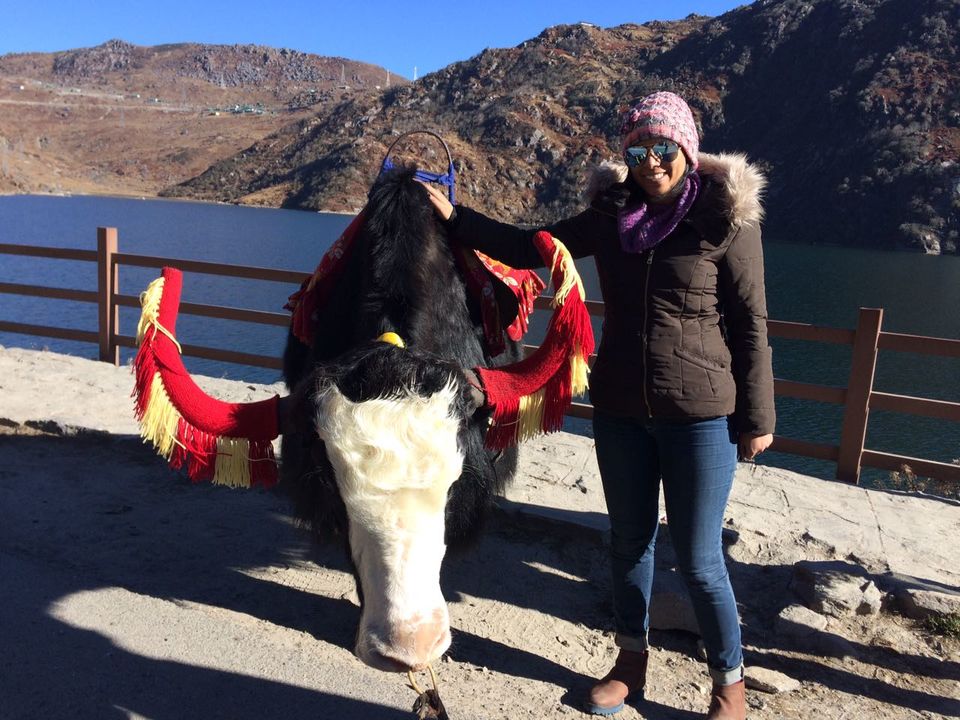 The shared jeep left me at Flower Show Taxi stand and then I hired a taxi back to MG Road market as I got free early and I had enough time to explore the market. Along my way, I fixed my travel to Namchi with the driver who left me at MG Road for INR 2500.00.
SOUTH SIKKIM (NAMCHI):

South Sikkim has two very beautiful destinations: Ravangla & Namchi and if someone wants to explore both, they need two days as both the destinations are way apart.
While Ravangla is more of a nature tour, Namchi is the abode of Gods.
As I had only a day left to explore, I decided to go ahead with Namchi. As Namchi is called as the Abode of Gods, so my tour of Namchi covered: Char Dham, Swarna Sai Mandir and Samdruptse.
Char Dham:
It's a huge temple area which consists of some 12 different Shivlings and each temple has a short story of the establishment of the shivlings. The temple is designed in a way wherein the Char Dham temples (Badrinath, Dwarka, JagannathPuri and Rameshwaram) and the 12 shiv lings are established as per their real geographical locations in India surrounding the giant Shiv idol in the middle which is the epitome of beauty.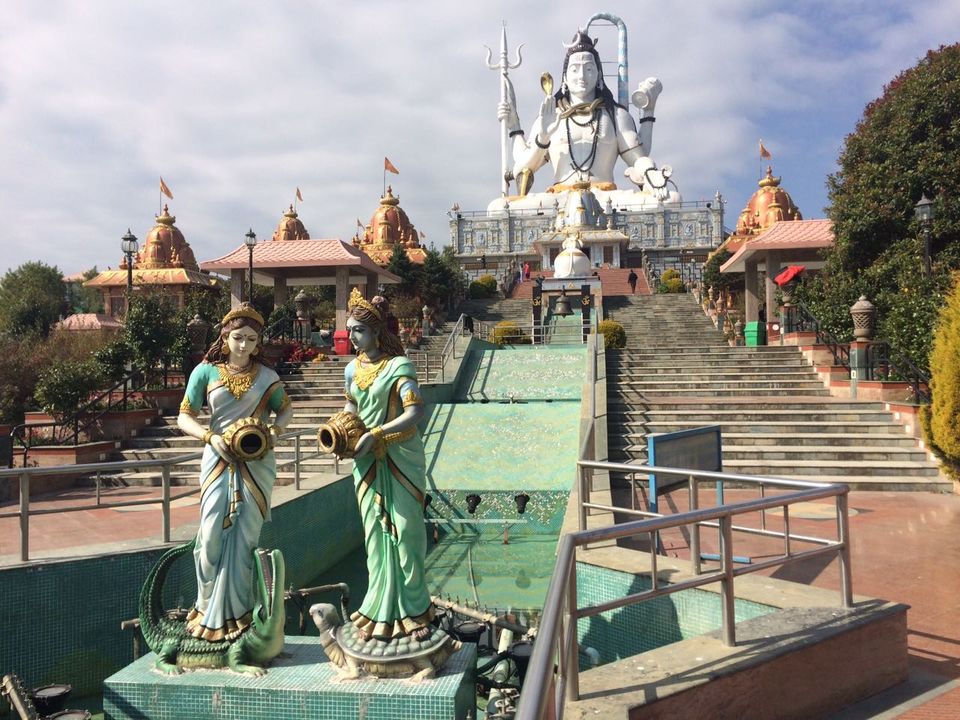 The entire complex was serene and it was well maintained. So, it took me an hour or above to go around all the temples. The stories associated with each establishment made my spiritual tour more interesting and meaningful.
Char Dham has paid parking which is INR 50.00, it also has entrance fees of INR 50.00, and if you feel like getting the Prasad of the temple you can get it from the Prasad Counter. The Prasad packets starts from INR 100.00 and go beyond.
Swarna Sai Temple:
From Char Dham we headed towards the Sai Temple which was like a 5-10 mins' drive. The temple was serene and had a very well maintained and beautiful flower garden in front of the temple entrance.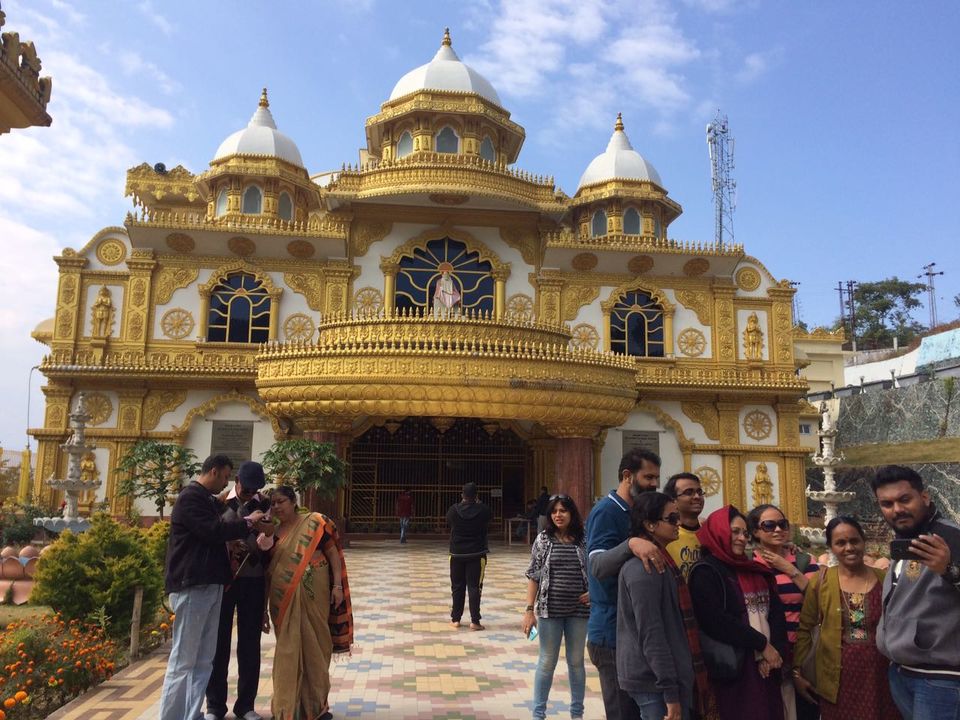 I had my lunch at a nearby Restaurant there and we started for the most enthralling and the last destination of my trip: Samdruptse.
Samdruptse:
It is a giant Buddha temple at the highest peak of the Namchi and reaching to the point feels like a quest. Beneath the huge idol lies a Buddha temple which is basically a prayer hall. The Samdruptse complex has speakers all over the complex and the Chanting from the prayer hall is audible from every place of complex which fuses the positivity into the surroundings as well. I spent quality time listening to the chanting and I left the place with so much positivity within me.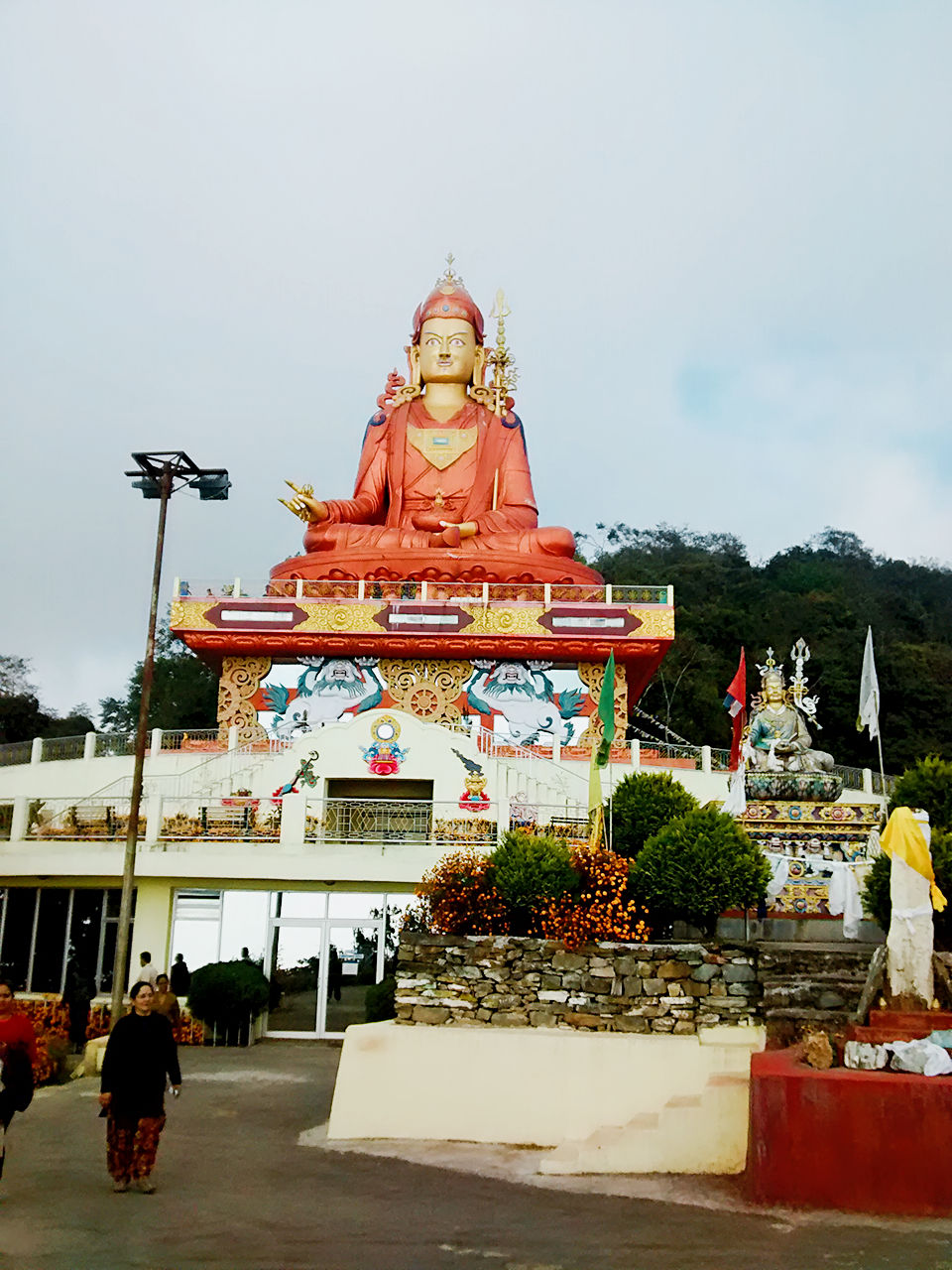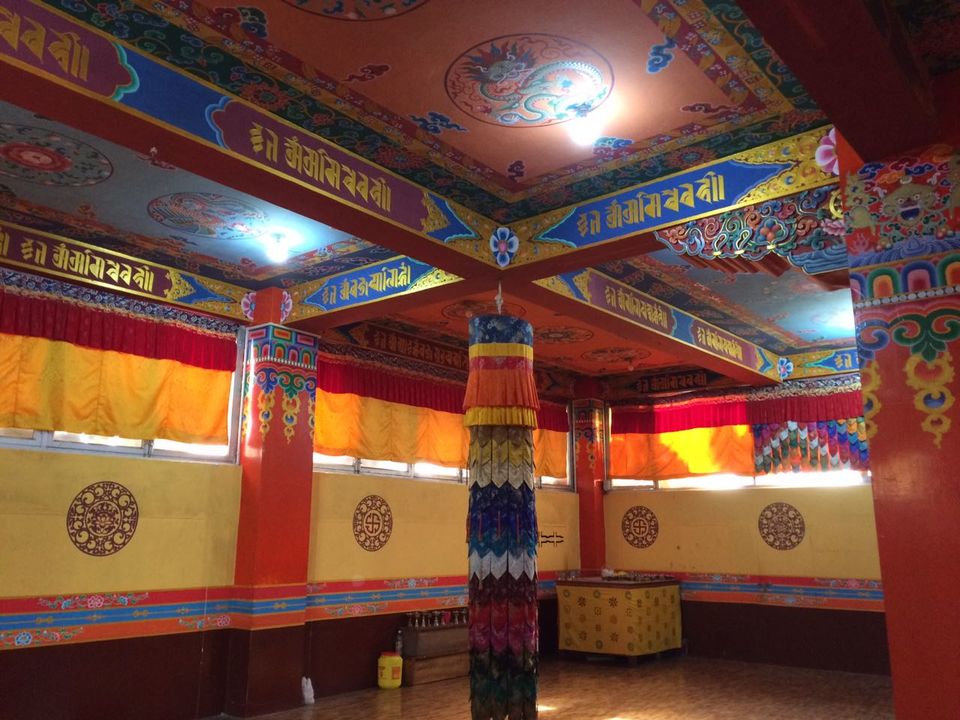 Useful Tips
Things you must carry in your travel bag:
• Lonely Planet Travel Guide or photocopied excerpts from the Book
• A pair of running shoes: the roads in mountain region are quite steep
• A pair of Sunglasses
• Sun-Screen
• Feather Jacket, a pair or two of - woolen socks & gloves, woolen cap and Muffler
• Wet Wipes & Tissue Papers
• Hand Sanitizer
• Hot water bag: some hotel rooms might get colder during late night hours; this will be your savior
• First-Aid box: band-aids and few very important OTC medicines (paracetamol, pain-killer, Eno sachet, Roko, etc.)
• Cash: Guys carry enough cash with you, as Sikkim is majorly a cash-run city. You can easily find ATMs in Gangtok city but the case is not the same in other cities
• Photocopies of your identity proof and your passport size photos
• Pepper spray or a Deodorant: All my ladies keep a pepper spray always handy with you and if you're not able to get one, keep a spray deodorant
(Please keep your luggage light as you've to carry your baggage all by yourself)
This trip would not have been possible without Google Baba and I would also like to mention few sites that helped me extensively in planning my itinerary:
• Lonely Planet India (Travel Guide) Book (the Bible for all the Solo travelers)
• TripAdvisor (a big thanks to all the blog writers)
• Official Website of Sikkim Tourism (http://www.sikkimtourism.gov.in/Webforms/General/Default.aspx)
• https://www.tourmyindia.com/blog/top-20-things-to-do-and-see-in-sikkim/
A big thanks to Baker's Café for taking care of my hungry tummy.
Also, a big thanks to Deepak dada for everything, like from searching Hotel to taking me out for Gangtok city tour, and arranging my North & East Sikkim tour. Sharing his contact details: 09851472220.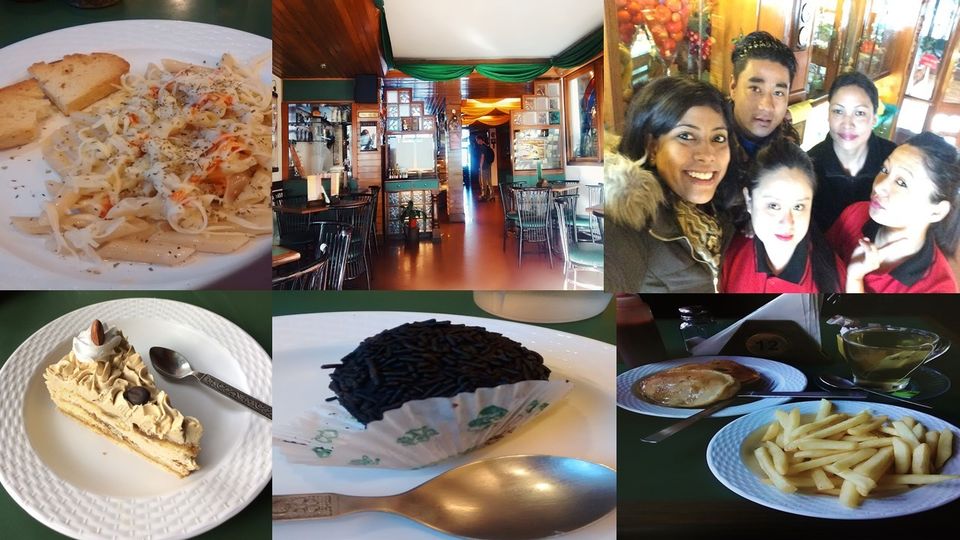 TRIVIA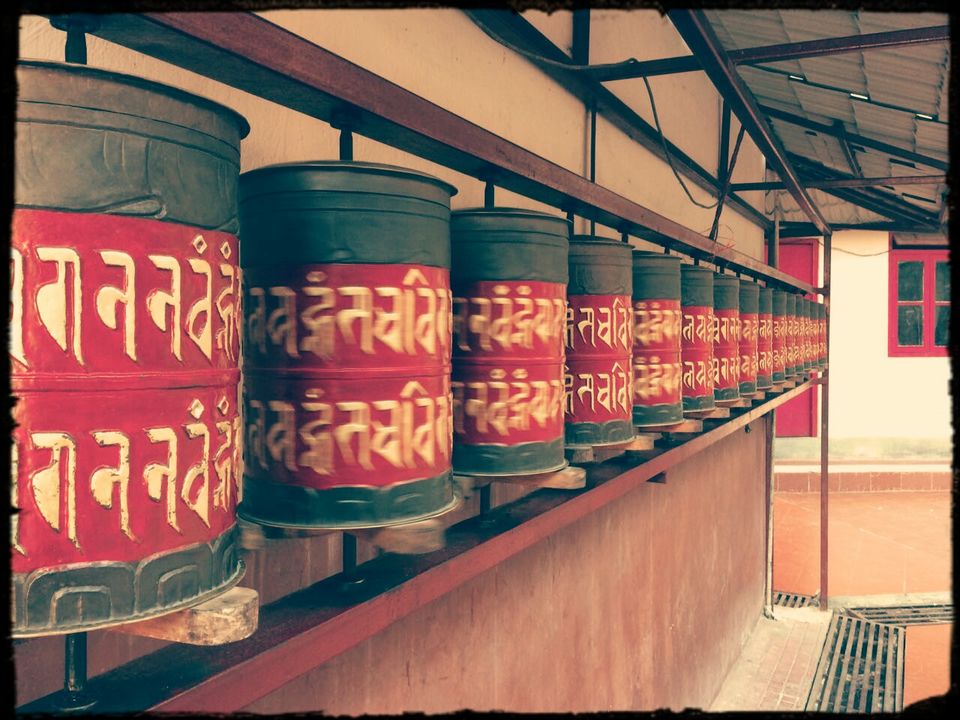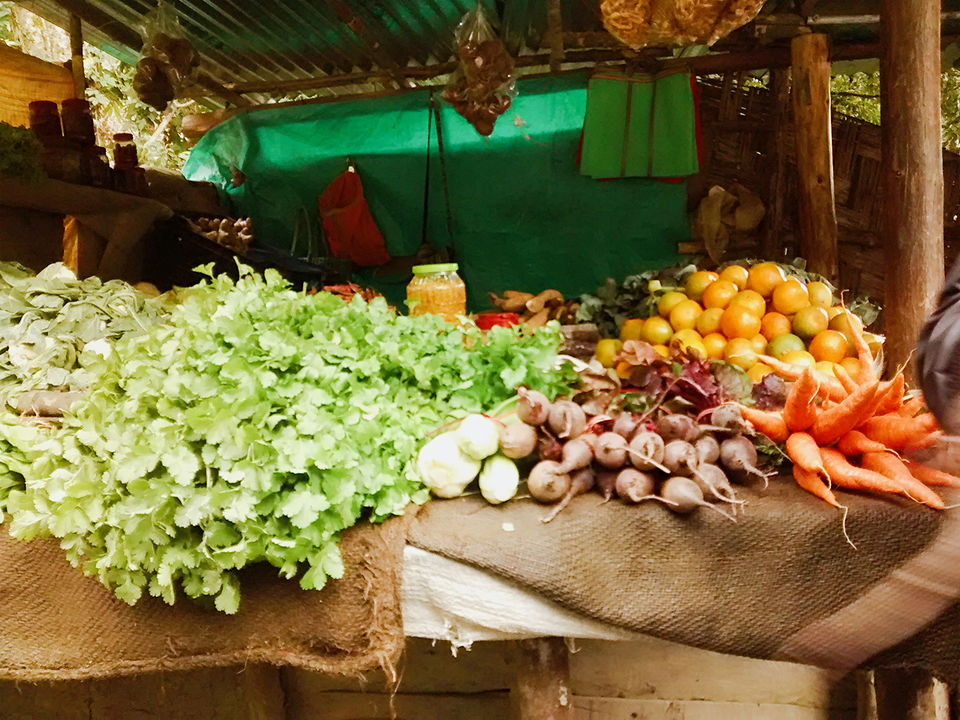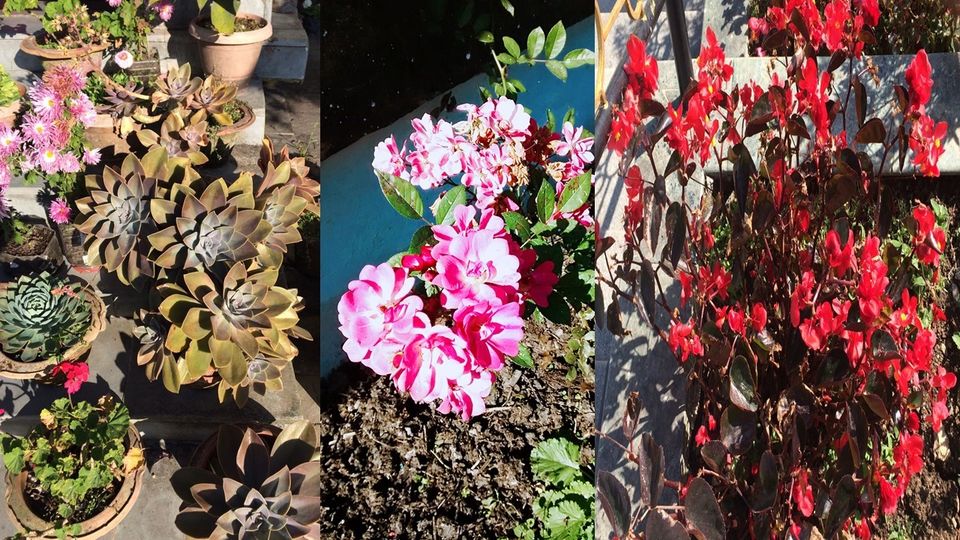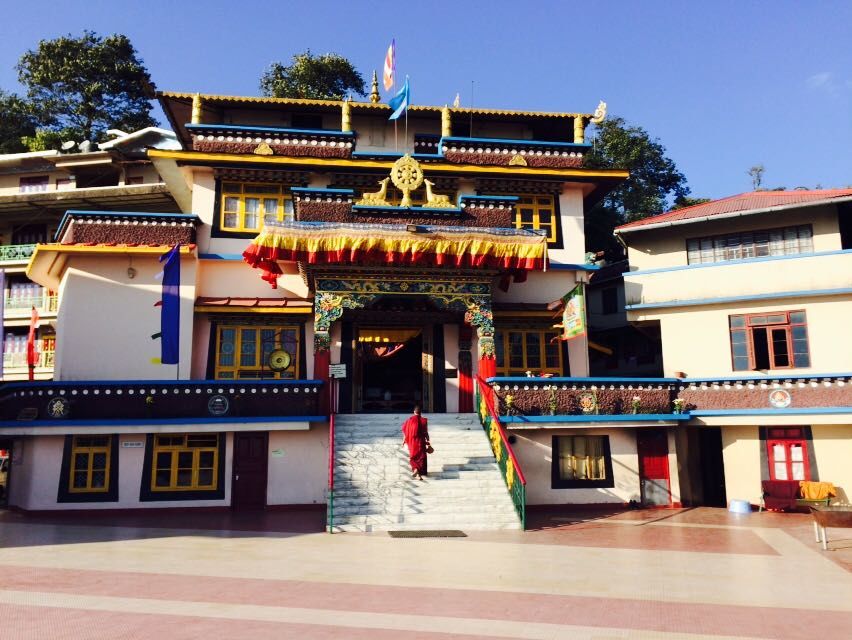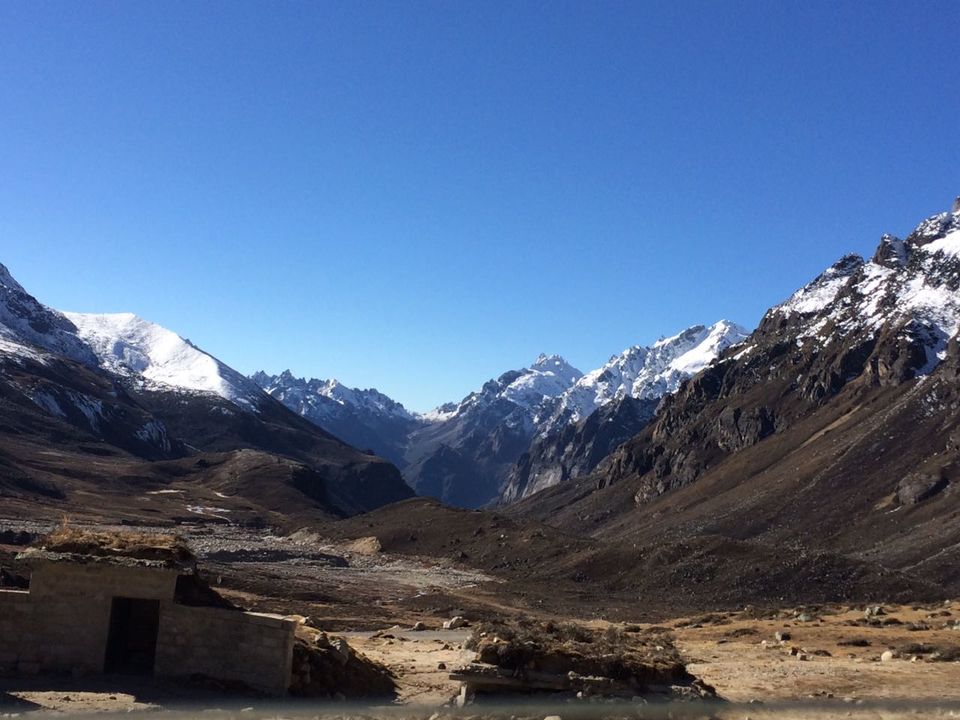 I have a part 1 of this blog for my Gangtok & North Sikkim Tour
https://www.tripoto.com/trip/my-journey-of-thousand-miles-begins-with-sikkim-the-abode-of-gods-5aa69d3c4170c