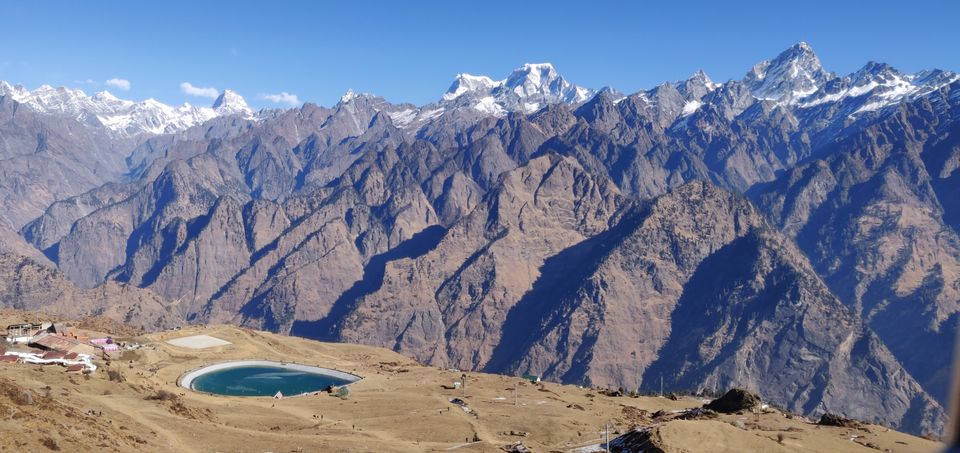 After planning and researching about the mini switzerland of India , we found out Auli ( uttarakhand ) for our new year trip .
Getting updates from internet and television about the weather of that place we are ready with our own tent to camp in auli , but by the time got so many twist in our trip that makes our trip and New Year even more memorable .
Most of the people are in search of how to reach auli ? How is the route condition ? How is the climate condition ? Where to stay ? Where to eat ? And so on , we also have the same issues .
So we decided to start our journey by our own car . We started on 29th of dec at 7 p.m , though its little bit late to start but what to do ( dost kamine hote hai ) .
We start rolling our car from delhi to Ghaziabad routing our car towards haridwar highway ( it feels safe to go from this route at night ) .
We decided to drive whole night to reach there in the morning .
At 1 a.m. ,as we reached Rishikesh , we were stopped by BRO ( Border road organization ) . They told us that the route is not good to move ahead and road only open from 4 a.m. - 8 p.m. . So we took rest till 4 a.m.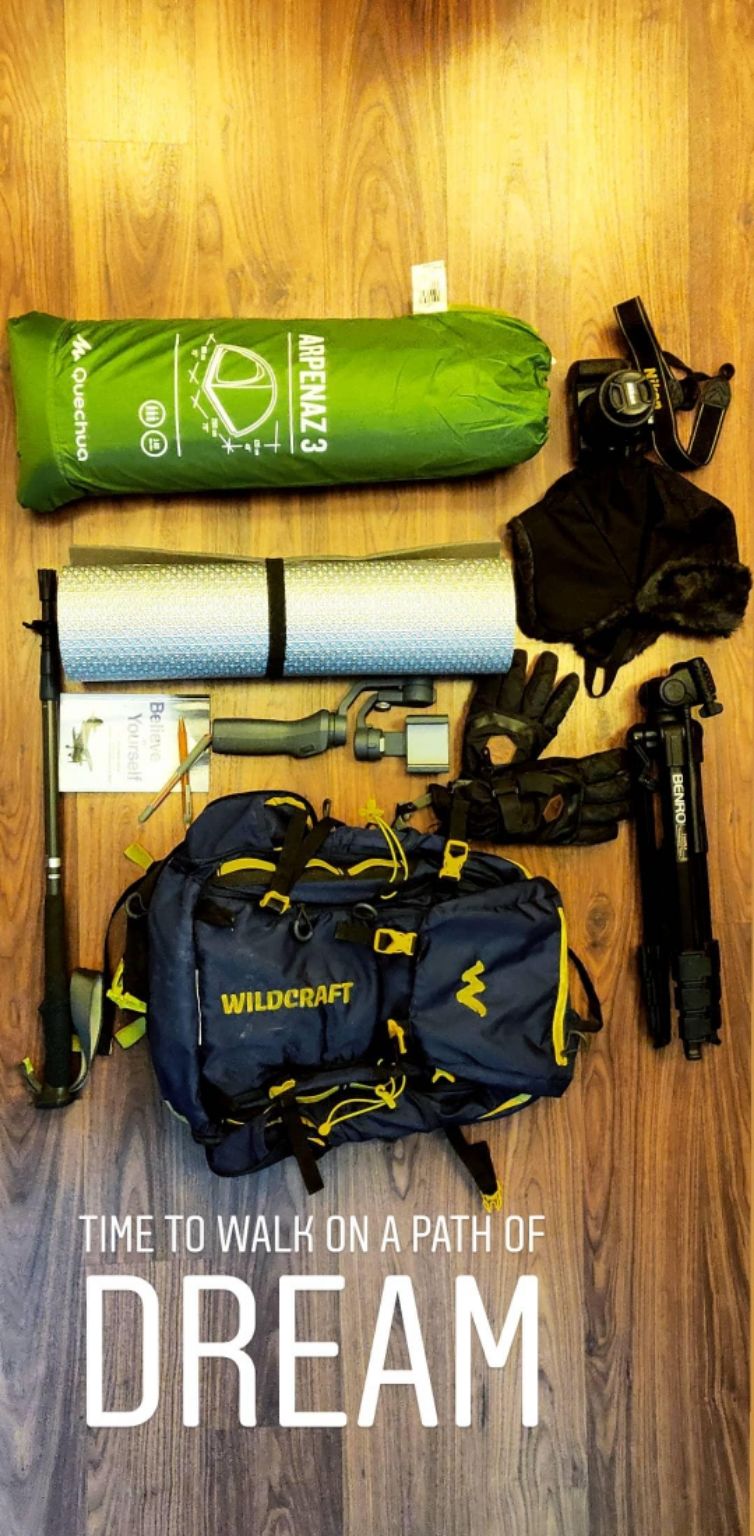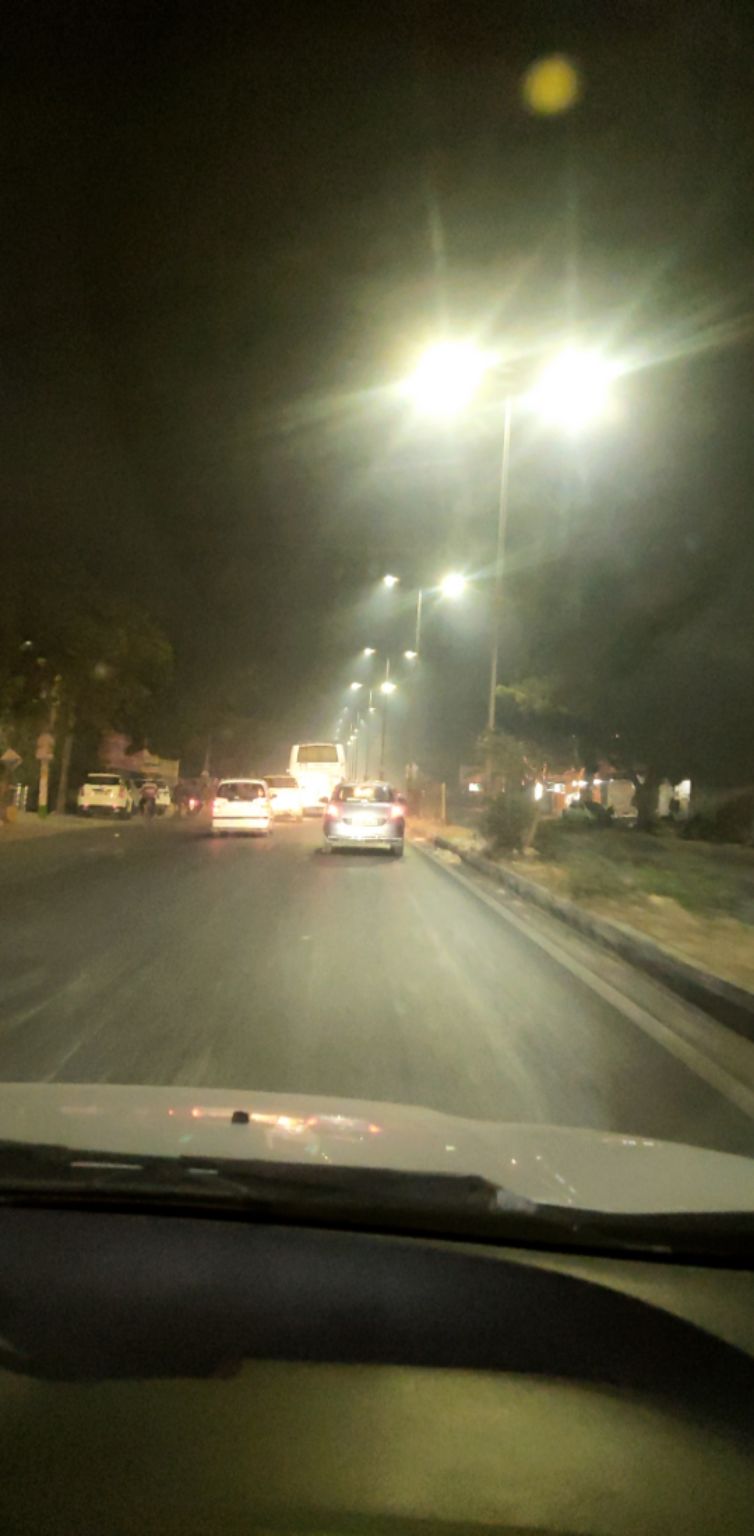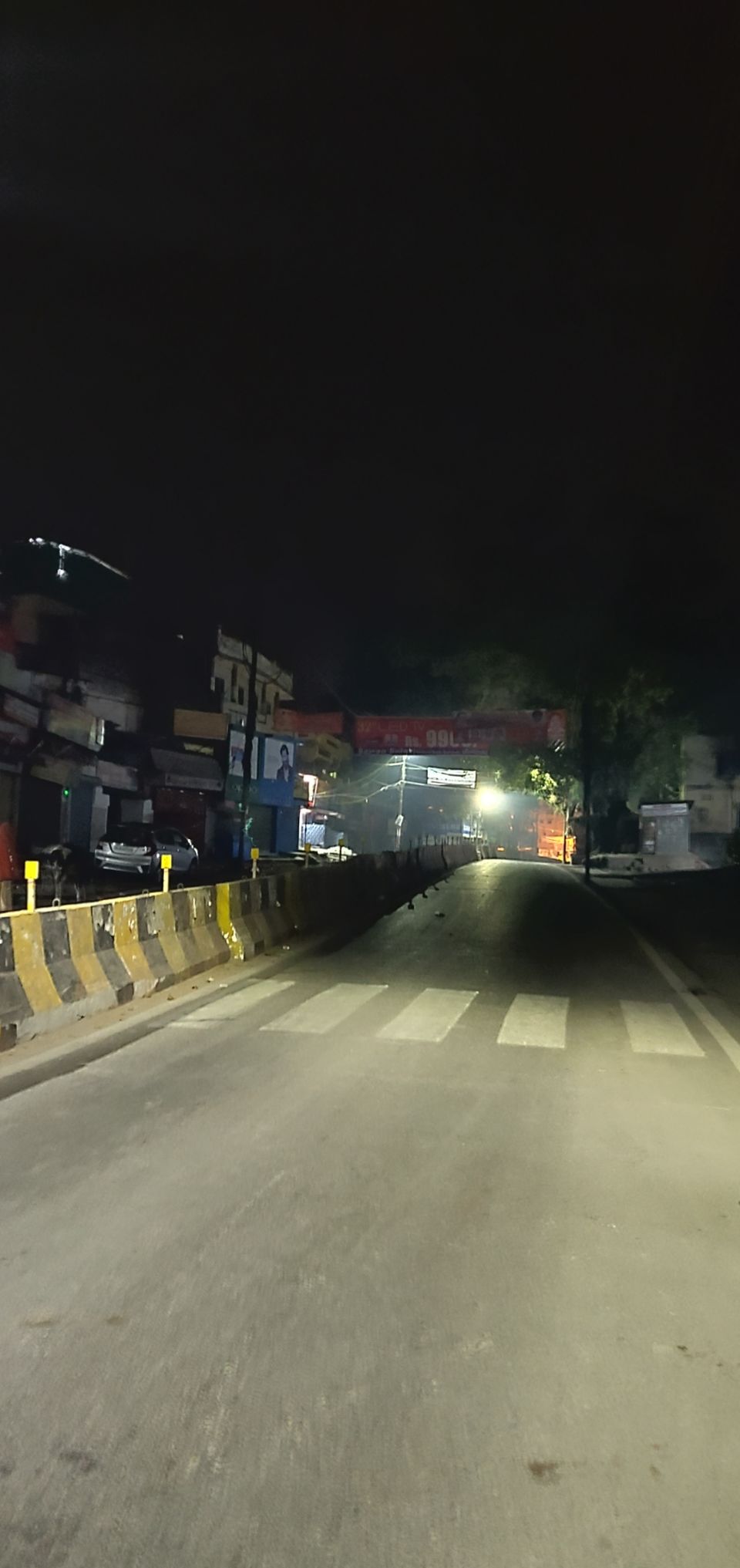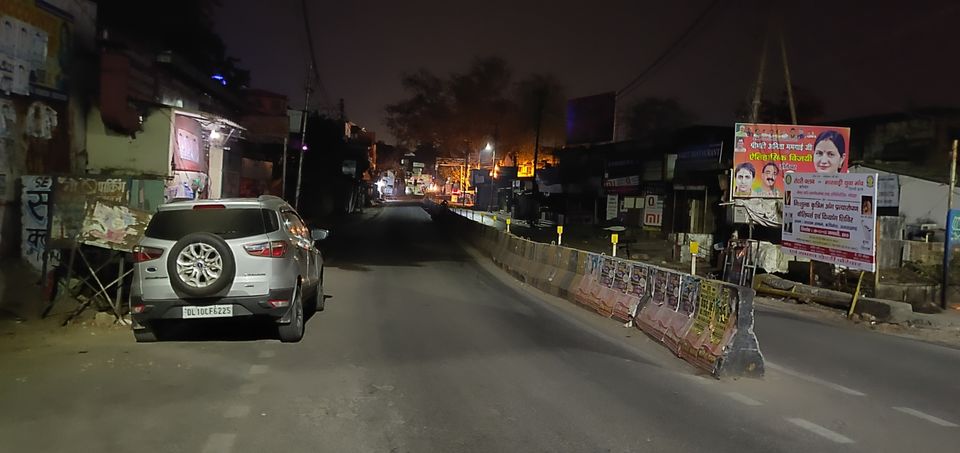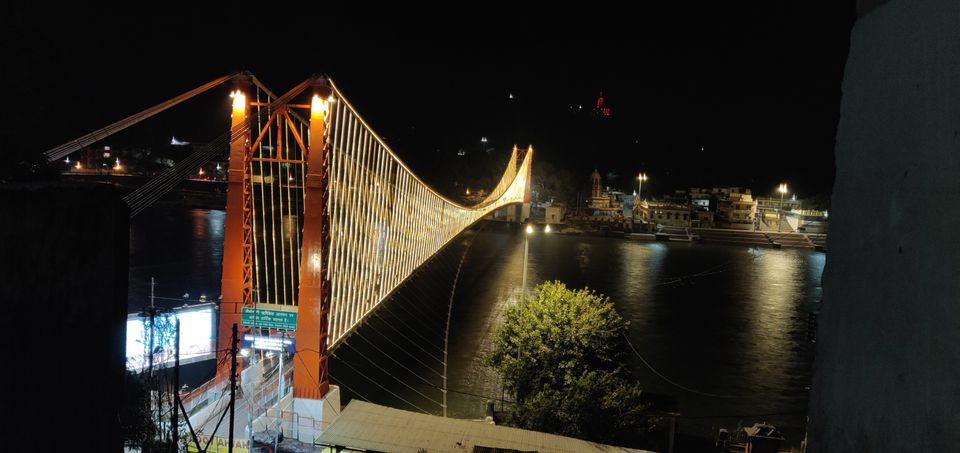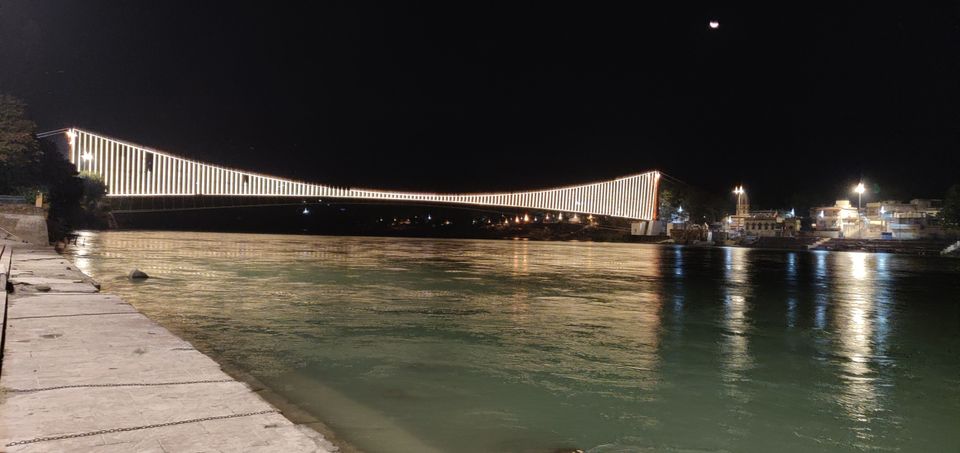 On 30th of dec , at 4 a.m. we wake up and started our journey again towards Auli . As we were moving we met with so many religious places like devprayag , srinagar , rudraprayag (where Mandakini and Alaknanda rivers meet ) , karnprayag which is full of beauty and big mountains . Lets not going into brief with this we reached Joshimath at 4 p.m. .
We took almost 21 hrs to reach as we were stopped in rishikesh , then half of the road condition is under process by char dham yojna and at last beautiful sceneries made us to stop our car to view it .
When we reached Joshimath , we don't have any idea of this place .
We thought that we will take a ropeway and will do a camp in Auli but we saw that only who have booking can have a ticket after 2 p.m. unless have to stand in line early in the morning.
2nd we got no hotels in joshimath which is in our budget , so trapped in what to do situation .
Yes someone said if there is a will , there is a way .
We met a local and owner of a restuarant in joshimath . He understood our condition and helped us by giving a place with an idea to place our camp on that property .
We got relief and rested that night in joshimath .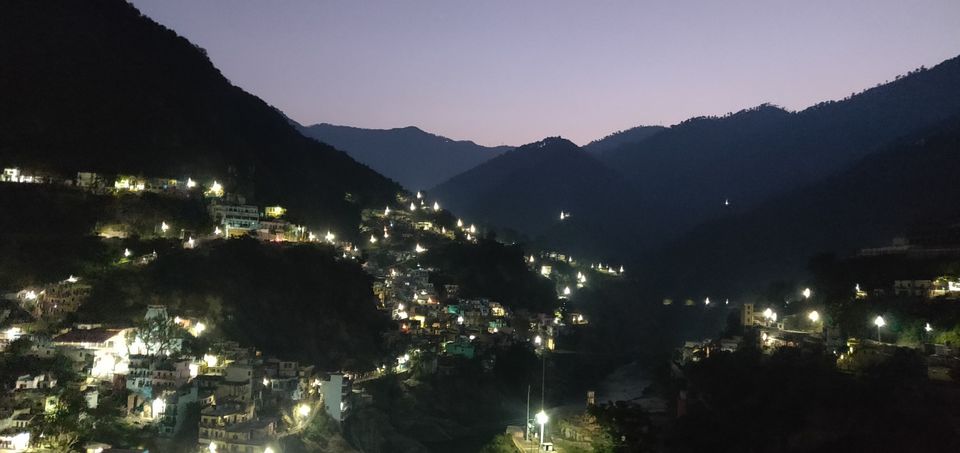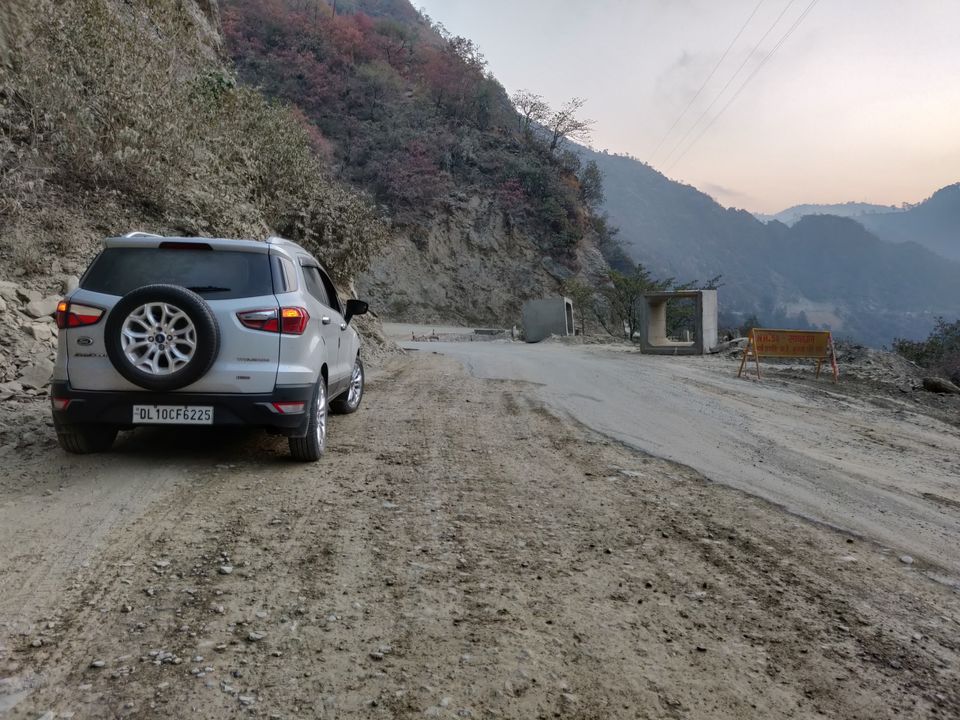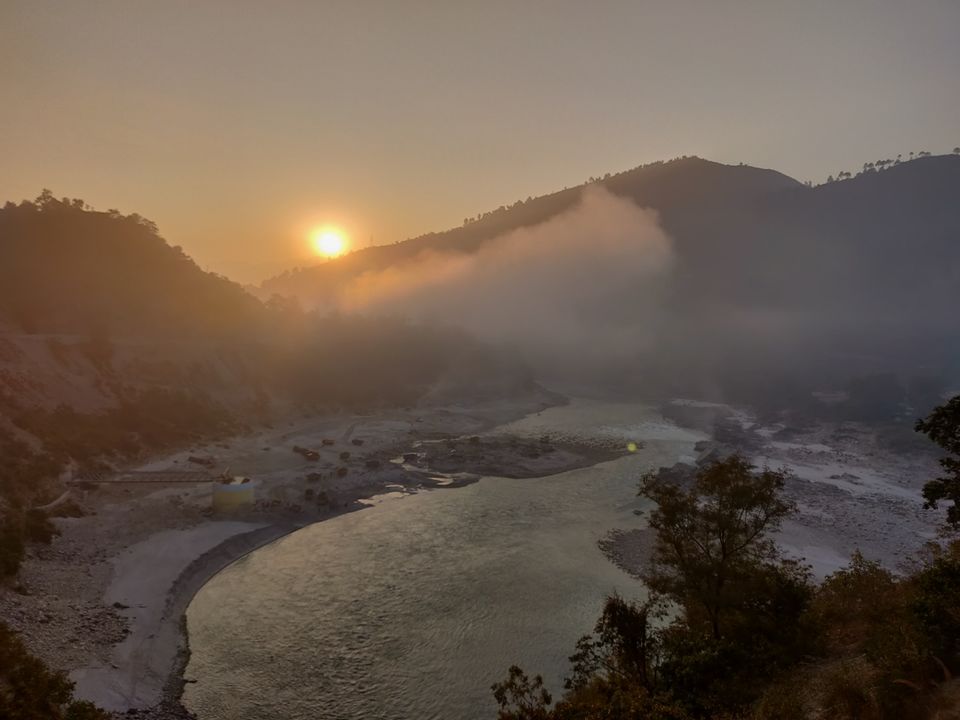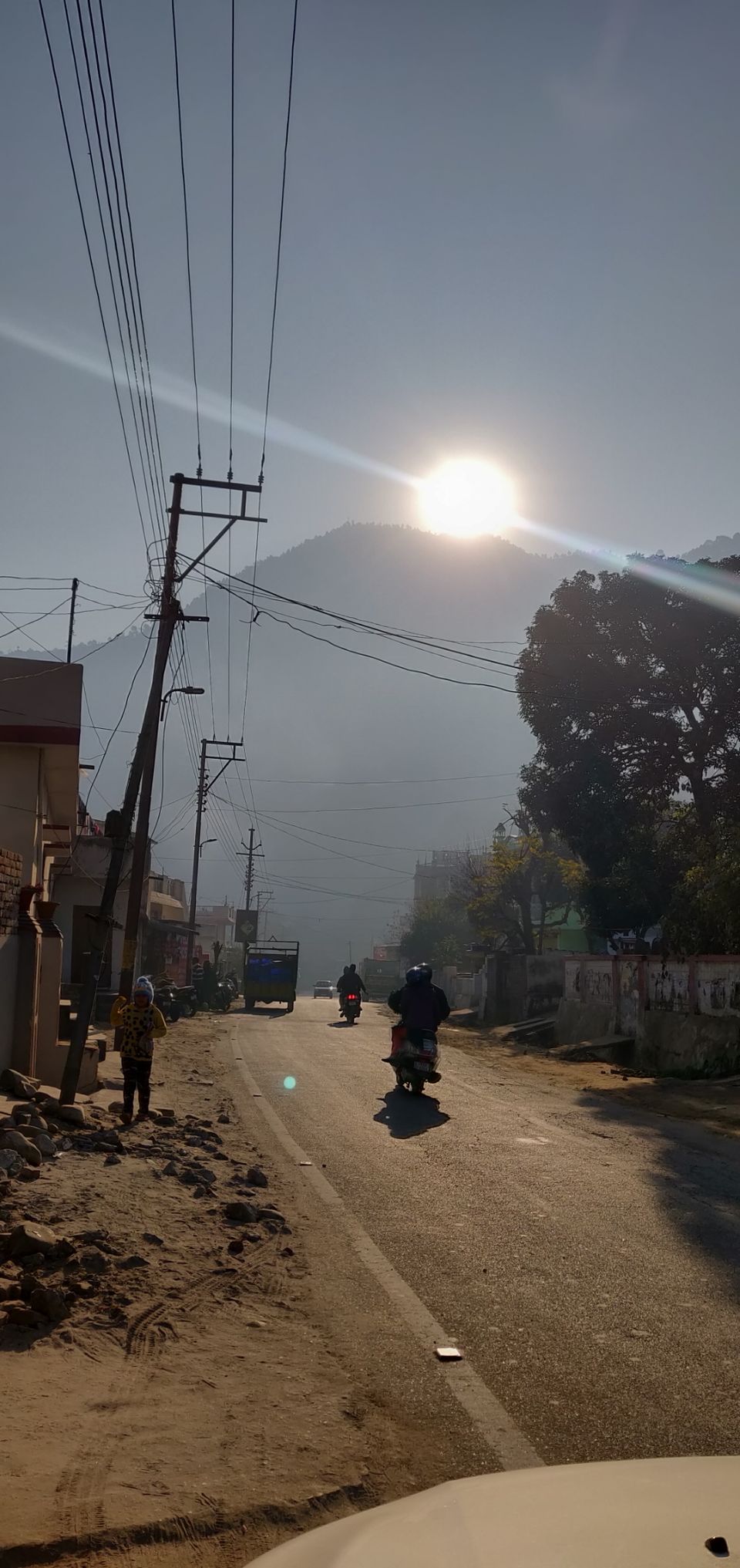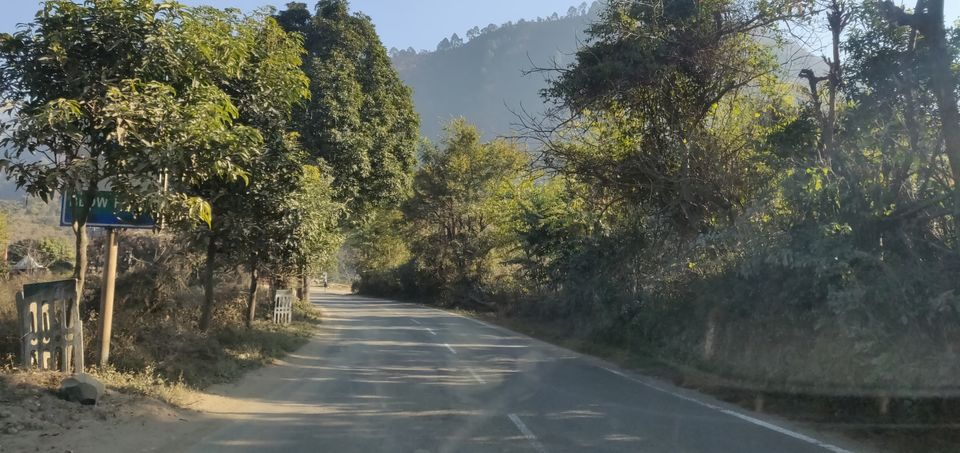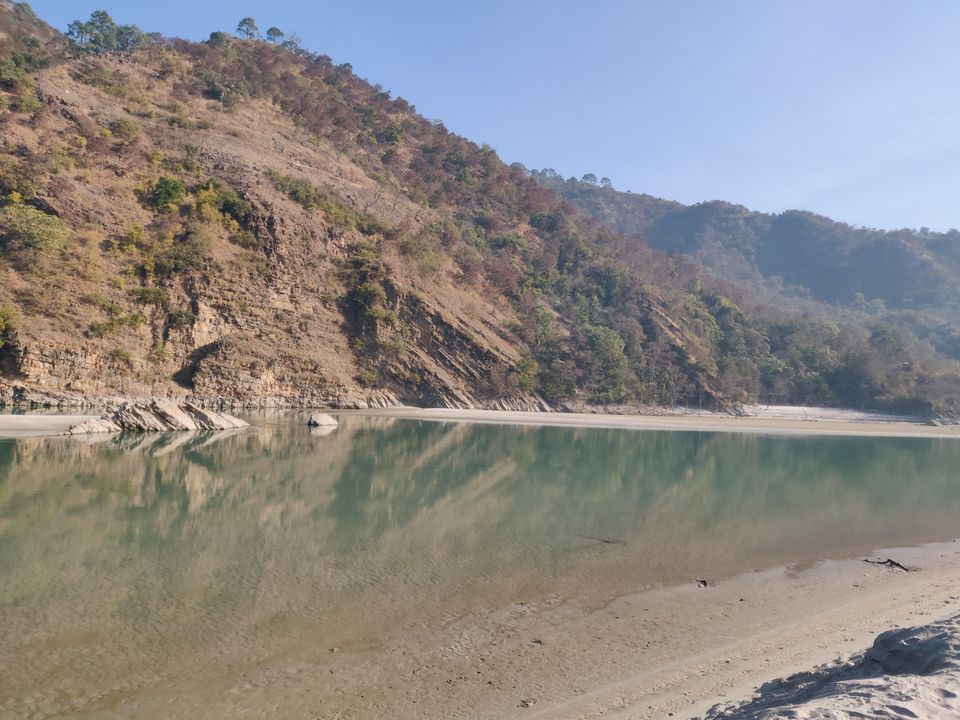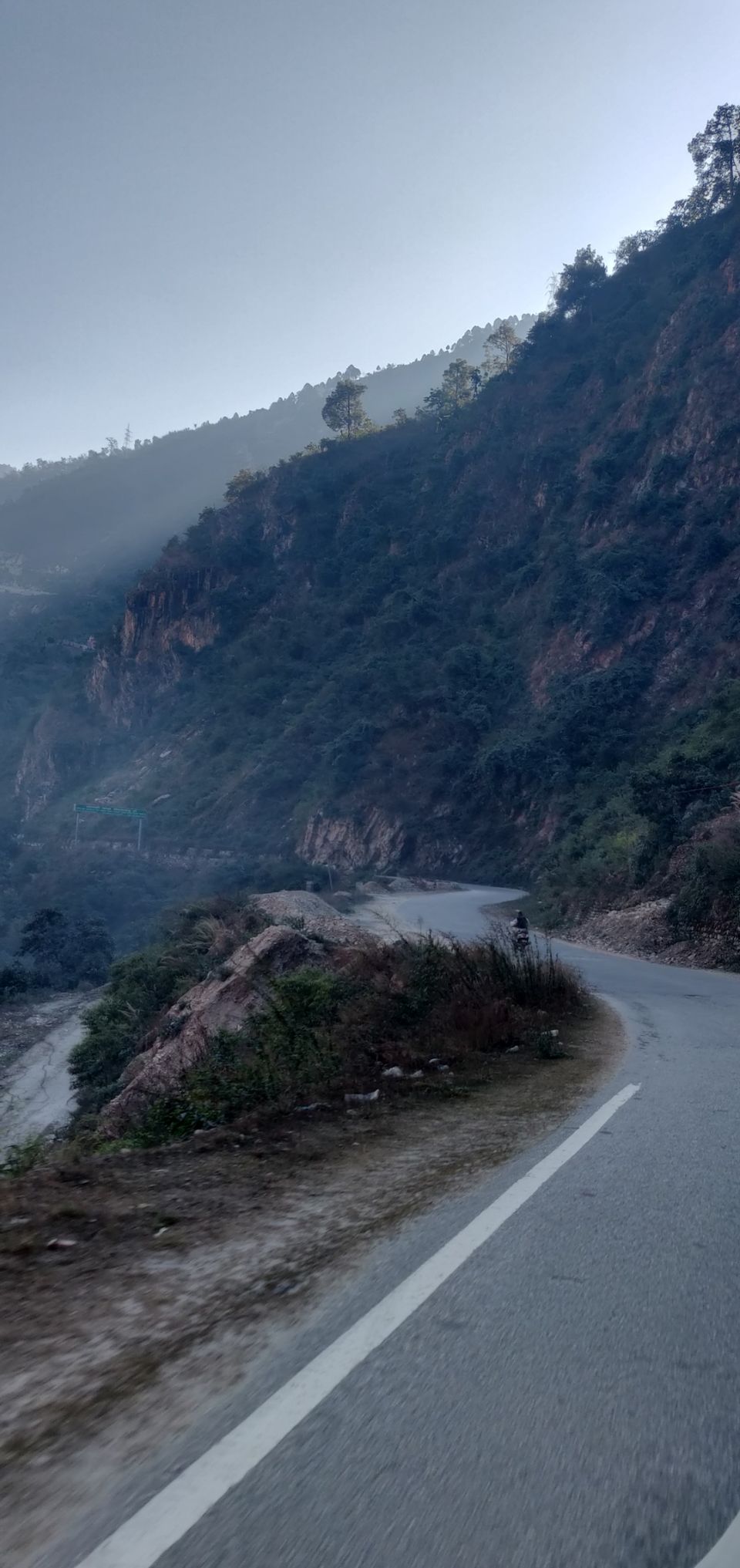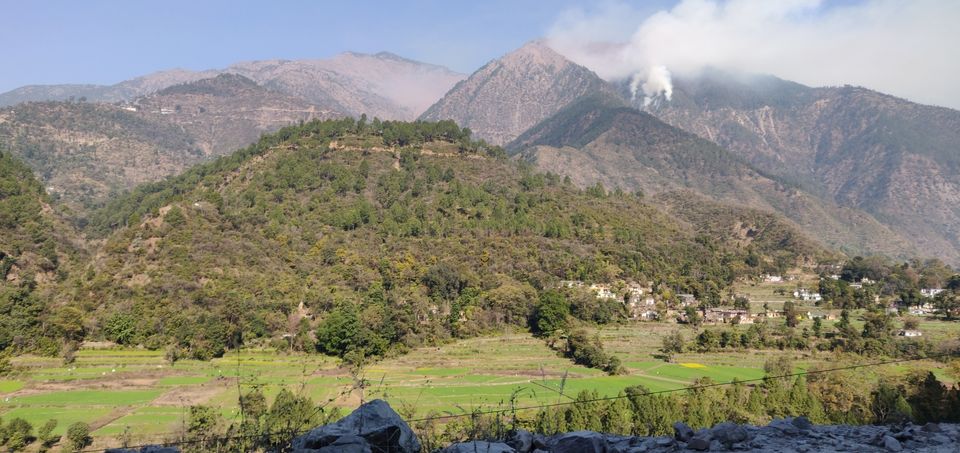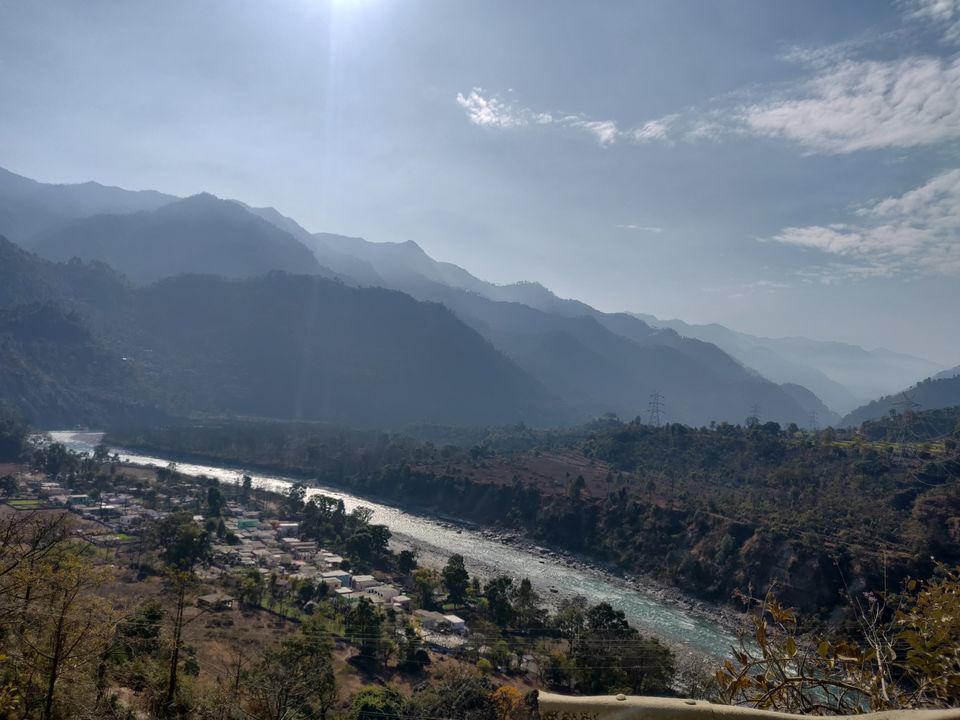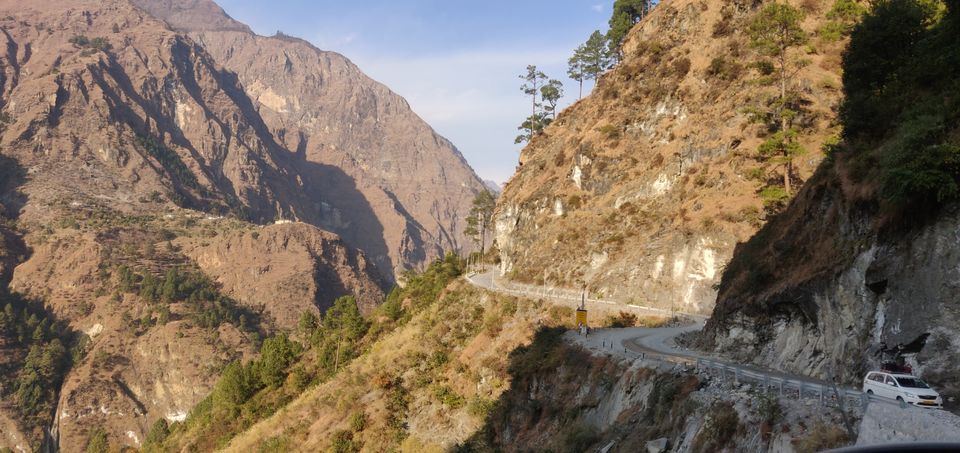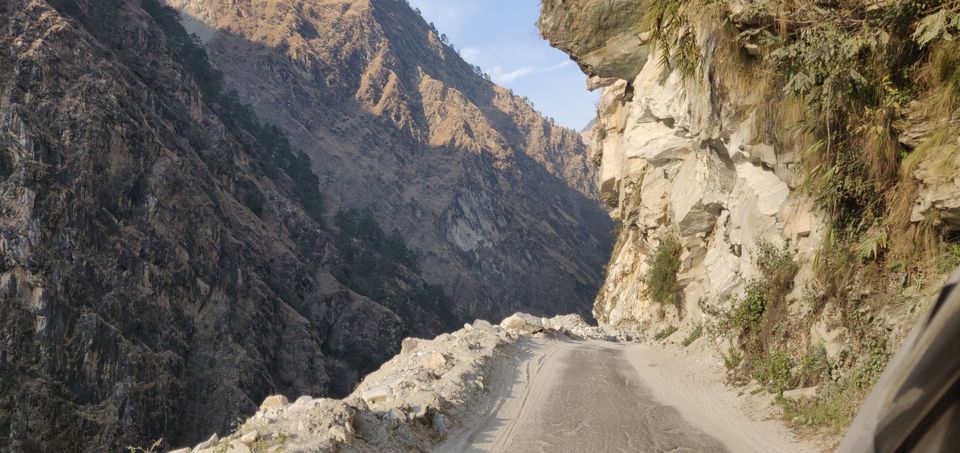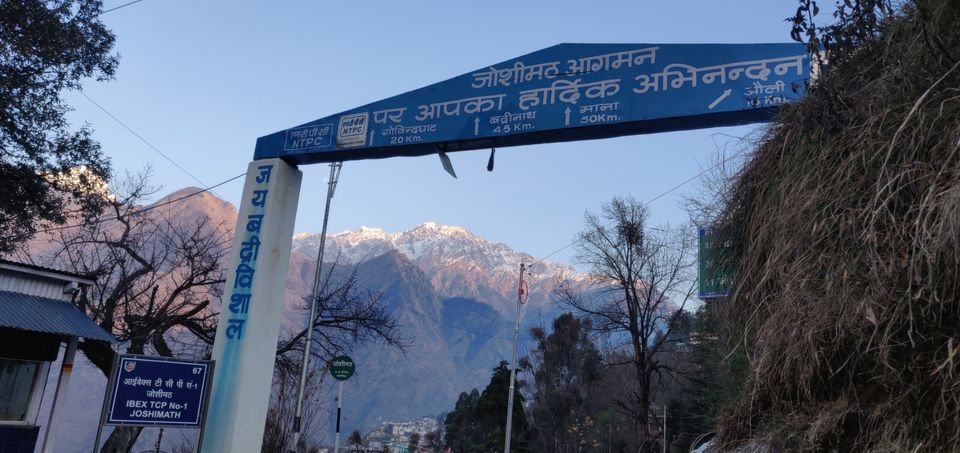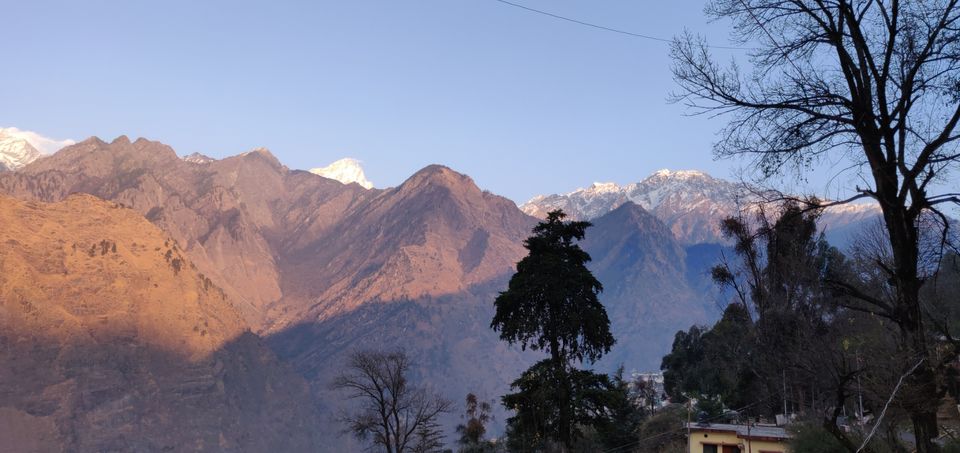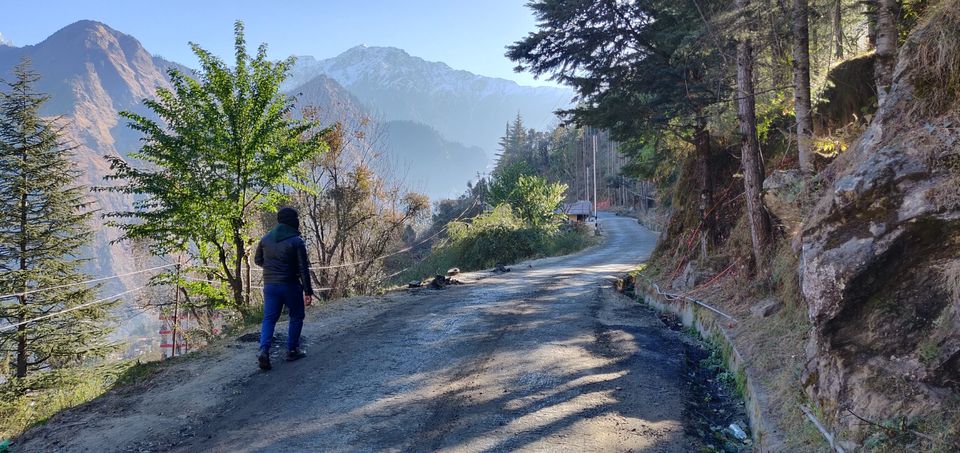 Date 31st , Its time to wake up with New Hope and excitement . With uncomfortable sleep in tent but with energy to visit Auli .
We wake up at 6 a.m. with a thought that we have to take token no. for ropeway and need approval from forest department for camping in there land because locals who have their own private land were not giving us space for camping .
Its about 10 and all tickets are sold , with another disappointing thing happen that forest department didn't give us approval as they are saying that you should have one guide with you then only they will accept .
We were thinking that this trip is going to be Bad Trip , but again that local of that same restuarant came to help us .
ONLY TICKETS ARE AVAILABLE FOR ROPEWAY IF YOU HAVE BOOKING IN AULI AFTER 2 P.M. .
He adjusted our Ropeway tickets for no extra cost
i.e. (₹750) and placed our camp near to his friends canteen just for ₹500 , where rest were taking ₹2000 per person including everything ( tent , food , etc ) .
At last we reached the desired destination at 3:10 p.m. Stopping at last stop ( Ropeway Tower 10 ).
Its was like dream come true to me as its one of my dream to tent over there .
Waisting no extra time we went out towards jungle for snow as at tower 10 there were little bit of snow available .
After hiking for 1 hr we found a temple of god ,we rested there for 10 mins then again started our hiking toward the top where snow is available .
After hiking for 1/2 hr more we saw beautiful plain covered with snow all over with exceptional view in the front .
We reached at 5 p.m. when the sun is about to set and it will get dark soon .
Taking some pictures and feeling the nature we decided to go back towards tower no. 10 .
The place become dark and I have no experience trekking in dark and too with snow which become even more slippery .
We started our journey towards our camp , little bit worried that we should not go towards different route .
Everything become so dark , I was not able to see anything , but I had my head torch . I lighten it up and saw some people and a guide with them . I shouted loud , they stopped for us to come . I took a breath of relief .
Weather become much colder than daytime , my friends slipped many a times but safely reached to canteen .
Canteen owner gave us a place to set up our tent , we placed everything and now its time for dinner .
After dinner when I went outside of tent , the view was incredible like I was in universe , sky full of stars and a moon looking so beautiful that I can't forget the picture taken from my eyes .
Next day was a new year and I was waiting to awake till 12 a.m. to wish my friends but slept I don't know when and the day beautifully end .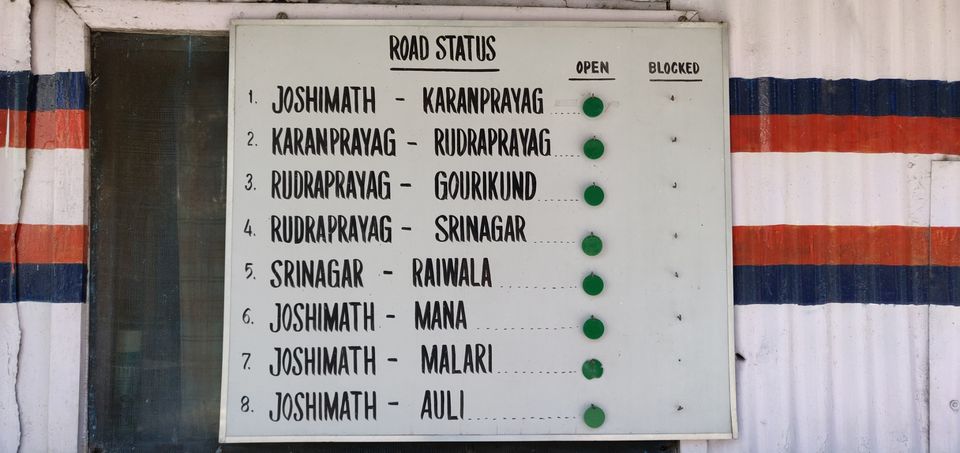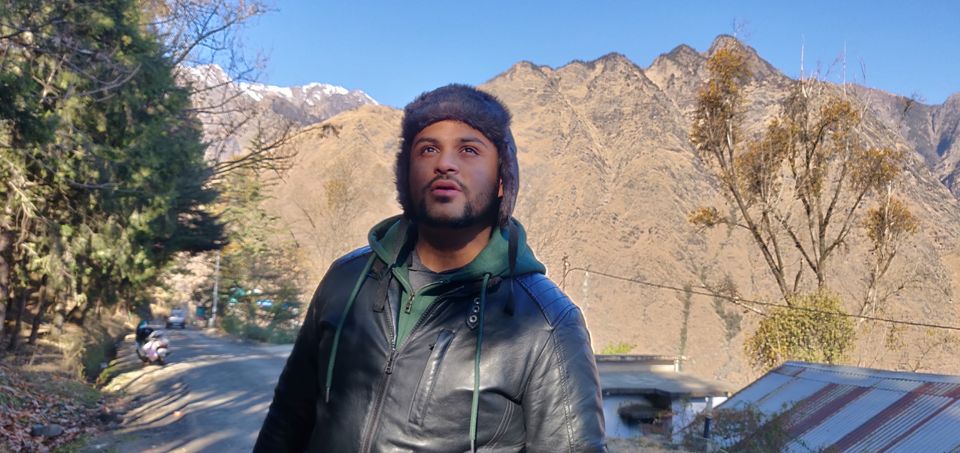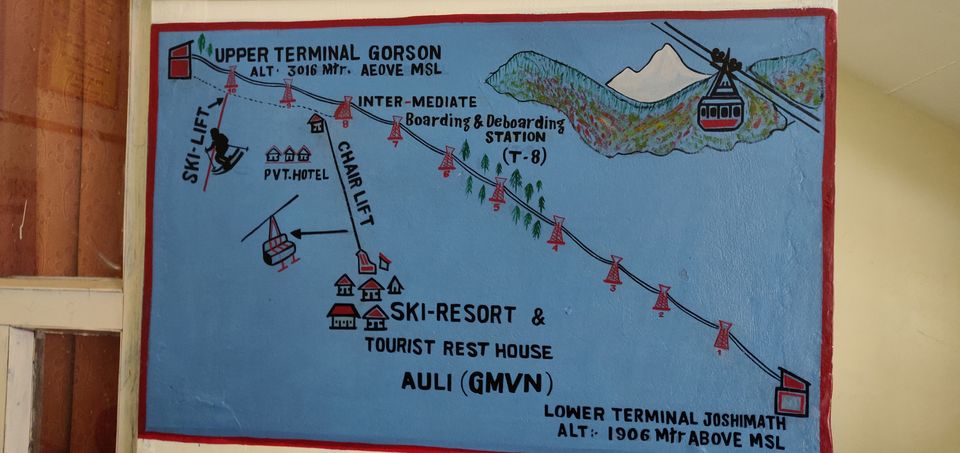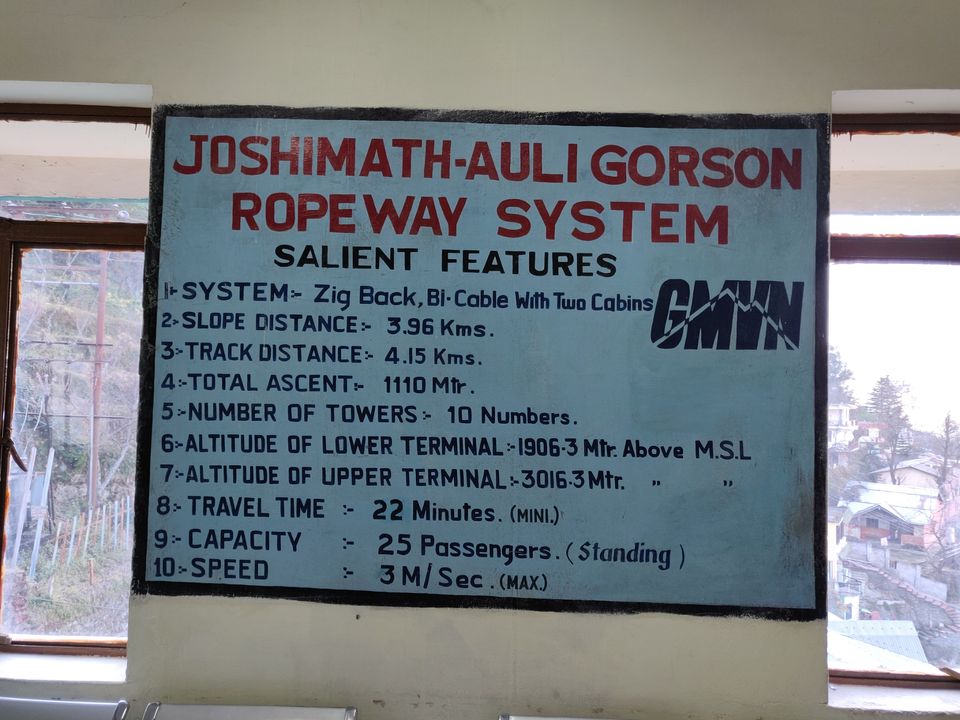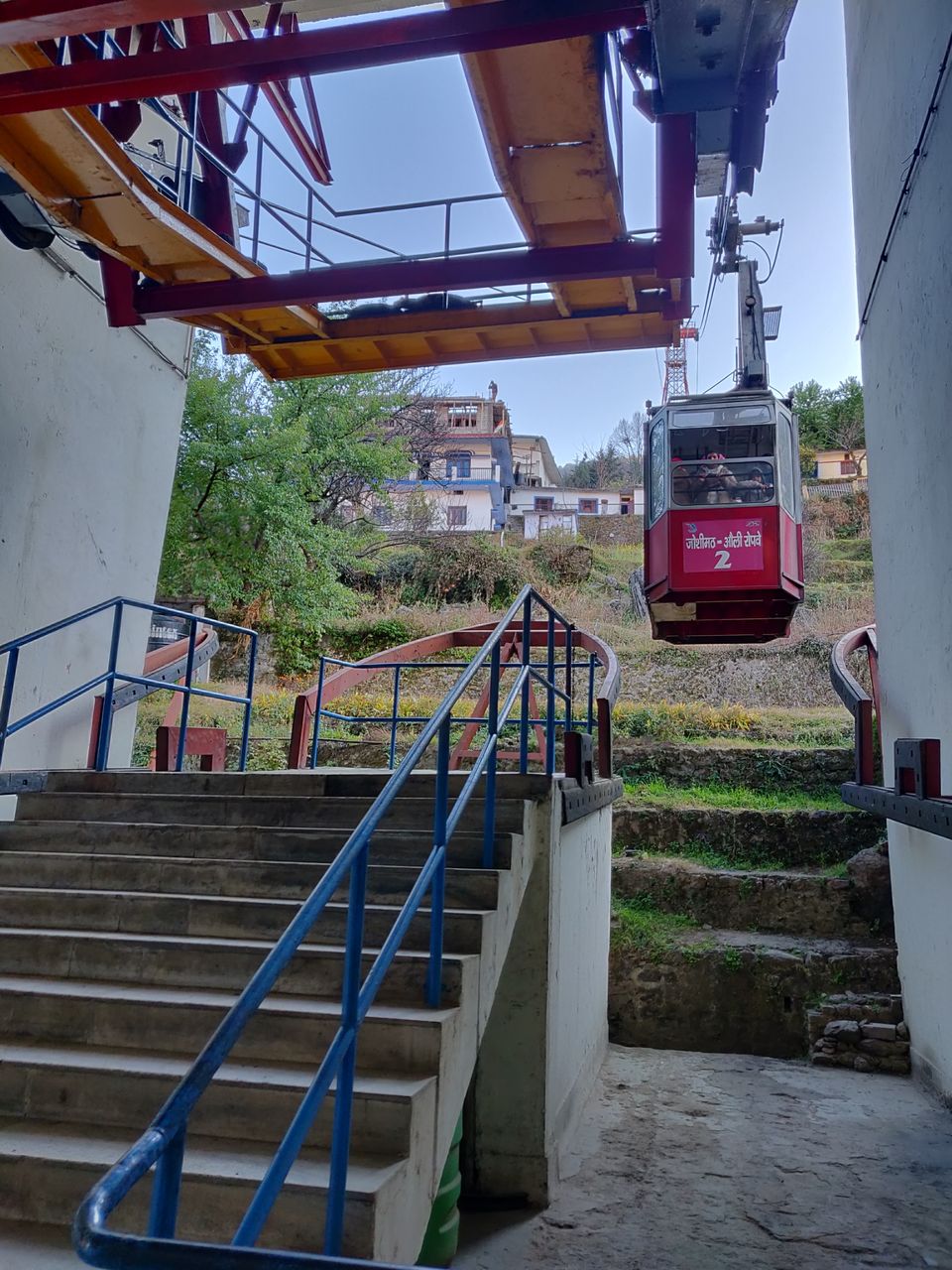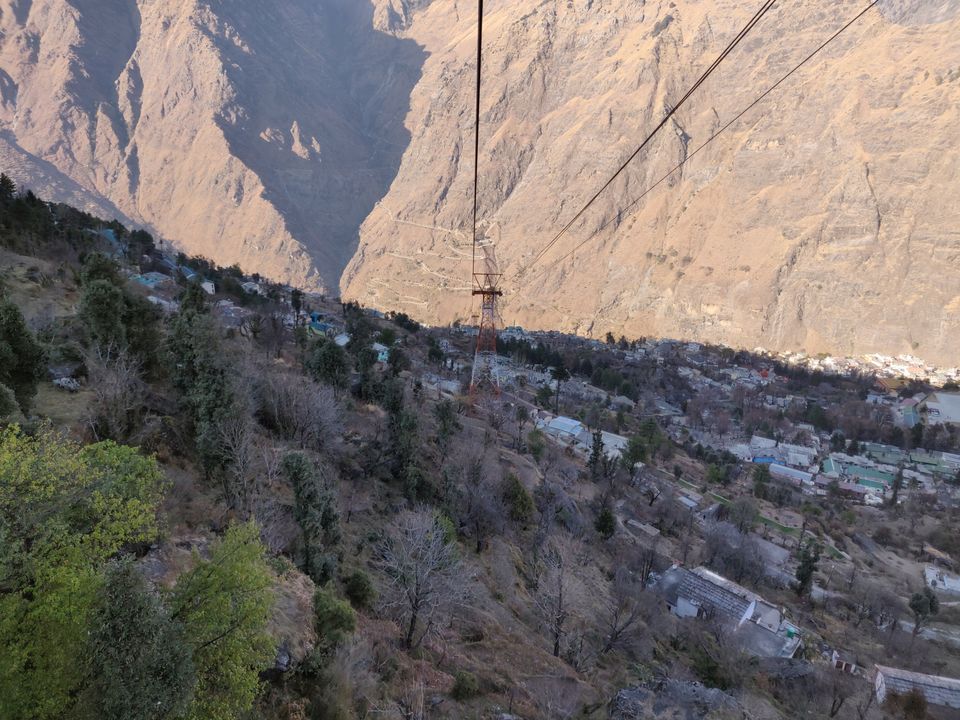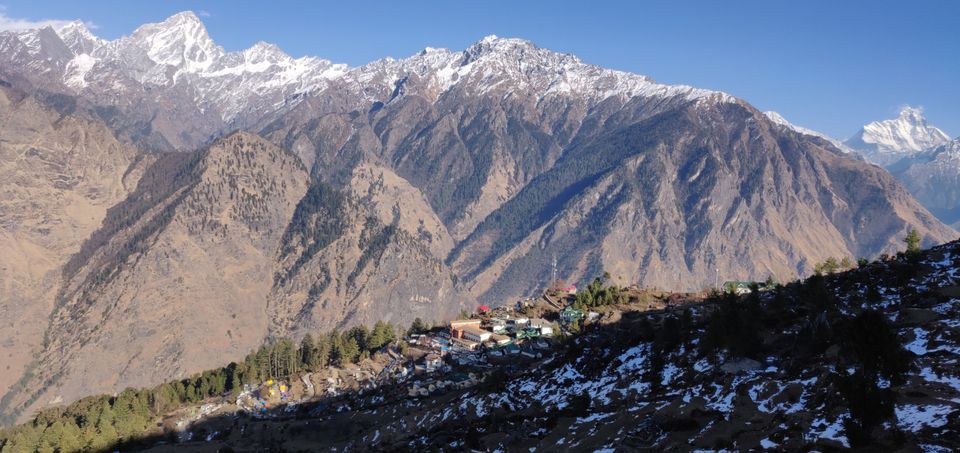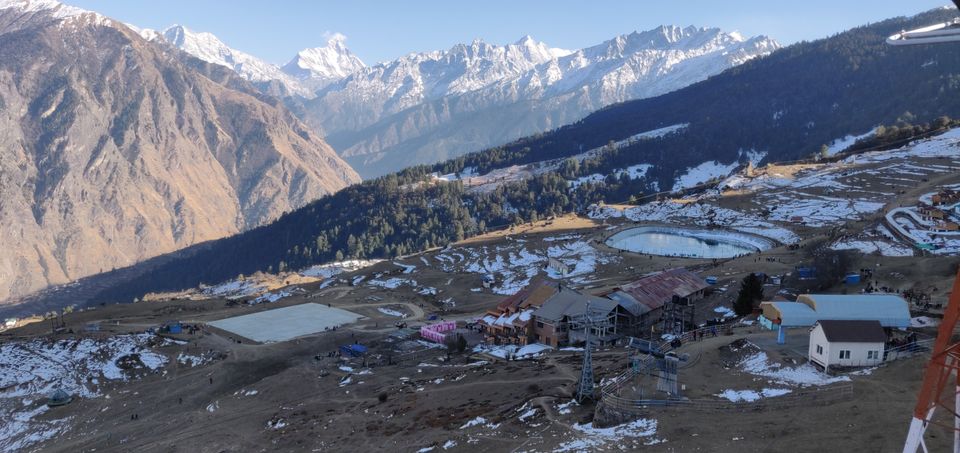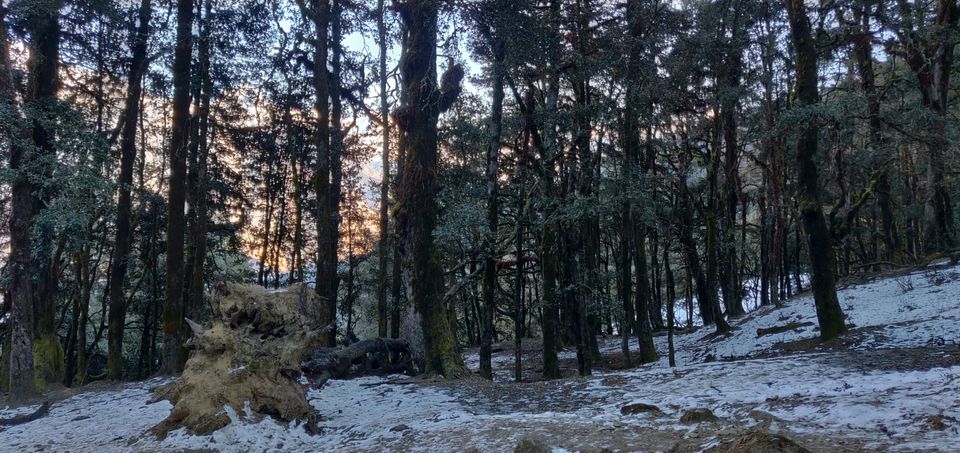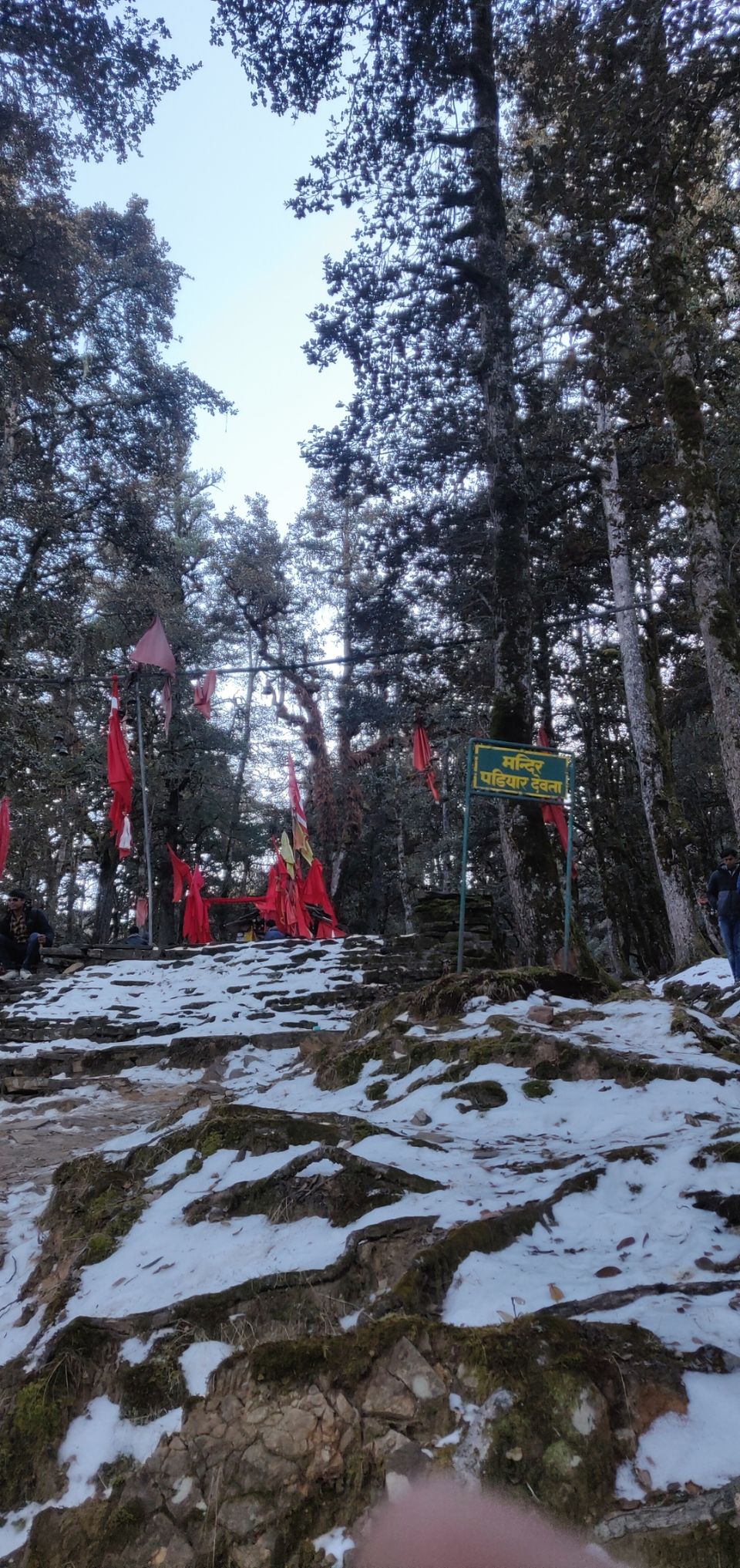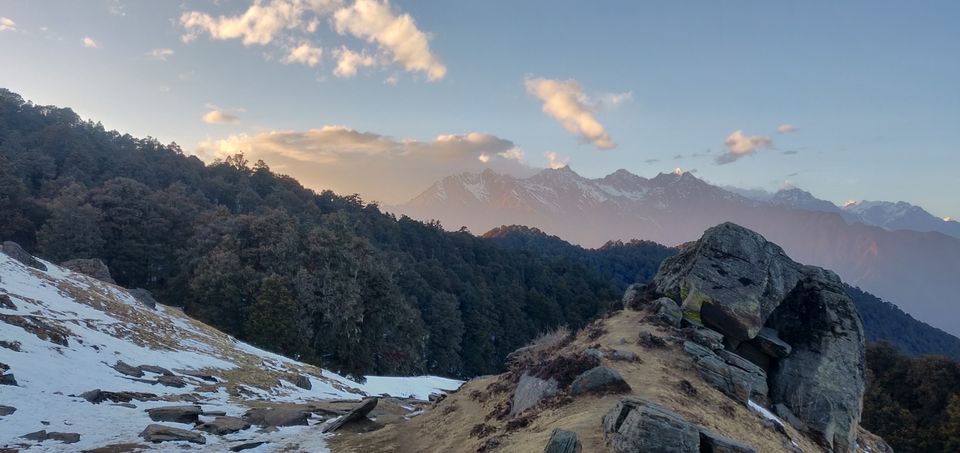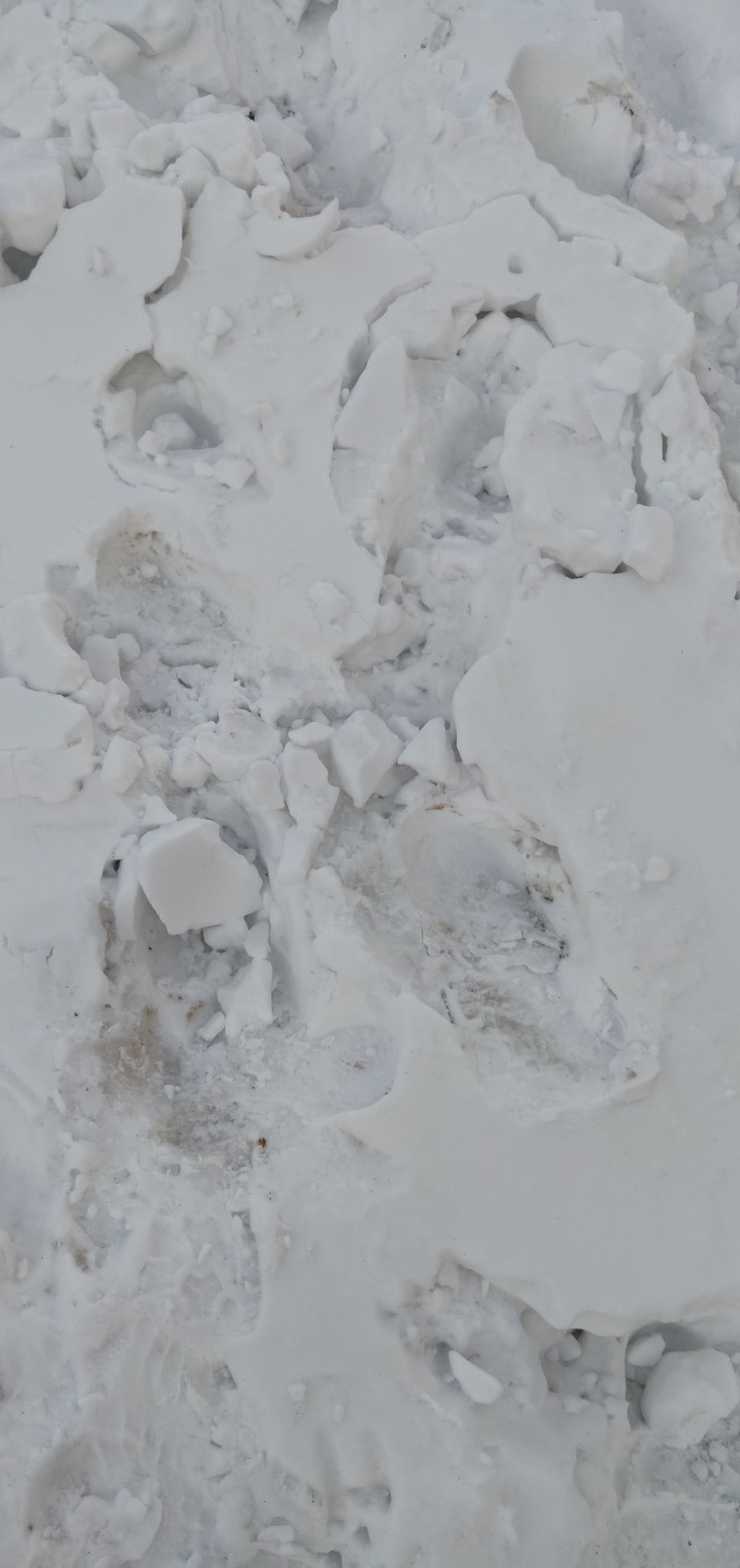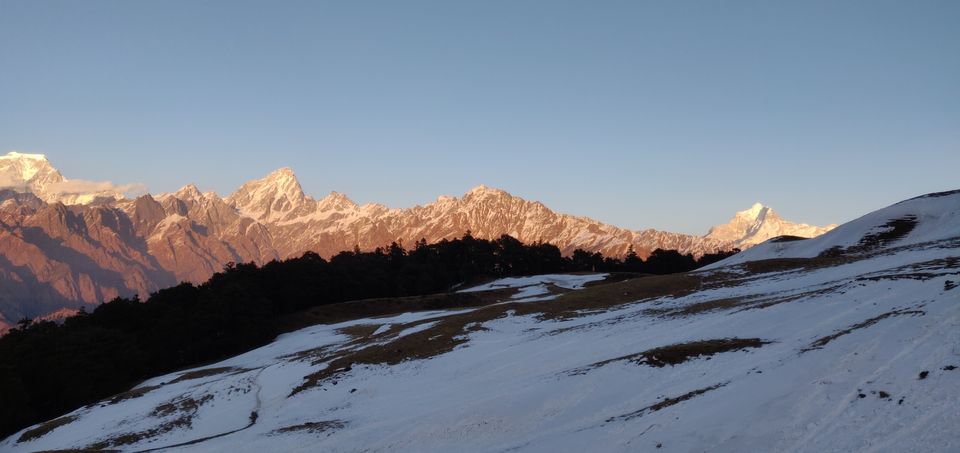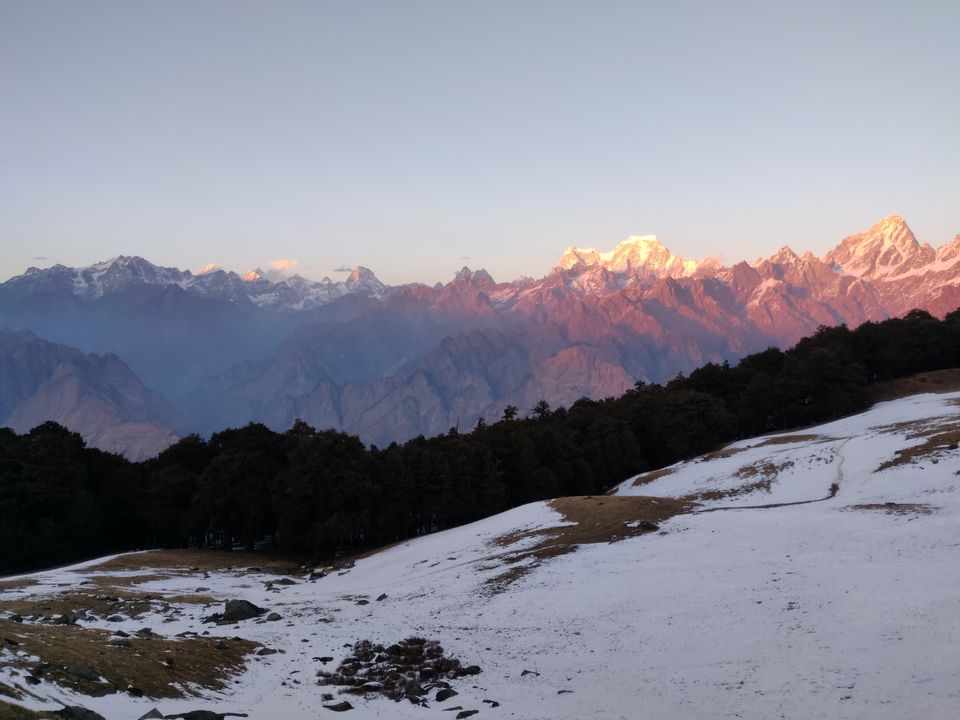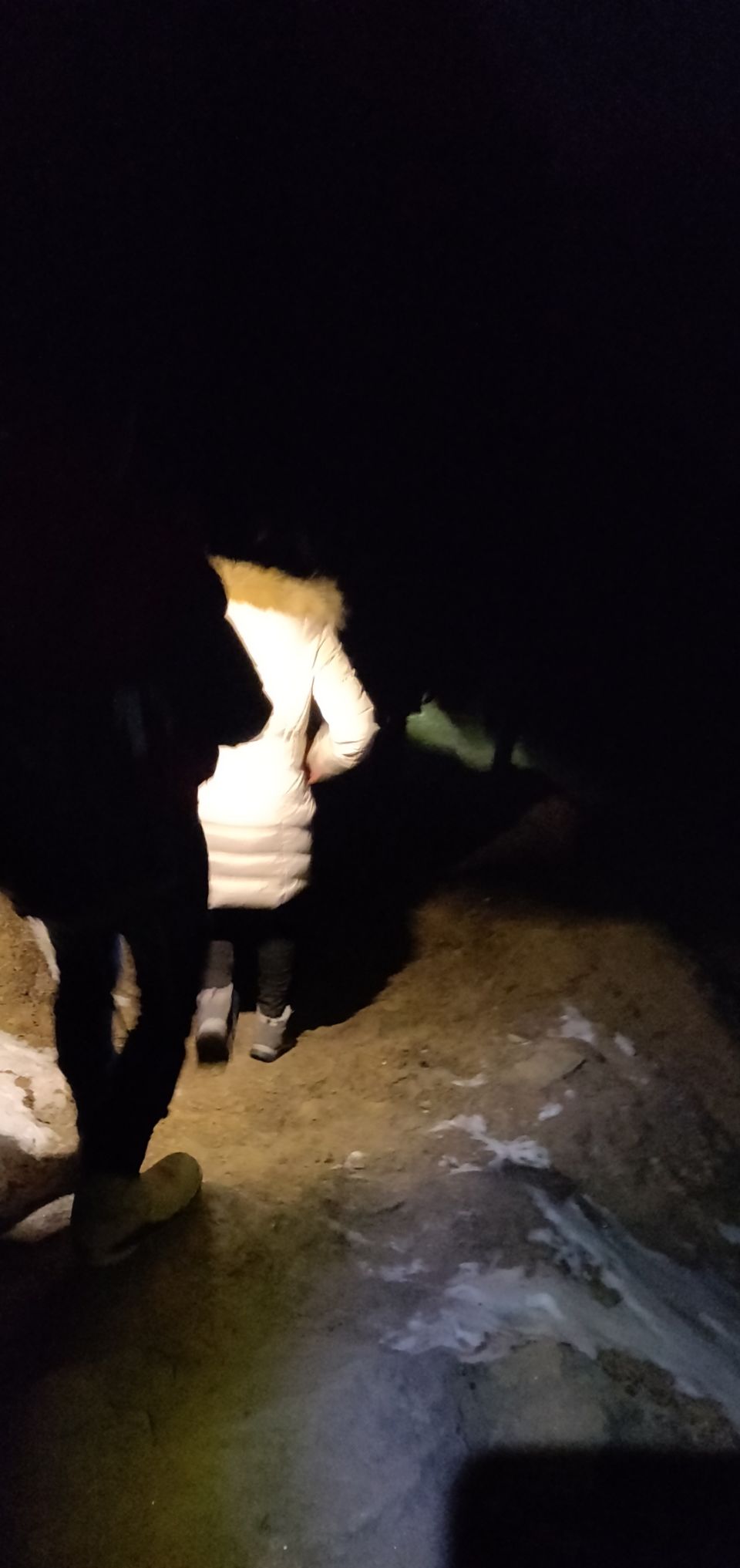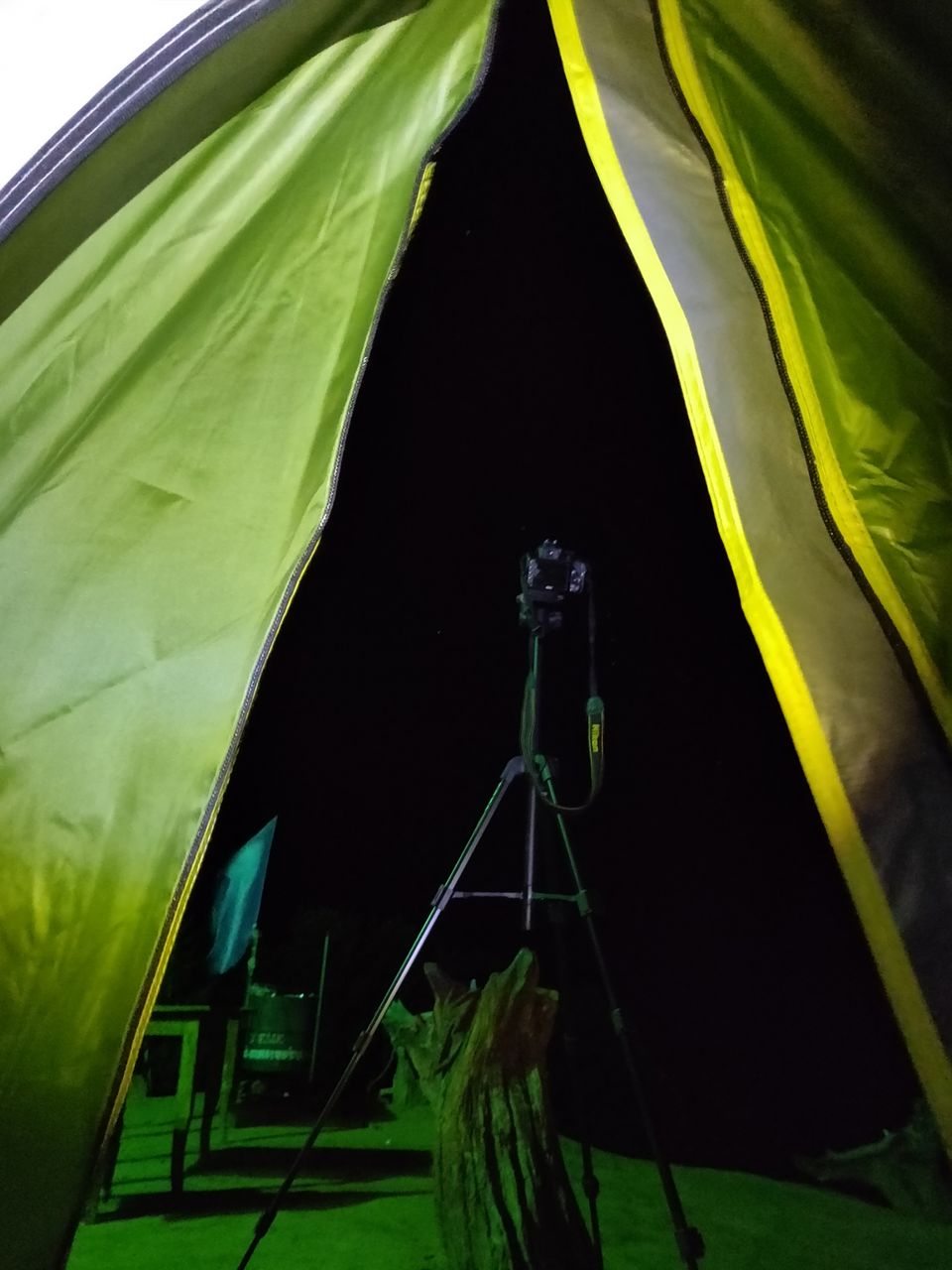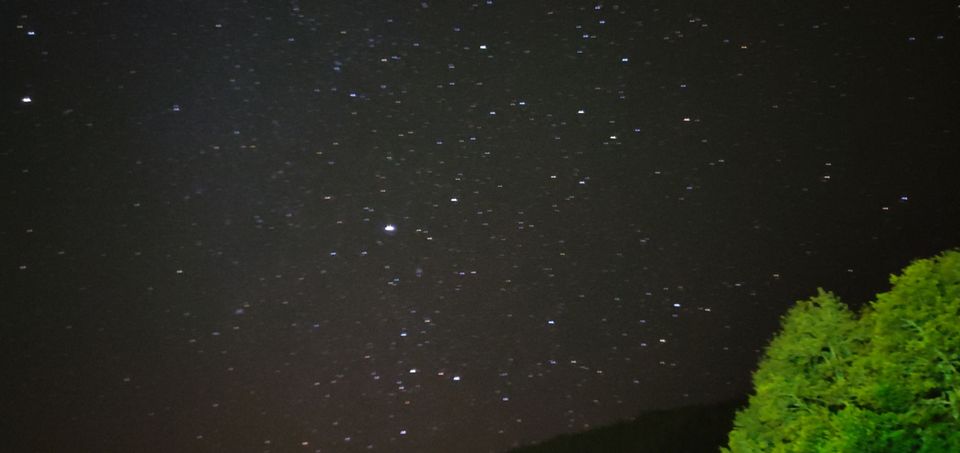 HAPPY NEW YEAR ! , Its time awake and celebrate the day . I woke up at 5 in the morning , Nandadevi Peak was looking so awesome as you can check out in pictures ( THE MOST BEAUTIFUL MORNING OF MY NEW YEAR ) .
I took my camera and tripod out from my camp start shooting it . Weather was near to 0° , freezing cold strong winds striking me and made my hands freezed as I was not able to press the button properly .
Night was manageable though . I was in full energy and enthusiasm waiting for sun to rise . I have clicked some shots of sunrise . After everything happened I took my breakfast ( alu ki sabzi and puri ) while enjoying the view .
At 11 a.m. we checked out from AULI and reached Joshimath by the same ropeway and after thanking that local person we left that place for our home .
COSTING PER PERSON
This Trip cost me around ₹4000 per person including diesel , Ropeway tickets , food , stay , toll and lil bit of shopping .
MORAL OF THE STORY
If you are planning to visit this place , surely its worth it . Auli will not disappoint your happiness and excitement for amazing view and other activities and facilities .