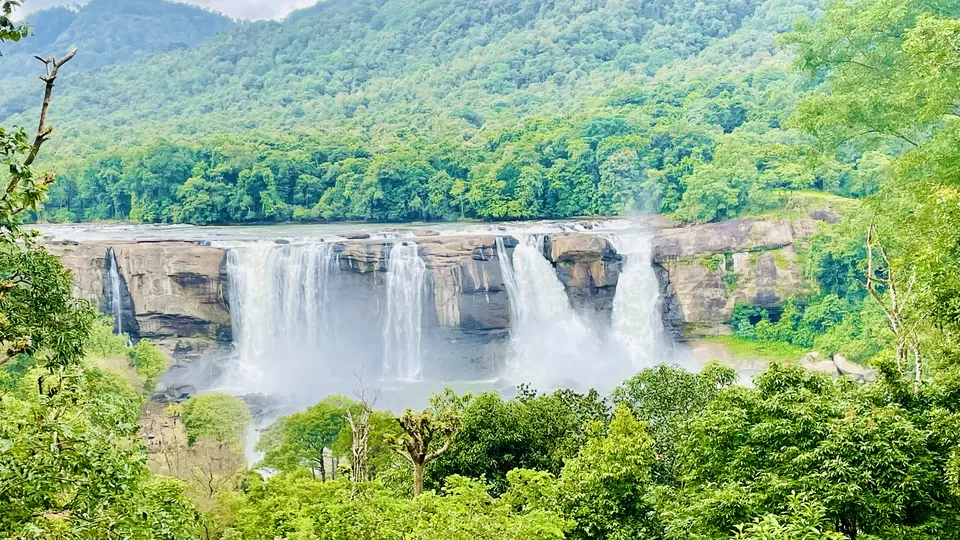 Have you watched the video of the song "Sunta hai mera Khuda" from Pukar ? Or seen Sushmita Sen dancing on Dilbar from Sirf tum !! I am sure, yes but let me again remind you of Bahubali scene of Pravas & Tamannah dancing near a fall, even Pravas hiking to the top of the fall... ah, that is the place existed in God's own country, Kerela.
Just beyond 60 kms of Thrissur you will find the Niagra of South India, Athirapilly Falls standing 80 fts tall on the Chalakudy river flowing in the Chalakudy Taluk. The river originates from Sholayar ranges in the Annamalai mountains of Western Ghats and flows through the dense Vazhachal forests towards Arabian Sea.
My brother & I was watching Bahubali and he stopped the waterfall scene and initiated the story. I am a new comer in Bangalore and dint know much of the offbeat places. As he is a pro explorer in South india, he had a long story and we were convinced to drive to the Falls. On a long weekend we started our lazy tour driving through Hosur, Salem and Coimbatore reaching Athirapilly through Palakkad and Thrissur in the evening. Near to the falls just at the bank of river, there is a resort named Ambady where we stayed the night exploring the tune of the gushing river breaking the silence of the night. Weather was little humid but gradually it cooled down with night.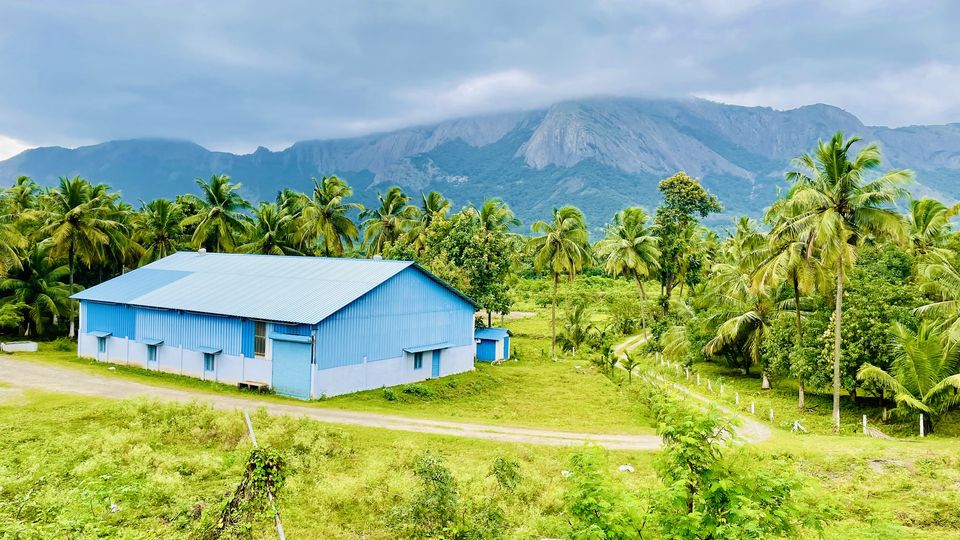 Got up to the bright sunlight and nice puttu kadala as breakfast we marched towards the fall. Parked the car after taking the tickets and walked 200-300m to nature's surprise. Its kind of a meadow overlooking a giant mountain and the river cutting the edges of the rocks falling down 80 fts making the fall beautiful as we see in the movies. Our eyes were awestruck to the view and we captured the moments. sat there for an hour enjoying the serene and scenic beauty and came back to drive through the dense forests of Vazhachal. After 3 kms of driving through the green patch, you can see Vazhachal falls. Though its compared smaller to the previous one, it gives you a calm and quiet environment.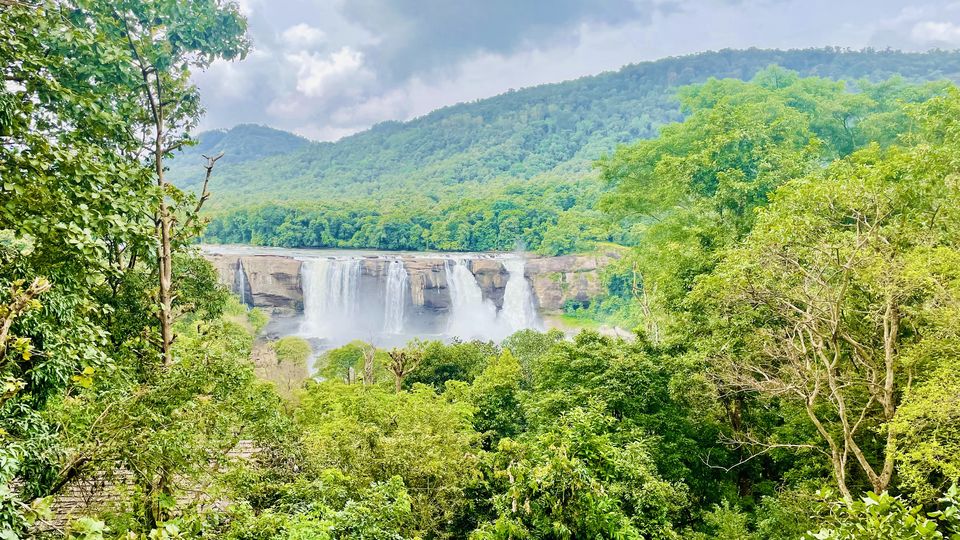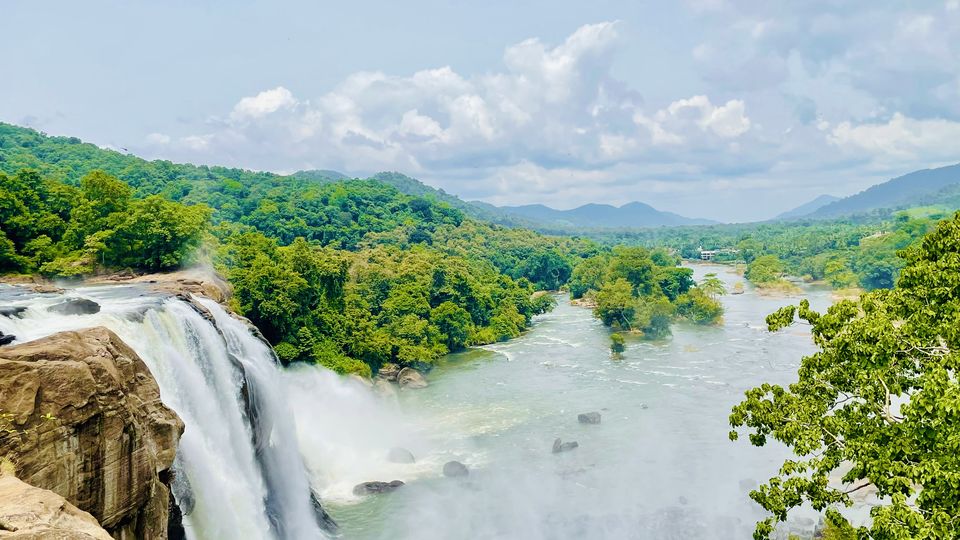 The road goes beyond to the Annamalai hills through Sholayar Reserves but we came back again to stop at the falls to bid a goodbye and move towards the city.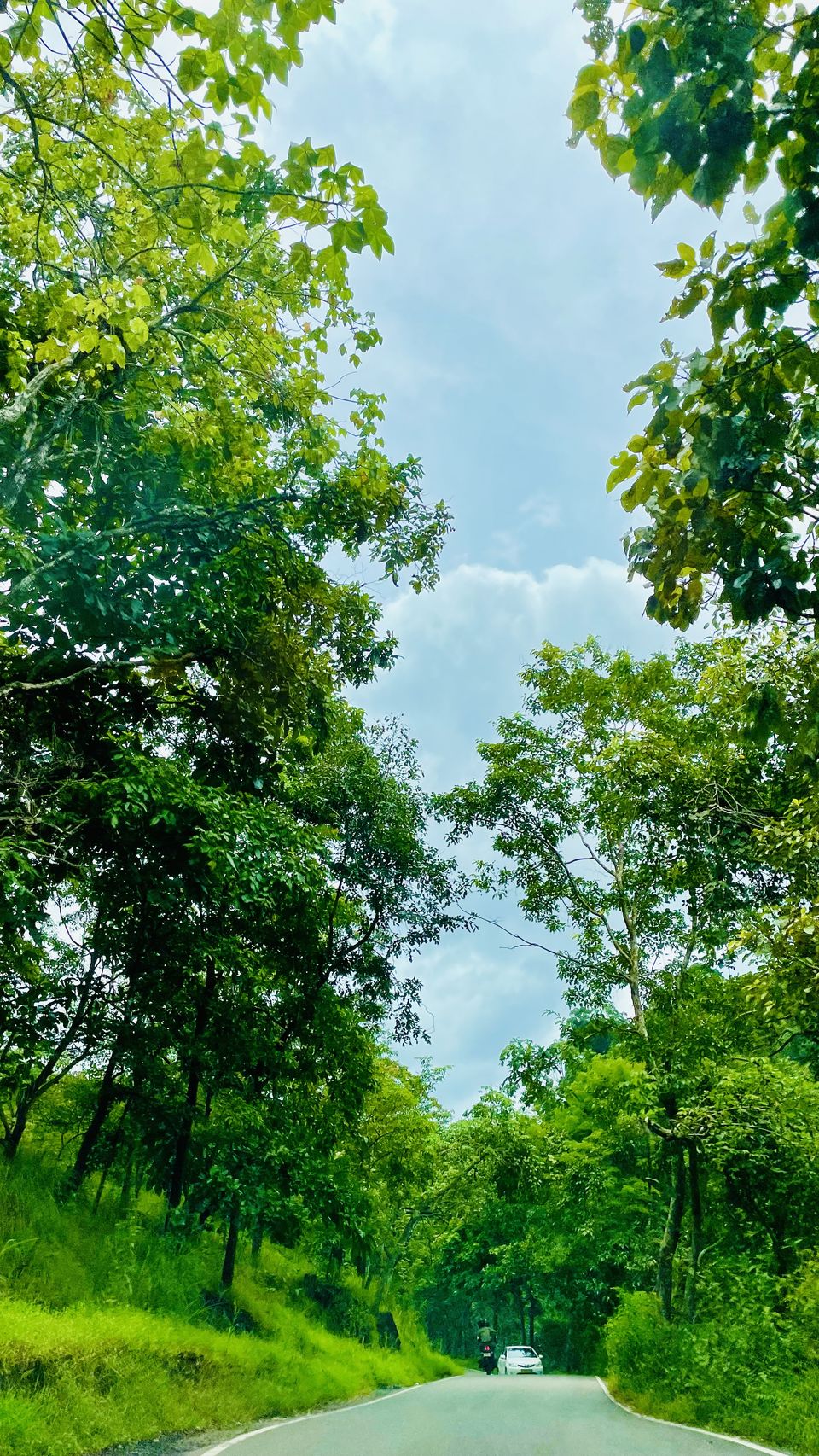 An amazing trip through the great roads of Kerela and Tamilnadu to Bangalore imprisoning the memories of Athirapilly falls and the beauty of God's own country.