It was December and I had just left my job and wanted to take a breather. Since I'm a trekker and love being in the Himalayas, we started browsing some snowy places in Uttrakhand and Himachal Pradesh where we could also hike. Auli-Joshimath was one such place which did not see tourism as robust as other prime hillstations and was one place which was not explored by any of us. So my friend, my cousin and I decided to hit a long road trip to Auli and figure out what's above the best ski resort in India.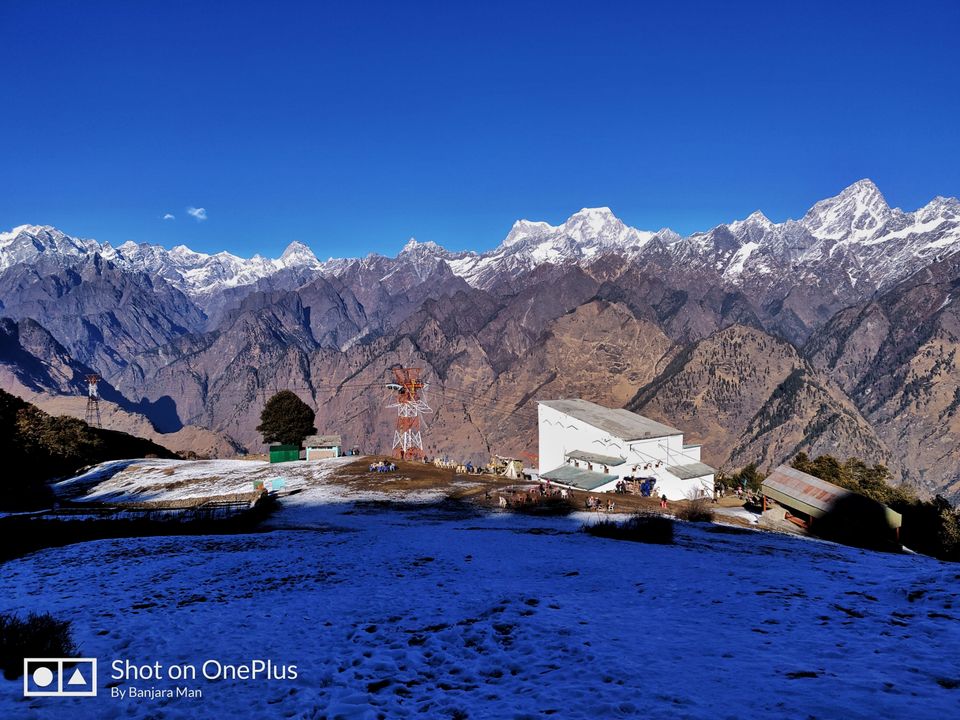 We started our journey from Delhi in Uttrakhand Roadways Bus to Rishikesh. It was a 5 hours drive. We left Delhi from ISBT Kashmere Gate at 11pm and reached Rishikesh Bus stand by 4am in the morning.
Now, there are only a few buses (probably 2 or 3) which are direct to Joshimath (closest stop near Auli) , if you miss those, you will have to change from Chamoli mid way.
At 5am, we luckily hopped on a bus to Joshimath. It was a long 11hour drive in a rusty roller coaster kind of a roadways Bus which roars to life and makes it way through the narrow, dusty and twisted hilly roads of Uttrakhand, and God what a relief it was.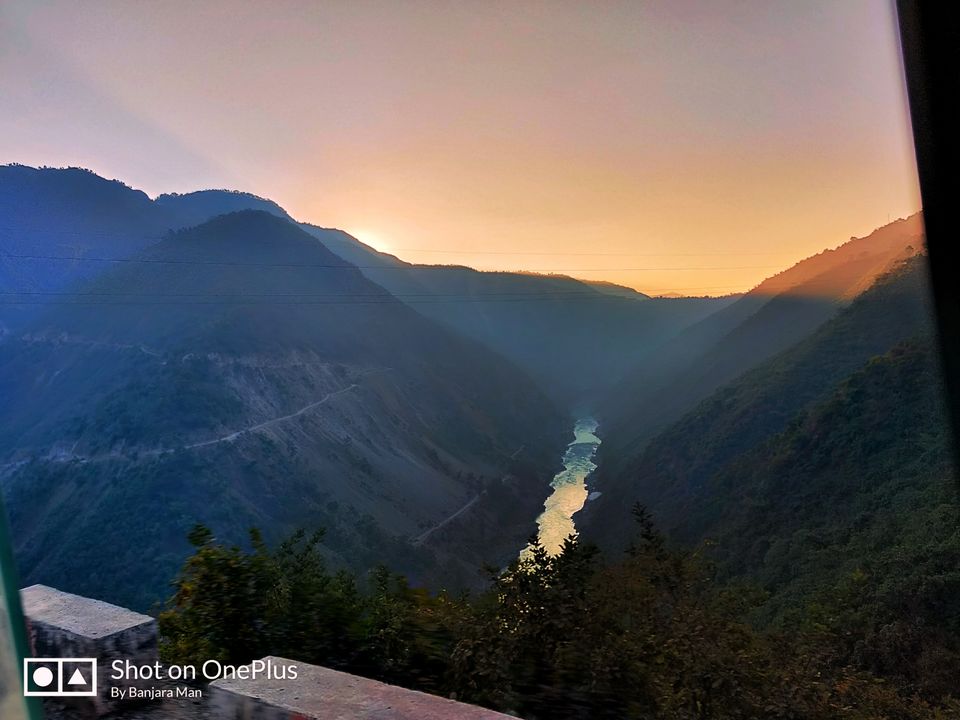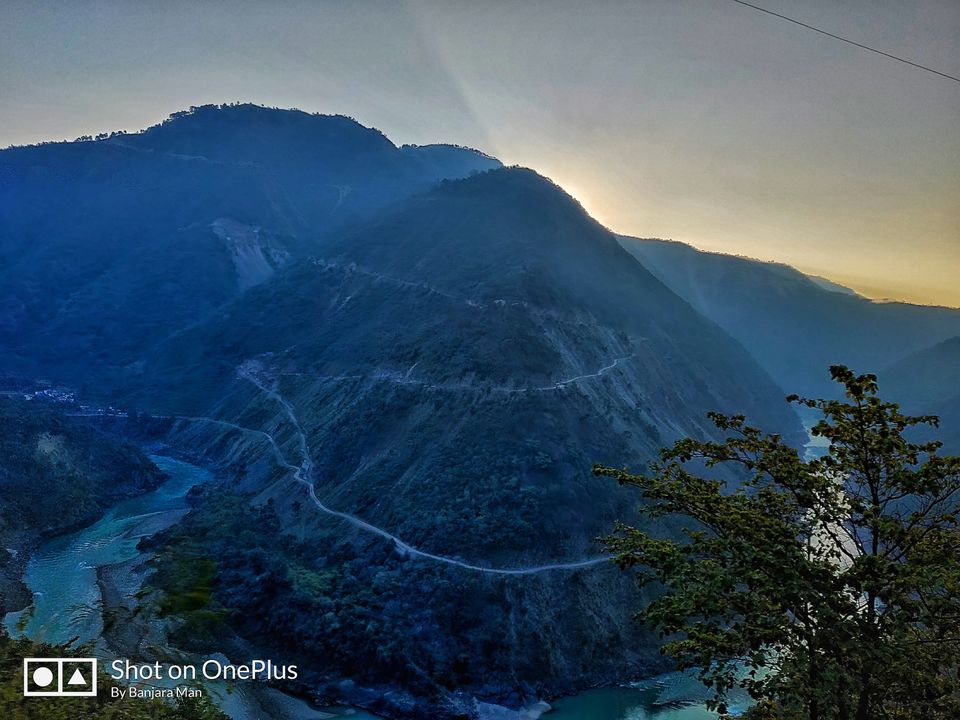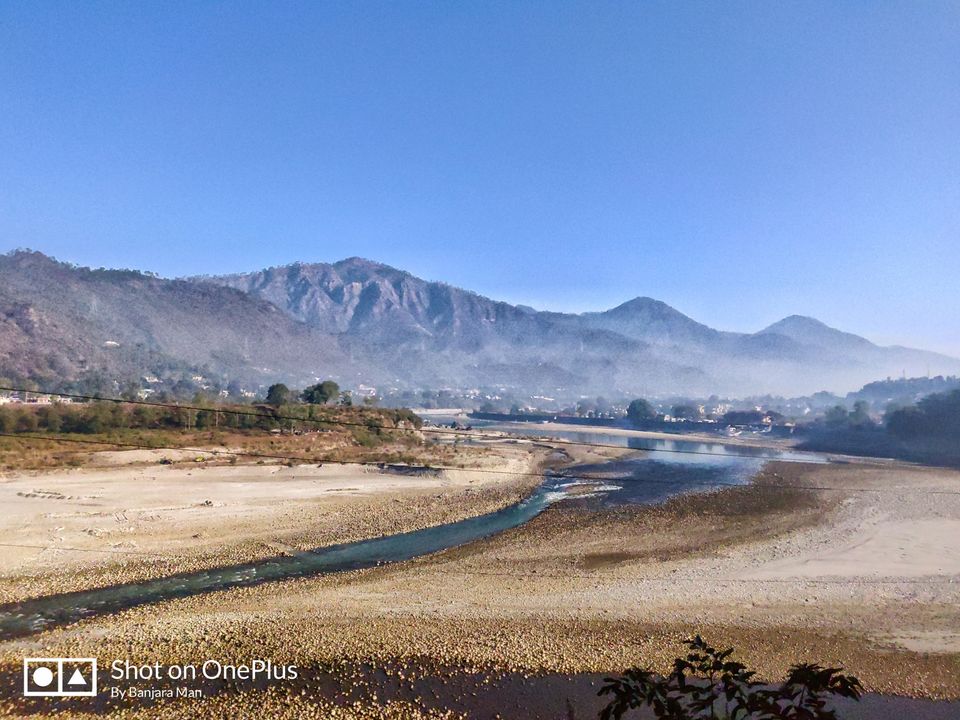 The road to Joshimath was under construction throughout which made our ride more bumpy. Nonetheless, there was fresh air, lush green forests and innocent pahadi faces for us to cherish.
We reached Joshimath bus stand at 4pm in the evening and booked our stay at GMVN guest house. The guest house was simple and well maintained, served really nice coffee and had the most humble staff. The guest house faced the marvelous Shivaliks and the early morning sunrise was not to be missed.
There are some small restaurants and eateries on the road but I guess the best place for fresh food is your public owned guest house.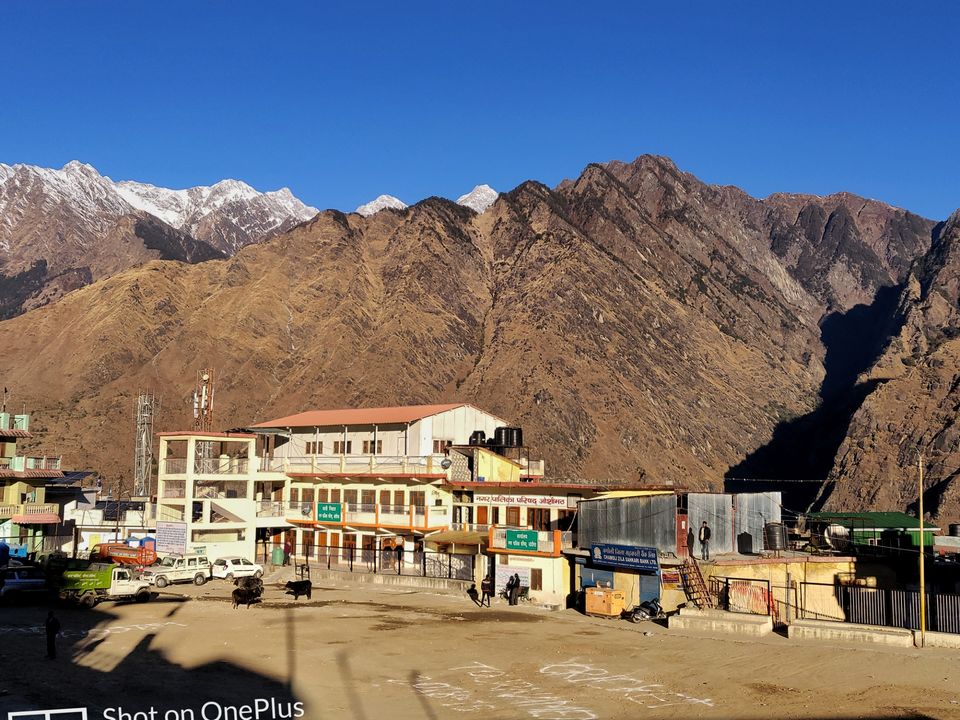 Early morning, we made our visit to the Narsimha Temple, the infamous temple in the town and paid our respect to Gods and witnessed collosal valley at the view, fairly covered in snow since the first snowfall was yet to arrive.
Later after checking out from our stay, we decided to explore Tapovan, a town famous for its way to Gangotri and the glacier. We took a shared taxi from the bus stand which costed around ₹30 per person. It was roughly 30mins drive and we were dropped at the Tapovan Taxi stand.
Tapovan is like scenary that has come to life. You would wish for no man to live there and just look at far, huge mountains and trails going into nowhere. With our backpacks on, we kept walking to find the hidden hot water spring into the village and the miraculous mud known for skin treatments. Once again, the view was magnificent.
We made our way back to Joshimath by 3pm, had snacks at the taxi stand and took a taxi to Auli. Auli is situated right above Joshimath on the same mountain. Buses run at their own timings, while you can find taxi 24/7. Given the arduous conditions, it costed us ₹200 for the taxi to Auli which is nearly 15mins ride.
We checked into another GMVN guest house, this one had ice on its porch and a much clearer and nearer view of the mountains.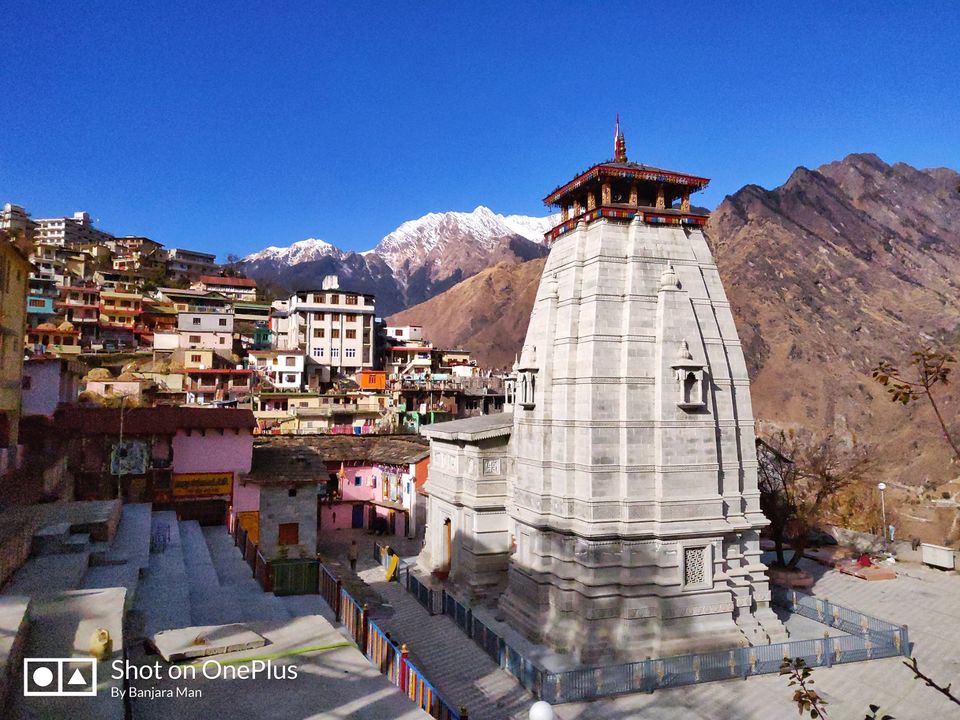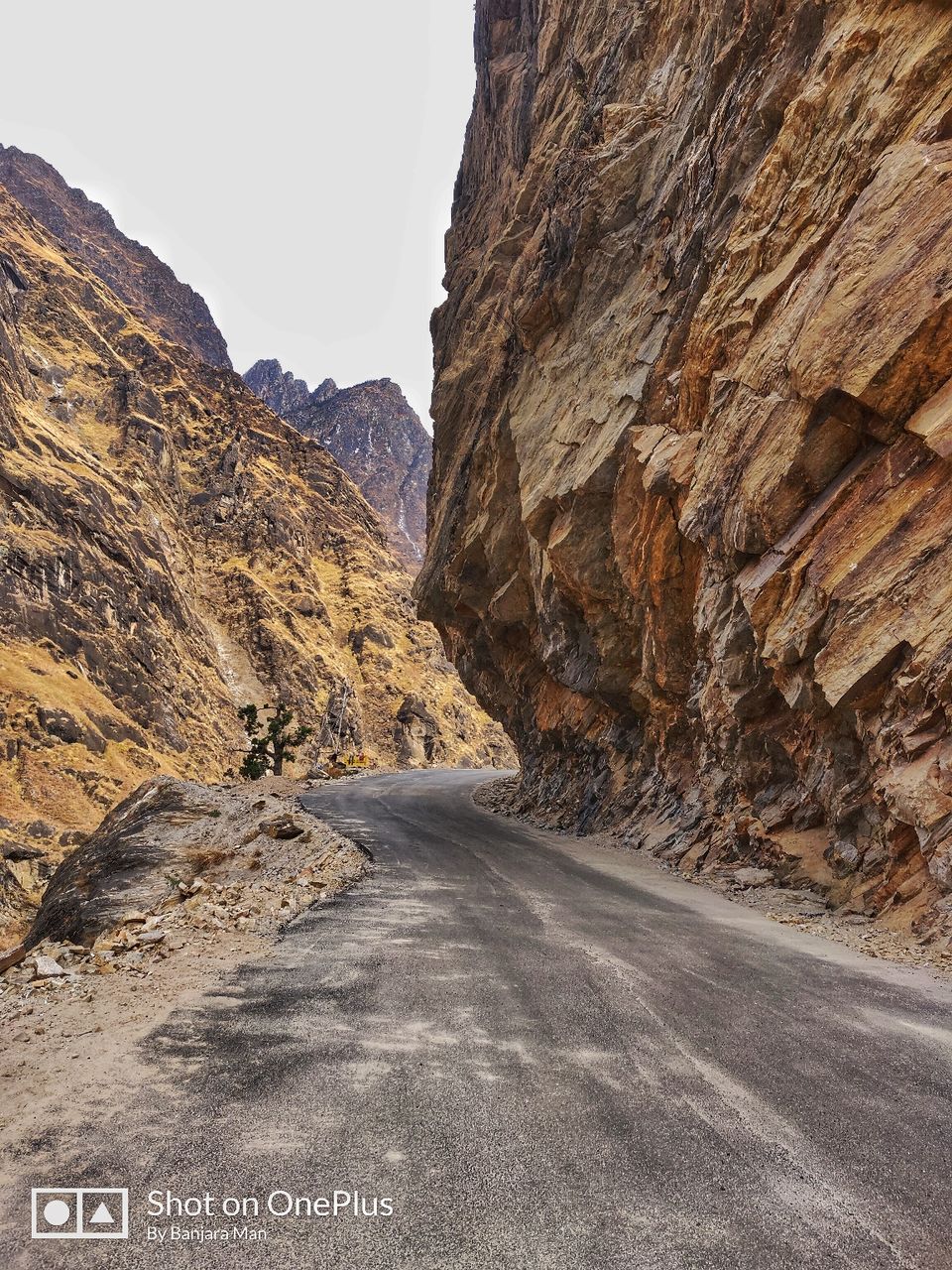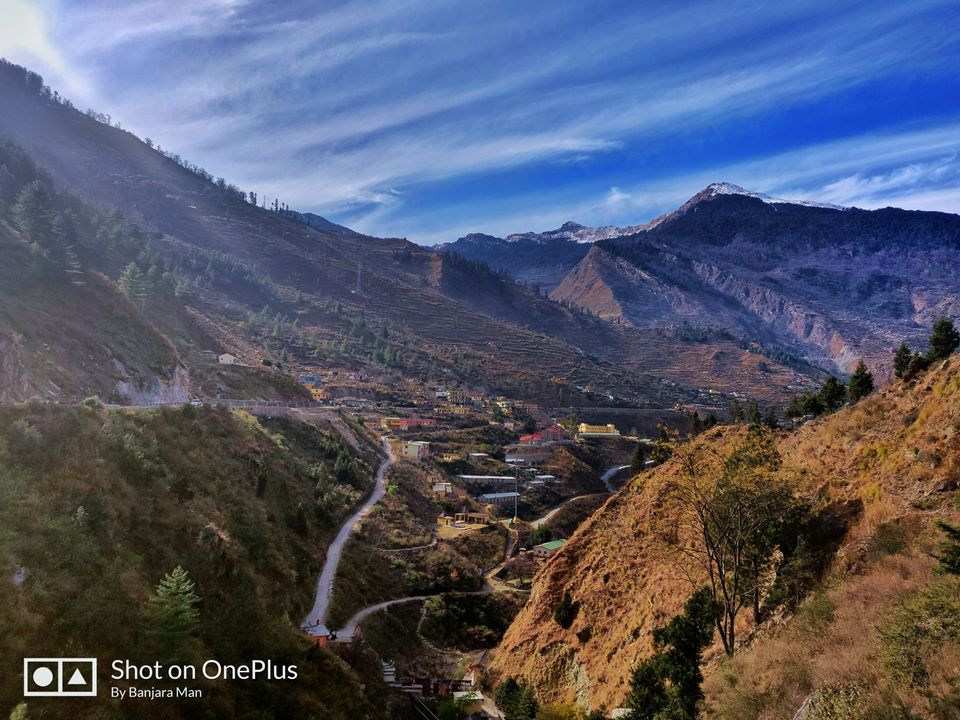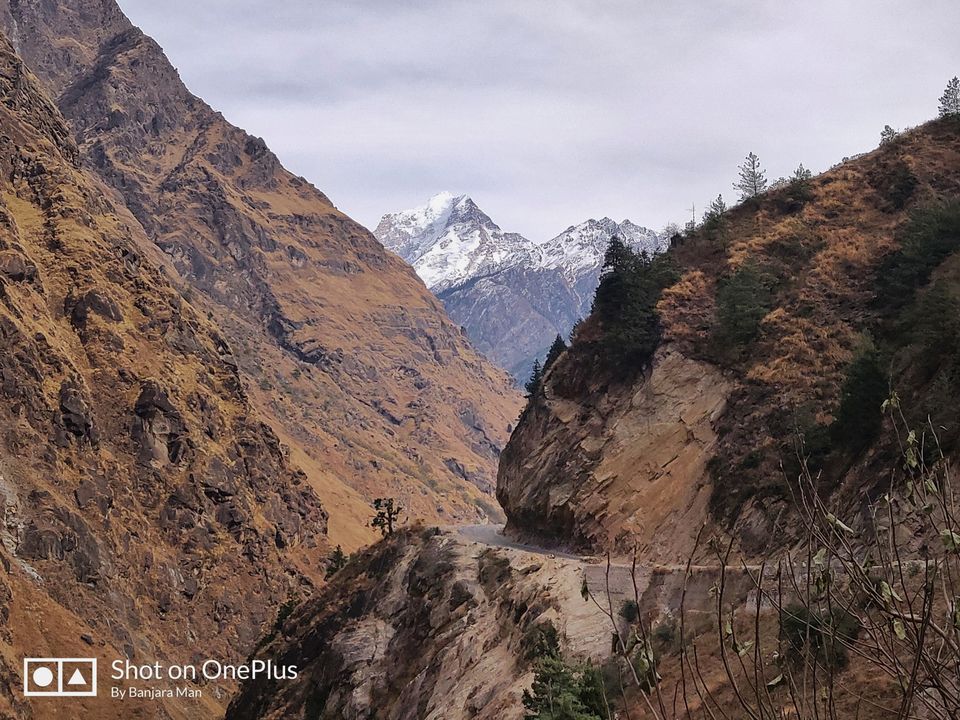 We wanted to trek to the Gorson Bugyal which happens to be 4km upwards of Auli. Luckily, there was a rope chair connected from the back of our guest house to the ski spot in Auli. We hopped on to the rope chair, costing ₹300 per person for two way, and made our way to the beginning of the Gorson Bugyal.
This is where you'd see snow if it hasn't snowed yet in the season. We started our journey, guided by a few locals. Initially it's a vast meadow leading to the end point of a ropeway which starts from Joshimath. This is where you seek a forest entry permit, probably ₹40 or ₹60 per person and continue forward. Please note that there is no need to hire a guide, it's a simple route and you can always ask locals and fellow hikers for the way.
The last segment to the top is best considered through the forest than the open land since there is gradual incline than the steep one and there are a lot of trees and roots to take support of. Once you reach Gorson temple, you'd know that you're near to your destination. From there it's hardly a 500metre hike.
Gorson Bugyal is a large meadow with gradual slope to its East. And the view it serves is beautiful and breathtaking. The best view is to see the famous Trishul Peaks to the South that appear so clear and near. There is the range of snow peaked Shivaliks all around and a clear blue sky to lie under.
We spent about an hour at the meadow and made our way down - hiking, ropeway - by 5pm. Do know the operational hours of the ropeway.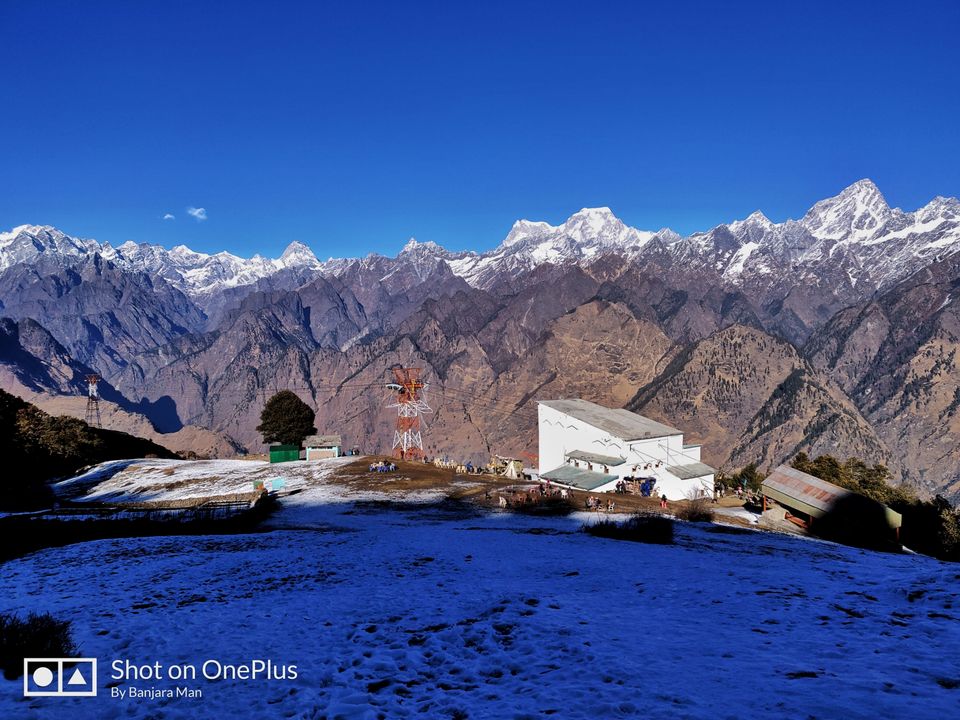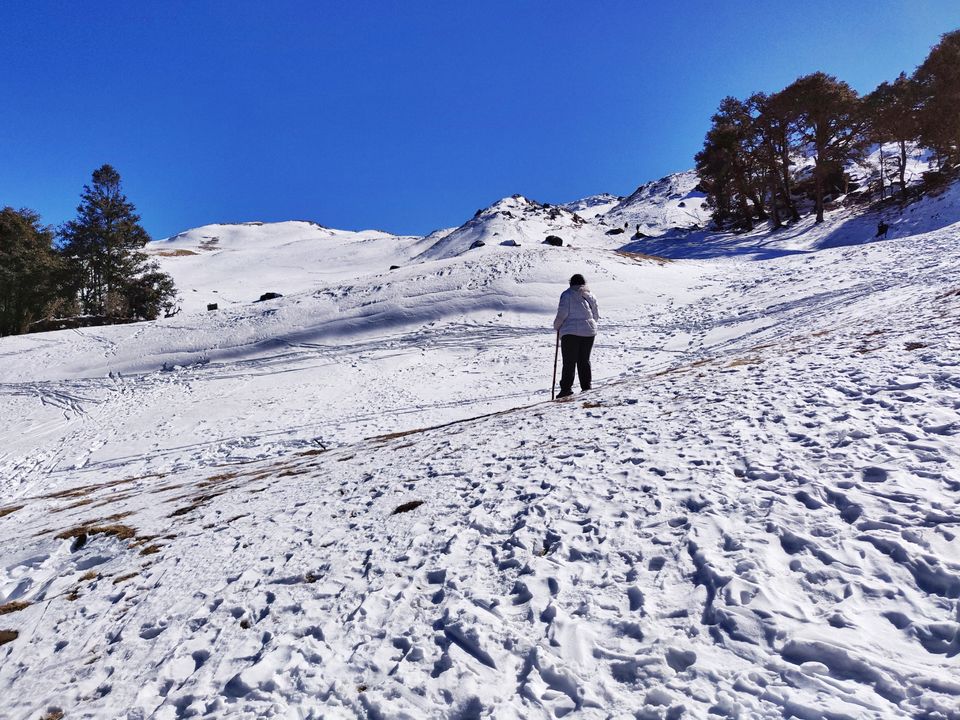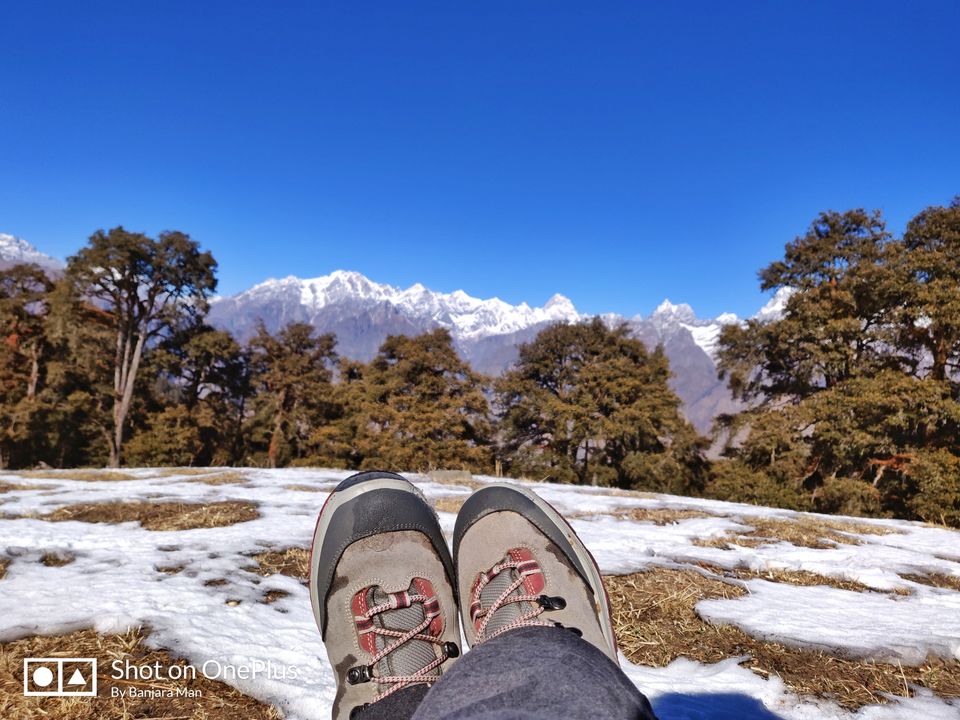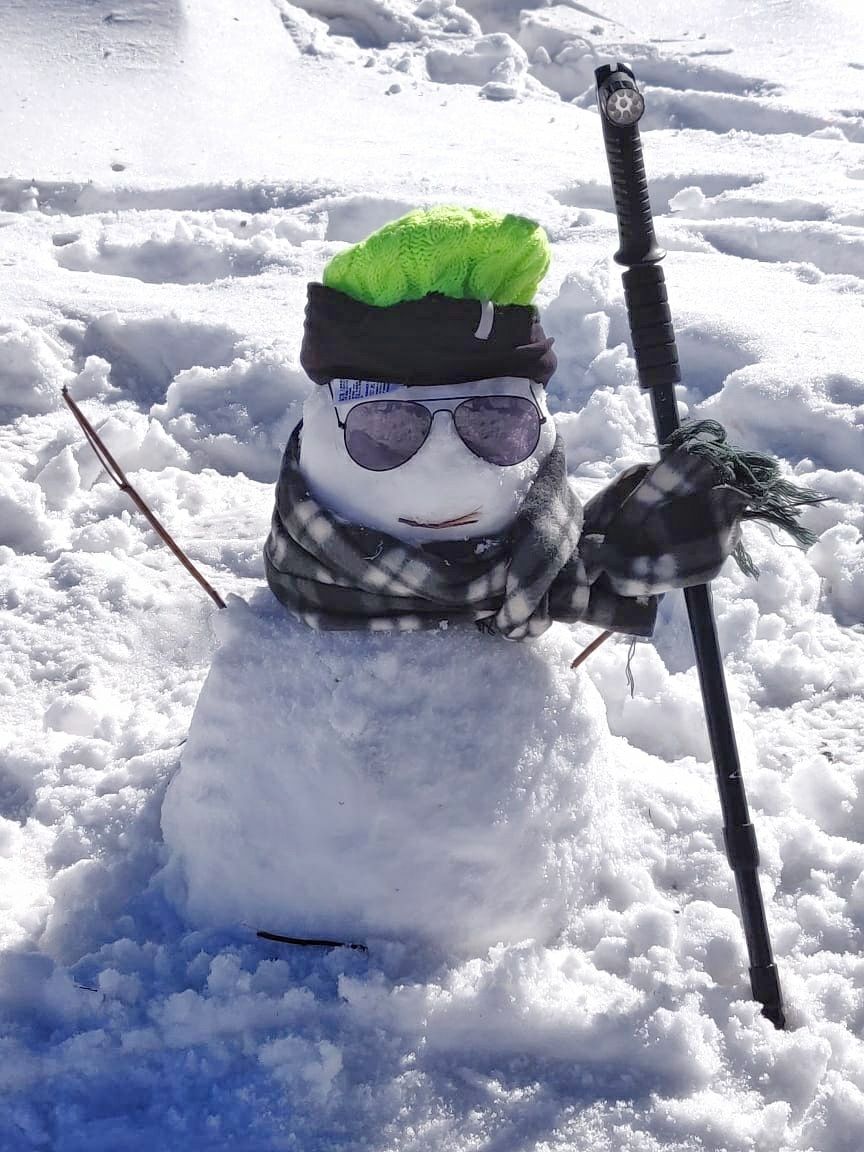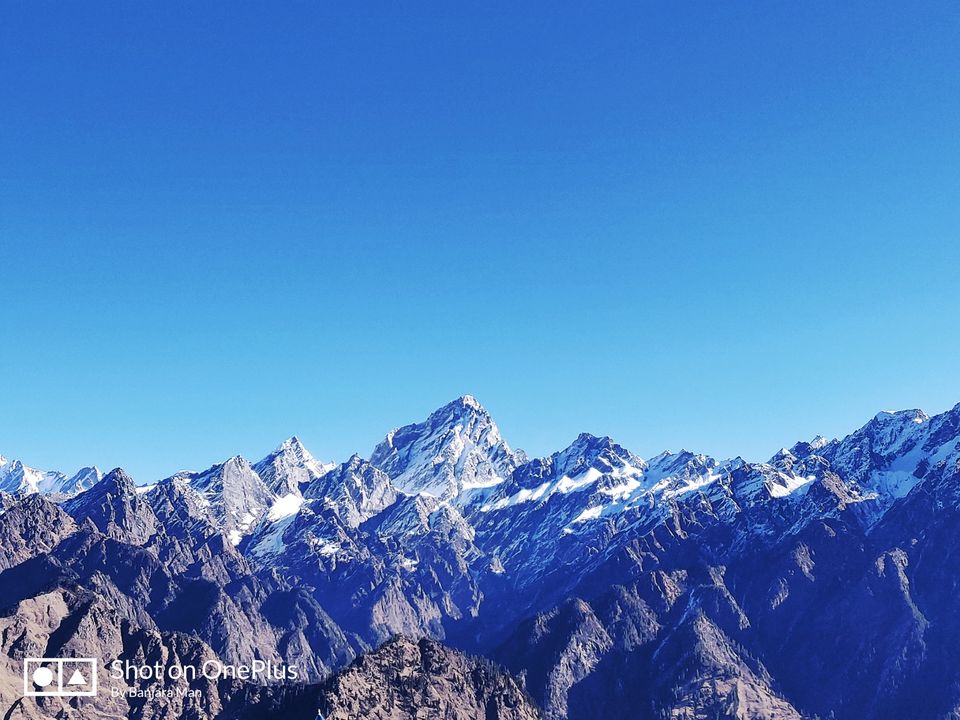 Since we didn't want to hop buses, we were told about the first bus that starts from Auli to Rishikesh, directly. This bus starts at 3:30am. If you're travelling in December or in colder months, know that the temperature is minimum -4 or -5 that early in morning, so dress up accordingly, we were barely holding our life in our 4 layers. The fare is approximately ₹900 per person and the total duration of our journey was of 12 hours.
We reached Rishikesh at 4pm and since we had some time for our bus to Delhi, we decided to sit in a cafe and have some good coffee.
Near Lakshman Jhula (after crossing it) , there is a cafe called Ganga River View, which is Vegetarian - most of the cafes in Rishikesh are vegetarian, which was a surprise to us - which has great view, amazing coffee and mind-blowing pasta.
Post food, we did some mandatory shopping and finally our journey came to the end with our last bus to Delhi.