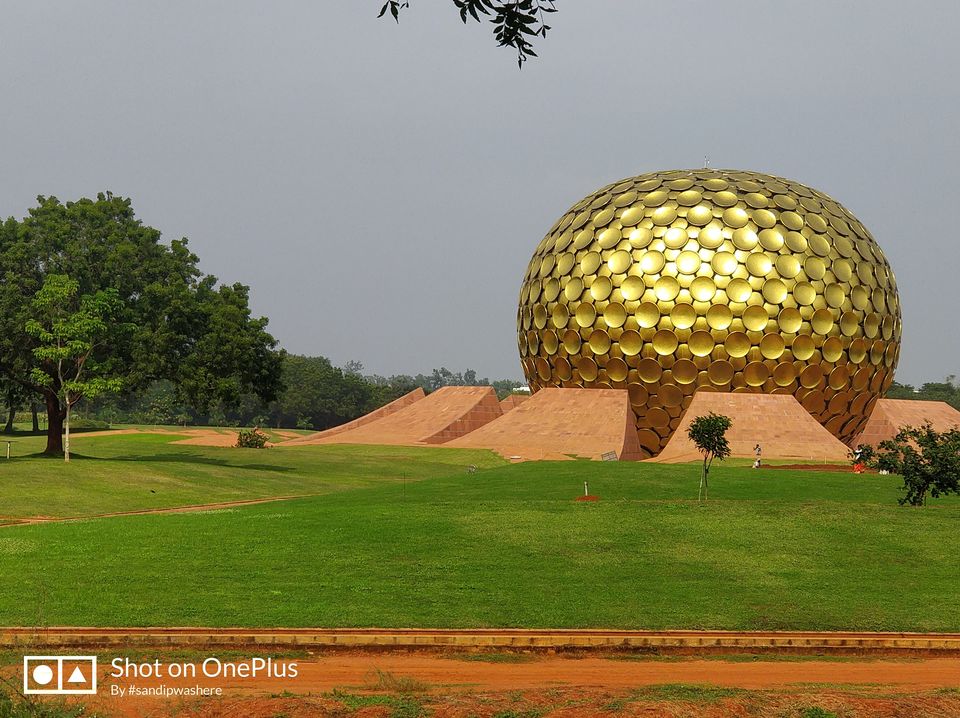 Pondicherry or Puducherry as its known is an amalgam of the French colonial settlement along with the ever growing South-Indian community.It was a french settlement until 1954, post which it is known as an Union Territory town bound by the southeastern Tamil Nadu state & Andhra pradesh & the Bay of Bengal on a 3rd side.The French legacy is still preserved after all these years by its french quarter with beautifully tree lined streets, & its multi colored colonial villas which make up up for beautiful backgrounds or as we know it as Insta-worthy backgrounds.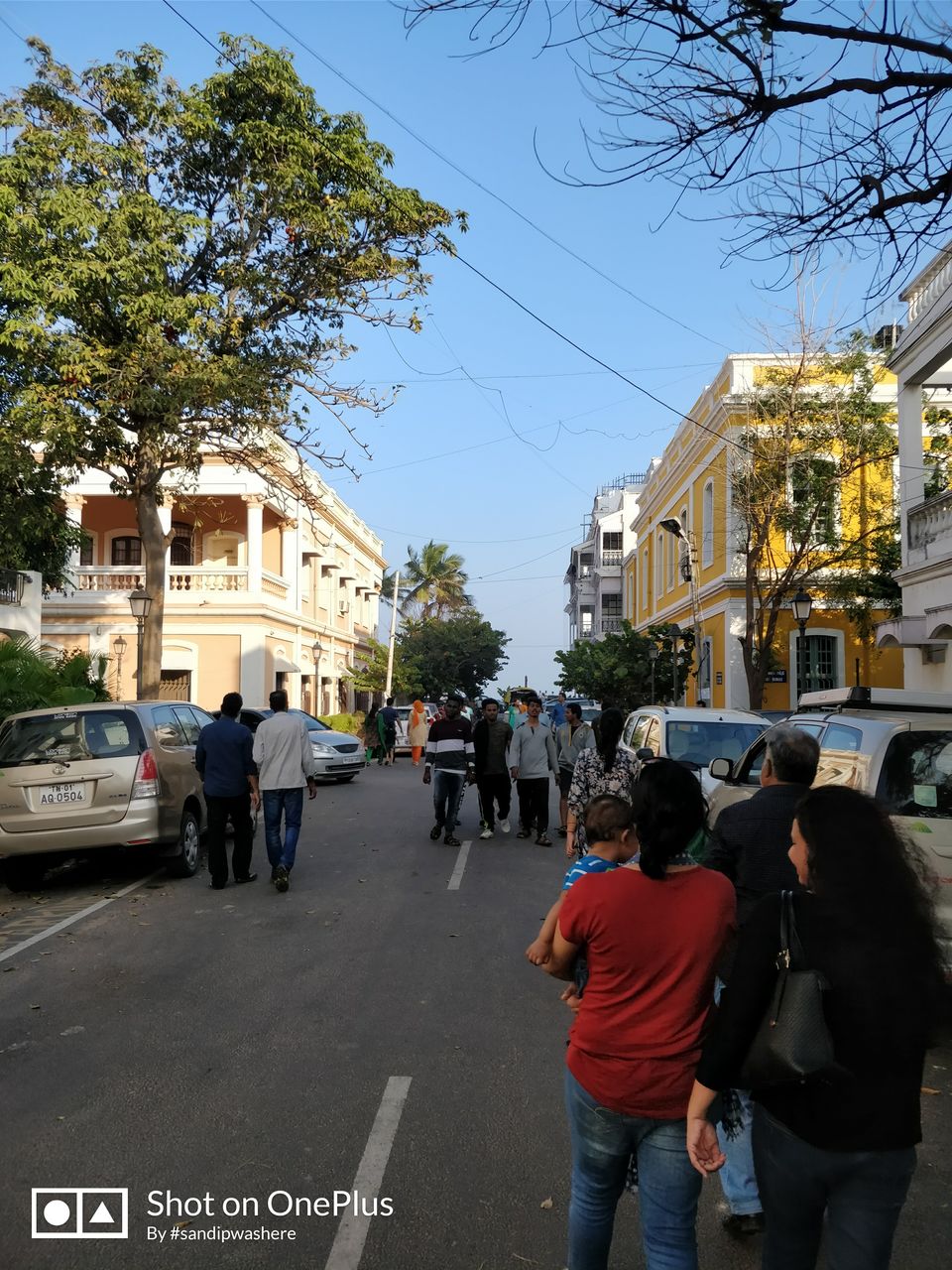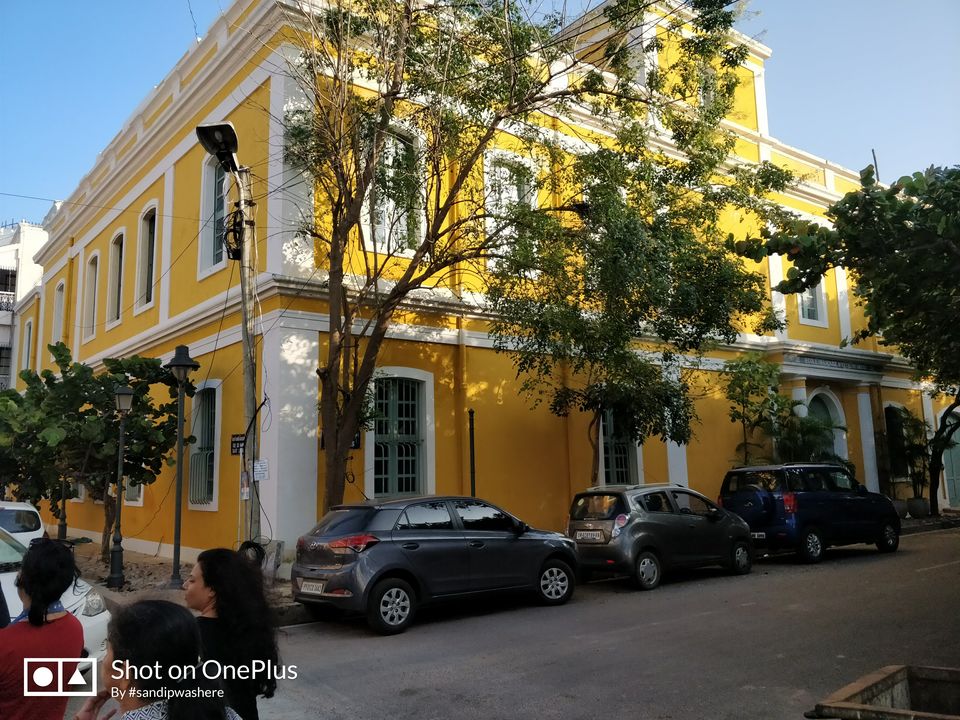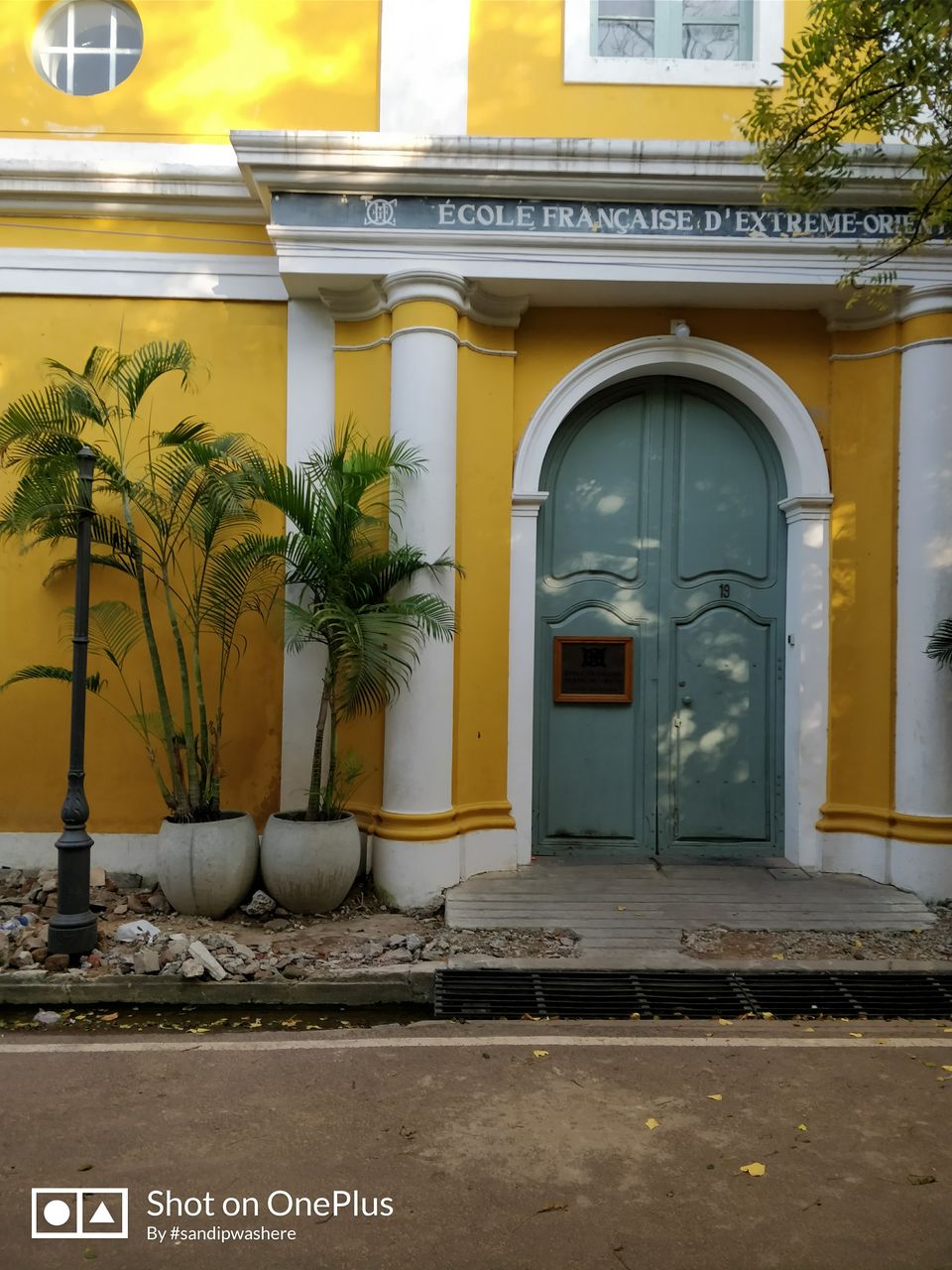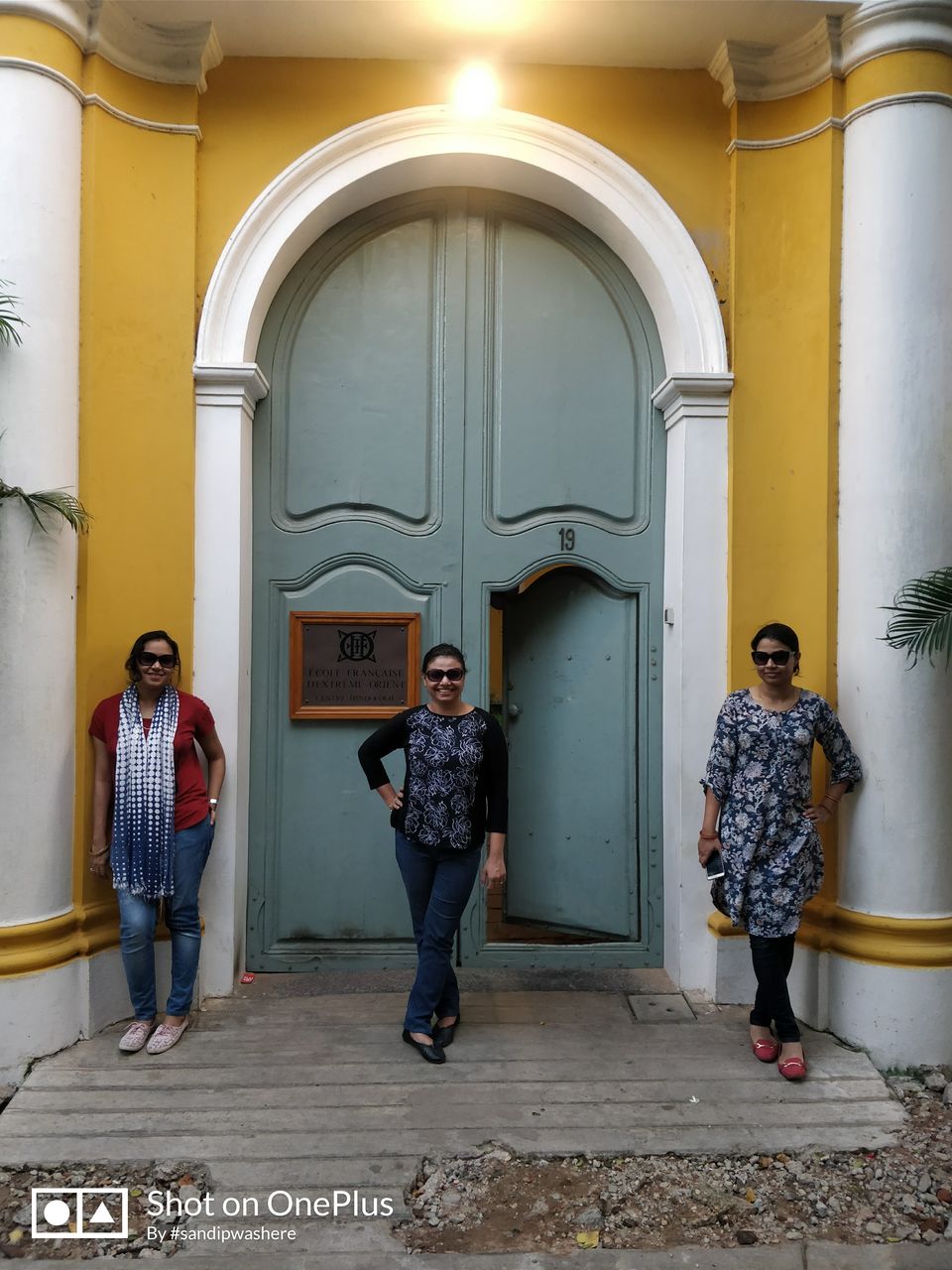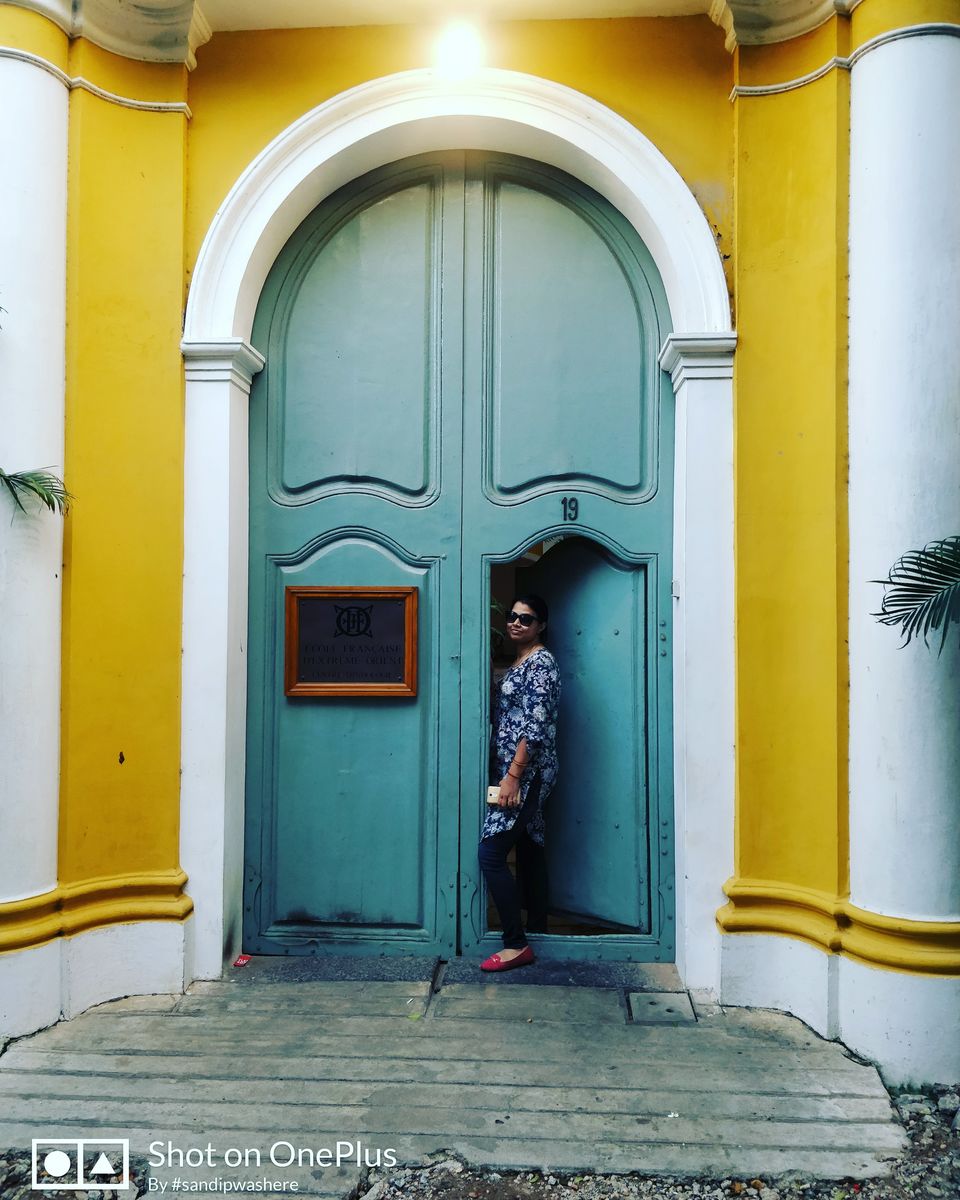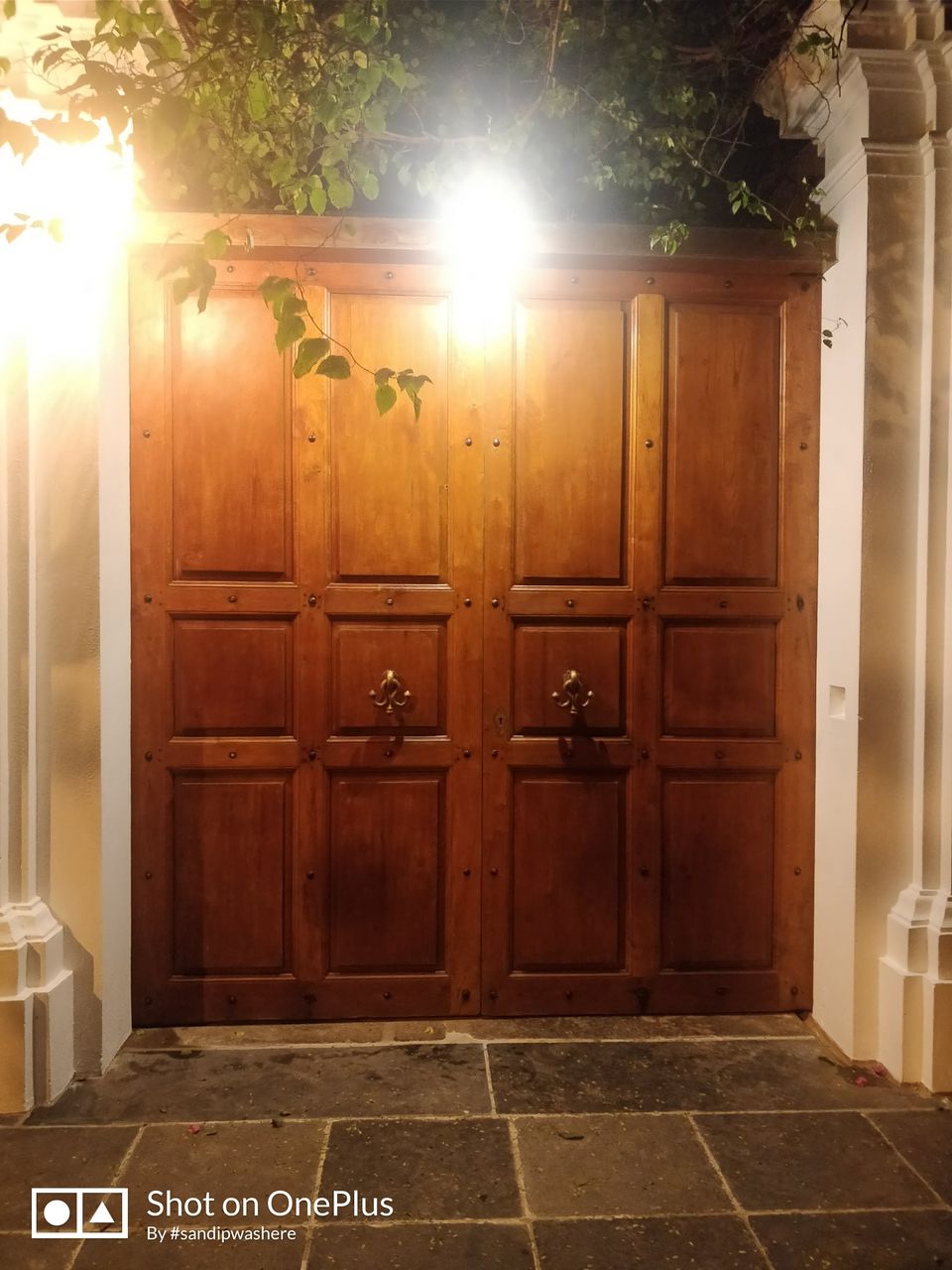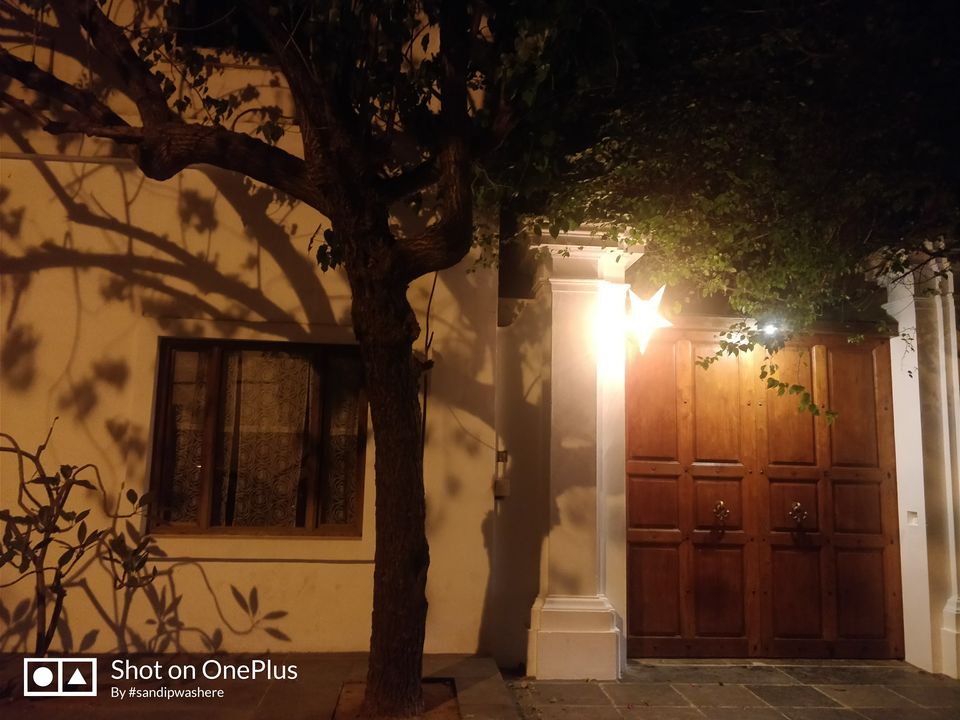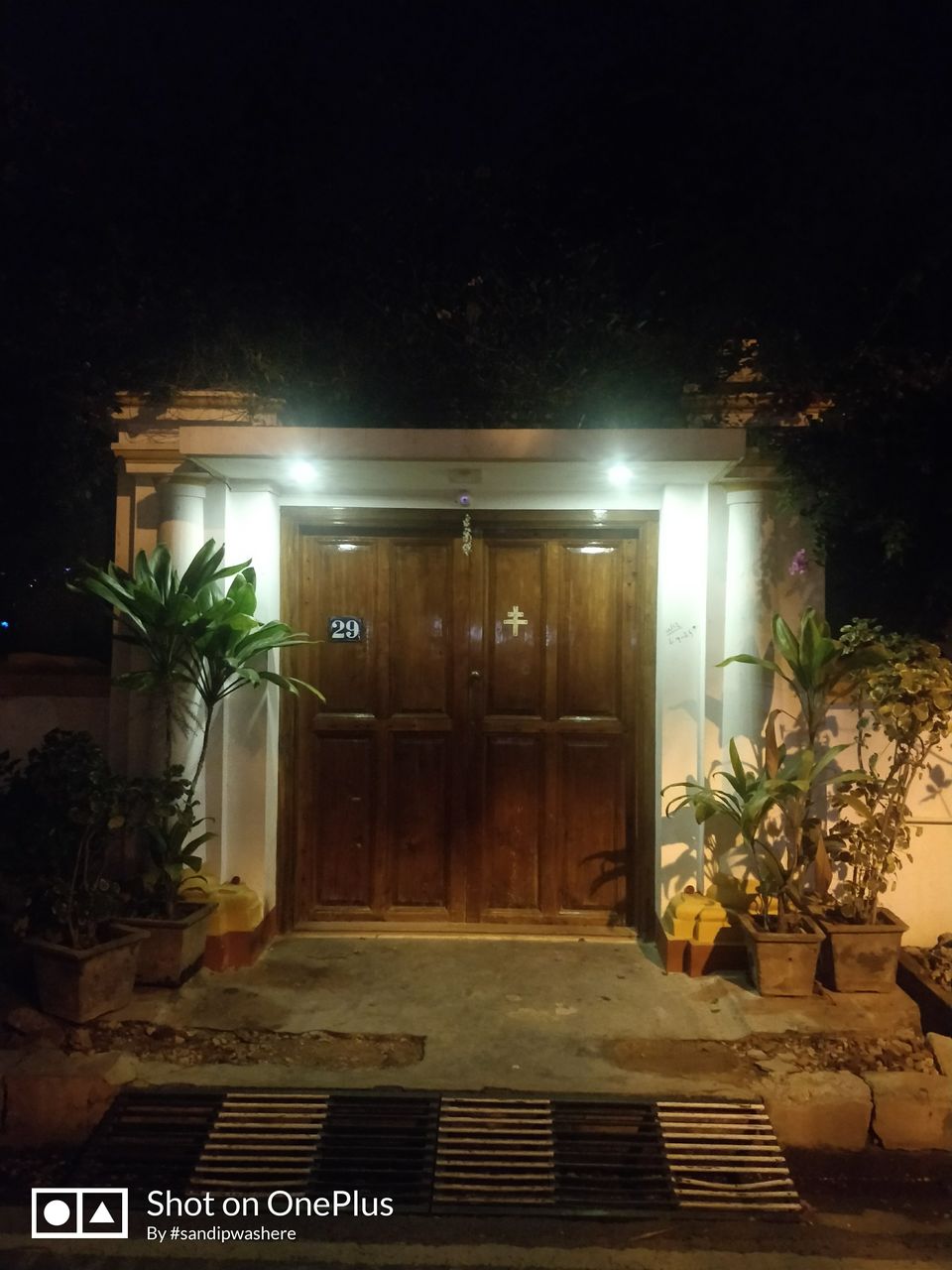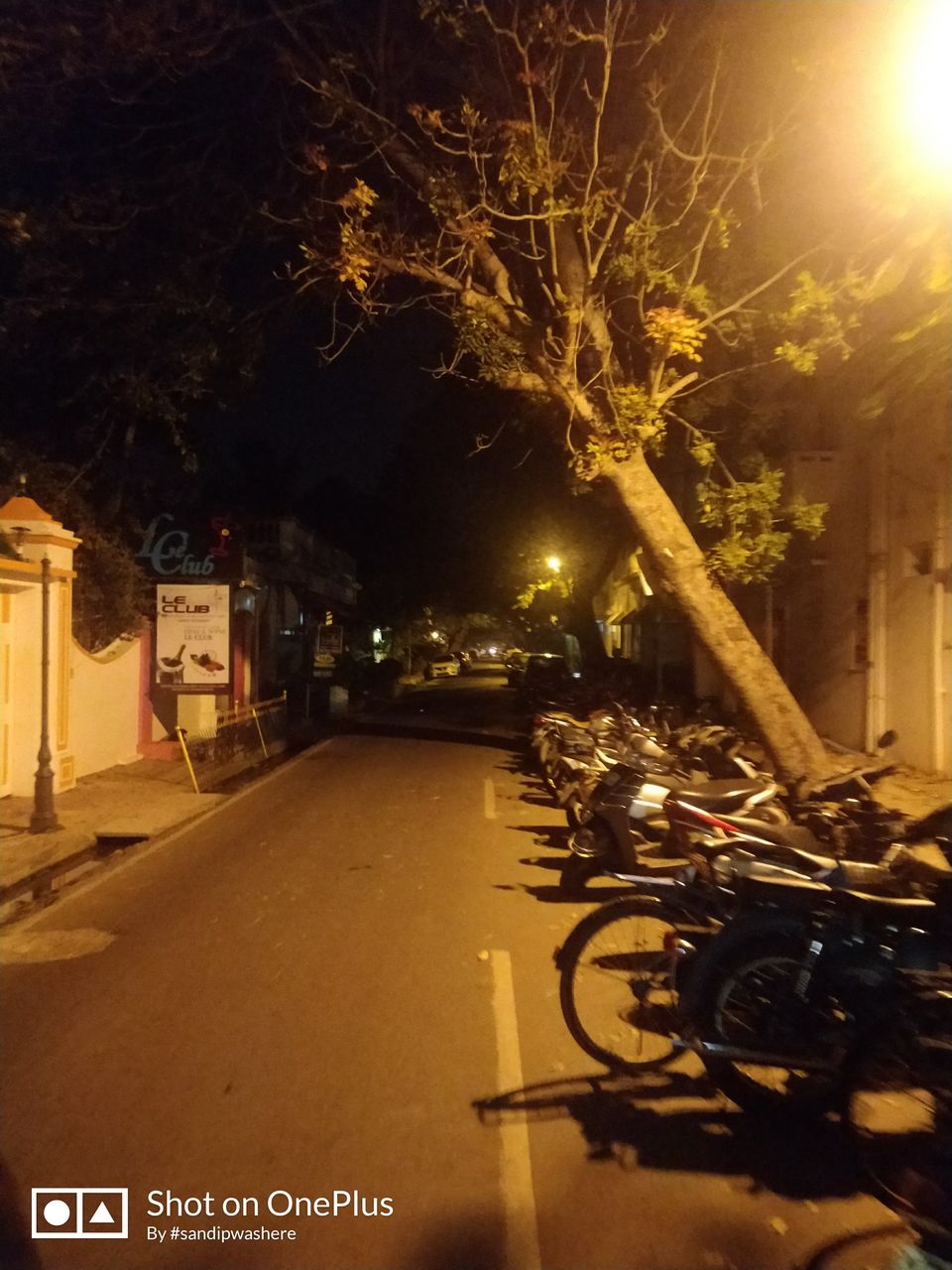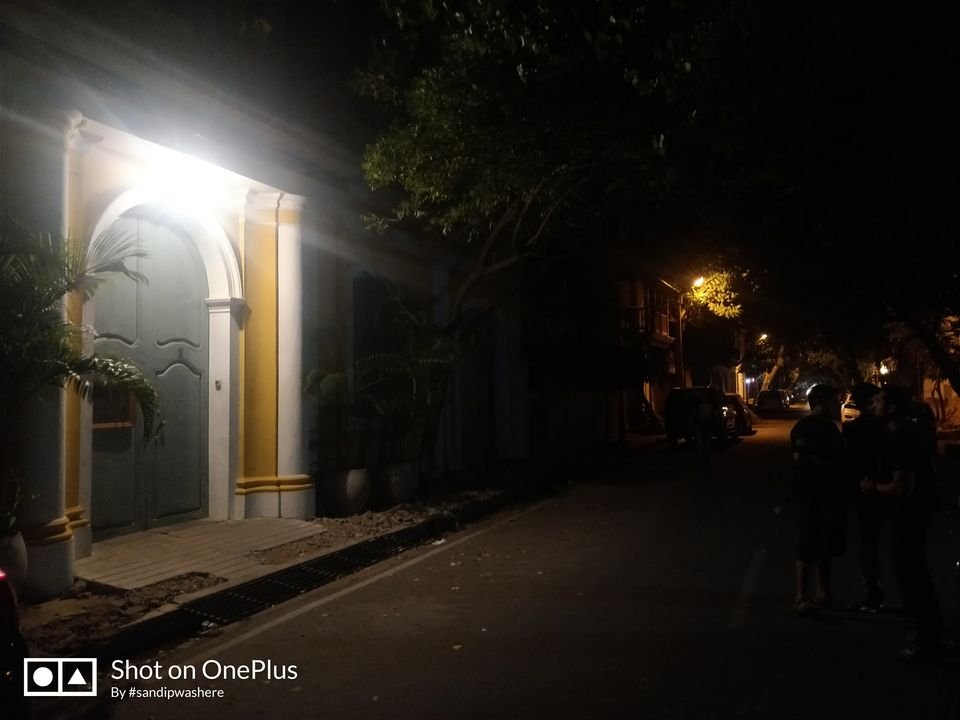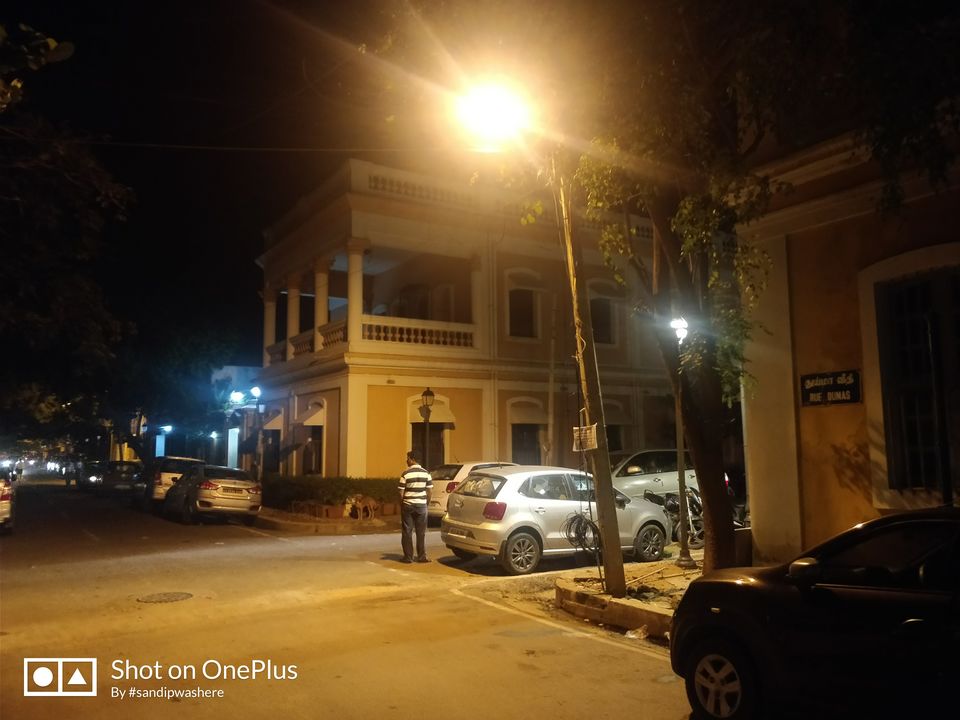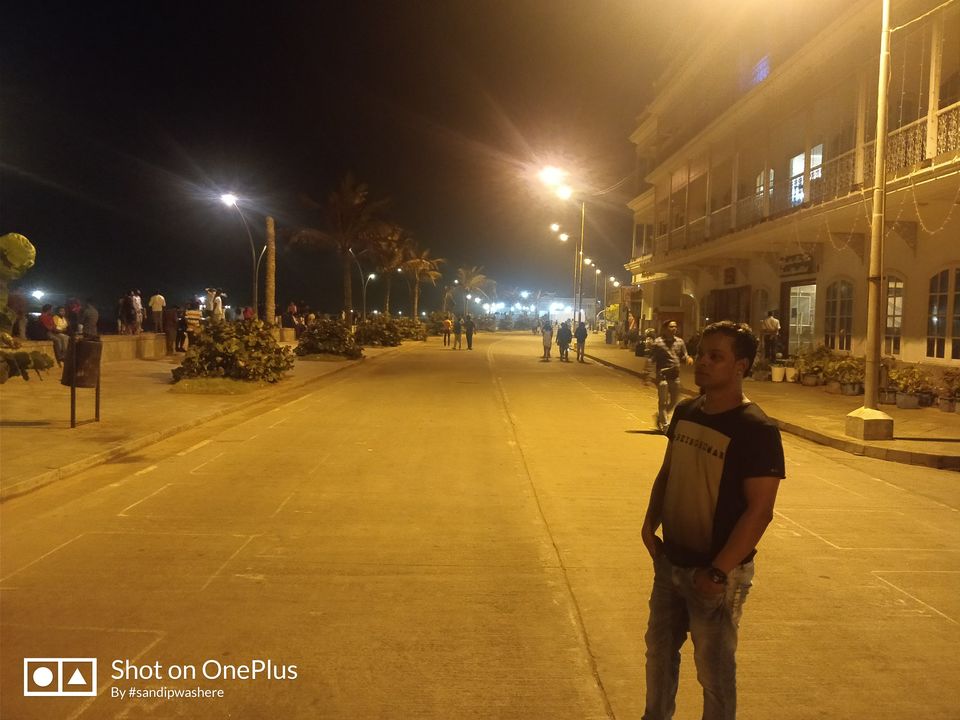 Travel-
Flight - Avail a direct flight to Chennai and then take a taxi or bus or Train (4 Hrs- 5 Hrs) onward journey to Pondicherry.
Train - There are about 4 trains running from Chennai Egmore station to pondicherry with timings as given below :
6:10 pm - 10:25 pm(Direct Train)
2:25 pm - 6:35 pm (Change of trains at villupuram)
11:30 pm - 5:25 am (Direct Train)
6:35 am - 10:55 am (Direct Train)
Fare ranging from 90/- (Sleeper) to 170/-(Sleeper) to 540/- (3 Tier AC)
Time - 4:5 Hrs to 5 Hrs.
Bus -Route: From Koyambedu to the New Bus Stand,pondicherry
PRTC buses, every half an hour from 9:30 to 11:30 & 17:30 to 19:30 Fare 280 /-
Private or TNSTC buses available with fare ranging between 300 to 2000 /-
Taxi - 4 Hrs- (including breaks/pitstops) from Chennai to Pondicherry.
Fare - 1500 to 2500(Book via goibibo or via OLA cabs.)
Better travel in a group for shared expense while taking a taxi.
Tips- If travelling by train or bus,book a two wheeler or cycle once you land in Pondicherry for commuting easily inside the city.There are a plenty of shops leasing out bikes and cycles for a low cost. Get hold of a map and start exploring. The French Colony is worth driving around. The other reason why rent vehicles is that they work out cheaper than the auto rickshaws.
Stay : Book in advance or else go hotel hunting once u land up in pondicherry.
There are hotels and accommodation in Pondicherry available to suit all budgets and preferences.Only thing which matter is the distance from the beach or city center or to the food joints.
Hotels -
My personal choices.
Cours Chabrol - No Fuss,Sea facing beach property with balconies to sit n gaze at the sea.

French Villa - Colorful,Artistically lighted & curated.Backpackers can opt for home stays & BnB's.
Happy things: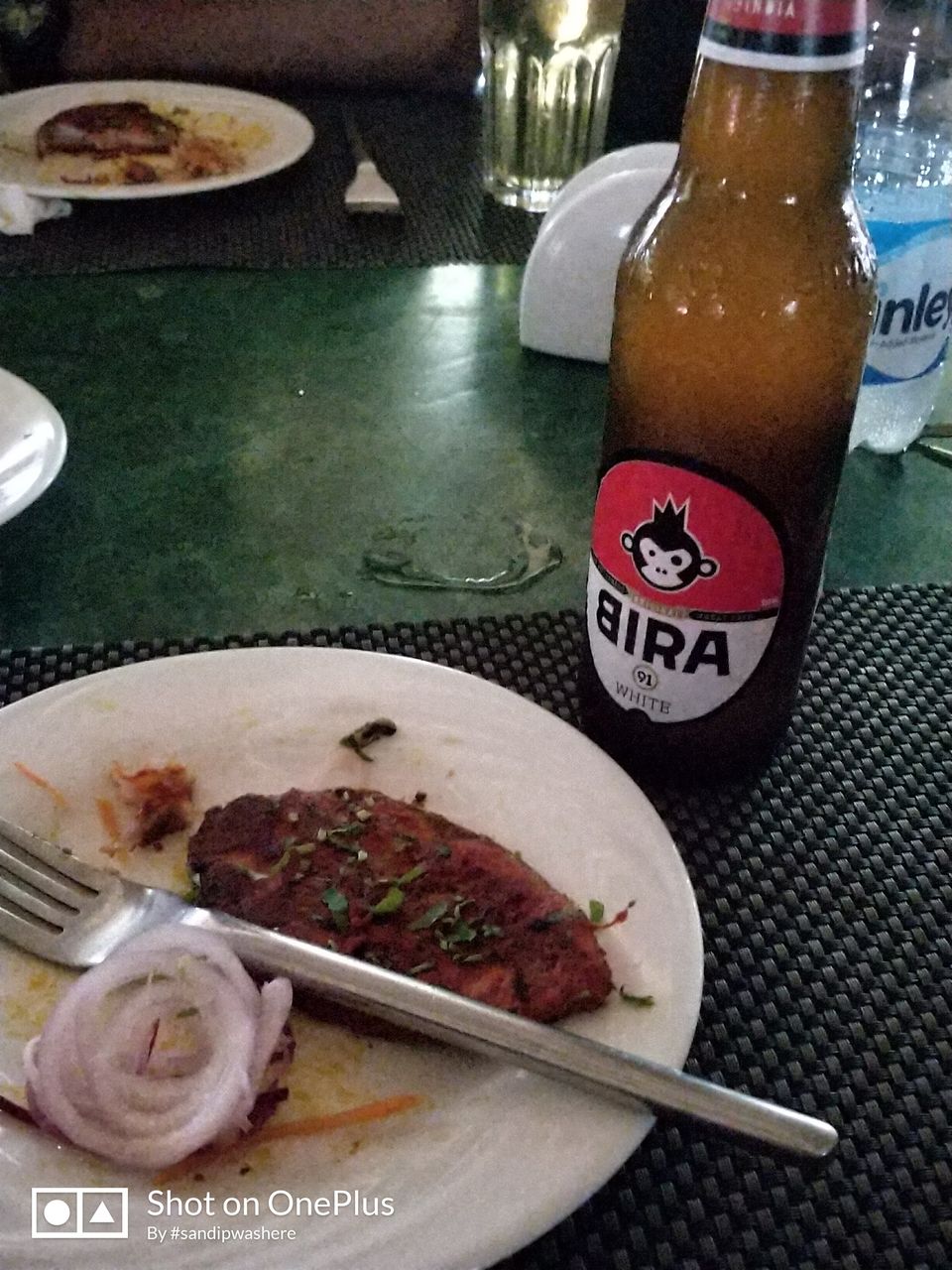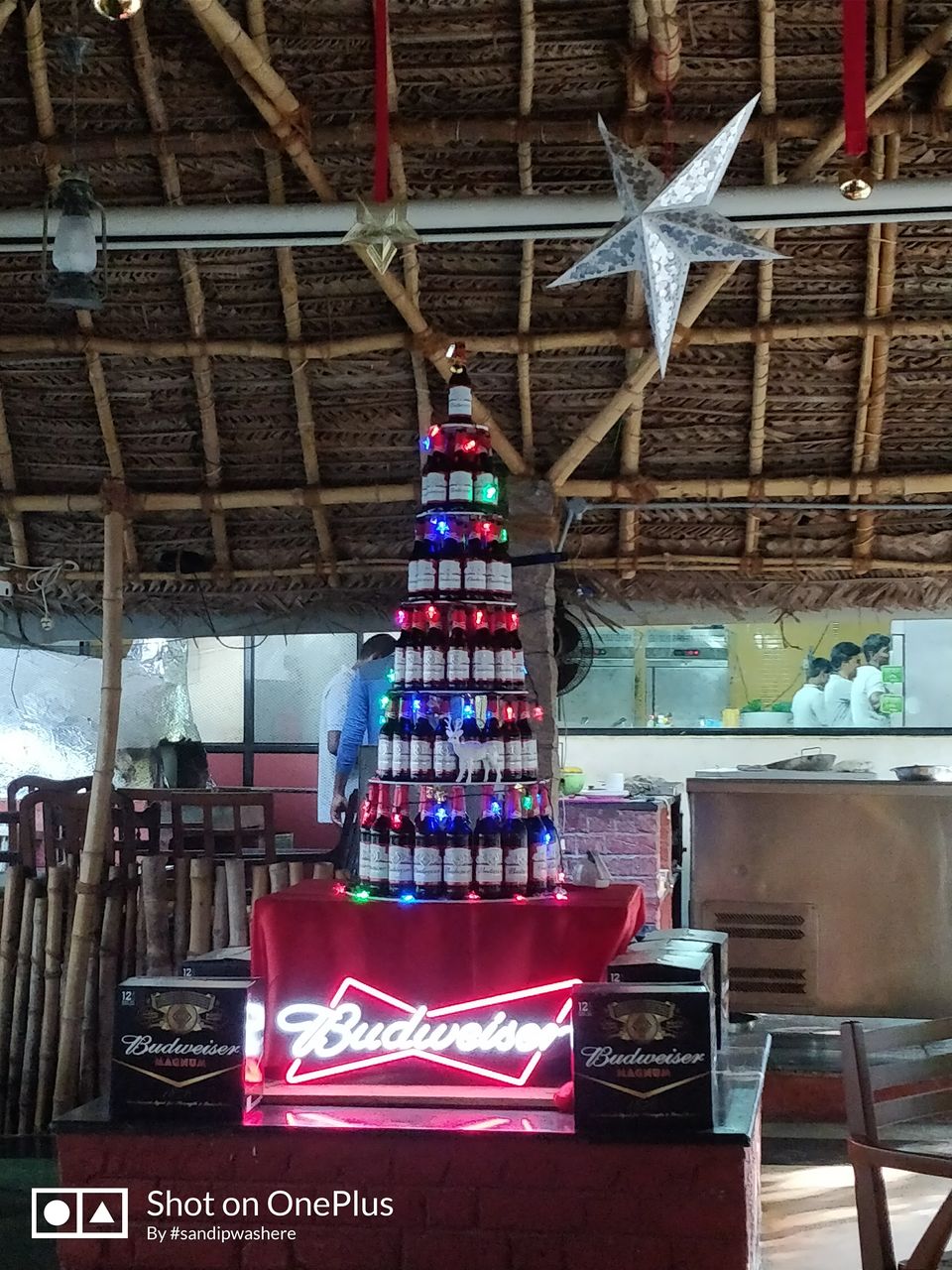 Pondicherry is an Union Territory meaning you get buy Liquor rates are without taxes!!
This is a song to the ear for people who like to have a drink.You have access to a good no.of beer brands with rates cheaper than any city (excluding UT's).
Multiple wine shops can be found on almost all the roads like Goa.But unlike Goa crowd over here maintain a decorum & dont drink publicly or litter the beaches with empty bottles.Smoking in public areas are a strict no-no.
Shop Timings 10:00 AM-11 PM.
Places to gorge on -
1st things 1st.
For mutton lover's- Head out of the railway station (if travelling by train) n look out for a small street shop bang opposite the railway station gate with a good crowd jostling for food.Try pushing yourself to the front & order their most sold item-Mutton samosa. Order 6-8 pcs at a time coz u never know when they can run out the stock.
Now the food is pondicherry has some distinct french impression along with Tamil influence on the spicy side.The actuality or authenticity of the french impression on food can only be validated by the French.But looking at the crowd of french people happily sitting,sipping on a coffee,biting on crepes & reading a book justifies the taste of the food available.Along with the french you also have access to a mix of Italian, Mexican and indianised Chinese at some of the happening places along with some good steaks.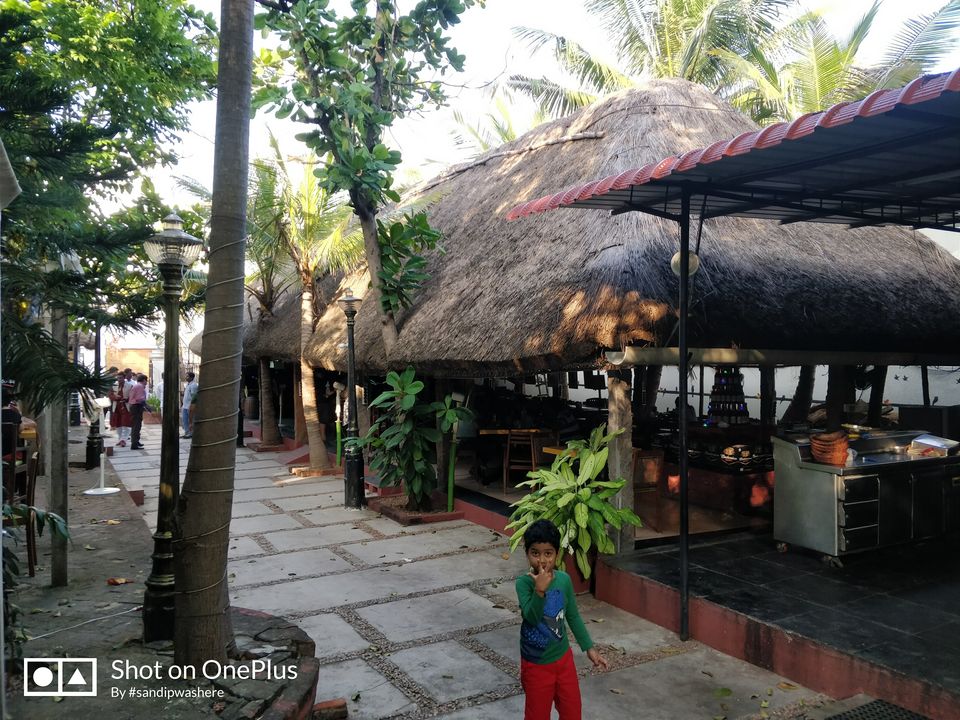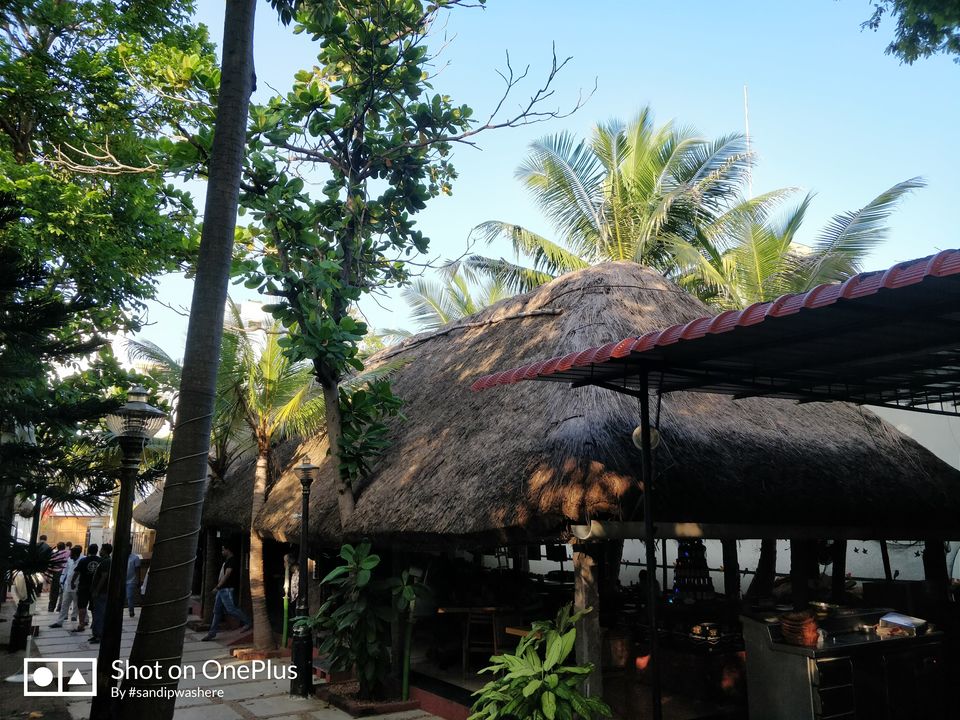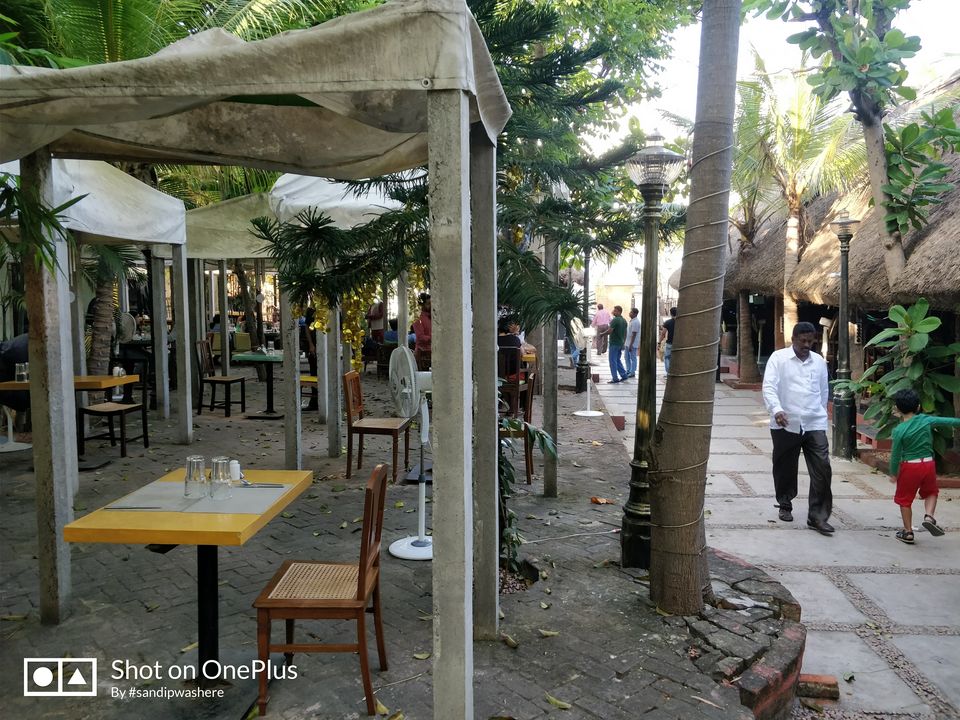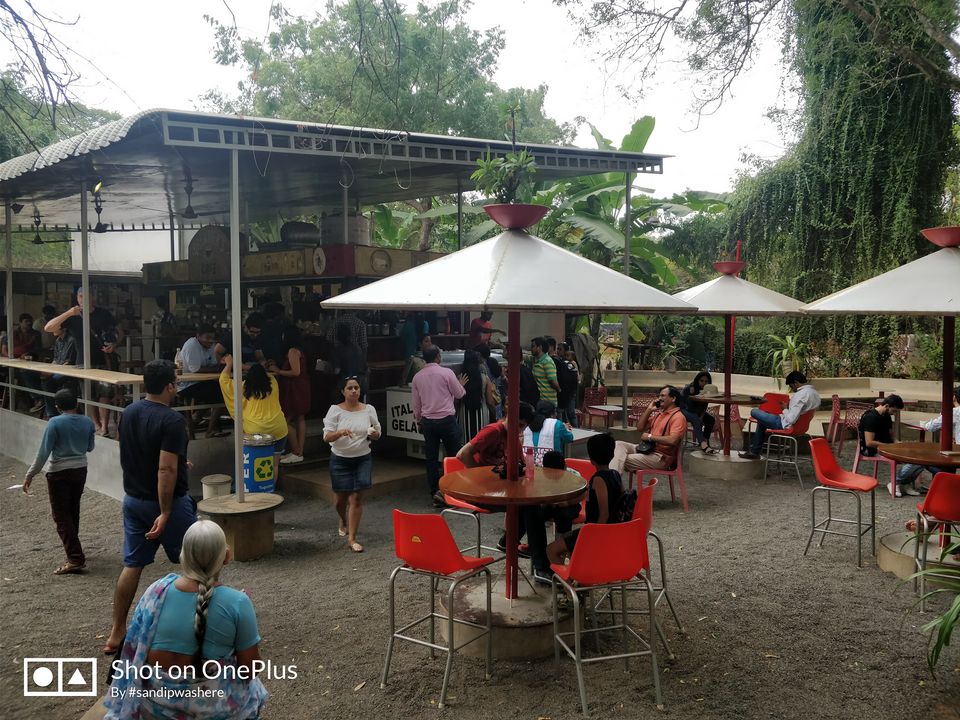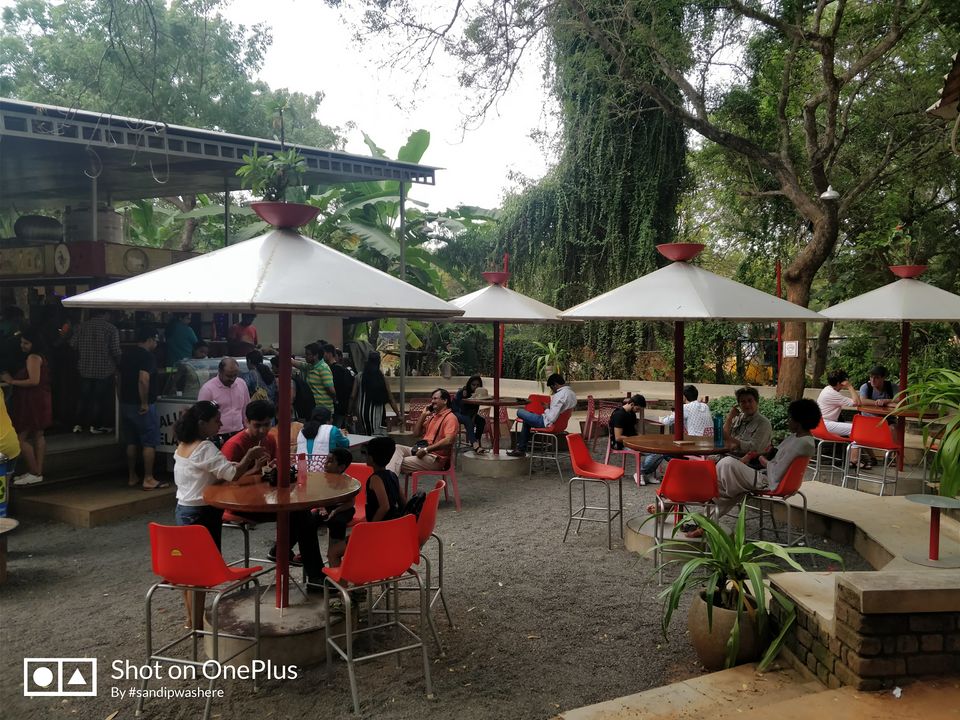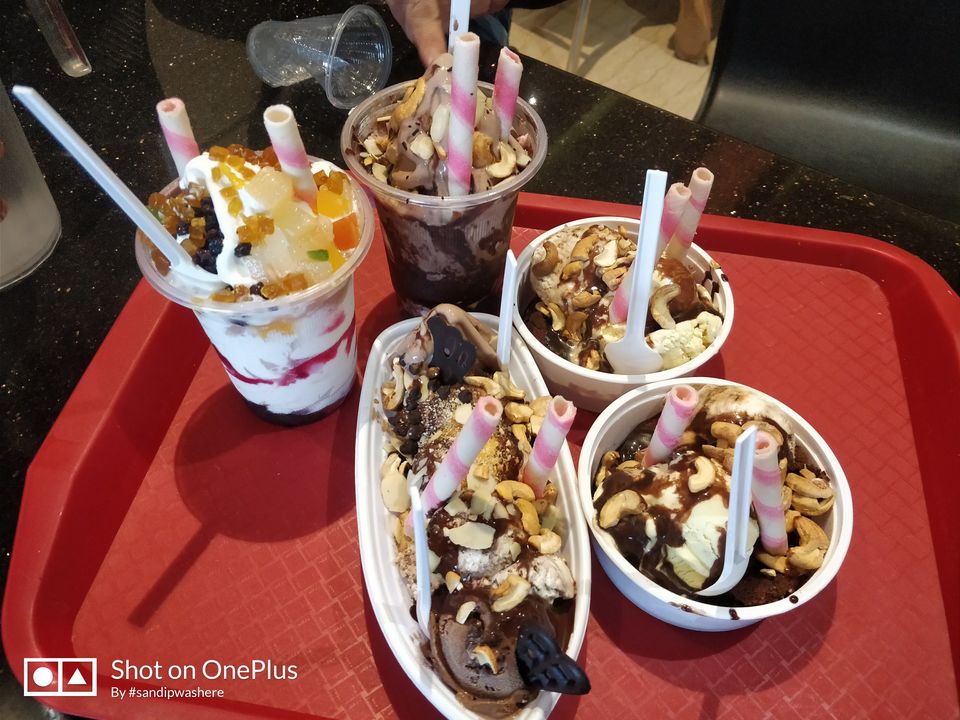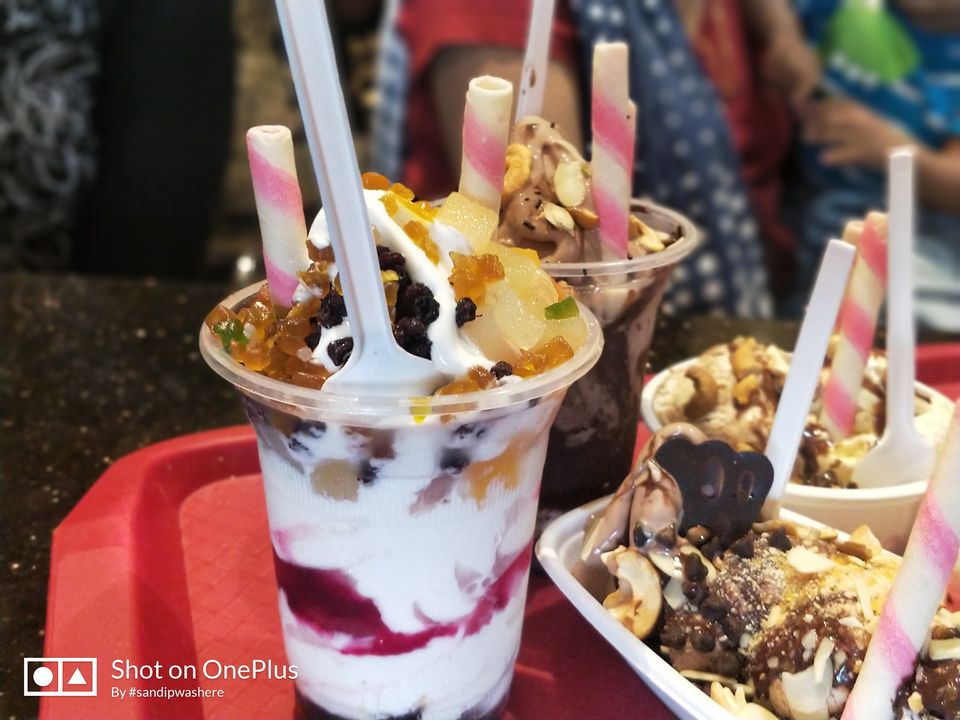 So below are the places i have visited between a 2 night trip :
Coromandel Cafe : The seating itself is a balm for sore eye's.Head over here if you want to experience some french/Italian food experience.
Word of caution -This place serves beef as well as pork,so order post having a word with the waiter.
Must try the pink hummus with freshly baked bread,some pasta,cheesecakes.They also have some good spicy calamari available here.(Ask for it to the waiter.)Beef & pork lovers have beef skewers,beef steaks, pork chops & crispy pork belly to enjoy.My recommendation ask them to spice up the pork belly n have it with a beer.
SICILYS - Word of caution -This place serves beef as well as pork,so order post having a word with the waiter. Try its Basil margarita pizza along with a beer & seal it with their famed tiramisu.They also have some good spaghetti to choose from.
The Indian Kaffe Express-Try the coffee,special waffles, sandwiches & crepes for breakfast.People with a sweet tooth can try their Honey crepe along with a Oreo cookie shake.
Auroville Bakery - Known for their organic & locally-sourced food with a beautiful garden seating area.Must try are the freshly made jam with crepes,puffs & croissants.
Le Café (24 Hour Café).- Try their fresh Kombucha,Organic coffee,Cappuccino or just the plain filter coffee.Add some masala omelettes, french pastry or croissants to it.Get a sea facing seat n njoi your time here.If you dont like the taste at-least you will enjoy the view & the sounds of the waves crashing on the shore like me.
Villa Shanti- We only tried the crêpes,crème brûlée & chocolate eclairs while people around us gobblimg up the beef steak's & fries along with the succulent looking masala prawns.( Psst : Try booking a room in this place for a stay overnight if possible,trust me you will fall in love with its old architecture structure.)
The Traveller's Café - While we didn't go & have the food at the place,one of us actually went & got us some fried as well as steamed Momo's in the evening.Fresh succulent momo's with some spicy sauce made it good.
GMT ice-creams : Must try the gelato ice-creams. While they have a ever changing menu according the the season, the flavors never disappoint.
Well also if you are a fan of cheese please head out to Mango Hill to try their 11 varieties of cheese.We didnt know about the place & were sorry when we found out about it. :( :(
Places To See :
Beach bum's
1)If you have a bike or 2 wheeler or a Car please head out early in the morning to the East Coast Road, the one that connects Pondicherry to Chennai. It's a beautiful road, with many virgin and isolated beaches perfect for photography.I wouldn't advise swimming out there as there are no coast guards or natives to help u out in case of strong currents.
2)White Town Promenade-It was the original residential quarters of the original French people during the colonization.The entire neighborhood has some really good French architecture, and is the best place to take some snaps worth of the social media.The main reason/highlight is the Promenade/a paved public walk,along the seafront.It has a well-defined seating with beautiful street lamps & some cafes & ice cream joints along it.If you want to explore you have the handicrafts market and street food galli's behind the exterior.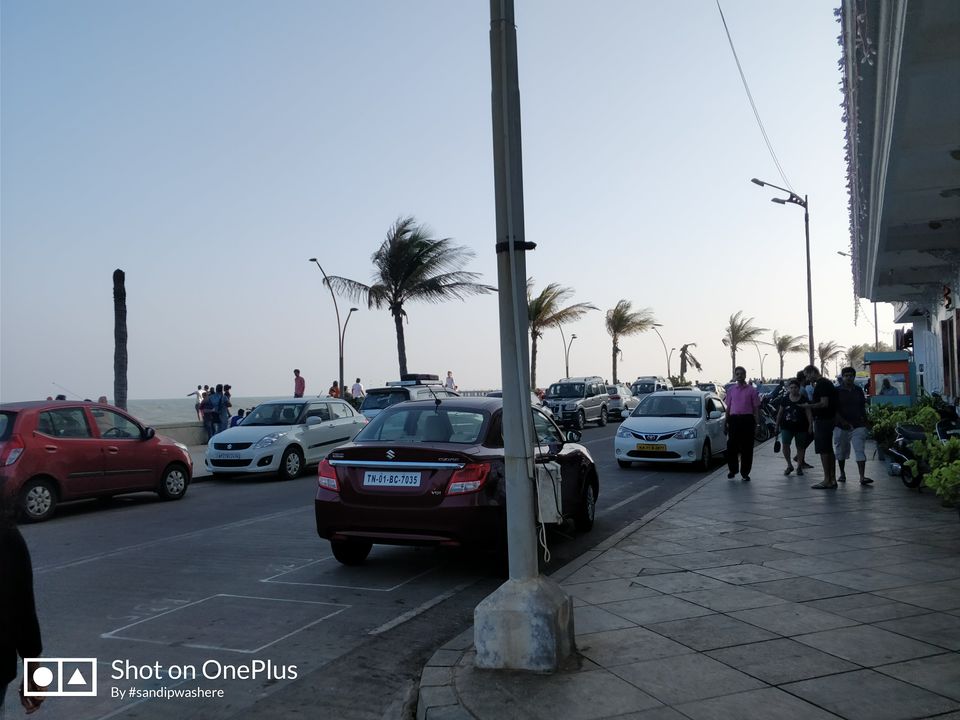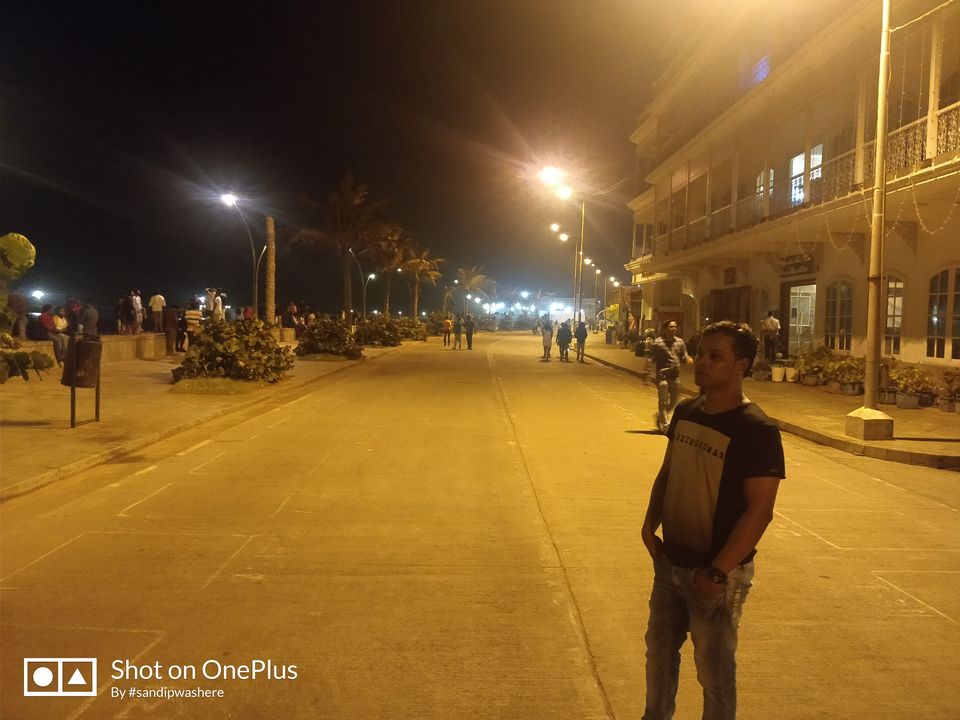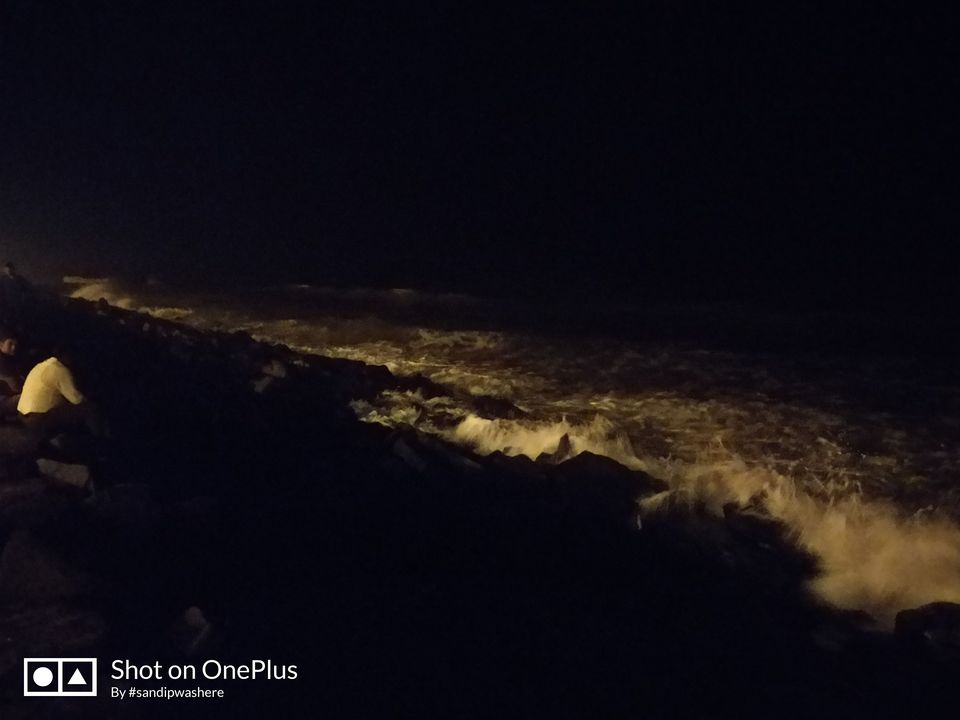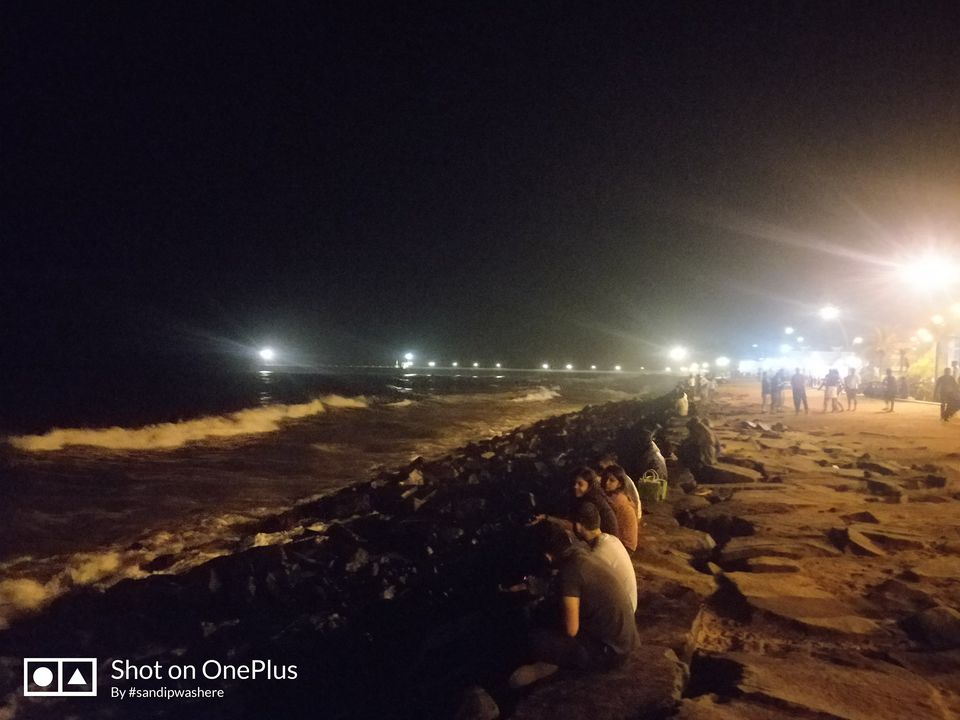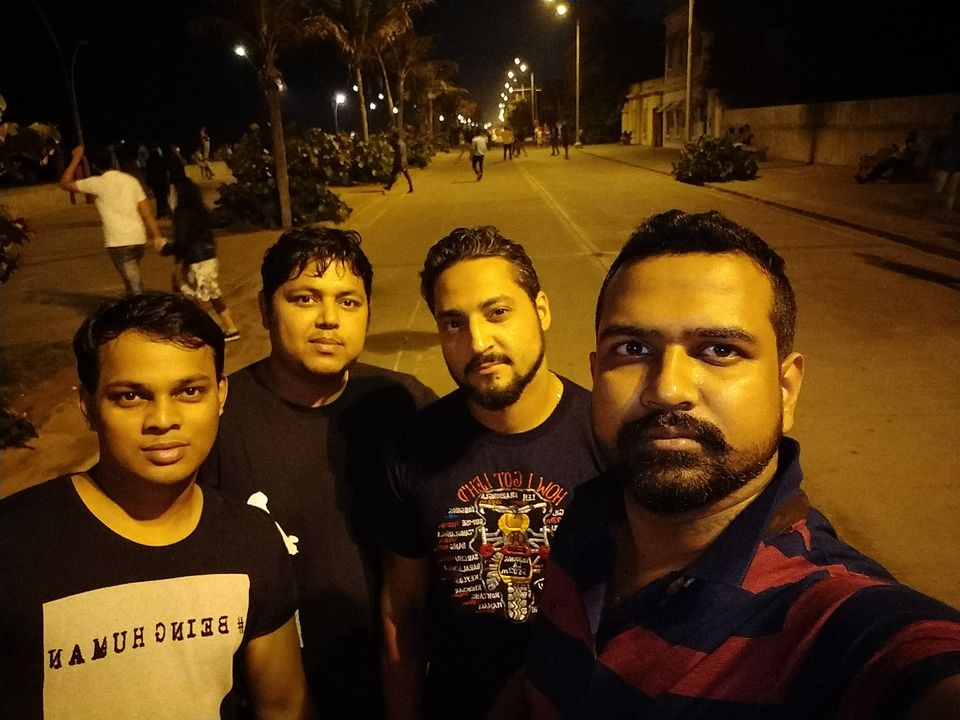 3)Pondicherry University Beach-The Pondicherry University Beach is the northern-most beach in Pondicherry, and is one of the cleanest with "0" commercialism and seclusion beach.This beach is extremely popular among foreign tourists as its lot cleaner than other's.This beach is nearer to the Auroville township.The waters are not fit for swimming as there are under currents & are choppy.If am right its said that this beach is popular for nesting ground of Olive Ridley Sea Turtles.
4)Paradise Beach - Paradise Beach in Pondicherry is touted as a hidden or off beat place to visit while in pondicherry.Its actually a river mouth beach with the Chunnambar River meeting the Bay of Bengal.You have to take a ferry ride from the Chunnambar boathouse. The beach is having a few joints for food & also has a few lifeguards who are busy in their own world.The beach is longer than other beaches in the area but it is also one of the emptiest beaches in the Union Territory. Chunnamber Boat House also offers backwater boating at a ok ok rate.Do try it out.
5)Serenity Beach - Alternate name with the locals is "the surfer's beach ".It has come up as a important surfing destinations in south india.Its more popular as a surfing destination & its clean & if m right its being maintained by the surfing community present there.You can rent boards if you know how to surf n swim or you can take a class from the "Kallialay Surf School" for about Rs. 1,500 per session.
I didn't as m like a rock in the water..I sink..!!
Other mention which we couldn't cover :
1)Veerampattinam Village -Touted as the biggest coastal village in the Union Territory of Pondicherry. The village has one of the longest beach and most picturesque beaches in the south of India.Do visit it if you have time.
2)Dubrayapet lighthouse- A photographer's muse.The place offers dopest sunrise or sunset & 360 degree vistas of the city along with the coastline.Another offbeat places to visit in Pondicherry worth of social media snaps.
Auroville Market- Auroville is the reason why pondicherry is prominent on the map of India.You will find a small but crowded market in Auroville named- Main Road Market. Fewer shops well-known for its handicrafts and traditional merchandise made and marketed by the resident people of Auroville. Bit pricey as everything is organic & handmade.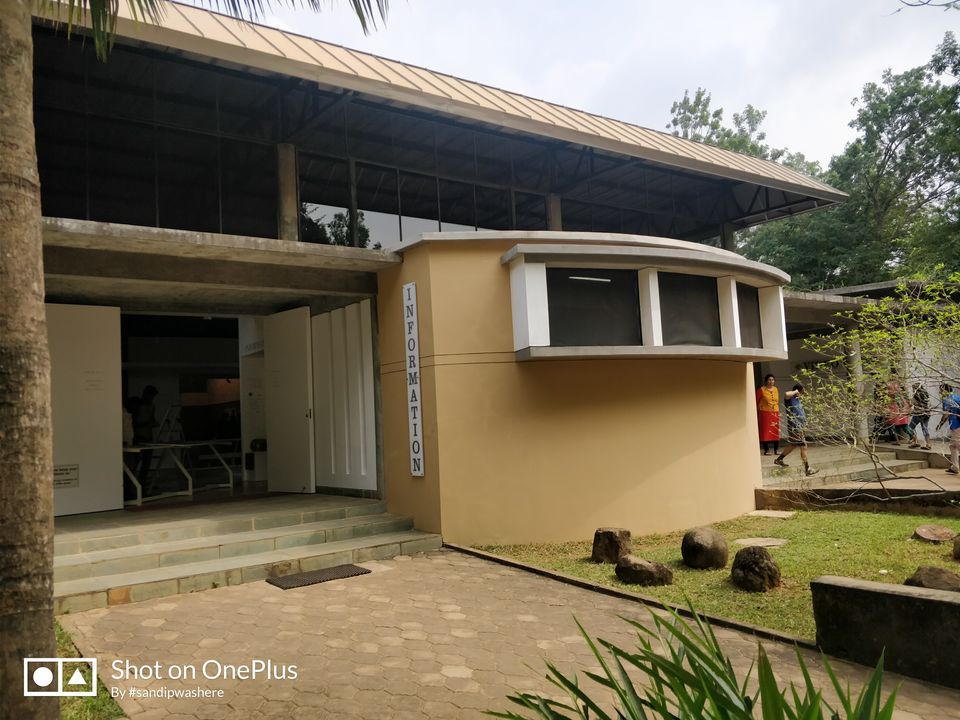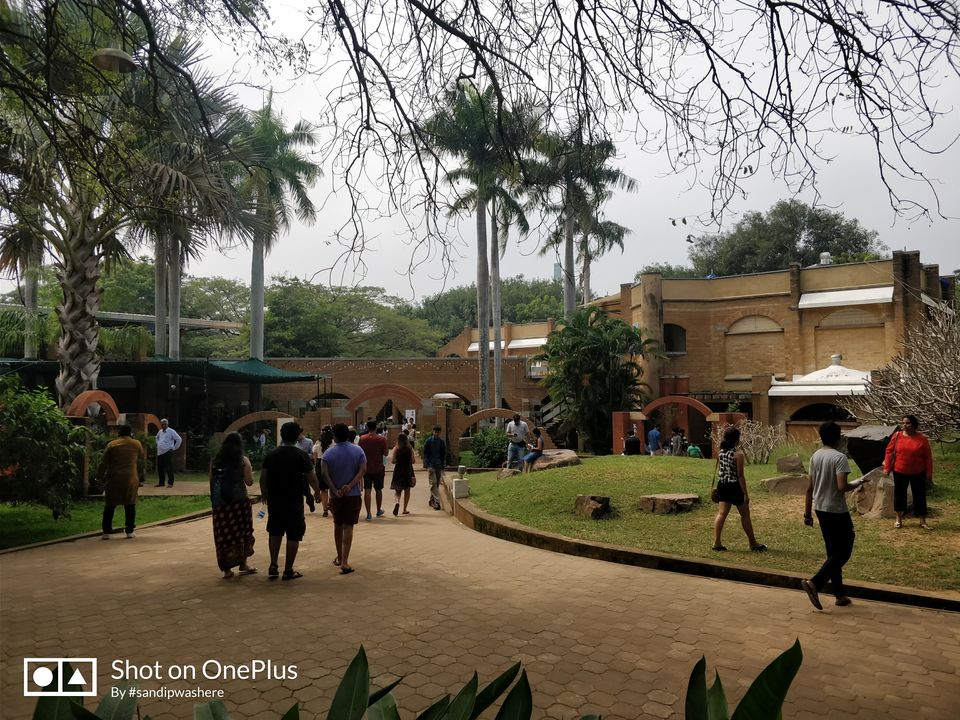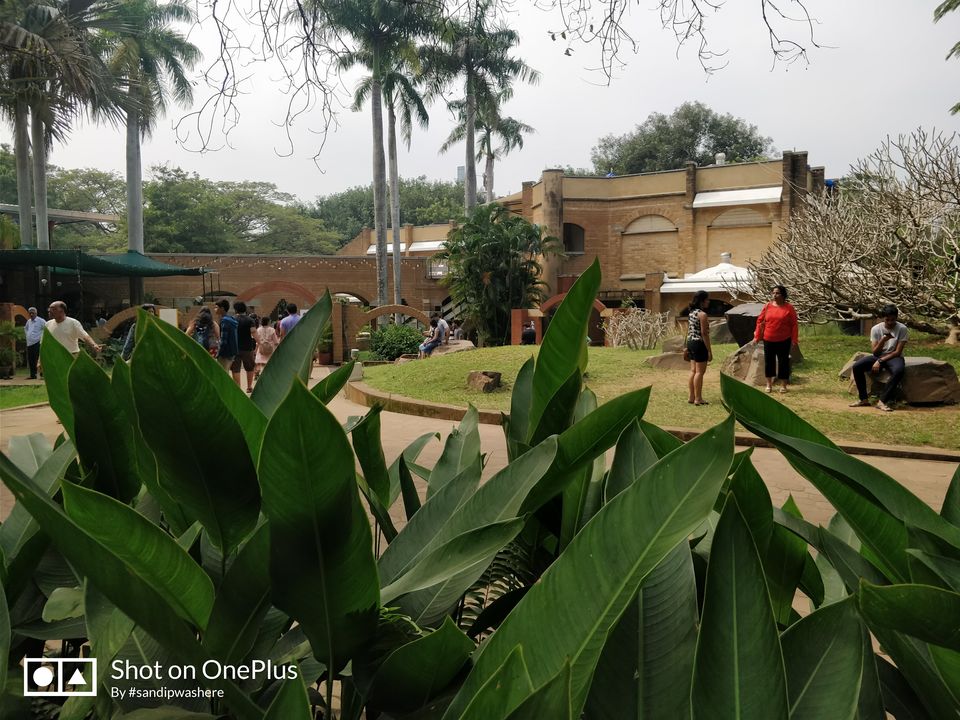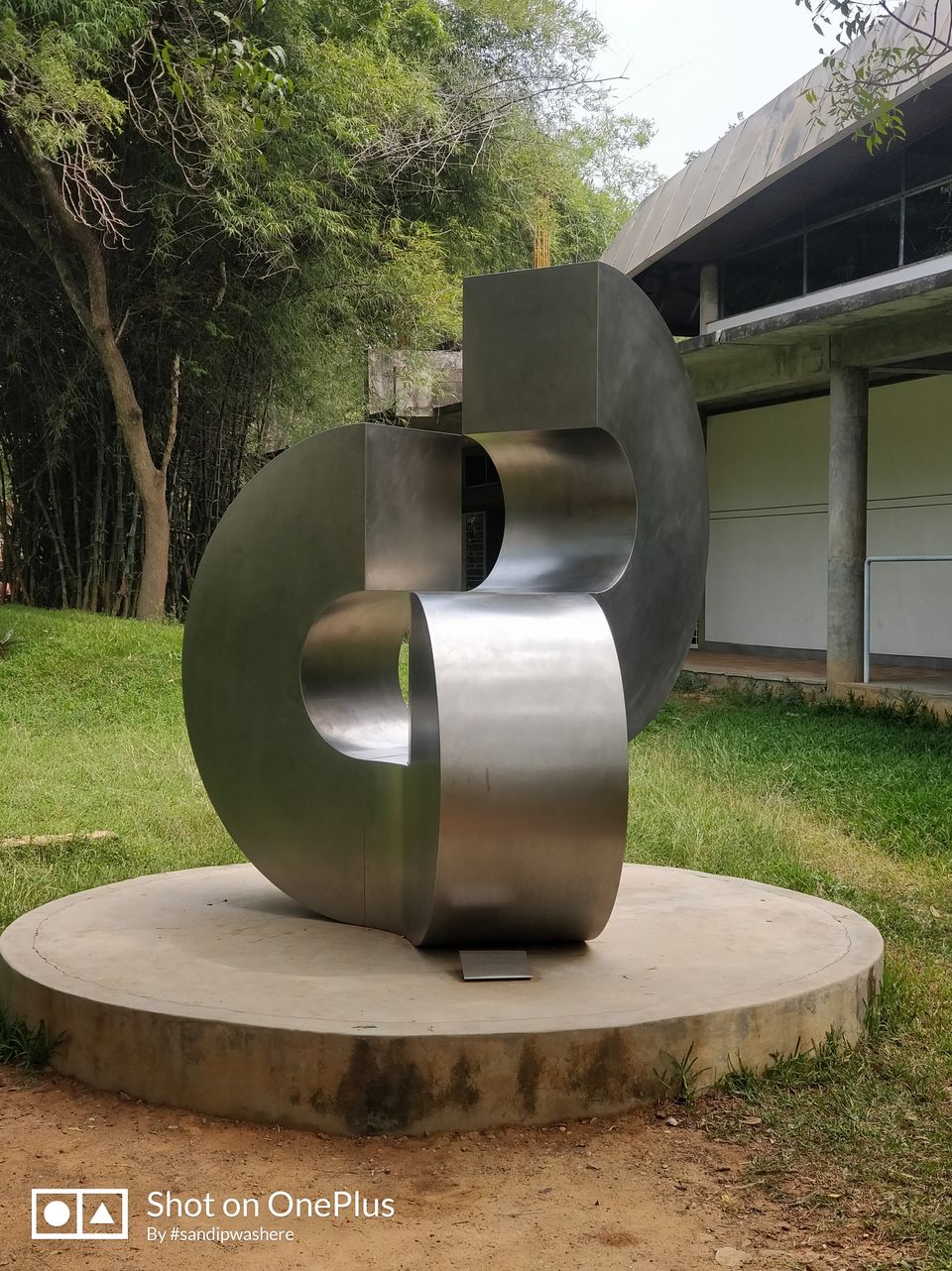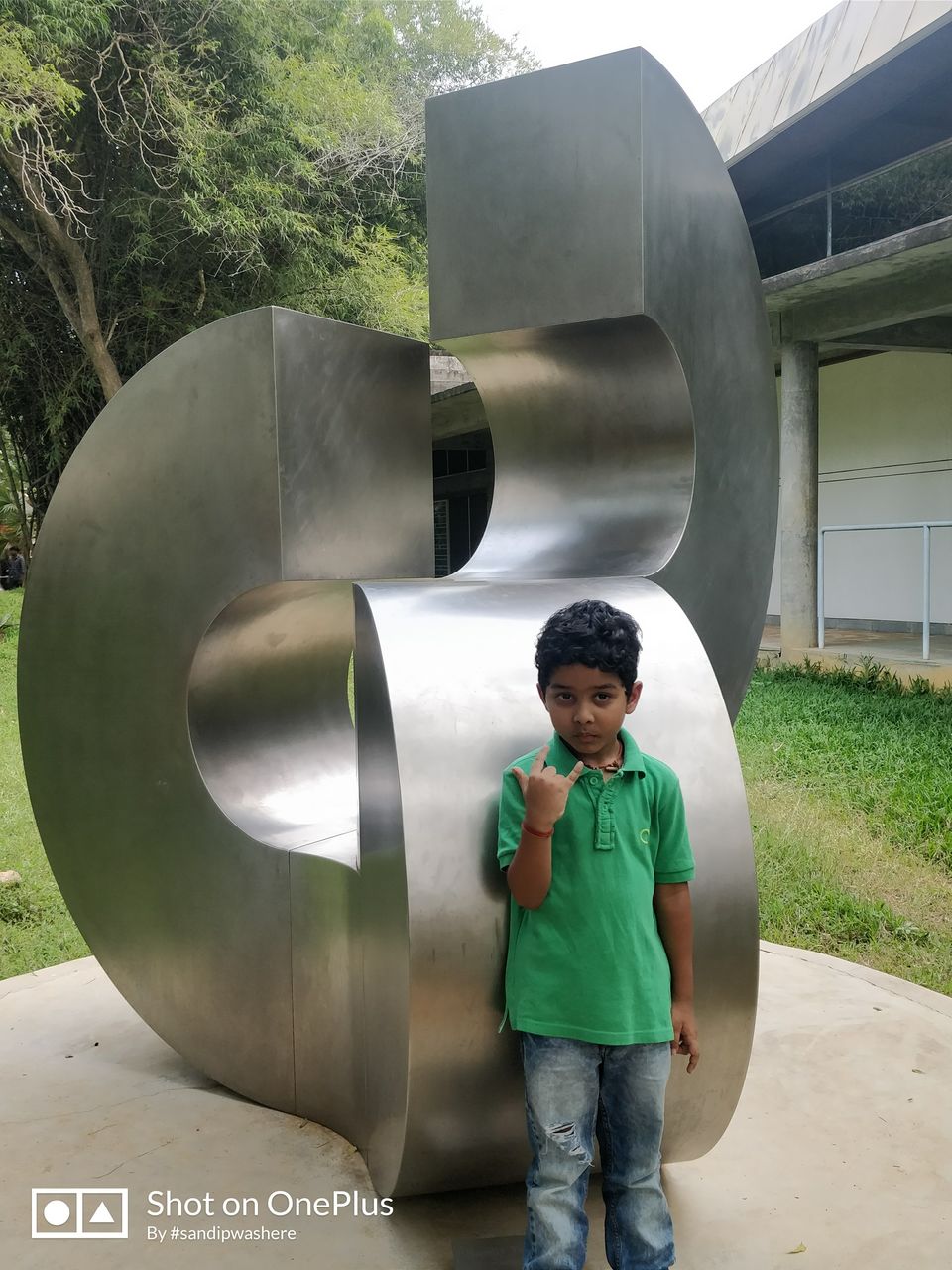 Spiritualty -
1)Sri Manakula Vinayagar Temple- This Temple is the only Hindu temple in White Town.Its a vinayaka/Ganpati temple depicting all the forms of the deity with the myths associated with him .
2)Immaculate Conception Cathedral -One of the grandest & oldest churches in Pondicherry. The cathedral built in the 1600 is an architectural landmark famed to be visited by dignitaries such as Mother teresa.
3)Matrimandir, Auroville-The biggest crowd puller in pondicherry. The golden dome is an amphitheater located at the center of Auroville township where people meditate. While entry into the golf ball-shaped Matrimandir is open only to Aurovillians, visitors need to register in advance can approach the viewing point near the structure.The place holds importance for yoga practitioners which was initially initiated by Mirra Alfassa or Sri Maa as we know.She was the guru of Sri Aurobindo & was the founder of Auroville.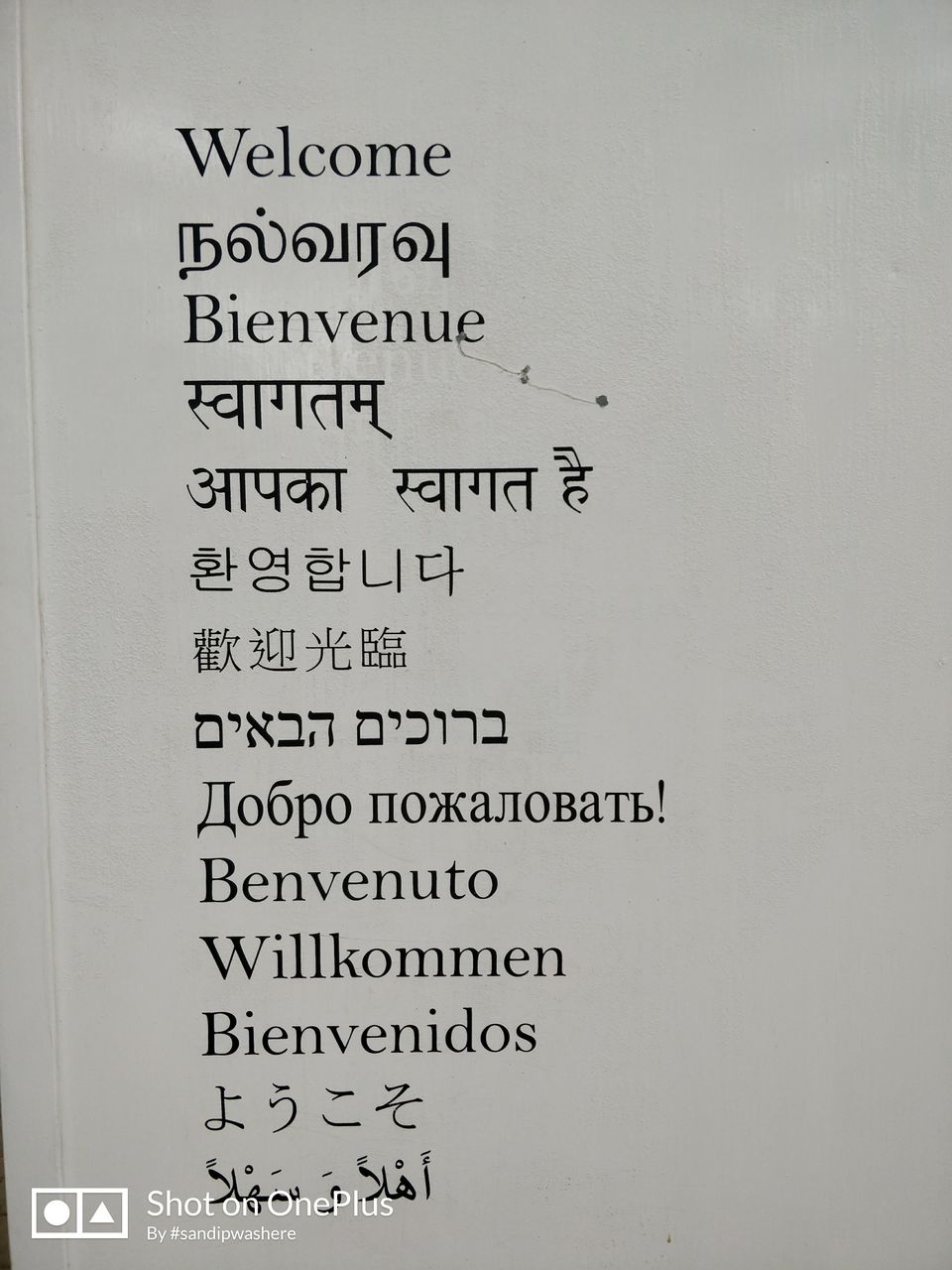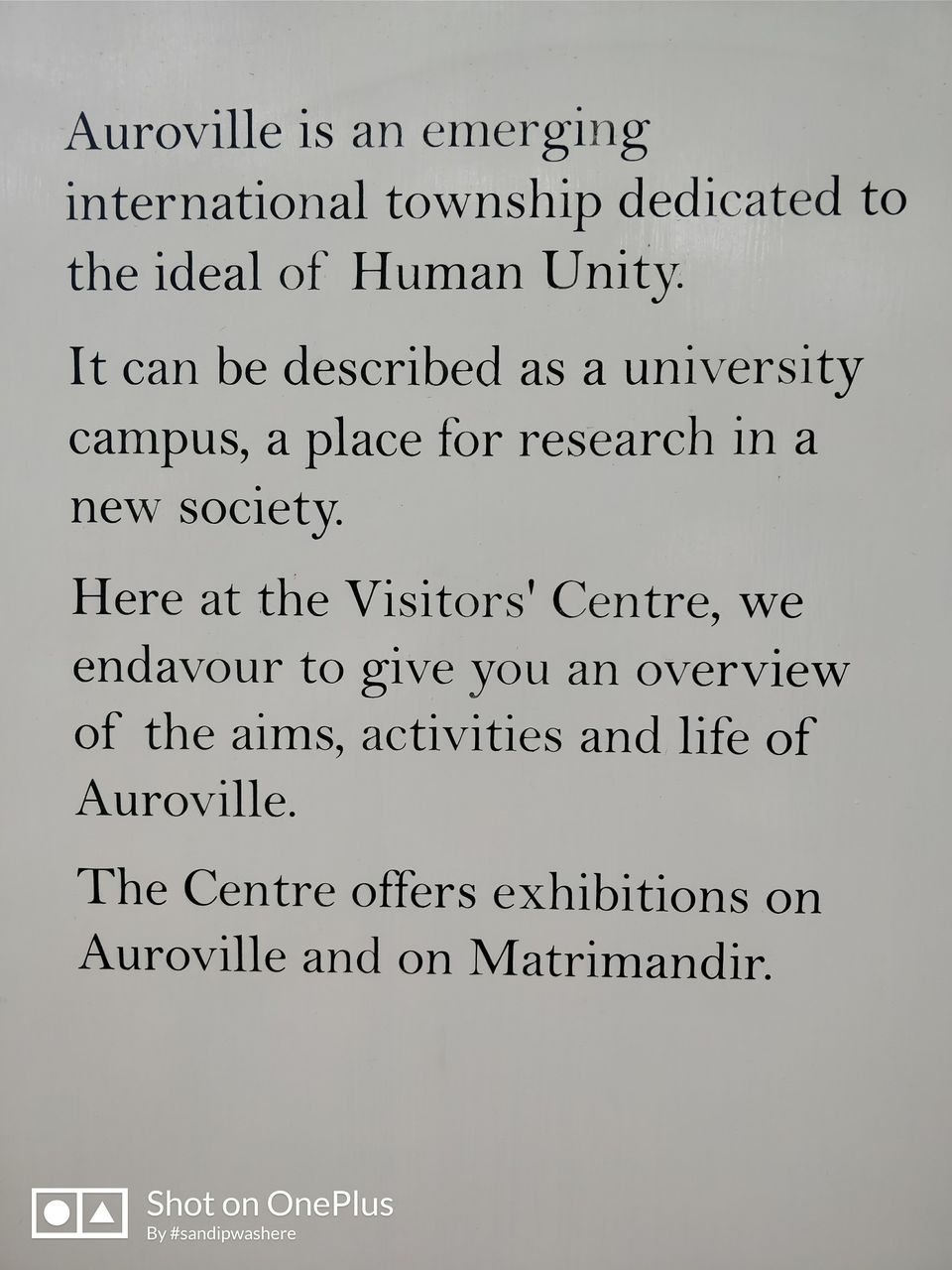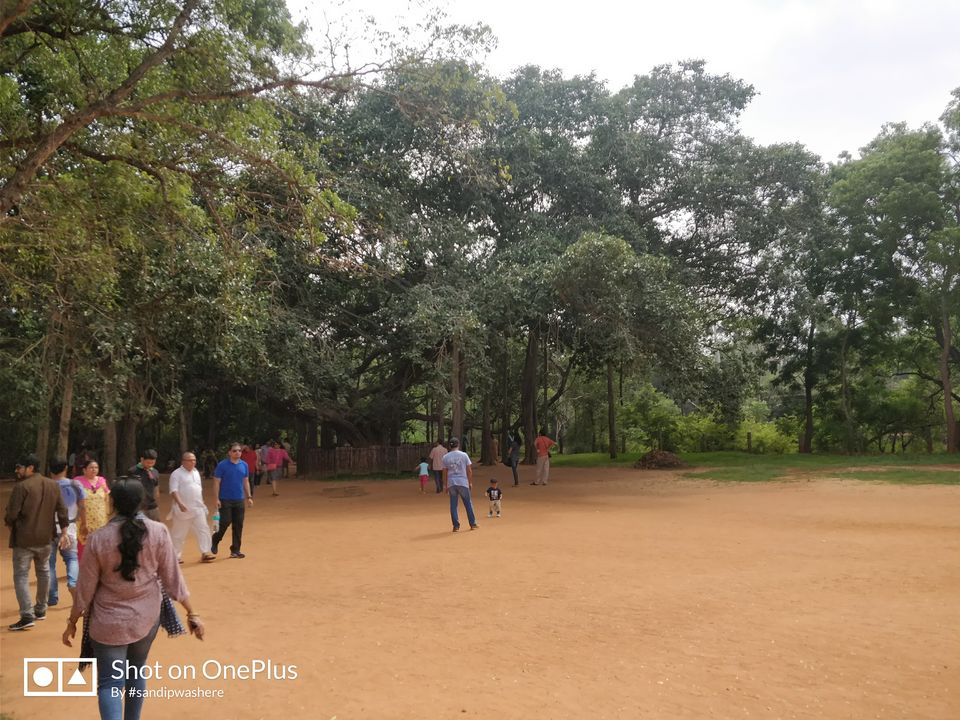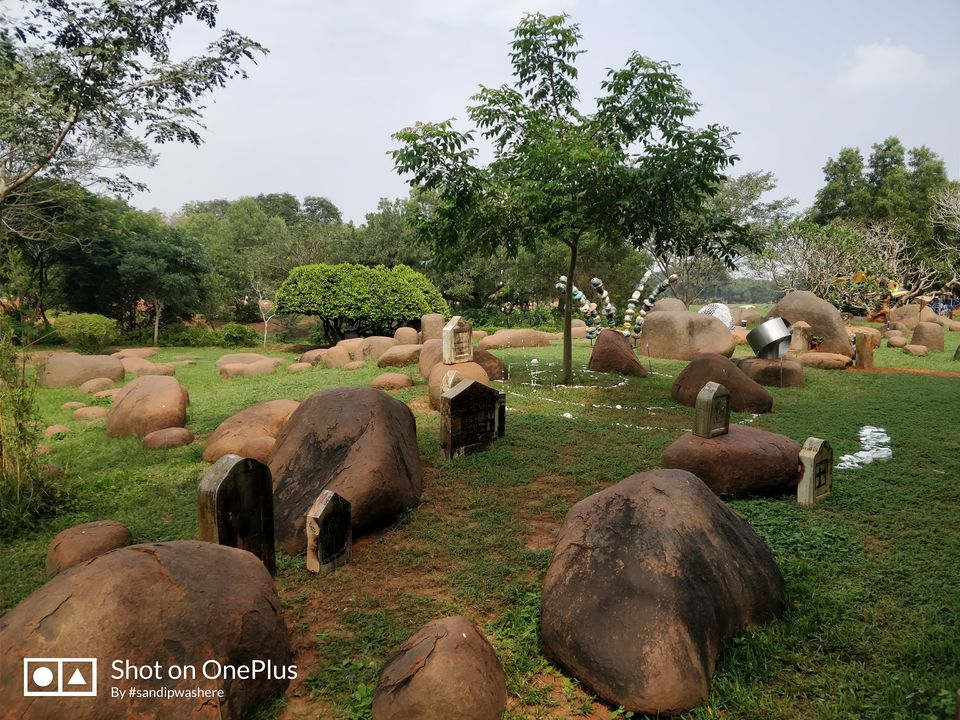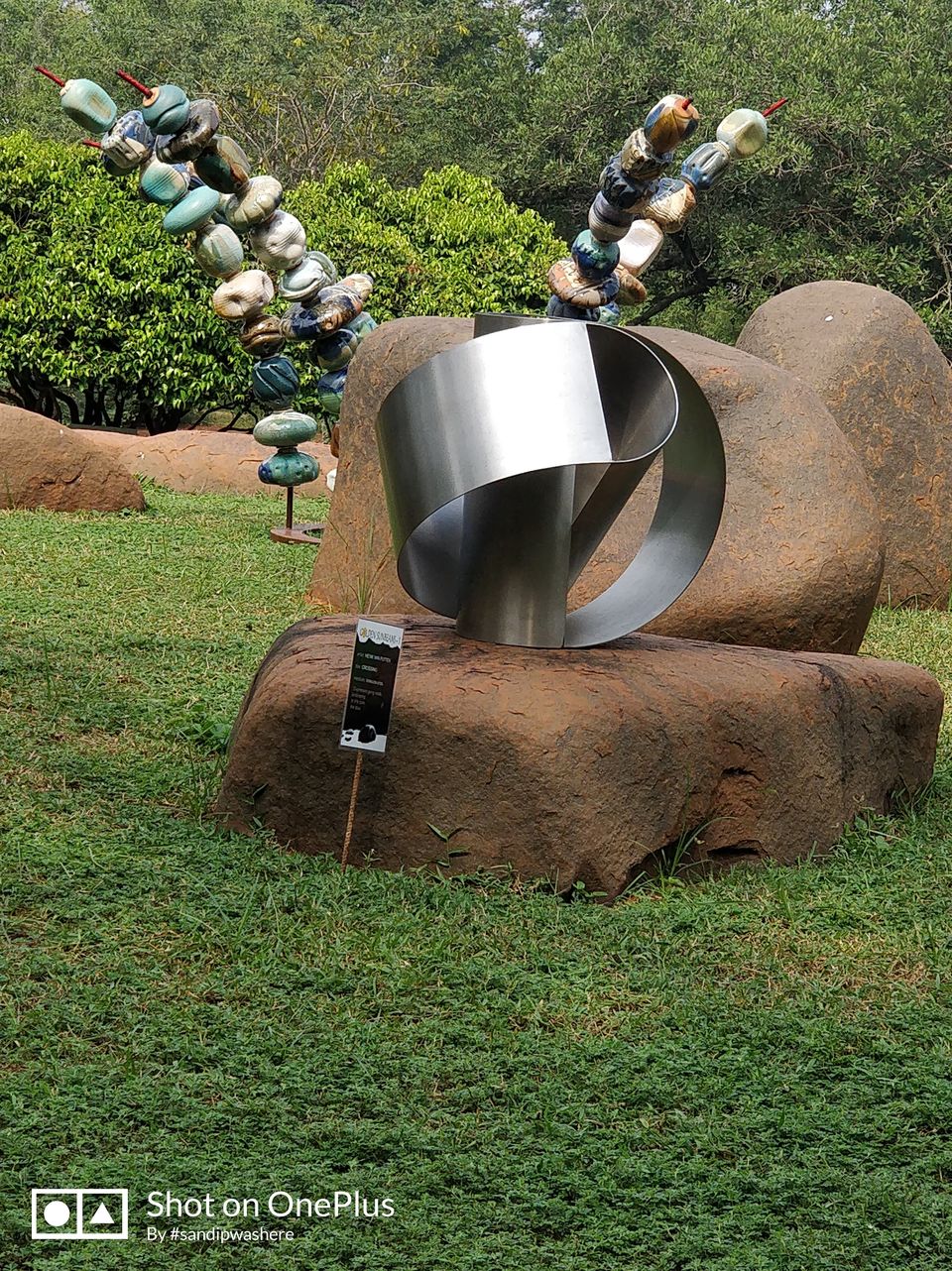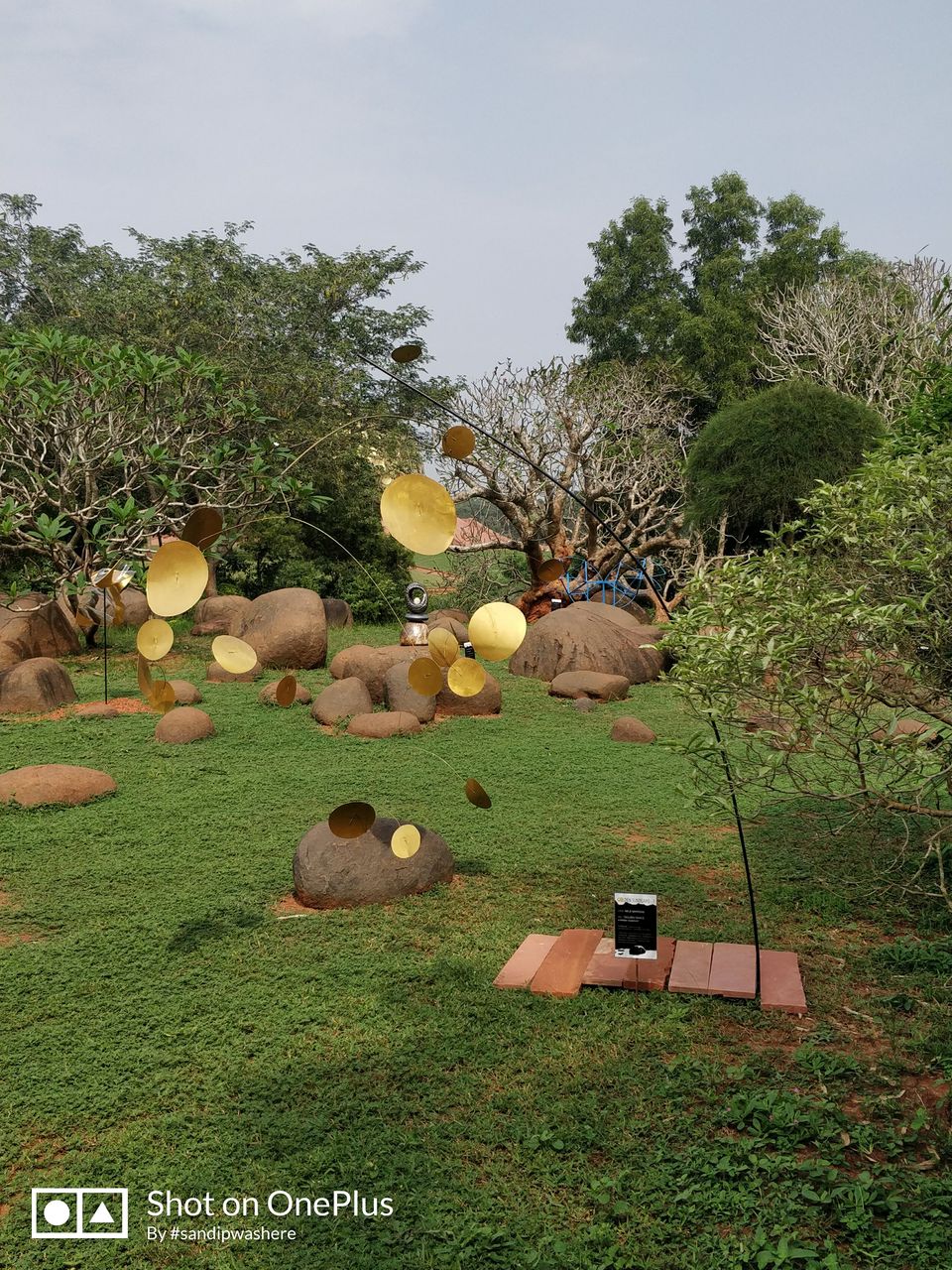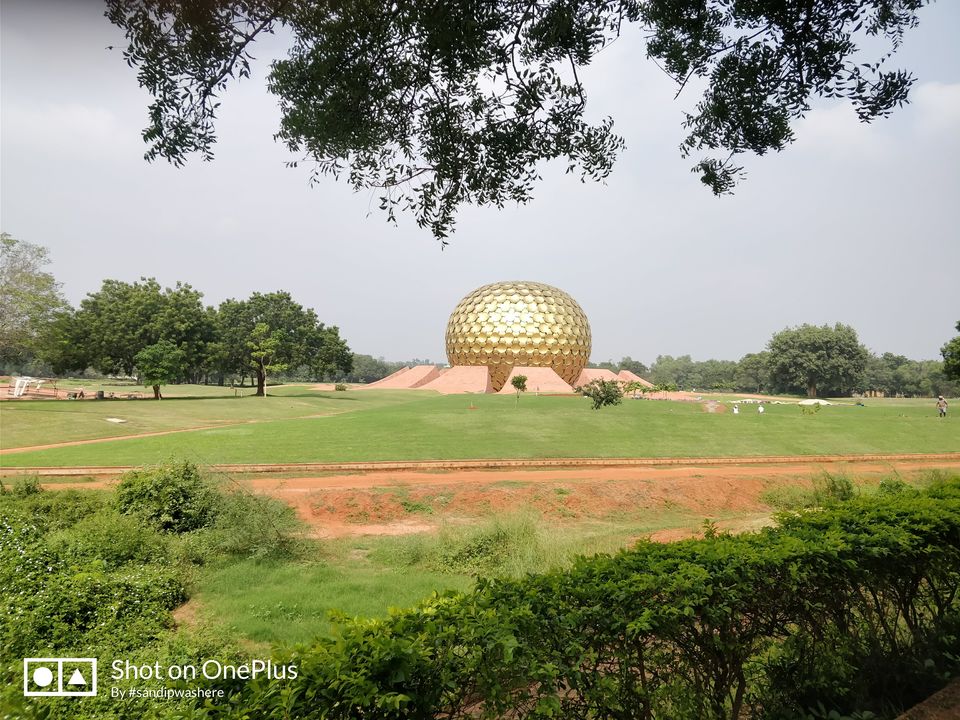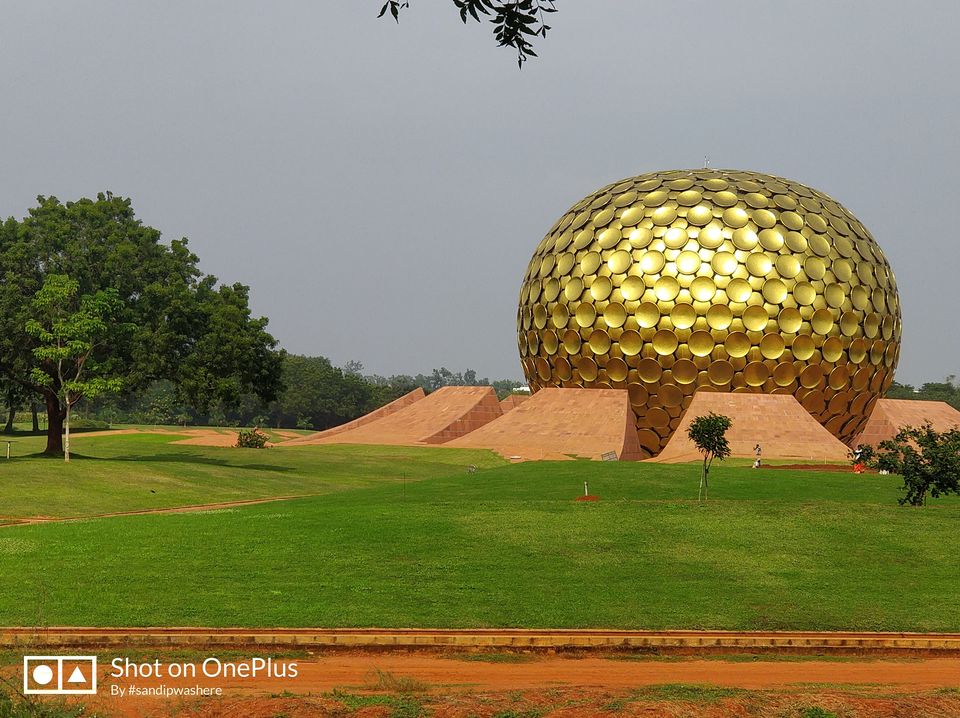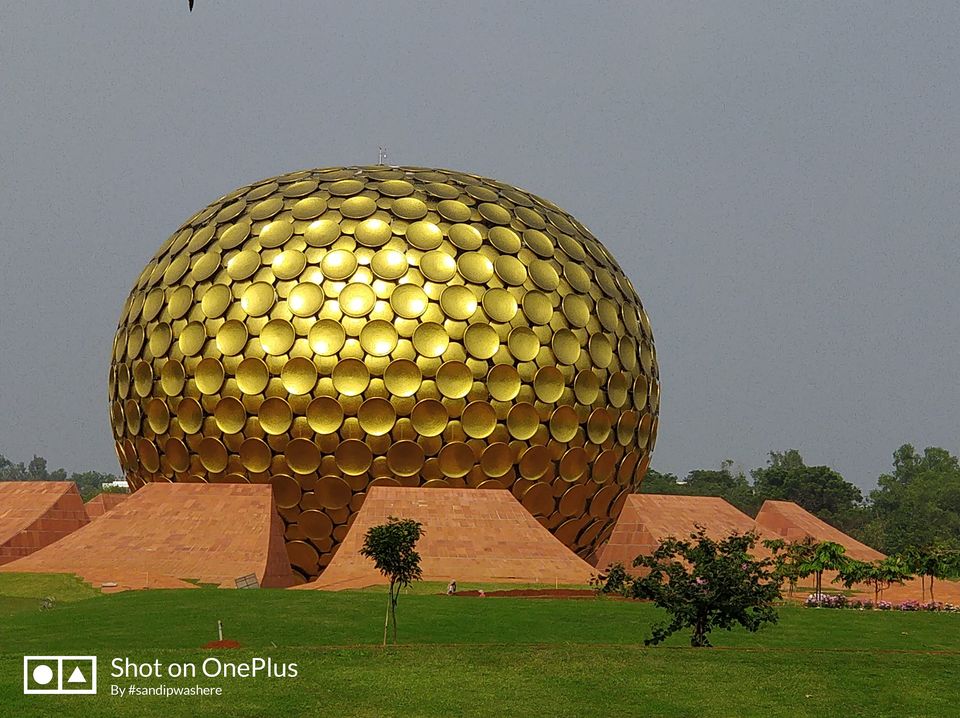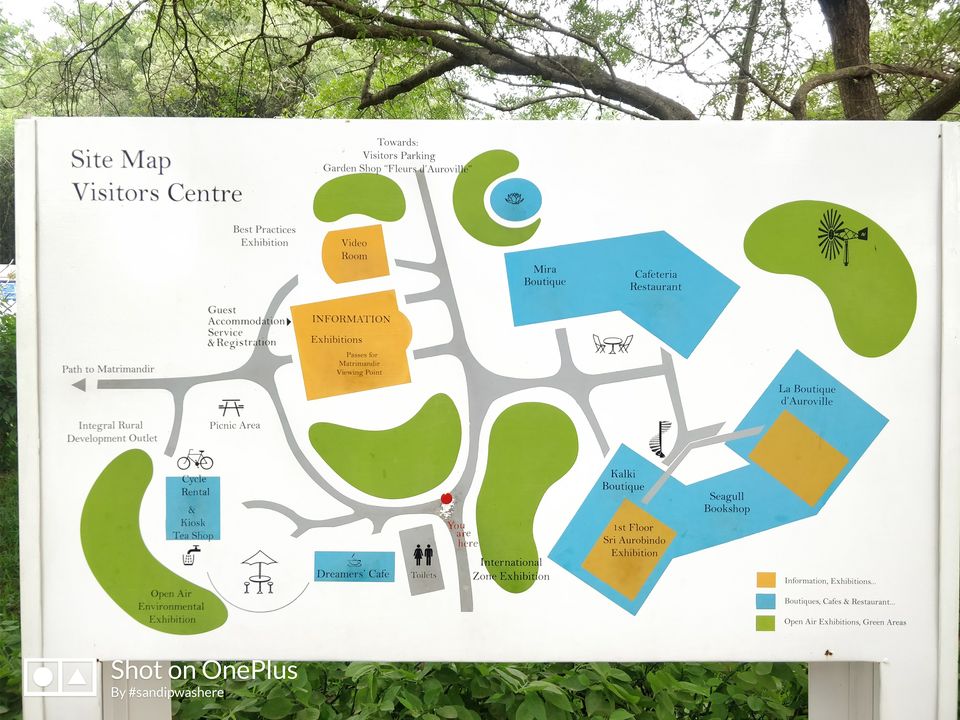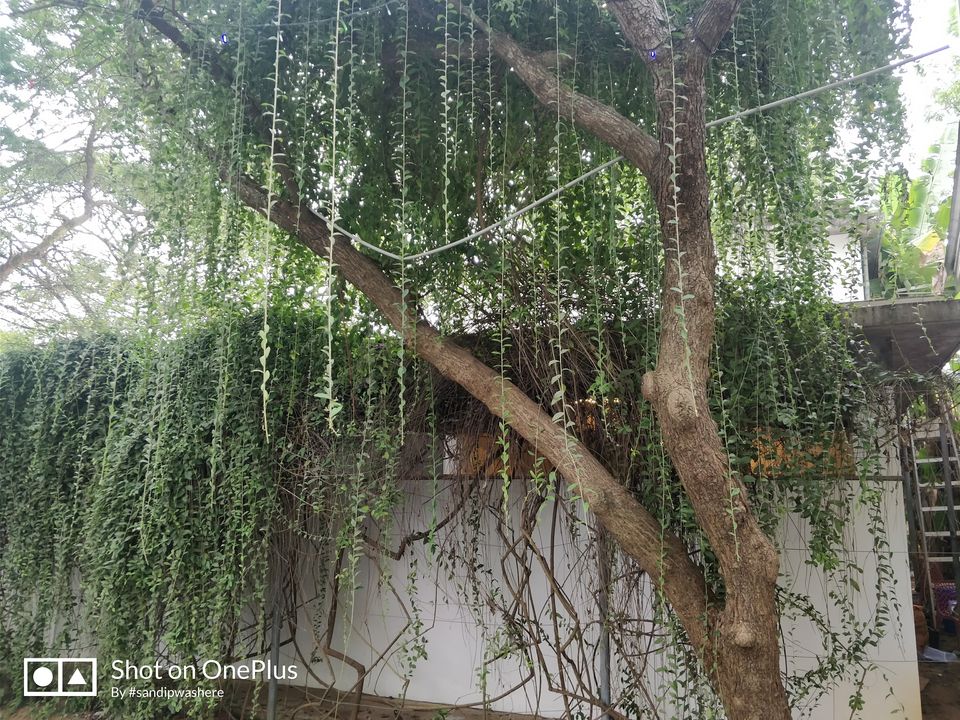 The edifice took 37 years to build and has a specific model for its structure.Visits to the inner chamber for meditation purpose need prior permission.
Tourist have to walk till the viewpoint through a shade of trees or can take a shuttle every 15 mins.
4)Sri Aurobindo Ashram-Sri Aurobindo Ashram surrounded by gardens known as the Peace Area with as optically perfect glass globe in the inner sanctum.Famous for spiritual seekers as well as tourists.
The main Ashram holds the flower-covered "Samadhi" in the center. This white marble capsule holds two separate chambers,where the physical remains of Sri Aurobindo and the Mother are housed.Except for the birthdays of both Sri Maa & Sri Aurobindo,prior booking for meditations is mandatory.
While at the ashram do try & buy in bulk the toffees available as the Prasad.