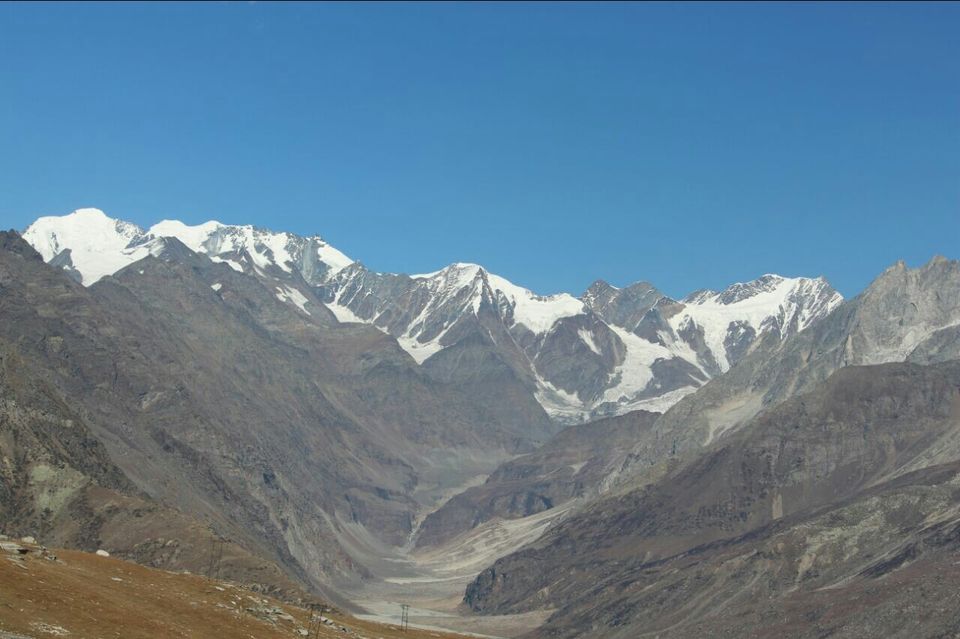 Since I watched "Jab tak hai Jaan", it is my dream to visit Ladakh, but since those were my college days, neither I had that much time nor money. But when I saw Rohtang pass in pictures, I said to my friends, "Bros we can't afford ladakh now, atleast we can see a short trailer of it." Rohtang pass connects kullu valley with lahaul and Spiti valley of Himachal Pradesh. I planned 2 day trip to Manali with my college friends with a budget of Rs.3000.
We boarded our bus from RK Ashram marg metro Station,New delhi at 07:00 pm, tickets were booked from Redbus at a cost of Rs.700/person.
We reached Manali at 09:00 am after a 14 hour long bus ride. The trip wasn't planned in a way, we all were to manali for the first time, so we had to look for the hotel. We have a habit of finding hotel right there on the spot rather than booking online. After about 30 min we found a decent hotel near Mall Road costing Rs.700 for all four of us including a single and a double bed. We left the hotel at 11:30 after a little rest. We were damn hungry and found a decent place to eat at the middle of mall road, went with mix parathas and chai costing Rs.70/person. It was 12:30 and we were tired after a long bus ride, so we were in a mood to visit a nearby place and after asking , someone told us that there is a "Pine Forest" walking distant from Mall road.
I heaved a sigh of Relief, as it was really peaceful, you can spend ample amount of time there. After crossing pine forest you come across "Beas River", which is as beautiful as Manali. You don't want to leave that place. Since it was my first visit to a hill station, so I was liking every place. We sat around in the forest and nearby river for hours and left at 05:30 pm.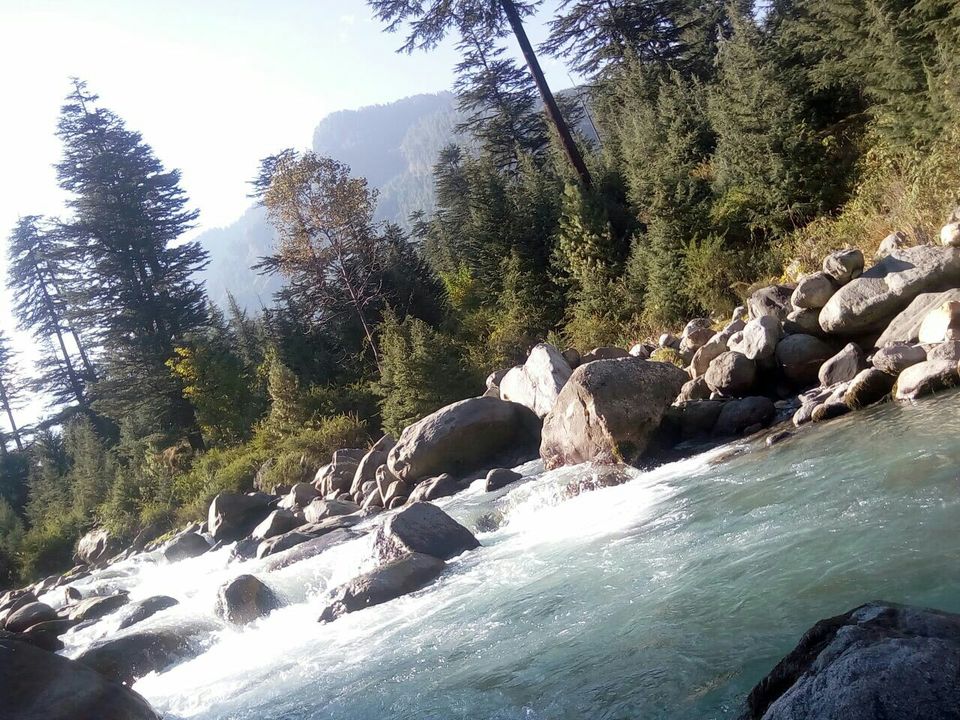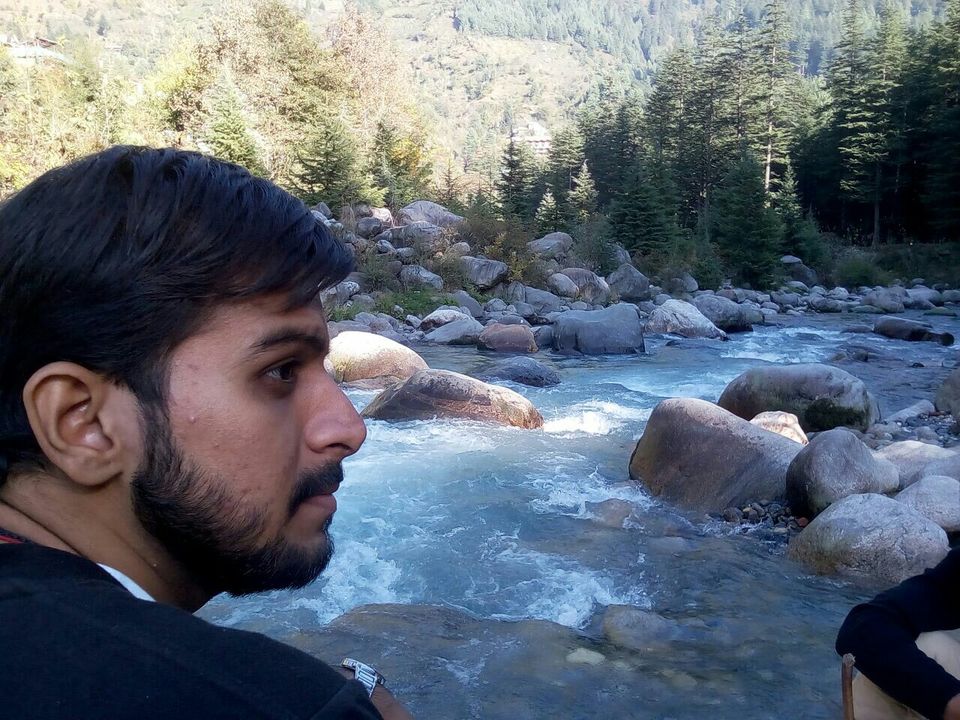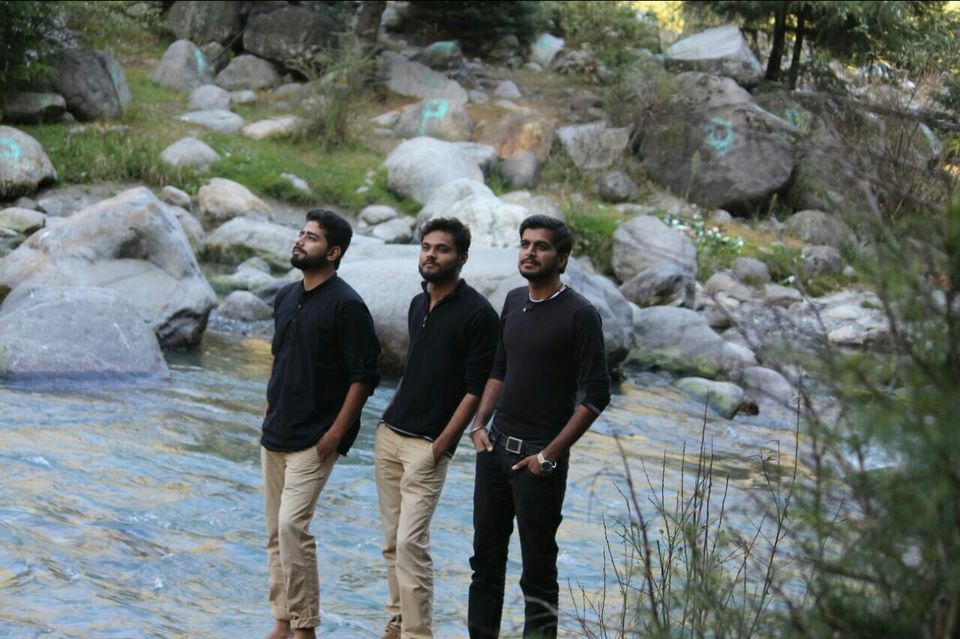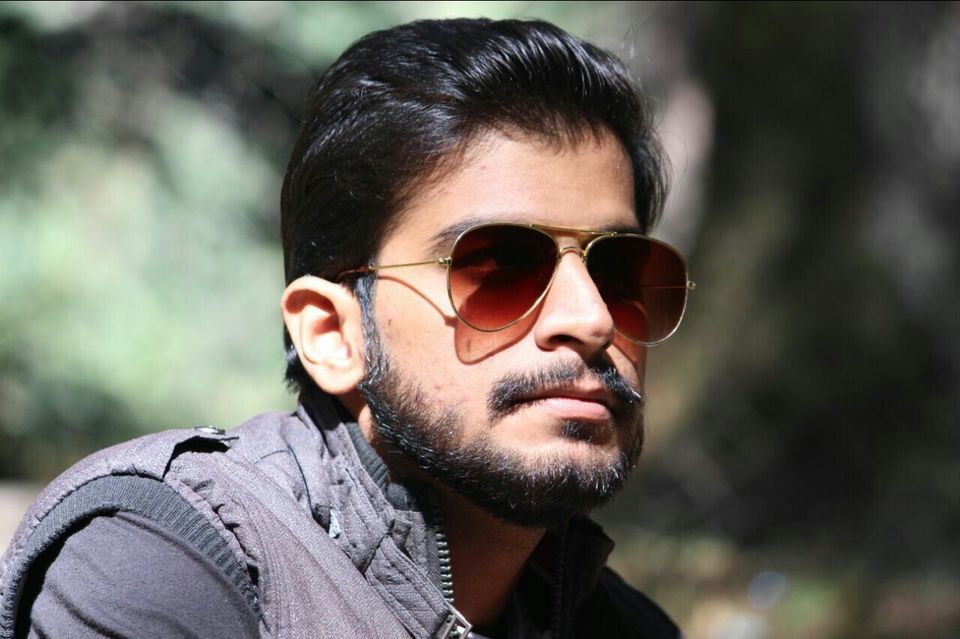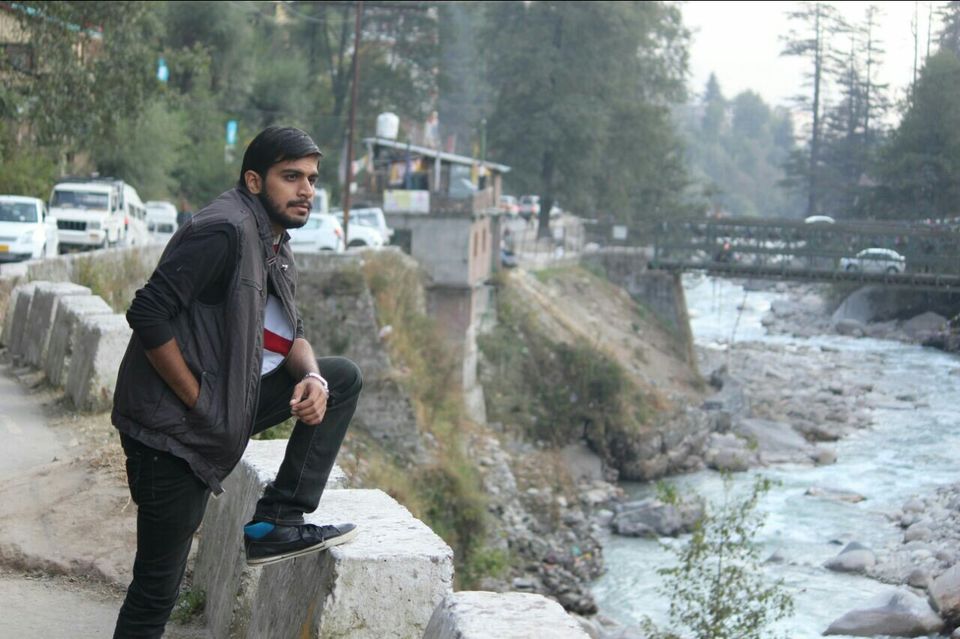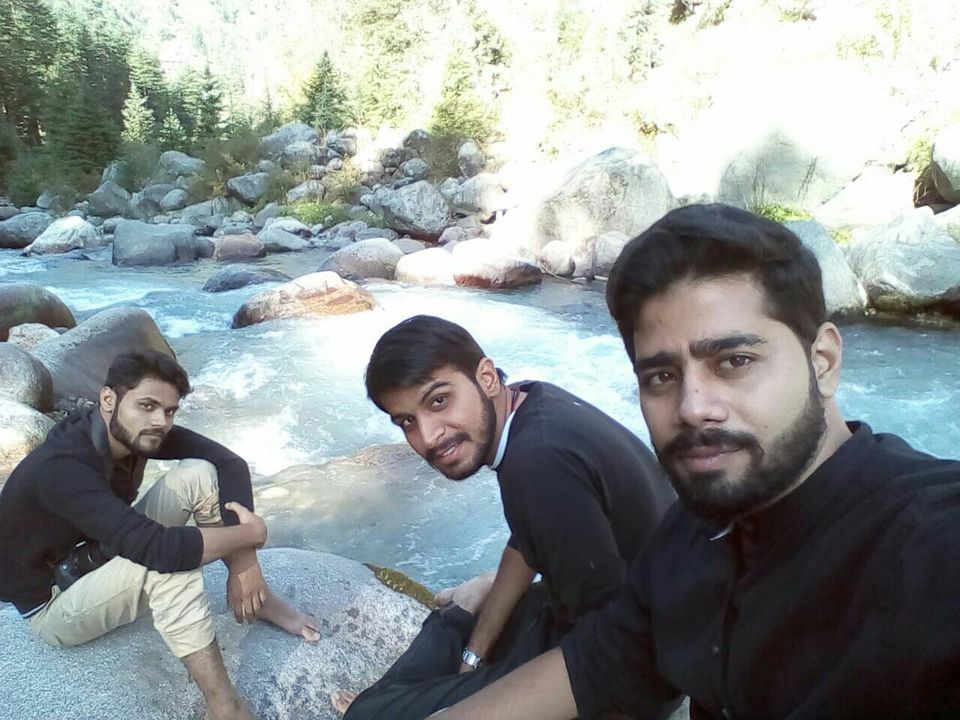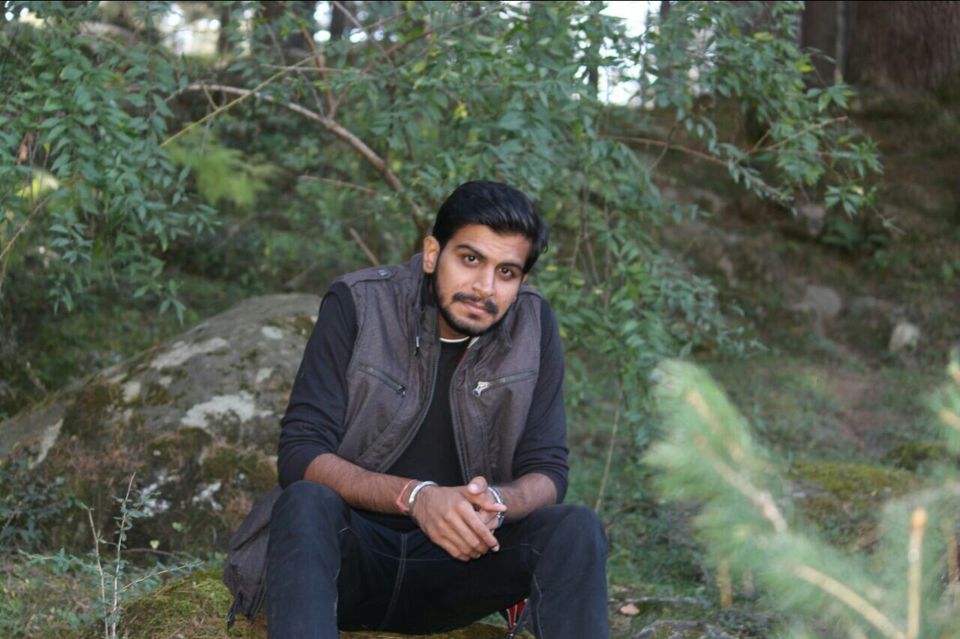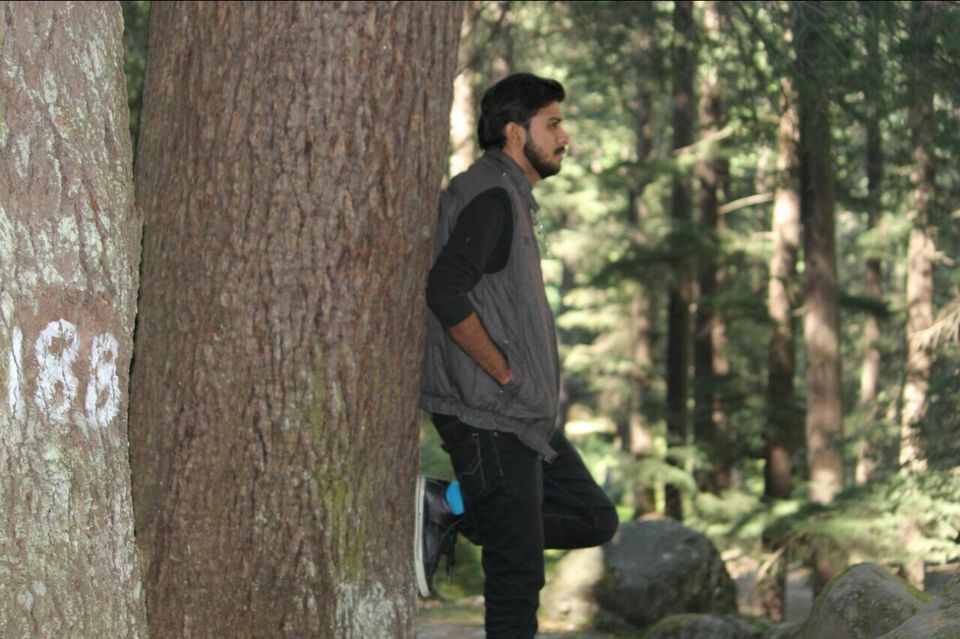 We cameback to hotel after a tiring walk in the forests to get some rest. We had our dinner in restaurant at Mall road costing Rs.600. Mall road of Manali is a place like where everyone looks around happy, chilling and dancing around, it's great to watch. After having our dinne6r, we planned for tomorrow's bike ride and head back to the hotel at 10:30 pm. So on on our first day, we visited only Pine Forest and been to Beas River.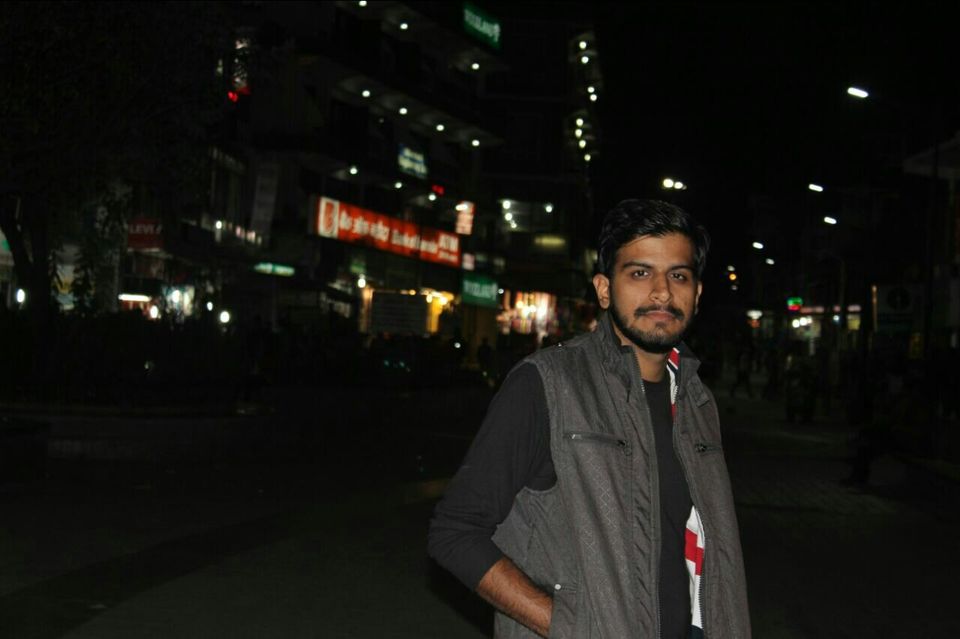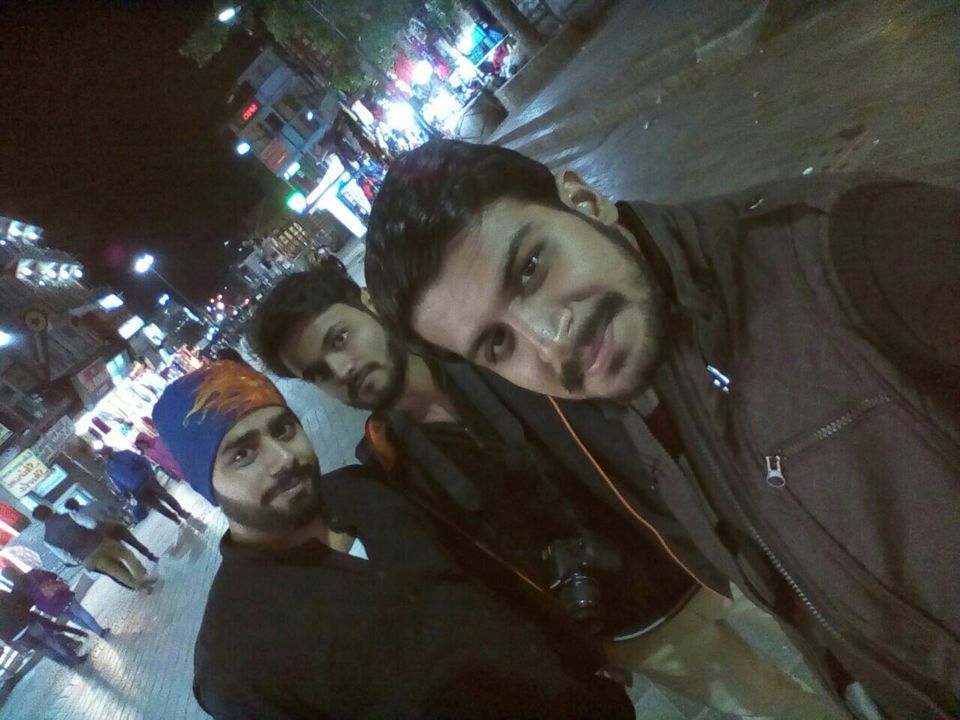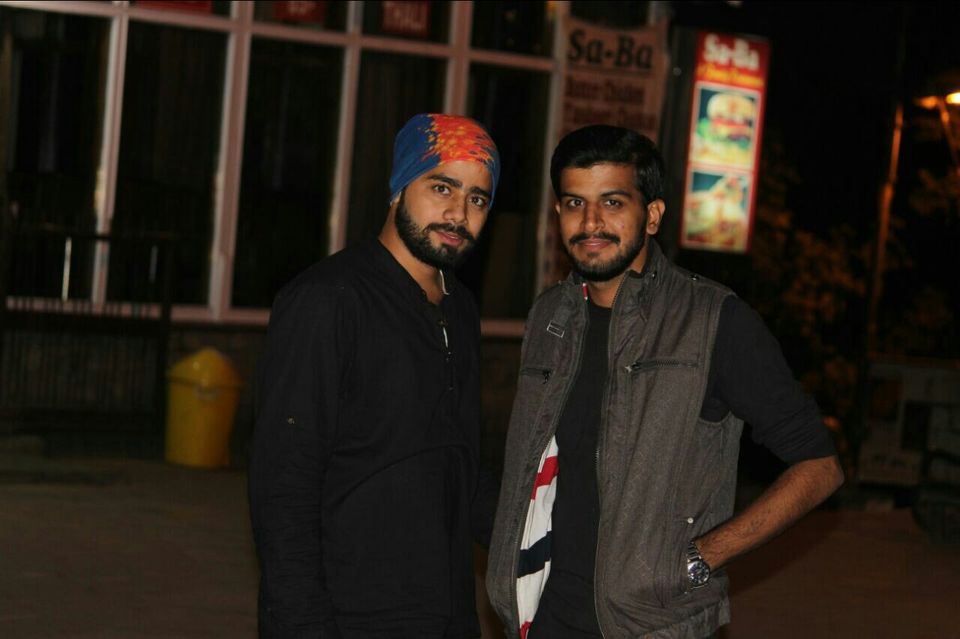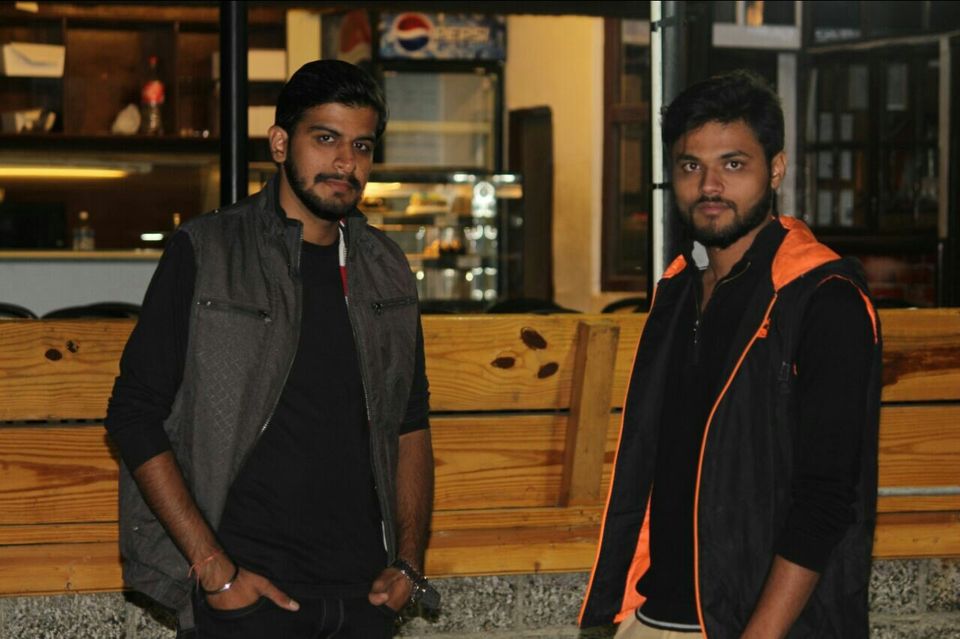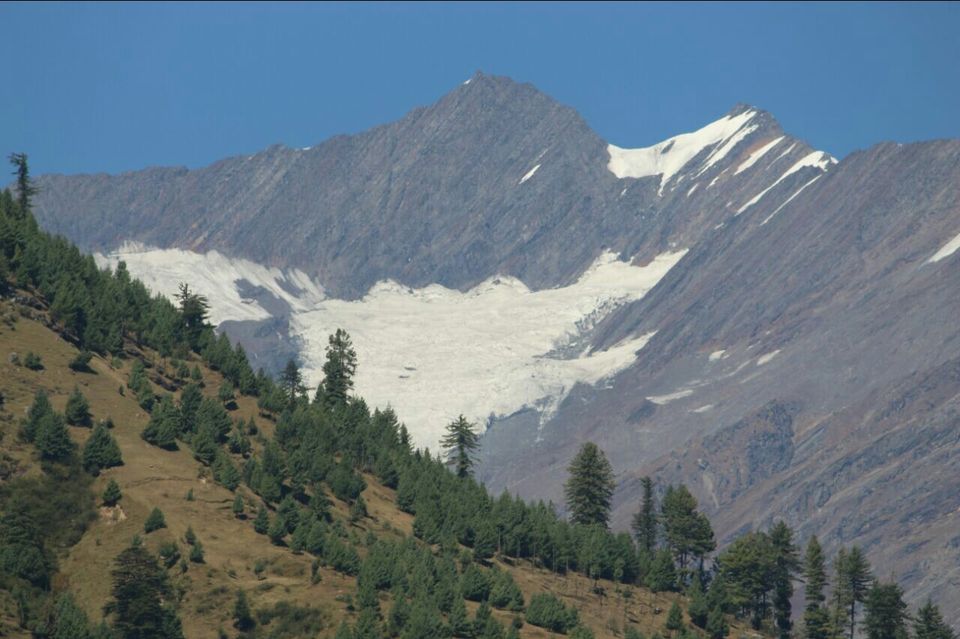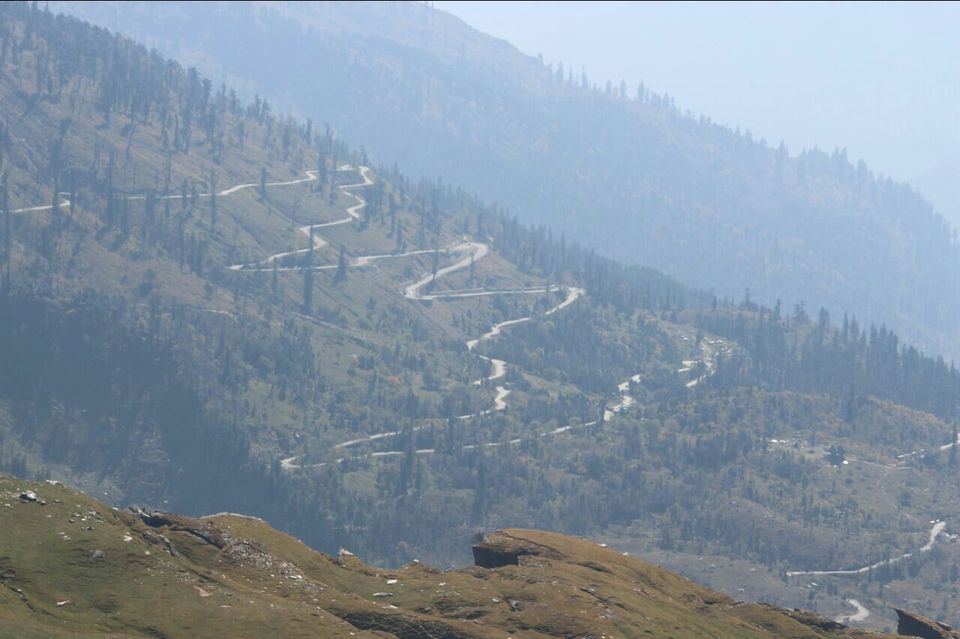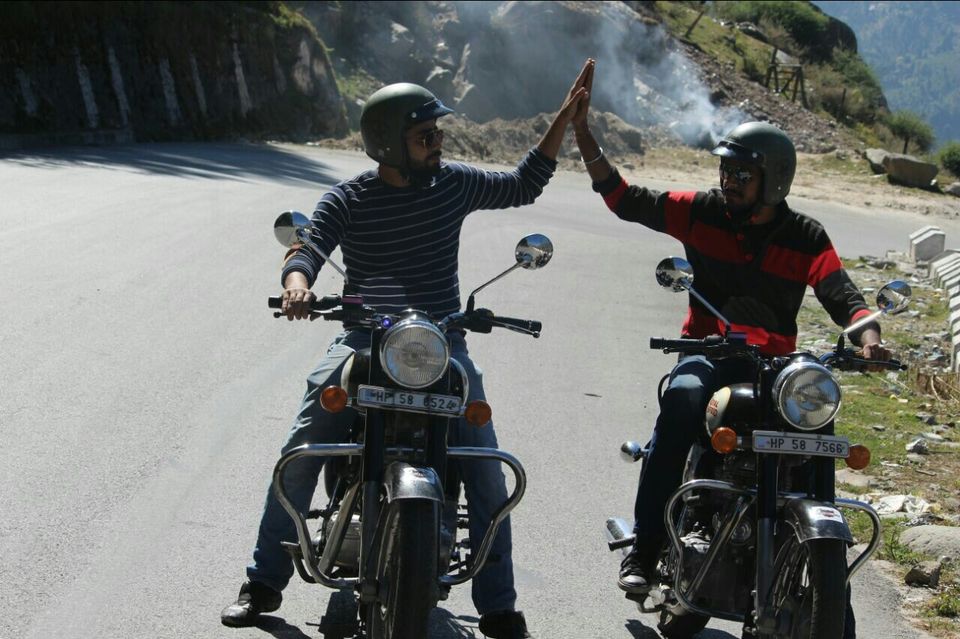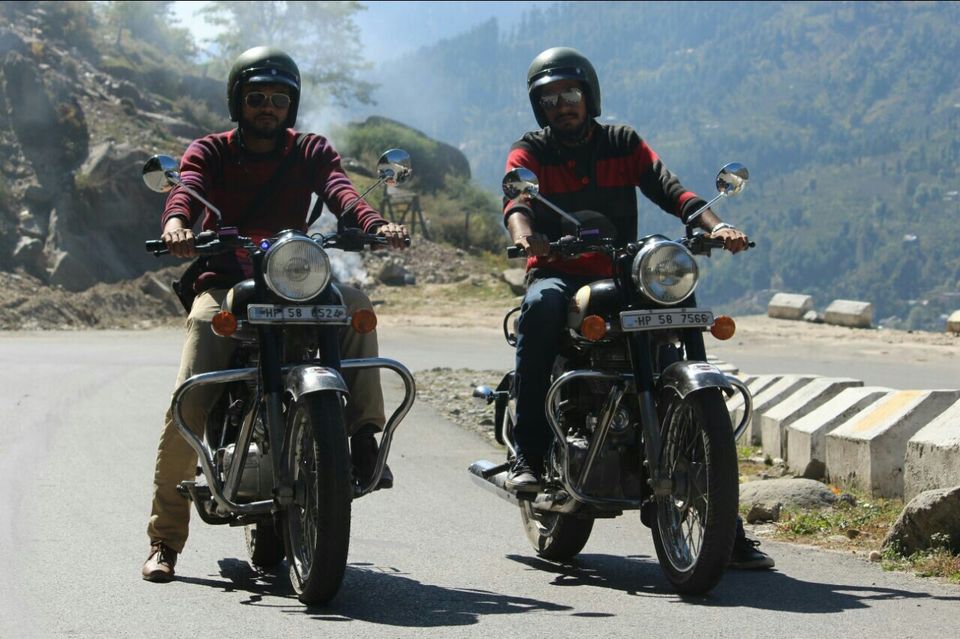 After the breakfast at the same place, we collected our bikes at 10:00 am, costing Rs.1000/bike per day with double security amount. Also don't forget to ask for the permit as there is a check point in between. So we hired 2 bikes and deposited Rs.6000, where Rs.4000 was the security amount. For this Route petrol of Rs.300/bike is enough for a 110 km total ride. I was really excited and a little scared as I was riding bullet for the first time even on a highway like this.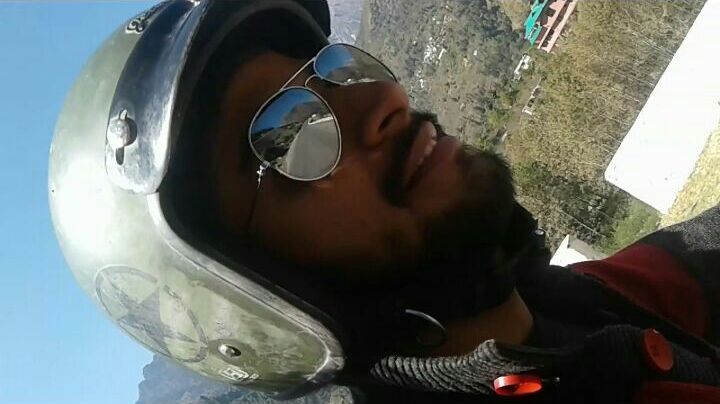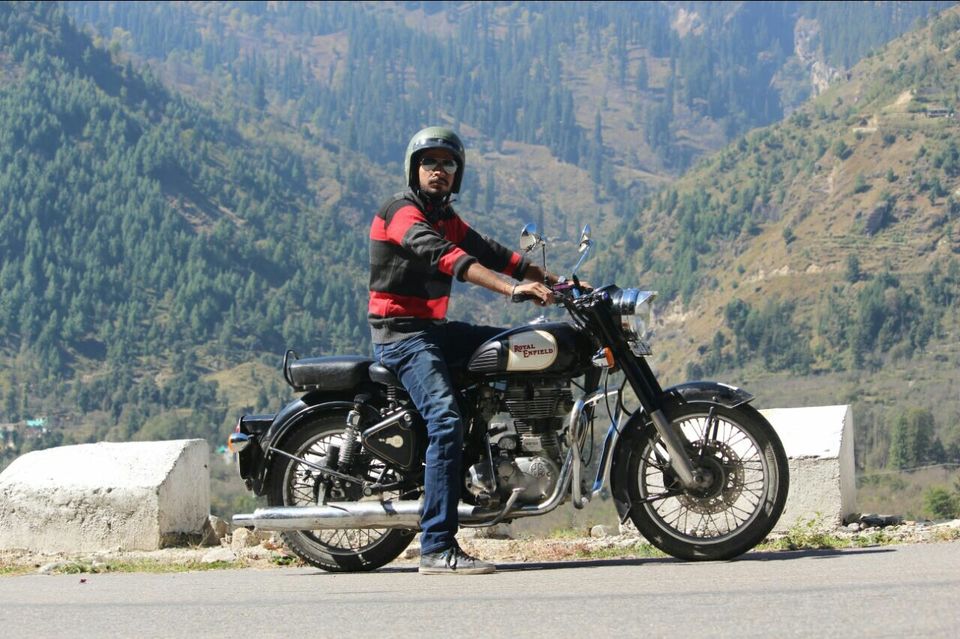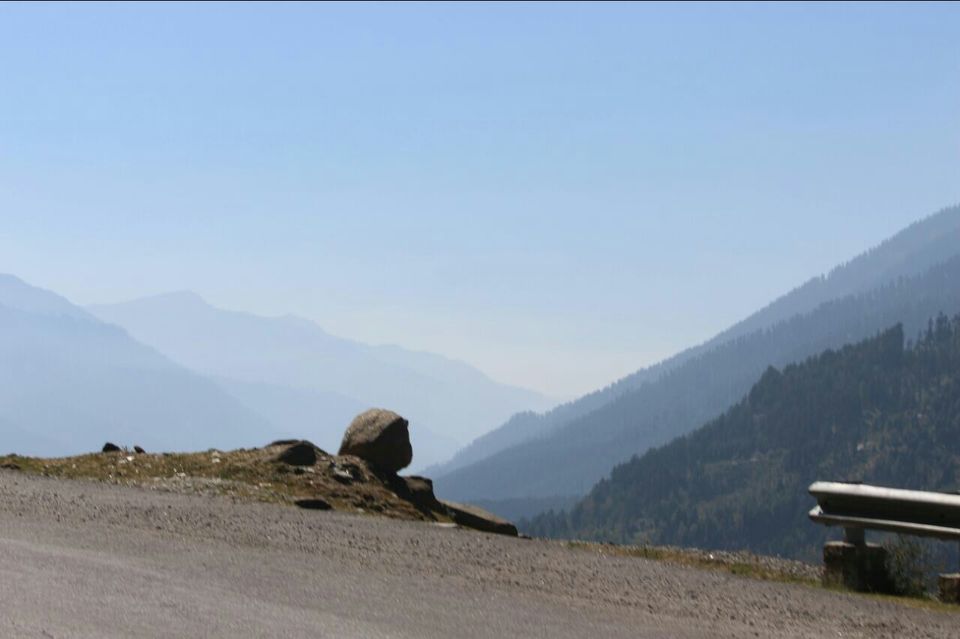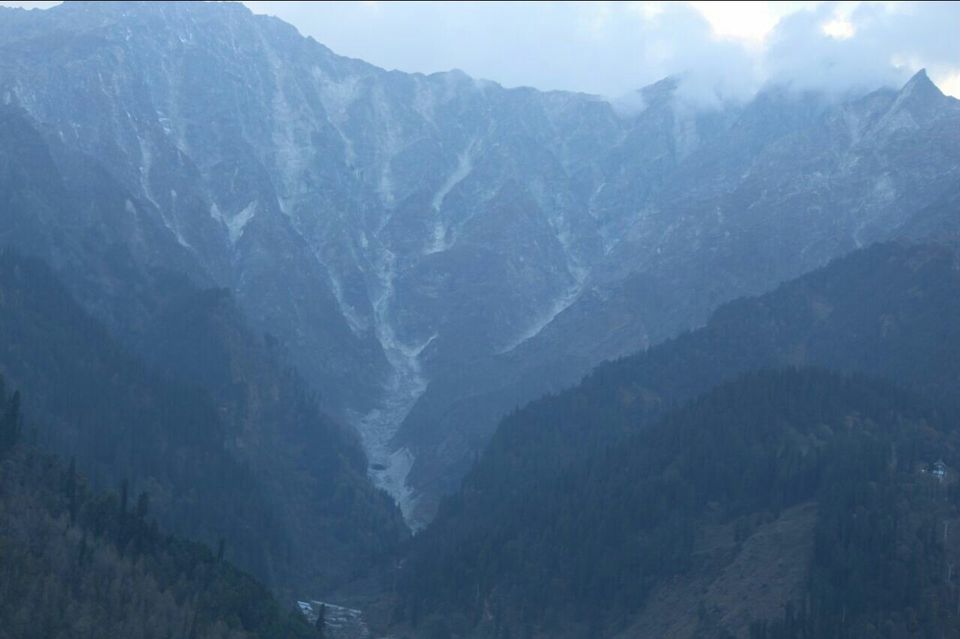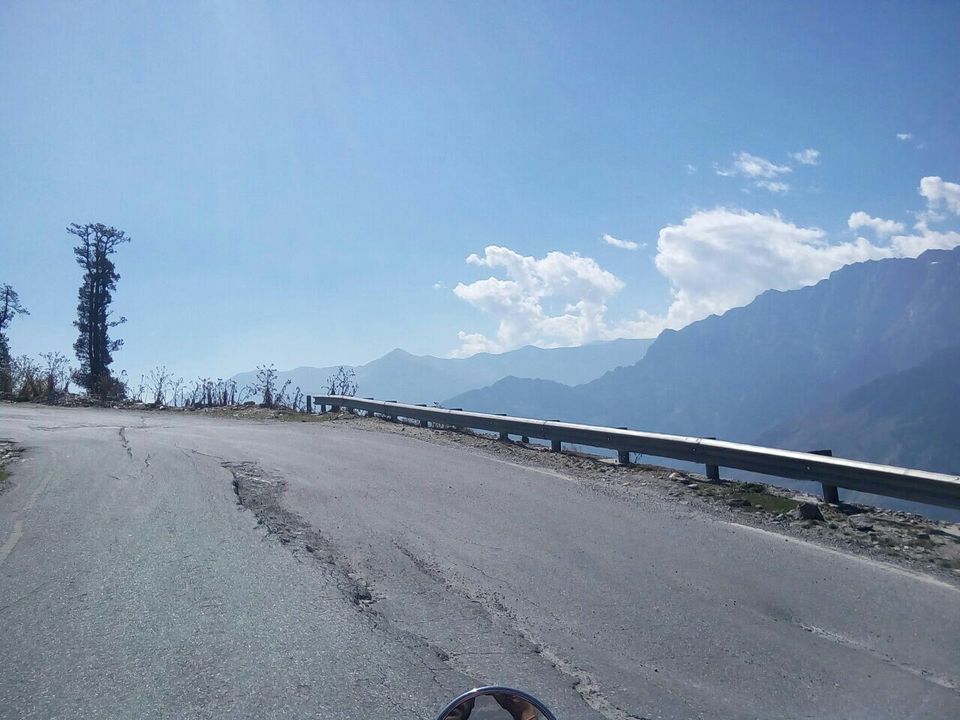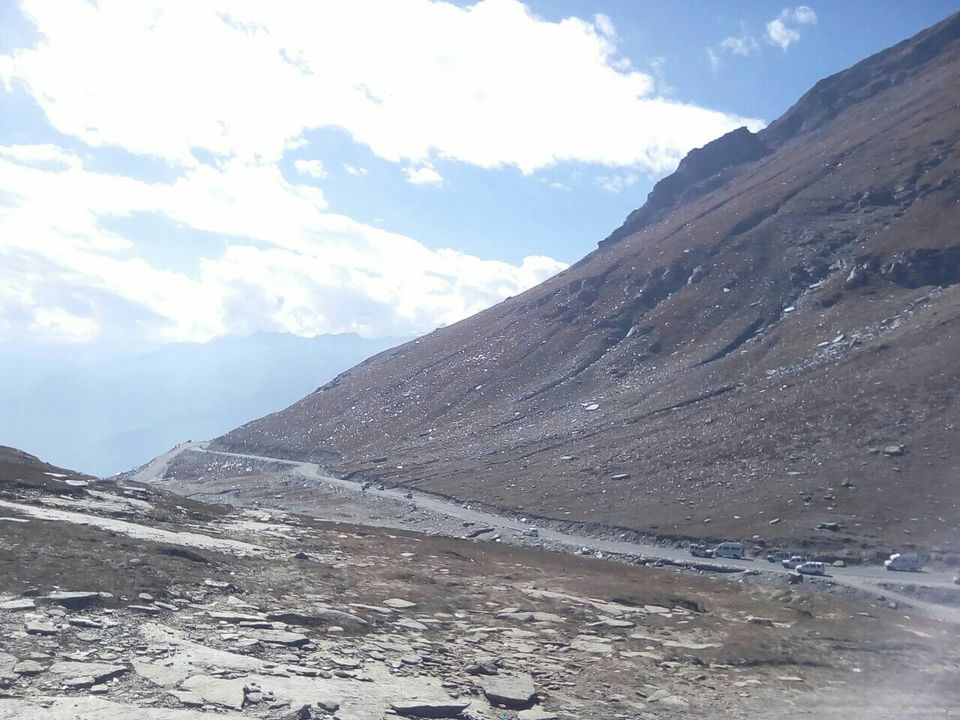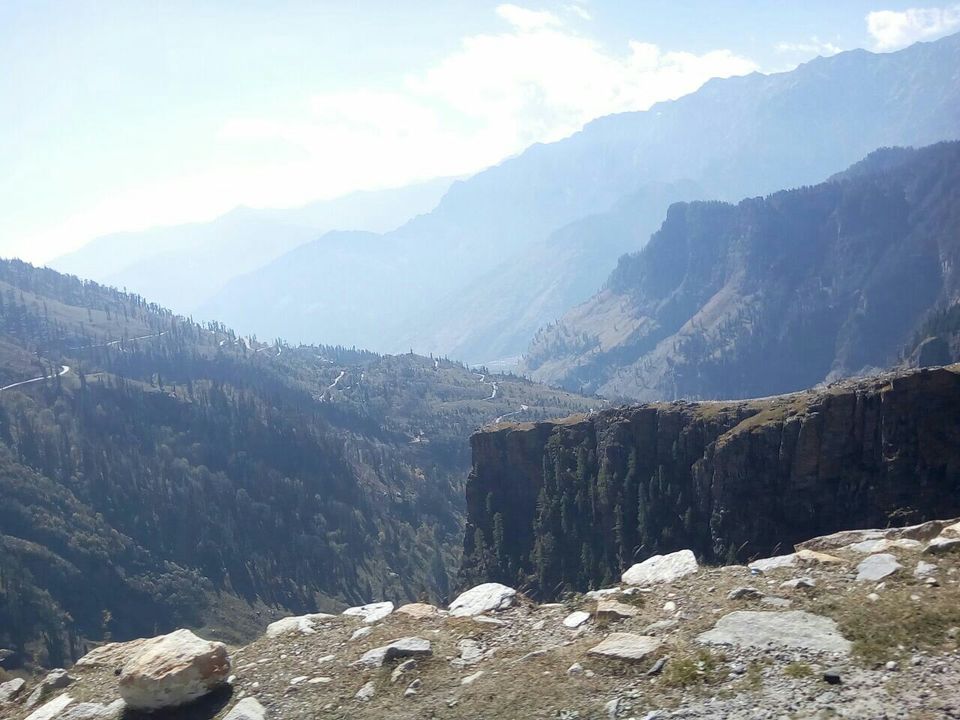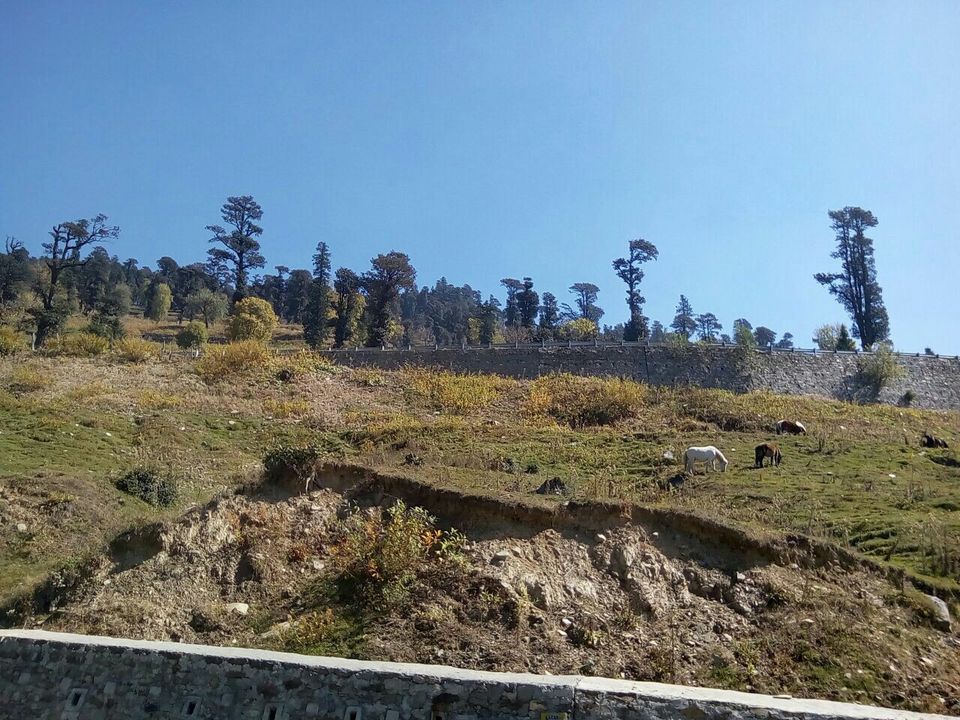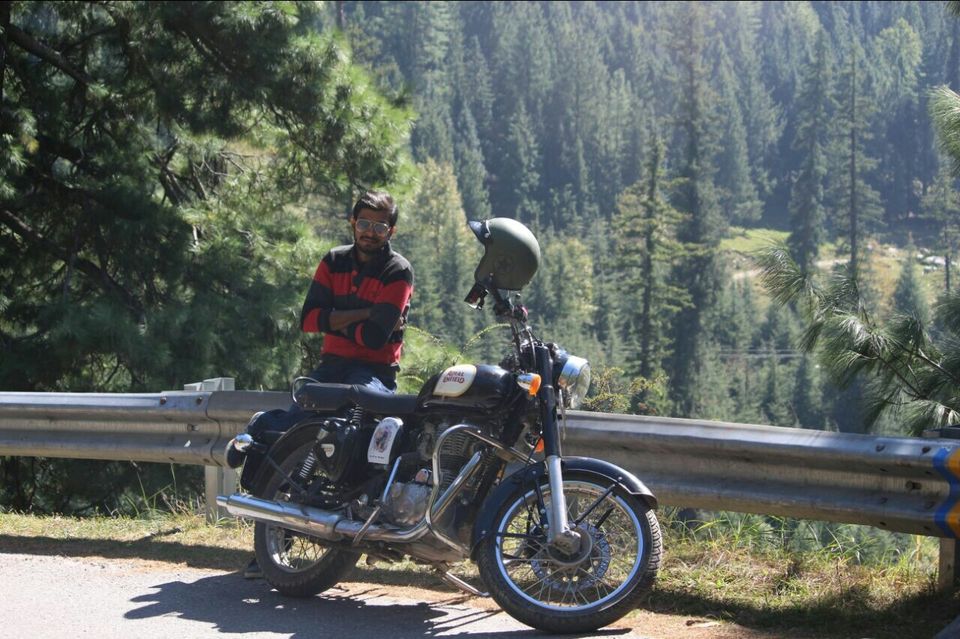 Wow, I was in a dilemma whether to focus on driving or to watch the beautiful views around you. After mere 15 min, my fear was over as I became comfortable and started enjoying my journey more. We reached Rohtang at about 12:30 pm after stopping in between. You need to stop to actually feel the views around you.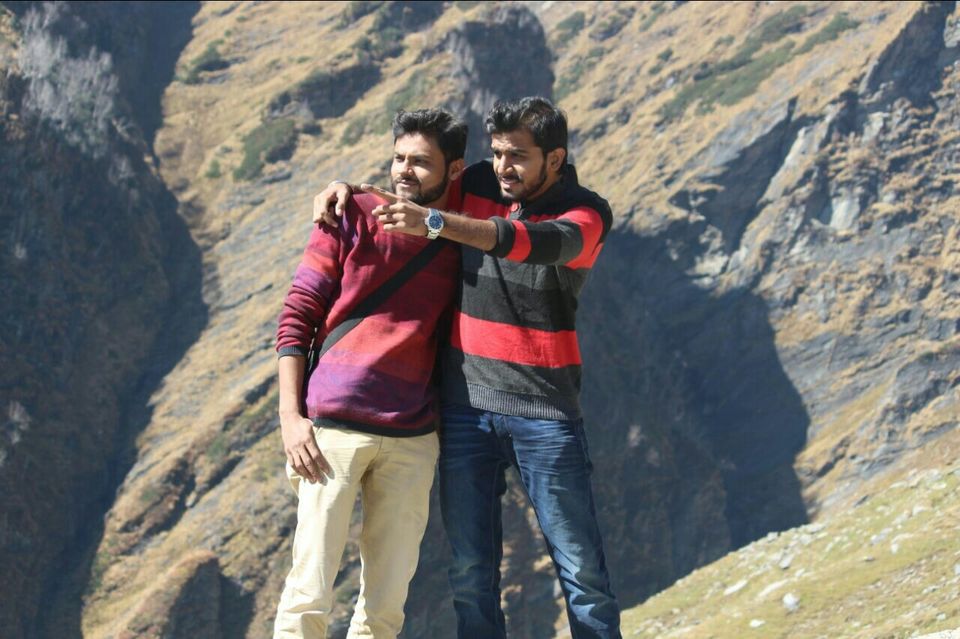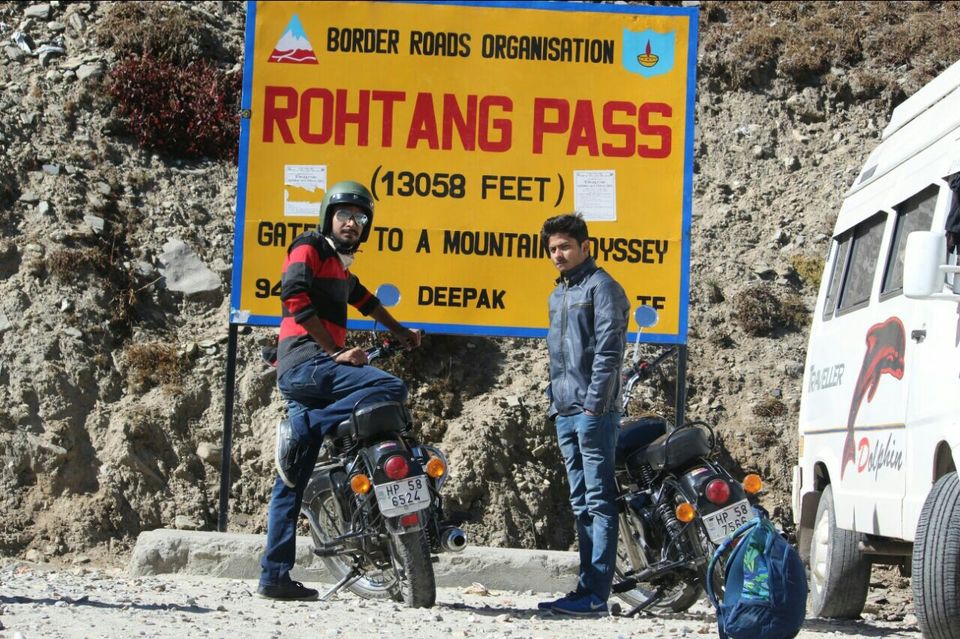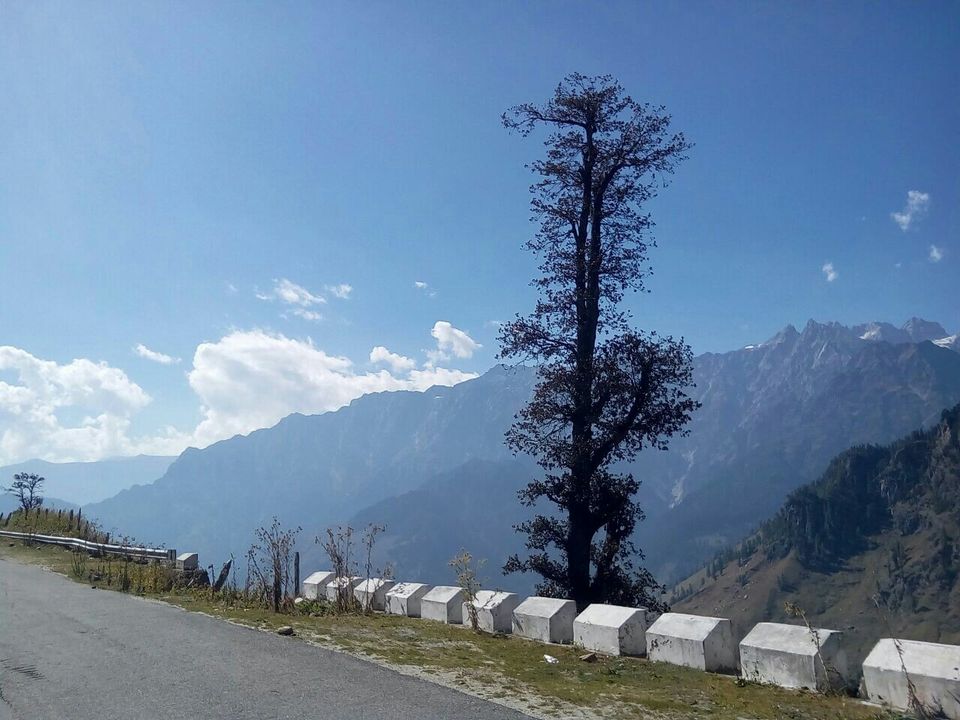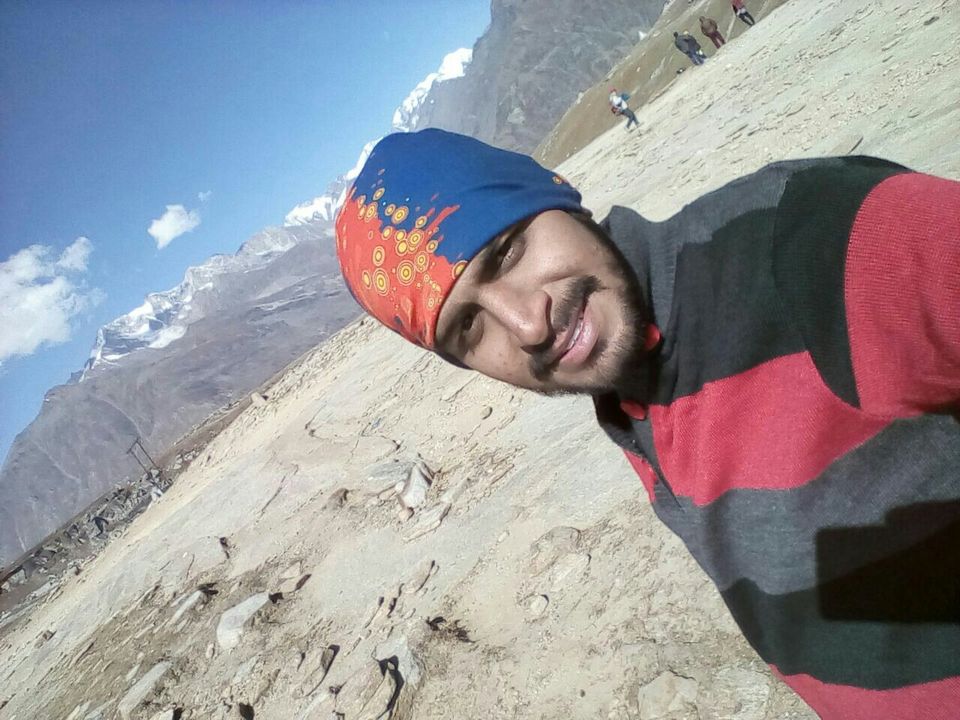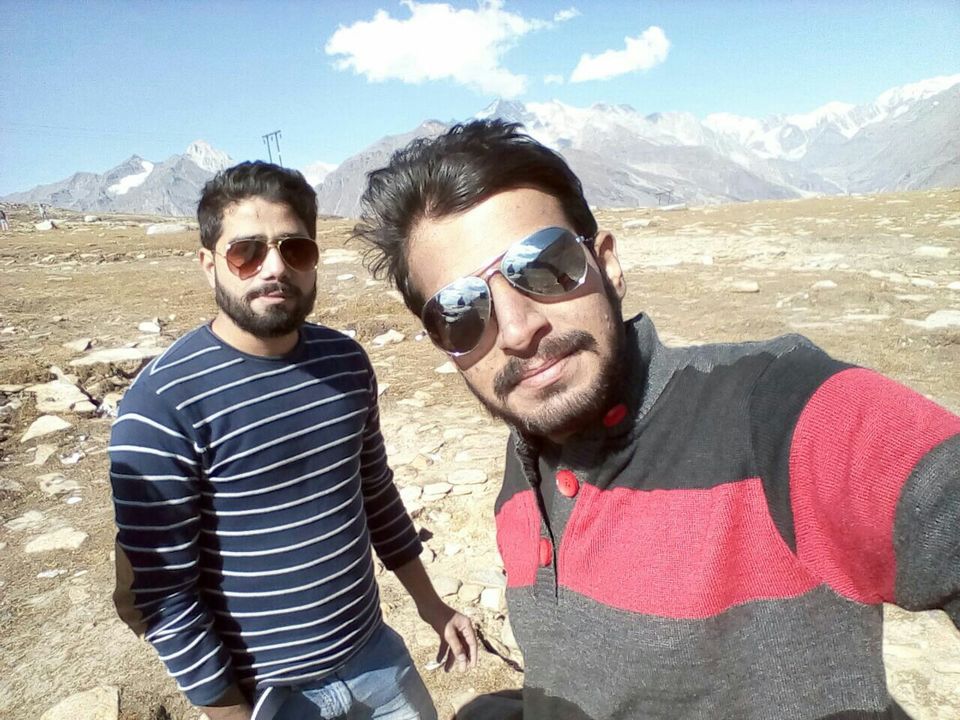 This place was too cold that we couldn't stand for more than 20 minutes, we were with a single sweater, so you must take a jacket around as well if you visit here in Sept-Oct. While standing there, everywhere you see is a splendid view around from which you don't want to put your eyes off. As it is rightly said by Veteran Travellers "Everything cannot be captured", it seems you just want to save this in your eyes. We left at 01:00 pm and we were about to finish our journey. We stopped at a dhaba to have our Lunch costing Rs.600 for 4 people.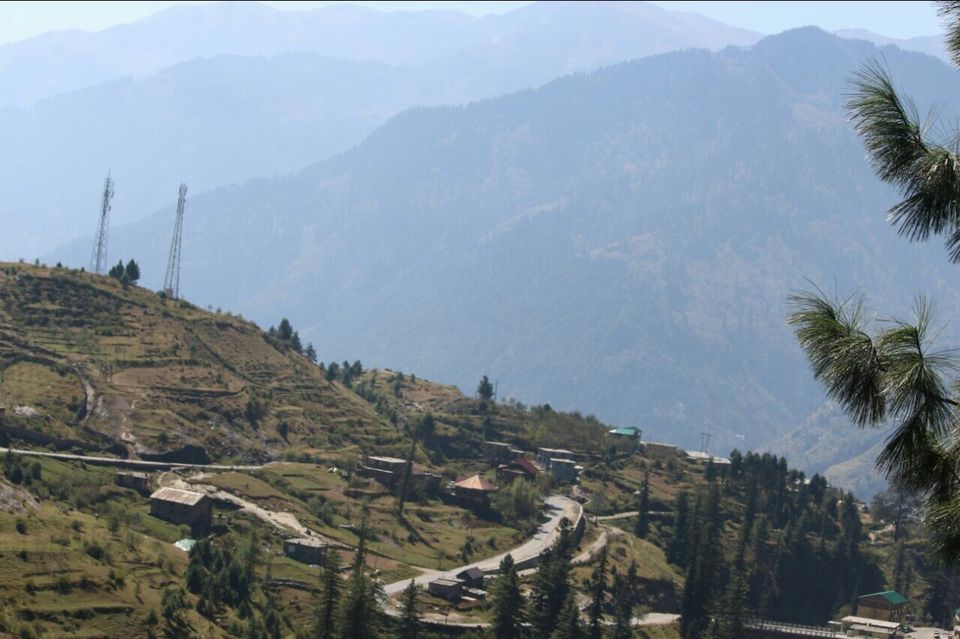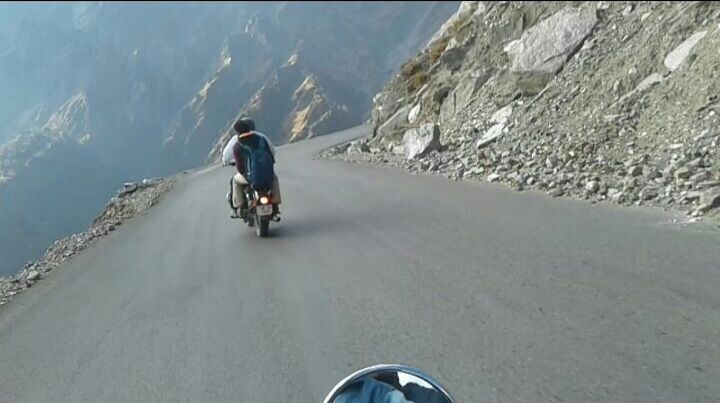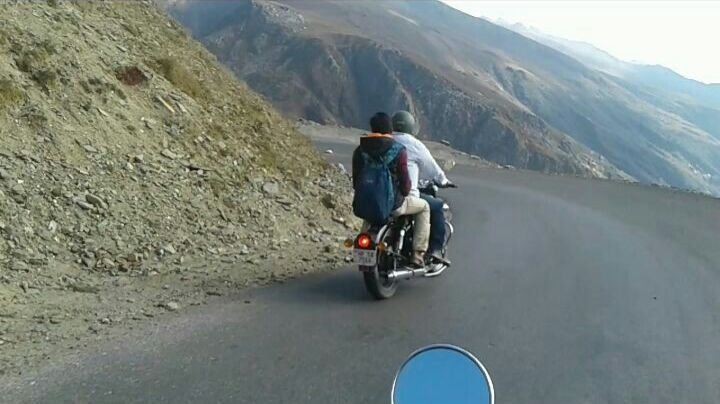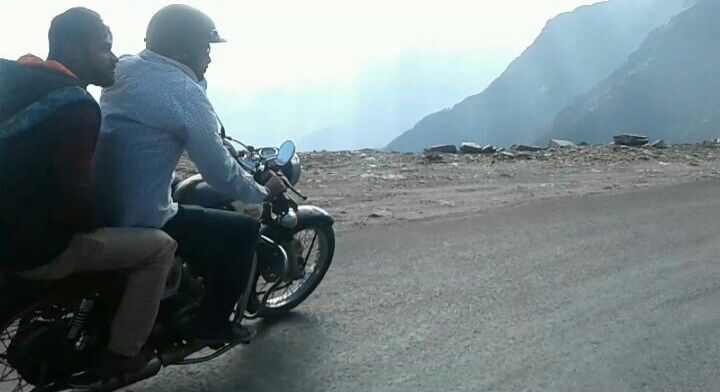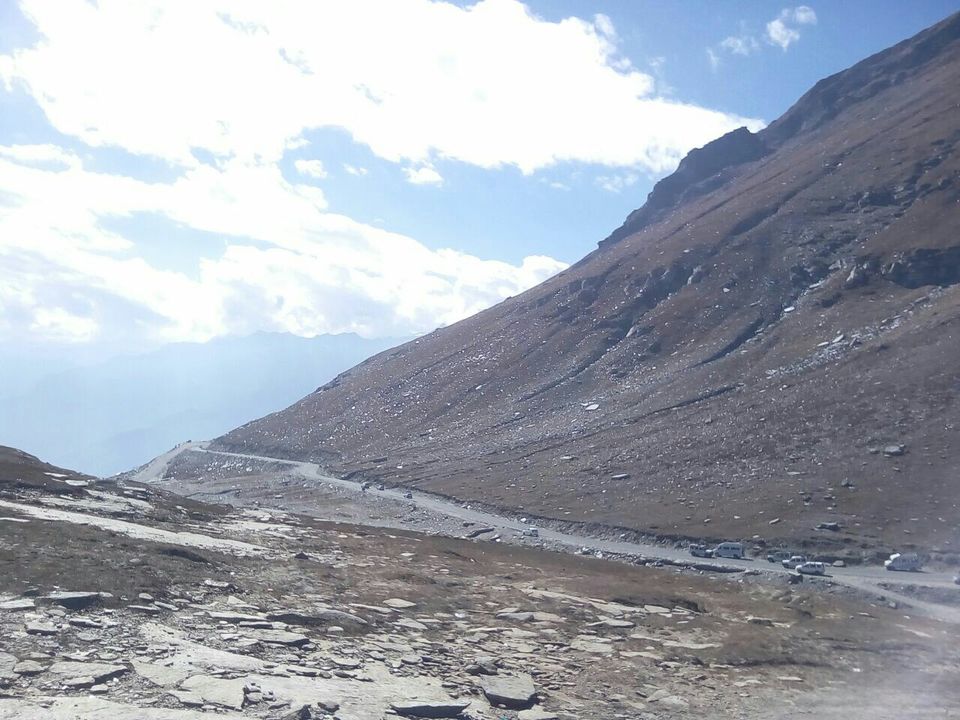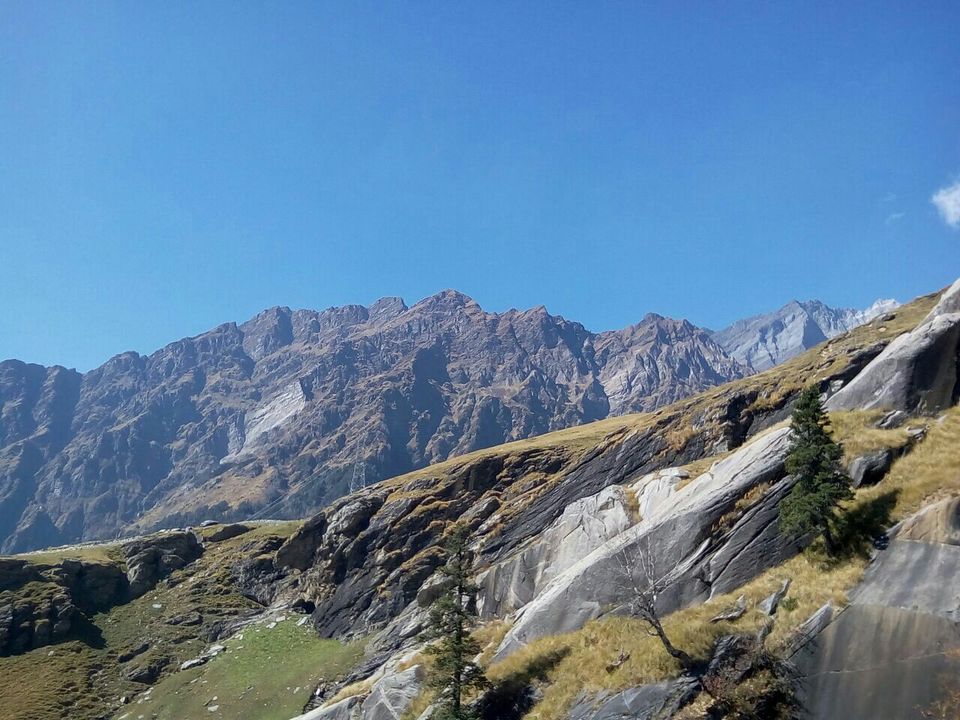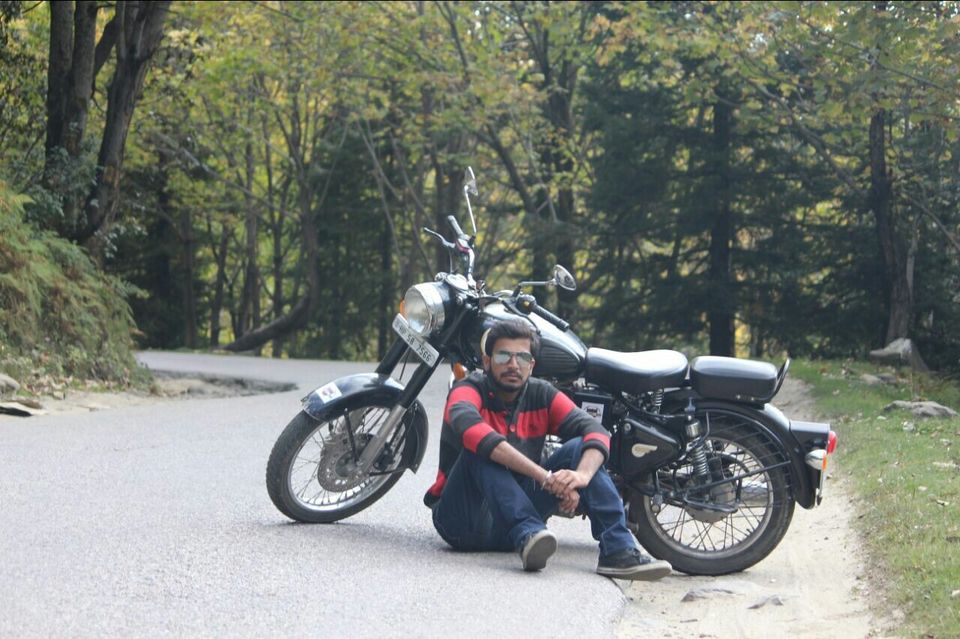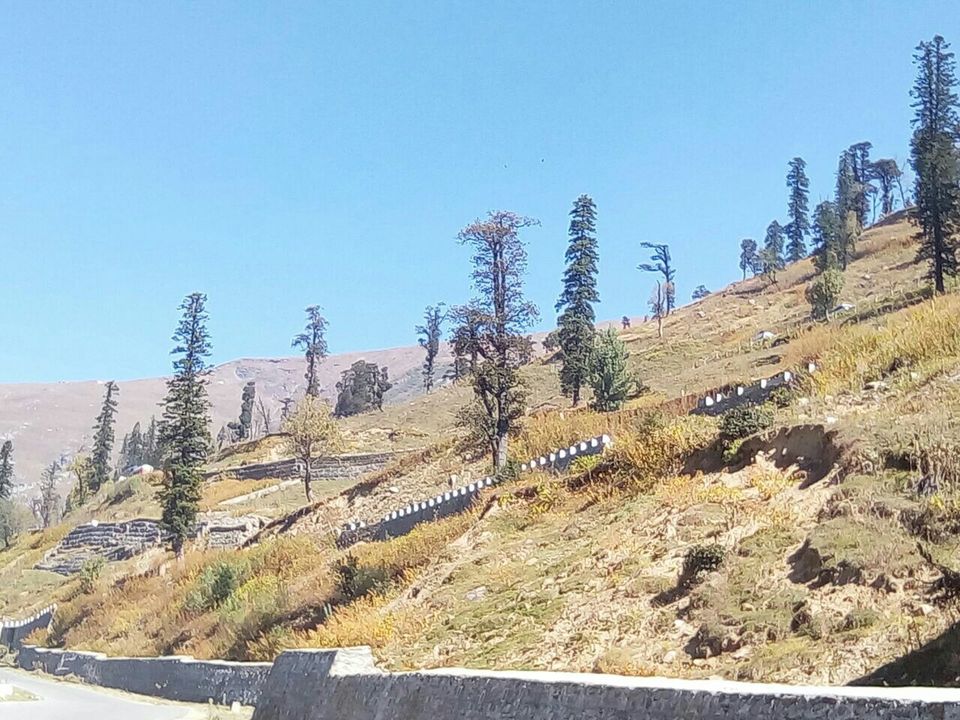 Our bus back to Delhi was at 06:30 pm and we had to give away our bikes at 05:30. We had around 4 hours so we took couple of stops in between and taking some snaps from our DSLR. After enjoying and roaming steadily, we reached back at 05:30 pm and gave our bikes. Had some snacks and boarded our bus costs Rs.700/person and reached New delhi at 08:30 am. This trip was not only about being to Rohtang but it was more about the bike and the journey that you come across to reach there. This was about my first bike ride in the Mountains.
My total cost of this trip was under Rs.3000 including all my expenses.
HOW TO MANAGE EXPENSES:
1. Always look for hotels on the spot if you don't have an online coupon, saying this only for bachelors.
2. Try to book bus tickets from the site that gives you heavy discounts.
3. First look for the places when you feel hungry, don't go for lavish places when you are in hill stations, it saves you good amount of bucks.
4. The most important, be wise while choosing your travel buddies, they are the one who can empty your pockets or who can save you good amount of money.
It's not about how much money you spend in travel, it's about how affordable you can enjoy the same place. This I learned during my college days and today also I'm applying the same.