A solo woman traveller is no longer an oddity in India. At Tripoto, we are thrilled by the millions of travel stories we receive everyday from women travelling around the world. In our series of interviews, we are here again with yet another extraordinary story of a feisty female traveller, Rutavi Mehta.
Travel blogger and founder of Photokatha, Rutavi has translated her passion for travel into a chosen path of life. Spreading her wings, she has been on the move around the most fascinating corners of India and the world. Here's my conversation with her.
Hi Rutavi. Welcome to Tripoto. Tell us about yourself and your travels.
From childhood, double decker buses in Mumbai always got me smiling. I would sit on the first seat and enjoy the wind. It made me believe in living a free life as a bird. By profession I am a marketing specialist and travel consultant, which helps me financially to travel. I have always been a traveller trying to step out of rat race. Being a woman geared biker, my travel sometimes becomes more easy. My travel plans are always very vacillating and I like to travel slow. I like to travel in sync with culture, experience art, wildlife and adventure. I cherish travelling both ways – luxury and backpacker style. I have gathered some great travel memories like my experience at the Everest Base Camp, swimming across Lakshadweep to research the marine wealth, Rickshaw Run and riding a bike across Kerala.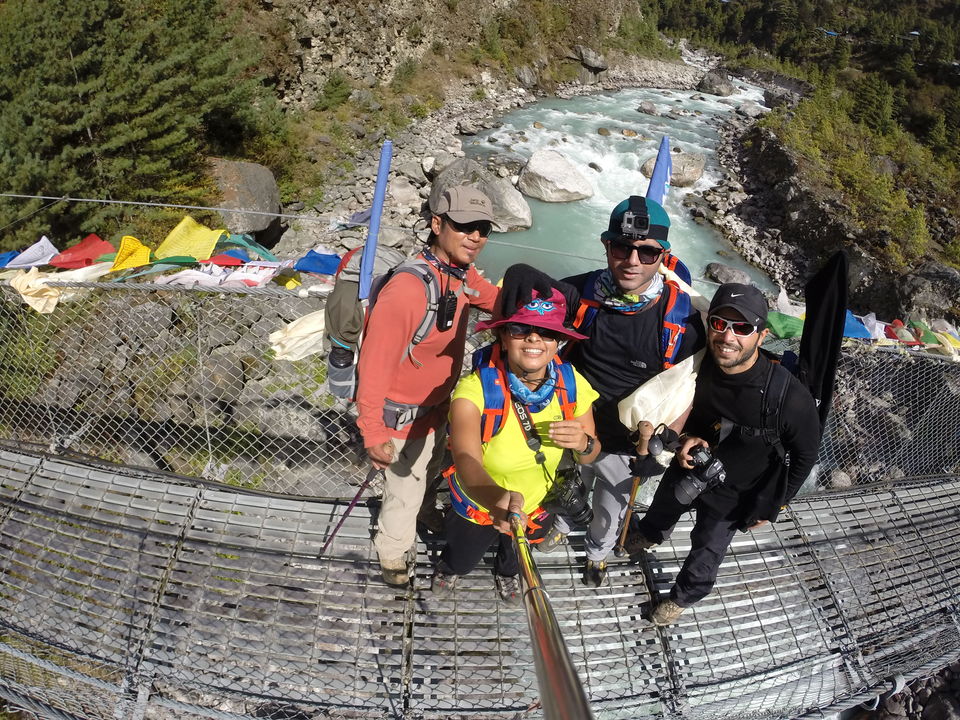 Did you often dream about travelling as a child?
Travel gave me liberation even when I was as young as 16 years. At that age I traveled solo from Mumbai for the first time to meet my parents in Kolhapur, which is my summer house. I remember I loved visiting the elusive home which has pasture lands in front. This would be my first travel memory where I enjoyed traveling in local bus and also shared my meal with fellow passengers.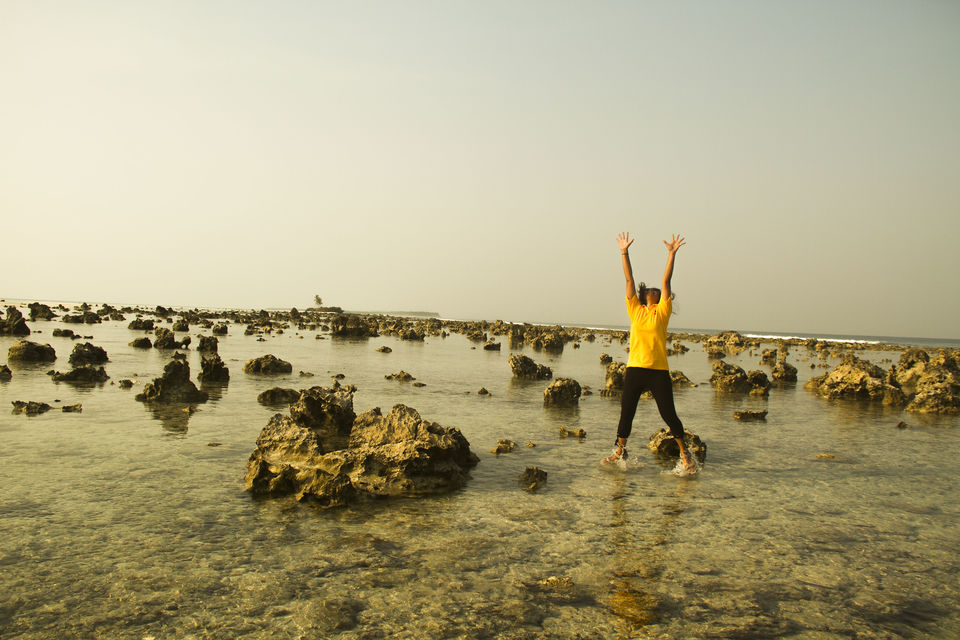 You have shaped your career around your passion for travelling...
It all started since I began to work in marketing for hospitality industry. I worked round the clock and enjoyed watching how social media has evolved. I discovered I could be on virtual trip with people everyday. I decided to take my marketing skills and travel on the same platform. Today I run Photokatha in various formats where I help travel companies to reach out to bloggers for campaigns, consultant Tourism board in digital marketing and work with startup hotels & travel to support digital marketing.

Tell us about the amazing Rickshaw Run that you were a part of.
To begin with, I was pretty dressed up for the ride initially, but soon all that changed as survival becomes an integral part of the bone-breaking journey as you travel through dangerous terrains. Even though I was in hospital for a night after I met with an accident, 150 km from the finish line, I found the will to complete it and was successful in my mission to prove that Indian women, and in fact all women in general, can take on incredible journeys and travel across India safely. What we need is the realisation that we can overcome any fear.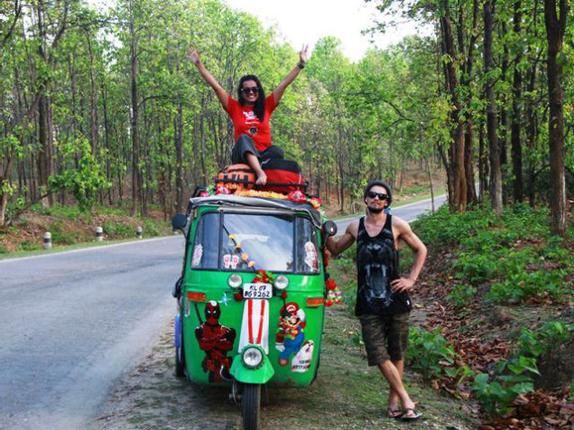 Your amazing adventures have given you a chance to know the travelling community better. How has this interaction with people of different communities helped you learn and grow?
Through Kerala blog Express and my travel to different places has made me meet different communities and taught me to learn about their lifestyle and various behavioural patterns. Travel has also helped me to open my avenues towards thinking of being free. I learnt about various food habits, living style of various communities, history, art and cultures. For me the most fascinating observation has been that while travelling people become more independent of the cultures the come from.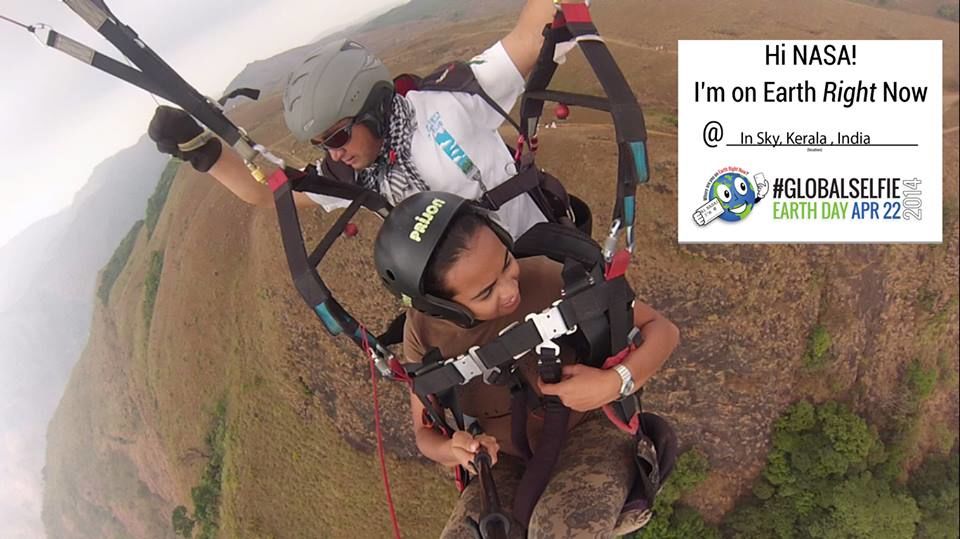 6. As a girl in India, how easy or difficult do you think it is to slow down in life and choose to travel full time?
Indian society is changing their approach towrds women, especially travelling women. It's a positive sign. However, in India the only way to travel full time is by earning as a freelancer, but that's again a difficult choice. Western countries have good daily wage systems which helps a traveller to travel full time along with the good bank balance. So in order to work professionally, there were times I had to sacrifice my dream to travel, just because bank balance did not support. Moreover, being an adult woman, the idea of marriage is always hovering over our parents' minds. Yes, currently I am facing that, which has made me slow towards my travel for this year. Also my accident has made me stop to rest and enjoy the regular life back in the city. But I am hopeful to get back on track soon.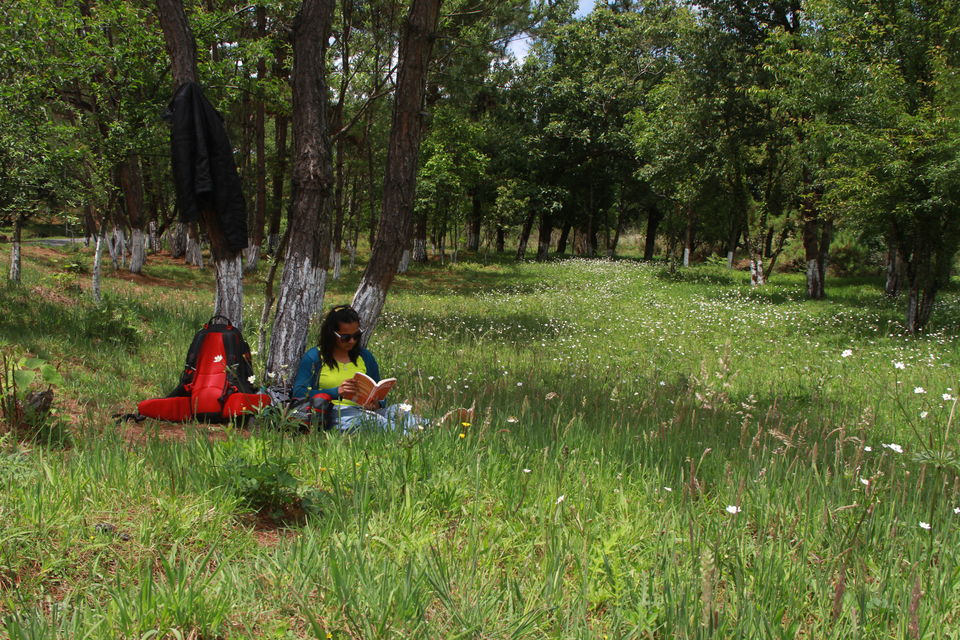 Tell us about one travel experience or incident that is close to your heart.
I think the most cherished moment was also the most difficult moment of my life. It was my recent accident in Guwahati during Rickshaw Run. I was travelling with 11 international travellers from Jaisalmer to Shillong in Rickshaw for 3300km. We had an accident when a bigger rickshaw was coming from wrong side. We tried to save ourself from getting hit head-on, so my friend Thomas tilted the rickshaw while I was on my GPS to find directions. But we fell down while turning the rickshaw and skidded for quite a stretch. I was hurt enough to lose consciousness and the injuries were deep. The local police and my friends helped in various ways even though there was language barrier between local people and my foreigners friends. From calling ambulance, paperwork to medical help, everything was done by the locals even though they were strangers to us. This was a pure proof of how beautiful India is when it comes to hospitality in this country.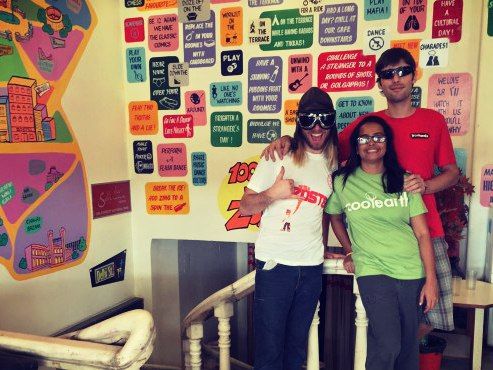 What are your travel plans now?
Soon I will be exploring Thailand to visit TBEX-Travel Blogger Conference where skyscanner are my sponsor. I would be doing island hopping and I'm quite excited about it. ( Book Thailand tour package 3 days 2 nights )
Some words for the travel enthusiasts and bloggers on Tripoto?
Dream a target and walk ahead of the rat race. Pack light, connect over social media to create various partnerships. And most importantly, believe in yourself and travel to see places. Experience and spread your stories.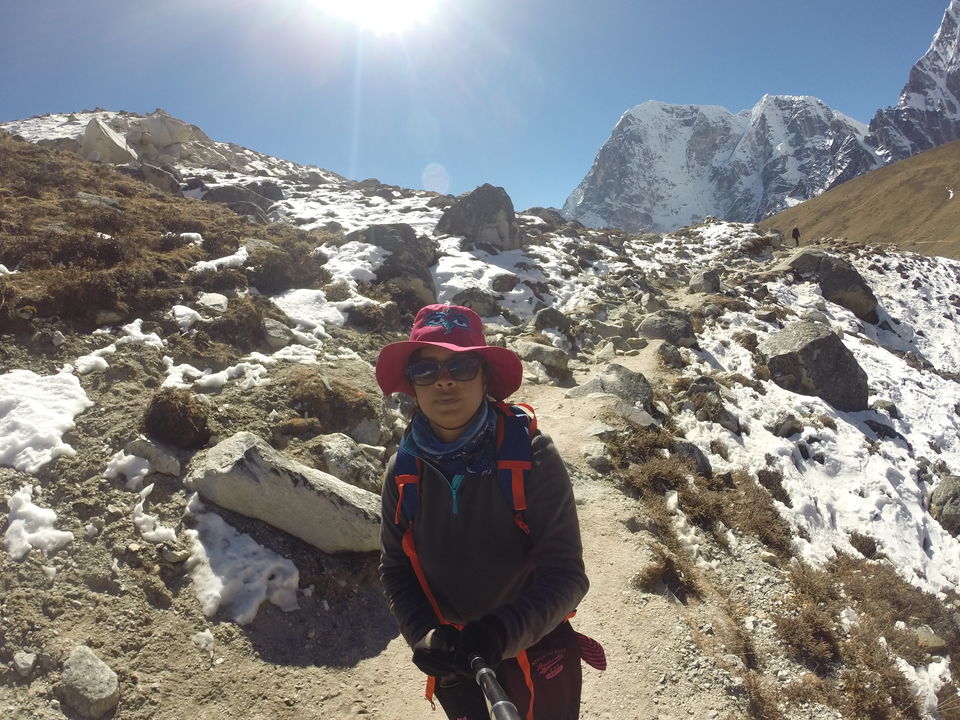 Rutavi is the face of a changing India. A country more free and spirited than ever before. Explore more stories from solo women travellers hitting patriarchy and social norms with a backpack.
Like the story? Share it!
Jump onto the next conversation with a Tripoto wanderer, Leena Bansal, out on the road to inspire solo travel for Indian women.
Frequent Searches Leading To This Page:-
solo travel female India, solo female traveller India, solo female travel blog India, solo travel female in India