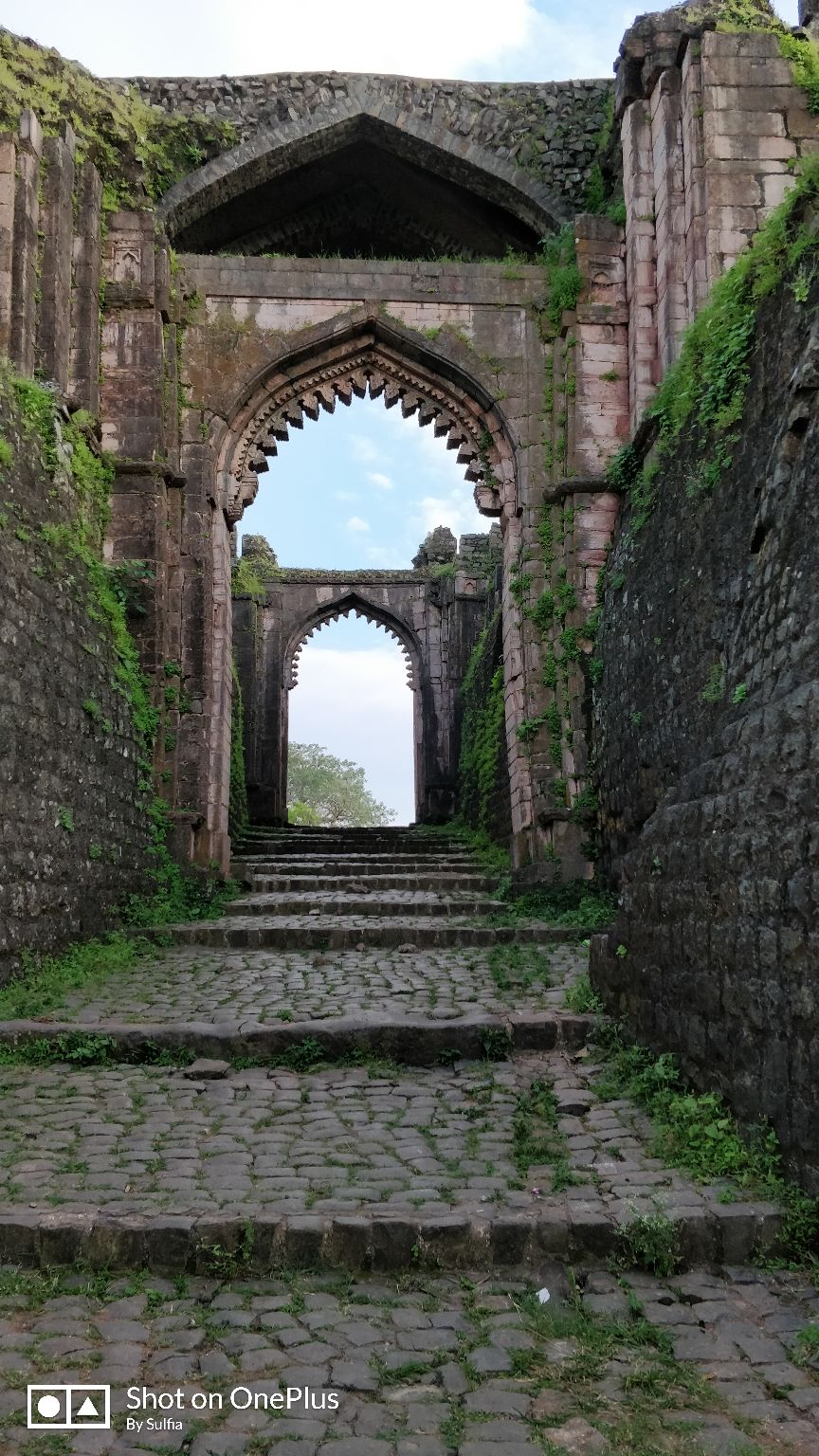 Mandu or Mandav is an ancient city of beautiful ruins which is about 90 kms from Indore and easily accessible by road. It is known for its Afghan architecture and is surrounded by 12 stone darwazas or gates. It is full of ancient mahals and mosques.
Mandu welcomes the visitors by giving a spectacular view of its valley and Kakra Khoh waterfall. It mesmerizing to see the deep gorge and the water falling and vanishing into mist before touching the ground.
Jahaz Mahal which translates into ship palace as it stands between two artificial lakes like a ship is a historical stunner. It has the Hindola Mahal, the Tawili Mahal, and the Nahar Jharokha in the same compound making it a complex.
Hoshang Shah's Tomb has the reputation of being India's oldest marble mausoleum. It is said that The Taj Mahal was inspired from this. Standing in the middle of the town it gives a royal ambience.
The town has many lakes and small ruins which takes us back through history. Rani Roopmati Pavilion is another famous structure about 12 kms from the main town gives a stunning 360 degree view of the countryside. Rewa Kund is a reservoir constructed for the purpose of supplying water to the Roopmati Pavilion. The pavilion gives a stunning view of the town.
Finally the sunset point is lesser known place near Hoshang Shah's Tomb but with a breath taking view of the valley and with caves and a small waterfall. The Delhi gate on the way back is one of the gates, covered resplendently in moss.
How to reach: Indore is well connected to major cities by flights, train and buses. From Indore you can take buses which are frequently available or by a cab.
Where to stay: Mandu has many hotels starting at as low as Rs. 1000. Malwa retreat is a MPTDC hotel. Or if u choose to go back to Indore, it has a lot of options.