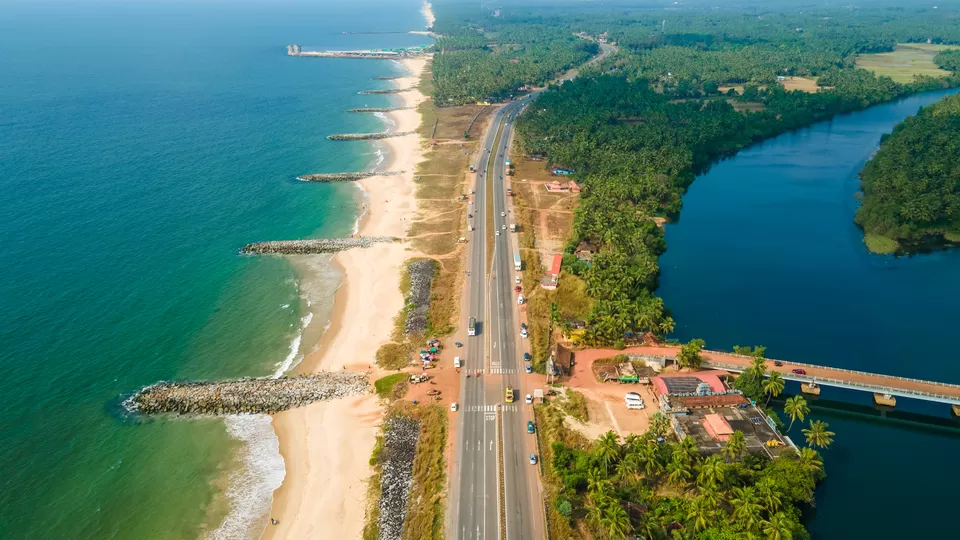 I am seeing many posts on people asking where to go for the holiday season (Christmas-New Year)
I thought I will write a small post that helps people with not-so-popular places, since popular places are usually full. I am including coastal places that you can drive from Bengaluru. For the one's where I may have written/vlogged about it, links are also present, so that you can see if its worth the drive
For people who want to go by own car, here's a little compendium of places and ideas on where to go
1) Udupi (403 Km- 8-10 hour drive away)
———
Sri Krishna Temple, Great food. Stay around Malpe Beach or Udupi Town, with visits to St Mary's Island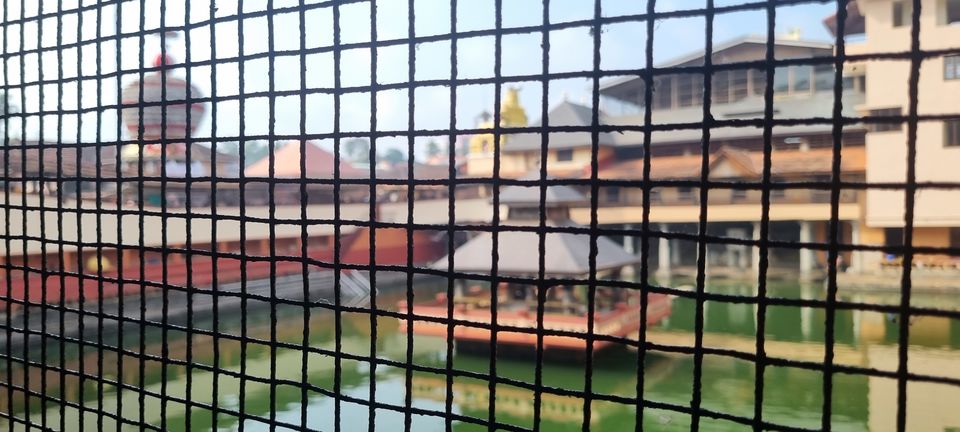 2) Kumta (475 kms- 9-11 Hours)
———-
If you are looking to find a place to stay, Check out 5 mile Beach Resort in Kadle Beach. Tented accommodation with ample parking and trees by the sea side.
You can also go hiking to the Aghanashini view point.
Kumteshwara Temple is a good addition. That's how the place gets its name.
Also, if you love driving, you should Lovely highway drive to Gokarna or Honnavar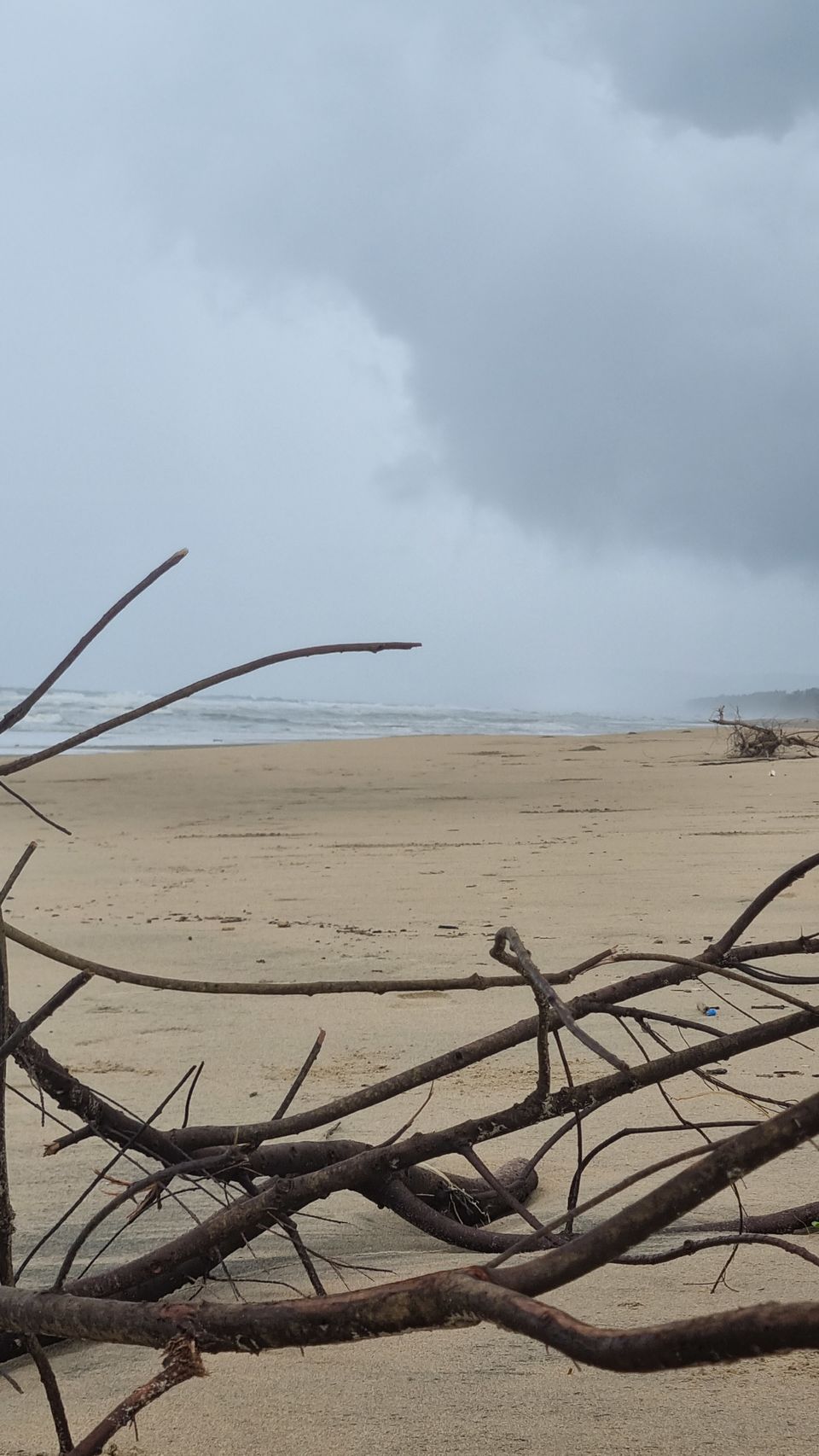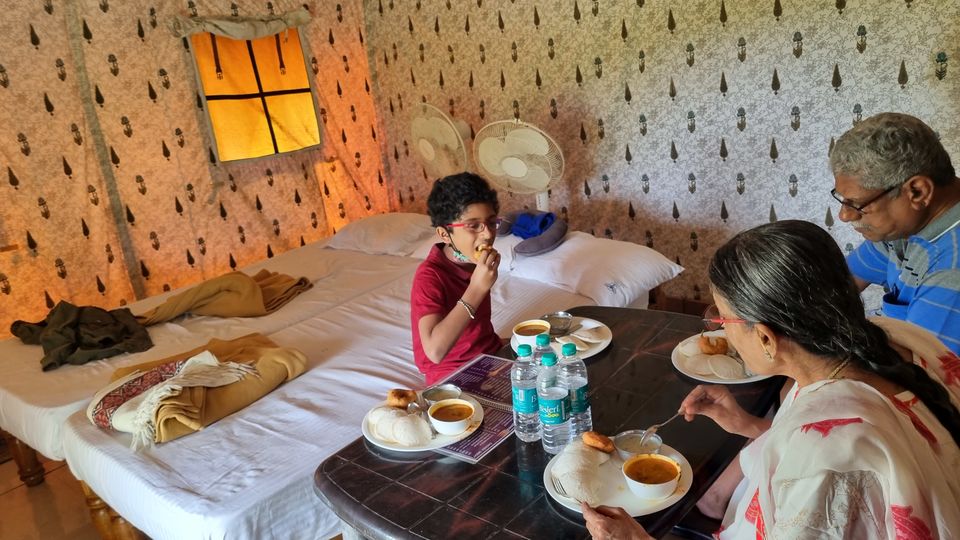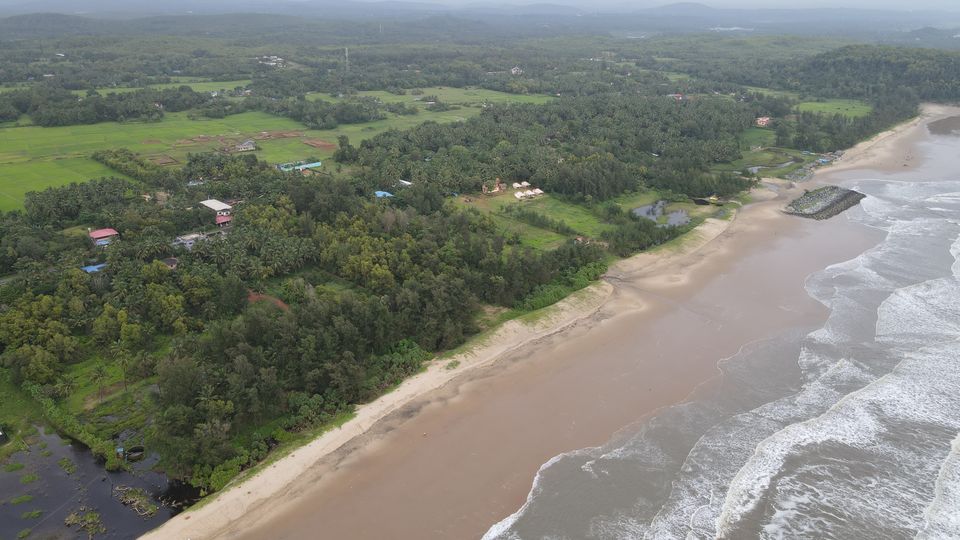 3) Murudeswara (505 kms-10 Hours)
———————
The main attraction is the Shiva Temple by the sea. It looks magnificent to stare at. This was built recently a few years back.
You can also stay in a lodge nearby and explore temples nearby, which are part of Ravana's folklore like Idagunji and Gokarna
Go chill at Tudalli Beach away from the crowds, if you want to enjoy Murudeswara. You could also choose to visit a waterfall nearby called Apasarakonda
4) Honnavara (478 Km- 10 Hours)
—————
Sharavati river and the Arabian Sea guard this patch of land. Magnificent Konkan Railway through these land patches. Catch the train tunnel over a hill transform into a rail bridge at Mavinakurve
Sharavati Kandla Mangrove Forest visit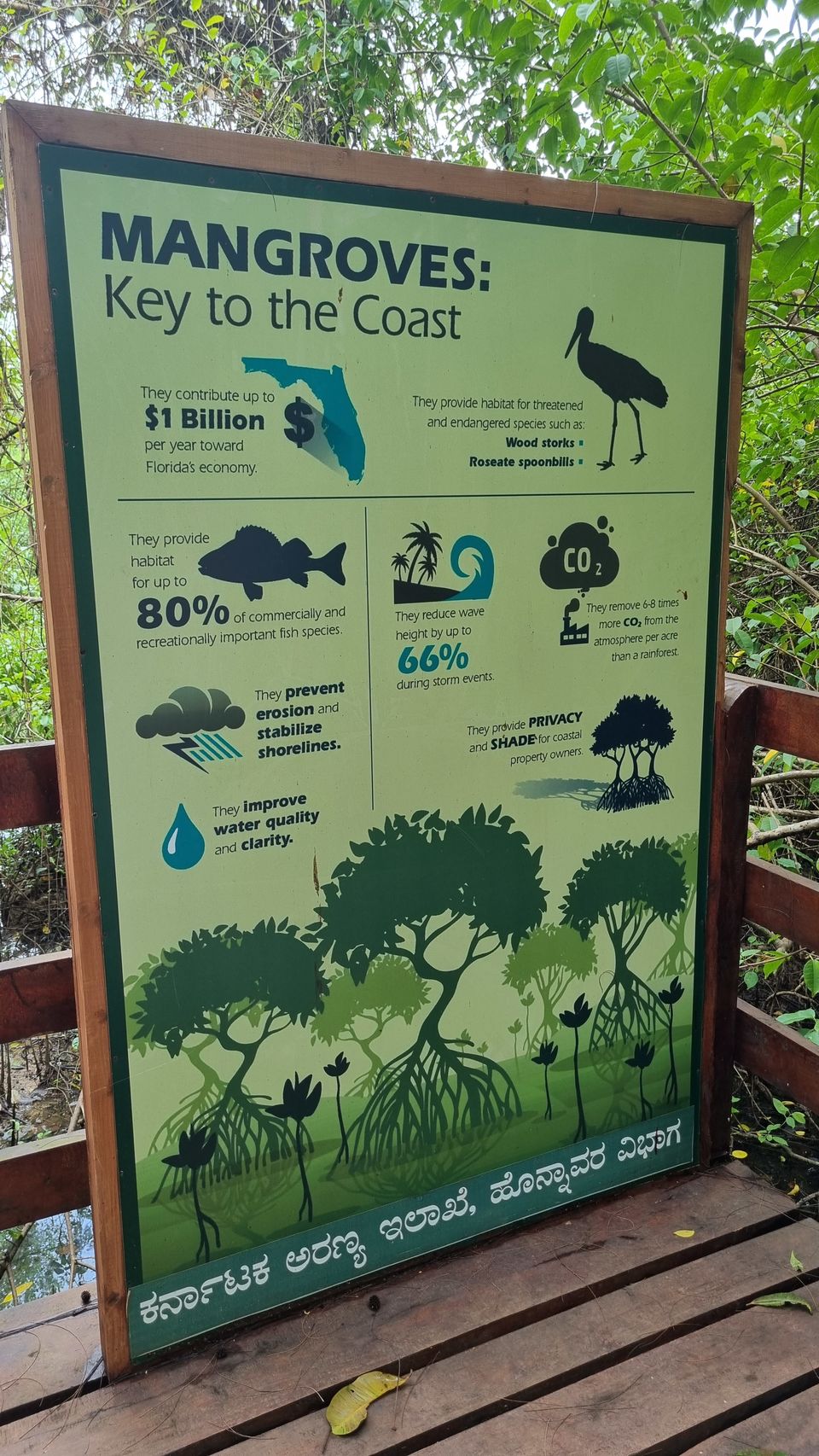 Kasarkoda Beach (Lunch and stay at Mayuri Shanbhag)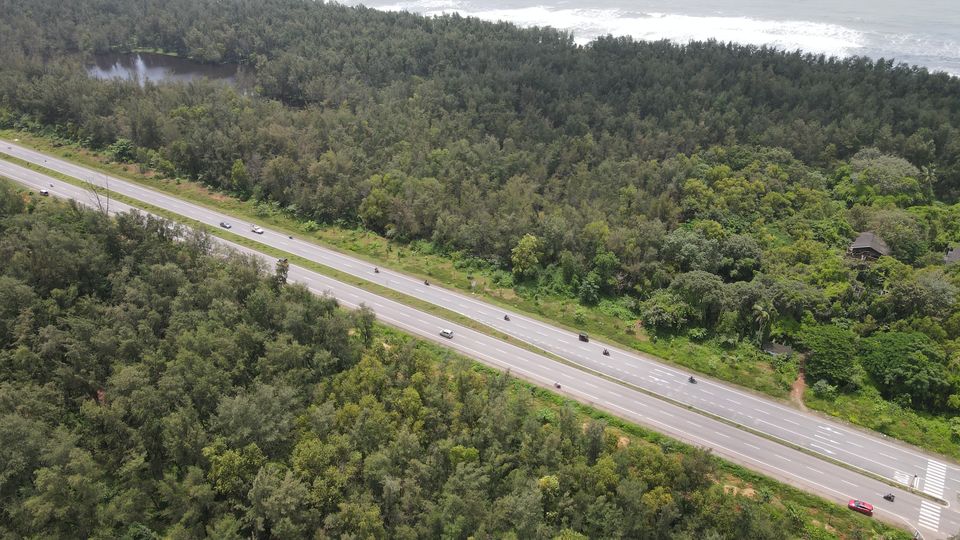 The Apsarakonda waterfall has a minor hike, and is on the southern side of Kasarkoda Beach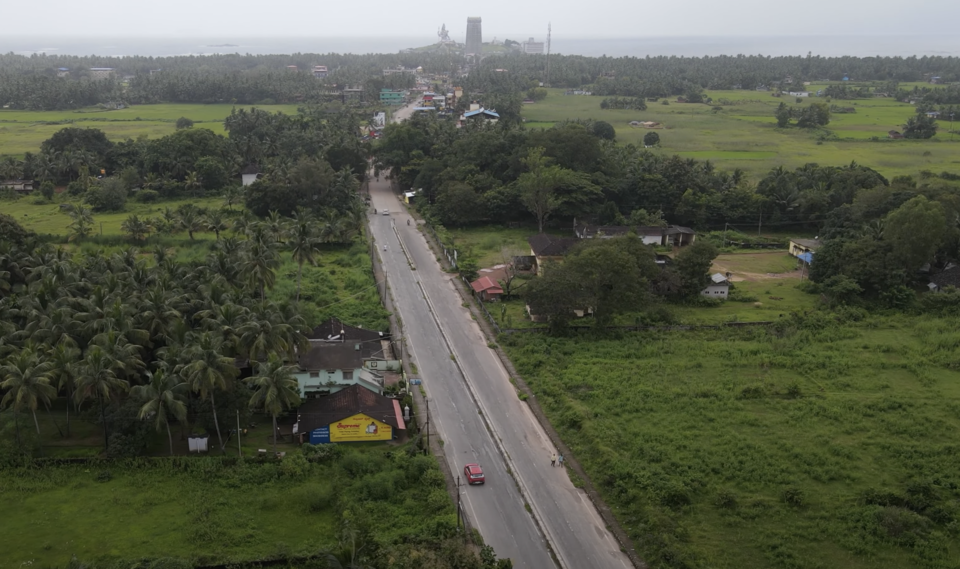 5) Kodi Bengre (420 kms- 9-10 Hours)
——————-
Ideal for a drive through a small patch of land between Swarna River and Arabian Sea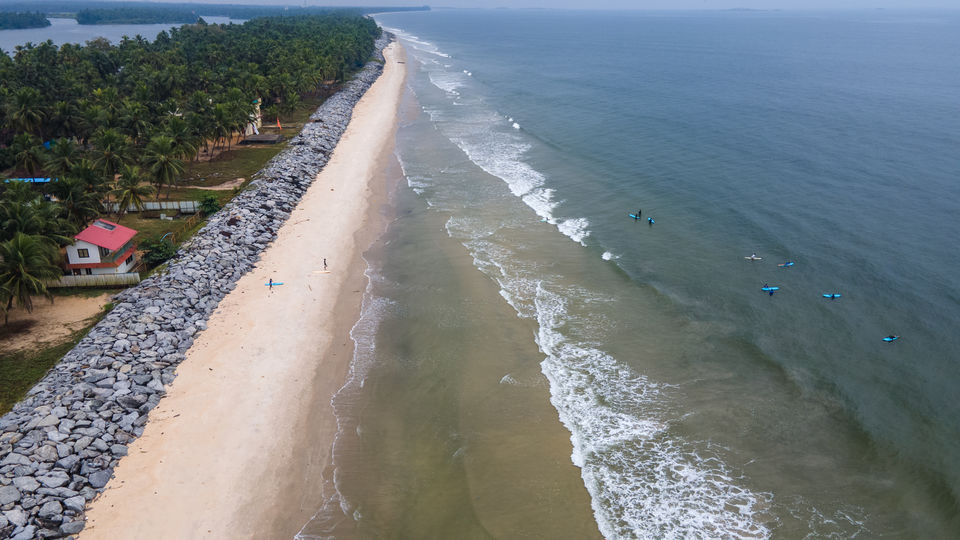 Durga Parameswari Temple
Evenings by Beach Rocks at Low Tide
Kayaking in Swarna River
Surfing at Delta Beach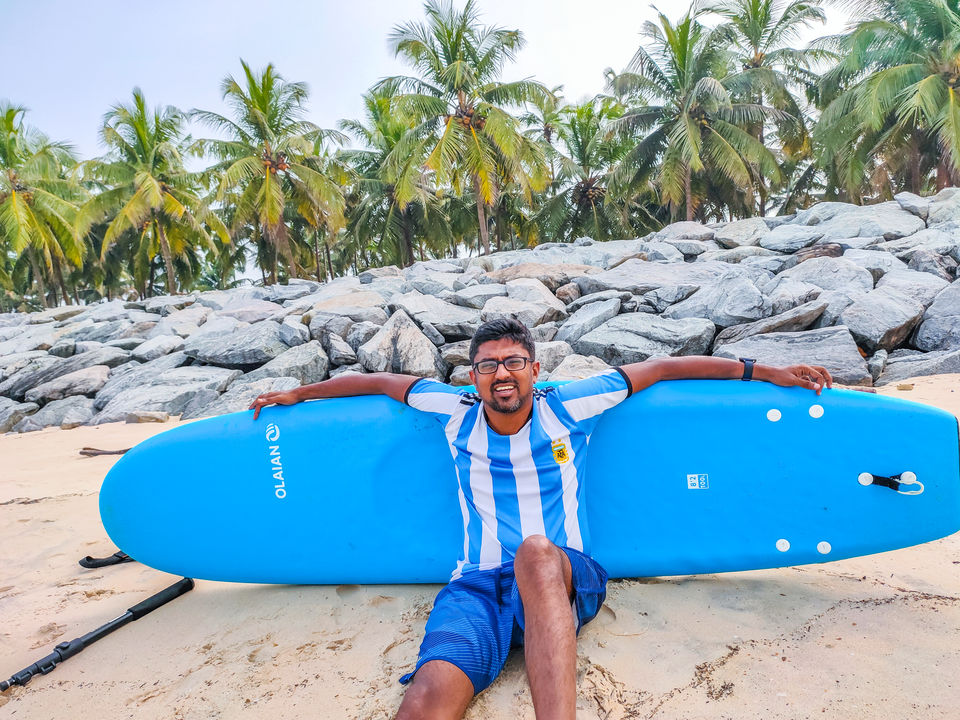 6) Maravanthe (440 kms- 10 Hours)
——————
Tender Coconuts and Bhelpuri by the beach
Explore the little bridge connecting the Kolluru and Souparnika river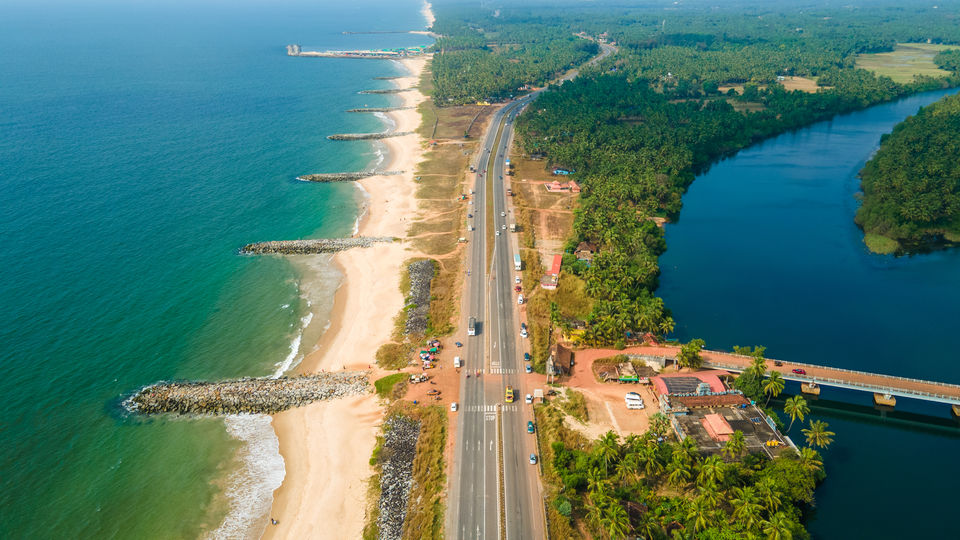 Walk alongside the rocks that dot the beach like a pattern
7) Byndoor (460 kms- 10 hours)
————
Beautiful beach at Ottinene
Hike up to Sunset view point
Visit Someshwara Temple on the Beach
8) Yermal Bada and Mulki (400- Kms- 9.5 Hours)
—————————————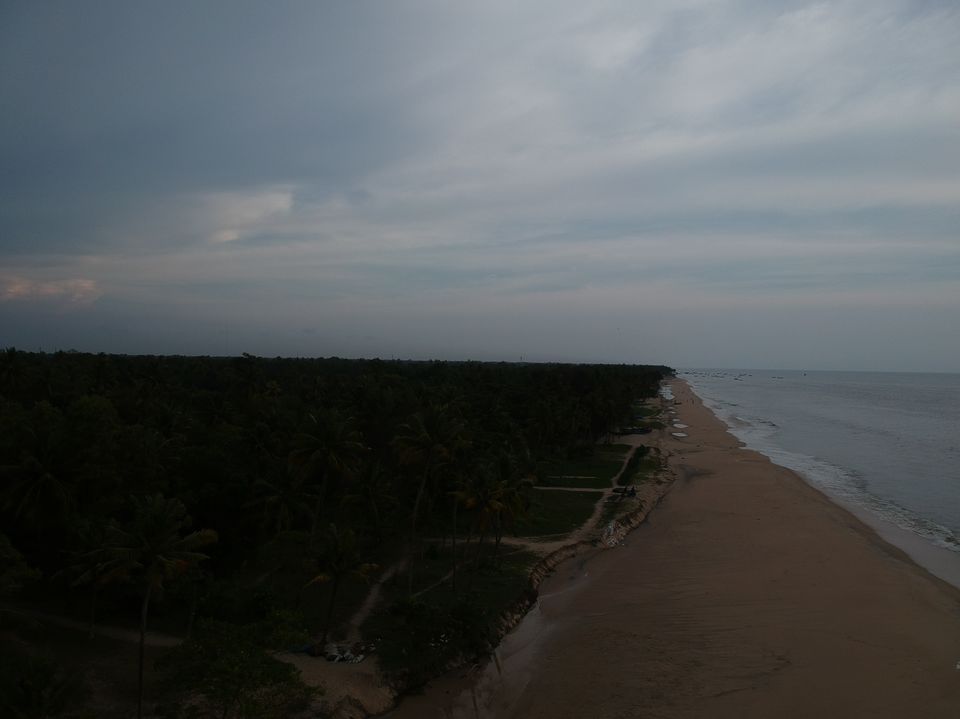 Stay at Yermal (Palmgrove resort)
Quiet beach and near Kaup/Kapu Lighthouse
Mulki Island Beach Kayaking
Camping in a local village (Contact Kayakboy)
9) Karwar (530 Kms- 11 Hours)
————-
Watersports in Tagore beach + Konkan Devbagh Beach drive
Kali river bridge and exploring shantadurga temple
10) Vedaranyam + Kodiakarai + Tharangambadi(Tamil Nadu) 400-500 kms (8-12 Hours)
————————————————————-----
Origin of the Vedas- Vedaranyeswarar Temple
Beautiful Beach where you can drive
Tharangambadi Fort- Great for history buffs. Shows how easily the west fooled the kings of these areas to give away their lands
Tharangambadi beach stay (Bungalow by the beach)
Kodiakarai- Edge of India closer to Sri Lanka's Point Pedro (Near hometown of Late Captain Prabhakaran from Eeelam)
In case you want to know about Point Pedro and nearby beaches in Sri Lanka- and
11) Puducherry + Pichavaram (Tamil Nadu) (400 kms-9 Hours)
———————————
Pichavaram Mangroves boat trip
Temple Circuit coast- Tirunellar + Sirkazhi
12) Rameswaram (606 Kms- 13 Hours)
———————
Ramanathaswamy Temple + Ramar Patham + Lakshmana theertham + Hanumar Theertham + Villondi Theertham + Kalam Museum
Drive or Rail trip over Pamban Bridge
Watersports, Snorkelling, Kayaking, Wind Surfing at Kathadi North
13) Covelong Point (Tamil Nadu)
Surfing Village of Covelong/Kovalam
13) Mahabalipuram
Stay at Radisson Blu Temple Bay or any of the local homesteads in Othavadai street
14) Mararikulam Beach (Kerala) (582 Kms- 13 Hours)
——————————————
Ayurveda by the beach. Quiet beach with river meeting sea and forest leading to beach
Go here, only if you are a fan of pinkish sunsets
Thaneermukom Tank Bund near Marari
15) Polem Beach (South Goa) (542 kms- 12 Hours)
Technically Goa's last beach
Forest leading to a beach. Surrounded by big hills on sides
16) Galgibaga Beach (South Goa) (550 Kms- 12 Hours)
Beach meant for Selfies. Gorgeous view from Parrikar Bridge
Forest Leading to Beach. Very quiet and turtle nesting spot
Small Trips to Loliem Railway station on Konkan Railways
17) Querim Beach (North Goa) (650 Kms- 14 Hours)
No Proper accomadation makes this peaceful village look like the pristine part of Goa. Simple village life fun.
Beach Bumming and having food at local joints in village
Ferry Ride to Tiracol Fort
SCUBA Diving trip to Redi Beach nearby along with Redi Ganapathy Temple
Paragliding in Keri Village hill
Climb the hill and get to Arambol Sweet Lake -
Simple Sunsets and Sea Life
18) Agonda Beach + Cabo De Rama Beach (South Goa) (565 Kms- 13 Hours)
Gateway to the beaches in South. Very quiet and beautiful
Cafe's in Agonda-Kopi Desa, Zest Vegan, Fatimas, Manveer's Kitchen
Morning 2 wheeler drive to Butterfly Beach or boat trip there from Agonda
So, 18 destinations uncovered in 2 minutes! Where are you heading to?