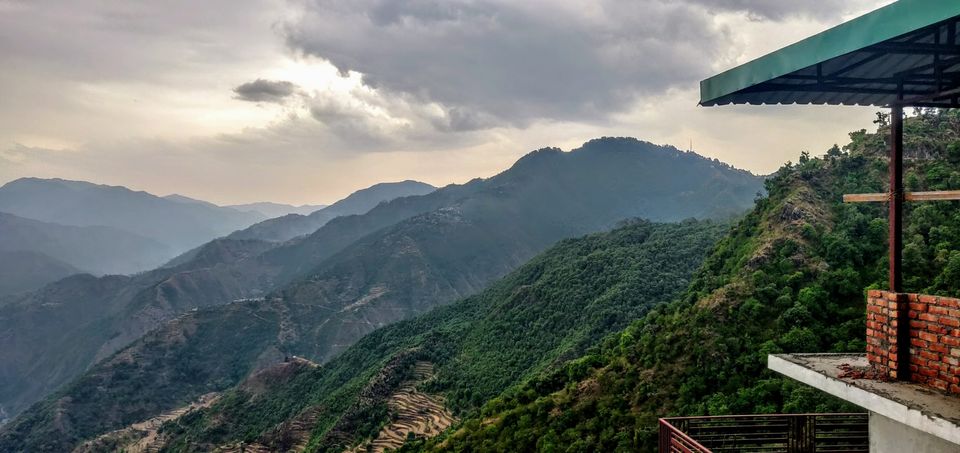 So it started with, my cousin sister coming up with the plan of visiting Andamans in June. And I wondered, what will she do there in June? So, being the planner for the trip, I thought of looking for places, which aren't amidst the hills. My cousin being a sufferer of motion sickness.
But then, I landed from Sikkim to nainital to mussorie.
And from almost an eight to ten day trip to five day. We started off on the 4th June at 10:30 pm.
We booked a private taxi, we being six people - four adults and two kids, we booked an Innova Crysta. We left our home at about 11 p.m. taking a hault at Hotel Lily's for freshening up and having a cup of tea. We then pulled over near Delhi somewhere. Even if the driver wasn't tired, we kept wondering if he must be needing some rest so let's stop for a cup of tea. I can't say, who needed tea more? Us or the driver.
The expressway was beautiful. One can easily vary between 100-120. But our driver being himself, was driving at an ease of 110-120 km/hr..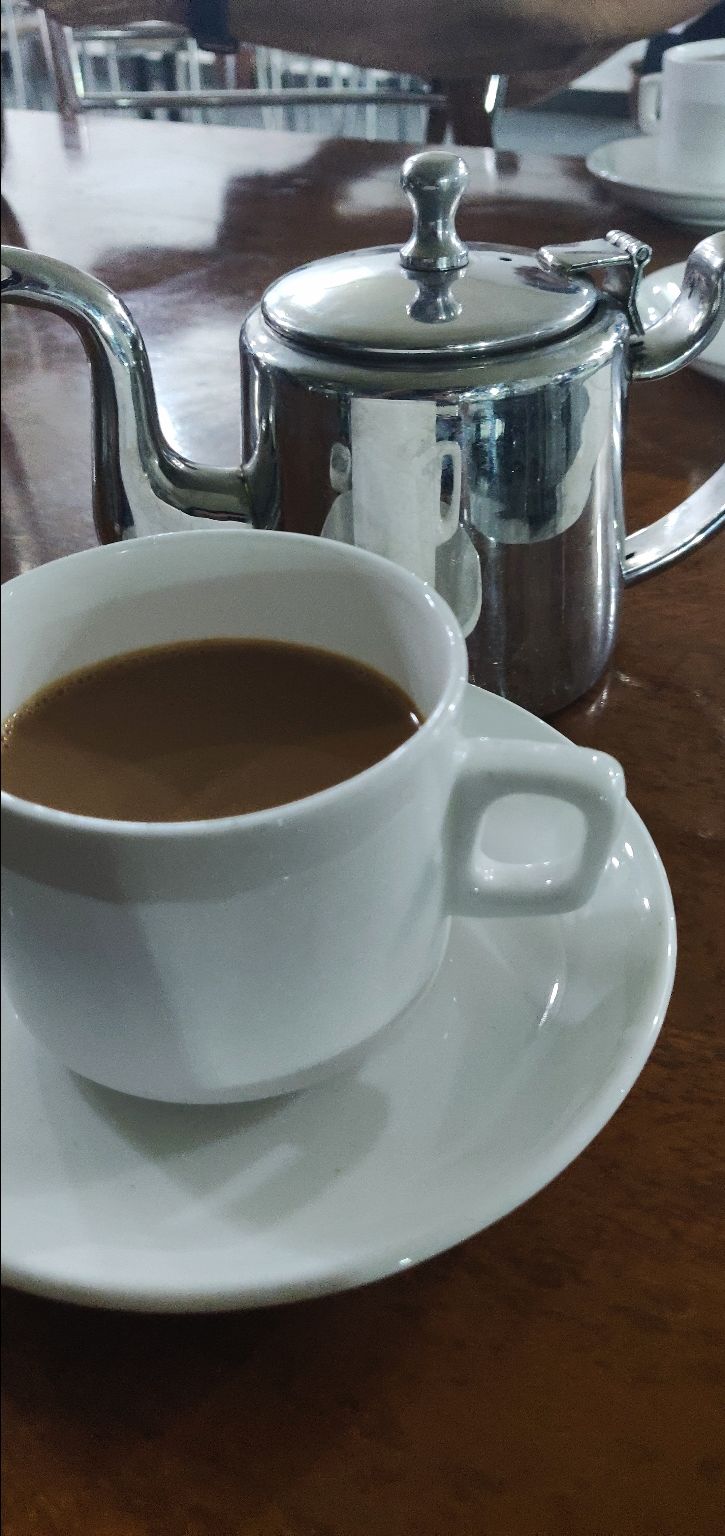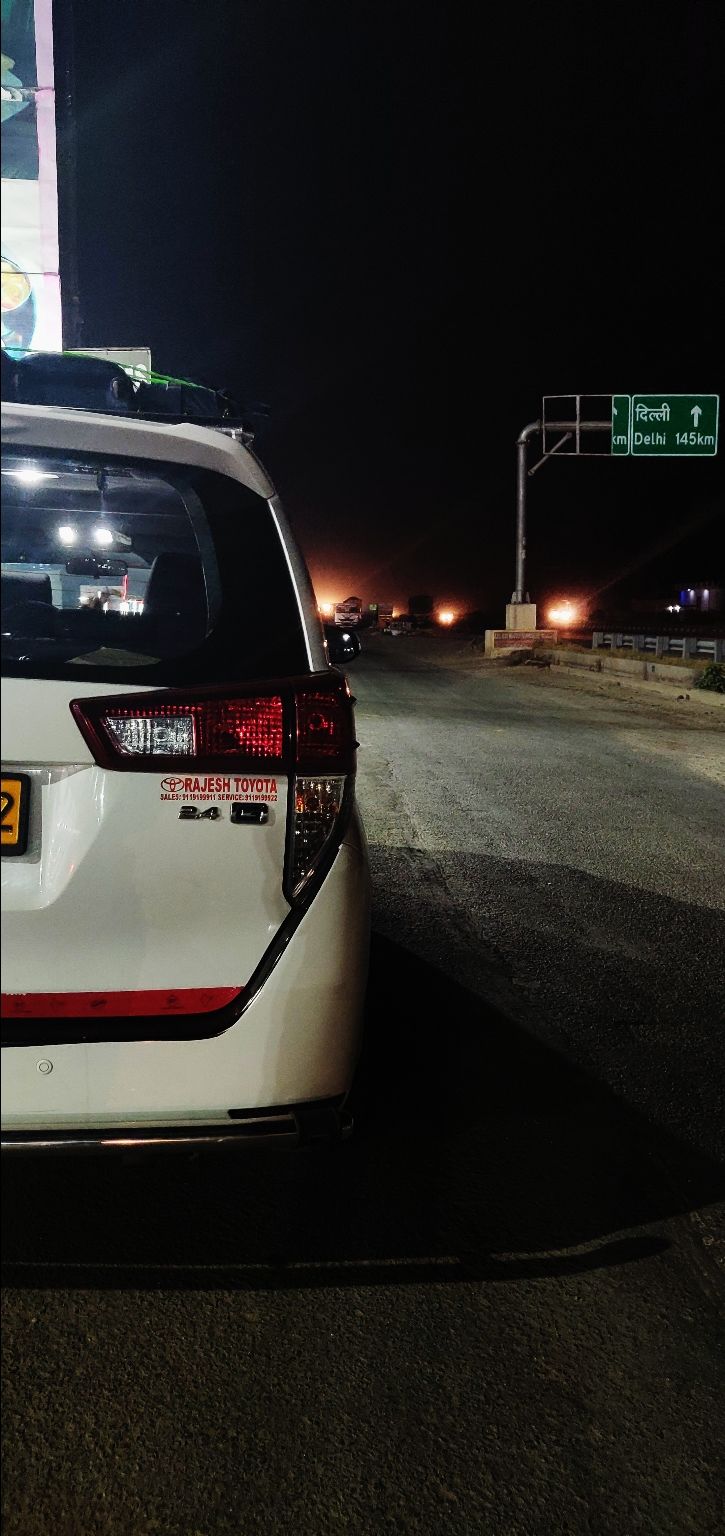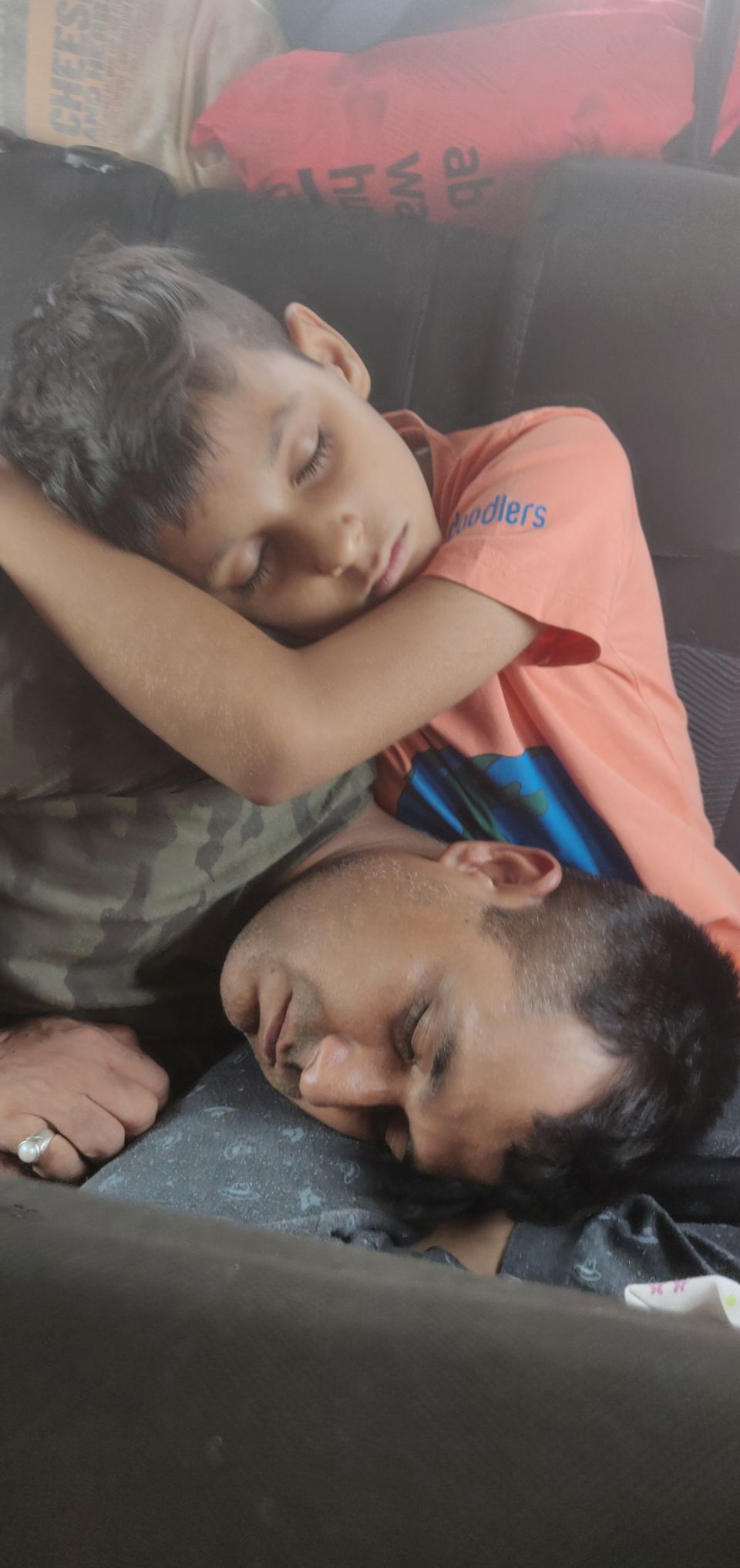 On day 2, we reached Mussorie around 3. It was a lot of traffic on the roads, which caused us to get delayed else we we're expecting to reach by about 11. So I booked this place, La solitude resort, which was about 4-5 kms before mussorie. The place was beautiful and secluded from the hustle bustle of the city. Though it was disappointing how those people were carefree of the services to be provided. You can look at the pictures below. I was so mad after reaching the property. Only because of the loaction and giving a good thrash to the person in charge, they got a bit more responsible. As we reached late, we did not have much time to explore the city so we freshened up and had a good lunch at the hotel only. After which we headed for the gun hill ropeway. We had to walk quite a bit on the mall road to reach the particular point. It was a good crowd, that we had to wait for our turn for good about two hours.
After reaching the top I realised, the view was breathtaking. However, it purely was a waste of time to go all the way up there and find that small a place so commercialised and people hogging over for things.
While heading back, me and my jiju had decided to have good beers so we got three Budweiser magnums and spoke to this restro person who allowed us to drink beers in the restro. We ordered chicken biryani, chicken starter to have with the beer and coldrinks for kids. That was one hell of a dinner.
I definitely wanted to try to the lovely omelette centre but it was closed due to the day being Eid.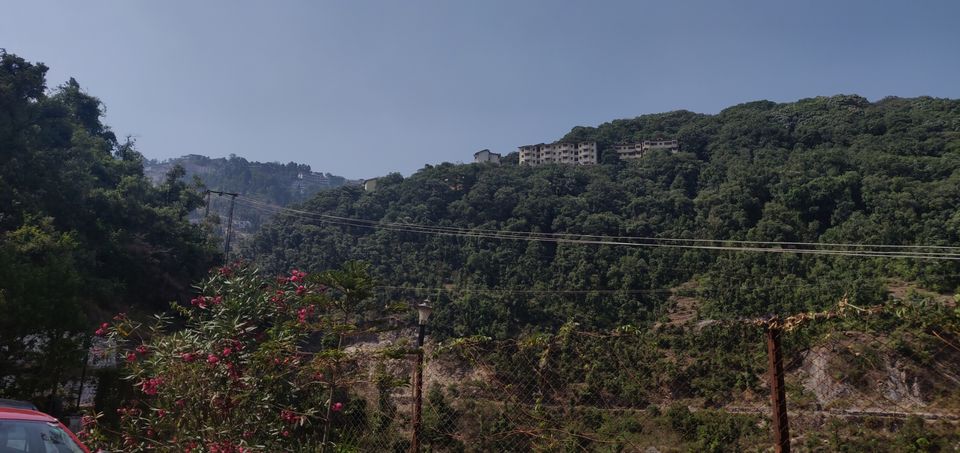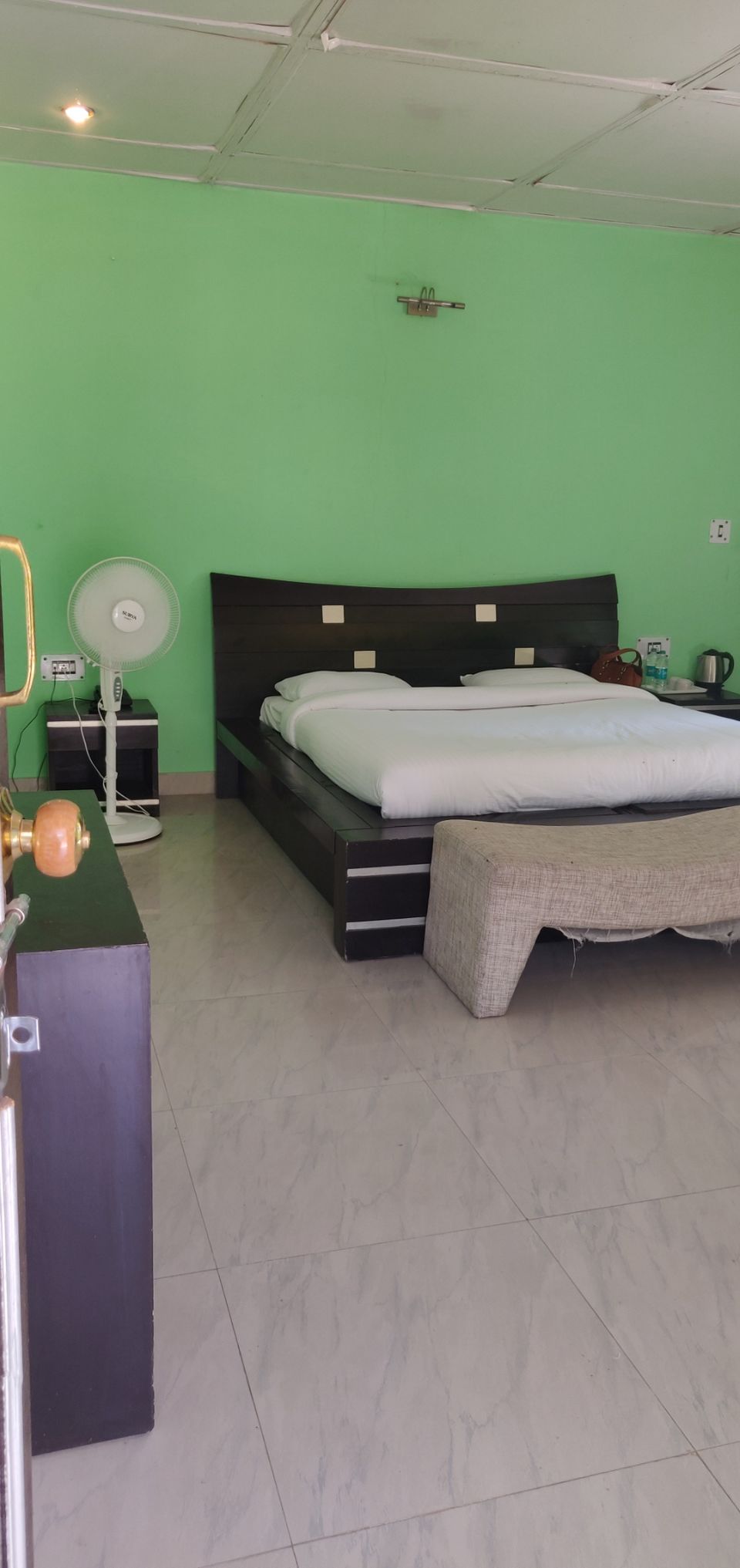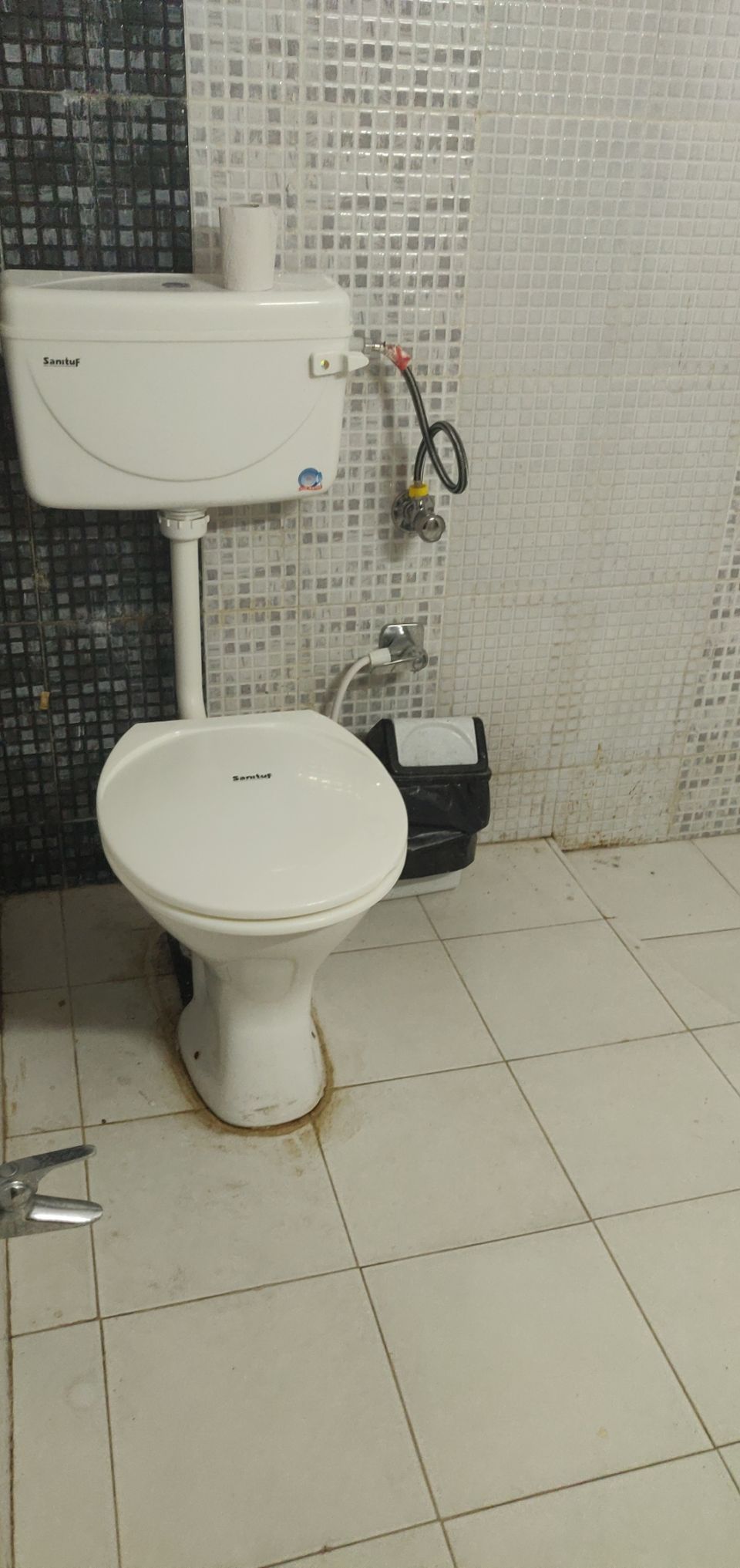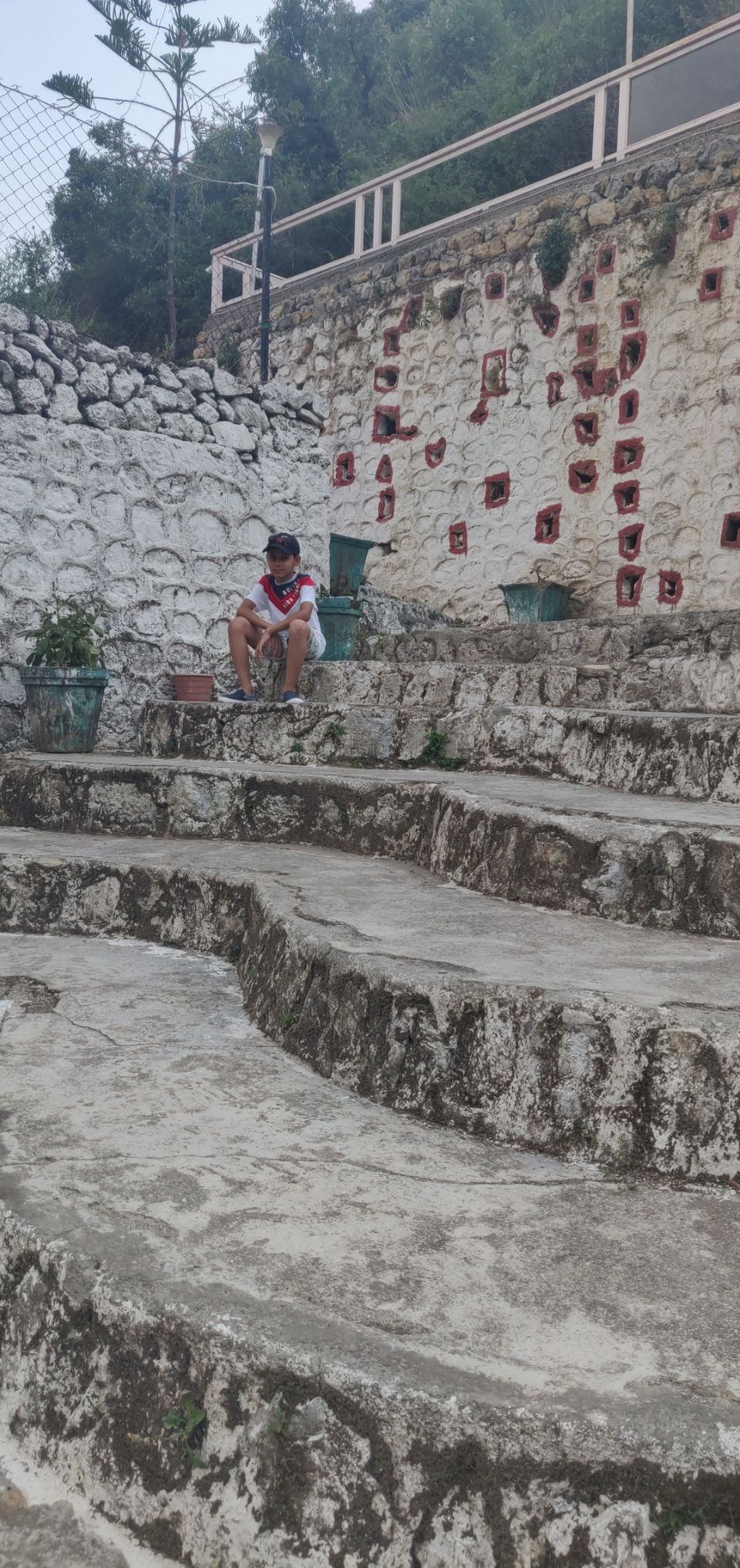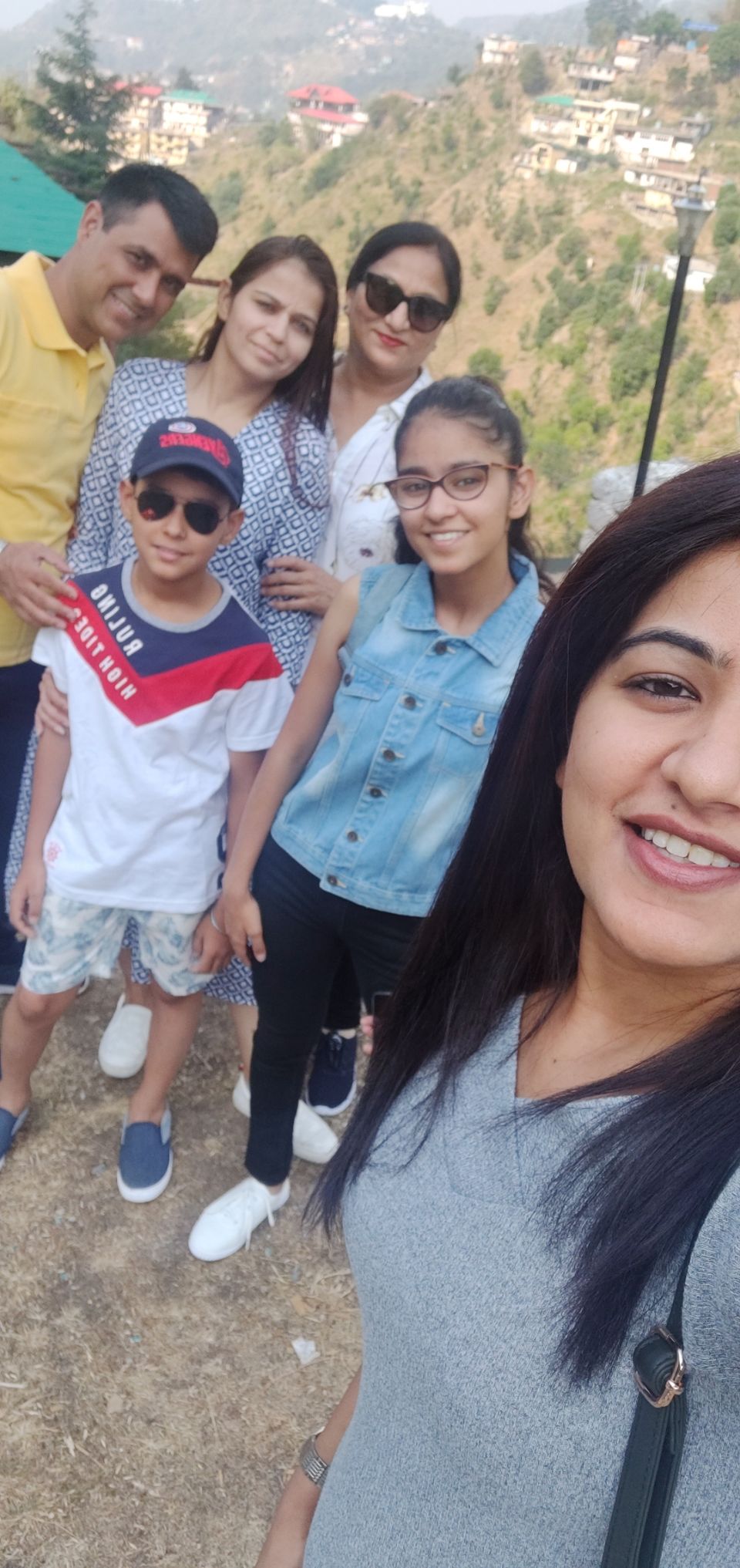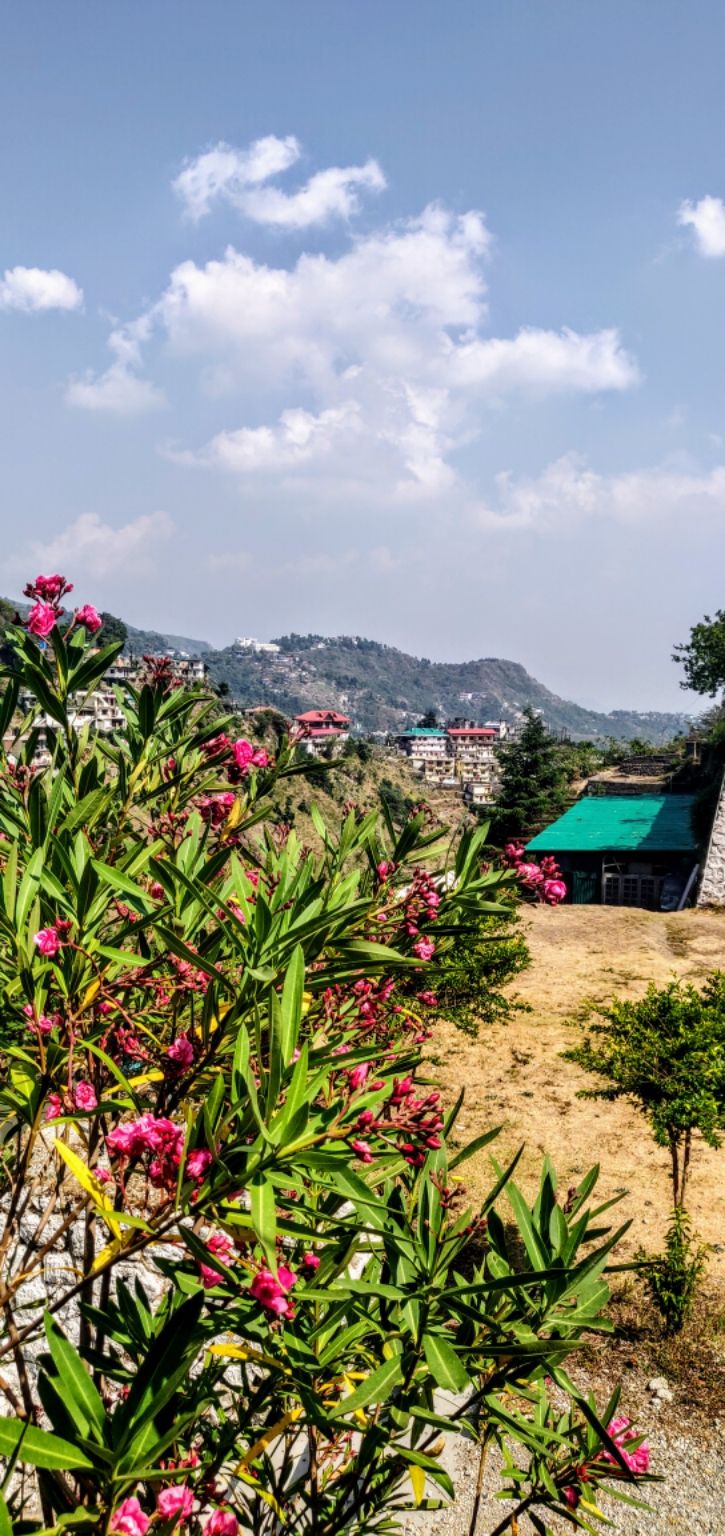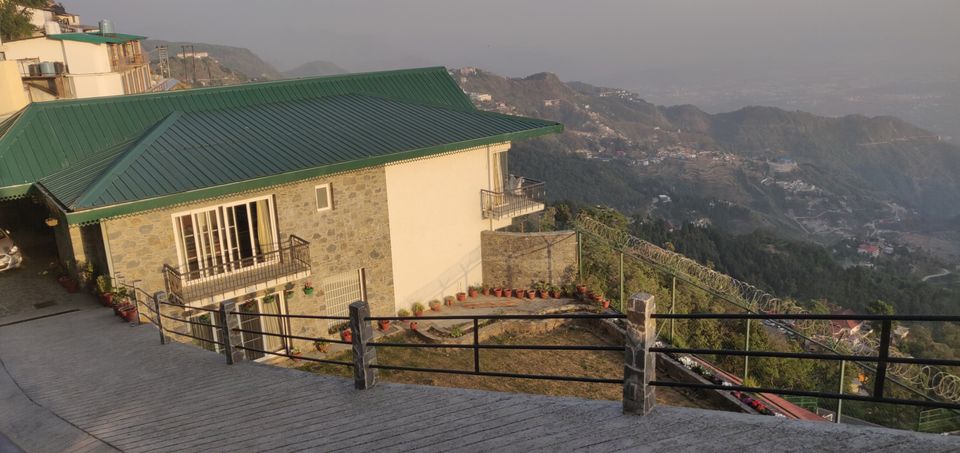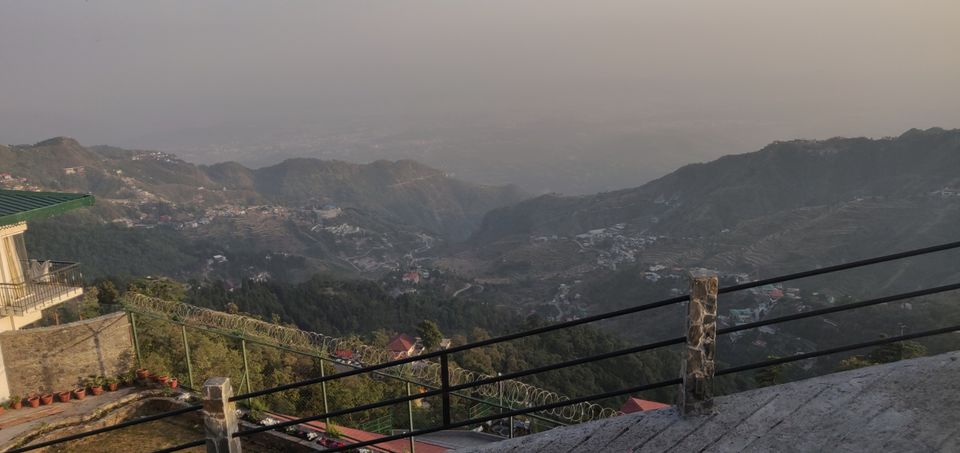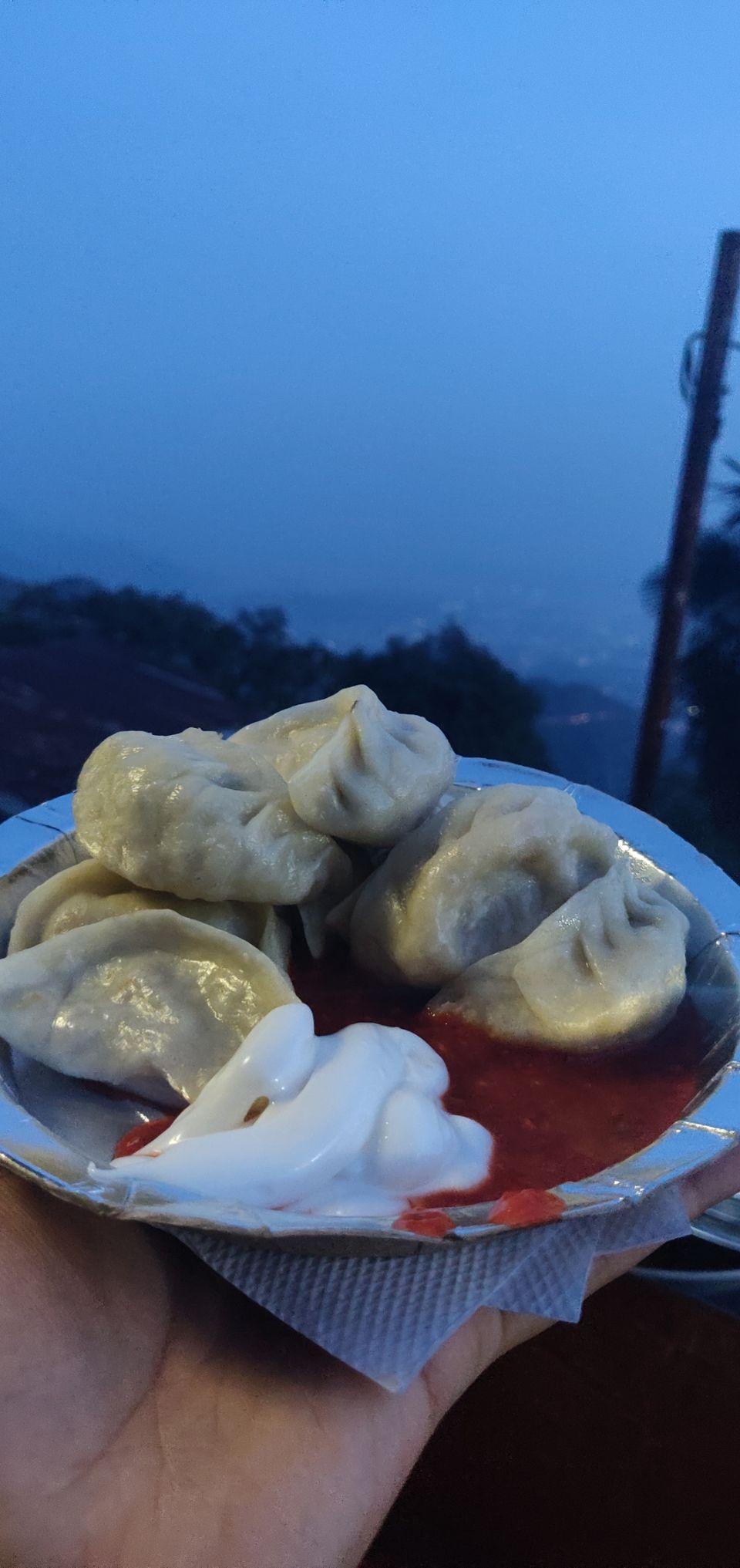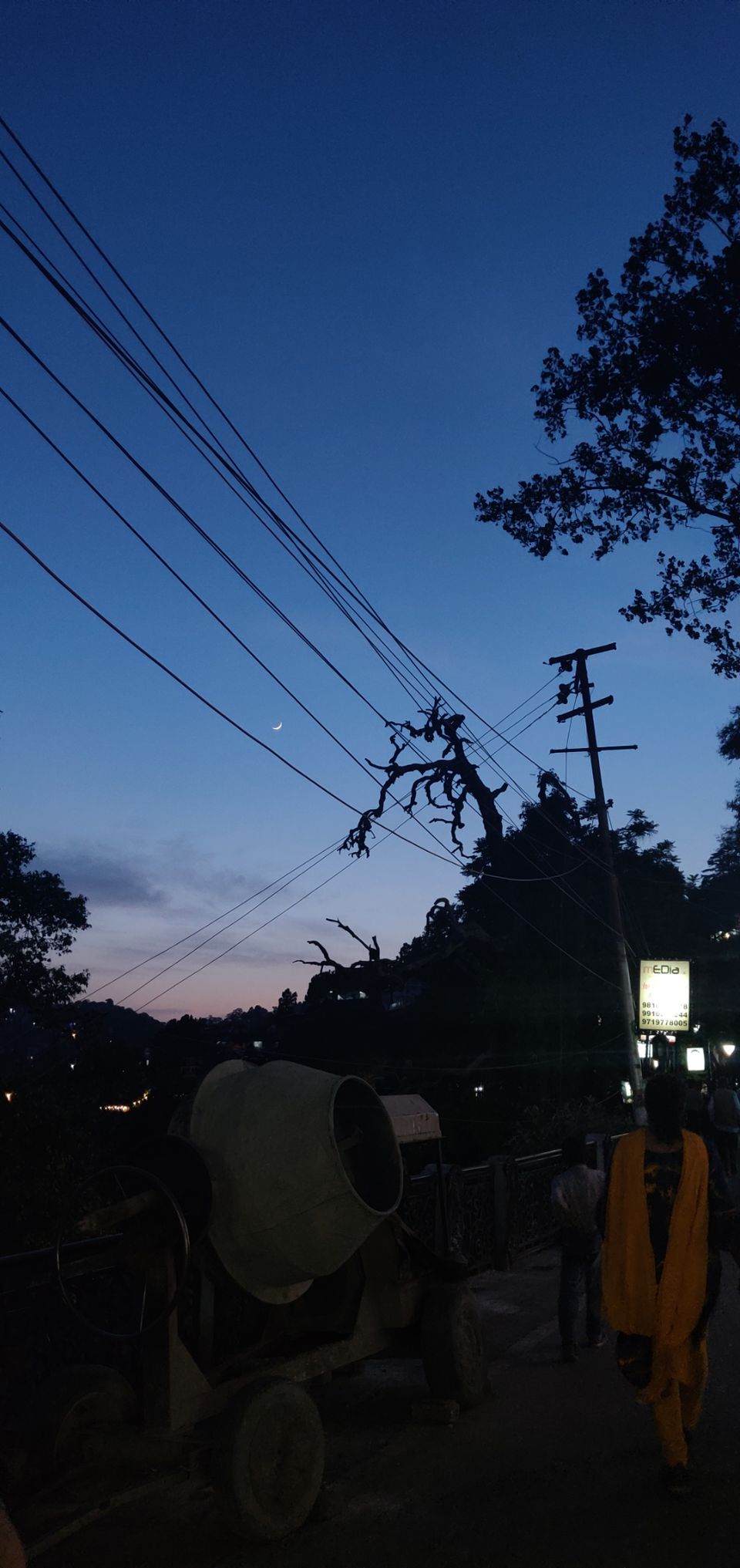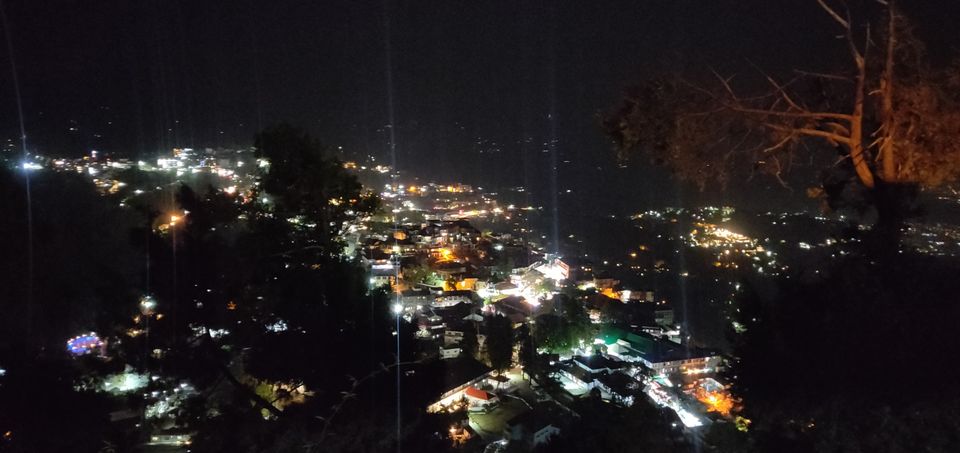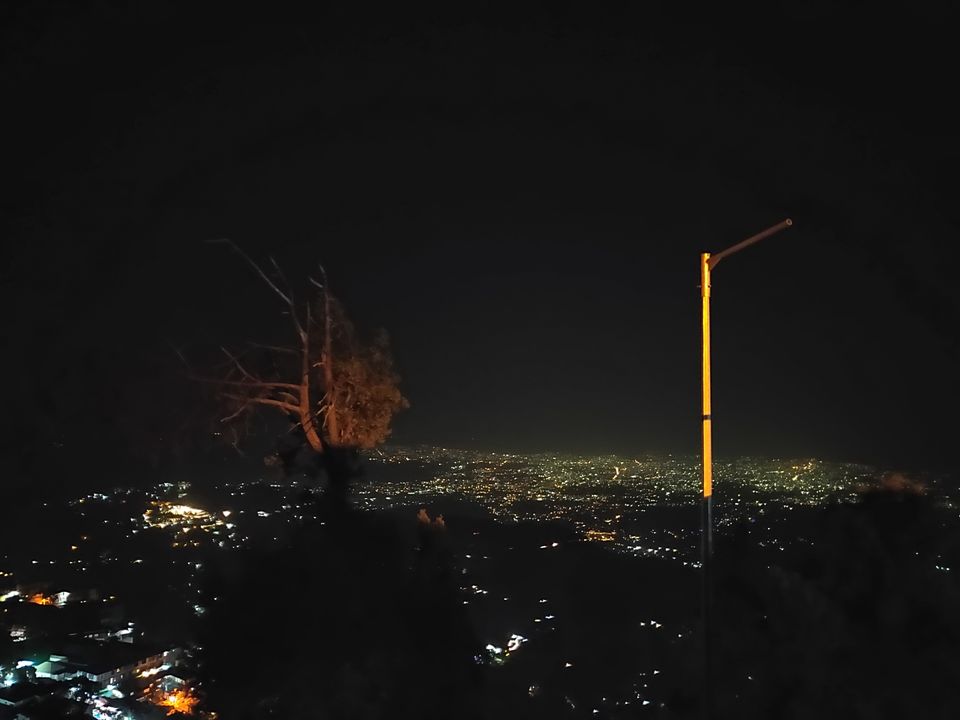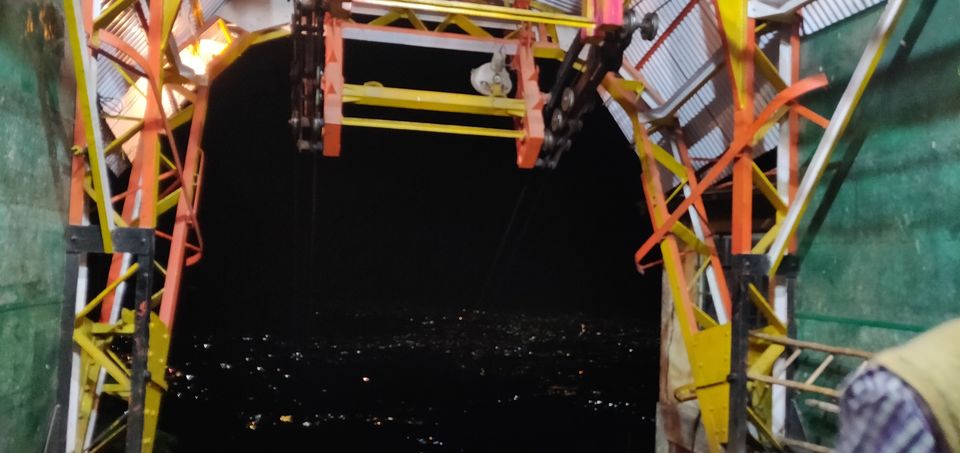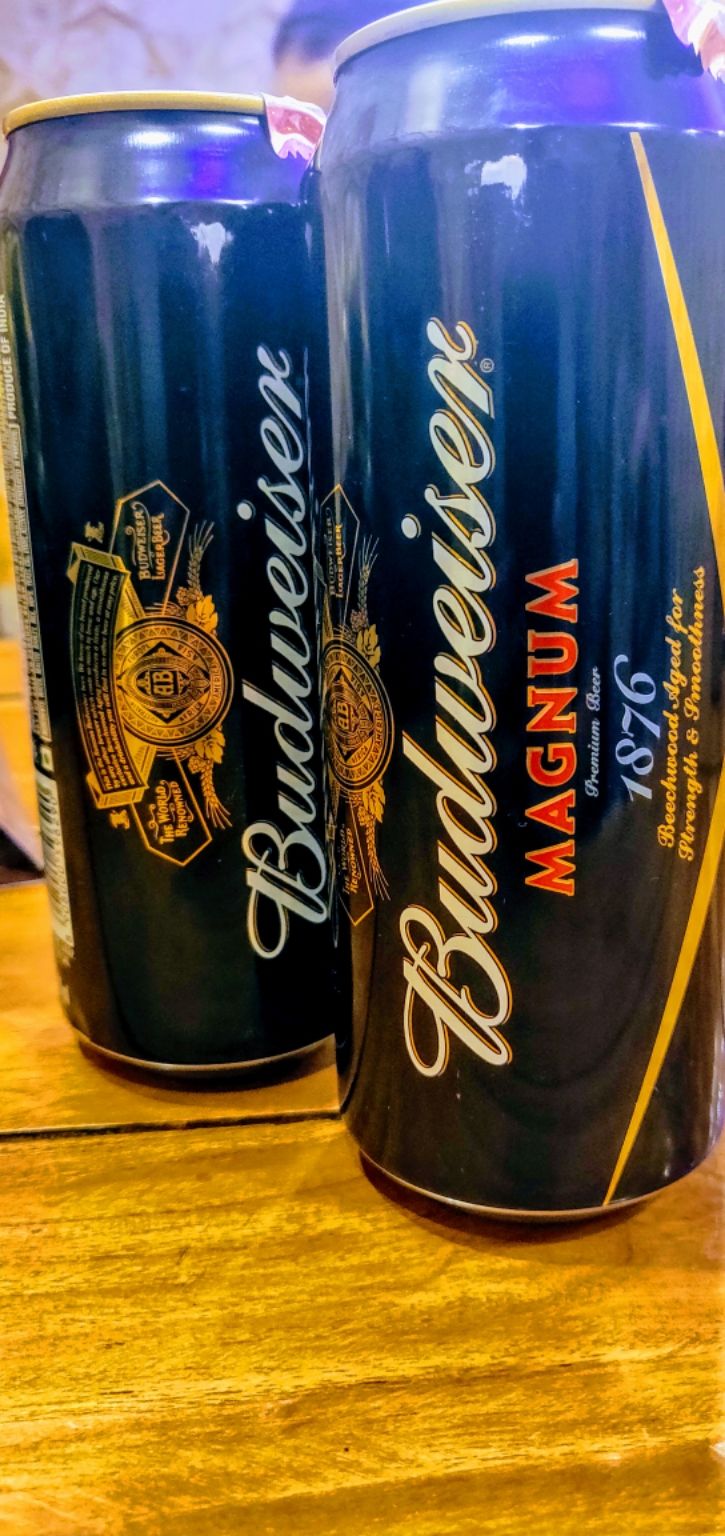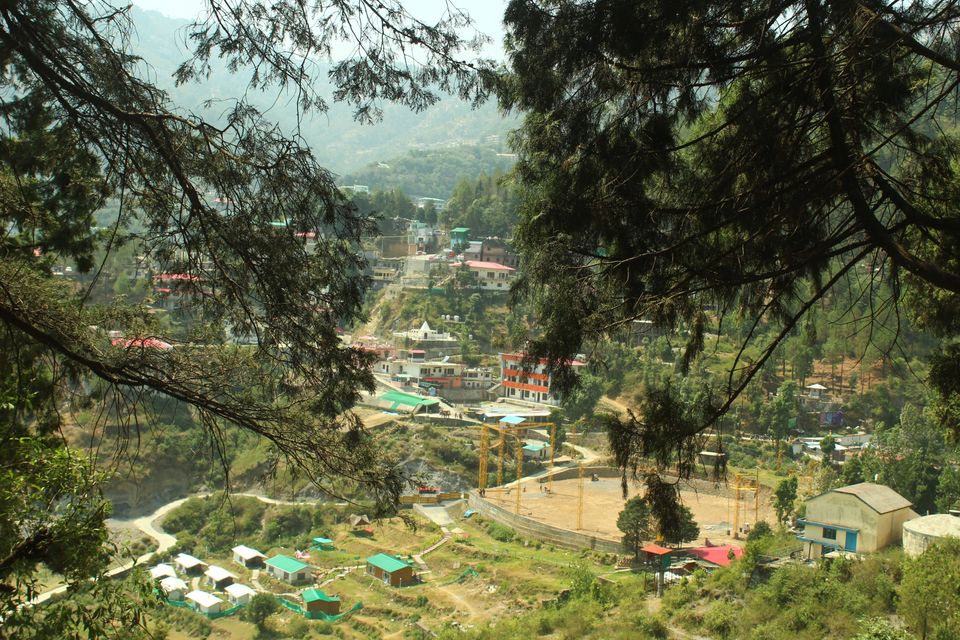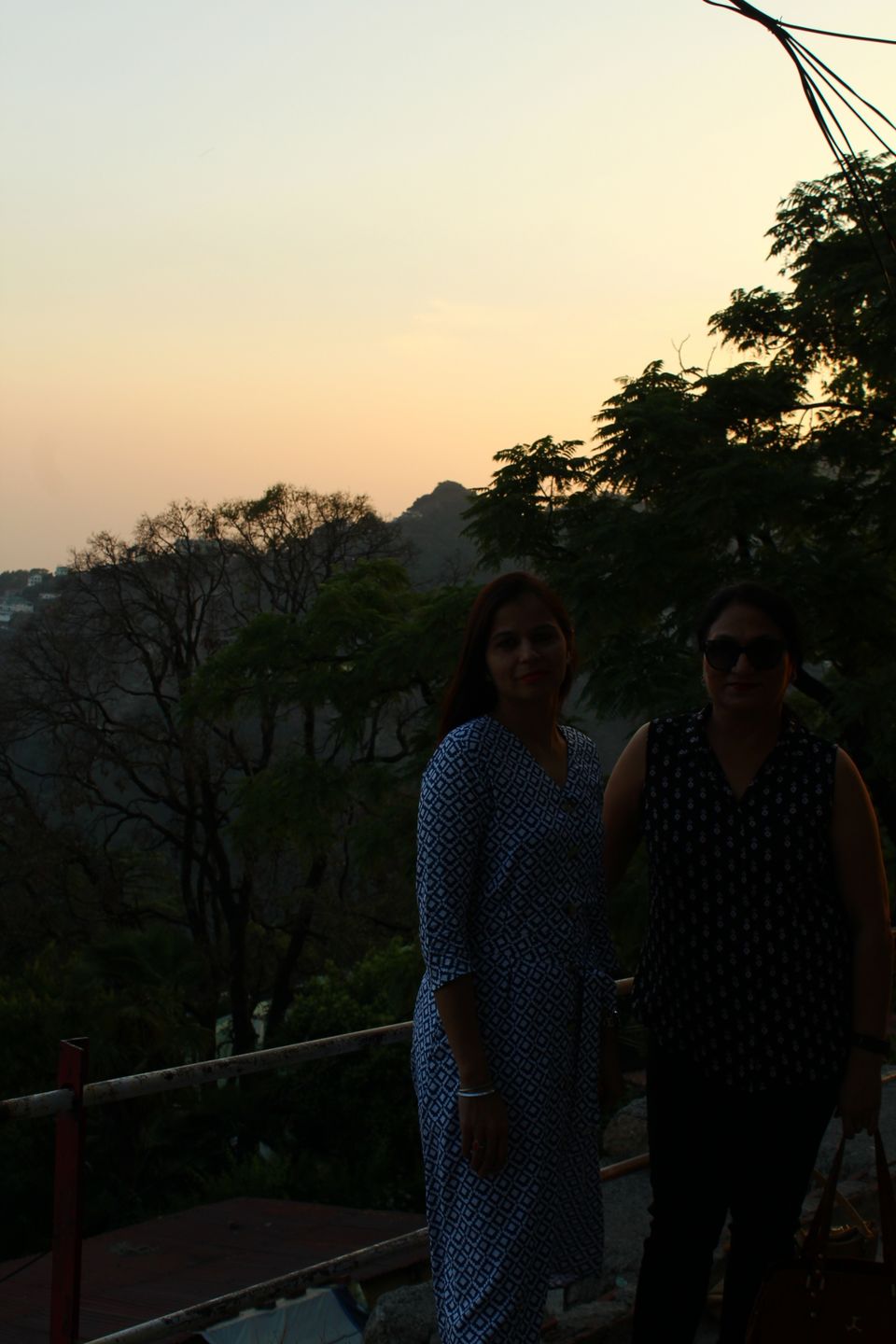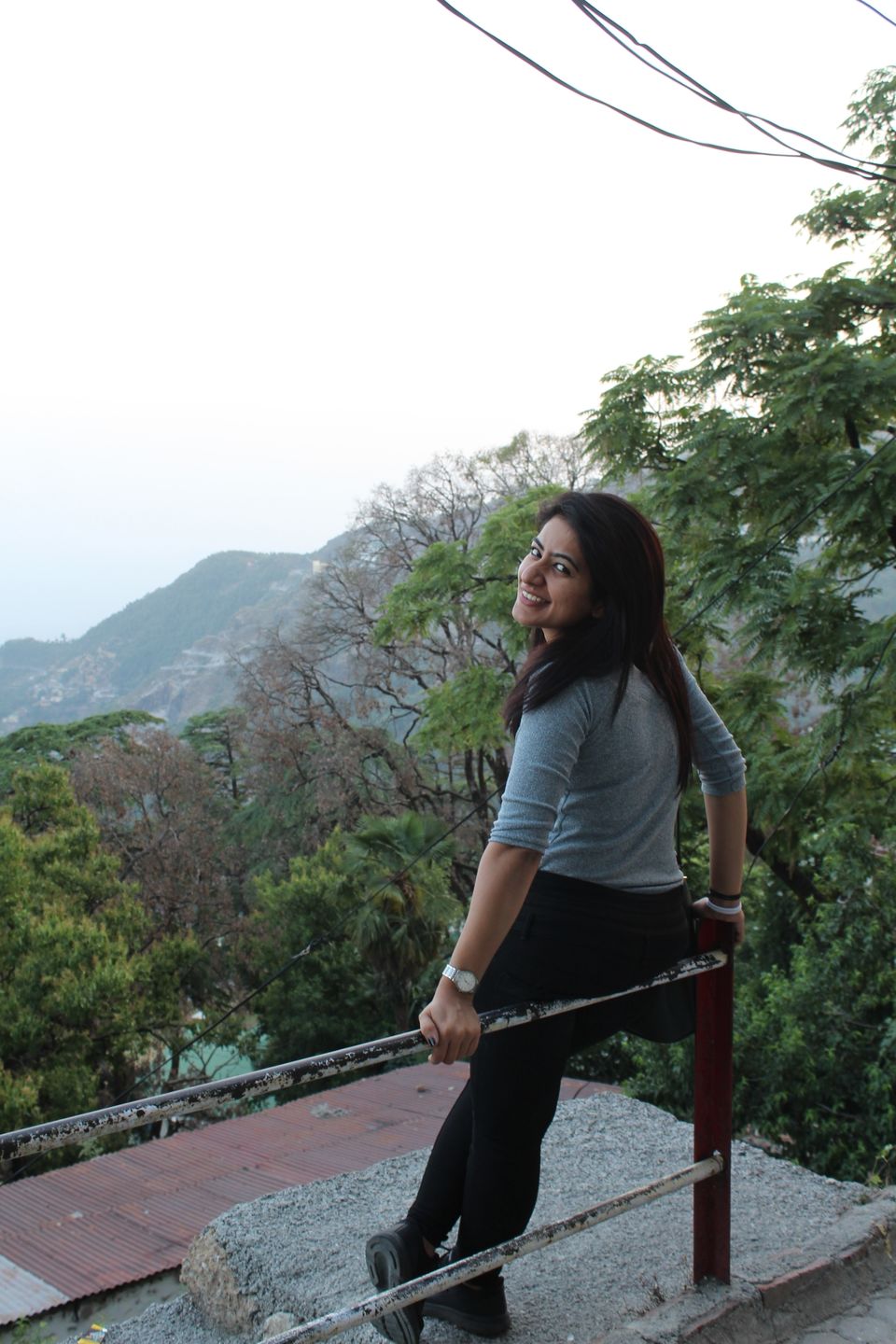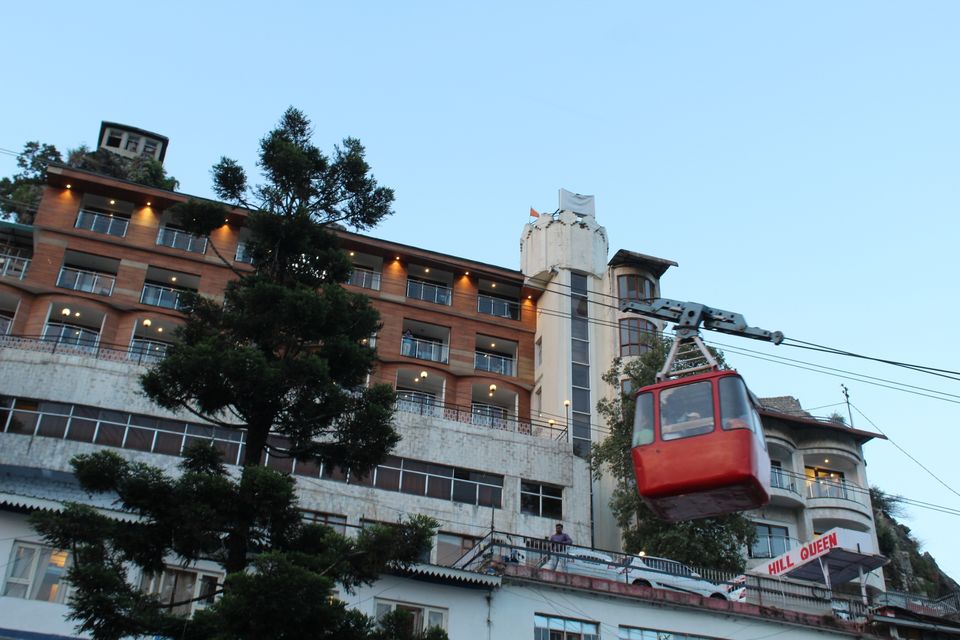 So the plan for this day was to visit Kempty falls and later go to Buddha temple. But who knew what the roads of the hills behold for us.
We headed for kempty around 11:30 that day. And until 1 we couldn't reach. So we asked our driver to drop us off at the nearest place and we started walking. On our way, we came across people who were drenched and walking past the streets. Making you feel filthy if nothing else. We had imagined what crowd we will get. And yes, we we're right. You couldn't even see the complete fall from a distance. The place is crowded with small stalls and shops. There were so many people who were inside the small puddle that forms with tubes and any garment what so ever. Cheap crowd is what I would say. There itself we had decided we ain't letting the kids in. We walked further and we saw this adventure resort named, Kempty adventure resort. That place took 100/- per person and we walked down a lot of stairs. But it was quite and serene. The property maintained amidst the hills, had it all. Small boating area, sports for kids like, zorbing, plank bridge, swimming pool, boating. And actual kempty fall also dropped in that area.
It also started raining there and the weather was suddenly beautiful.
After that we stopped by for some Maggie and hot tea as the weather called for it, we thought we will head for the Buddha temple or the George Everest house. But thanks to the jam that we were stuck in. That we stood on one road for about three hours. And it was until 8 p.m we stood there like idiots. So obviously all plans ruined. We called our hotel person from there to arrange some food and beers for us. So that we can go back and have some chill. Which thankfully he did. That night the temperature fell onto 18° which was worthy of the rain.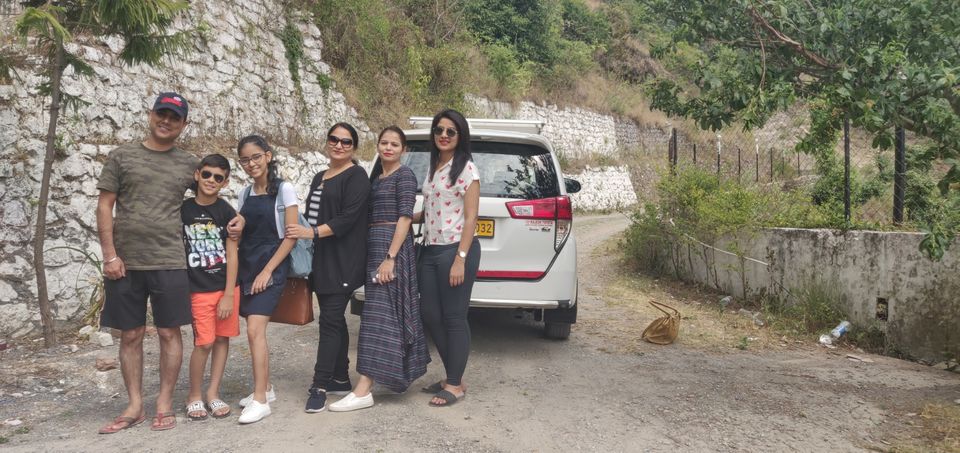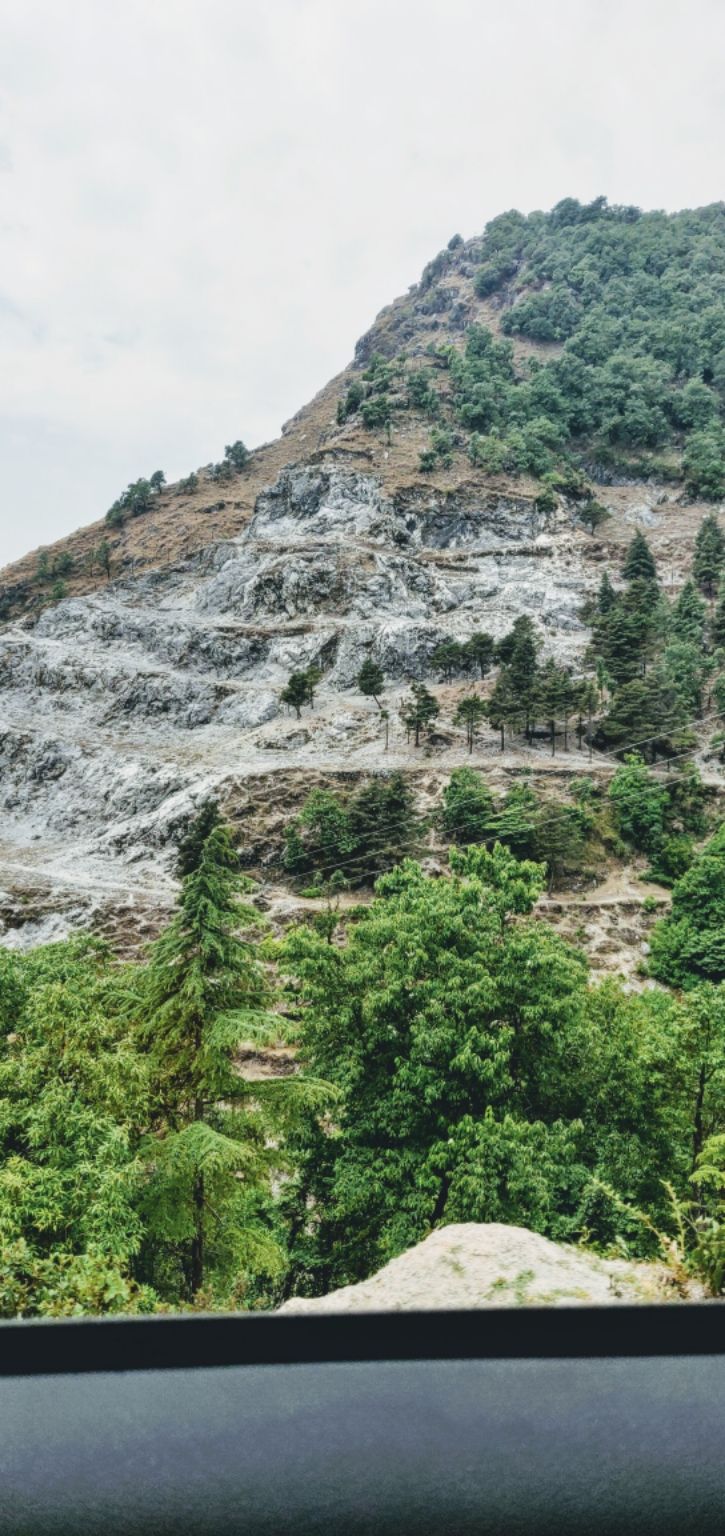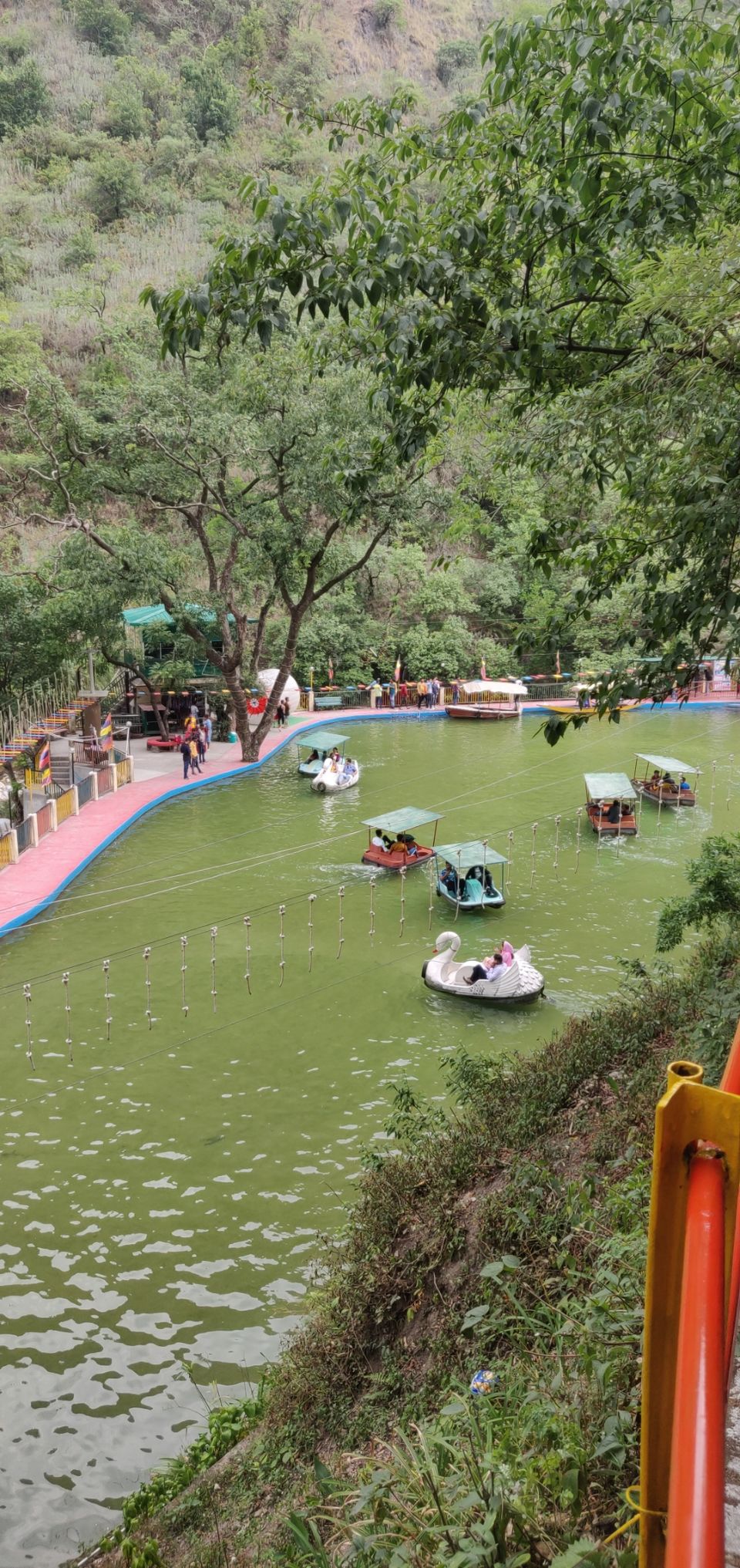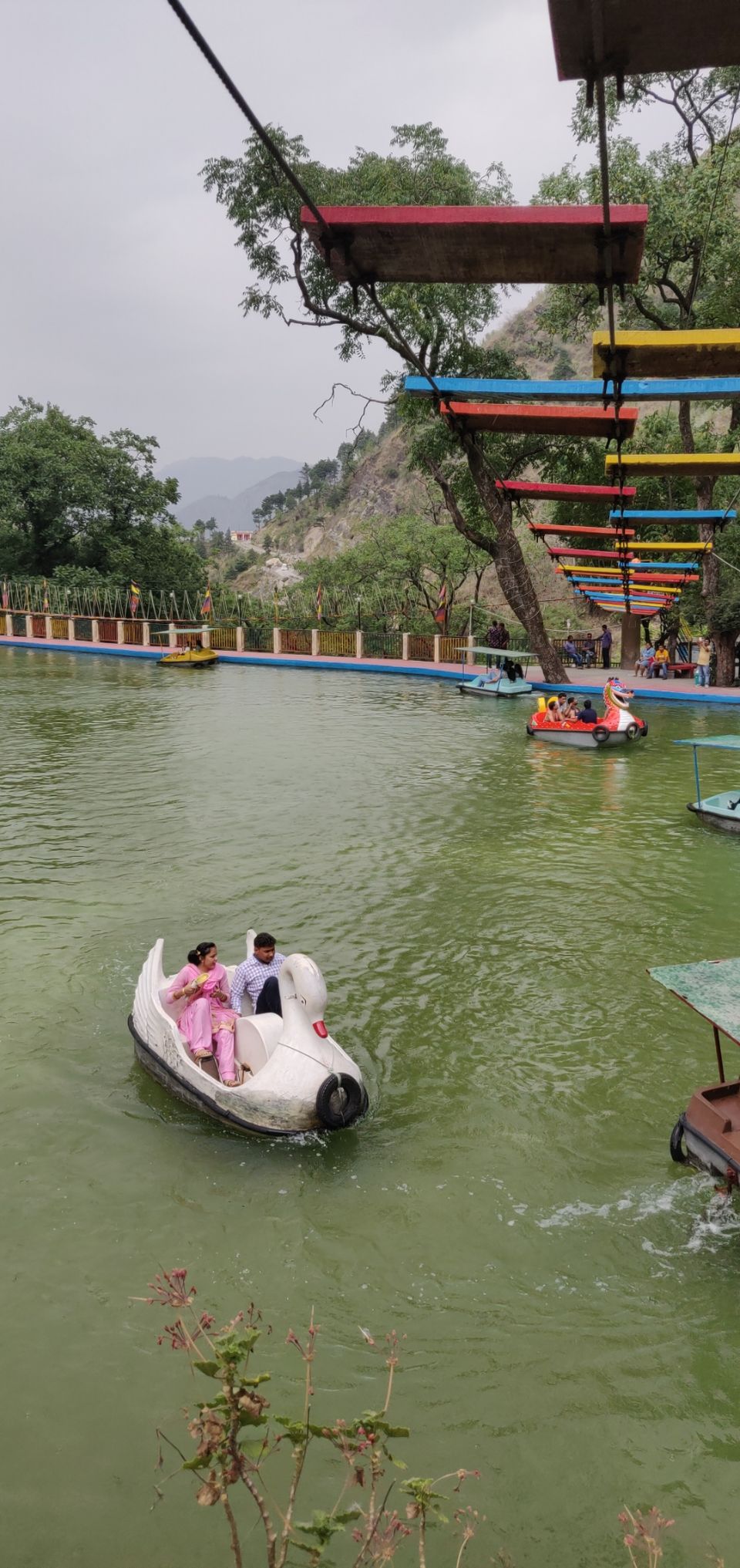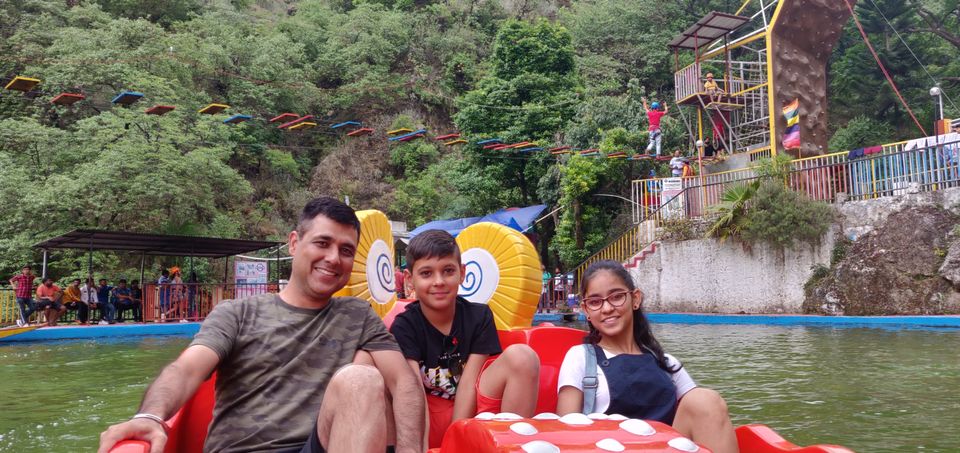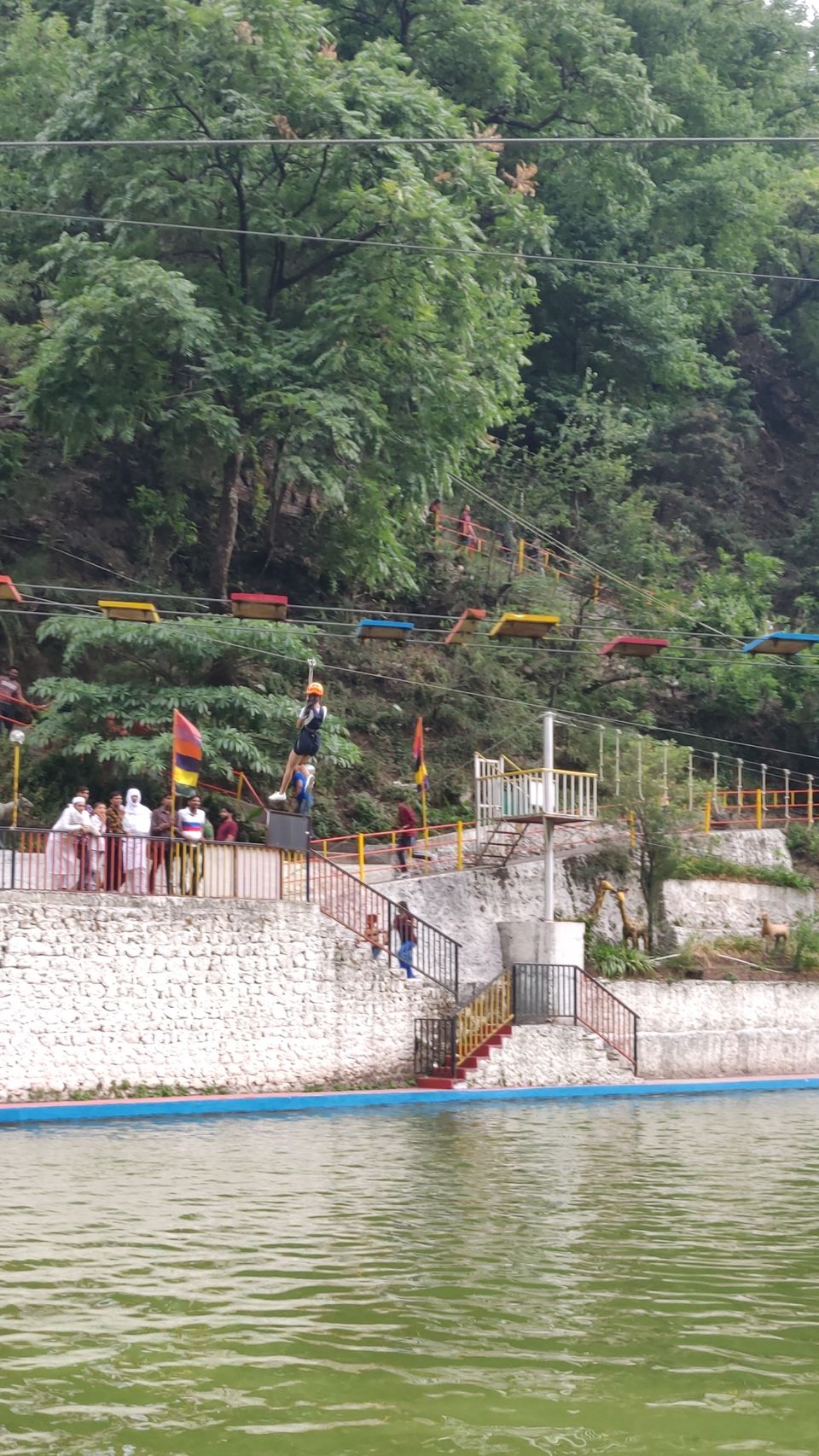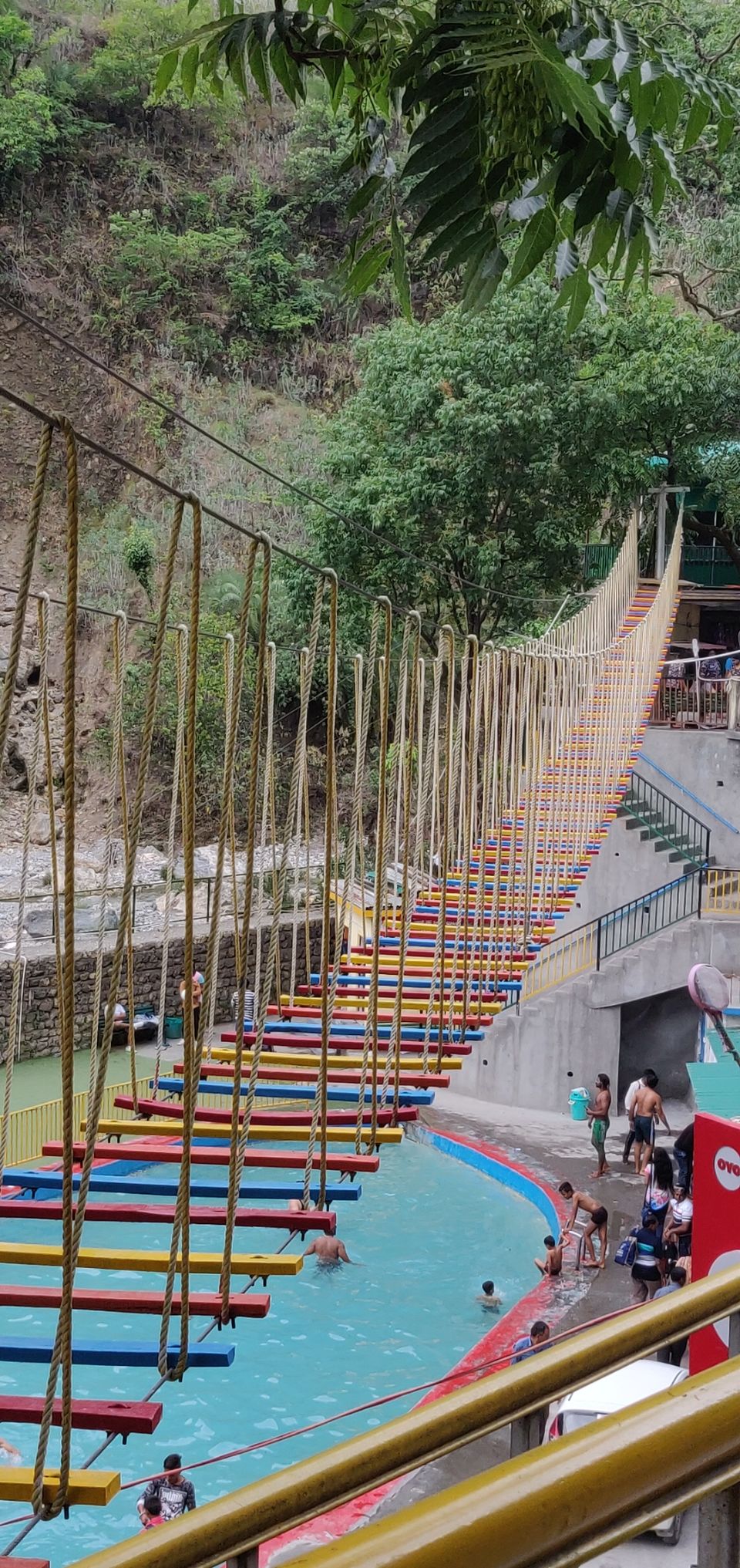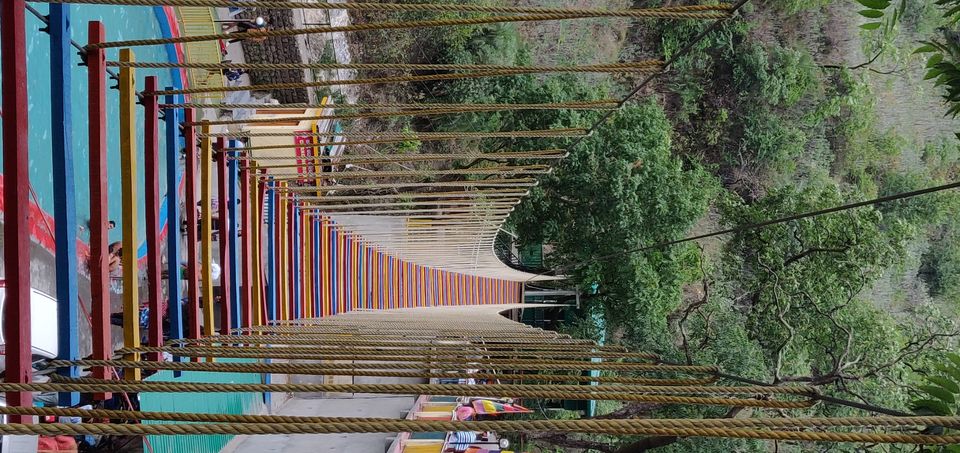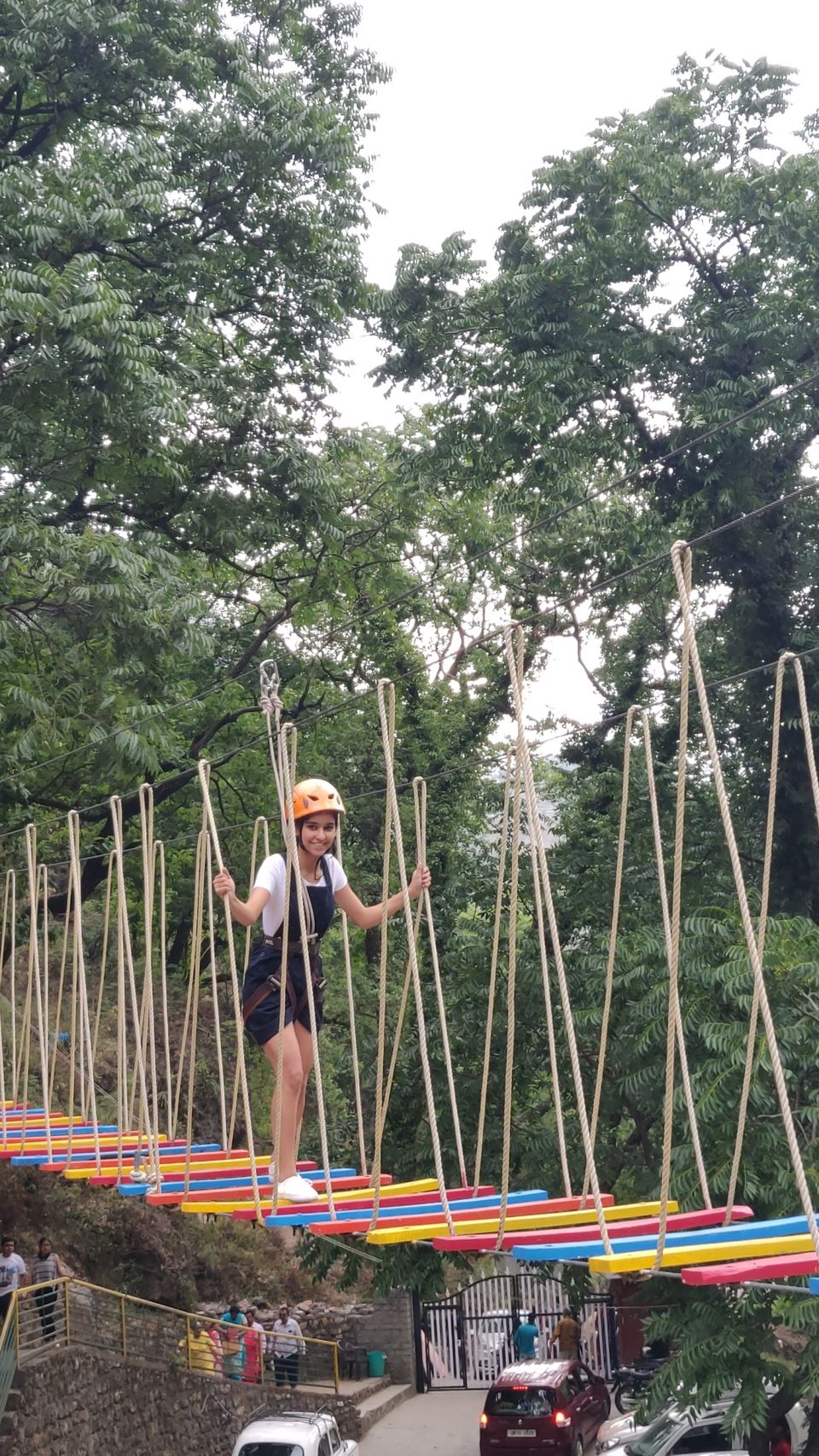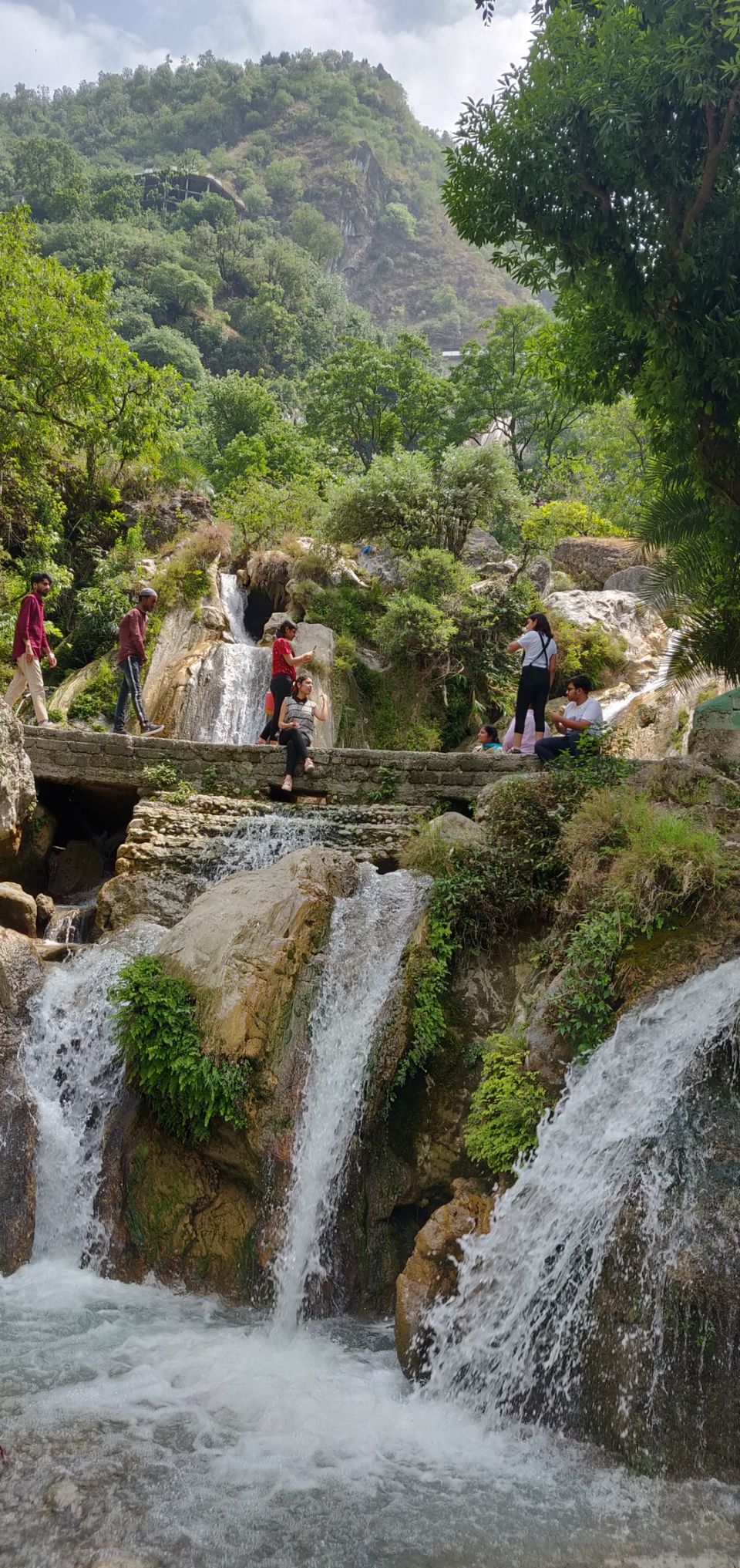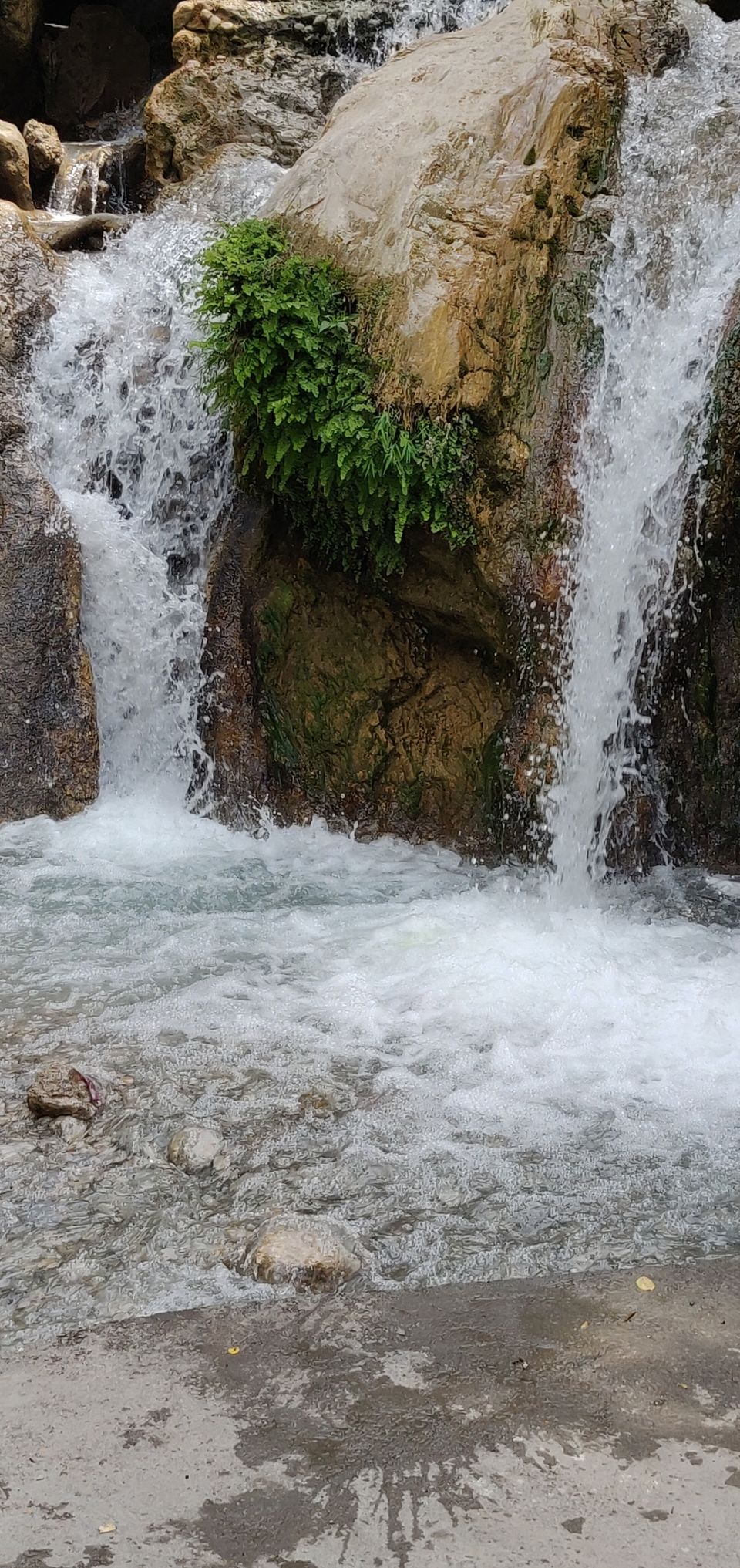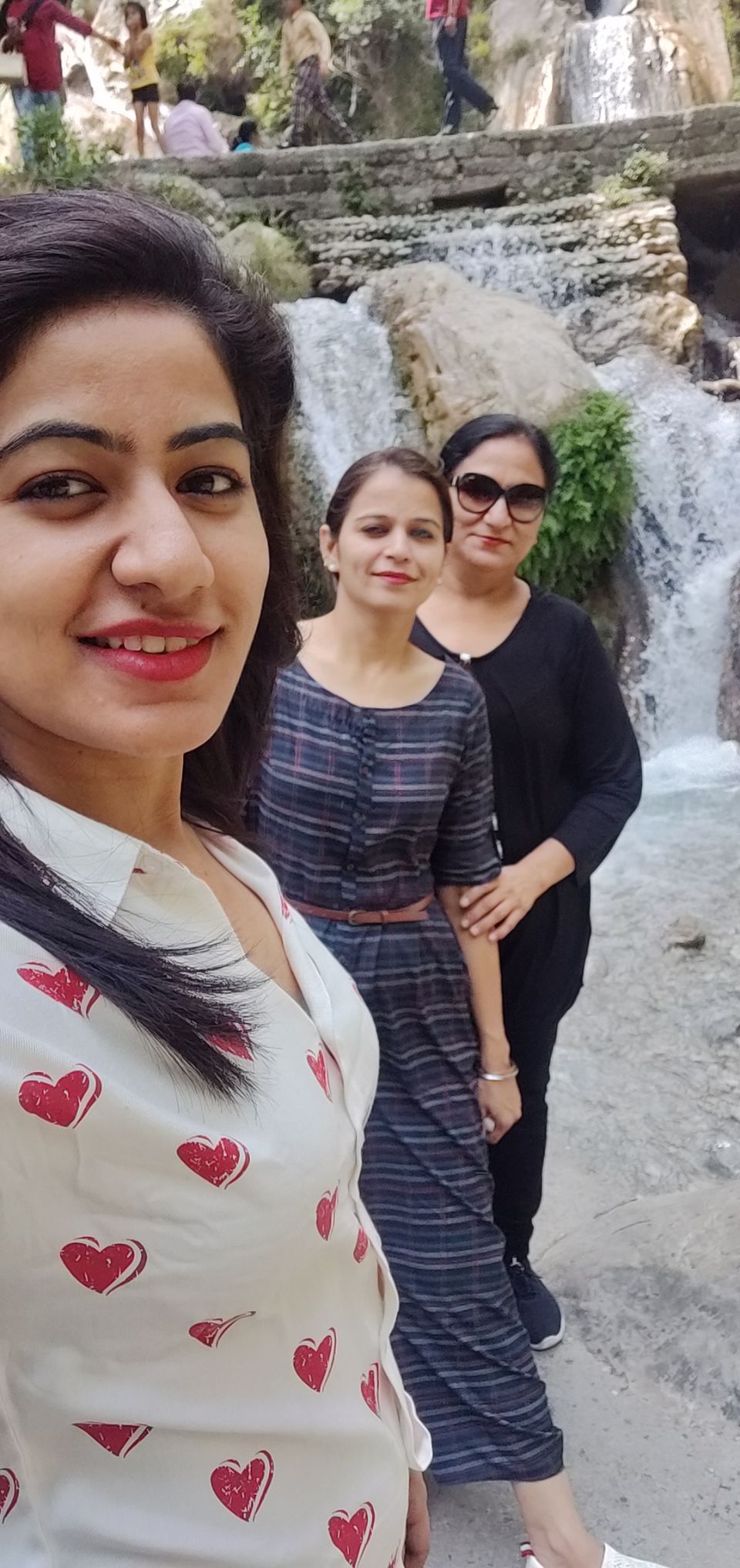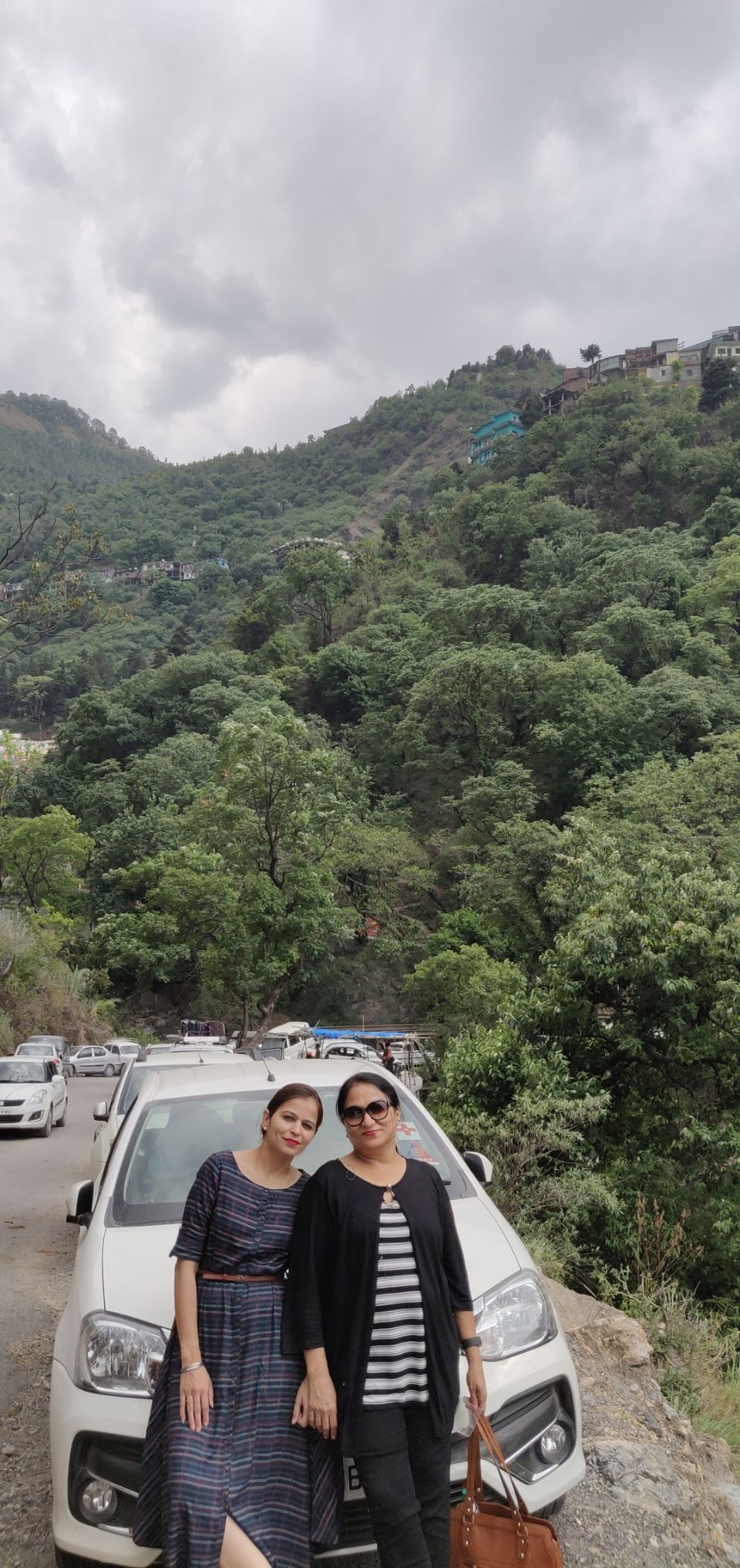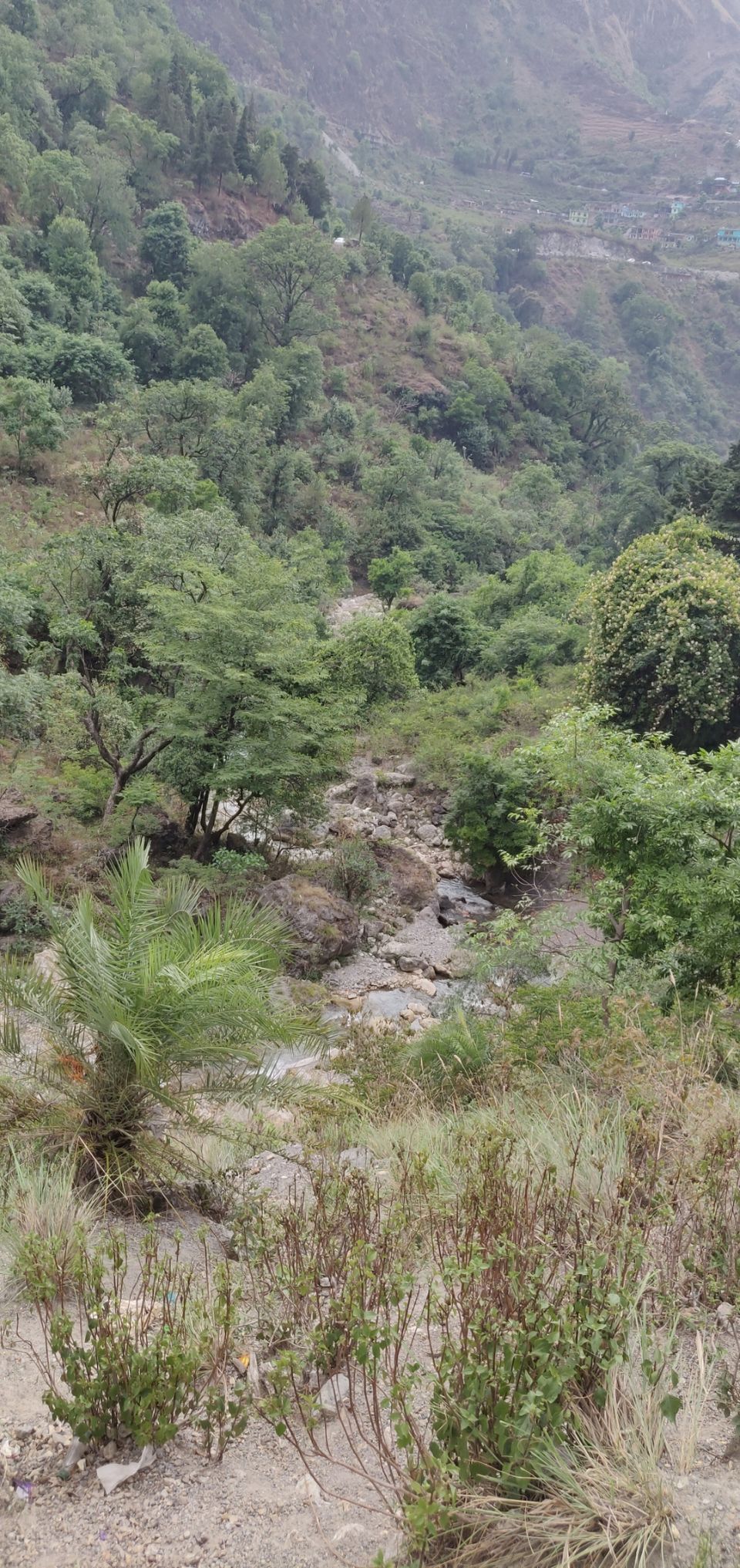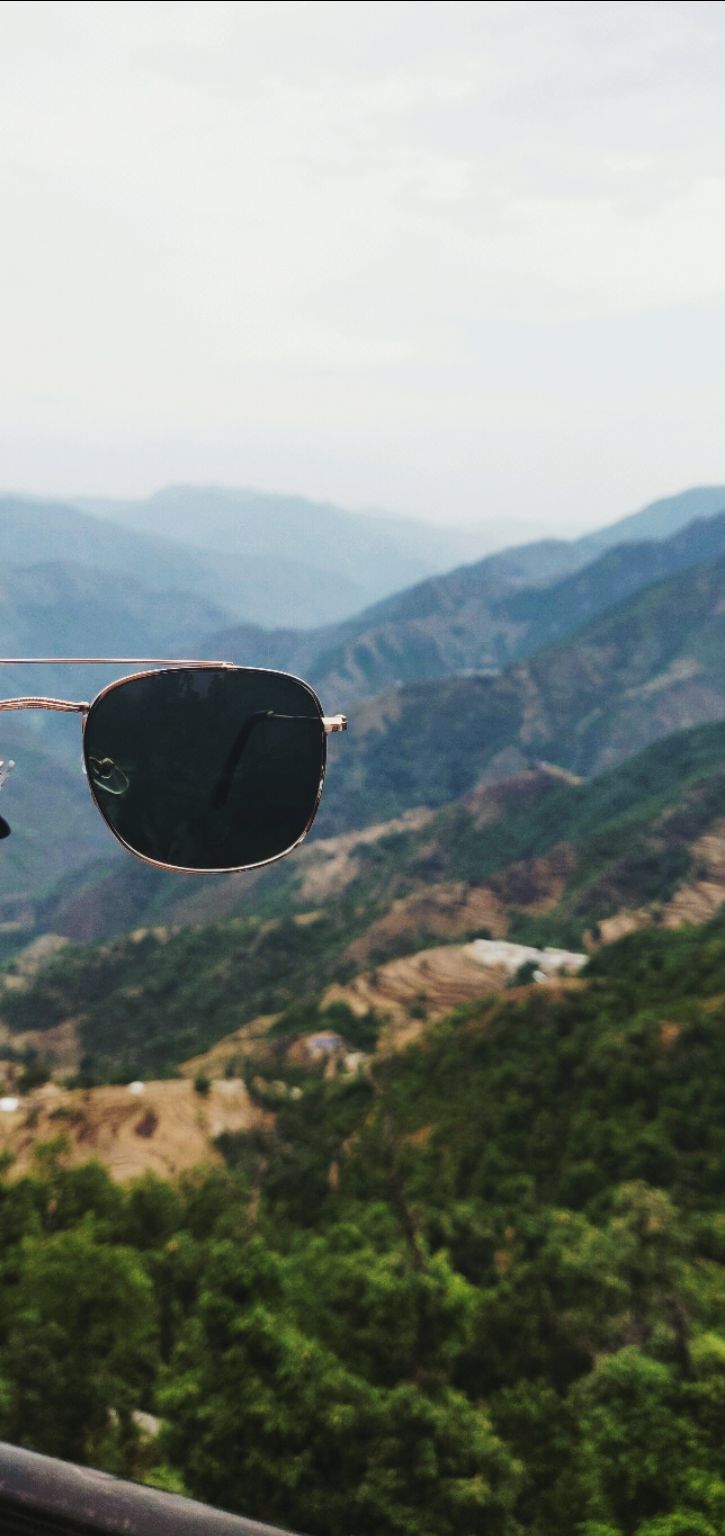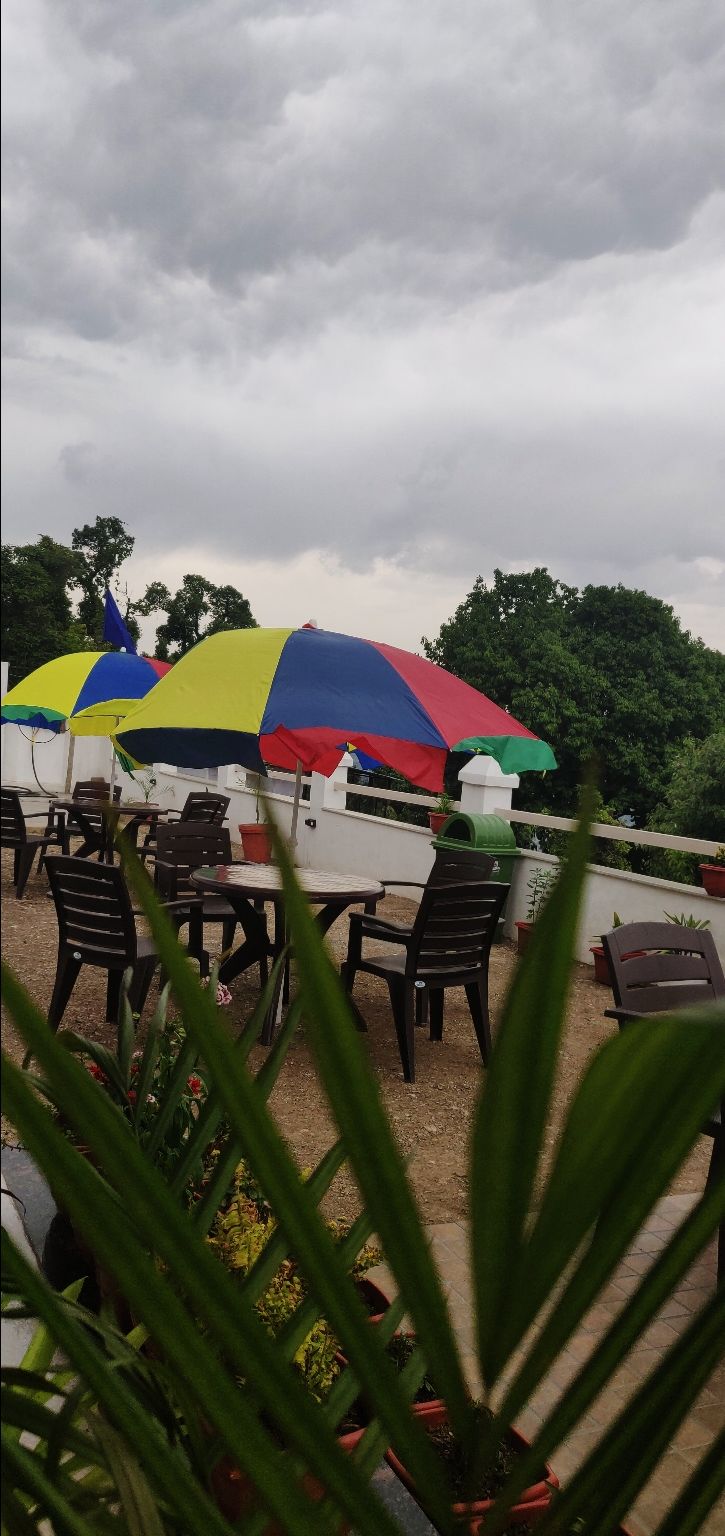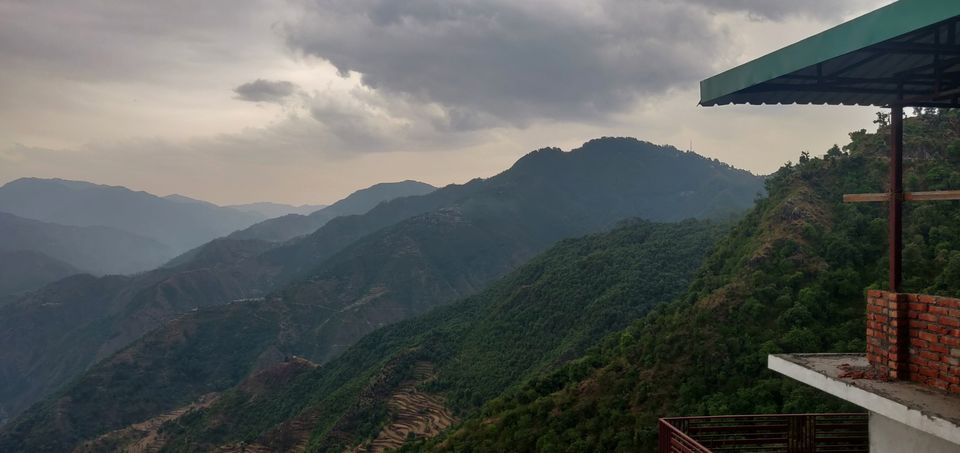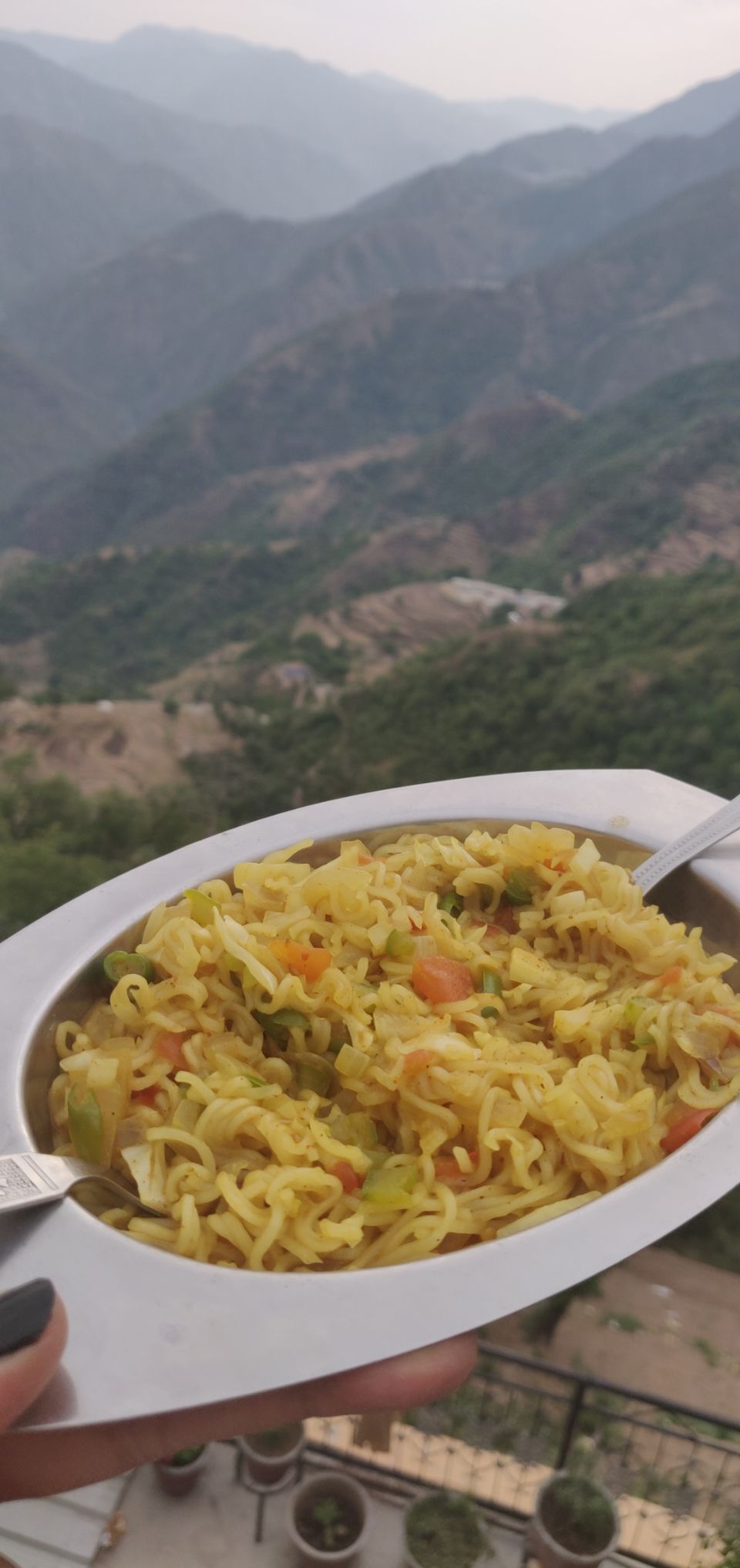 Finally the day for checkout arrived which was 7th June. And j was adamant to go to Buddha temple so I woke everyone up by 6:30 a.m. And after getting ready and all we left by 7:30. We reached the temple place by around 8:20 or so. And the place was so peaceful. Not for everyone as you might find the place boring. But this place has a different charm and peace to it.
We spent good one hour or so here before I decided to trek to the flag hill. About a km ahead of the monastery, there is a hill too which has tibetan flags tied up. And the view is amazing. Once you have climbed so far, and you look back, you feel the rush of winds blowing your hair. And the flags all around. The place is definite visit for a photographer.
After spending good quality time here, we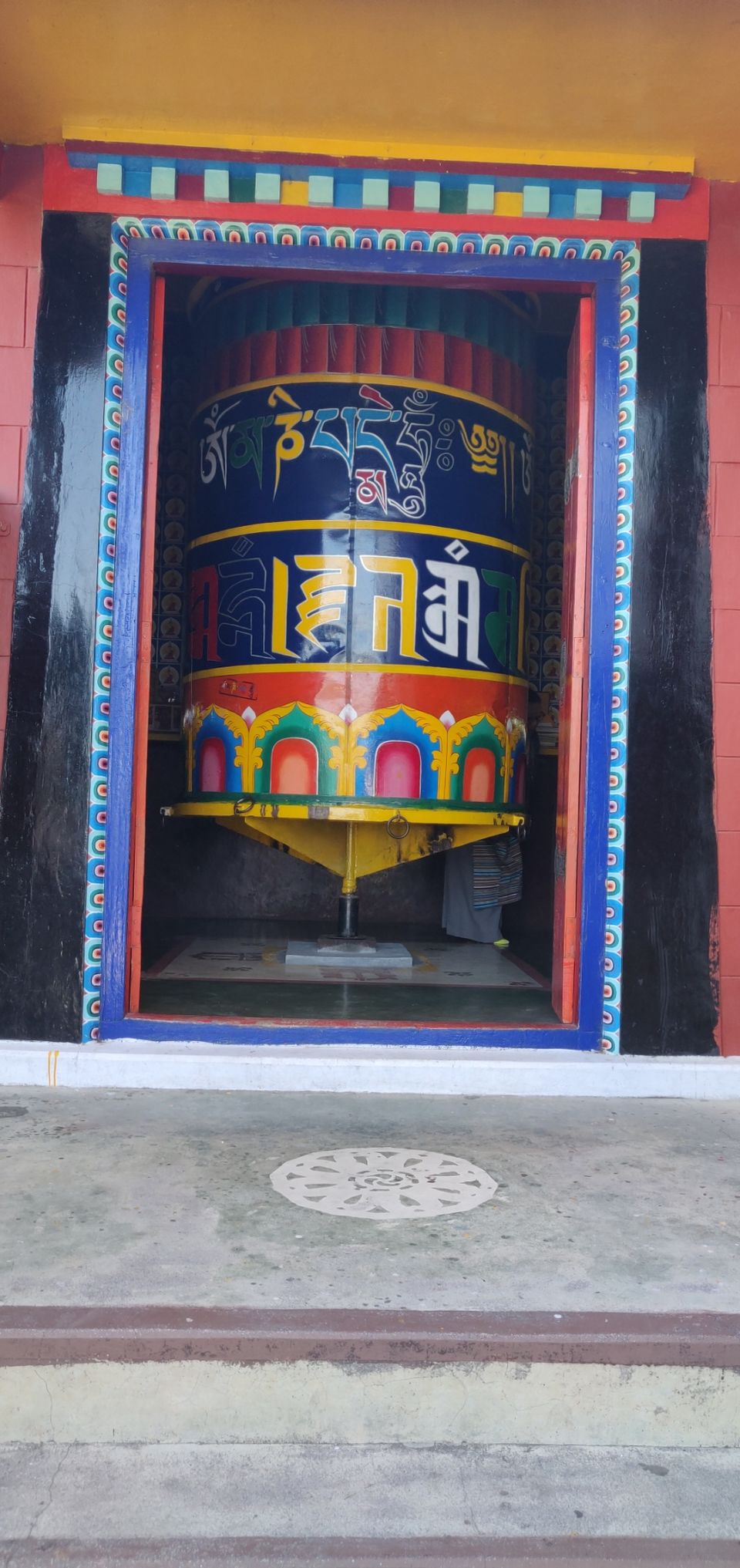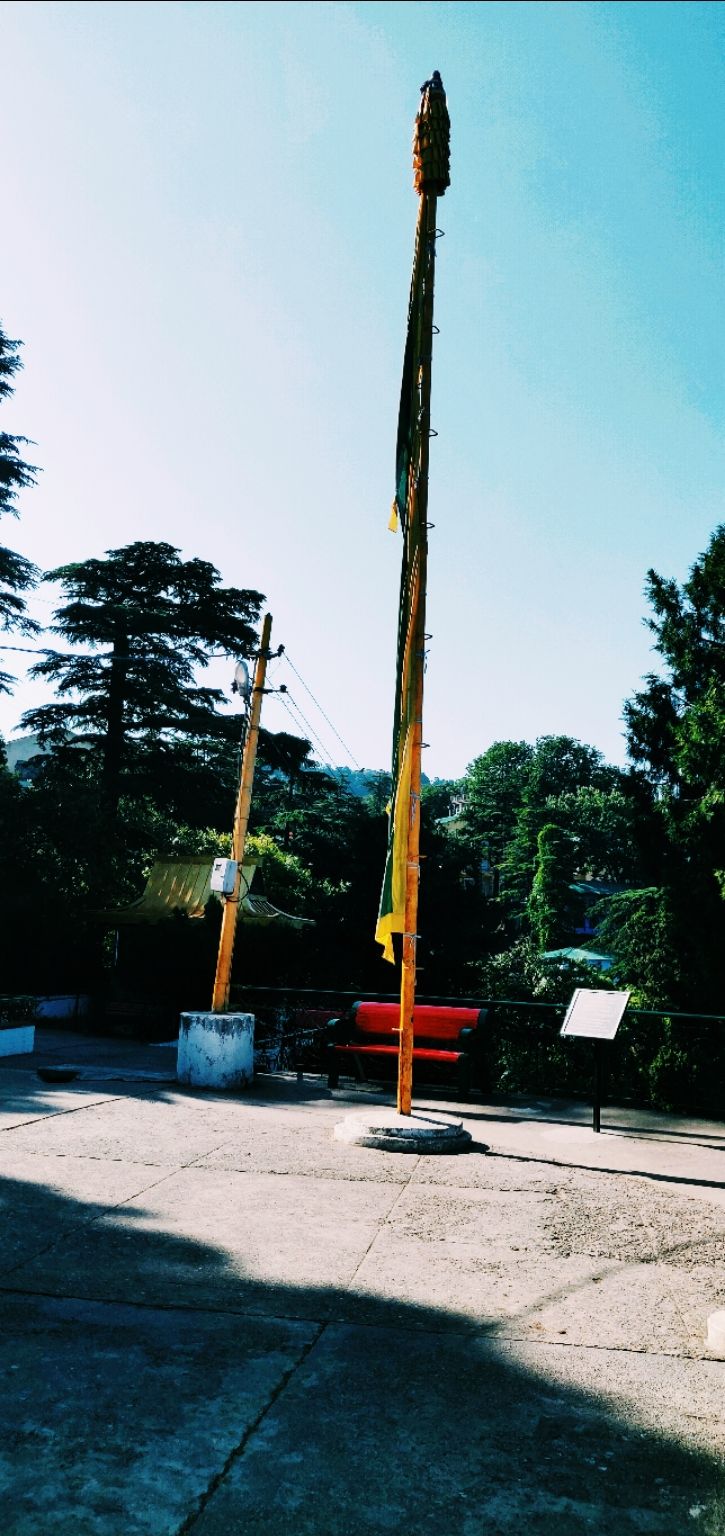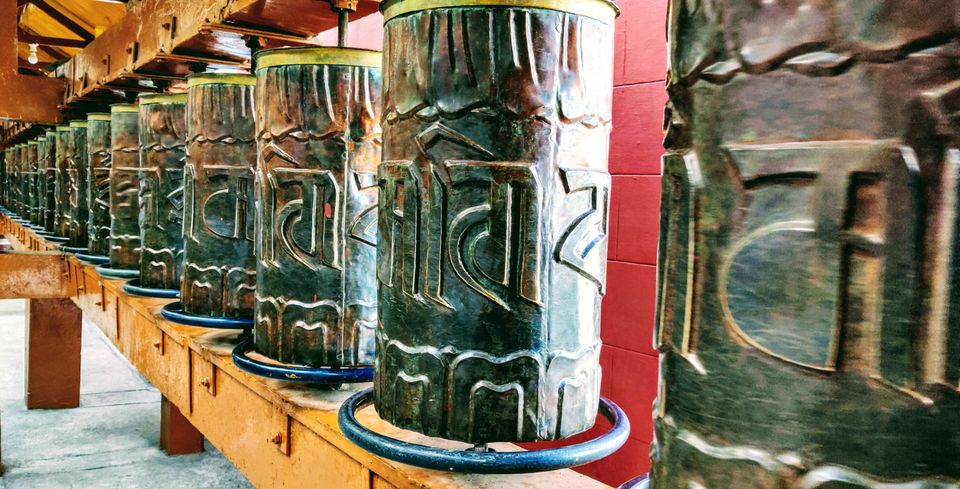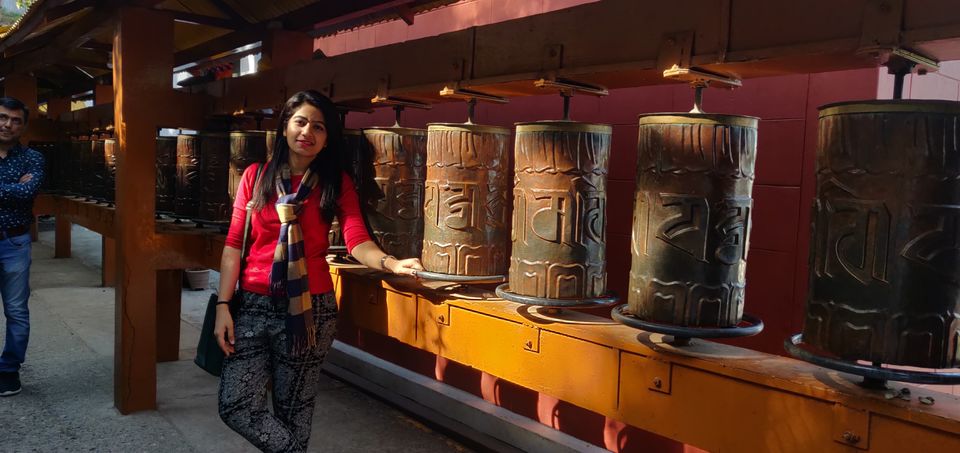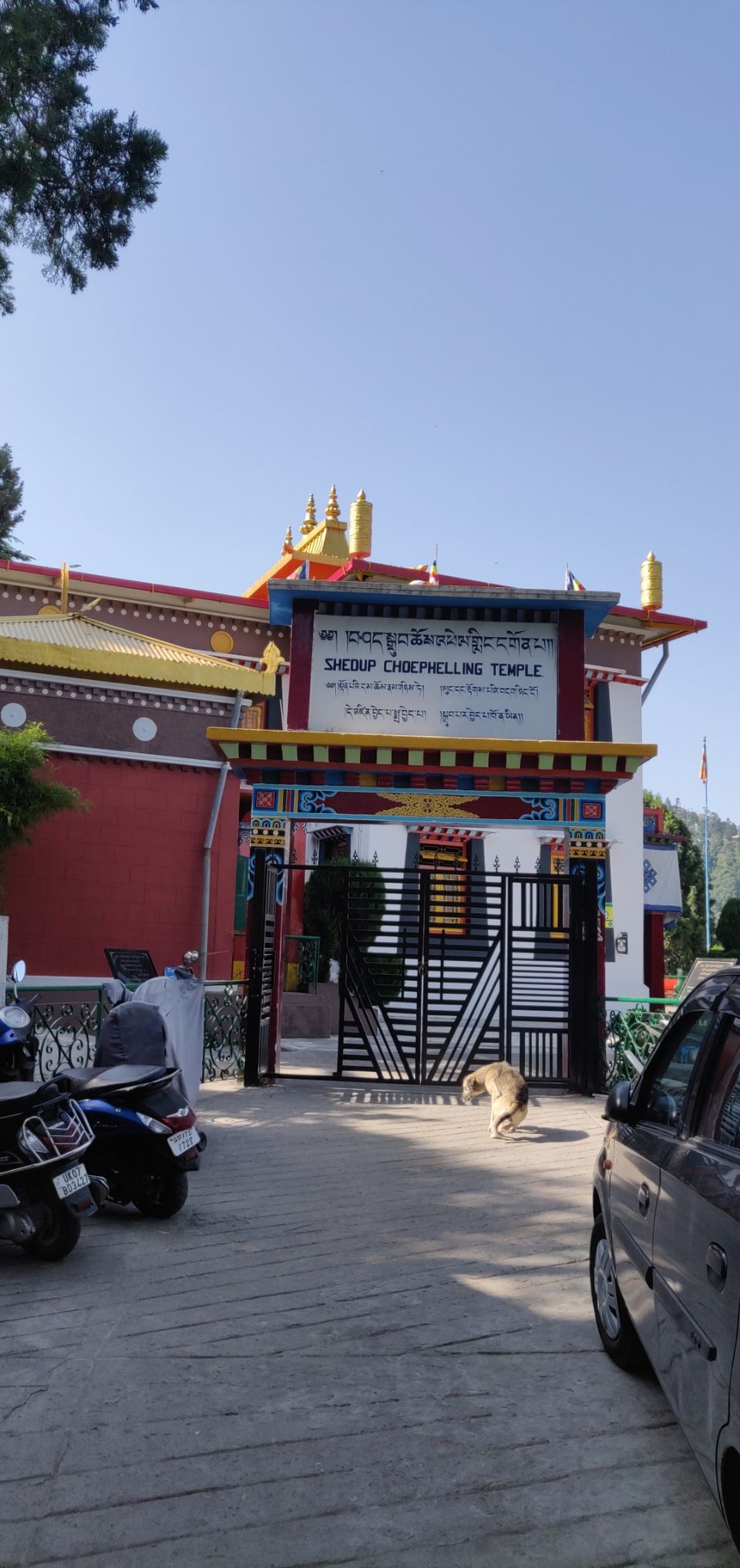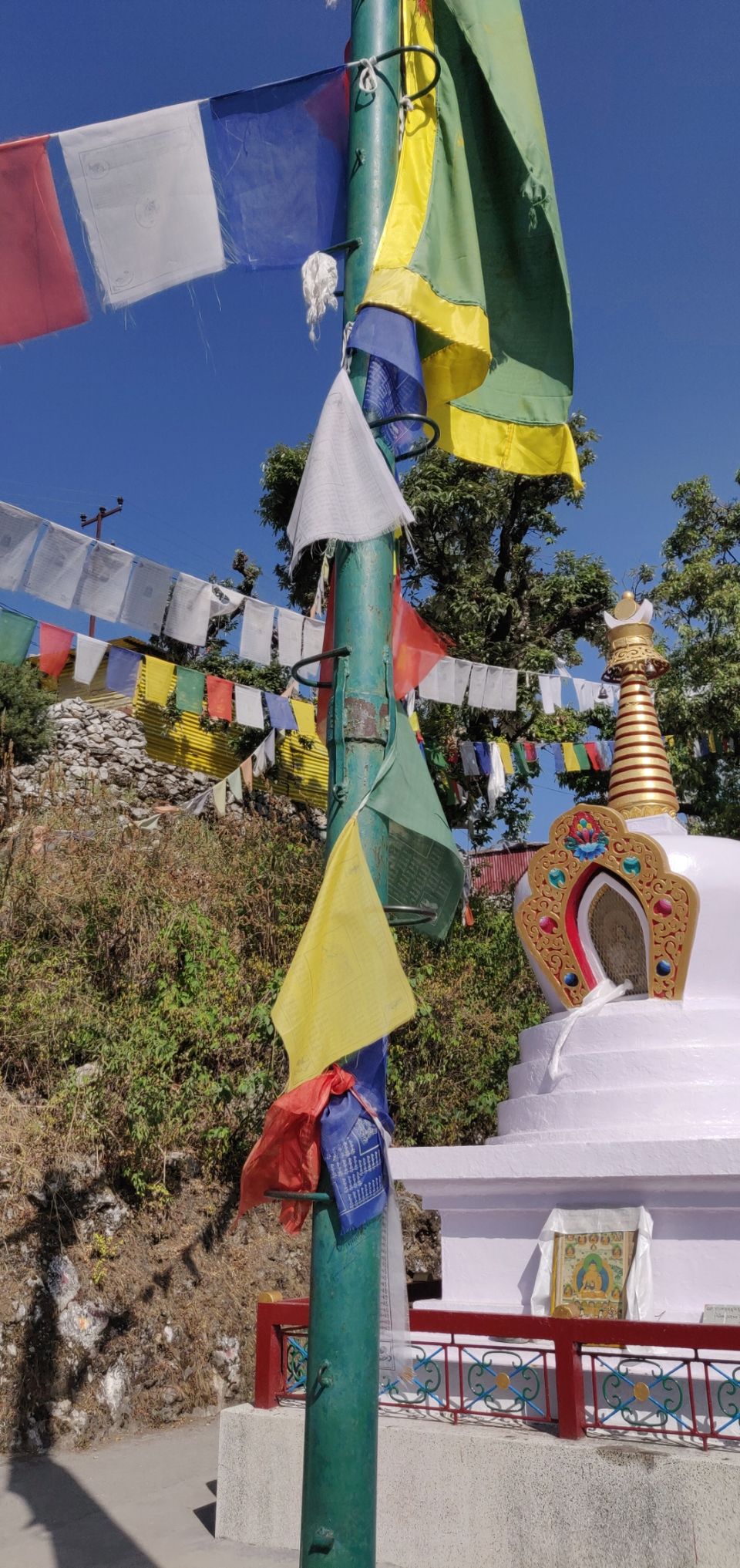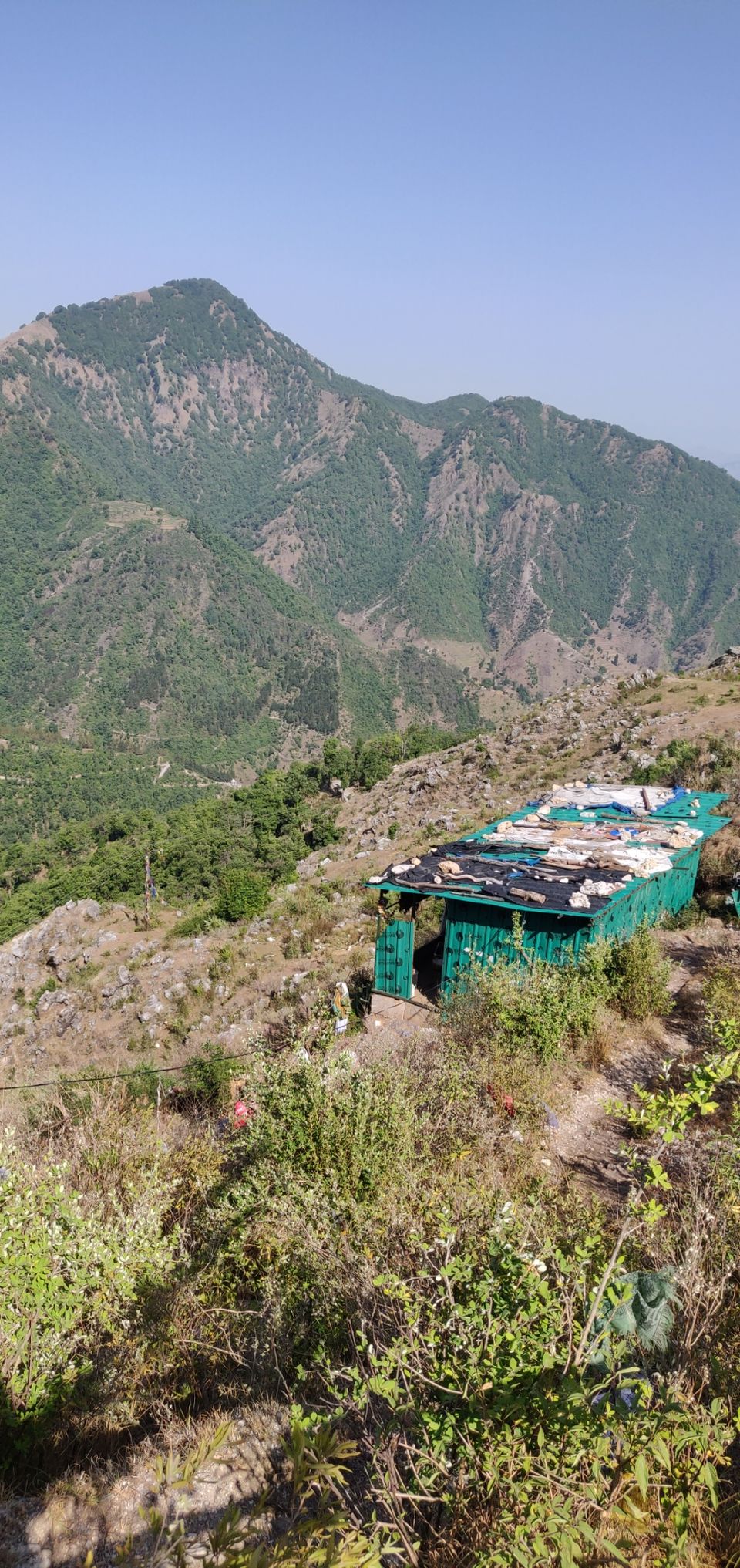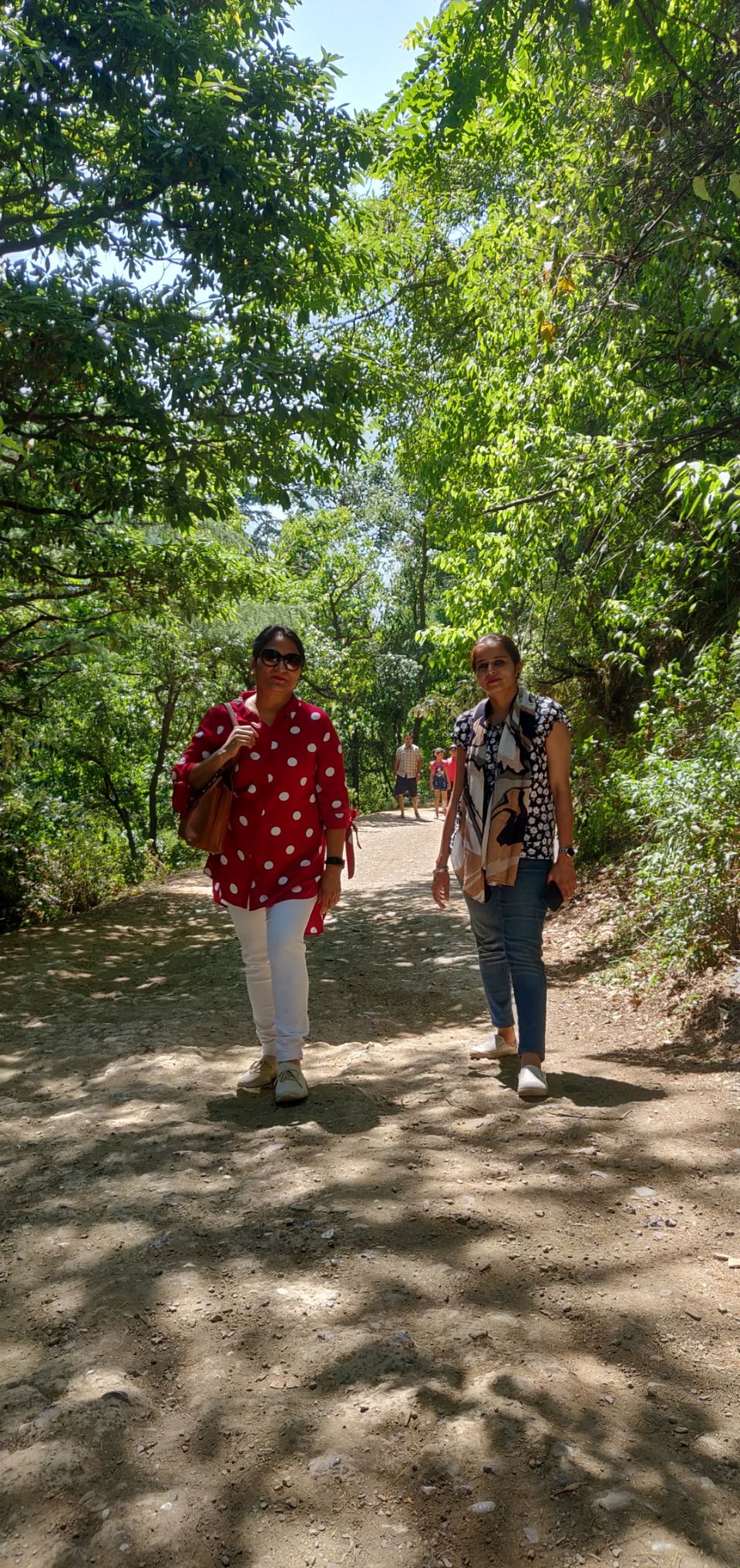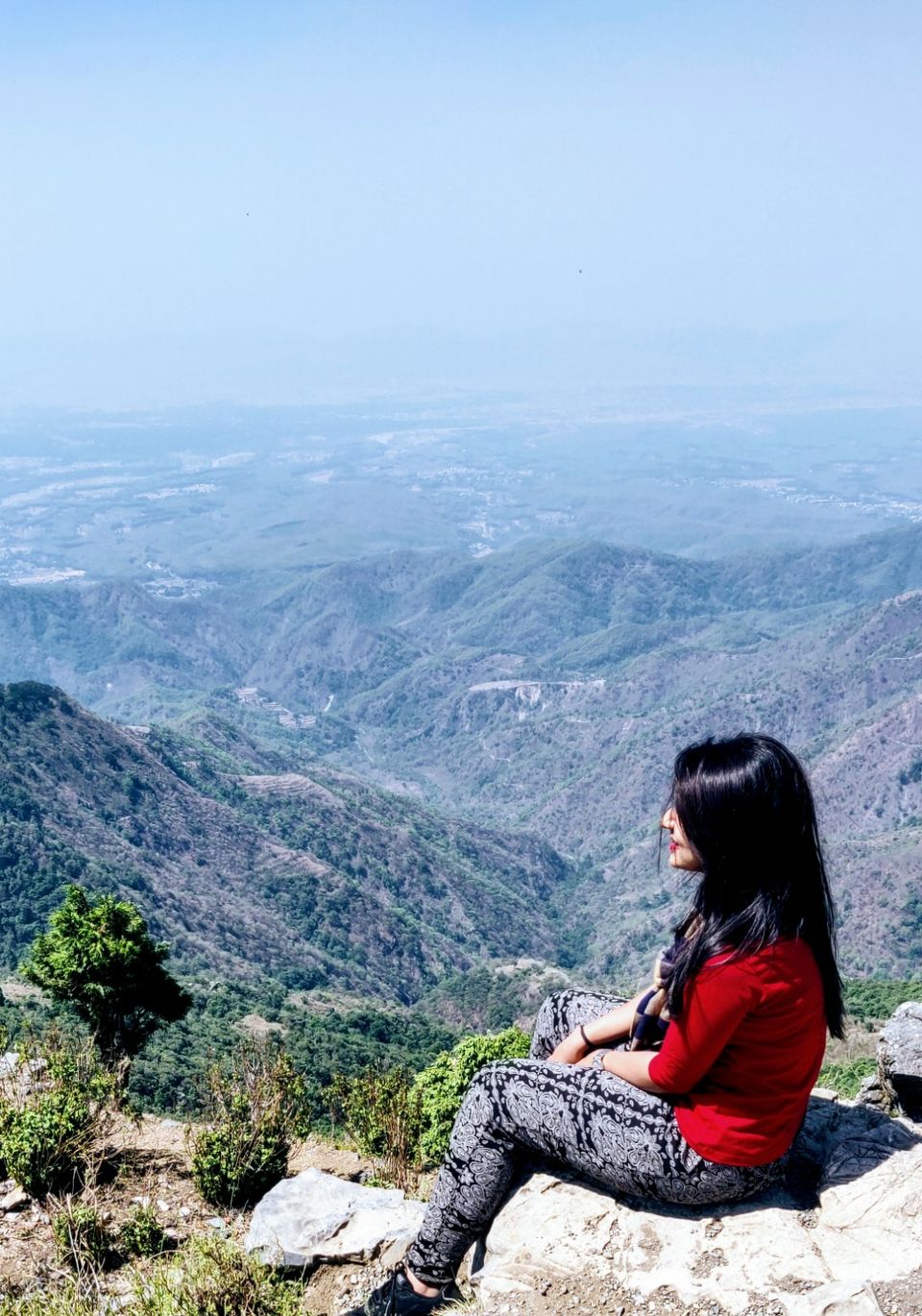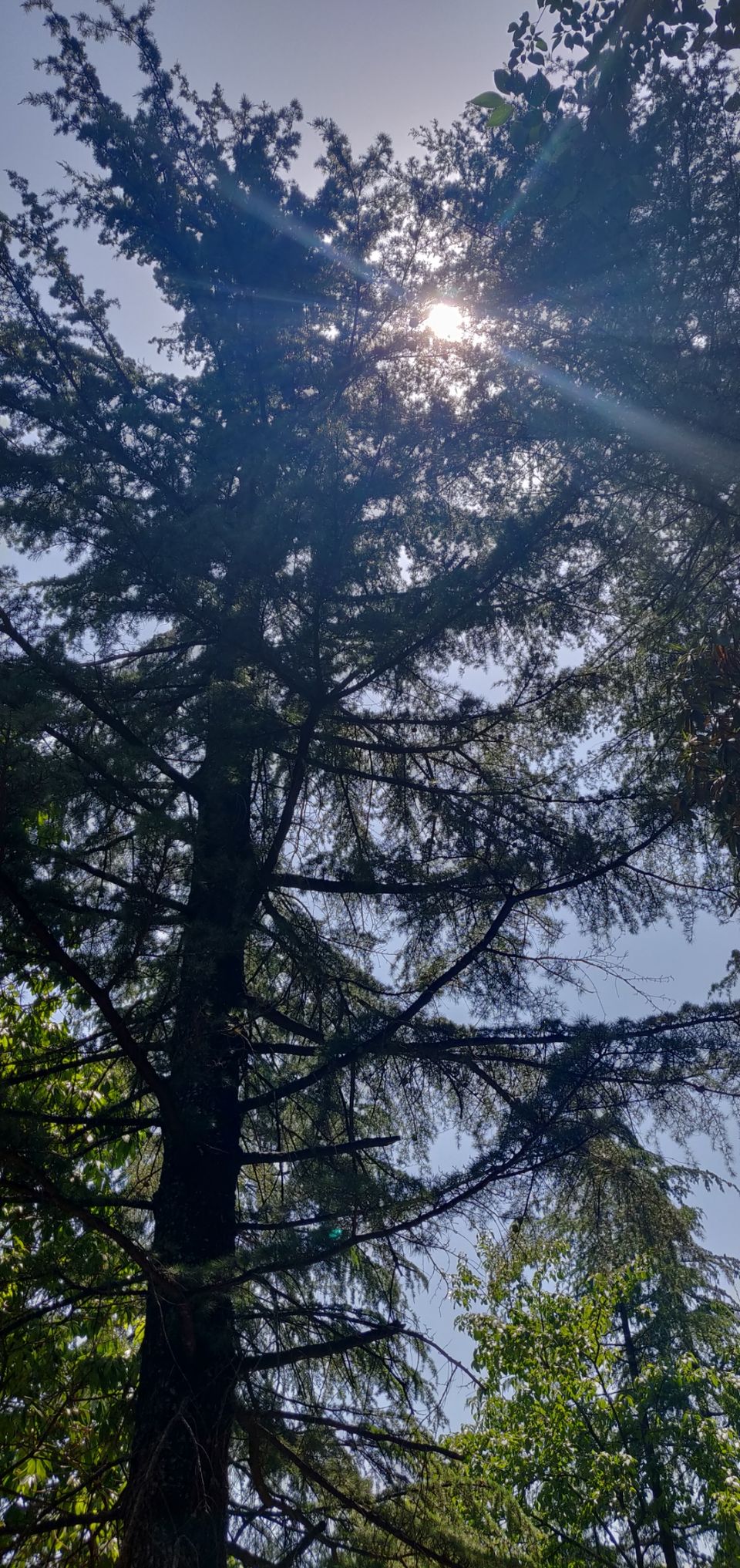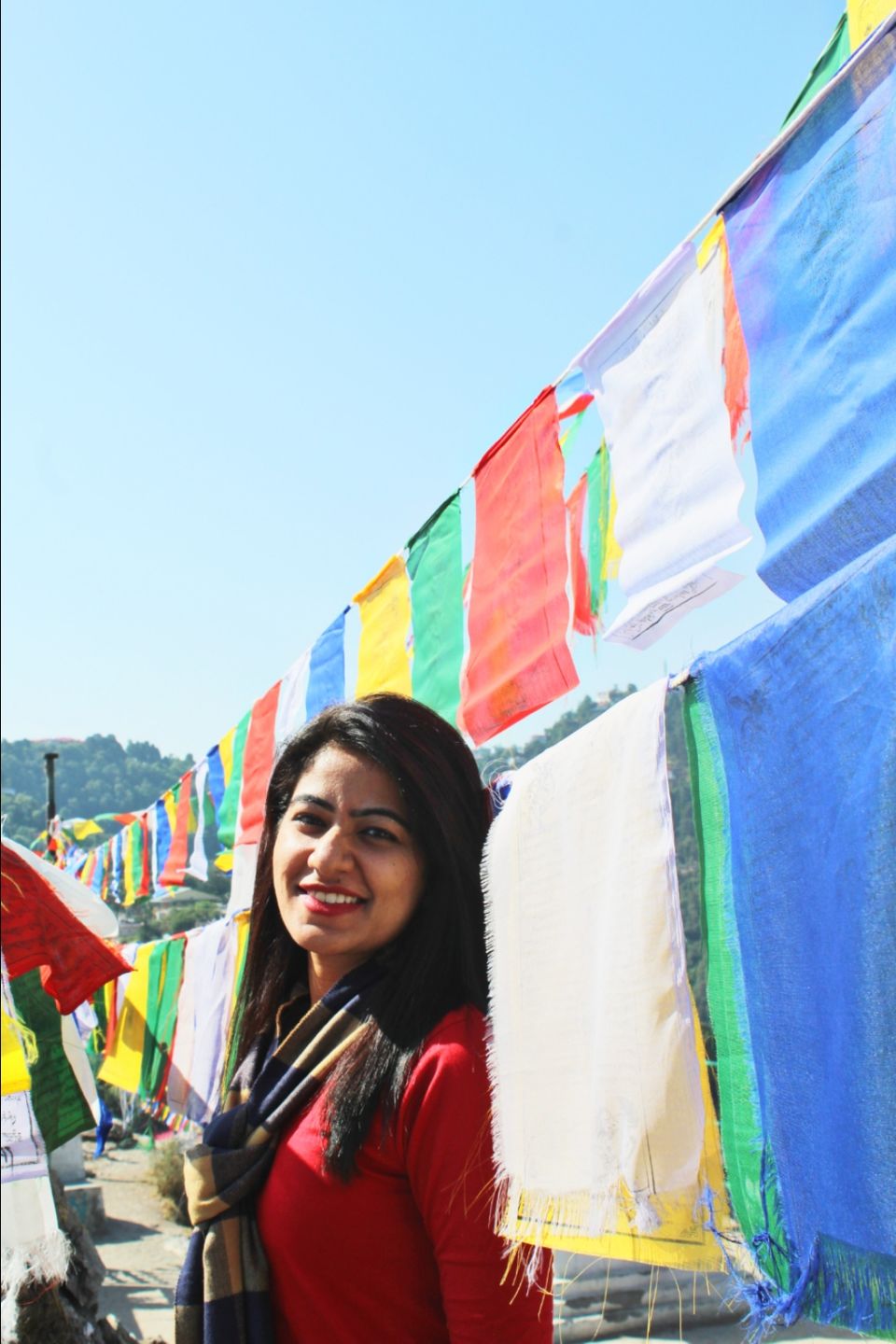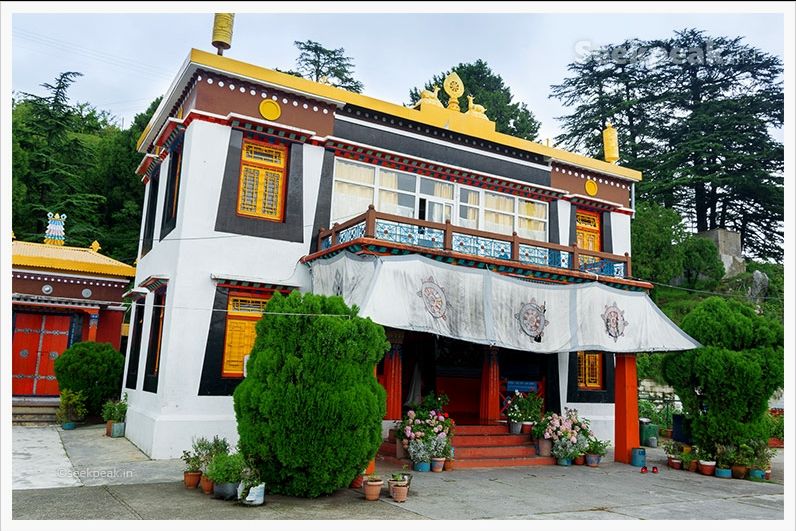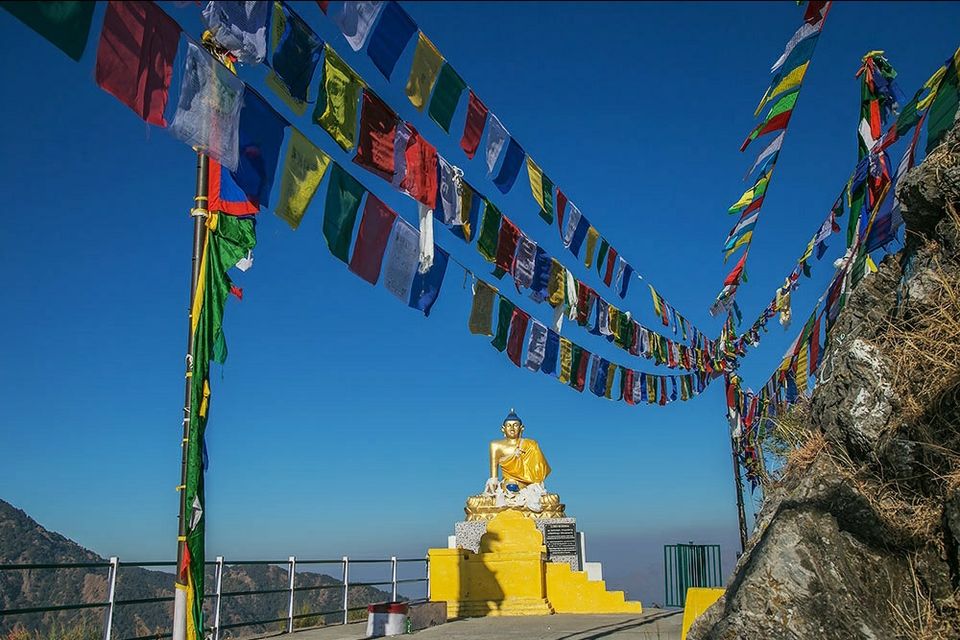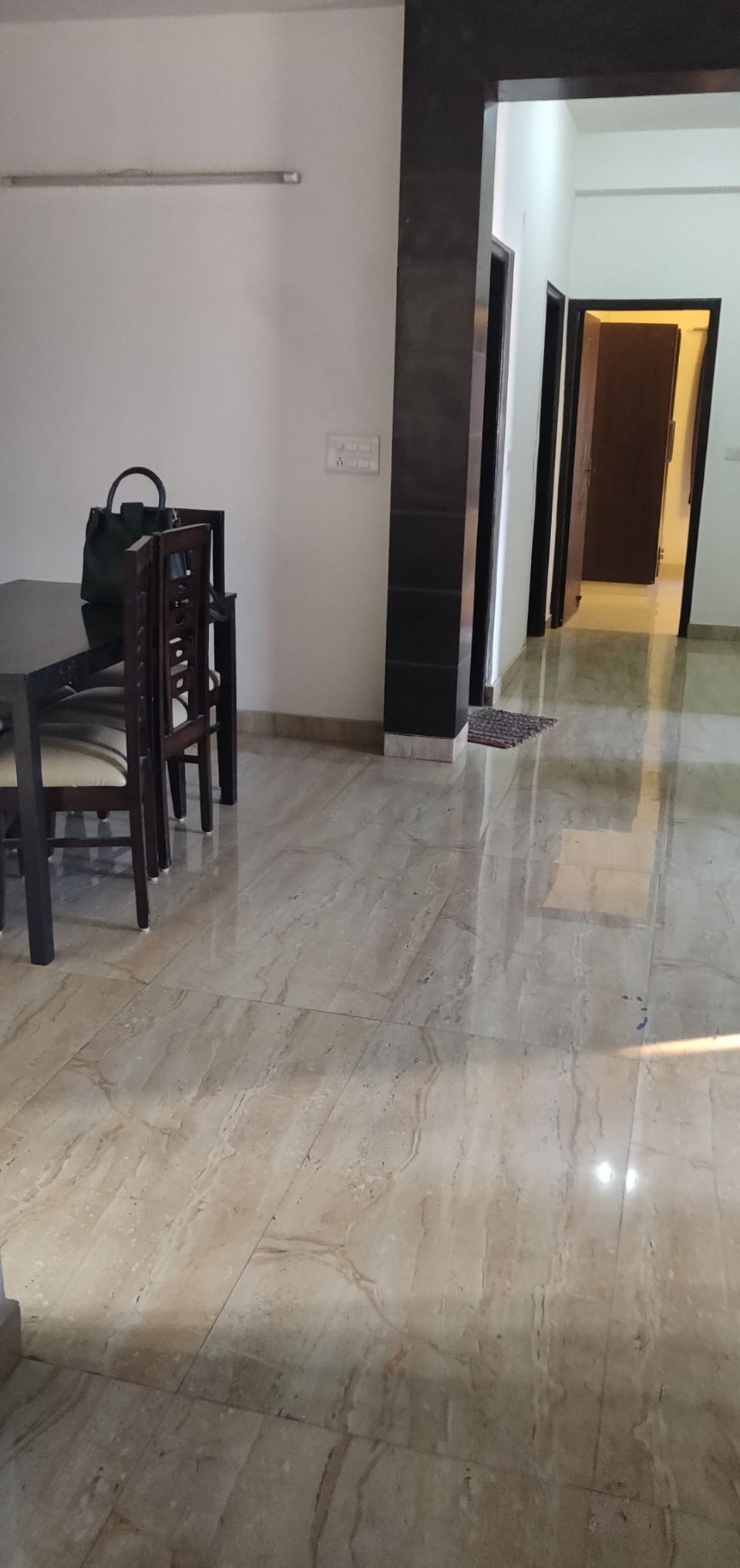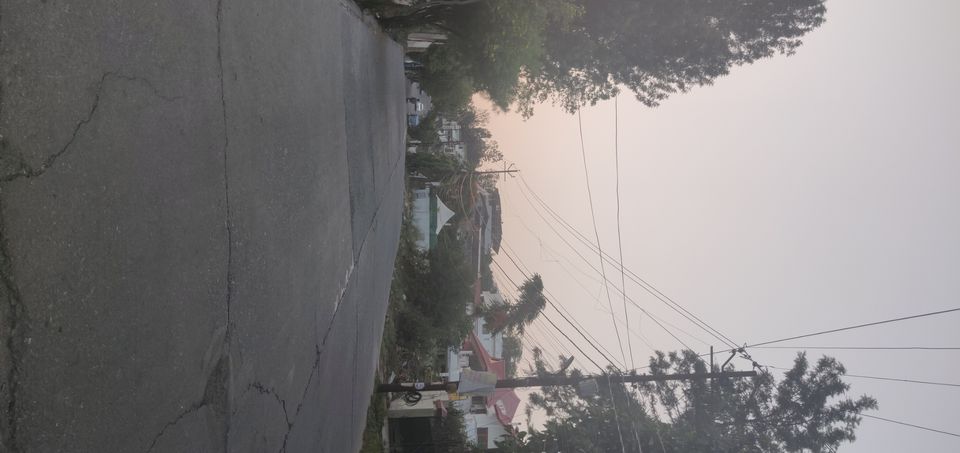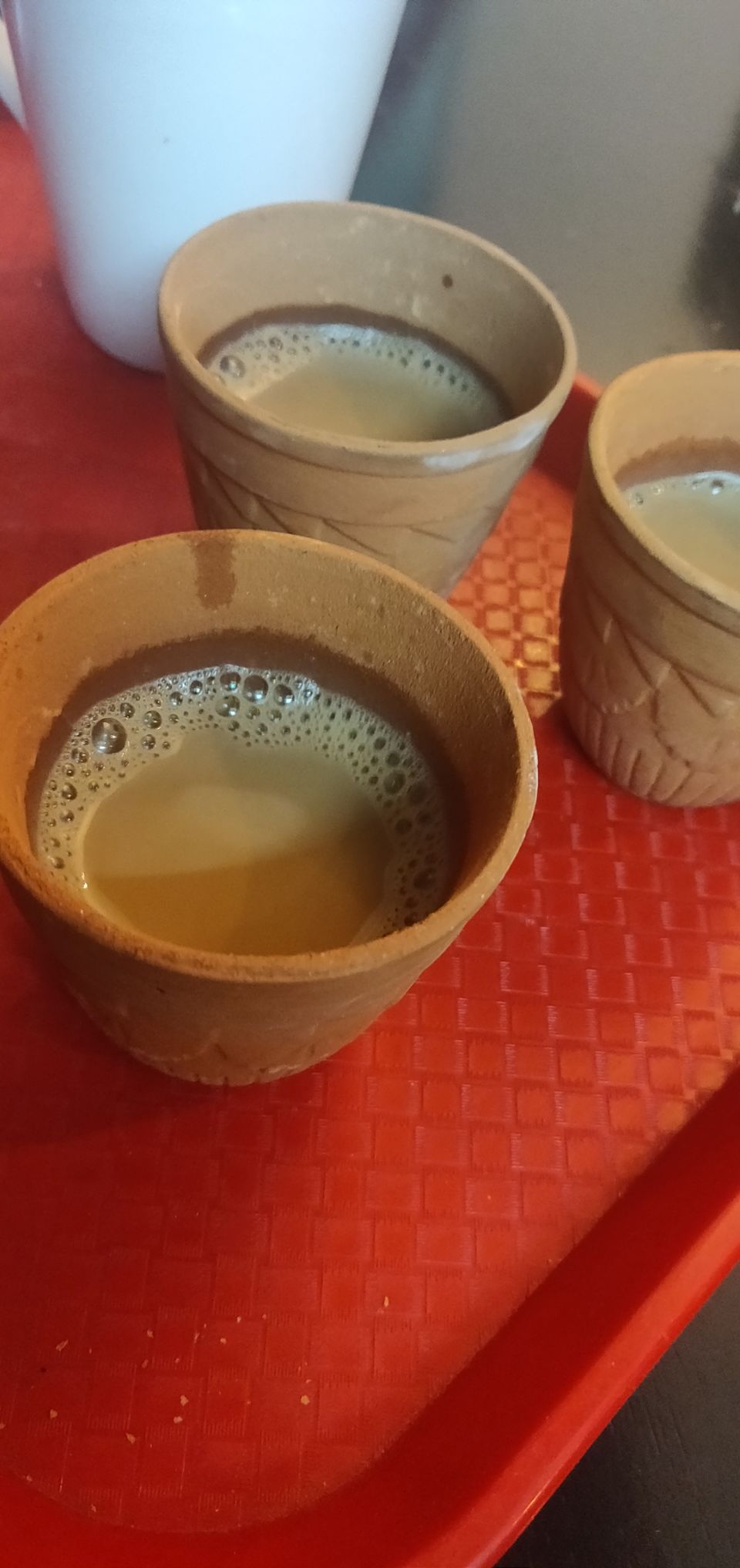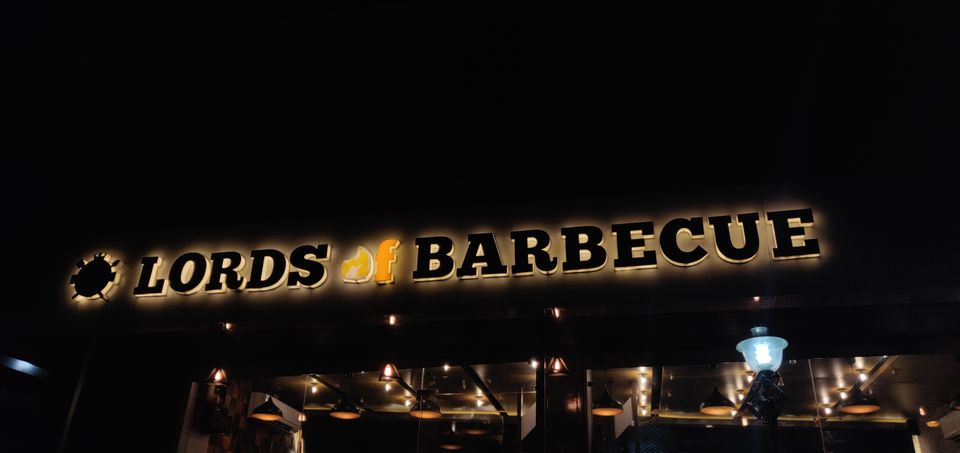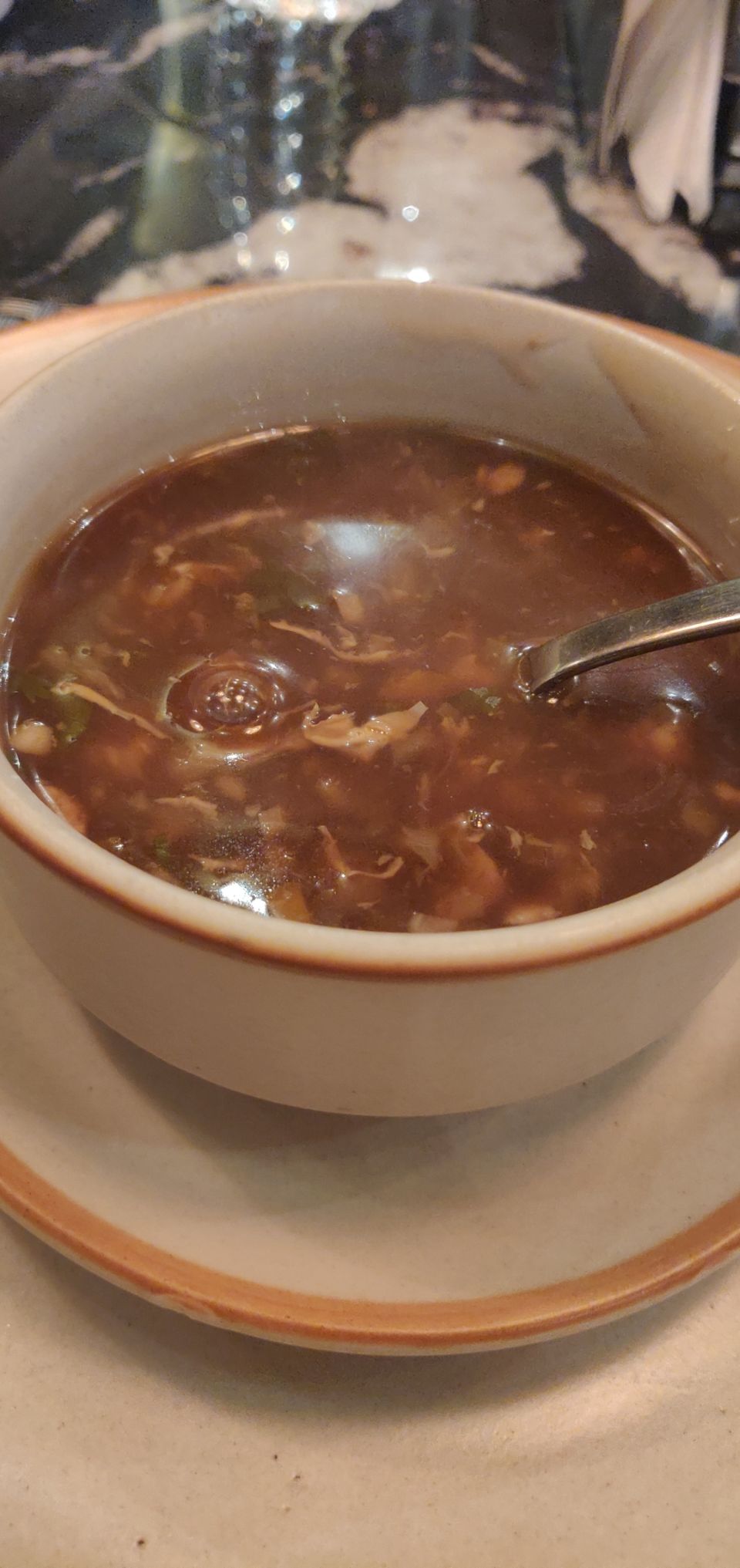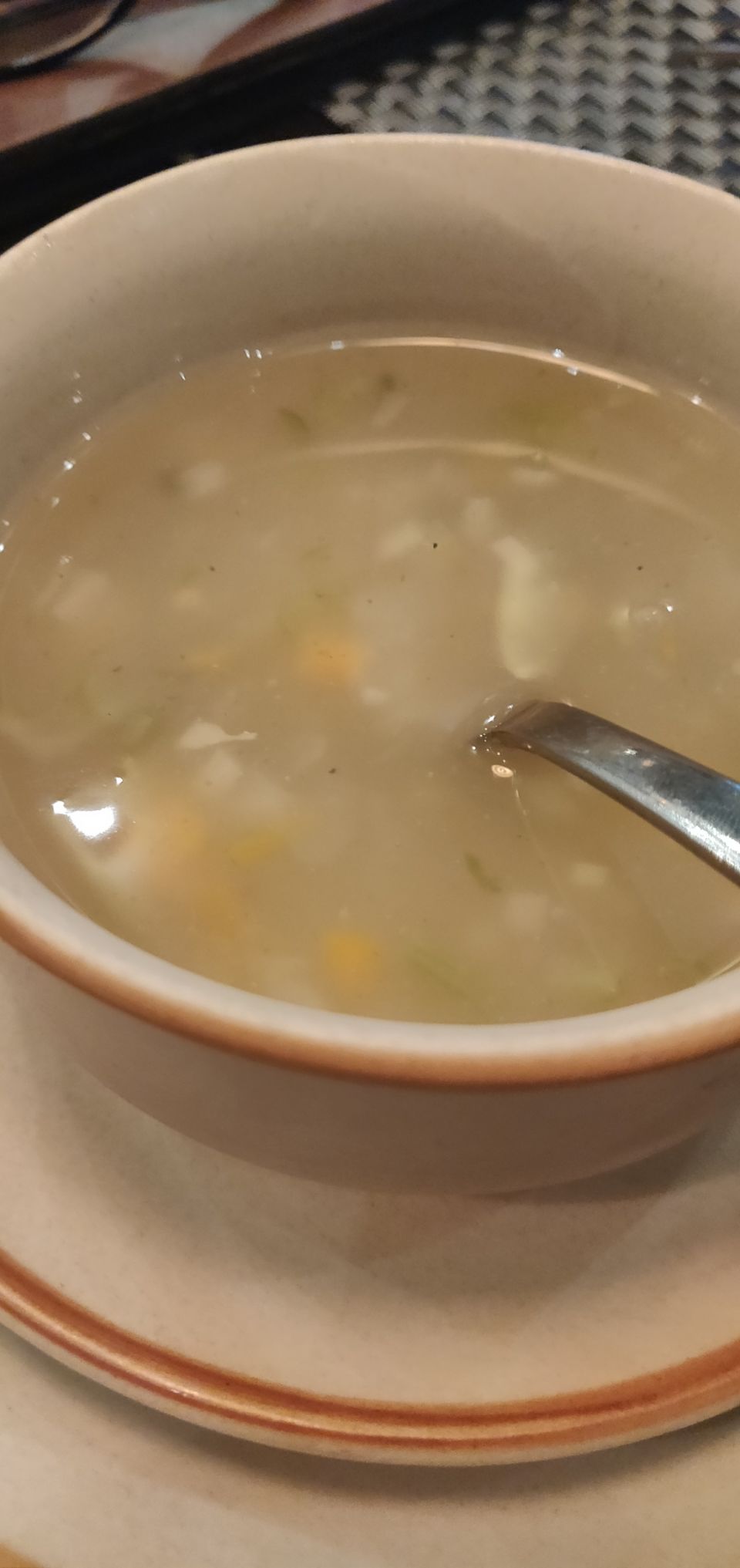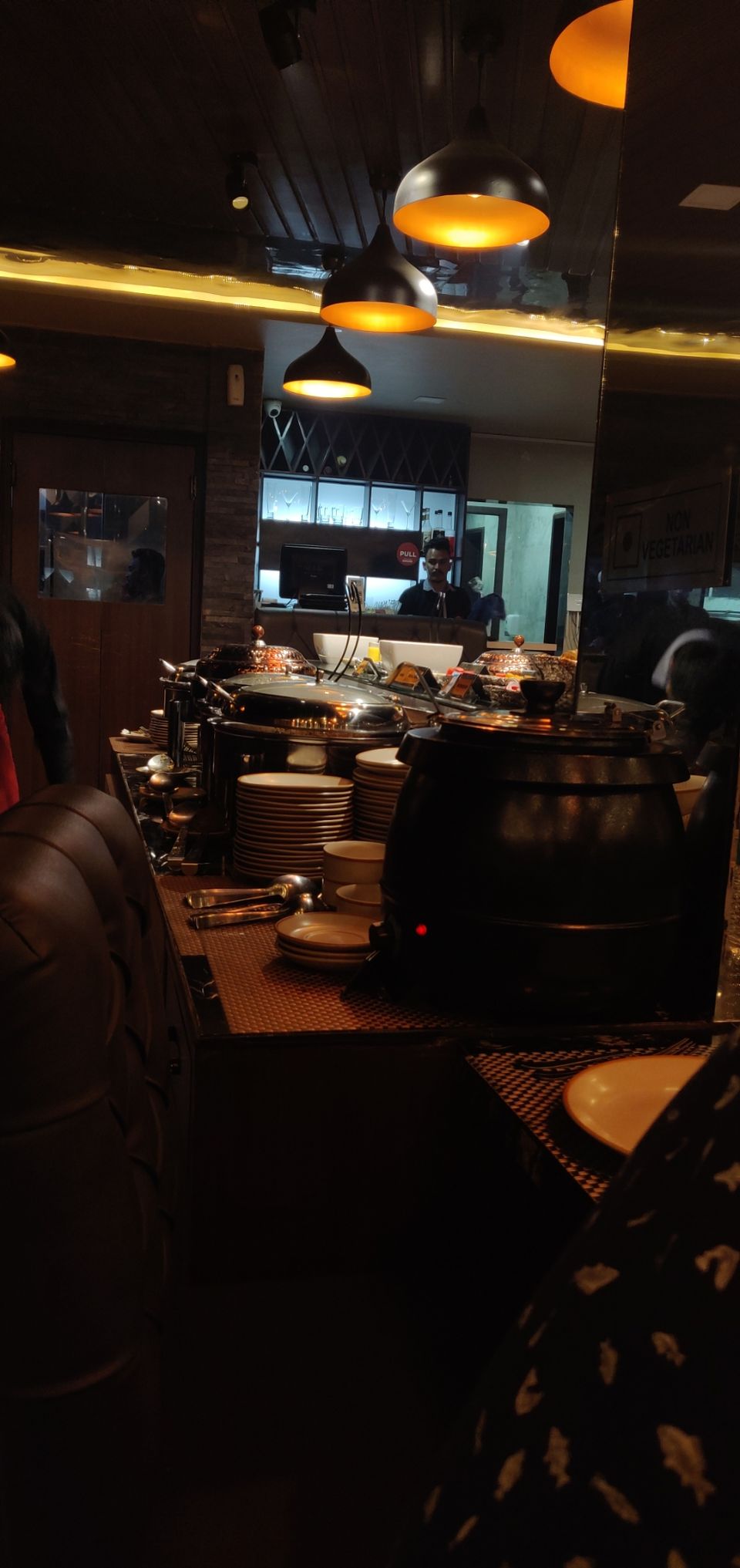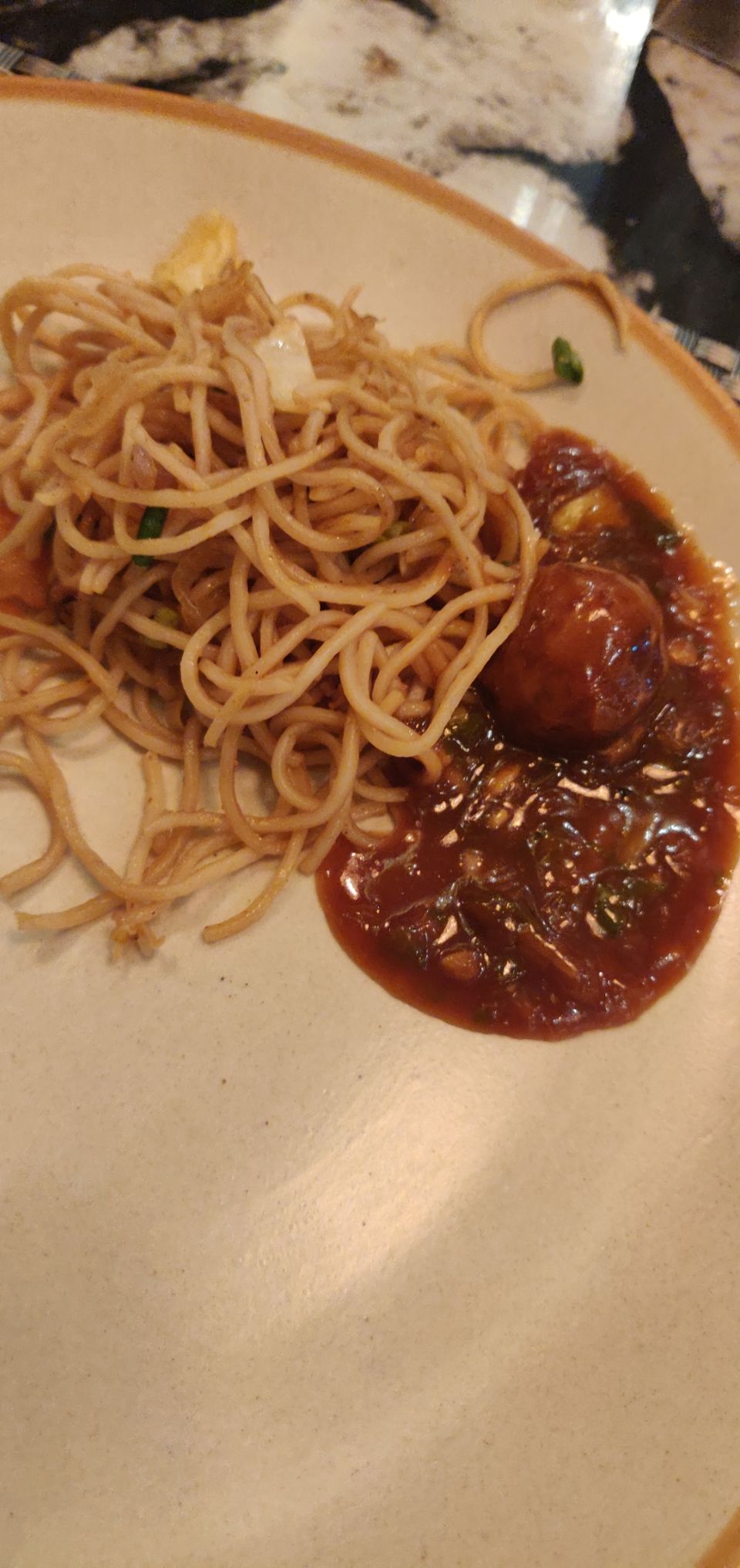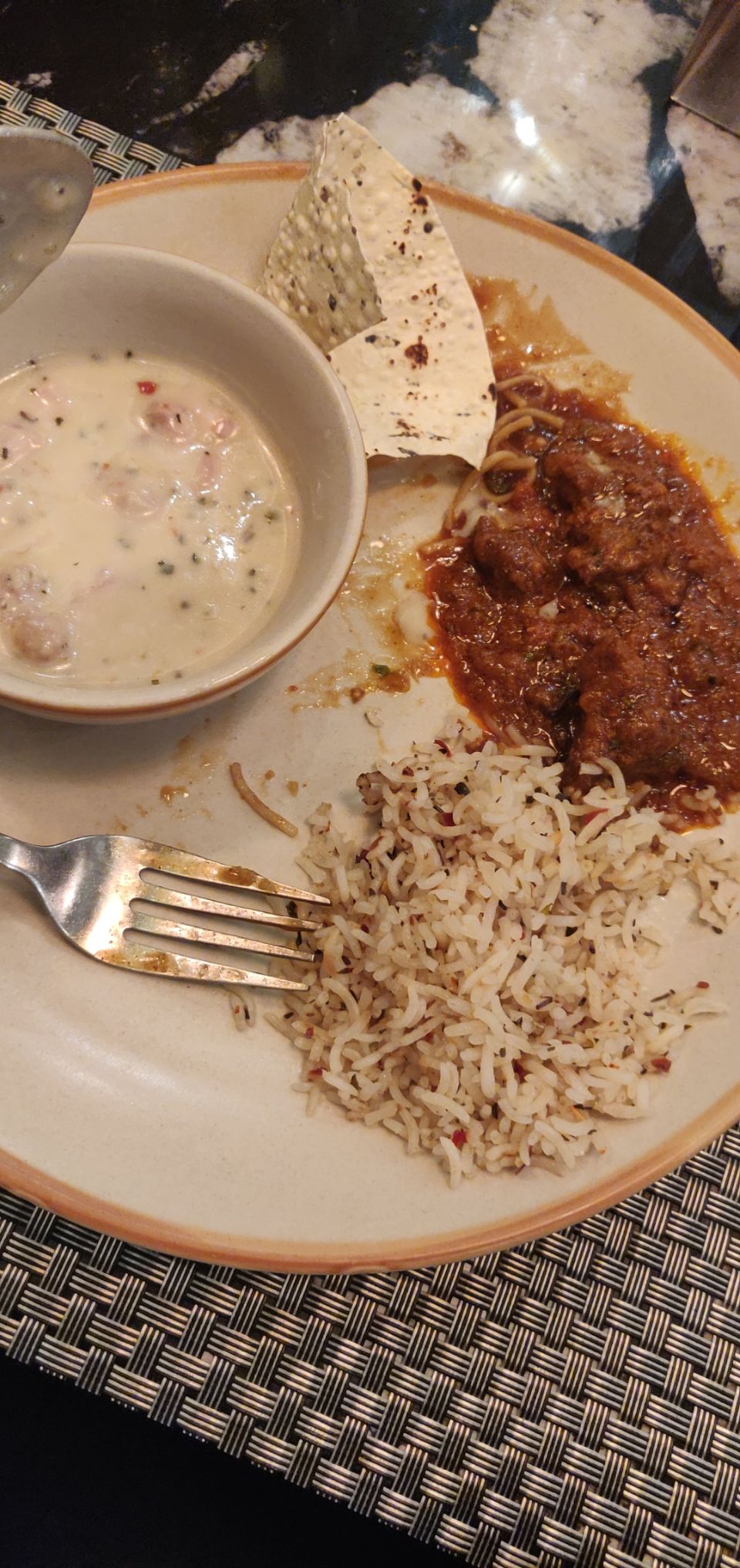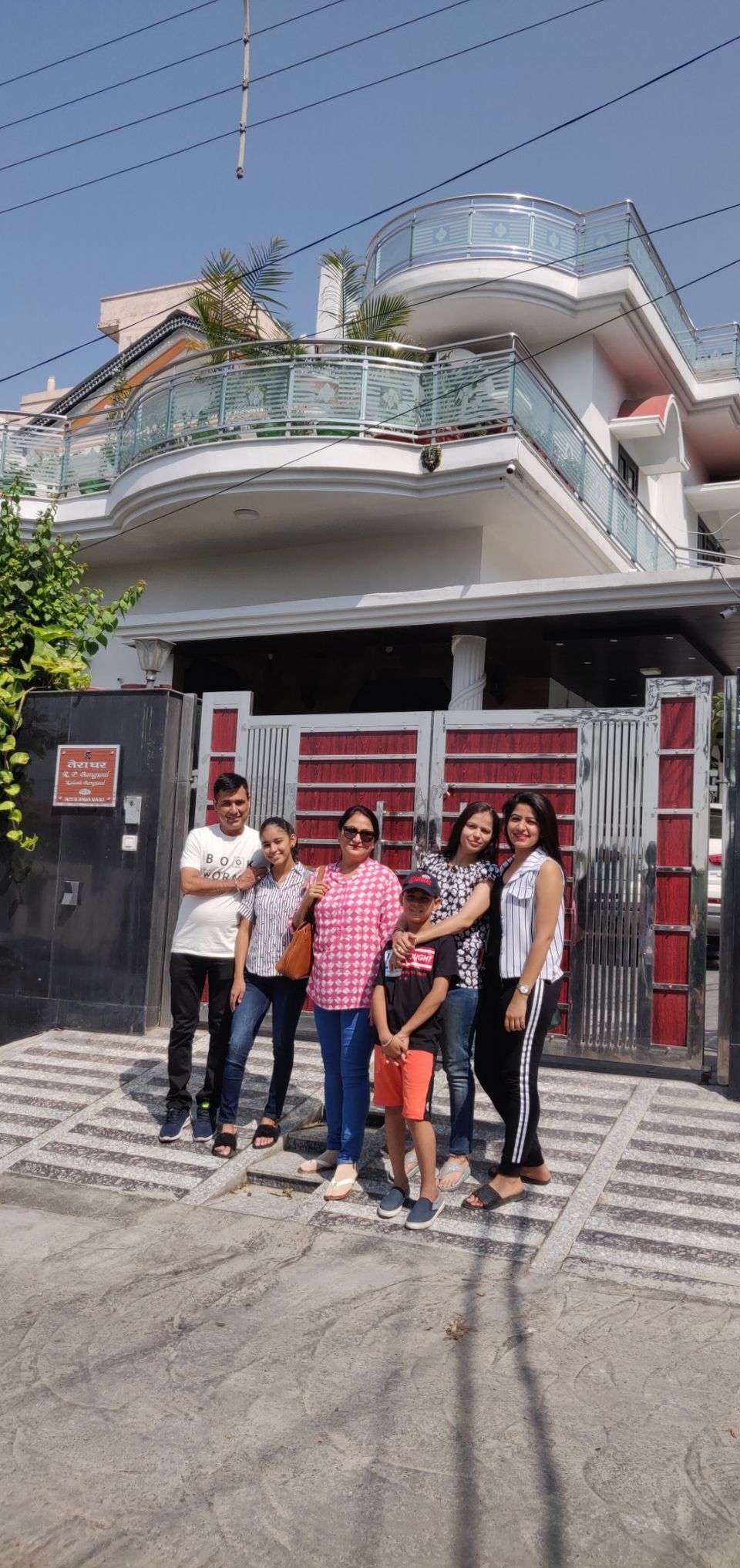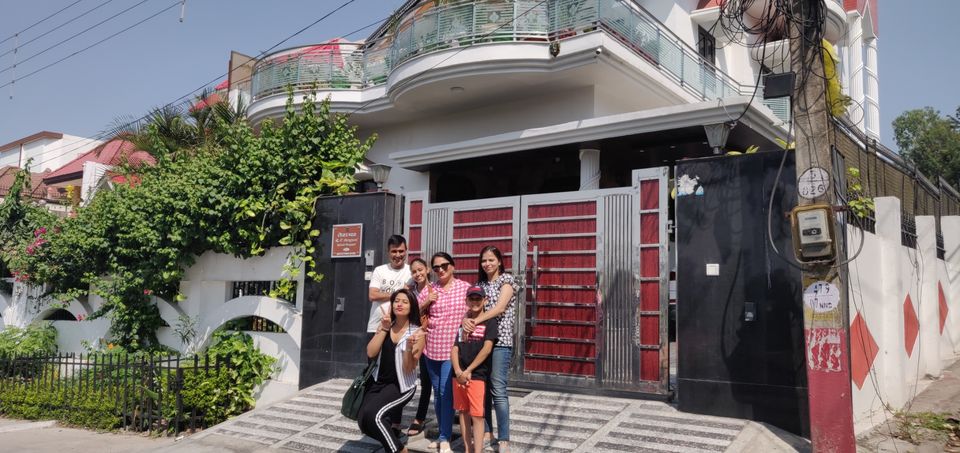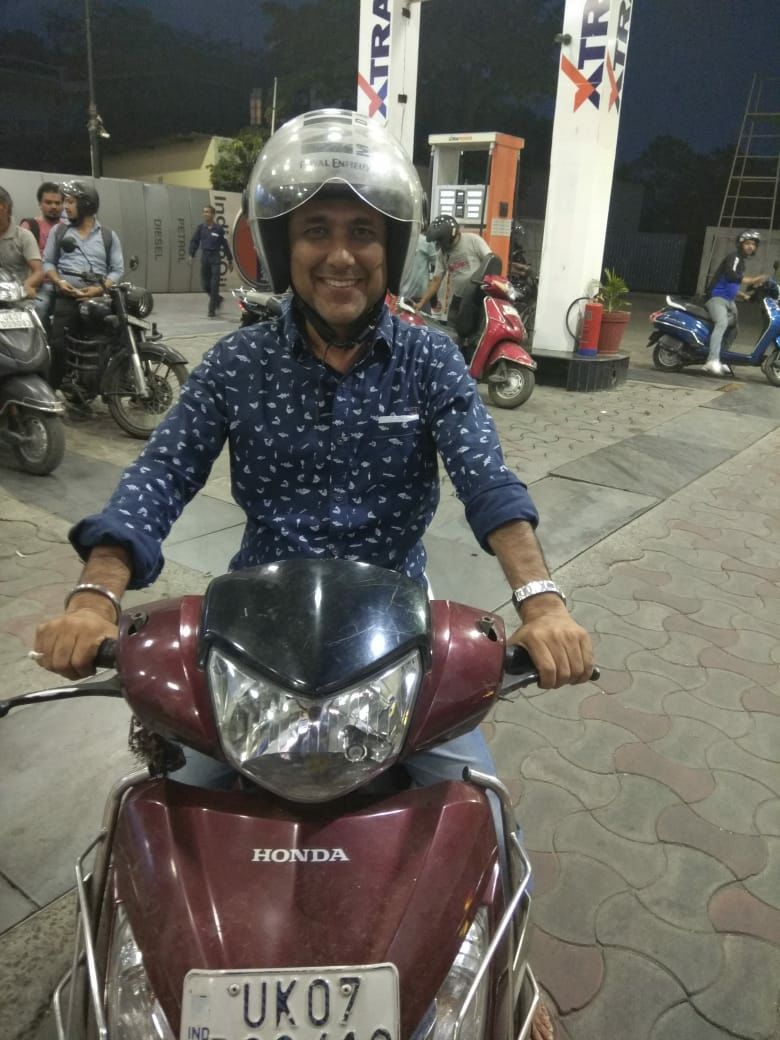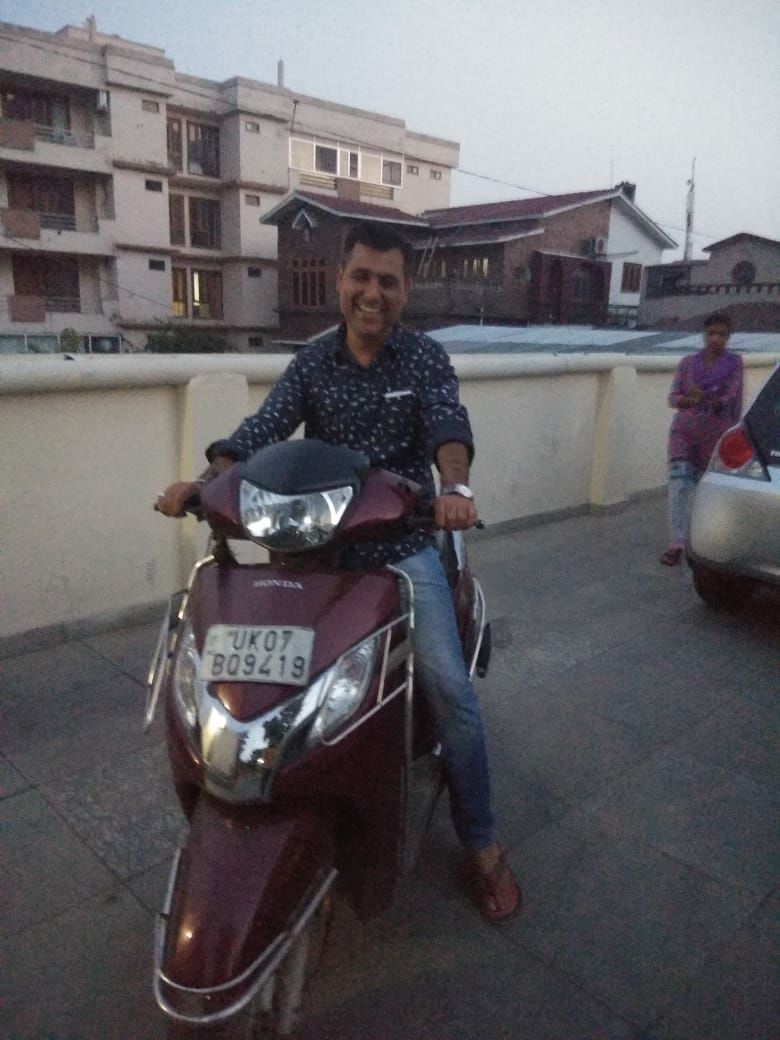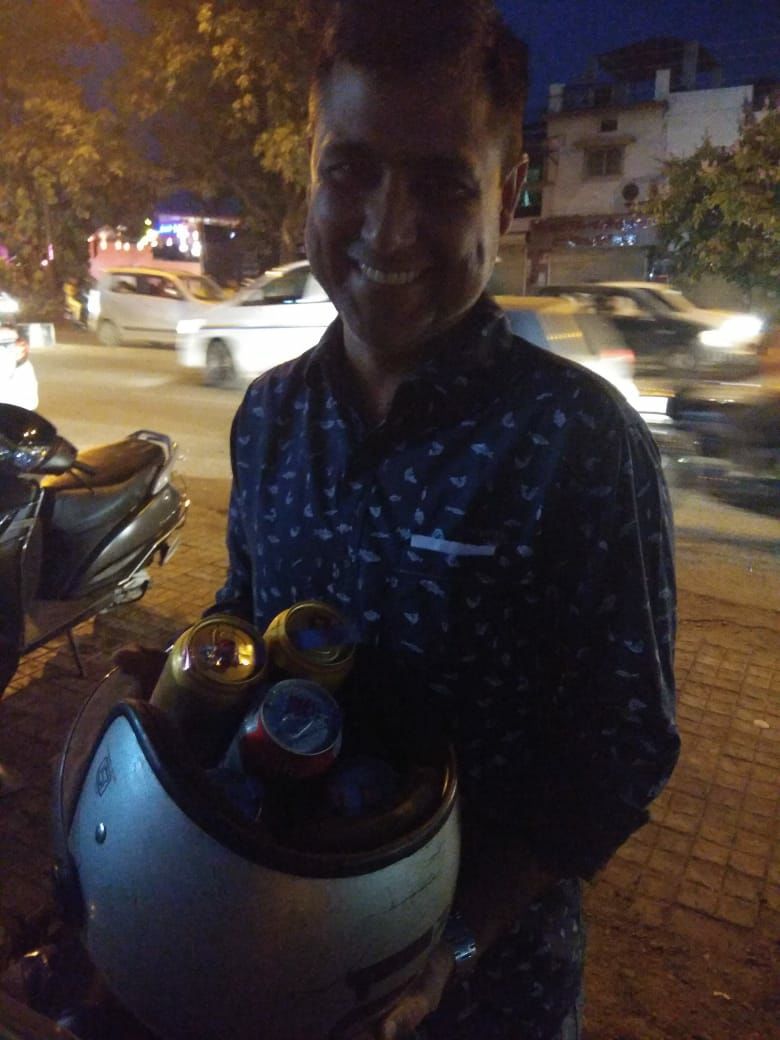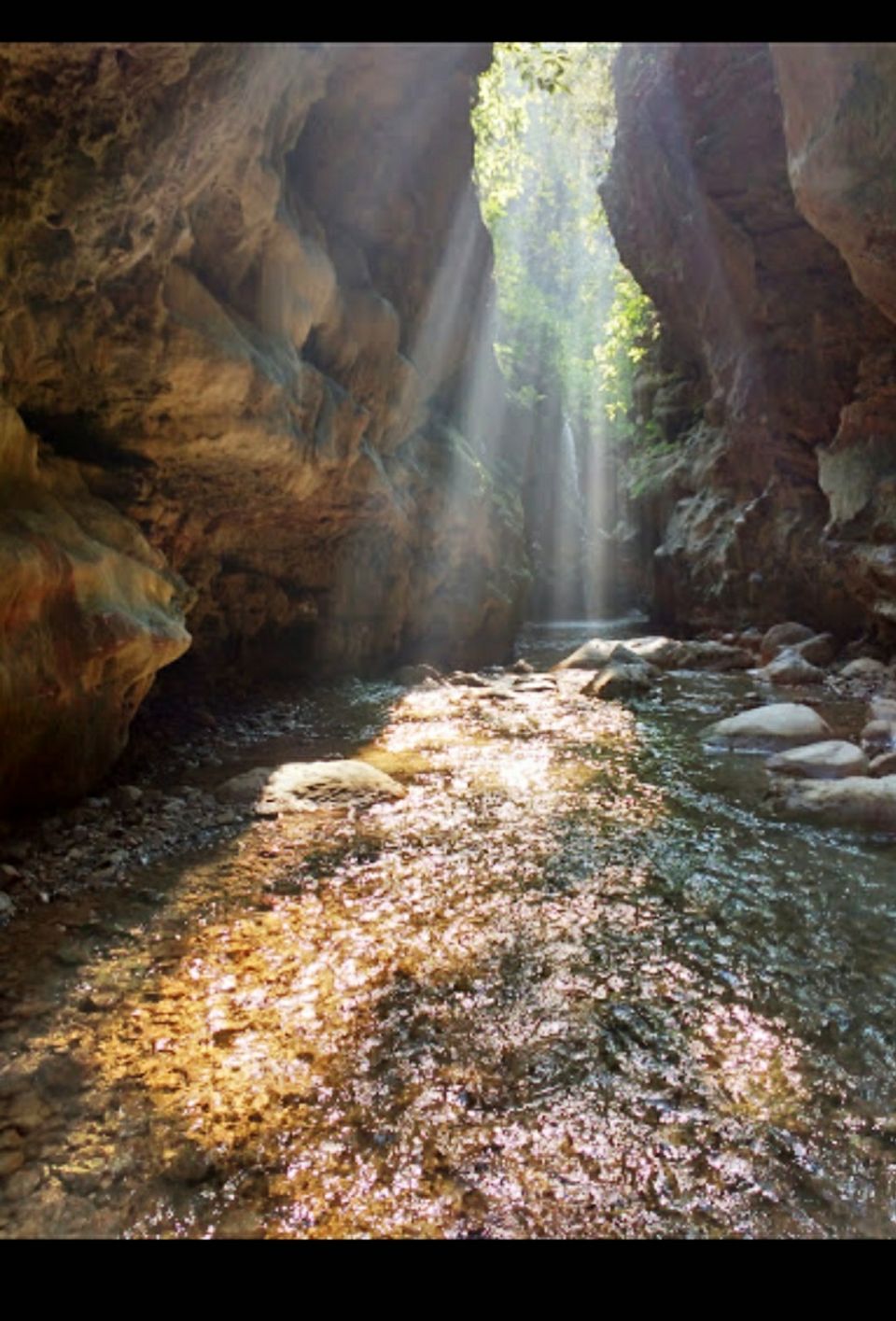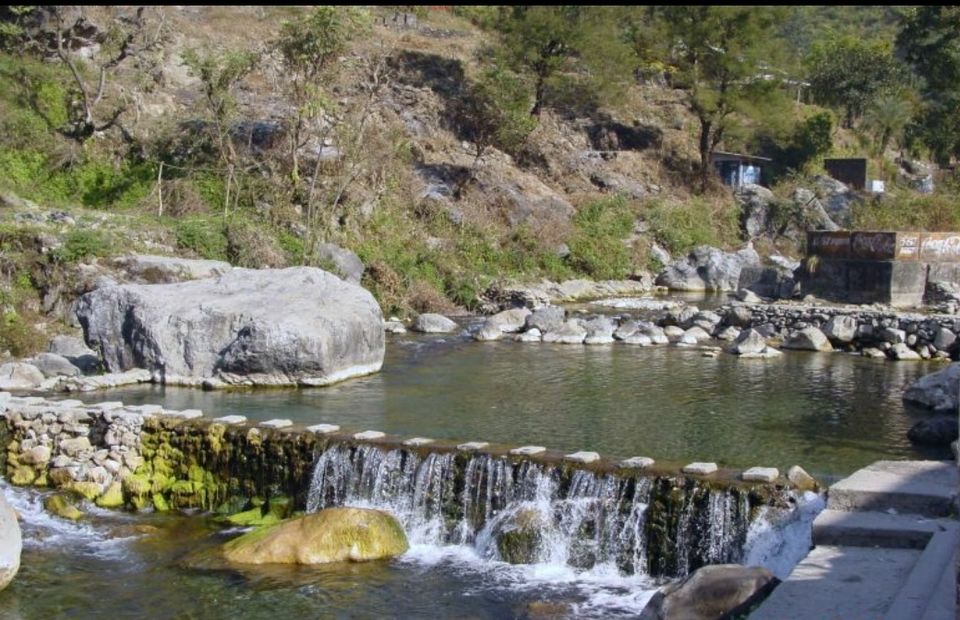 This was when we had to leave dehradun. We woke up at about 8 a.m, had showers and everything with lukewarm water. And pushed off at about 9:30. On our way to Rishikesh, we stopped over at this place called, Bamboos the rainforest Cafe which was a very beautiful property built. It was all green and planted. We had a wonderful breakfast there at a super reasonable cost. This place was anything a food lover would want to go.
From here we left for rishikesh, I had booked family room in Laxmi Heights, which was a two bhk room with a living room and a washroom. They had their swimming pool on terrace.
The time we would have taken would have been less, but rishikesh again being super crowded took us one and a half hour to reach the hotel.
Also, meanwhile out mood got ruined, as my cousins cellphone dropped on the road and someone picked it and took it away. The phone being iPhone was no less than a heartattck. Everyone was down with their mood.
But later the evening we thought, nothing could be done now. So let's push off for some place. And we decided to go attend the aarti at ganga ghat.
We did hope to attend the aarti but again jams had taken toll everyhwere so we couldn't reach for the aarti in time..but we did see ram jhula. We sat there for good time. And oh my God the place is heavenly. The water is super cold.
And over the time, it became windy and the water flow and speed increased. And there were announcements for people to stay away from ghat corners.
But it didn't feel like leaving the place at all. The place had my soul.
Then we headed back to the hotel..had our dinner at the hotel and went on the terrace to sit with our legs dipped in water. And grabbed a beer. Ahh that was a good end to a hectic day.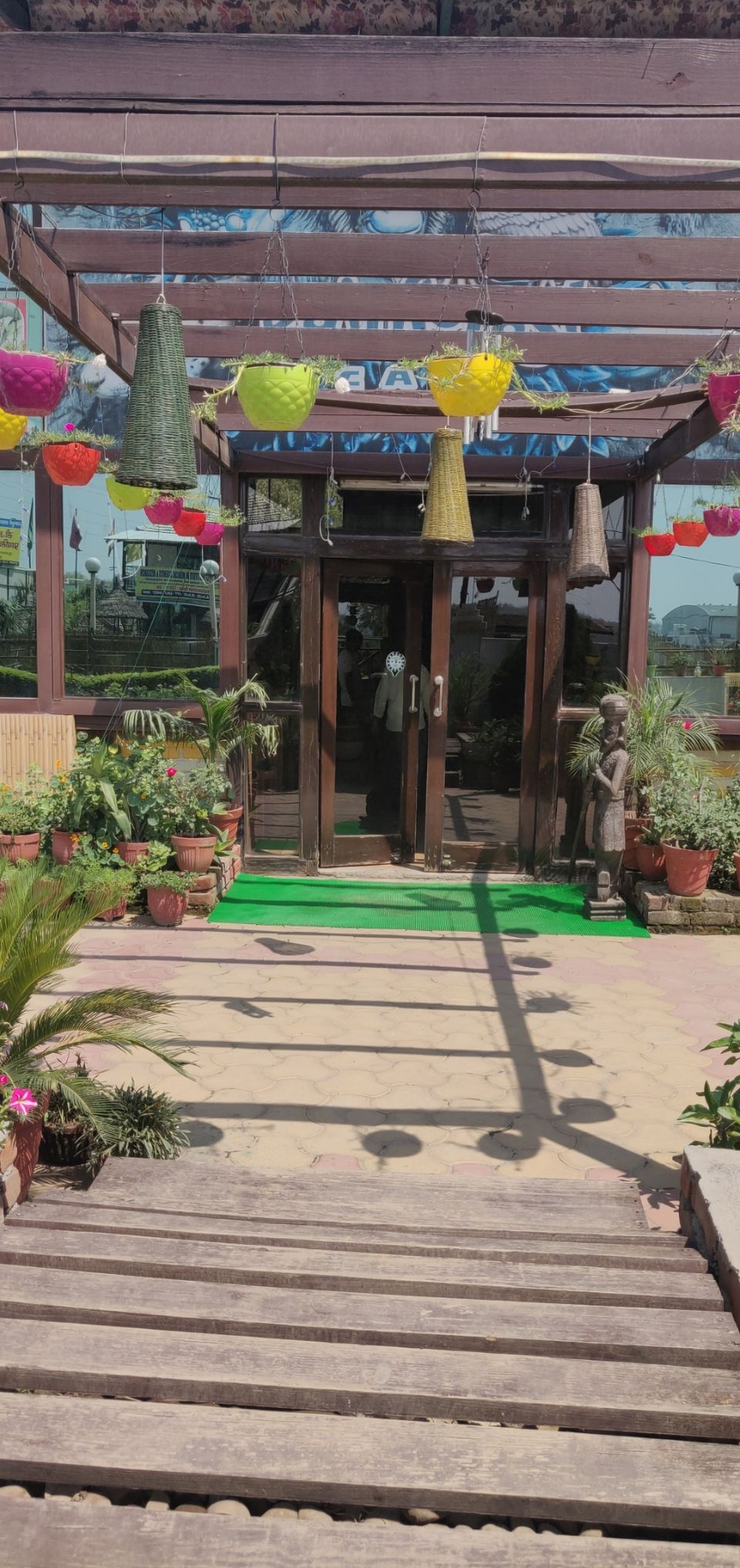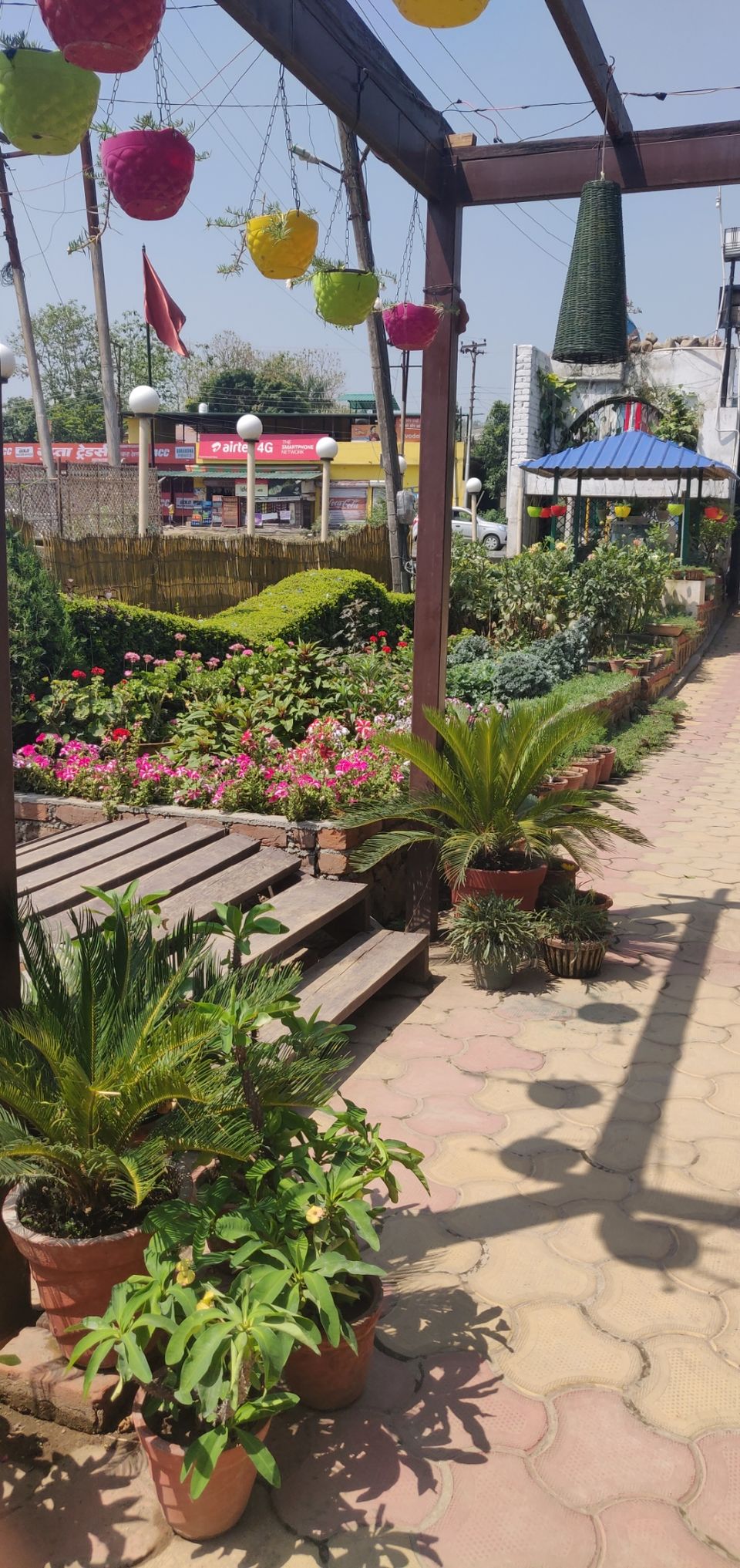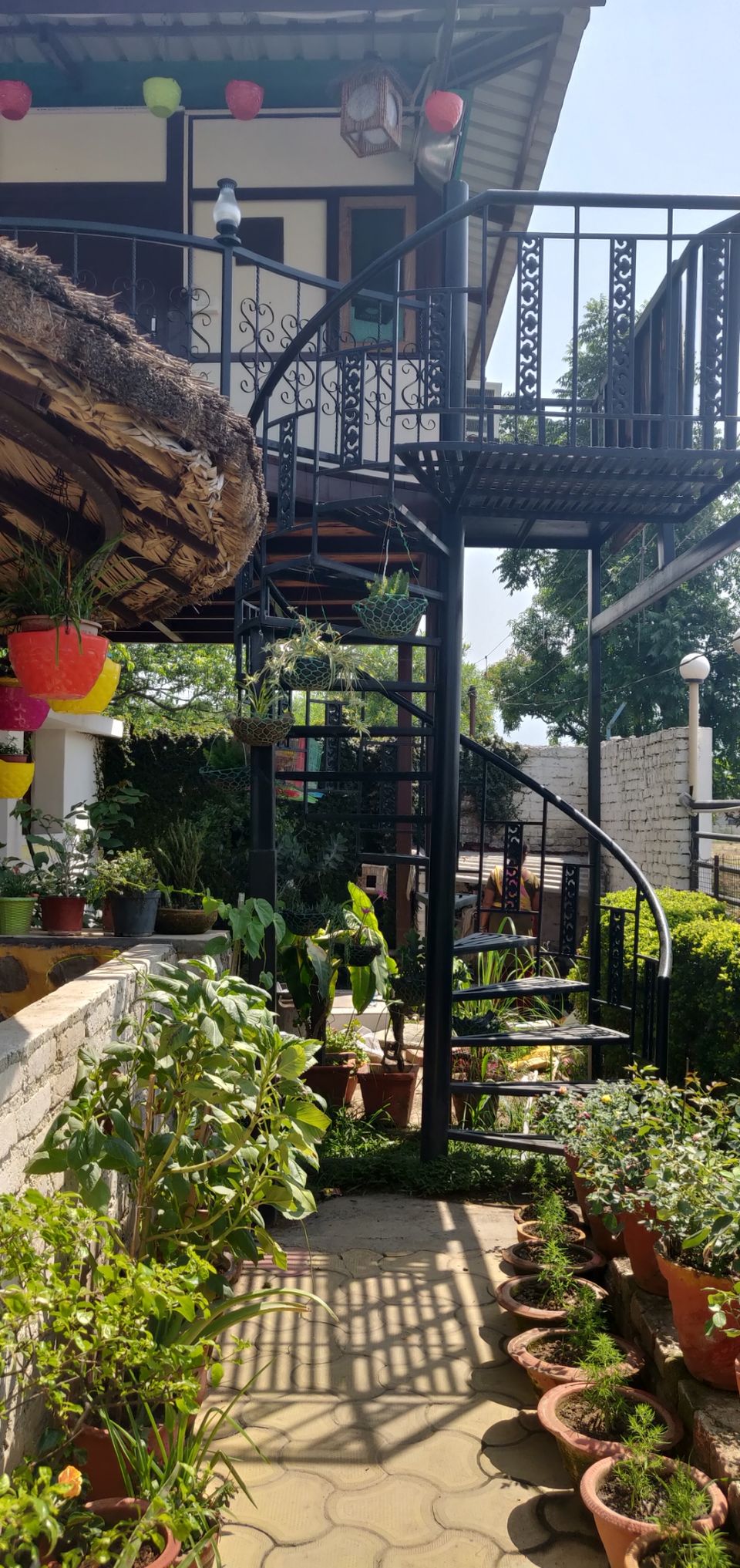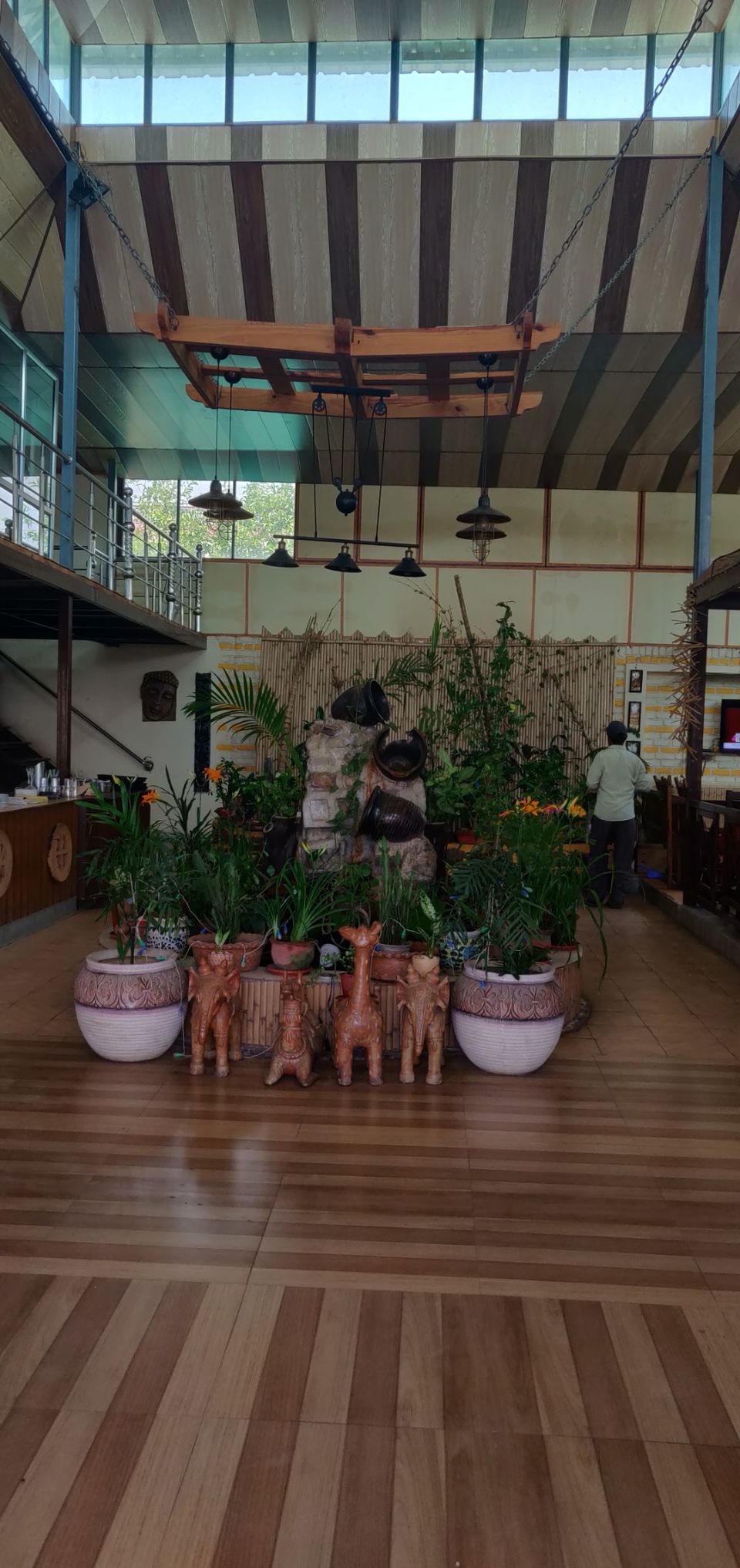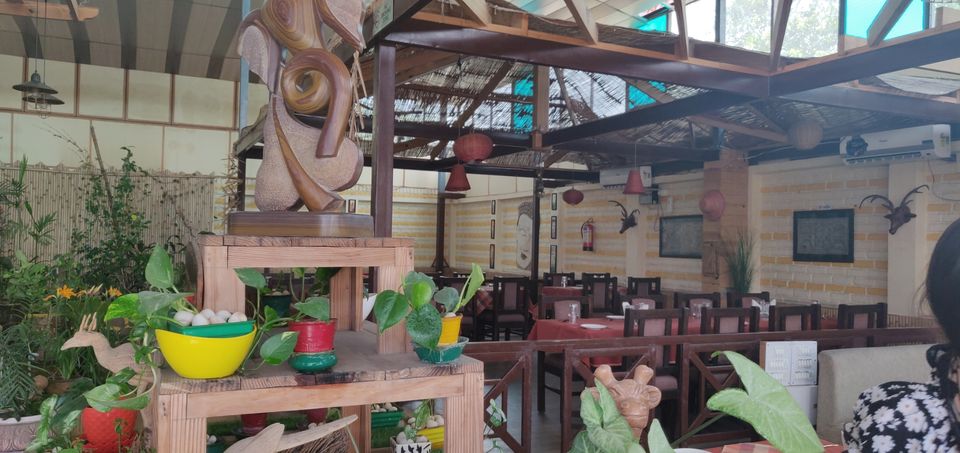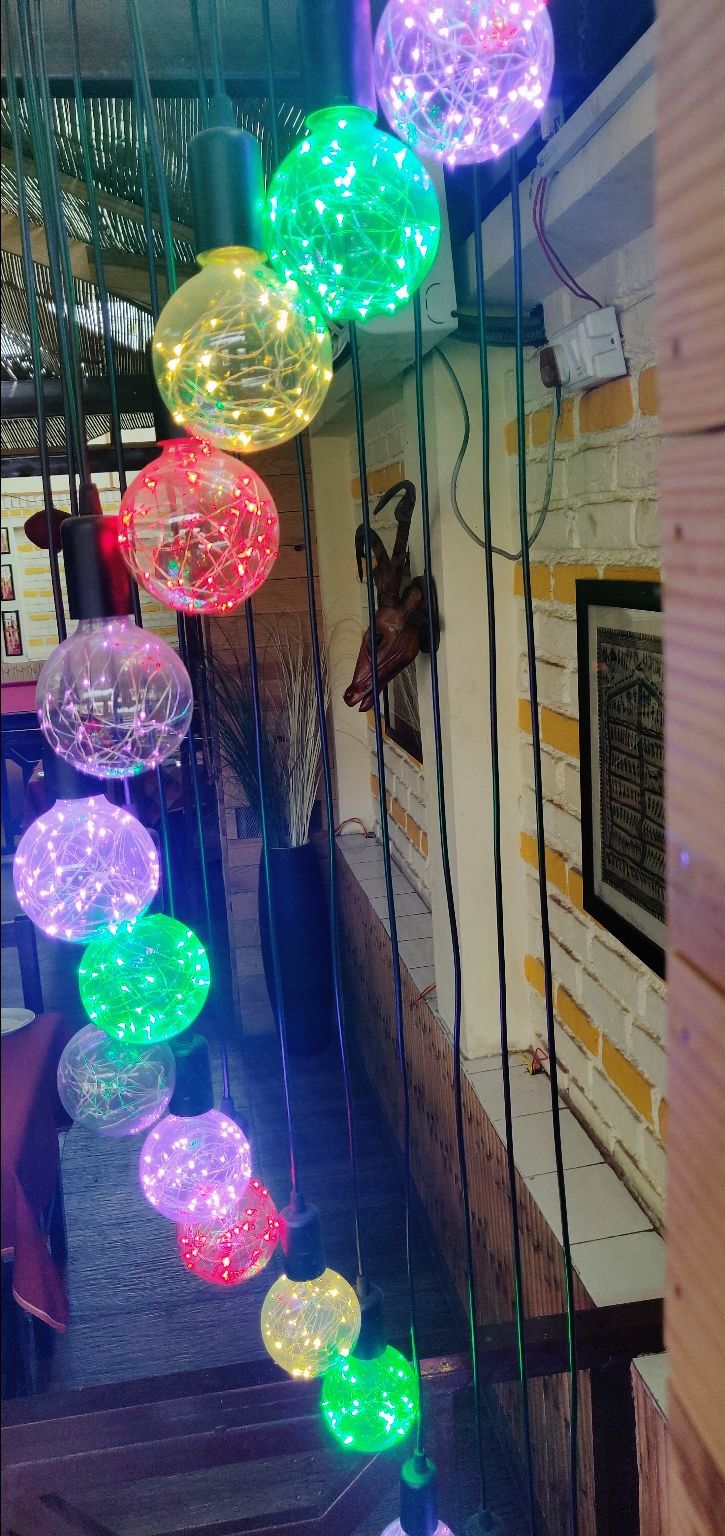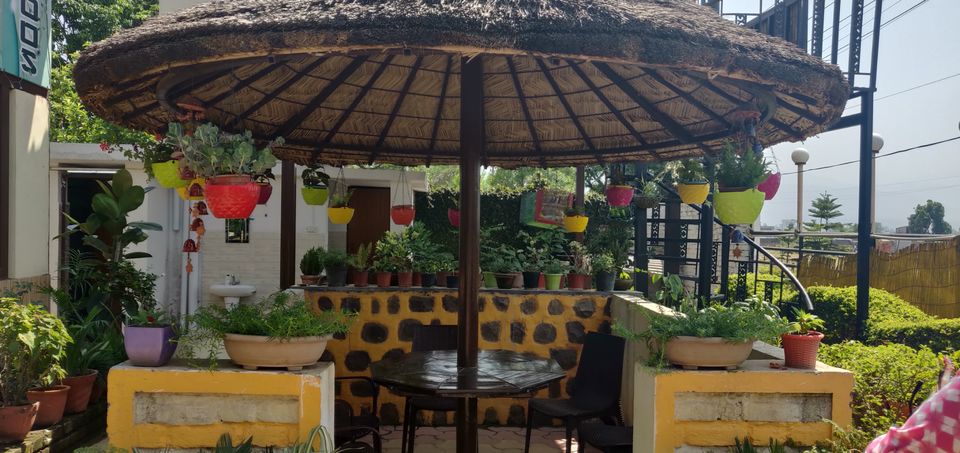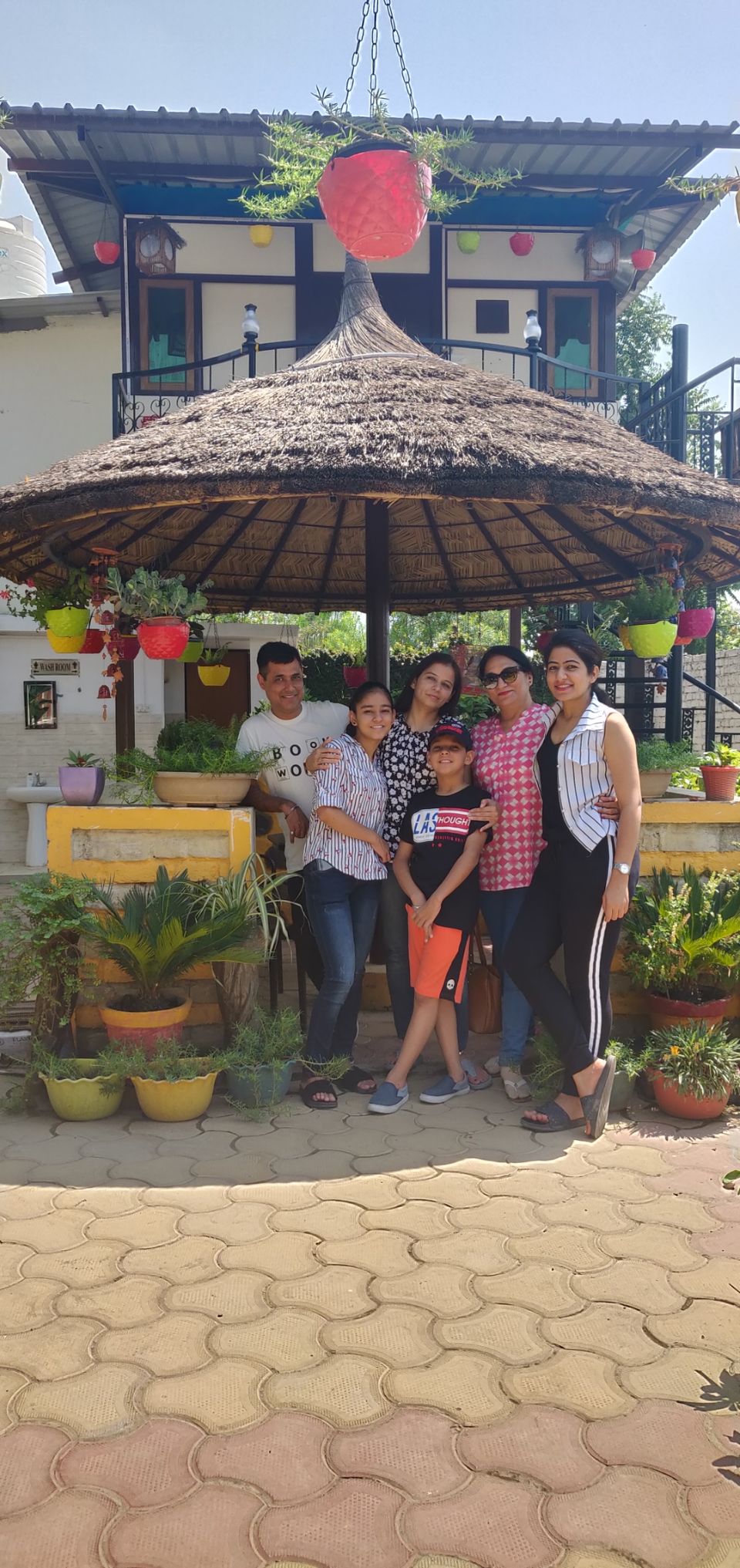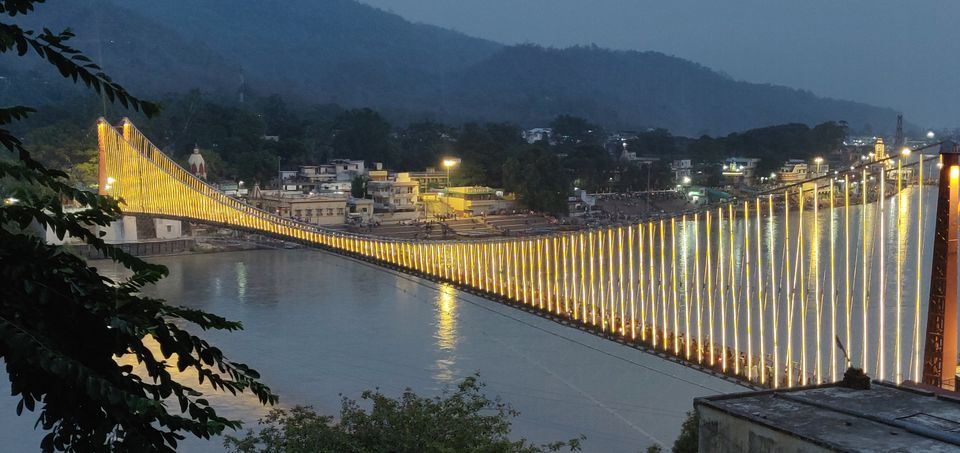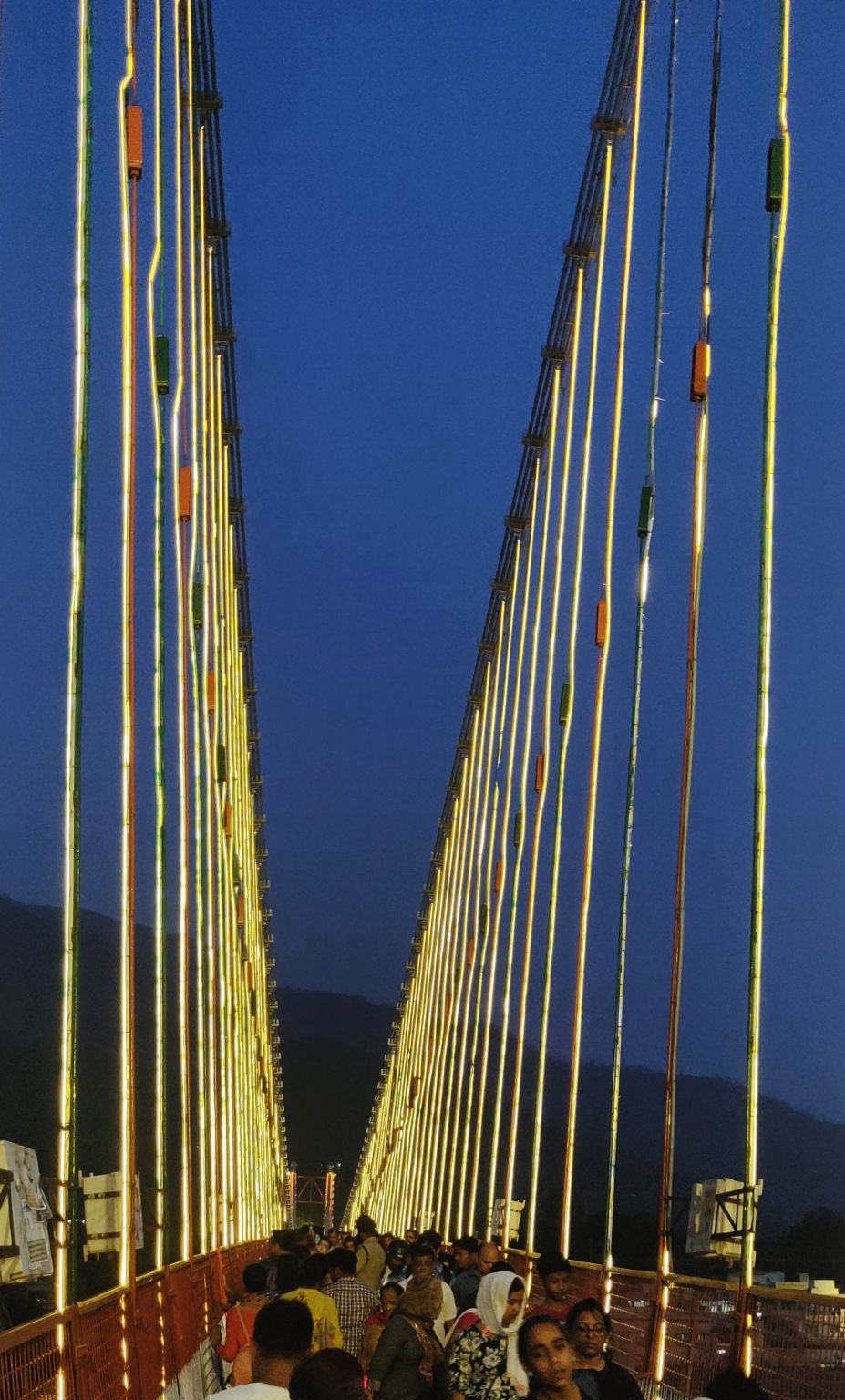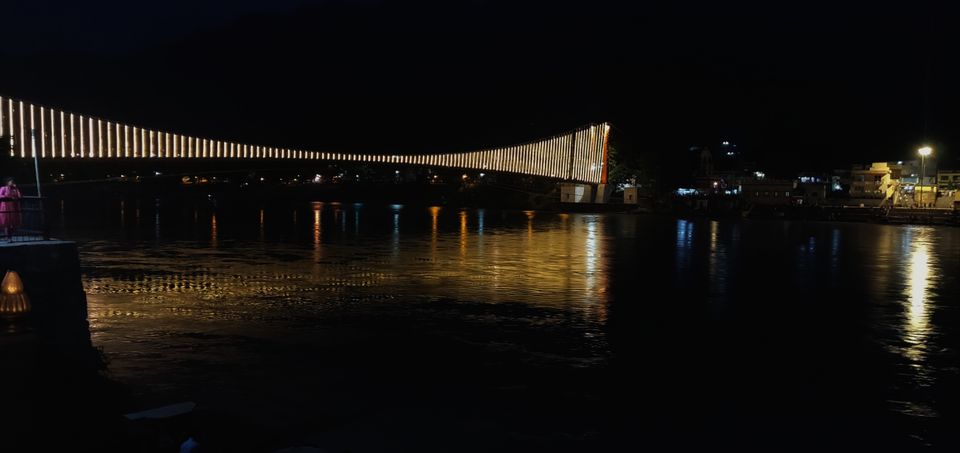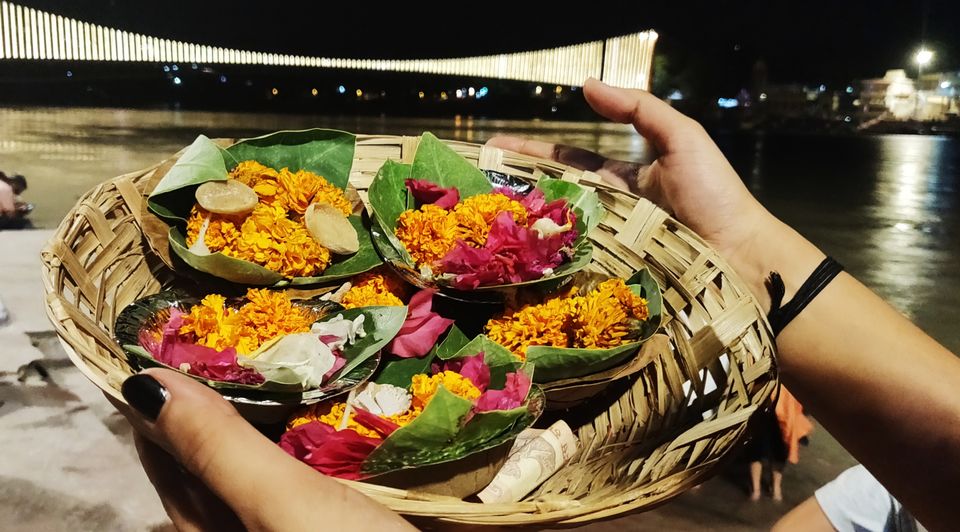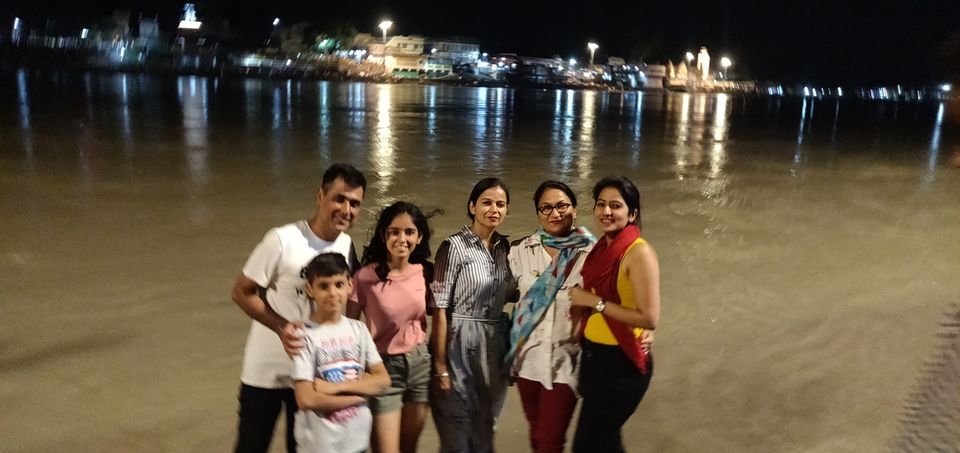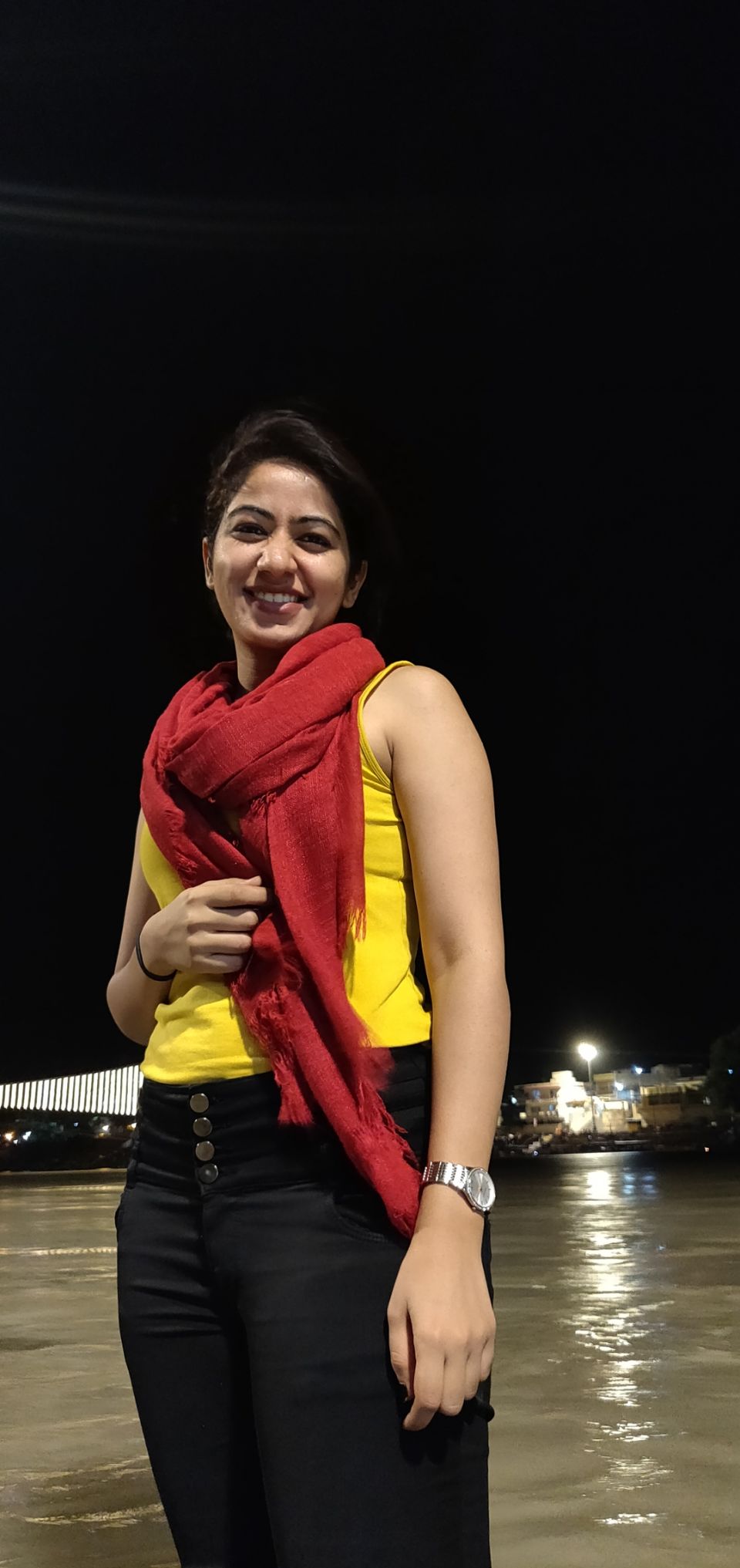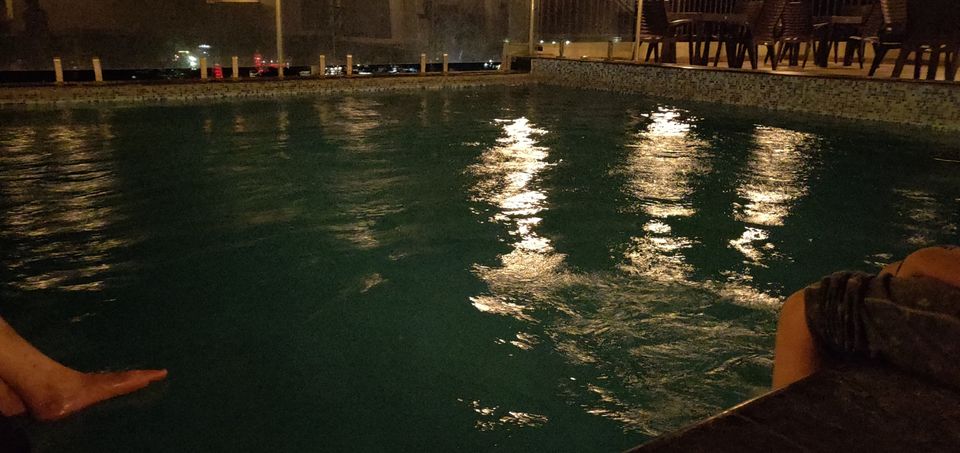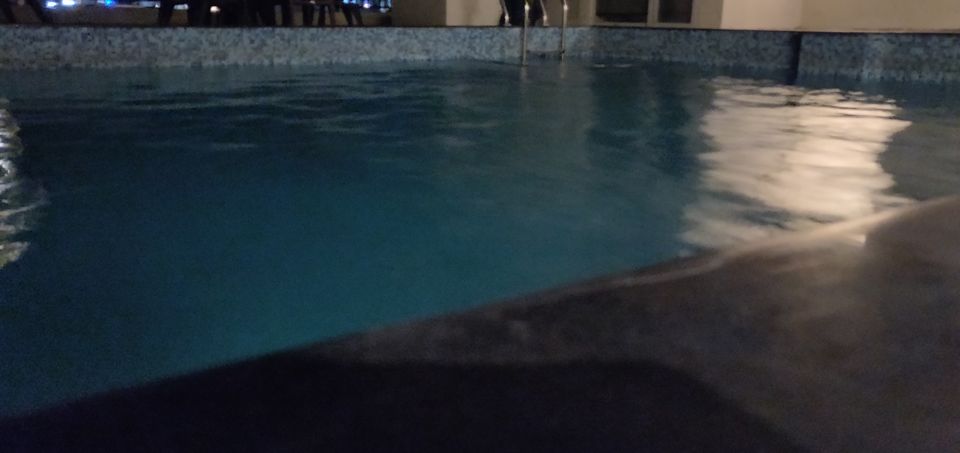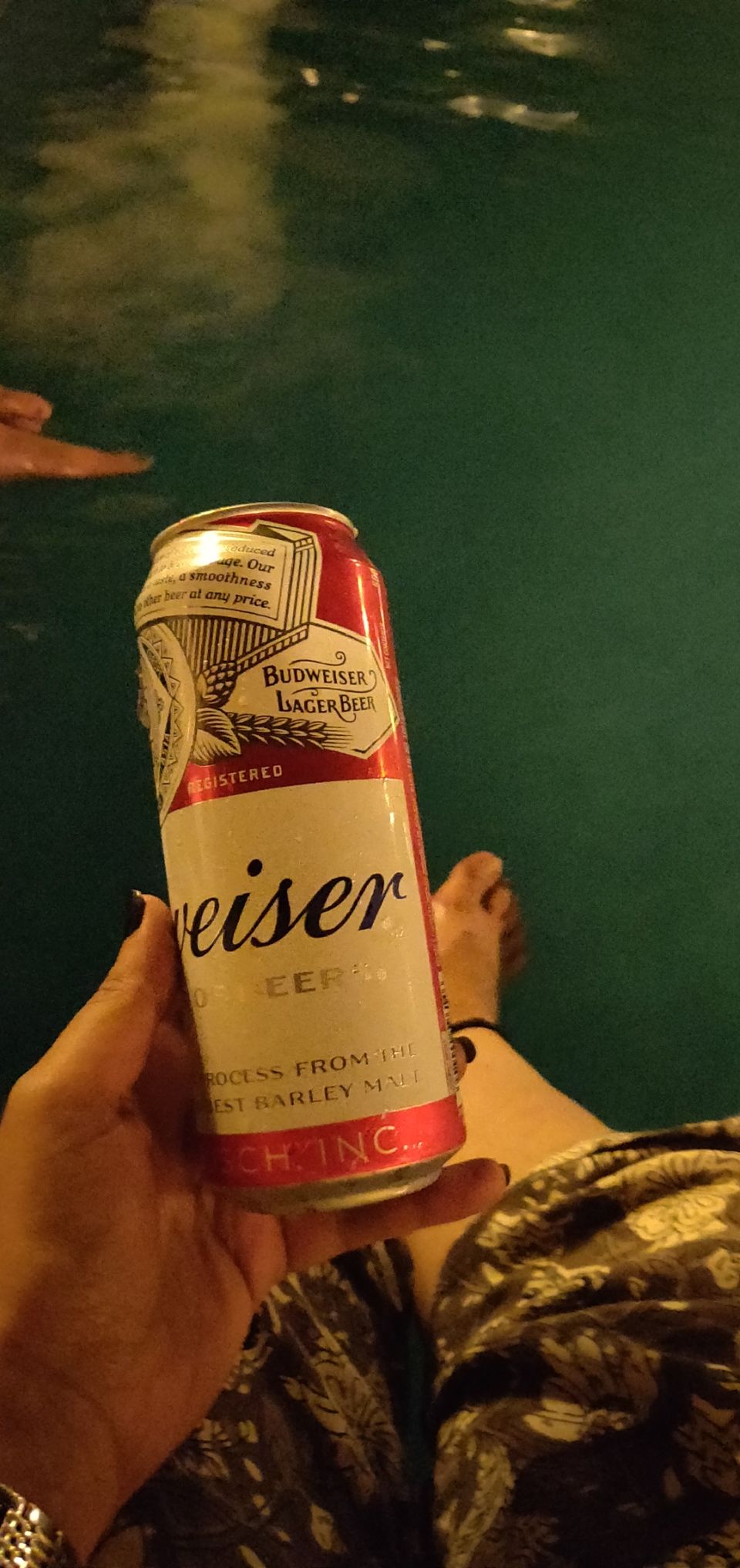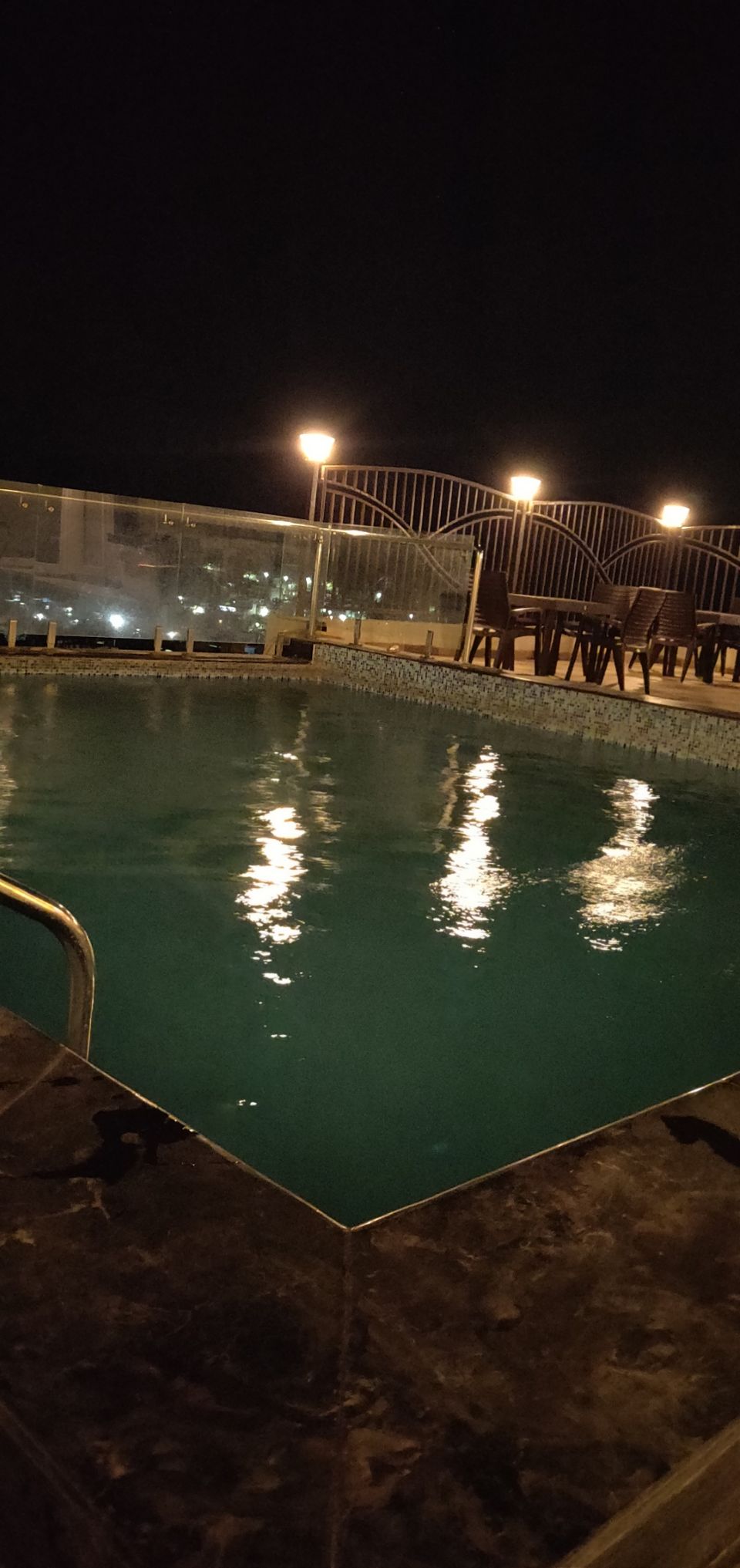 This was the final day. We woke up, had our breakfast and headed for our river rafting experience. It was my first time as well. Yet, I had to keep everyone's morale up.
Until he came to pick us up. It was so difficult to keep everyone on the same page. Then the car came. And it was loaded with dust and other fellow passengers. We sat and drive to the place for rafting. Seeing the place, we realised the flow was super good. And my mother and jiju were scared as hell.
We stepped down, there were so many people of all the age. Our trainer gave us a brief of, how do we go about the process. What to do and what not to. What if there is a situation and all that.
We wore our helmets and jackets. And he gave us the rowers.
After that we stepped inside the boats took our positions and started with a ganga maiya ki Jai. We had three rapids, and a 9km drive. Damn that was some experience. I swear, anyone who hasn't done it, should. And the time when he said you can get down in water. It was a rapid and we jumped inside. It was terrific. I was so sacred at first. But then I got so much at ease, having my back relaxed and body loose. That time was something, I can't get back. I wasn't thinking if anything but myself floating in water.
When it ended, I realised it had been more than two hours that I was inside water.
The rafting experience was worthy of all the pain that I had later.
We went back to our hotel , had a bath and left for Jaipur.
It was a little hectic as we had kids with ushere was jam. And to top it all, the phone got stolen.
But yes, mountains have something that make you realise that you hold a very small place in the world.
It brings you at peace. And yes, let's you explore the places in a different way.