Italy Self-drive Guide for Indians
Italy might be well connected by a sophisticated train network, but the joy of an Italian holiday is multiplied a hundred times more when we take on the Italian roadways! The bustling highways are dotted by sprawling fields of colorful flowers on either sides, so beautiful that even the dividers are packed with flowers! Don't believe me? See the pictures below!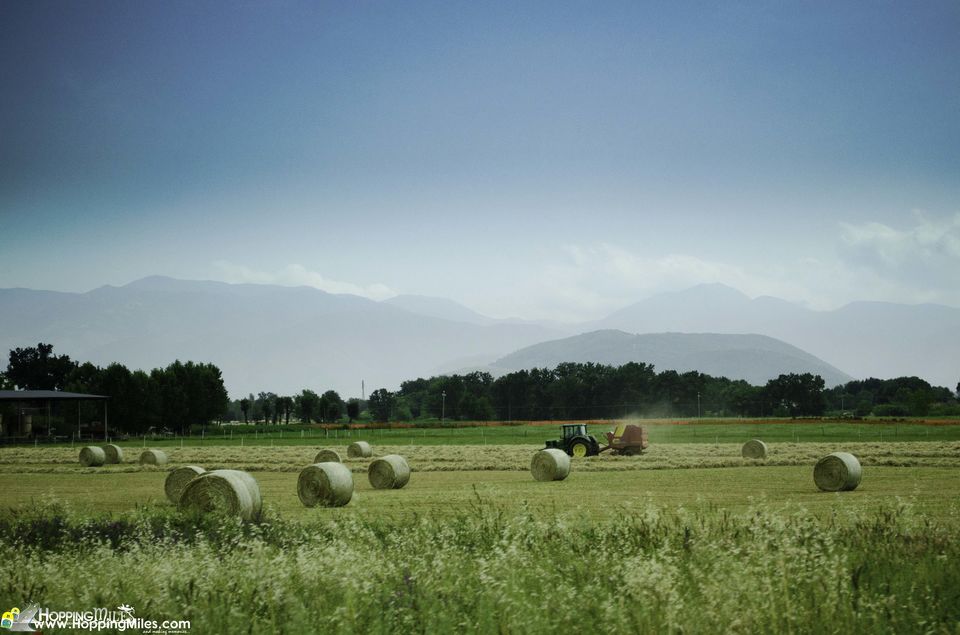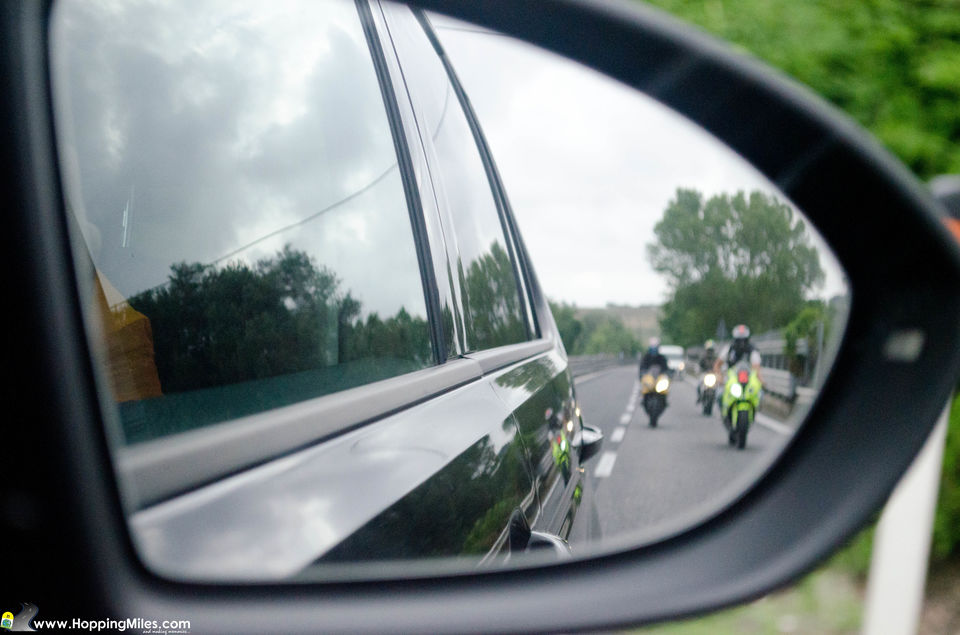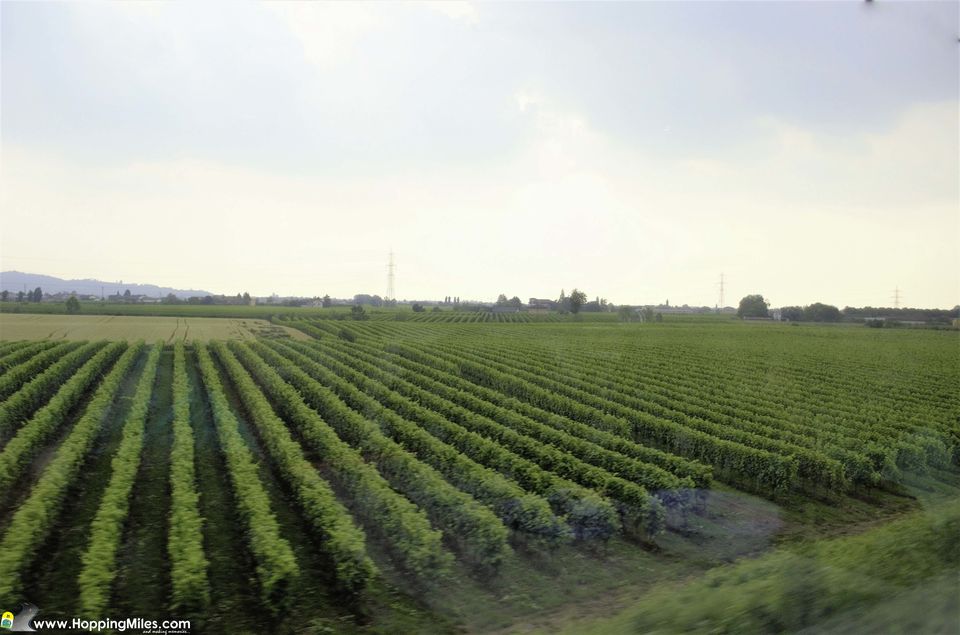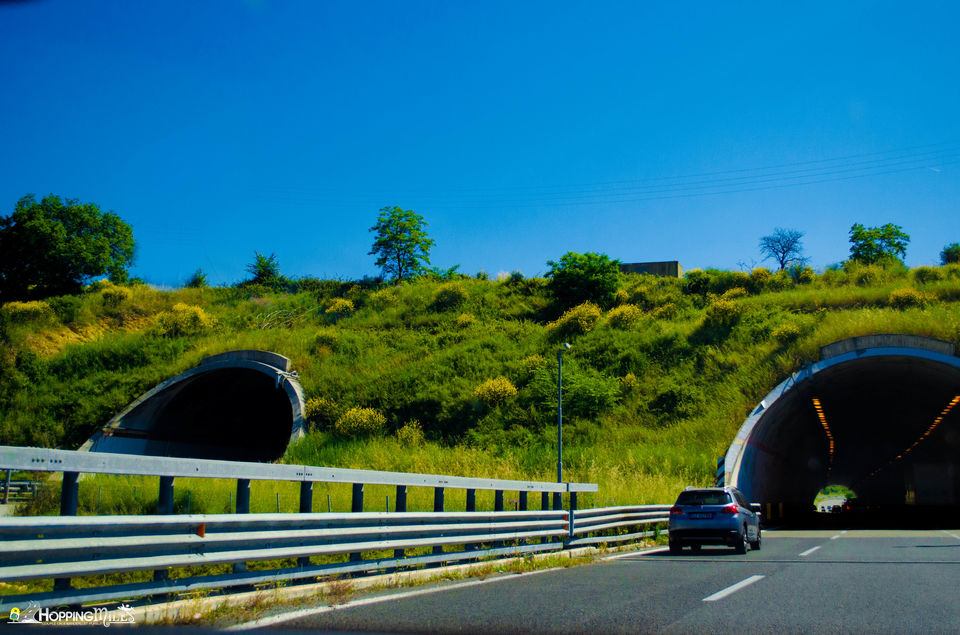 Though highways have a certain character, the gorgeousness of countryside is beyond words. Large stretches of wheat plantations with hay bales neatly rolled up and placed in regular pattern – is definitely a treat for eyes! Italy has a varied landscape though out the country. In the north is the eye candy - Lake Como with gigantic mountains guarding it, on the other side, Milan and Venice are filled with lively vibes. Driving down into the Tuscany area with acres of wine plantations while we explore Florence and Pisa.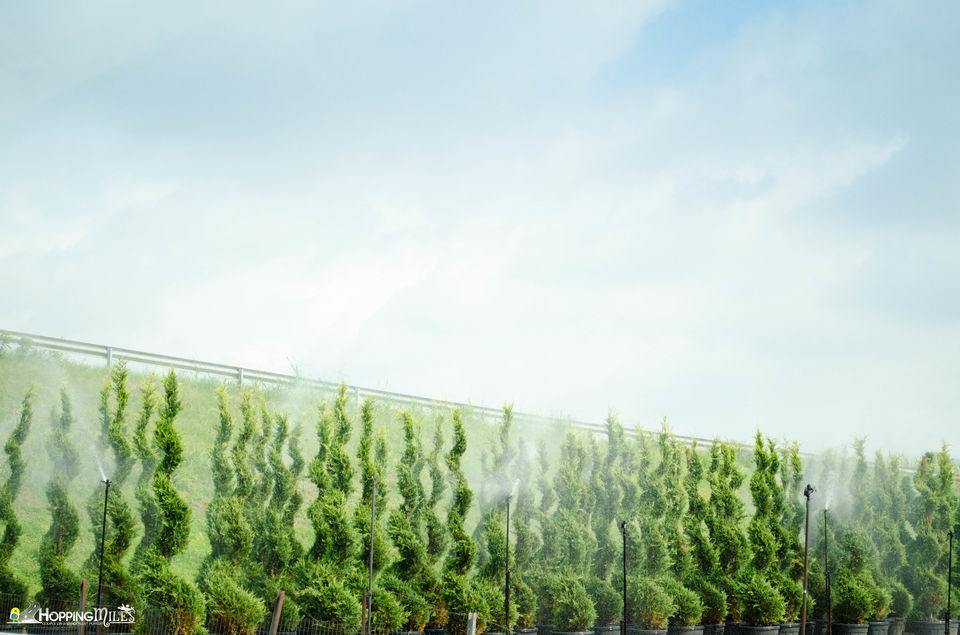 Driving further into the riot of colours as we progress towards Rome, we encounter lots of signature 'Italian stone pine' trees lining the streets. After basking in some history at Rome, it's time for some sea for company while we drive along Naples and take a detour to explore the historic city of Pompeii. Continuing further down onto Amalfi Coast – a drive which must be done by every road tripper!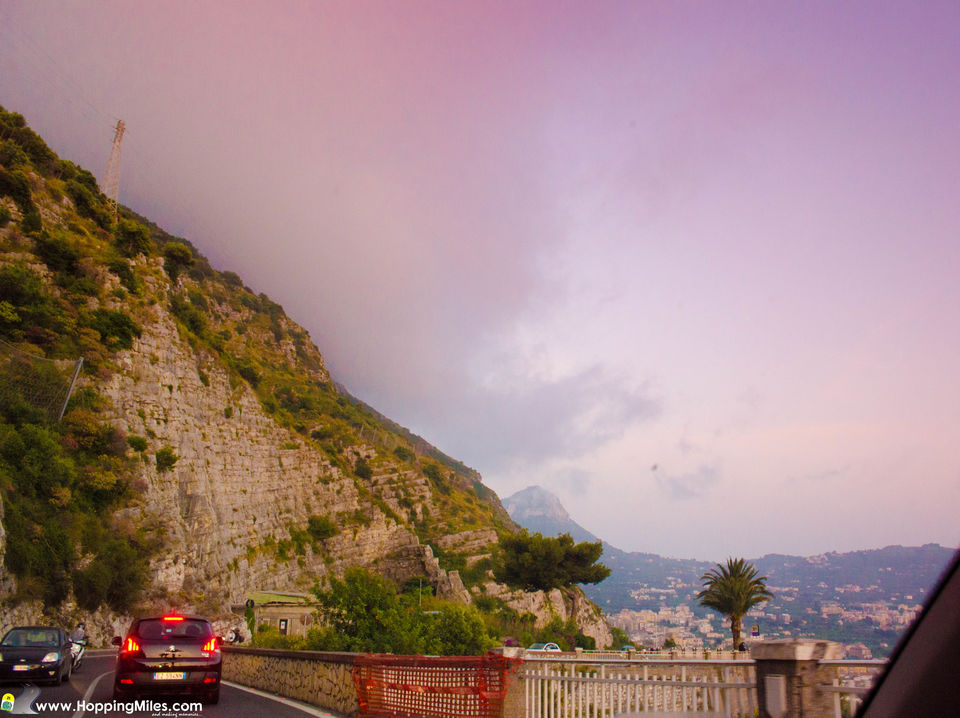 How shall I even begin to describe Amalfi Coast? The roads are sandwiched between choppy cliffs adorning twines of lovely flowers which look down upon the shimmering Mediterranean Sea below. The roads snake their way down as we drive along next to the sea. The whiff of flowery scent accentuates the beautiful views. The view we got when we had a pit stop to buy the local cherries warrant some memories which last a lifetime. Wondering if the cherries were sweeter or the views!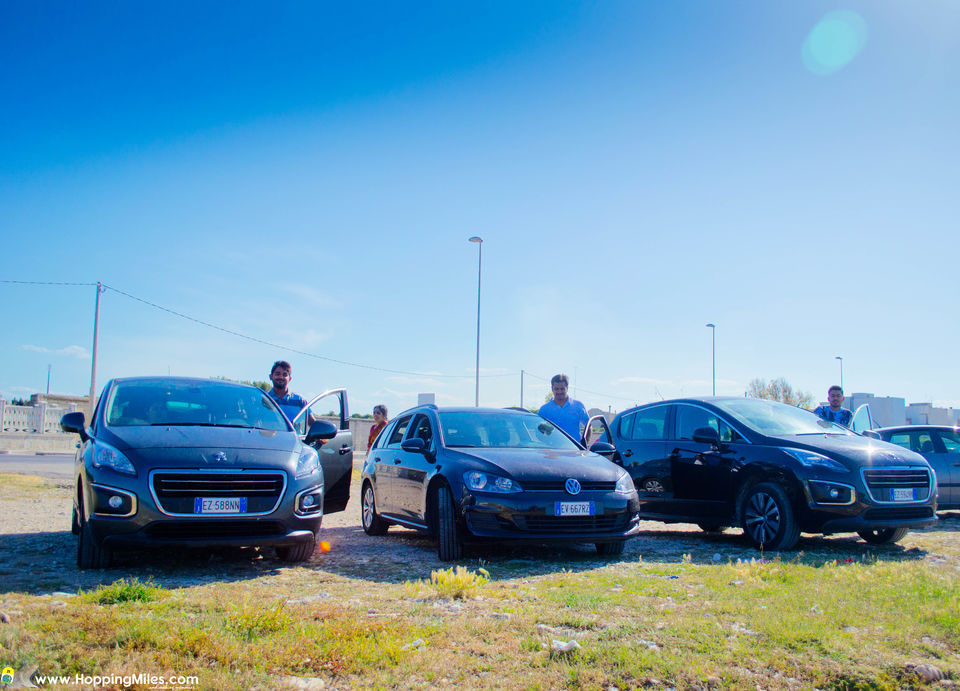 Now, I'm sure you are pretty much convinced that self-drive in Italy is one of the best options, lets read about some important things one needs to know before driving in Italy in a questionnaire form.
Is Indian driving License valid in Italy?
Yes, our Indian driving License is valid to drive around in Italy. Make sure to carry your original license.
Will just an Indian driving License do?
No. You need to possess an International Driving License too. Contact your local RTO office to obtain the same.
Is renting a car easy in Italy?
Renting a car in Italy is very easy. Almost every city has a car rental office. You can rent a car anywhere and drop it off elsewhere.
How to book a rental car in Italy?
Every rental car has an online website. Skim through various websites, select the one you like. And then book your car online through an International credit card.
What all to take care while booking a rental car online?
First, please buy an insurance provided by the car rental company. It is a foreign country and we can't predict the unseen circumstances. Better be safe than sorry. If you are renting the car from one city and dropping off in another, then there may be a drop-off fee associated with it – some rentals charge it, others don't.
What side do Italians drive on?
Italians drive on the right side. That means the driver sits on the left, overtakes other vehicles from the left.
Is it difficult to adjust to Right hand side driving?
Not really. If you are driving a manual car, then initial 2-5 km on the road will be tricky and then it will be easy. If you are driving an automatic car, then it should not be that difficult.
Any speed limits?
Yes. As usual, like in every country, Italy too has speed limits and they are marked clearly on the road. Be careful, there are speed monitors everywhere and the cameras are swift enough to click the pic of the number plate and the info will be sent to car rental within minutes, and the fine will be deducted from your card while dropping off the car.
Do I need to drive inside the cities?
Not recommended. Major cities in Italy are well connected to different areas through trams, trains and bus. So rent the car only for intercity travel not for intracity travel.
Where can I read about the rules to be followed while driving in Italy?
http://www.italia.it/en/useful-info/rules-to-drive-in-italy.html and https://www.rac.co.uk/drive/travel/country/italy/
How about the prices to rent a car in Italy? Can I get an idea?
Well, there are plenty of rental car vendors out there who offer different prices for wide range of cars. A best option would be to visit http://www.rentalcars.com/ and do a search. This website lists all the available cars from different vendors, thus helping you in selecting the best option.
As an example, we paid around 17,000 INR for a Peugeot 3008 for 3 days including all insurances and a GPS device. We rented the car in Rome and dropped it in Bari, Italy. On another day, we rented a car from Milan and drove down to Rome in 2 days with stops in Pisa, Maranello and Florence. This costed us 11,500 for 2 days with GPS device and other insurances for an Audi A3.
Ok. I have rented a car, if I am tired, can my wife/friend/brother drive instead of me?
Actually NO unless you have purchased an additional driver option from your rental car. Most rental companies give it as a freebie, while some charge for it.
Is there any age limit to rent a car in Italy?
Yes. Each rental car company has its own rules and they determine age limit depending on what car we choose to rent. For eg, for the Peugeot 3008 we rented in Rome had an age limit of 25 to 80. My brother-in-law who was 24, had to pay additional charges which was about 2000 INR for 3 days.
Should I have a GPS device?
Not necessary if you have Google maps handy. Otherwise, I strongly recommend a GPS device. But, sometimes, the GPS device given in rental companies are not updated regularly. For instance, our GPS device given by the rental company wasn't updated from 2 years and it was saying we were on the wrong path when we entered the newly constructed state-of-the-art tunnel from Florence to Rome. But, Google maps said we were on the right path. To use Google maps, either download an offline map or have a good data connection.
Is there anything else to look into while budgeting a self-drive trip?
Yes. Fuel costs and the toll costs. And the perfect website to calculate the same would be https://www.viamichelin.com/
Anything else?
Nothing much. Enjoy your drive! :)
To know more about where all we went on our Italy trip, click here.
To read up about the Must visit cities in Italy, see this.
Now that you know how to set off on a driving trip in Italy, what are you waiting for? Book your flights to Italy asap!