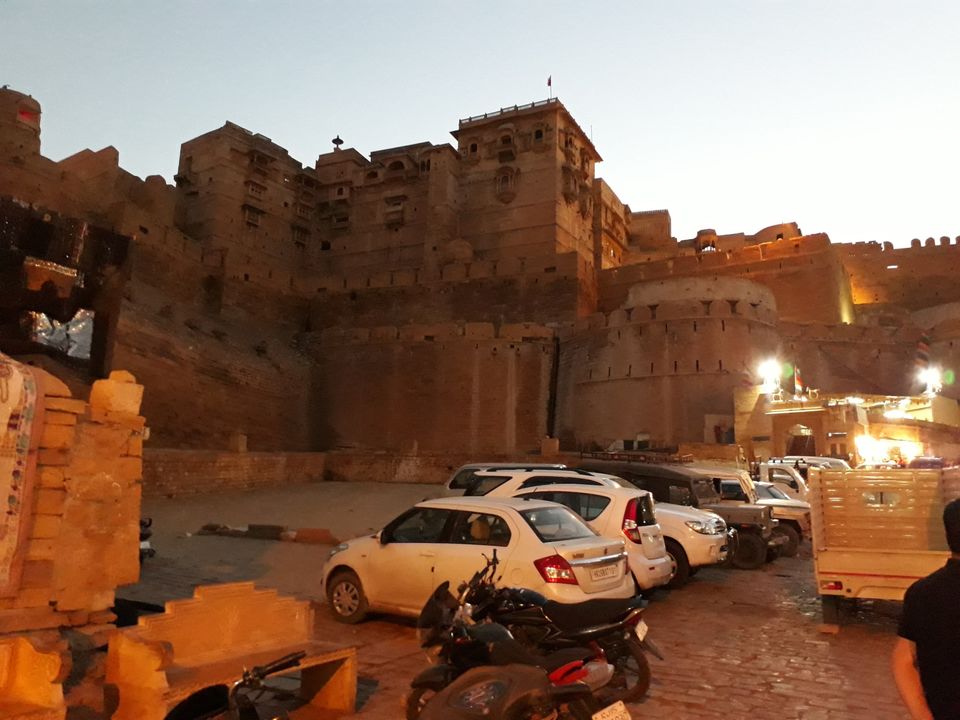 Jaisalmer: its also known as a golden city because of there's colors of house most of house is made from a natural stone because it give some cold atmospher inside the house.
Now, our journey starts fom vadodara at night we started of by car.
After covering agrond 650km we reach jaisalmer at morning, we stay at Niraj hotel opp. To jaisalmer fort, after being fresh there we at a breakfast. And then we went to taste a street food of jaisalmer. After that we take a view and feel of jaisalmer fort. It take a 2hours to rome a full fort. Its amazing arch. And it full of windows it fantastic. If you have a chance you must have a visit there once in a life. After that we come back to hotel for a rest because weathr is too hot.
At day3 we visit a patwa's hawali its very beautifull and arch. Is very amazing the wind is give a feel and hawali's interior is made with mirrors and all the pillrs is carved by hand to give a reach look and royalty. Then take a look of bada bhag. Then in evening we go for desert safari and the sand dunes at mindblowing and view is like we are in somee movie that sun is going down and sky is changing his color and we set in the middle of that send dunes is fantastic. After that from there we go for some cultural program, it shows there cultural dance,there food and there tradition.
We ended up trip here at morning.😊
Once in life you must have to visit jaisalmer to feel royalty and take a look of tradition. And sand dunes give a trilling experince.and much more to see there .😊