Paranormal Activity Seeker's place: Kuldhara
Paranormal activity seekers should visit Kuldhara at nighttime as it is believed that it is not possible to spend an entire night there because of ghostly activities. People who have tried to do so have been chased away by paranormal beings that haunt the village. Others, who do not wish to partake in these activities, should restrict their visit to daytime like we did.
We spent the night before in a huge palatial hotel that looked quite haunted as well! It looked like a deserted palace with huge gardens. The haunted look was chiefly due to its being off-season. There were weeds everywhere and the gardens were highly unkempt. Most of the rooms were vacant and the ones assigned to us were so huge that some of us requested that four people be put in the same room to dispel the scary feeling! The corridors were dark and foreboding and it was all in all a very uncomfortable night that we spent there.
Exploring the Ruined Village
The next morning we drove up a very dusty road and soon after, found ourselves amidst the ruins of Kuldhara. This abandoned village is around 18 km to the south west of Jaisalmer in Rajasthan. Kuldhara was home to the Paliwal Brahmins around 200 years ago. Legend says that the entire village disappeared one night to escape the wrath of the evil minister Salim Singh who wanted to forcibly marry the village chief's daughter. They simply left the village and never returned. Before going, they put a curse on the village that nobody would ever be able to settle there. However, the more logical version is that the villagers were forced to migrate as they could not pay the heavy taxes levied by Salim Singh.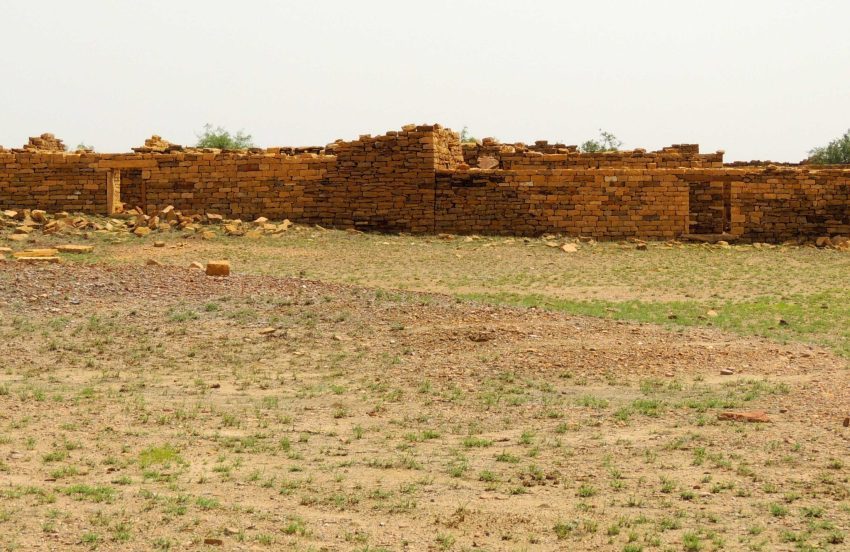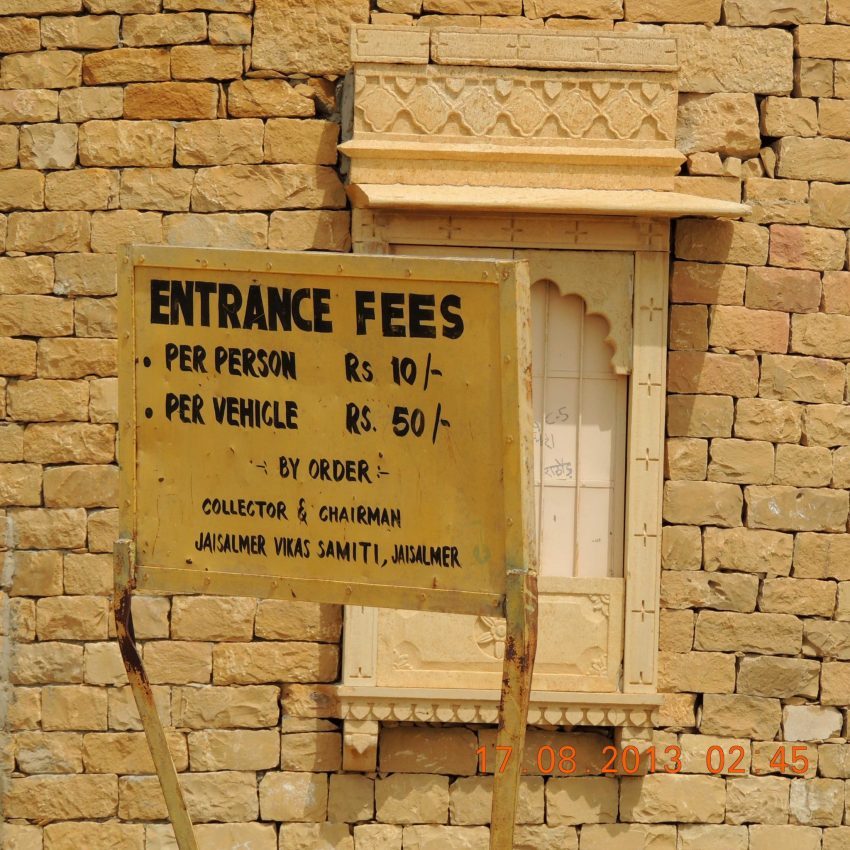 For an abandoned village Kuldhara was very well maintained and we got to know that it had been restored by the Archaeological Survey of India and that it was a heritage site. It was eerie walking through the lanes and pathways amongst what were once houses but now, were just walls without roofs. Most of these walls were made of brick and mud. There was also a temple in the centre of the village.
We even goofed around as villagers being chased away by Salim Singh! But, in retrospect, I think that was mainly to take the creepy edge off while wandering about in Kuldhara! We wondered what must have really happened to the villagers that they were forced to abandon their homes so suddenly.The village lanes were like a maze and even getting out of there was a task in itself. It looked peaceful enough in the daytime, maybe more so because we were a large group. Maybe a solo trip during nighttime would actually reveal the secrets of the abandoned village in the mysterious state of !
NEXT SUGGESTED READING: Trip to Majuli - World's biggest river Island and Kaziranga National Park - The place with highest no of one horned Rhinos