My first trip in Jordan was to one of the Seven Wonders of the World. The major reason for the visit was my love for National Treasure (the movie) and Treasury.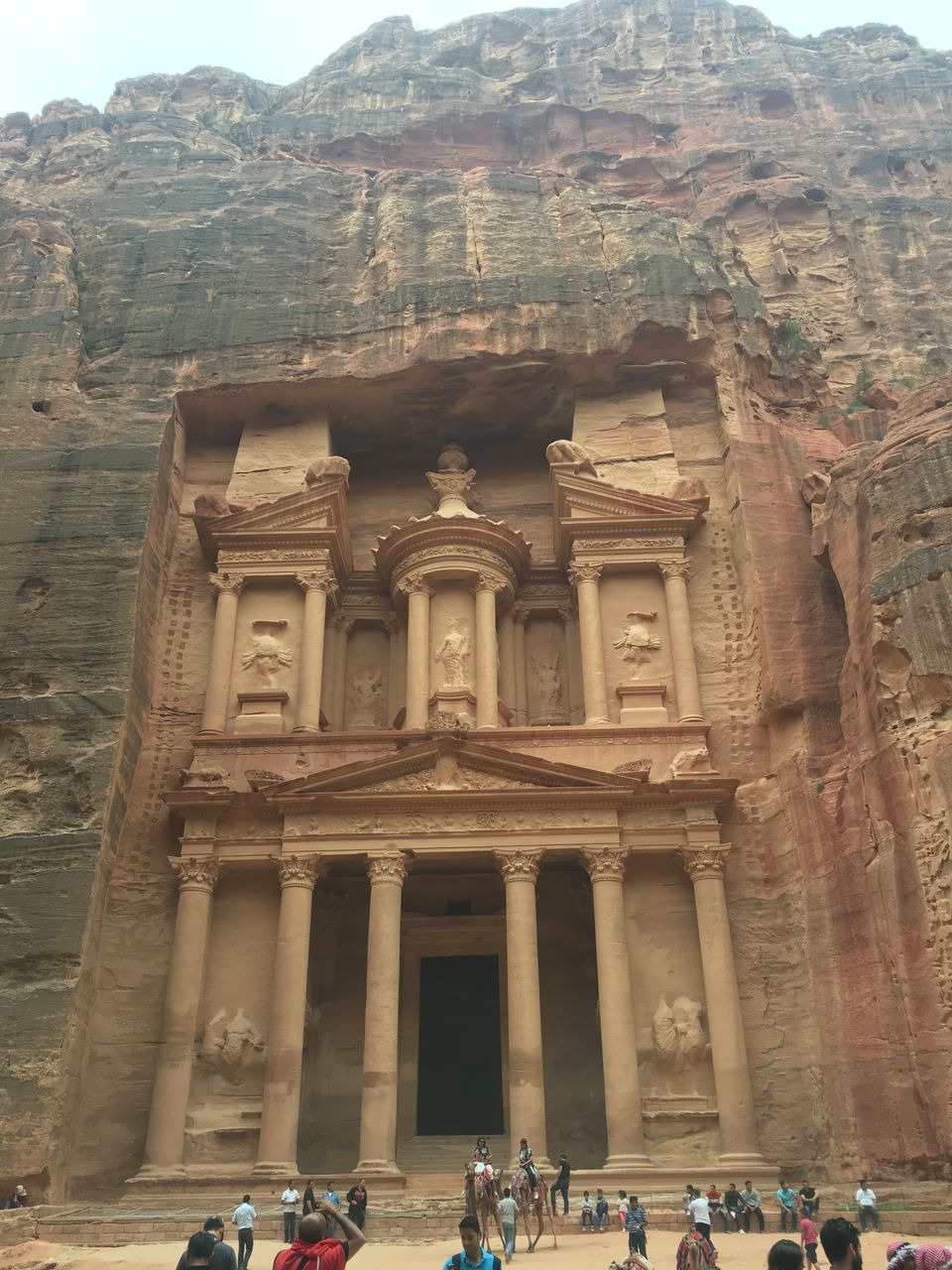 Initially my only objective was to reach Treasury click some photos and wassup it to my husband and then go to Wadi Rum! But as I started planning for the trip, I googled more about this Nabatean city and my so called lost love for History got the fuel for awakening. (For History Buffs please do a research before going there, you would enjoy more). Finally, I decided to take a two day tour (55 JD for non-Jordanian) to Petra, one day with guide and other without guide as guides are expensive (50 JD per tour). First day I took the guide and second day did a self-trek to the monastery.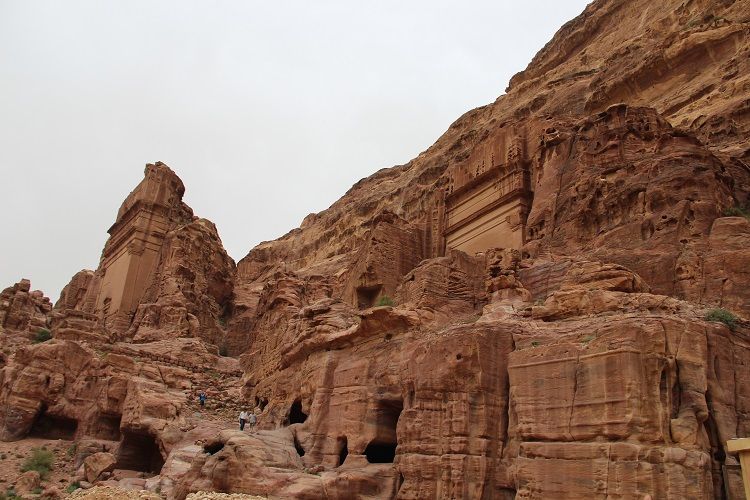 The entire city is carved through the rocks. There is only one free standing building the city and that it also the Land-mark where the main trail ends. It's around 3 hours (round trip) trail through the siq having proofs of Nabatean art and belief on either side of canyon and you instantaneously connects to that historical era.
After around 40mins to one hours into the Siq one can see the bright light of treasury peeping through the slits between the rocks, you don't need to be a photographer to make a beautiful photo out of that, proof is below.
My guide was a Bedouin and he gave interesting insights about the life in the city of Petra. He also told that he was born in the city of Petra and used to live in one of the caves here till 1985.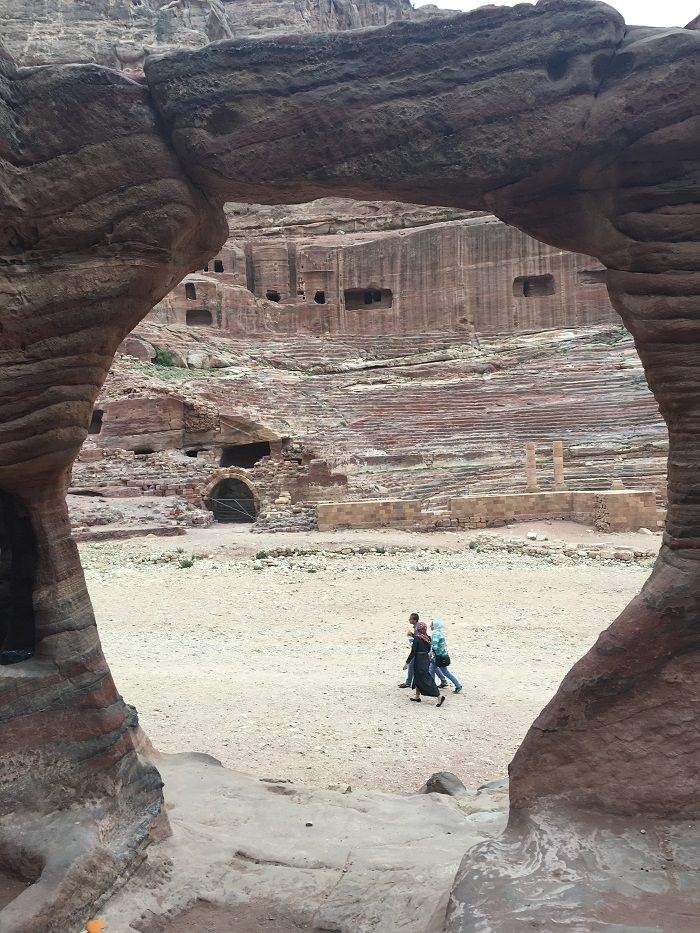 As per him till 2013 there used to be huge queues to visit the city of Petra which has now significantly reduced. He also told that if I would have arrived a day earlier could have seen Petra by the Night (which is only available on Monday, Thursday & Friday nights). The entire pathway lit by oil lamps looked awesome in his mobile photos I am sure my mobile would have done a similar job and I would have tagged it "shot on iphone 6s" ;-) (I know, bad one!)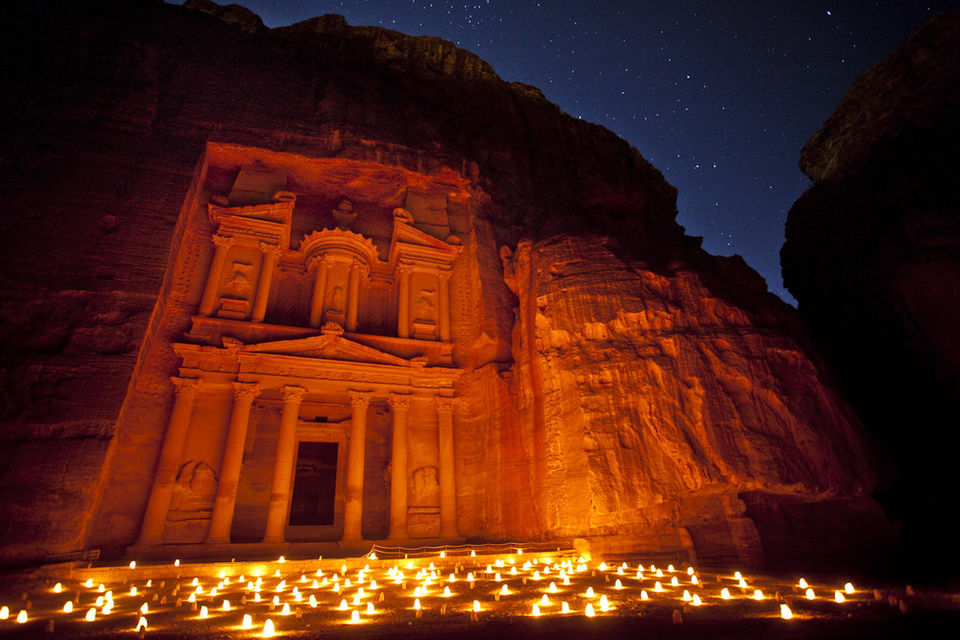 The tour guides leaves at the free standing building. That is the only free standing structure (built by Romans!) which has survived the earthquakes and Flashfloods.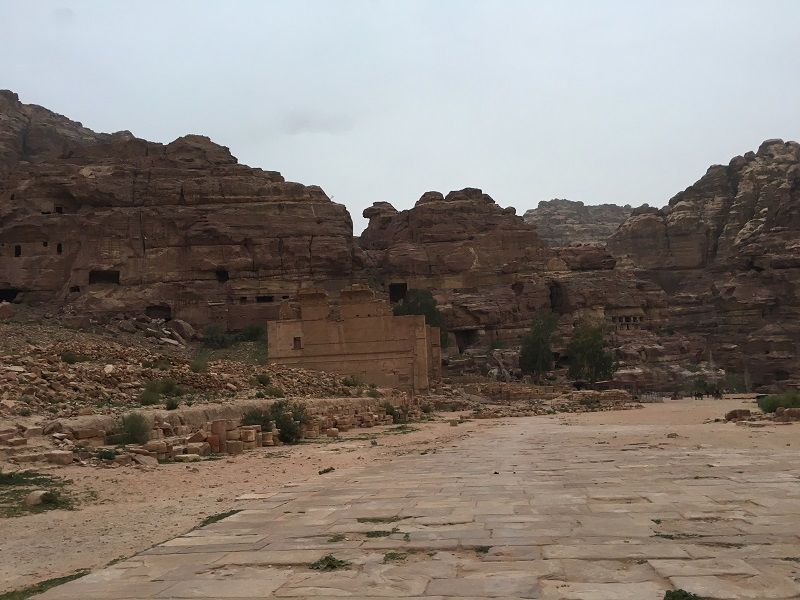 As the Sun was setting, I started rushing back to the entrance to avoid walking in the dark but the Sun was gone within in a flicker and by the time I reached Treasury it was pitch dark. Luckily there was one group waiting there, I tagged along with them till the end. Ate dinner an awesome at the restaurant near the ticket counter sent back images home through the restaurant wi-fi and made my husband here some soothing Arabic music through my phone. Before going off to sleep took a ride through the dark curvy roads, I think somewhere towards Israel Border. BTW it is not at all suggested (as there was not a single vehicle on the road other than mine) but it was awesomely refreshing!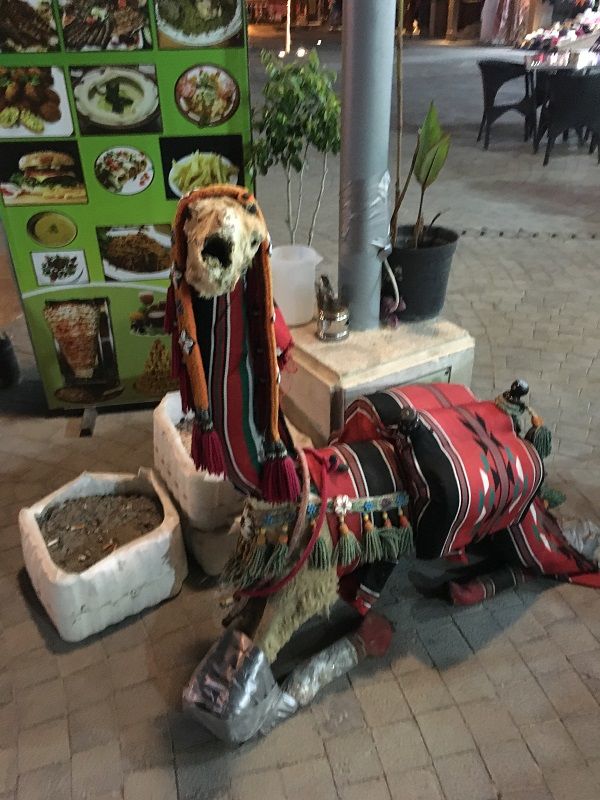 Next day I woke-up at 6 as had to cover longer trail (6 hours trail to Monastery) and then head back to Jordan. As soon as I looked out of the window I could see dark clouds covering the Sun and it was drizzling. Waited there for an hour, hopping for rain to stop but it didn't. Finally had no option but to start. So went ahead like that one, it was kind of fun trekking the siq, fully drenched, awesome weather and no tension of clicking photographs as I couldn't have taken my phone out from the water proof pouch! The water was flowing like a river through it and I could imagine that how Petra is easily exposed to flash floods! I completed the trail in close to 7-8 hours with 3 small excursion from the monastery to the awesome viewpoints.