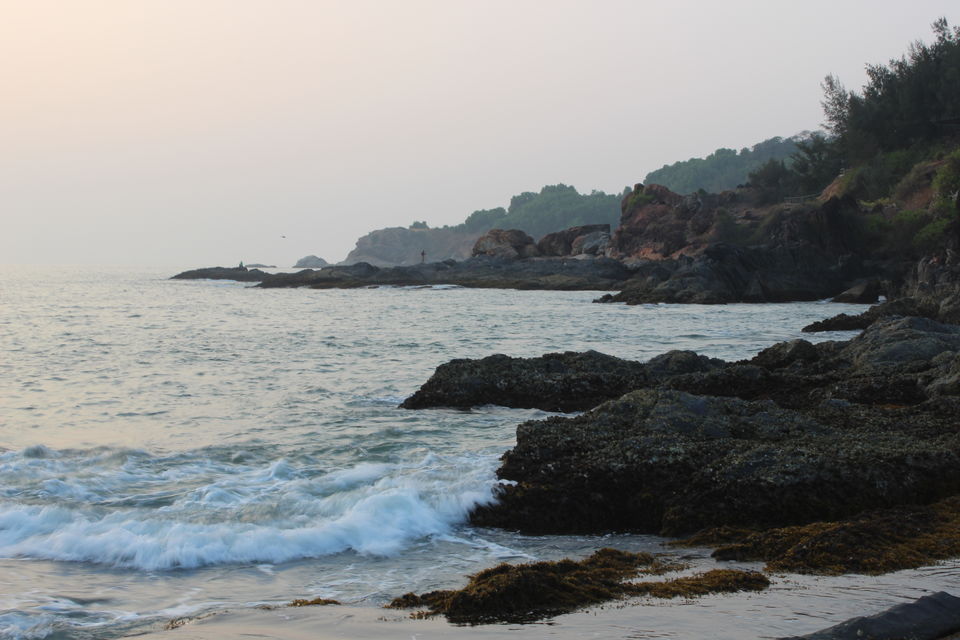 Gokarna is a small coastal town situated in North Karnataka which is famous for its beaches and temples and is an important Hindu pilgrimage site. It is aroud 700 kms from Mumbai and 150 kms from Goa. The drive to Gokarna is scenic with Western Ghats on one side and the Arabian Sea on the other.
Before a decade, not many people visited this place but recently many foreigners have started coming here and brought business to this sleepy town. They work with the locals here and help in flourishing the economy of the place.
There are many temples in the main market out of which The Mahabaleshwara Temple is a famous Shiva temple. It houses the Atmalinga that Shiva had bestowed upon Ravana after a long penance. There is an interesting story behind placing of the Atmalinga at Gokarna. The Maha Ganapati Temple is located just near the Shiva Temple and built in honour of Lord Ganapati who deceived Ravana and placed the Atmalinga on earth.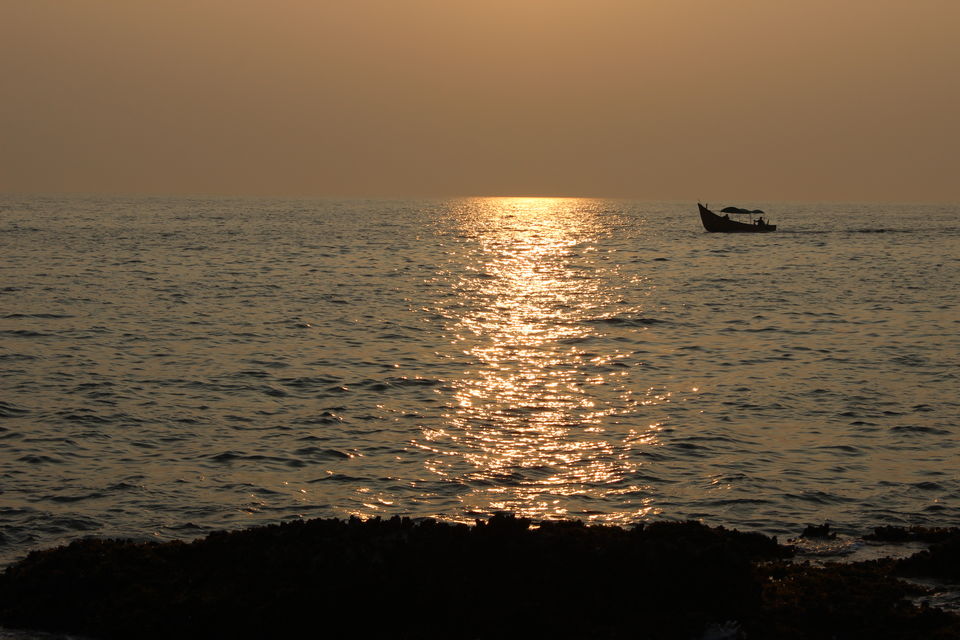 There are many beaches of which the Gokarna beach in town and the Om beach which is in shape of an auspicious OM symbol are always crowded. If you need some solitude, you can visit Kudle beach or the Paradise beach. If you are a morning person you can see the sunrise at the beach or if you wish to sleep late you can enjoy the sunsets here.
Many resorts have come up on the outskirts of the town recently and you can spend a relaxing and refreshing weekend here. You can even read a good book which you were always planning to or just laze around doing nothing. Few of the resorts offer yoga and mind rejuvenating courses which you can attend before going to the hectic life of our cities and be ready to face the world.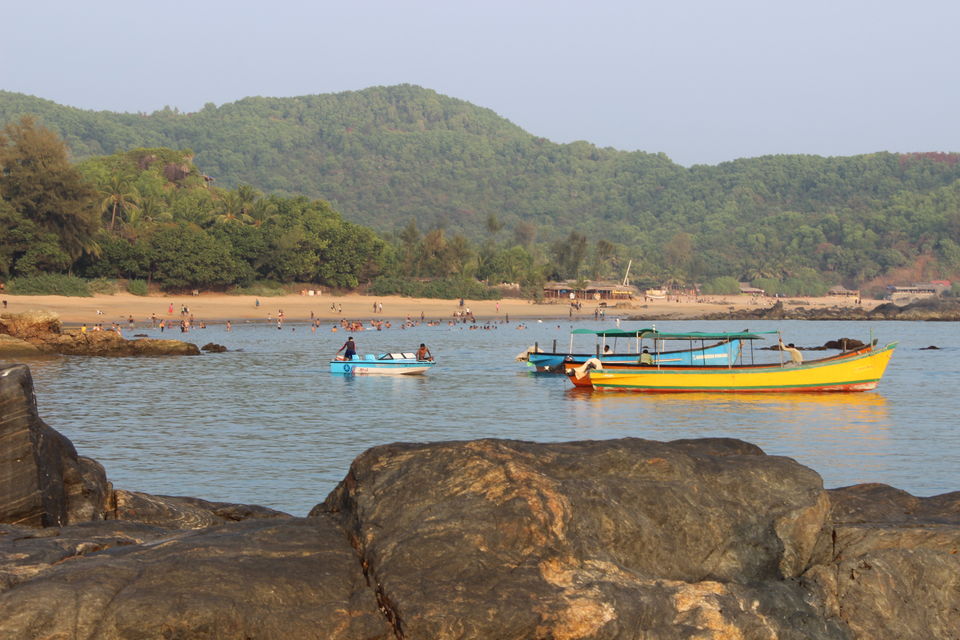 Gokarna has a semitropical climate and the best time to visit is from November to February. Summers are hot with temperatures hovering to 40°C and monsoons have heavy rainfall so it's not safe to enjoy the beaches.