Chikmagalur--"Coffee Land of Karnataka" is a popular tourist destination in South India. Covered by hills all around the town, summers will be cooler than one can expect. Due to extensive coffee plantations and thick forests; rains will be heavy and winters will be cold. During monsoon surrounding places will be modified into " a green paradise". This place is well known for birding and wild life too.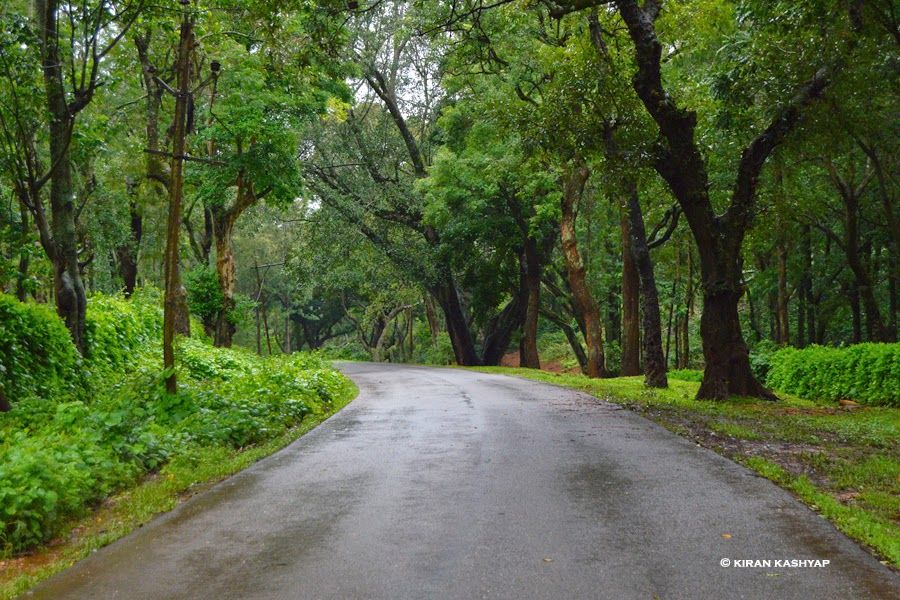 I made a quick visit to get soaked in rain, get bitten by leech, paint my eyes green, breathe fresh air. As my uncle stays in the town food and stay was never an issue. A perfect season to visit Kalhattgiri Falls, Mullayyannagiri hills and Kemmannugundi.
Chikmagalur is considered as a base from where nearby attractive places can be covered. Couple of days is sufficient to cover all places with a proper route plan.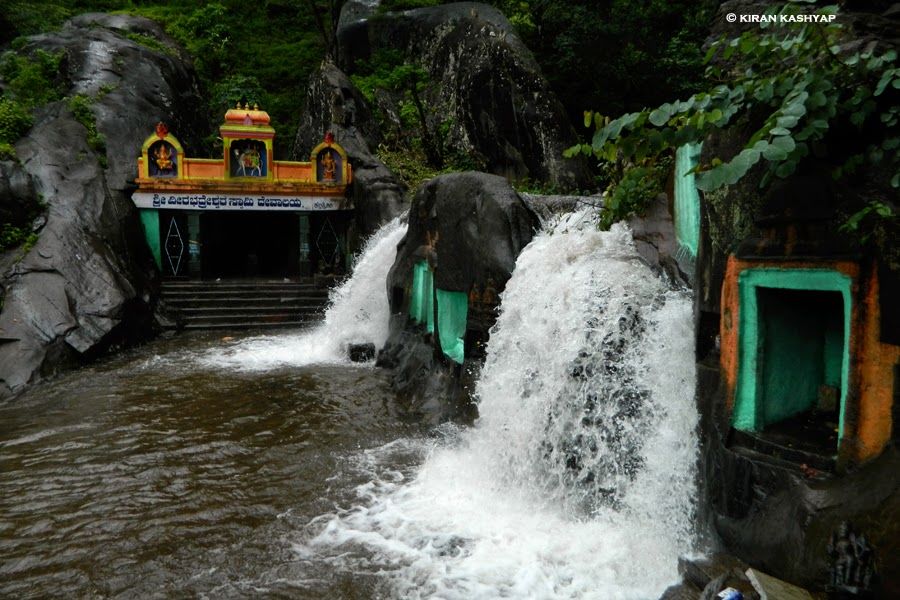 Kalhattigiri is a small place located ~60 Kms from chikmagalur. Basically a pilgrim place, but offers a magnificent view of cascading water from chandradrona hills. Waterfall here has 3 levels and each level has its own kind of awesomeness. The deity of the temple is Lord Shiva, many tourists offer puja after taking a bath in the falls. During summer the falls do not have much water due to which the place may not look clean.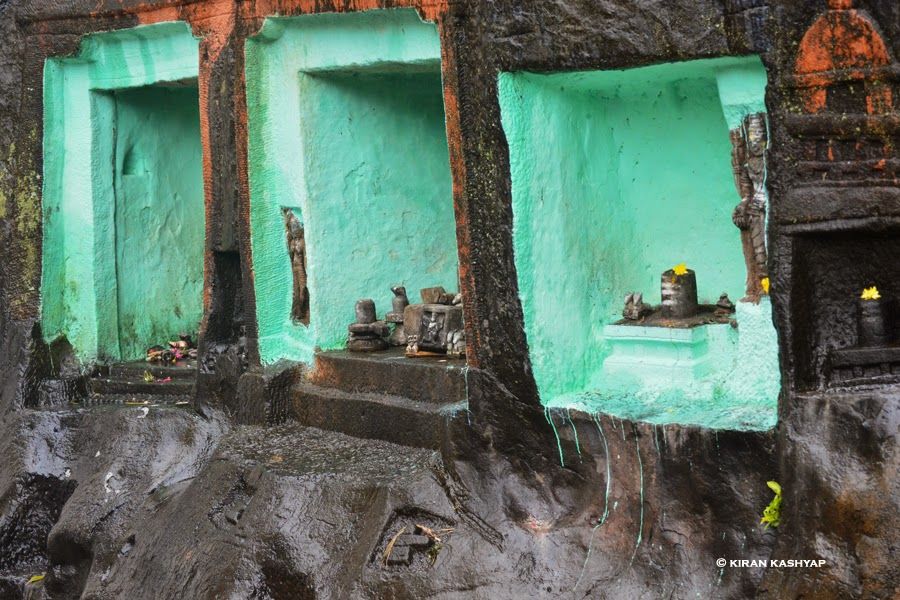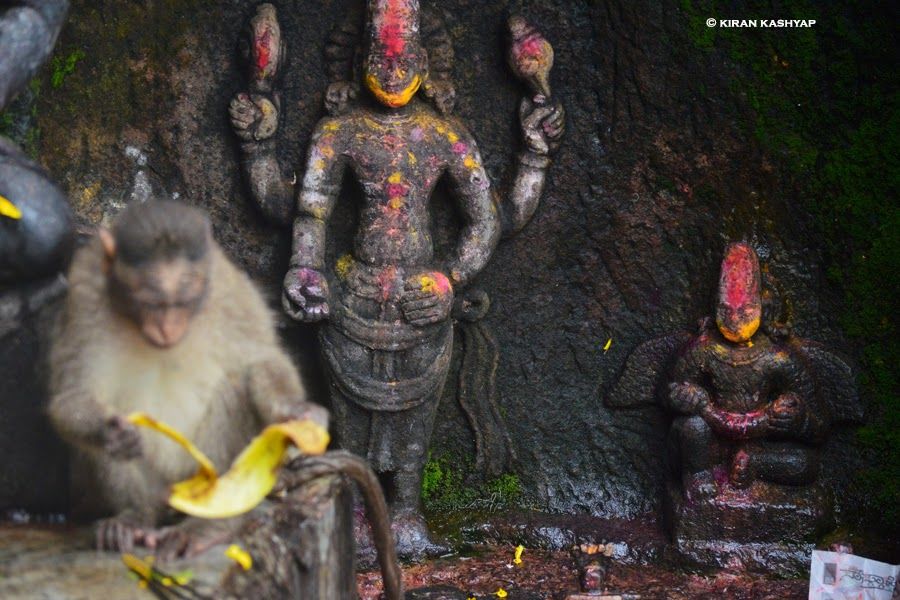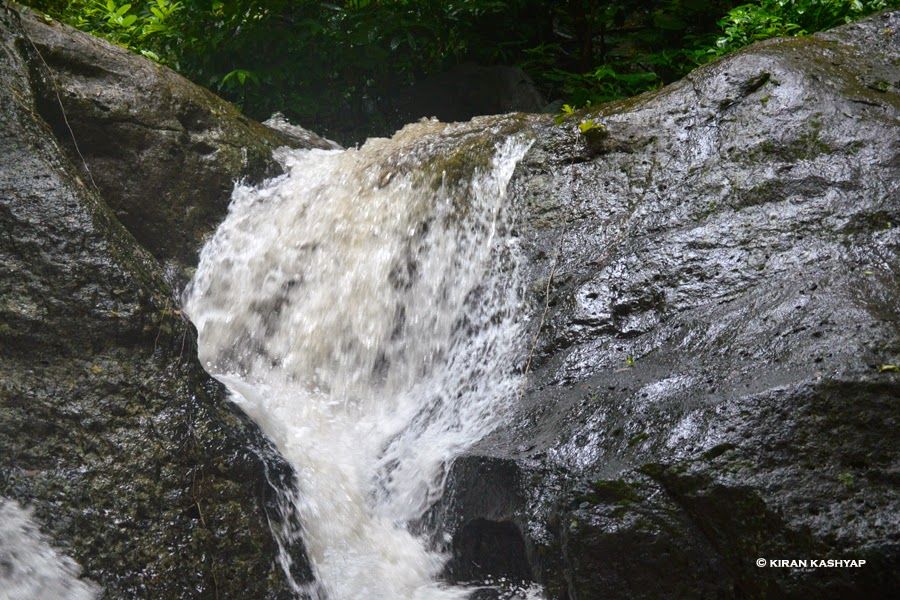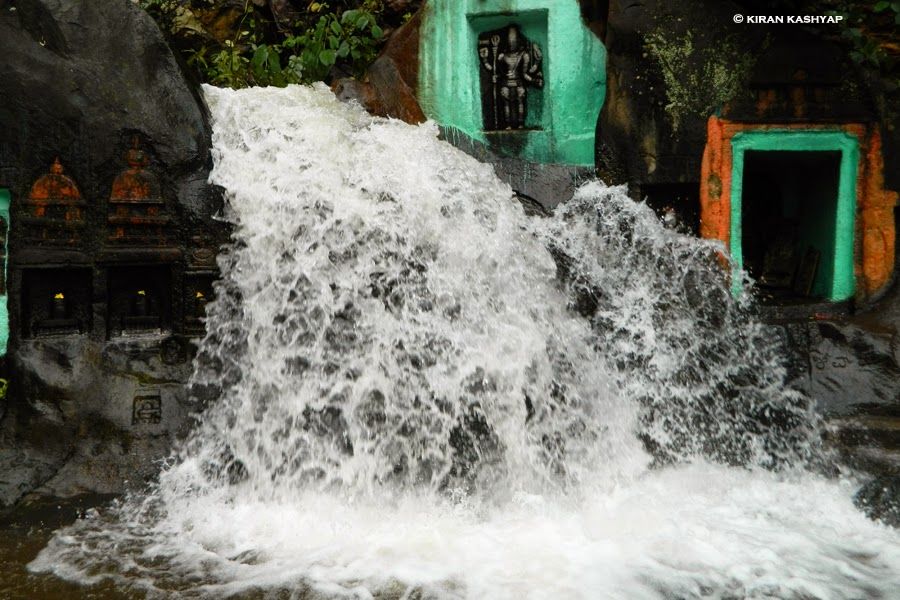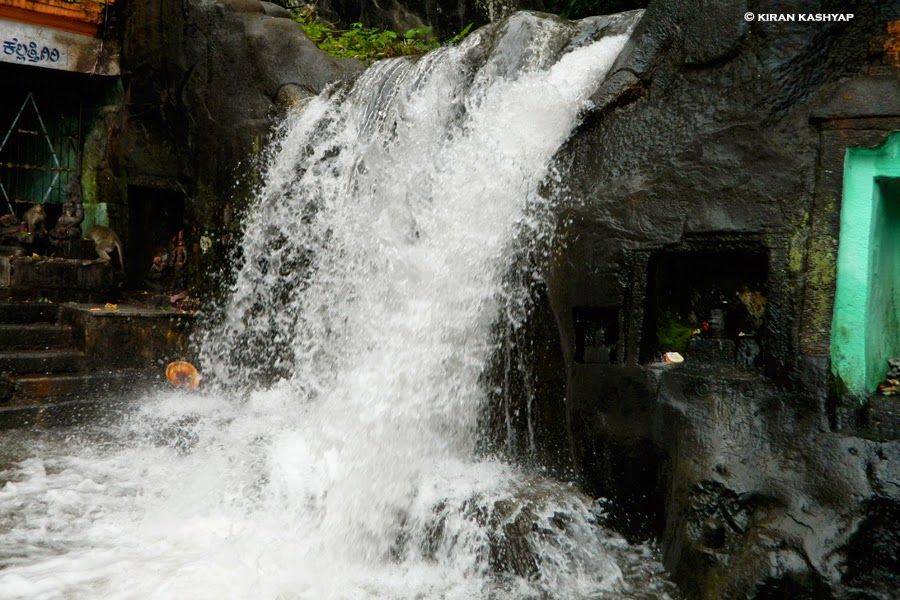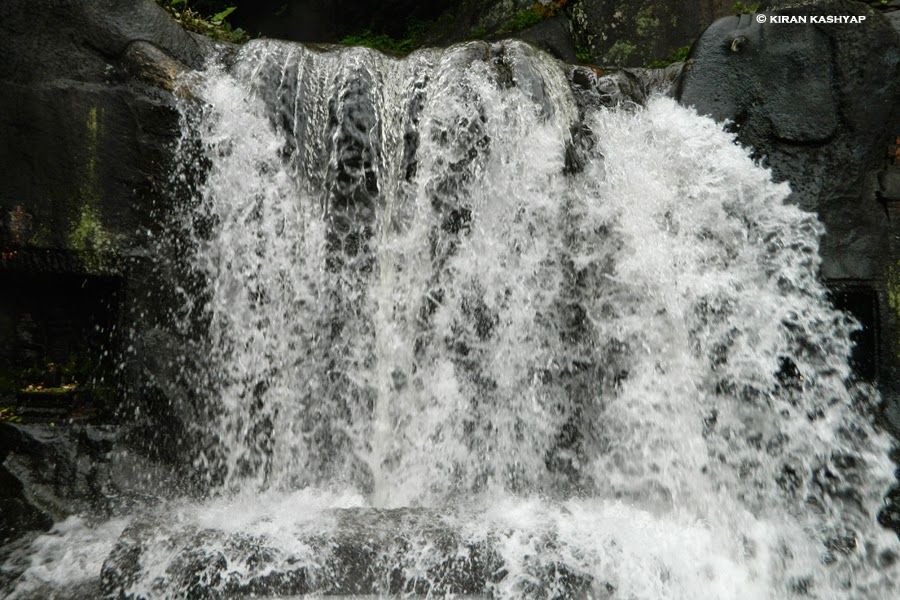 A visit to highest peak in Karnataka. Mullayyanagiri shares the same chandradrona hills or baba-budan hills. It is considered to be the best trekking place, people throng in groups to the tip of the hills to enjoy the serene beauty and cloud touching moments. I had the most mesmerizing experience, though it was 10 in the morning clouds had covered most part of the hill.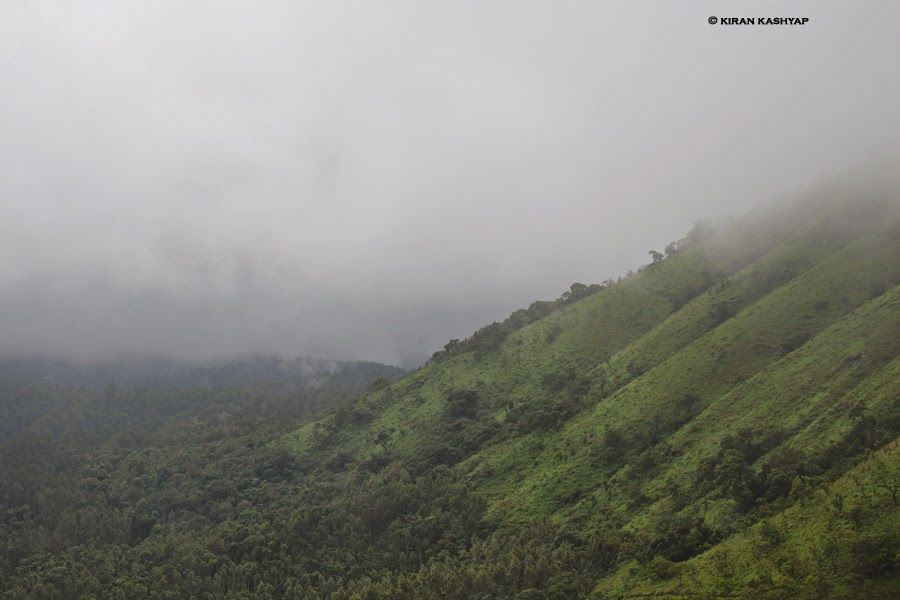 Intermittent rains with thick fog brought smile on each and every spectator's face. There are couple of temples on top of the hills. First level of the hill is known as Seethalayyanagiri, and there is a small temple. Tip of the hill is known as Mullayyanagiri ; also has a temple.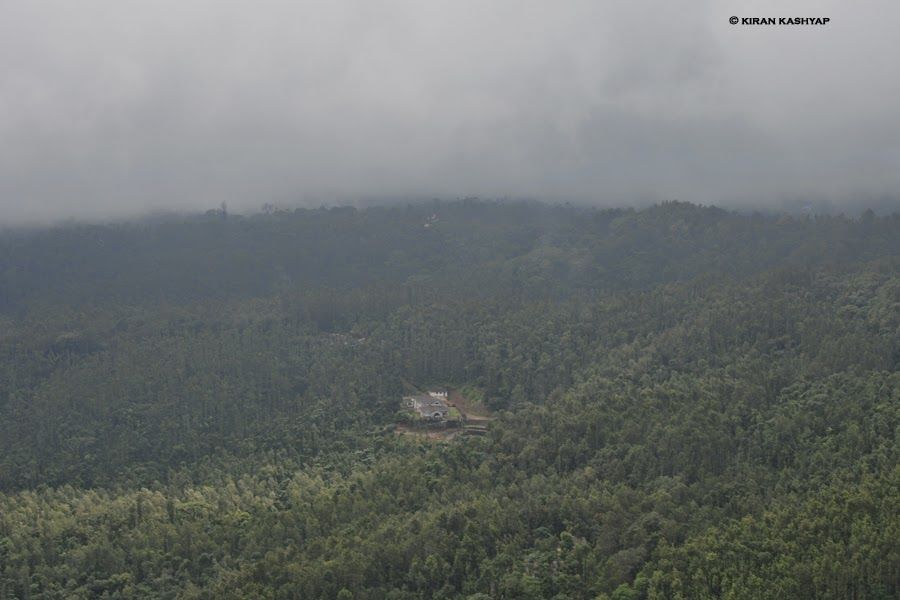 Travelling to the hill-top is quite challenging as the roads are small and bumpy. Due to thick fog and continuous rain it was difficult to locate the road.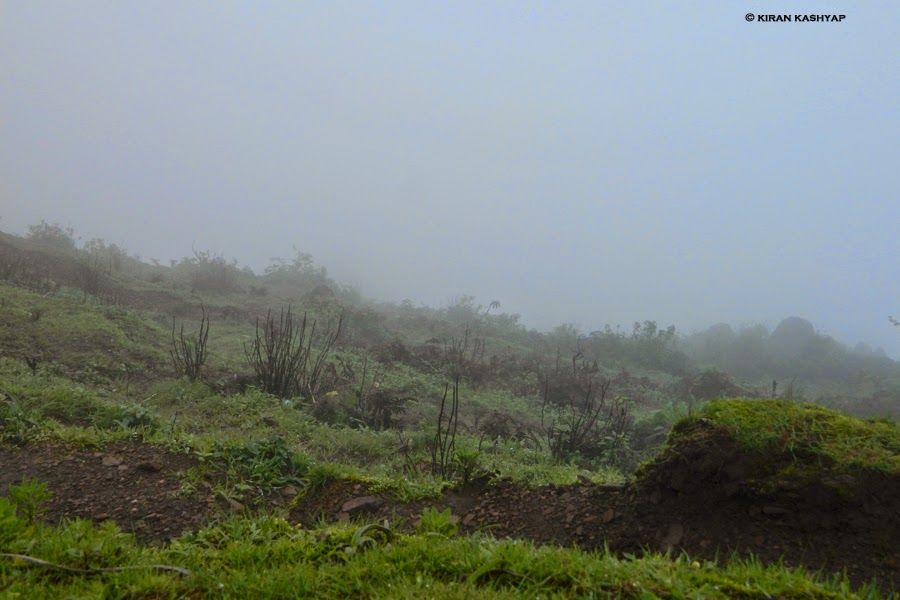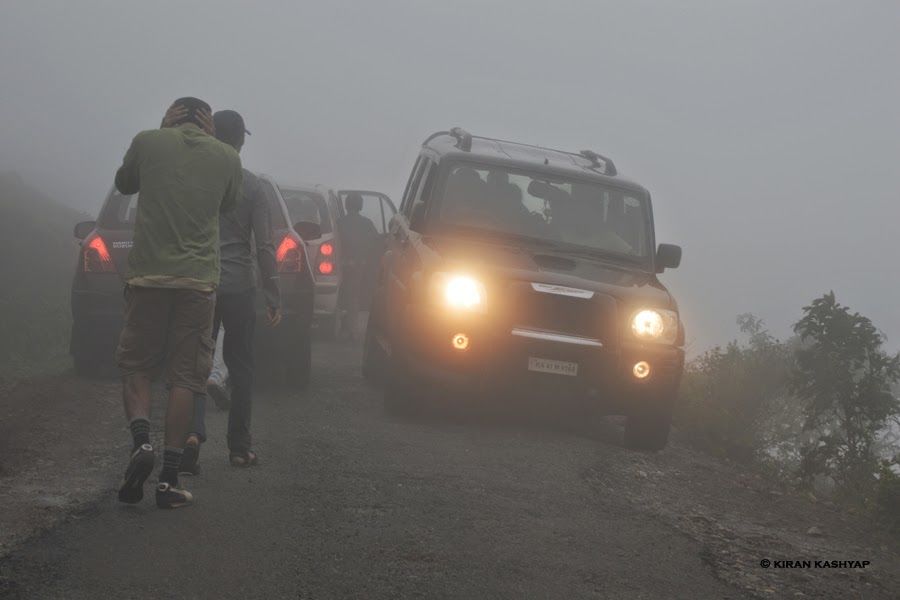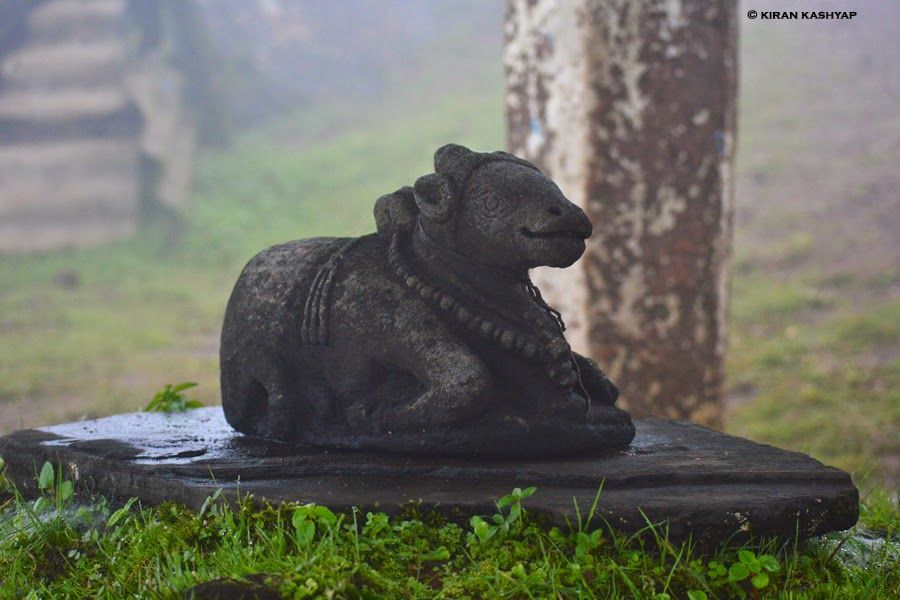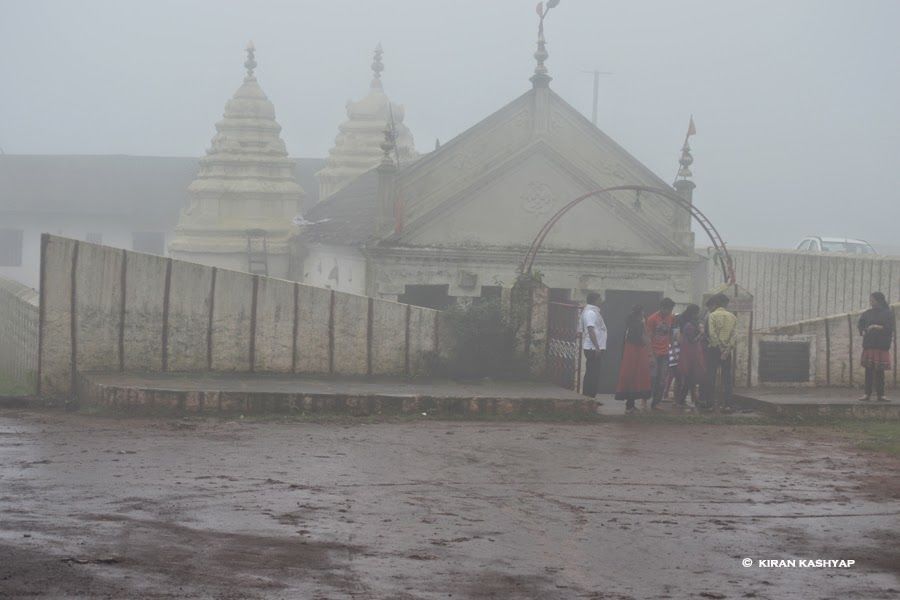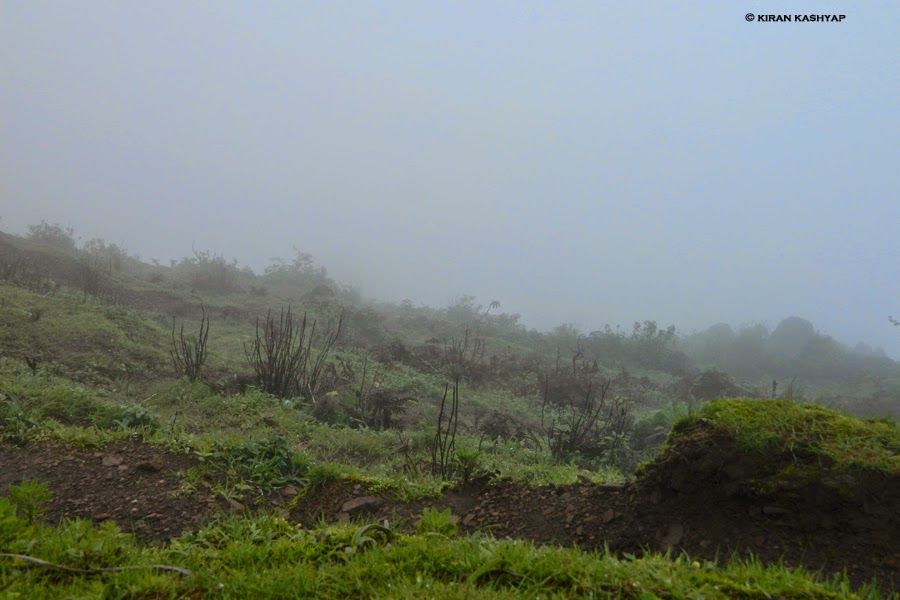 My next trip was to Kemmannugundi. Again a well known hill station which is covered by chandradrona hills and bhadra tiger sanctuary. A beautiful place to experience the misty clouds and plenty of natural streams. Leech dominate here as the soil is red and holds water for a longer time. Beautiful rose garden is maintained by the horticultural department on top of the hill station.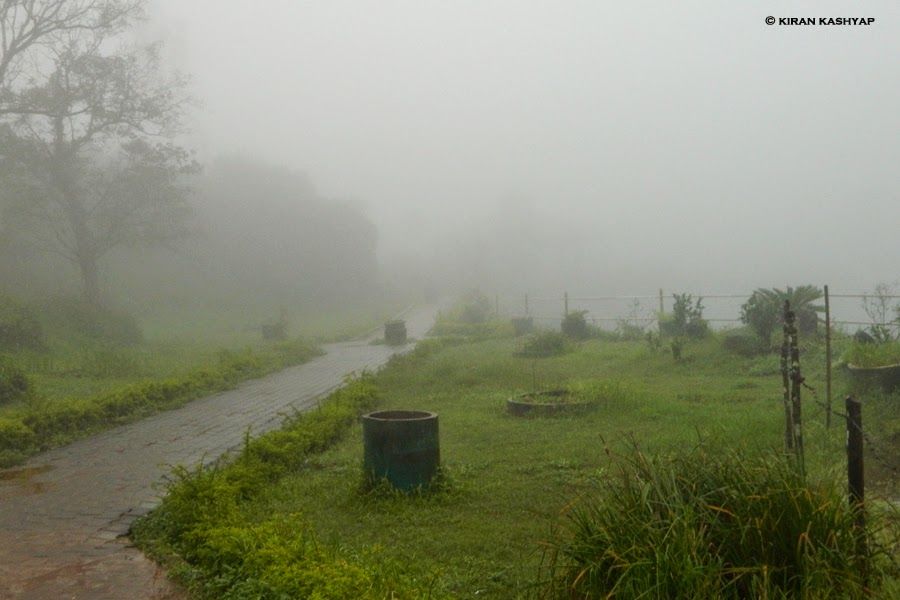 This place was once a summer retreat for Mysore Wodeyars. Kemmannugundi can be translated to english as "red soil pit".
The valley is an ideal habitat for tigers. Whole area is protected by forest department and forest gates starts from bottom of Kemmannugundi Hills.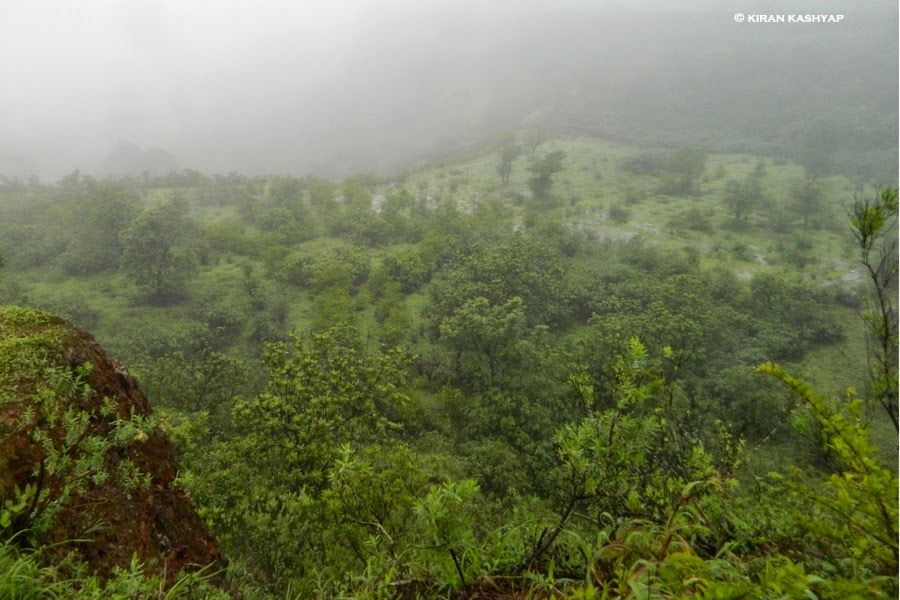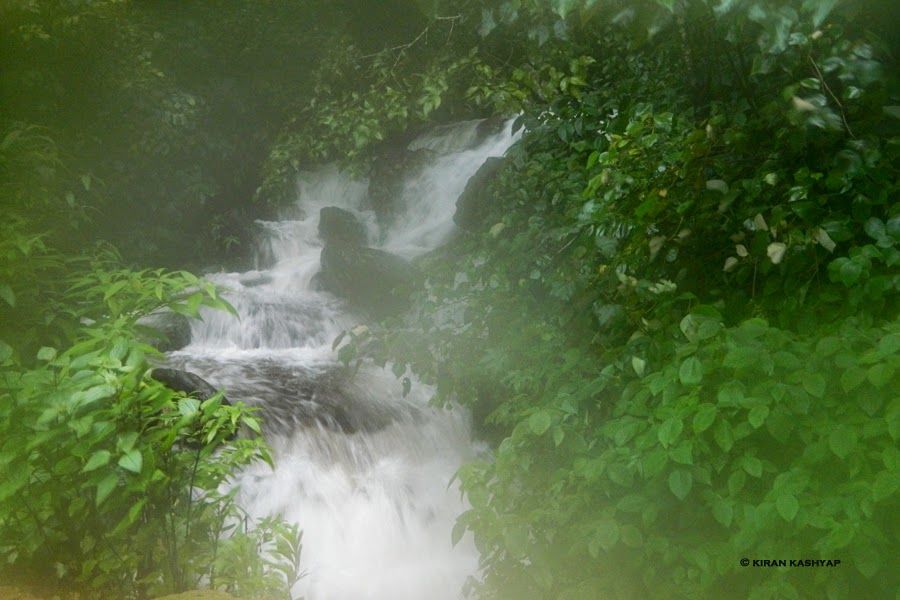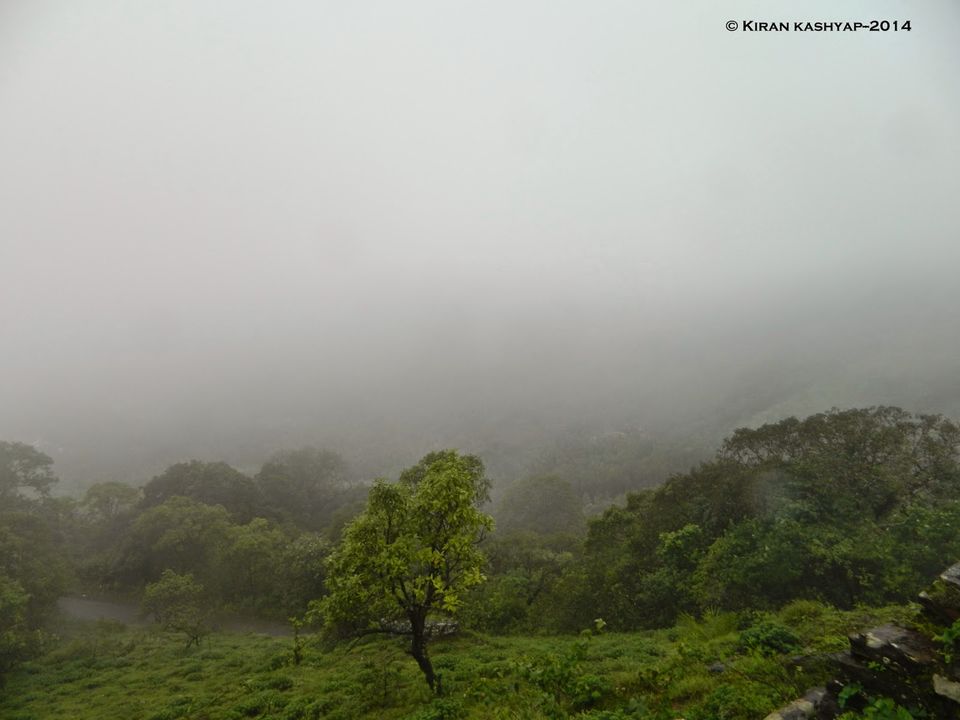 I had an amazing time at all places. There are bunch of other places near chikmagalur which needs no introduction. Truly a memorable experience. Due to extensive tourism activities plenty of homestays have come up in and around chikmagalur. They offer good food, shelter and guide services at reasonable price.
Places near to Chikmagalur:. 1: Baba Budan Hills-- Datta peetha/Baba Budan shrine---30kms from Chikmagalur. 2: ManikyaDhaara Falls-- Waterfalls--8kms from B.B Hills. 3: Mullayyanagiri Peak--trekking spot--- 35kms from Chikmagalur. 4: Kalhattigiri waterfalls--Waterfalls/Pilgrim place--60kms from Chikmagalur. 5: Kemmannugundi--Hill Station--70kms from Chikmagalur. 6: Hebbe Falls-- Waterfalls-- 8kms from Kemmannugundi. 7: Muttodi Forest range-- Protected forest- birding and elephant sighting--40 kms from Chikmagalur. 8: Sringeri--Sharadambe temple, shankaracharya shrine--90kms from Chikmagalur. 9: Kigga--Sirimane Falls--11 kms from Sringeri. 10: Kuduremukh--Bhagawati nature camp (Jungle Lodge and Resorts), Hill Station--100kms from Chikmagalur. 11: Horanadu--Annapoorneshwari temple-- 140kms from Chikmagalur. 12: Lakkavalli-- River Tern Lodge (Jungle Lodge and Resorts) Safari and Boating--90 kms from Chikmagalur. 13: Belur and Halebidu--Historic temples--40kms from Chikmagalur.