So as every 'trip tradition' goes few days before the journey, we also started researching the best places to live in Coorg. With the idea of narrowing down a great spot, we surfed through stay choices provided by sites like Airbnb, Make My Trip, Tripoto and various others. These websites did provide some great options, but we were on the look-out for something off-beat. Finally we came across an interesting travel website, Wandertrails ( www.wandertrails.com) which showcased the details of possible stays and their experiences.
'River N Rock' was where we clicked, since it suited both our pockets and idea of a peaceful stay. Its location and amazing pictures enticed us to be there, and once we reached, everything seemed to match with the description as provided on Wandertrails. In fact, it was more amazing than what we had read!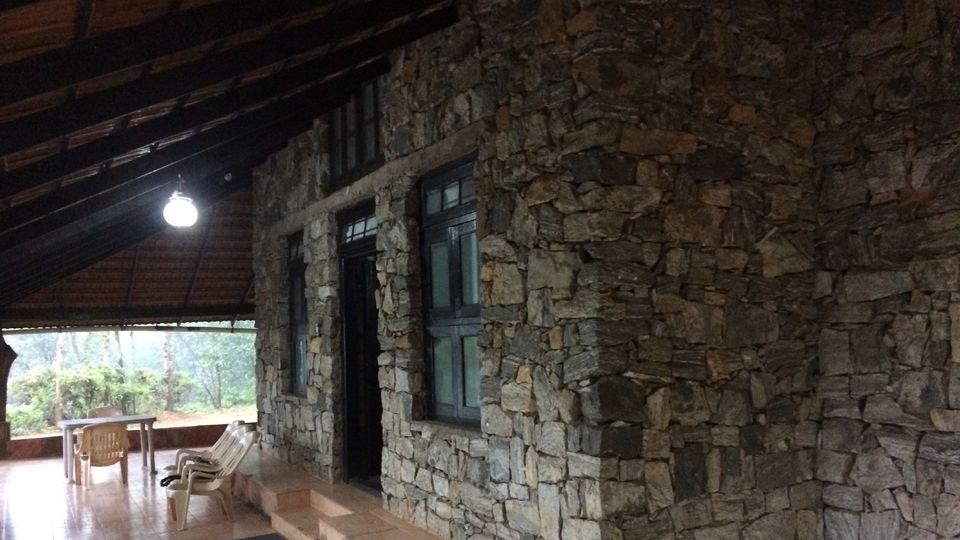 After crossing the quaint, sleepy town of Madikeri, we were greeted by lush greenery enveloped on the Madikeri-Mangalore highway road. Clouds hanging low and mountains rising high, this was a kind of natural setting we were waiting to view. At once, it got a little difficult to locate the exact way to our estate stay, but after some direction advice from local people and properly following the address, we could see a small board of 'River N Rock' and the path to reach.
Here began our real adventure! With a narrow road that was getting narrower in every turn, we were actually cutting through a hill. At that moment we felt lucky to have booked an Innova, for only an SUV or Jeep could have mastered the road. Initially the path was concrete and then it got all rugged and rocky. After our car took some successful turns and later walking for half a kilometre, we could finally see our 'Rock' cottage.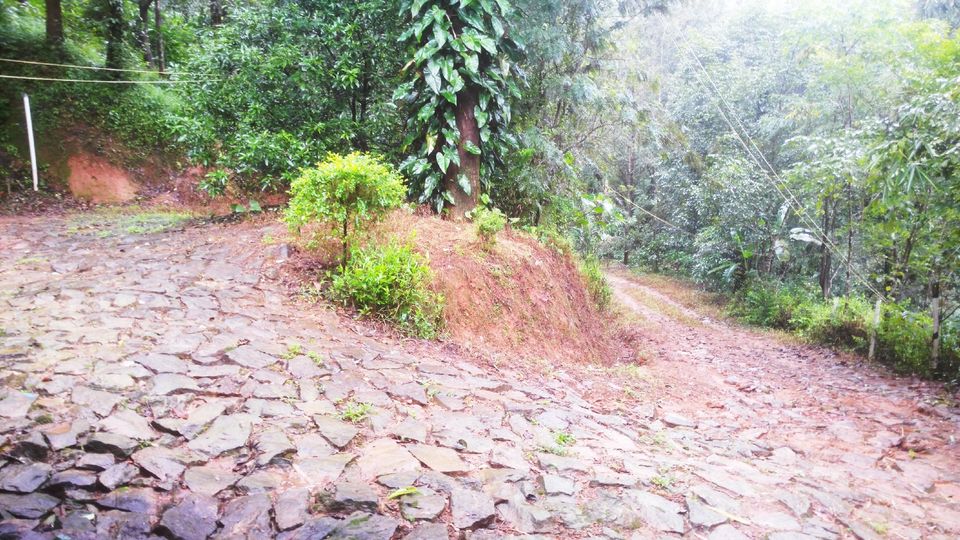 Reaching there, felt like an achievement, and we were overjoyed to take a look inside our rocky cottage. The estate's caretaker, Mr. Deepak showed us around and there it was! This place gave the feeling of a home away from home, for all the basic necessities had been amply provided in that hill-top stay including home-like food cooked by Mr. Deepak himself. On entering, we were caught by the classic look of the solid black dining table that was accentuating the house's beauty.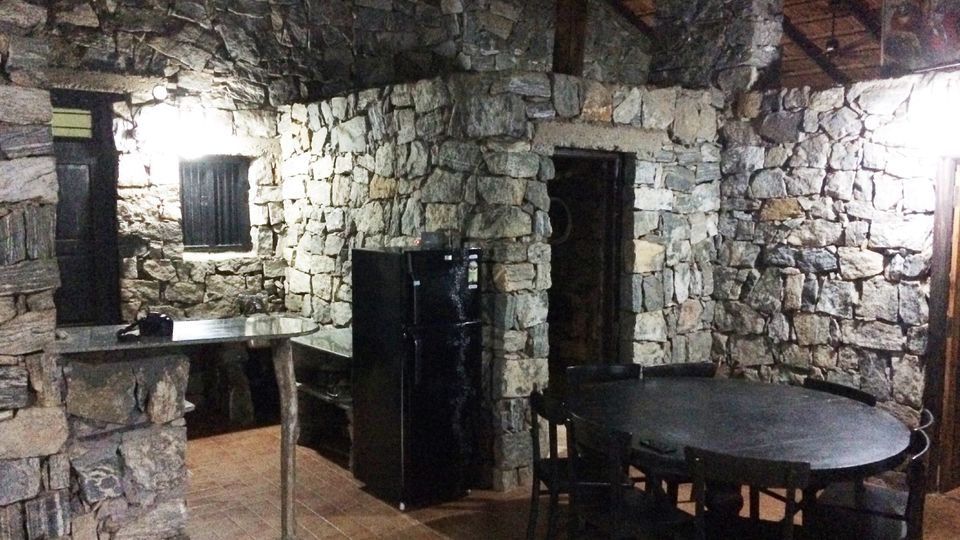 A well-spaced kitchen and refrigerator were some of the other things that made us seem to have a full-fledged place to ourselves. There were two rooms, one connected washroom in each, and we knew we had made the best choice after seeing it all. Right from the great space of both the rooms, to everything being so clean and the fact we will actually be staying in the middle of a jungle was making it seem worthy and adventurous.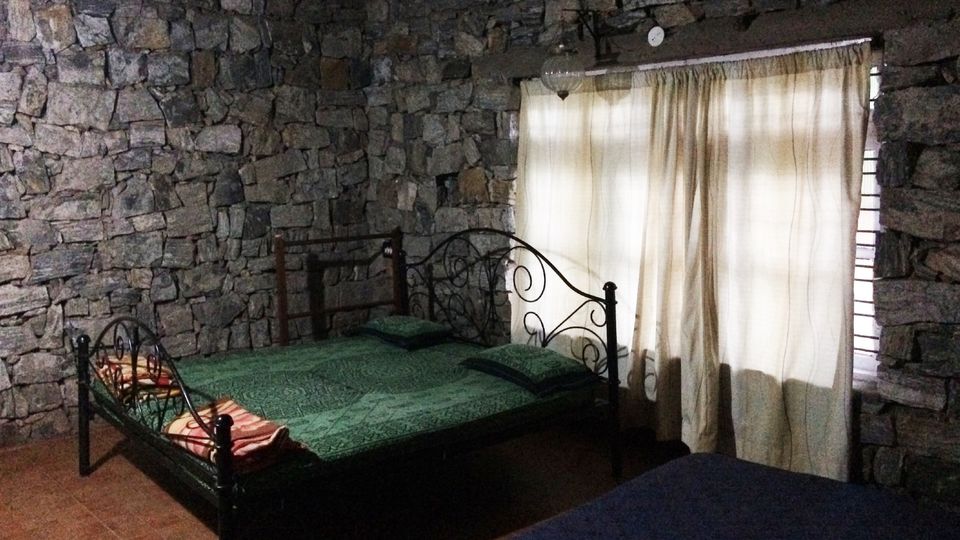 By the time all this happened, it was already late evening and we planned to relax in our cottage for the night. In the morning we set out to trail, trek explore the place around our cottage and we were mesmerised to see the sprawling coffee, spices and fruits plantation. The beautiful landscape made our trek even more amazing. Adventure seekers should surely plan to stay at this cottage when in Coorg. In case you are looking for a less adventurous stay, then their 'River' cottage will serve you best.