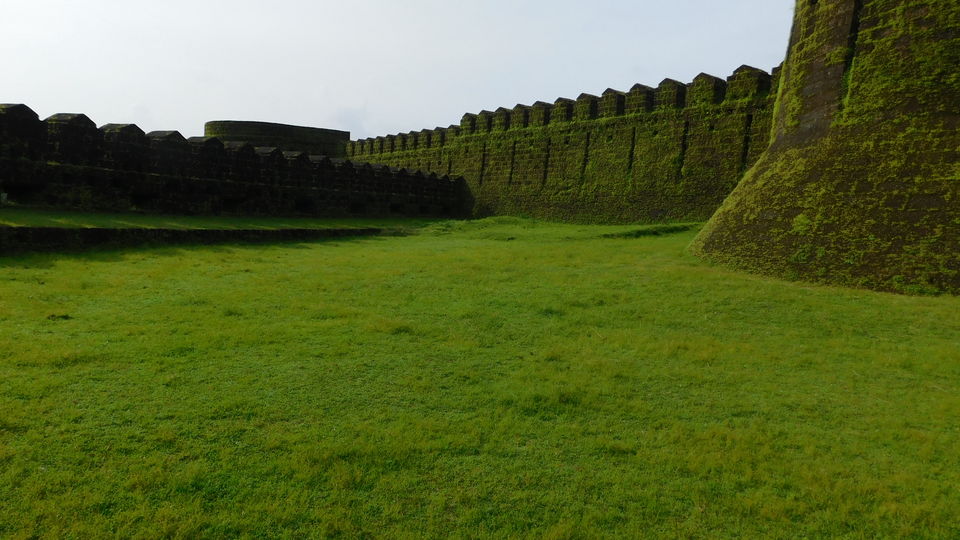 Most of you must have heard about Gokarna and the amazing beach treks it has to offer. But I can bet very few of you would have heard of this undiscovered beauty right next to Gokarna.
At about a distance of 32 km from Gokarna lies Mirjan fort whose beauty can't be described in words. This fort was once a palace of dreams for the Pepper Queen of the South. Now, even in it's ruins you can relate to the grandeur it has to offer.
If you're visiting this fort during monsoons you'll be welcomed with a lush green carpet of never ending grass.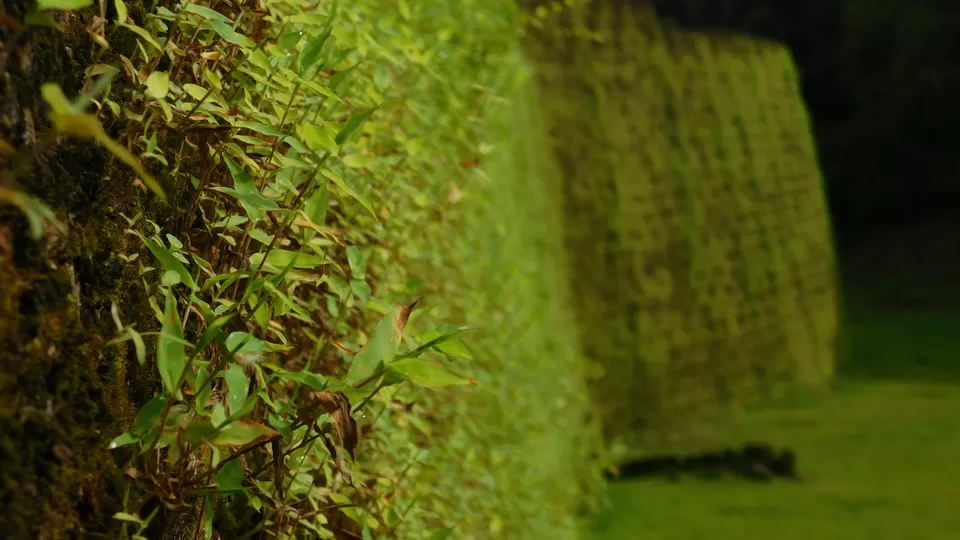 The fort offers nice views of the western ghats and if the weather is clear you can catch a glimpse of the nearby mountain ranges too.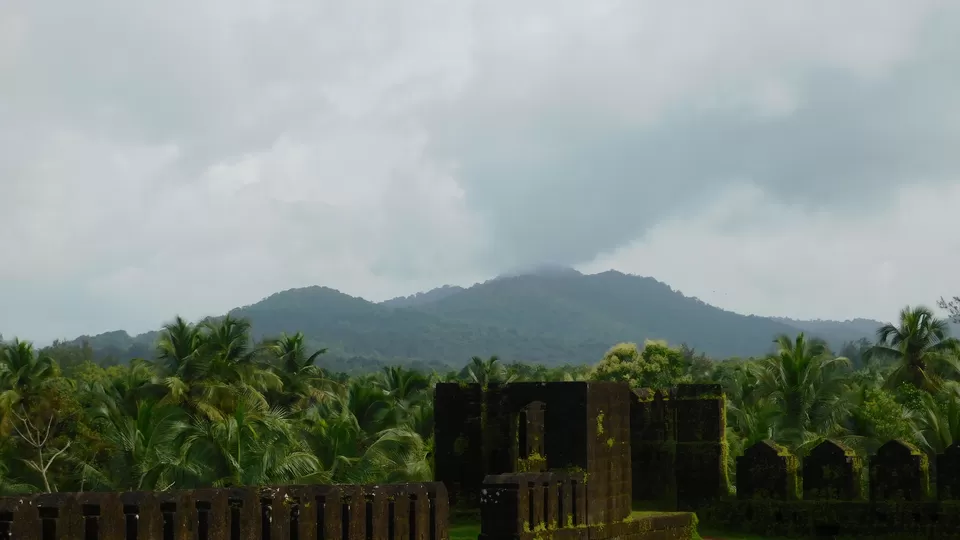 The ecosystem there will make you wonder how can a place be so green. You can see the grass and moss peeping out from each and every gap between the bricks. The unique thing about this fort because of which it supports so much greenery is the mud bricks which were used to build it. Those mud bricks when combined with monsoons will give you a sight you'll relish for the rest of your lives.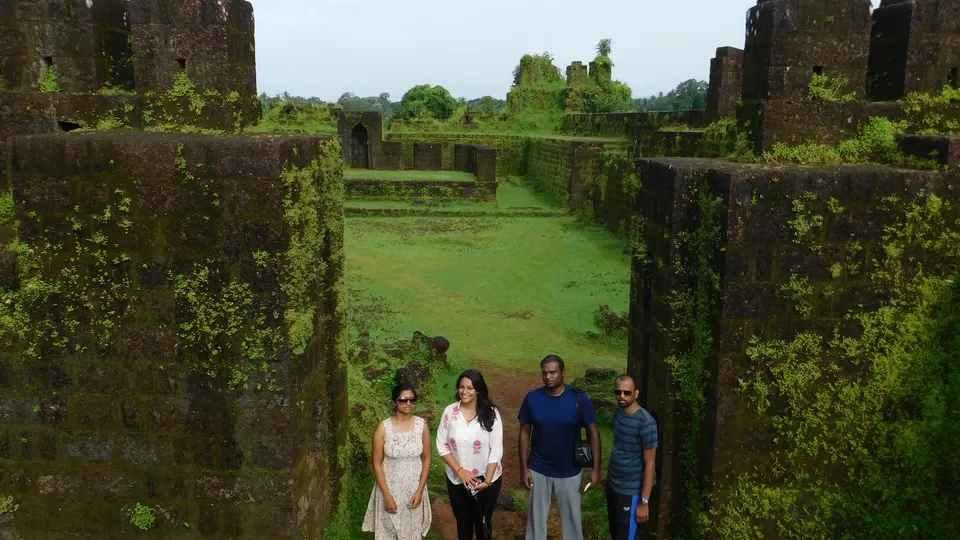 Once inside visitors have access to 3 areas where the hallway leads. Most of the places where it's restricted to go are either locked or bricked. So you don't have to worry about wandering off to places of no return. The prayer area of the fort has some staircases around it which you can climb to get a better view of the surrounding western ghats. Again if you're visiting in monsoons, be very careful of the grass because it makes every surface slippery. It's advisable to wear shoes to avoid slipping on the stairs.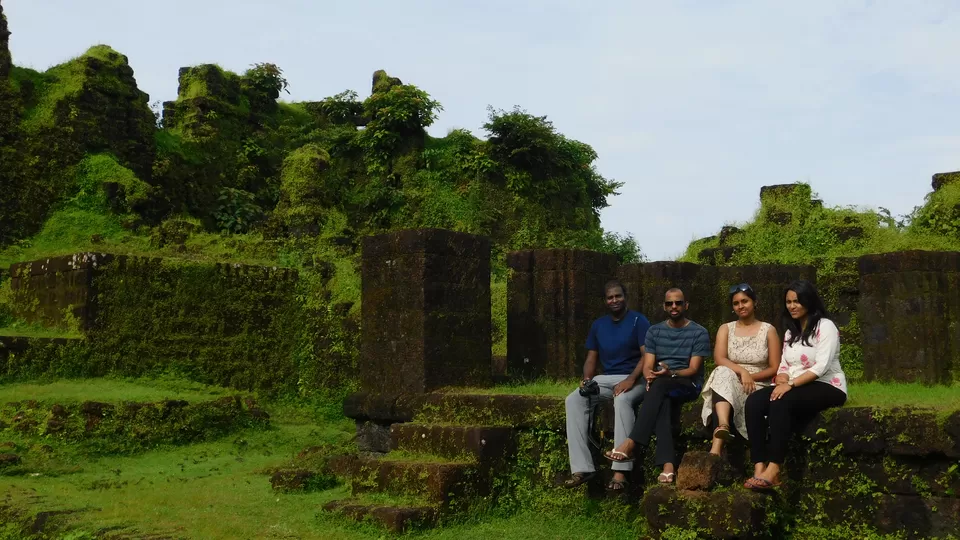 This fort also serves as the place where the flag hoisting occurs every independence day. So if you're planning to visit Mirjan fort around 15th August you'll also get to see a bunch of kids from nearby schools gathered in school uniforms for the flag hoisting ceremony. Whether or not you're a school kid, a complimentary ladoo awaits you when you exit the fort after the flag hoisting ceremony.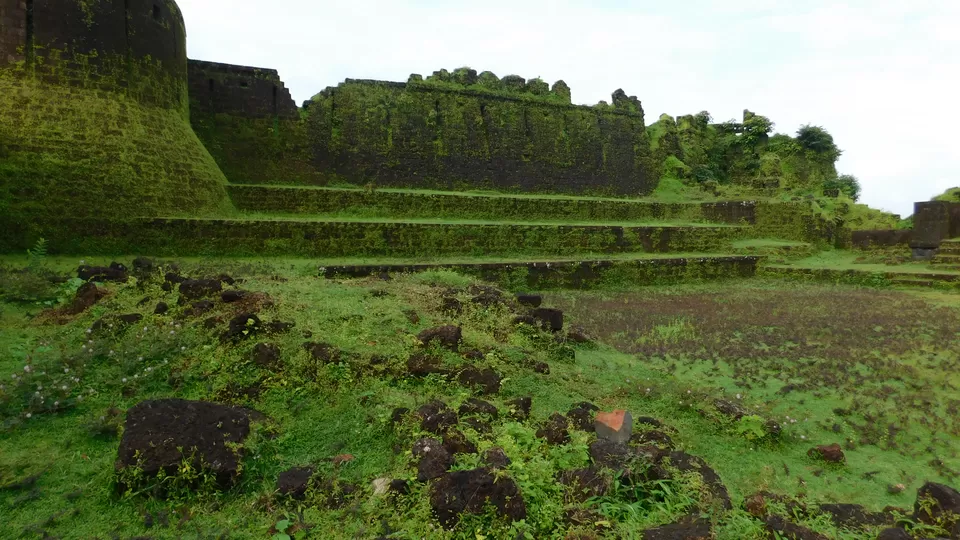 The best part about Mirjan fort is that you don't have to specially plan it. It's hardly a 10 km detour on the way from Gokarna to Bangalore.
Best time to visit:
Best time to visit this fort would be monsoons because that is the only time when this place unleashes it's green streak.
August - September would sum up to be the best time to visit this place.
How to Reach:
This place is a 32 km drive from Gokarna and on the way to Bangalore. If you are taking a road trip to Gokarna then it's advisable to go there while coming back from Gokarna.
Nearest airport is Mangalore Airport which is a 6 hour drive from here. Nearest Railway station are Kumta Railway station, Hubli Railway station and Honnavar railway Station.