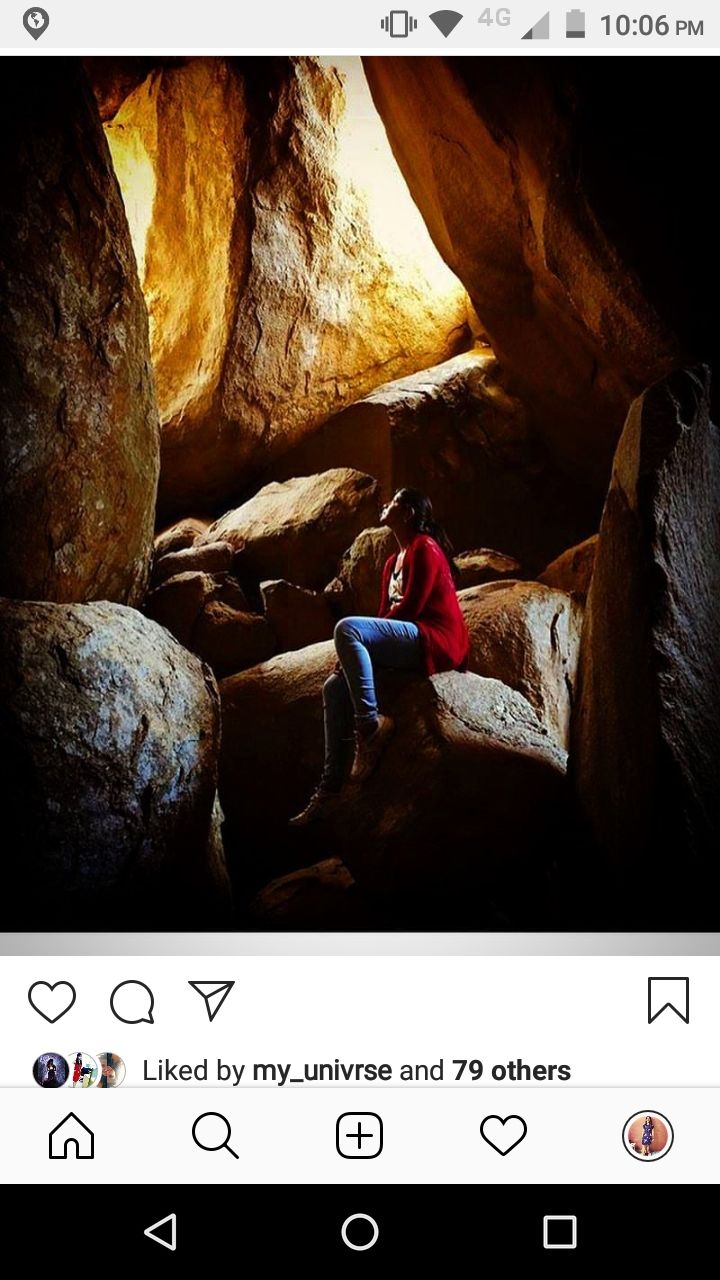 This was my first night trek., Infact my first actual trek. It was a spontaneous plan made with my friends . Antargange is a short hike located in Kolar, Karnataka. It is very close to Banglore,70-80 kms. We rented 3 tents and we where 6 friends. We stayed at 10 in the night ,picked our tents and reached antargange at around 2.
Since it was my trek and that too a night trek , it appeared no less than a horror movie scene. 😁😁
There was a temple and we spent nearly 15-20 mins searching for the starting point of the trek in pitch darkness.
With lots of scary drama in between we finally reached some place on a height where we decided to lay down our tents.
We collected sticks to light a bonfire. One of our friend had also carried raw potatoes, chicken ,salt and pepper with him... And it was time for our experiments.. 😂😂.
We inserted the wood sticks and tried to cook some of it.. and it was actually quite tasty .The experiment turned out to be OK.
In the morning we got up and decided to head back. Antargange is famous for caves,so we decided to explore the place a little before leaving.. There where as a matter of fact many caves and some caves were so narrow that we actually had to lie down and push ourselves through them. It was one great experience. Other caves where also very beautiful.
The trip turned out to be a great adventure .
https://www.instagram.com/p/BVr_kmNhWuQrQ5Oc62ibvVZlIo9w_nIXg8Vdm40/?utm_source=ig_share_sheet&igshid=10kpijfe551vn