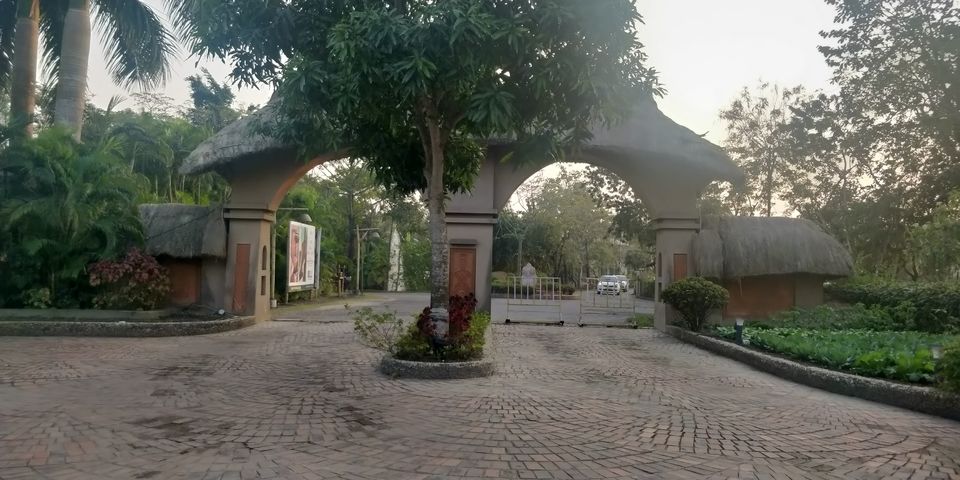 Gloomy, cold sunday,no great aspirations and a day off, is what culminates in a trip worth reminiscing. So guys here I am again, blogging in.
Will start of the blog with greetings to you all. The day was sunday and a sudden gush of worthiness led to plan a trip to a nearby resort in kolkata" The Vedic Village Resort "
So we refilled the tanks, checked the tyre pressure , packed a bag and sailed out in our new swift, me , my wife and our 5 months old daughter( and boy she was startled at the views staring from the back window).The place was worth visiting after all the hype we heard about it.
Its is around 30 km form our place near central kolkata and is perfect weekend gateway.
Off we set, for those who are aware of the geography of kolkata( IN ESSENCE , THE RESIDENTS OF KOLKATA), we passed by salt lake, headed towards rajarhat, took a branch off the main road and sped through few of the serene villages and suburban areas.It took us almost 2 hours to steer through. Amidst all the confusion, at the last about entrance of the resort , eventually with the help of few locals, we found our way.
We were greeted by the huge archaic gates, truly symbolising its name.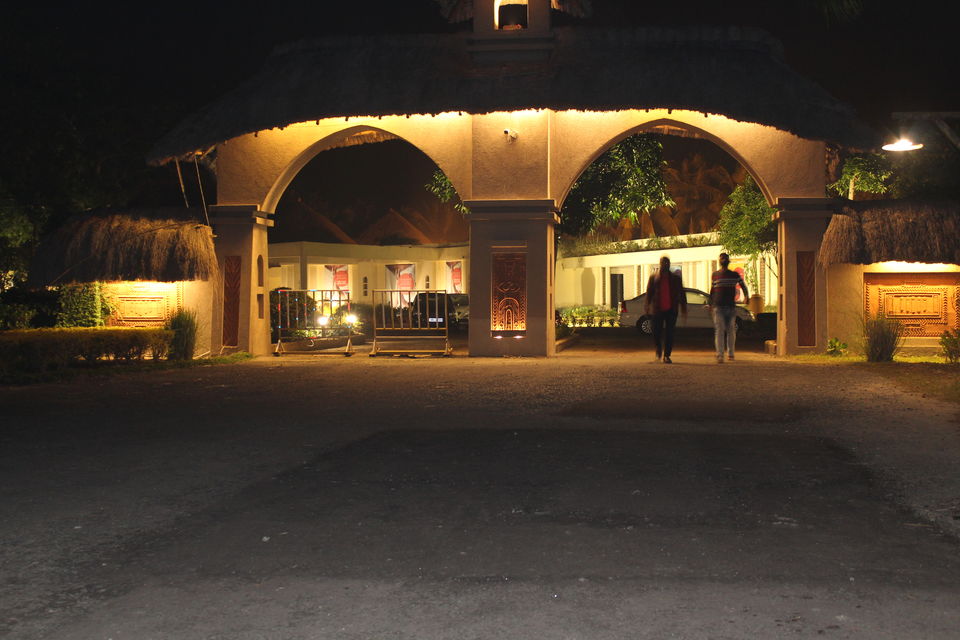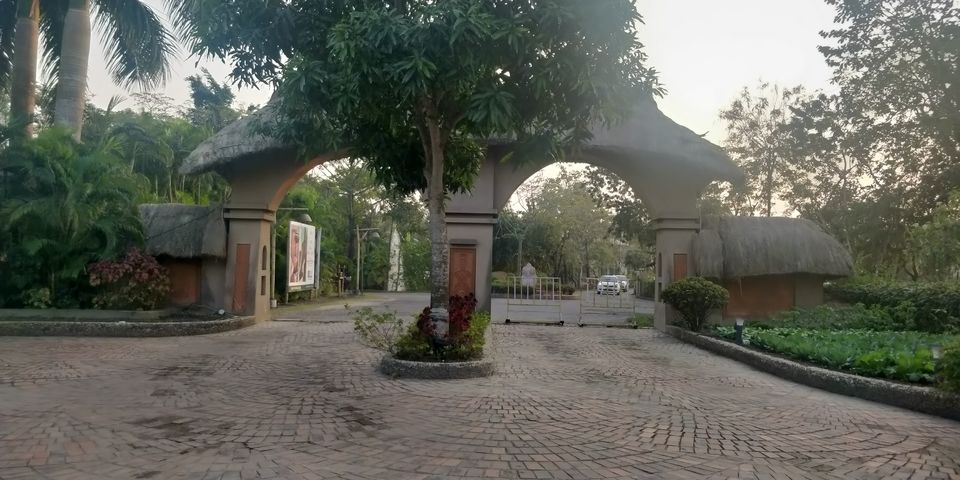 As you enter through these gates, you are received by the staff( I must mention that one of the most courteous staff). Valet person takes your keys , in the meantime I went into the reception and completed the check in procedure. One of the staff escorts us to our room. On the way to reception we pass through an incredibly beautiful corridor( decorated all along with santas and christmas trees as the christmas had just passed by) and a small play area with sitting sofas, a small bakery with pastries and all and few indoor games.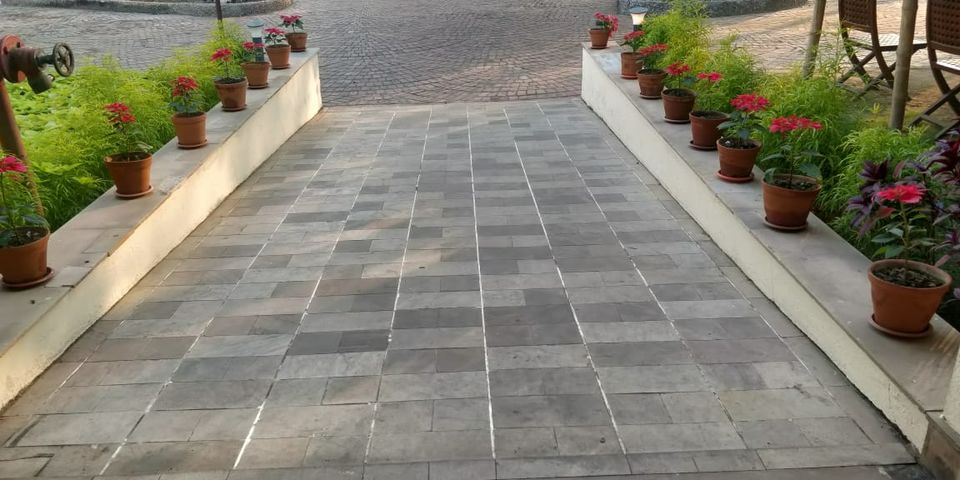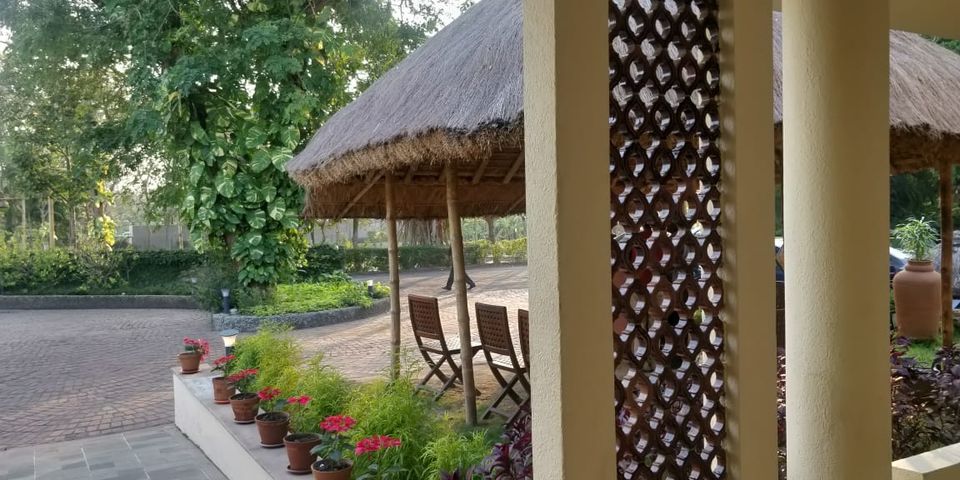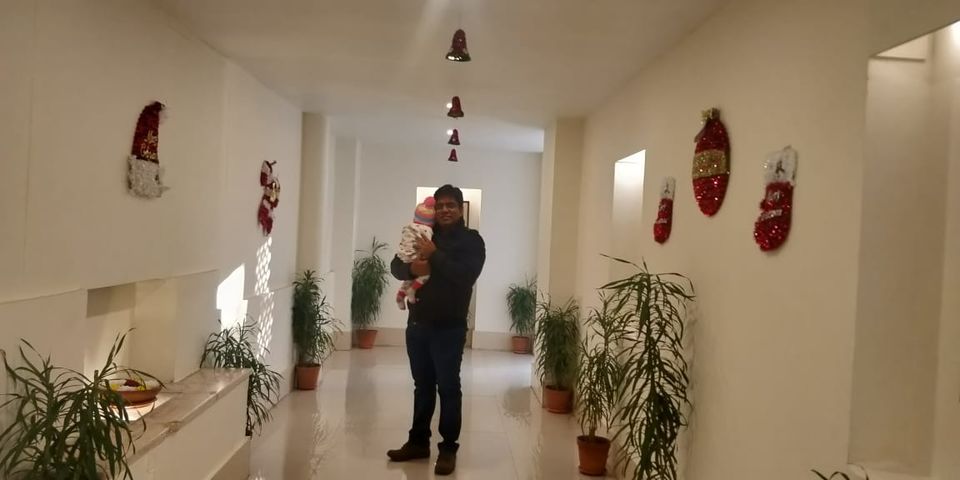 There are several rooms, the bungalows and the rooms. After check in we travelled through the swimming area, and through maze of hallways and corridors to finally reach our suite and behold , behold, there we enter into a stunning, sparkling clean room .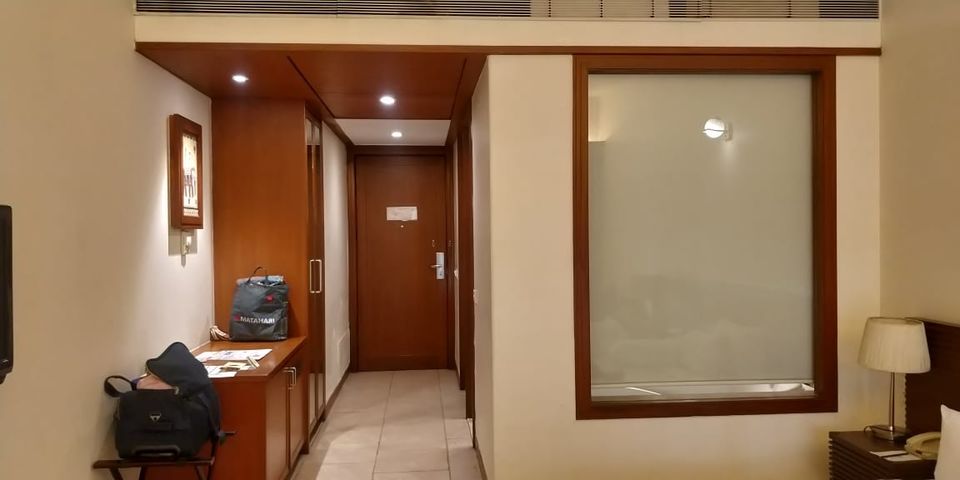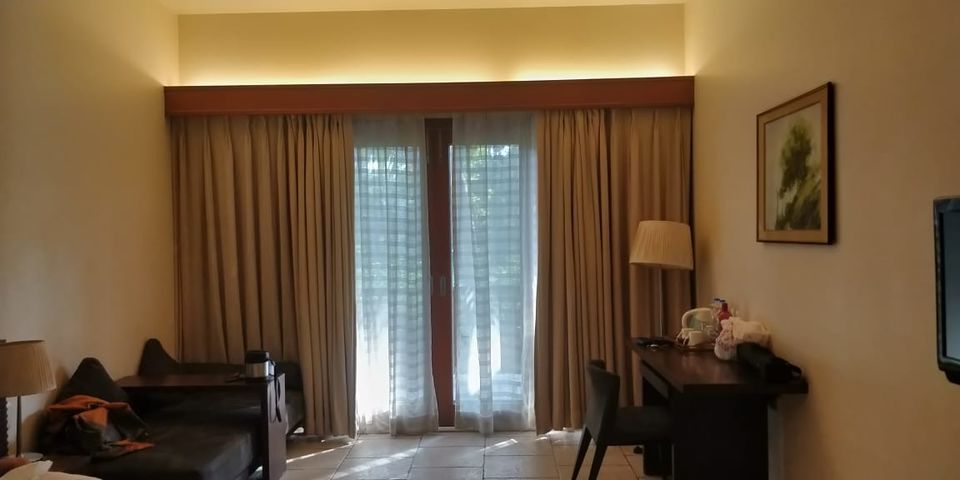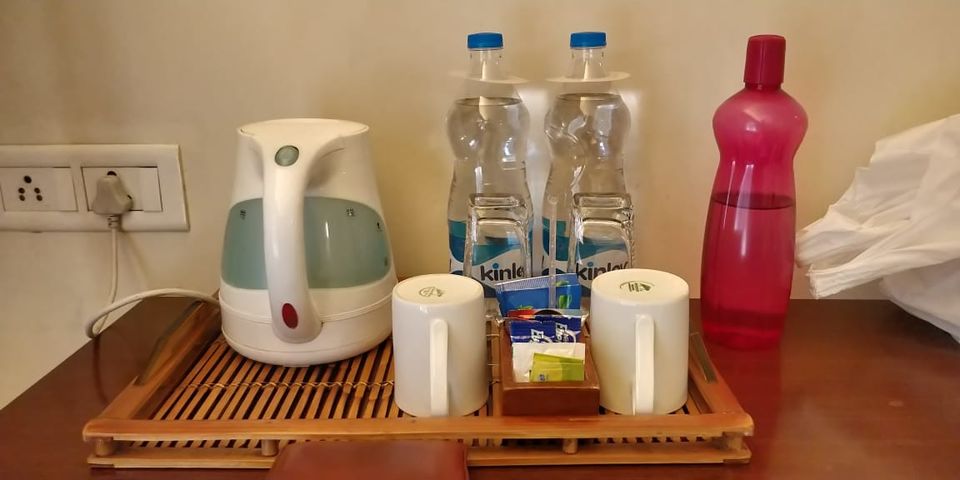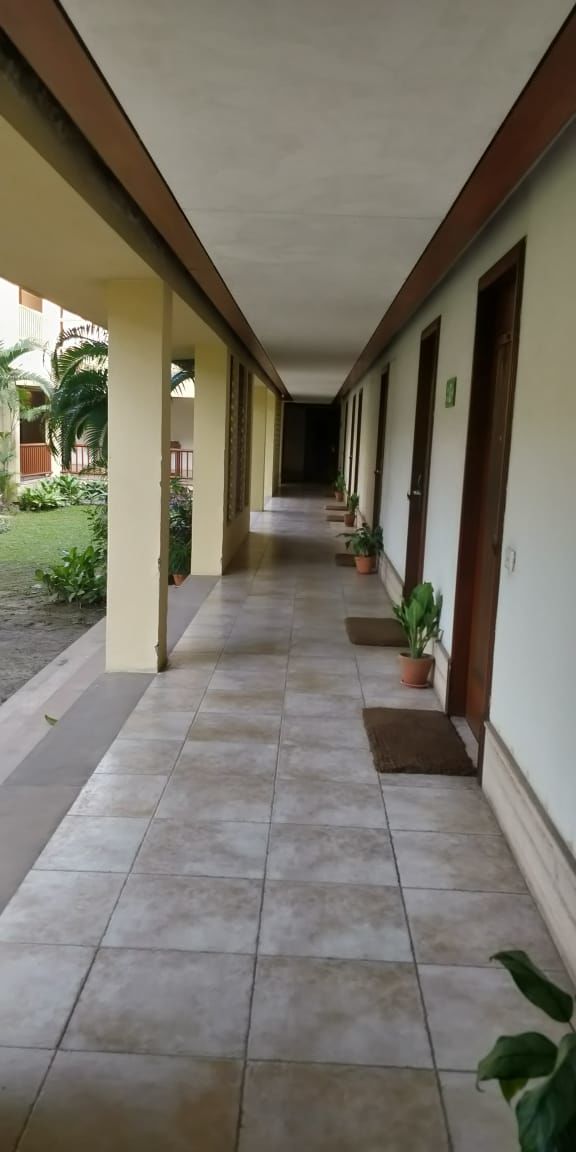 The bed was super comfy. We were given 2 bottles of complimentary water bottles, a kettle, and few sachets of tea and coffee. Though one thing which caught our attention was the steeply priced food. At first when we ordred we were skeptical of the quality, but trust me guys, it was finger licking. For 2 people it cost around 1000 bucks for a time. There are a bunch of other indoor as well as outdoor activities which one can opt for.
After we freshened up, we went out for a stroll around the property, took some clicks and returned to our rooms as it grew dark and chilly. Coming to the culinary options, there are two restaurants, one of them is exclusively bengali cuisine.
We had our sumptous dinner and then went for the nap as next morning we had to leave early. The check out procedure was swift and smooth.
The next morning we travelled back, soaked in the beautiful memories.