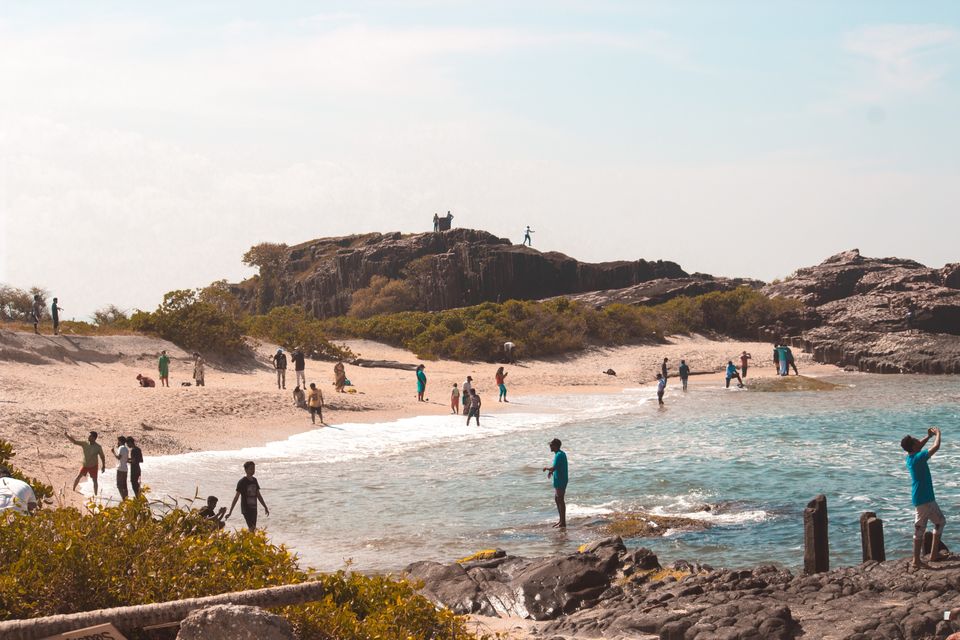 You guys may think Yah….its April 1st definitely a April fool trick on tripoto community. But I am serious I went on a island trip for just 600 rupees.
Well this trip happened long time ago. You know ………I am way too much lazy to write about it. Well…I am gona describe how we went to this island from Kerala.
Saturday morning I got message from my friend "we are going a trip in 10pm today be ready". I thought what the hell lets go. He didn't even tell me where to Which put him on the top of the planning, coordination committee of this trip (yah..there no committee. But you know some credit for him). But maybe I am too intelligent, I figured it from the train ticket we took from Kozhikode railway station(to uduppi..yahhh). We took a general class travel to uduppi for rs 180 per person. The train arrived at 12:55 and reached at Uduppi, Karnataka at 5:30 in the Sunday morning.
The Uduppi railway station is bit away from the town and people have to take auto rickshaw or by foot to reach to bus station in main highway. We walked by foot to bus station. From there we travelled to Uduppi town. Its cost us max 10 rs per person to reach there. From the Uduppi we took out breakfast. There is a whole lot of hotels and small shops there. Since we have to carry some biscuits and packed food cost us 50 per person. There is no food court in the island at that time.
From the uduppi bus station we took another bus to Malpe and cost us 30 rs per person. Reached Malpe after 30 min running. From there we could walk by the side of fish market to the boat yard. It cost us 250 rs to reach the island by boat. The island is beautiful and the water is crystal clear. We swam in the sea and the water is so cold. The island is about 15km radius and covered with blue clear water. We even find tourist in the train who are going in to mary's island. We spend like5 hours there and returned at 4 pm evening. There is a return train to Kozhikode at 5:30 pm. Its an amazing and adventure trip to remember. We reached home at Monday 1am.