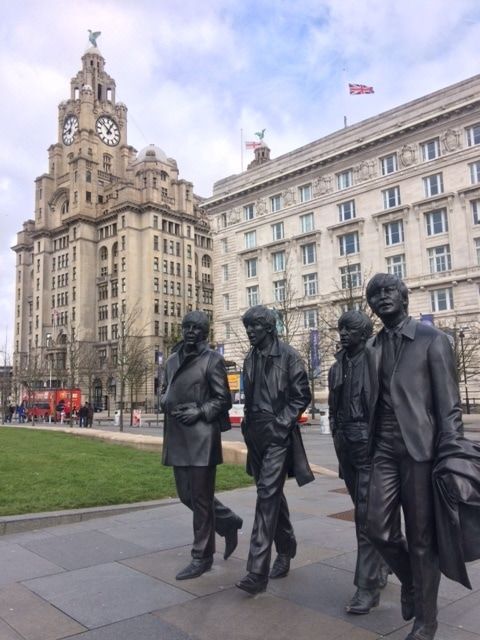 The main attractions in the city lie around Liverpool's waterfront which can be reached from Liverpool lime street station in less than 2 min with World museum on the way.
World museum in Liverpool is a must visit for its unique collection of insects and historical items that cover two of the levels. It has both live and still display of all kinds of insects, some even centuries old with details on its evolution, existence, habitat, thriving mechanisms and much more. The history/culture section of the museum has a vast collection of costumes, accessories, weapons, utensils and other items of historical importance.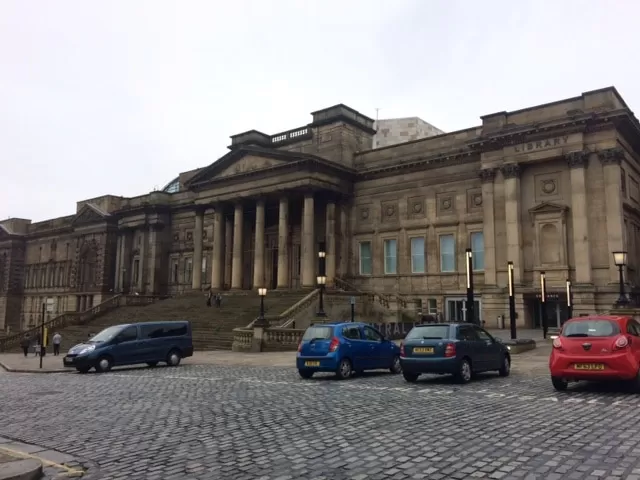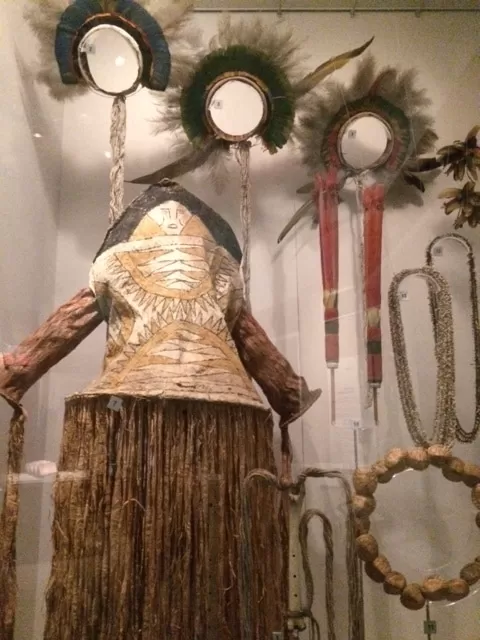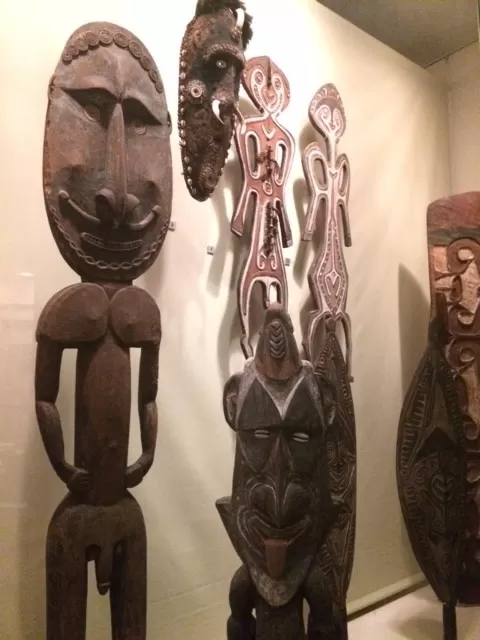 I started my tour of Liverpool waterfront at the Pier head where the three Graces of Liveprool - The Royal Liver Building, The Cunard Building and the Port of Liverpool Building, stand tall and high facing the Mersey river. Statue of The Beatles just beside the Pier head is another feather in the crown completing one epic frame. I took a ride in the famous Mersey ferry from the Pier head to get down at other side of the city. Hop on Hop off buses are available in plenty just in front of the Pier head for those who prefer a city tour on wheels.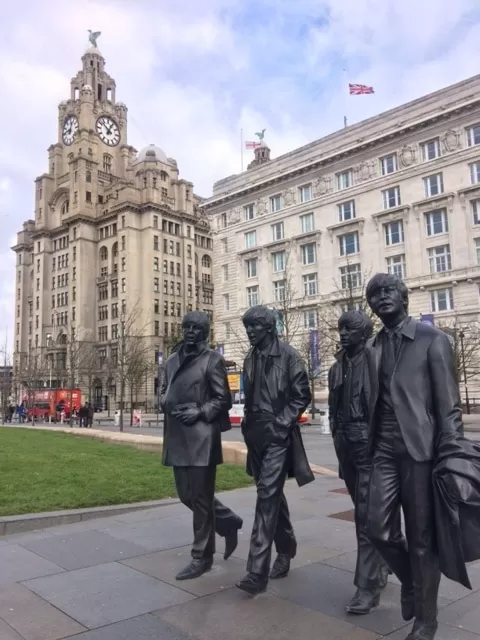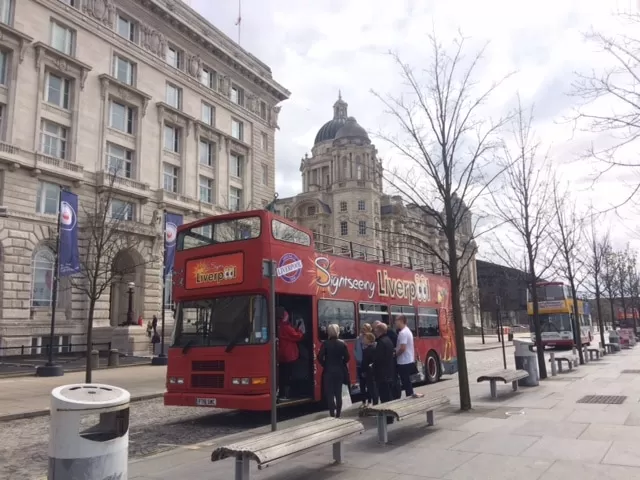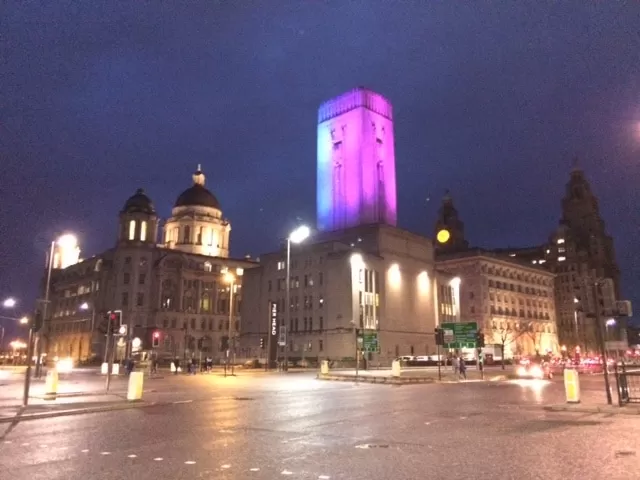 Museums
Liverpool has a commendable collection of museums spread across the waterfront. Museum of Liverpool offers a peek into the great history of how Liverpool has grown over the years and a wonderful view of the three Graces and pier head through its roof to floor glass windows. Mersey side Maritime museum tells us the story of Liverpool as a port city and its inseparable relation to the great Titanic which carried many Liverpudlians as workers and travelers in its last fatal journey. International slavery museum hits you right in the guts with its heart wrenching story of slaves and how the system of slavery has cost many lives and families. The Beatles story and Tate Liverpool are other museums you could visit.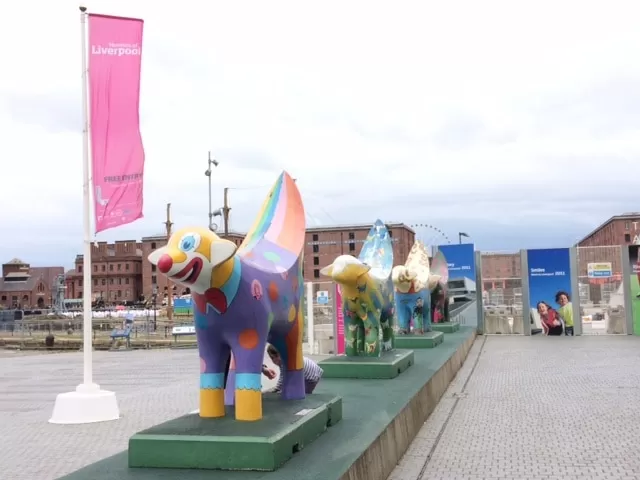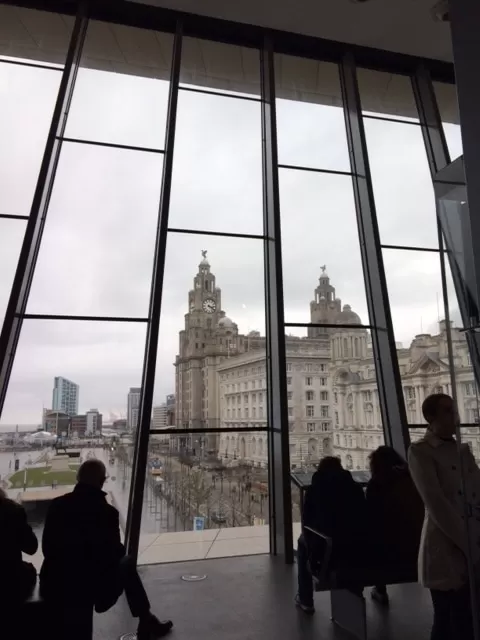 Albert dock is one major contributor for UNESCO world heritage maritime mercantile city tag for Liverpool. It houses shops, restaurants, bars, two hotels and three major museums in its dock complex and is one of the most visited tourist attractions in the UK. A walk along the corridor beside the anchored boats with the Grade I listed brick red buildings in the back drop is worth a shot any time of the day.
At night, all the lighted up dock buildings and trees are compelling enough to take a walk till the Echo wheel of Liverpool and have a drink in any one of the bars inside the Albert dock.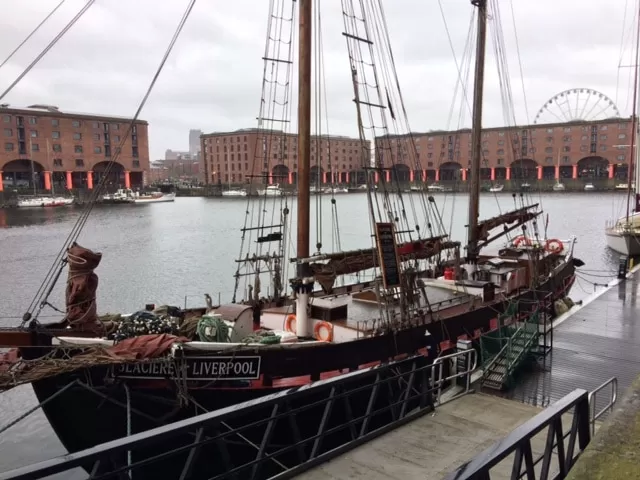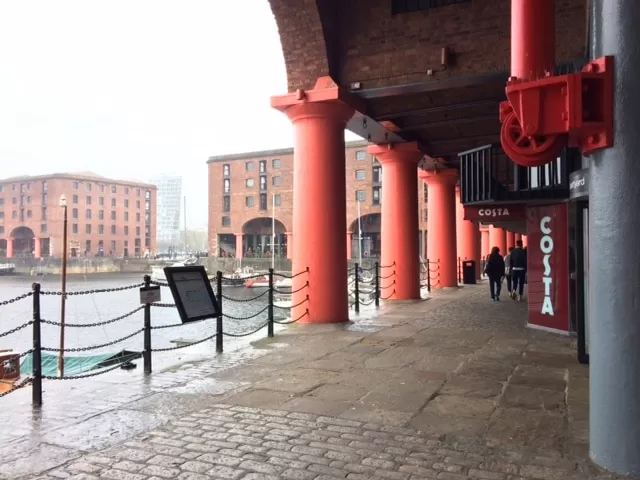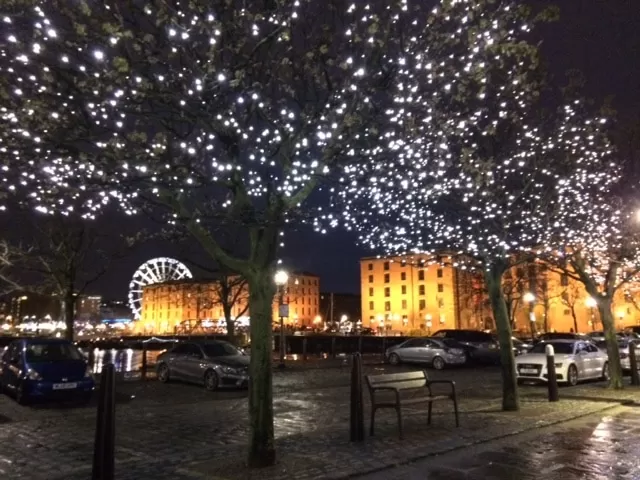 Start your second day in Liverpool down south at the Liverpool Cathedral which is around 1.5 mi from the city. Indulge yourself in Chinese cuisine for lunch and some great shopping before you leave the city.
Liverpool cathedral being the longest cathedral and fifth largest cathedral in the world is a must visit for its massive interior and unique style. Located near China town at a distance of around 1.6 mi from Albert dock, this dark red sandstone structure with beautiful stained glass designs took around 7 decades for completion. You can also opt for a tower experience – details can be found here.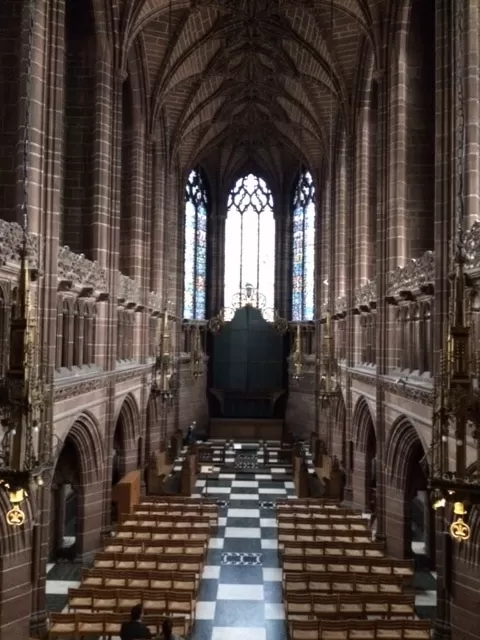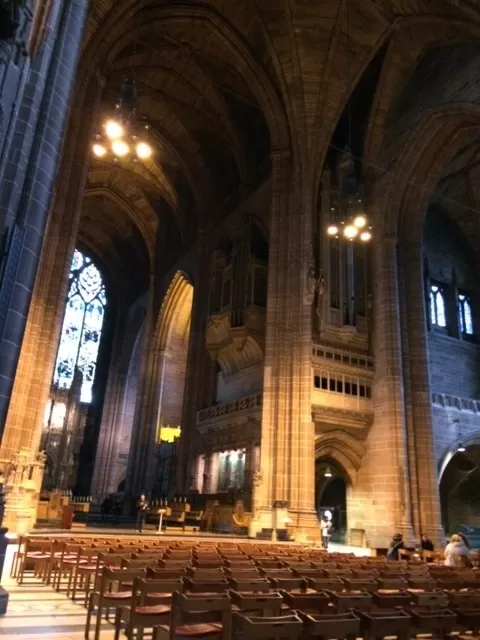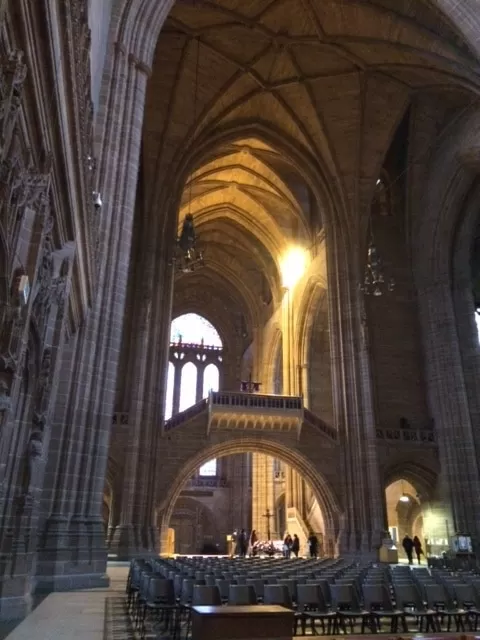 Like Manchester and London, Liverpool also has its own China town as it houses one of the oldest Chinese communities in the UK. It's hardly a 5min walk from the Cathedral and can be visited on your way back for some hot and spicy lunch. It sure has several pubs and restaurants, but check the opening times to ensure you get into one. You can also find some shops and restaurants scattered around this area outside the Paifang (Chinese arch/gateway). You could skip this if you have already visited one in other cities as this is not the greatest one of all.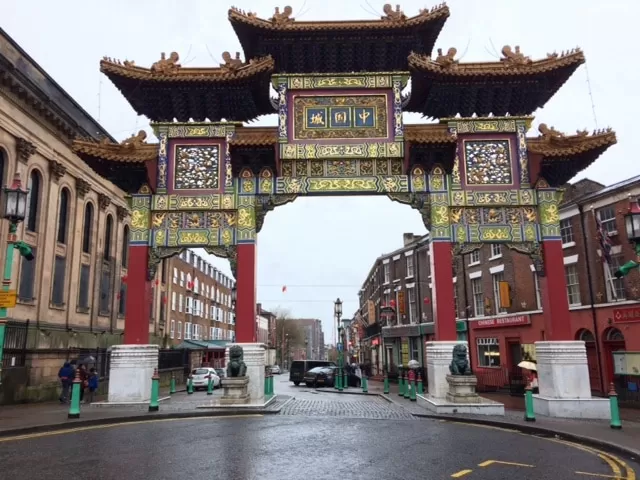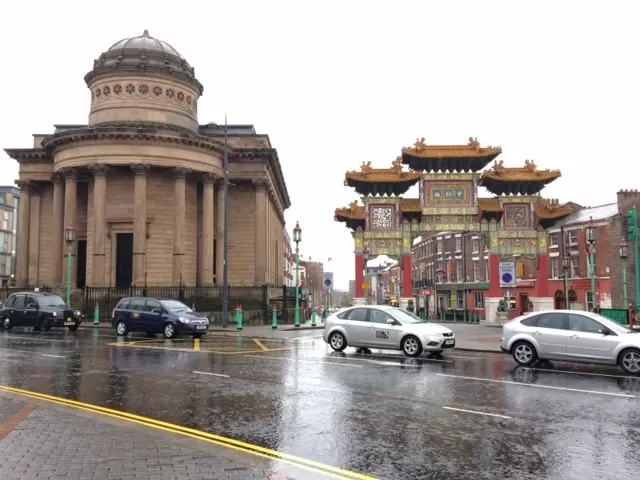 ​Liverpool One & Anfield stadium
From China town, head straight to Liverpool One for some fun shopping in more than 150 stores across or a cinema or stroll around the different lanes spread across 40 acres. You could also visit Anfield stadium for a stadium tour or to cheer for your favourite team.
A quick visit to this metropolitan city is not to be missed if you are in North West England. Frequent trains run from Liverpool to Manchester and takes around 1 hour for the journey.
Manchester has its name etched in history already and we all know why. Being the third most visited city in the UK, it offers a fair share of experience in sports and shopping alike. Owning an international airport with services to different parts of the world and a well connected train, tram and bus services, reaching and going around Manchester is as easy as it can get.
First things first, Old Trafford is probably one reason why you chose to visit Manchester. Regular buses and tram run from the China town and Manchester Piccadilly respectively. Remember to book a stadium tour well in advance as the slots run short too quickly. You could also hang around outside the stadium and visit the store if you have missed the stadium tour. The store has an impressive collection of all things Man Utd from jerseys, caps, and bags to key chains and fridge magnets- something for everyone. Inclusive of the tour and shopping, you would ideally spend around 2-2.5 hours in the stadium.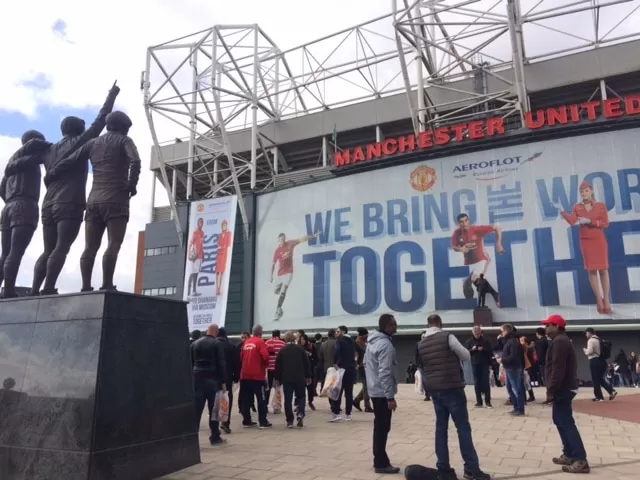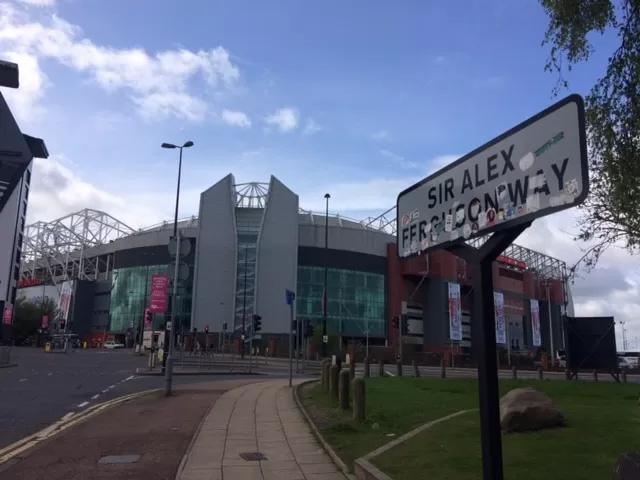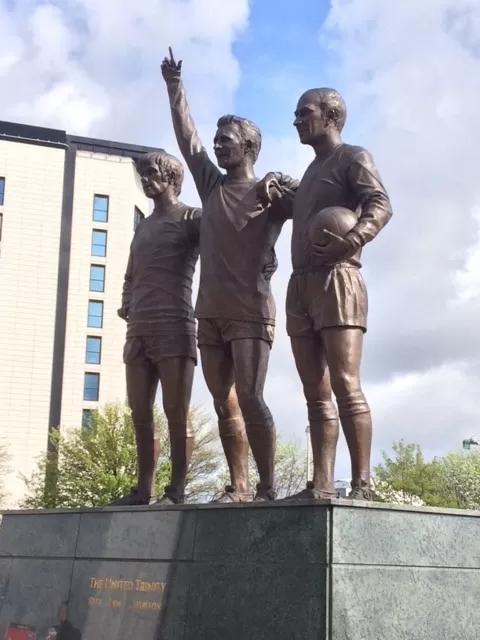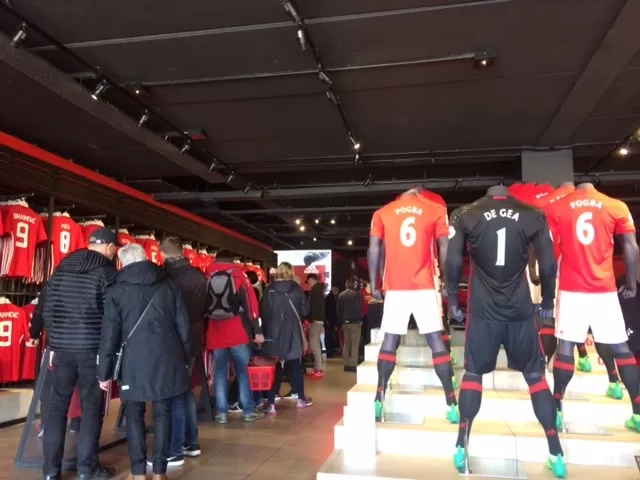 Situated in Trafford, opposite to MediaCityUK, Imperial War Museum (IWM) offers a glimpse into the war torn history of UK and its aftermath. It tells us how the world survived during the world wars with limited or no availability of basic necessities and how children were used in the war. A short film would be played at regular intervals where people recollect their tragic memories of being separated from their families and reusing whatever they had just to sustain and overcome the war era. I could also visit a fashion exhibition that showed us how England played the fashion game strong even during times of chaos and poverty –now when I say strong.. Stitching lingerie out of a map! Quite strong, eh?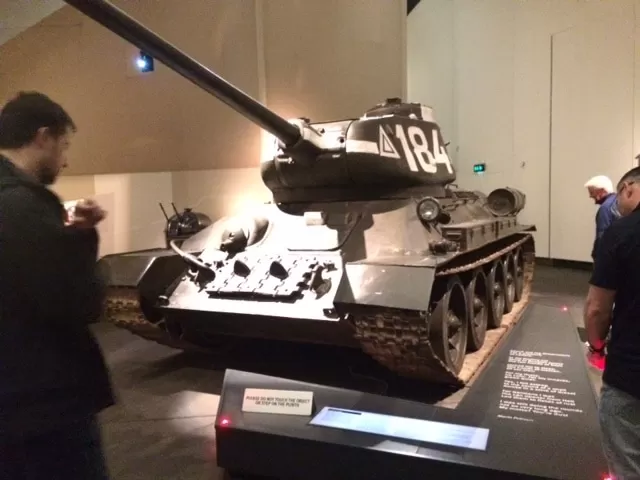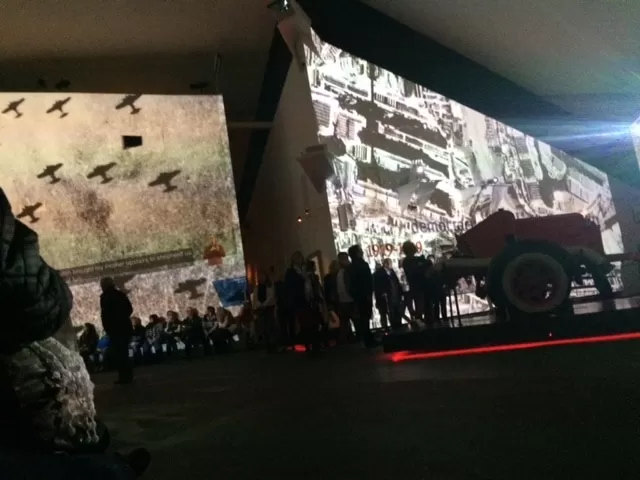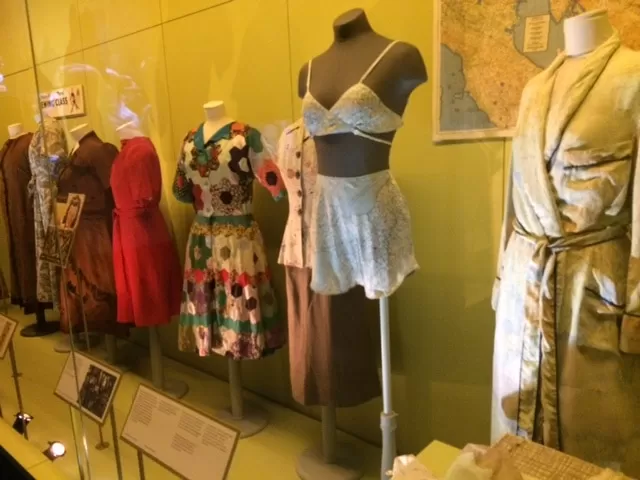 Visiting a library takes a prominent place in a travel itinerary when it's John Rylands library in Manchester. Situated in the city centre, this architecturally rich building is certain to awe you with its vast central hall and incredible book and manuscript collection. The high arched roofs and sculptures of various historic characters all around the walls add character to the library. Just outside the library you could also find a market with various curios and food stalls (check the day of your visit). The total visit takes around 1 hour on an average.