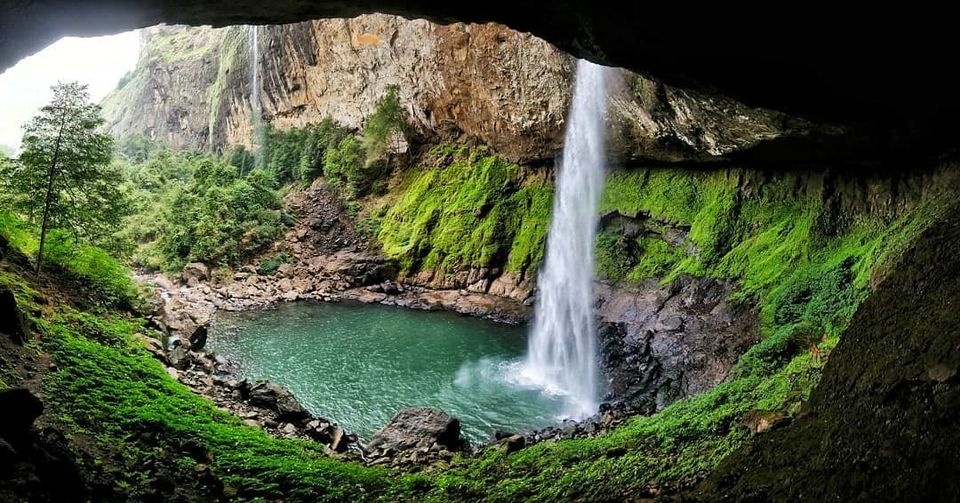 Located in Bhira, Raigad district, Maharashtra, Devkund Waterfalls is like mini heaven replete with natural beauty. This is a popular tourist attraction and a beautiful picnic spot that offers a great opportunity to relax and unwind away from the maddening city crowd. The waterfalls is enclosed by a verdant forest and is located in the Sahyadri Range of Western Ghats.
Where
Bhira, Raigad district, Maharashtra
Ideal for
Families looking for a perfect picnic spot and adventurers seeking thrill and joy along with natural beauty. In short, this is the perfect place for everyone.
More about the waterfall
The quaint, steep waterfall spills along a steep mountain cliff creating a fascinating view. As the waterfall flows throughout the year, this is an ideal picnic spot that can be visited all round the year. Local tourist guides are also available at the site who help visitors find their way through the unmarked path. You can also opt for camping overnight to witness a star-studded night sky.
How to get there
From Mumbai, you can drive to Bhira village, and hike for two hours along the beautiful 4.5 km long path to the Devkund Falls.
Trek Details
Altitude: 2,000 ft
Duration: 1.5 hours each way
Trek gradient: Easy. Flat walk with a few, short stretches of gradual ascent.
Water sources: None
Dos and Don'ts
• Carry a mosquito repellent
• Pack enough food and water for the trek
• Pack a raincoat and a waterproof backpack
• Wear covered clothing to avoid bug bites
• Strictly avoid trekking to Devkund picnic spot during monsoons
The sound of cascading waterfall, calm forest and clear sky offer perfect setting for a sound sleep. You can also take a stroll around the dam as the sky paints in the colors of sunset. Are you already in awe of the mesmerizing waterfall? Keep these dos and don'ts in mind and set off.
Ready to go around the world in 2020? Click here for the ultimate 2020 bucket list!
Share your travel experiences with global travellers. Write about it here on Tripoto and earn Tripoto Credits!