The trek was startingng on Friday night. In monsoon, the weekend treks in Sahyadris get full by Thursday itself. And I had not booked the trek because a few of my friends were yet to decide. And in my office my boss was hell bent on sending me to work on Saturday. Somehow after trying the whole day, the Saturday trip to office got cancelled at 6pm and at 6:15 I was added to the trek group after the trek leader took my interview regarding my trekking experience as this was a 60-70km long trek and they wanted seasoned trekkers. But my ego was on fire as I thought to myself that when I have done the most difficult treks of Sahyadris and have done a Himalayan trek, how can I be asked like that. I booked the trek just for myself. In the evening something happened to me and I just wanted to go on this trek alone. Earlier whenever I had planned to go alone, every time the plan got cancelled and I was a bit hesitant too to go all alone among strangers. But I never felt alone on this trek right from the beginning. I asked on the group who all are coming from my area. One guy Sachin called me up to meet at Thane station.
I hurried home and packed my bags. I went to the washroom and realised that hell was upon me! I was on my periods! But I was in no mood to cancel this trek so I left for the station. I met Sachin and his friend Saif- a first time trekker (poor guy, he did not know what he will be going through and how cruel his friend is), Deepak and Chirag at the railway station. We boarded a train to Lonavala from Kalyan. We got seats and then started our travel and trekking stories and it never felt we were strangers. We met the rest of the group at Lonavala station. There were only 2 girls there to my rescue rest everyone was of the privileged male brigade! But those 2 girls were amazing and were my support throughout the trek.
At 12:30 we started the trek walking endlessly on Lonavla roads on a dark night till we gradually reached a point from where the jungles and deserted rocky and muddy paths started. Occasionally we could hear sounds of waterfalls and streams and we could see some fireflies. Rains came and went leaving the few of us without raincoats wet. We kept walking the whole night making out the path with the help of torch lights. At around 4:30 am we reached a small deserted building with only a single hall. We halted there and without thinking anything we laid out our sleeping bags and mats and fell asleep instantly. We would have hardly slept for 30 mins when there was awake up call we all had to get up unwillingly. We started the trek again. Beautiful waterfalls welcomed us, the various hues of the green color on the meadows and the plains soothed our eyes. The mesmerising clouds hovered on and above us. My soul was happy to walk on the wet muddy path. The rains, the cool breeze, the chirping birds enlivened my soul up. We walked and walked through this heavenly beauty of mother nature. But we were starving and breakfast point was nowhere to be seen. Finally after crossing a dangerous stream with slippery rocks we reached a temples where we had poha and tea. Introduction round was held. There were 11th graders, college students, professionals, experienced professionals, actually people from most walks of life. And most of them engineers and I being the odd one out, a fashion designer.
After breakfast, we filled fresh water from the "dangerous stream"and started again. There were beautiful mountains hiding behind the thick white flowing clouds, occasionally showing themselves whenever the mischievous clouds allowed them to. There were beautiful meadows with scintillating colourful flowers adding colour to the wet rainy and foggy background. End of the day after trekking for almost 35kms and 18 hours we reached a place from where we were to be transferred to a village 15kms away for dinner and sleepover. But instead of a van a truck came. I went up on the cabinet on the truck roof and travelled standing there with my hands tangled in the ropes on the truck. The cool strong wind on the face felt whimsical and there were picture perfect farmlands on both sides on the roads in various hues of green. We had the much needed dinner and fell asleep in no time at a village house.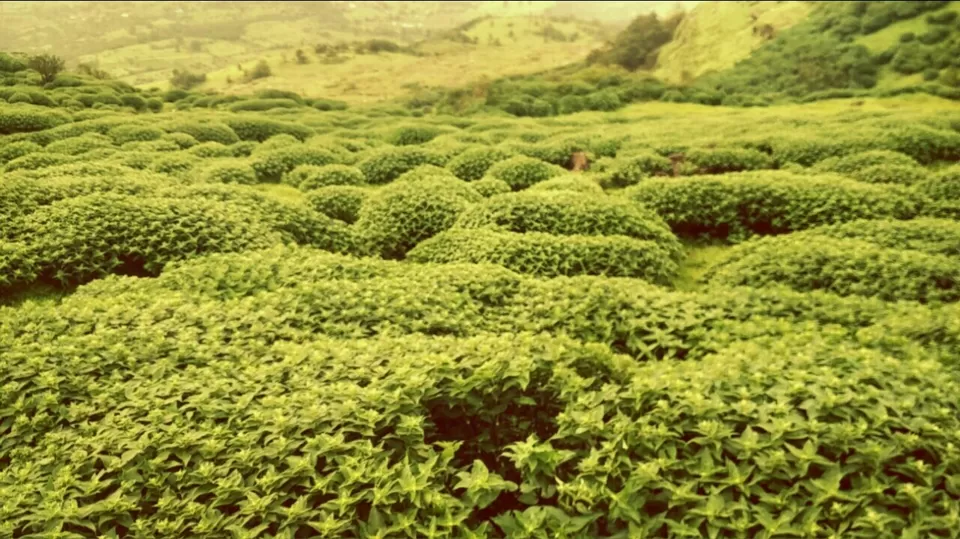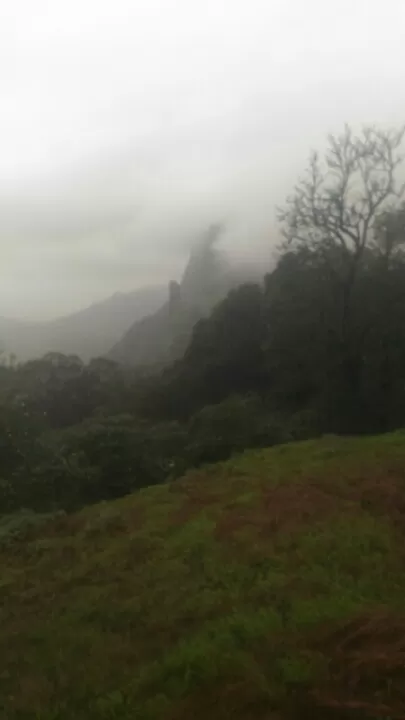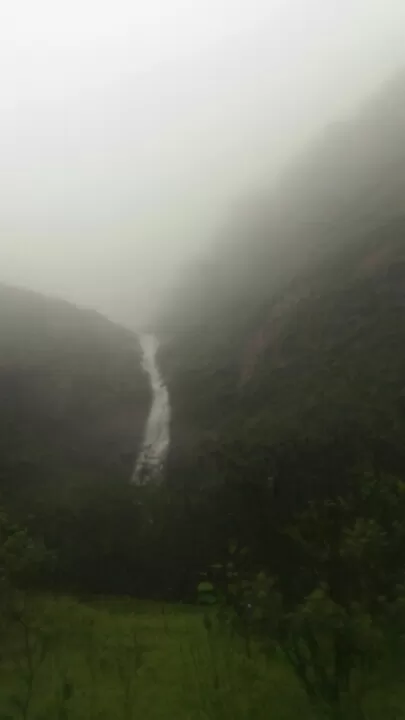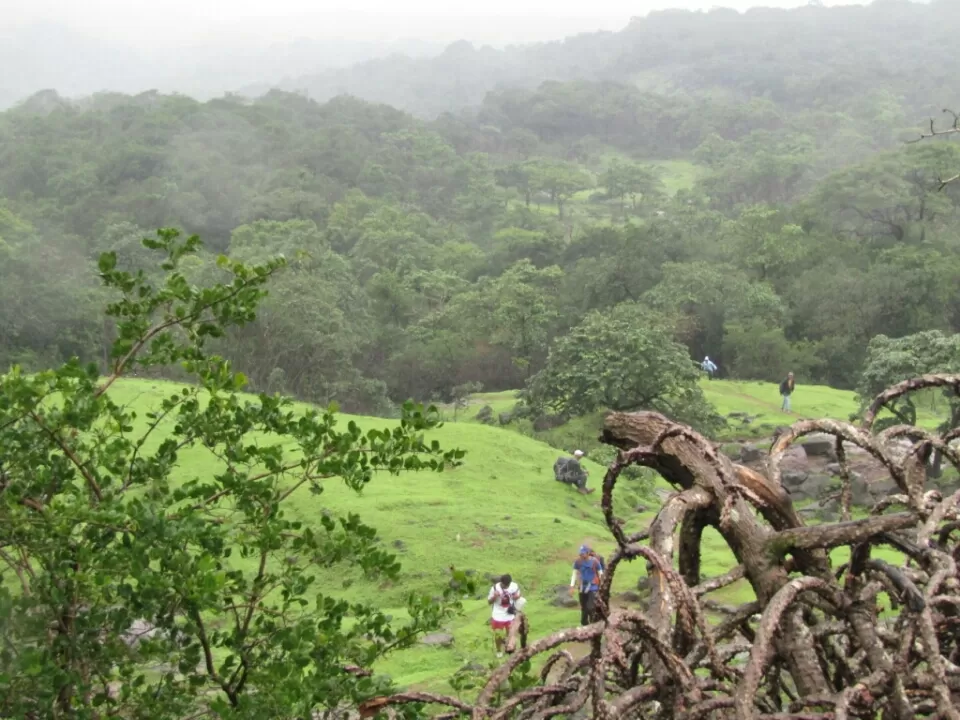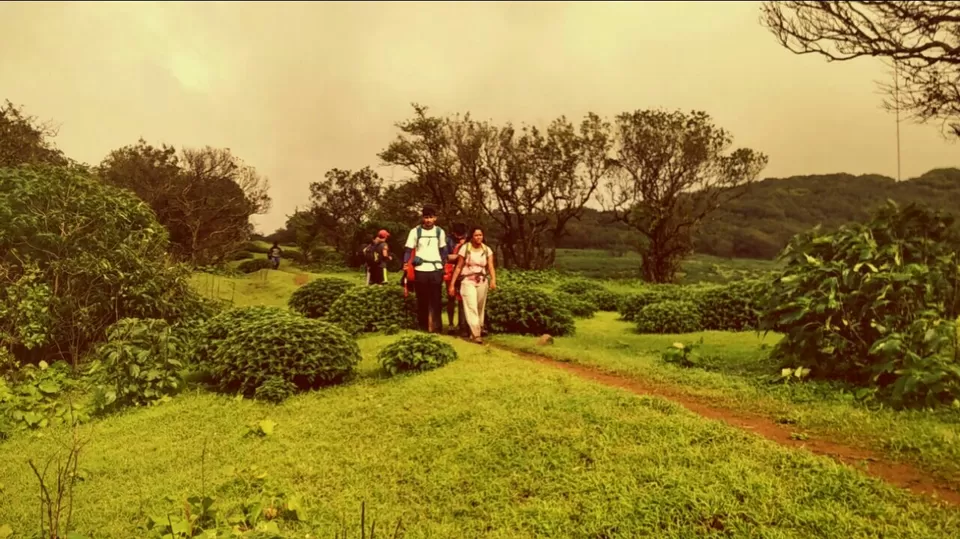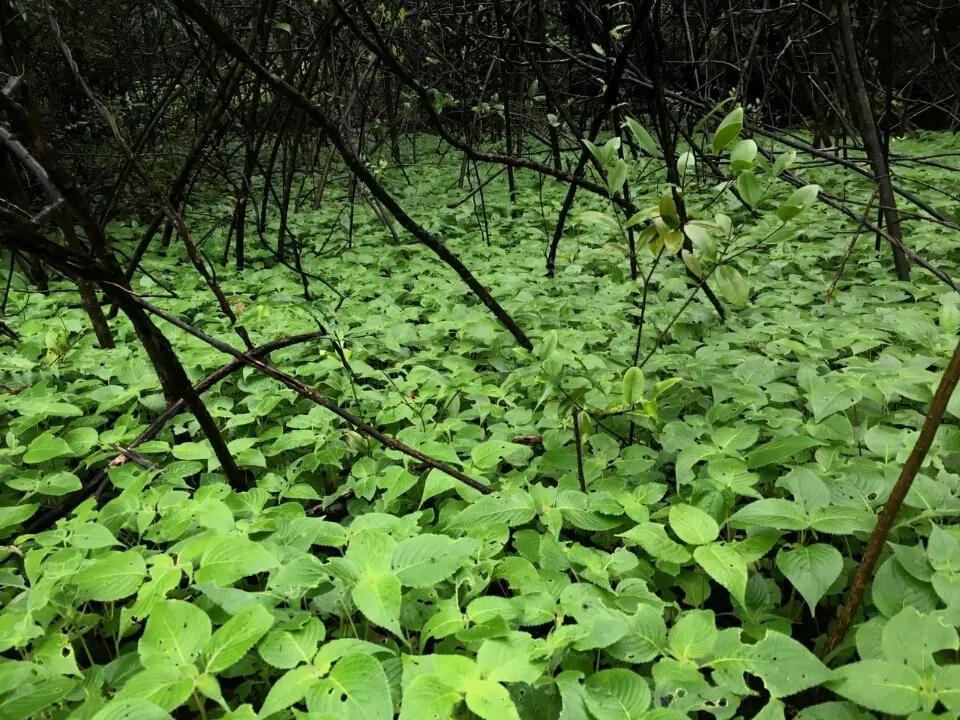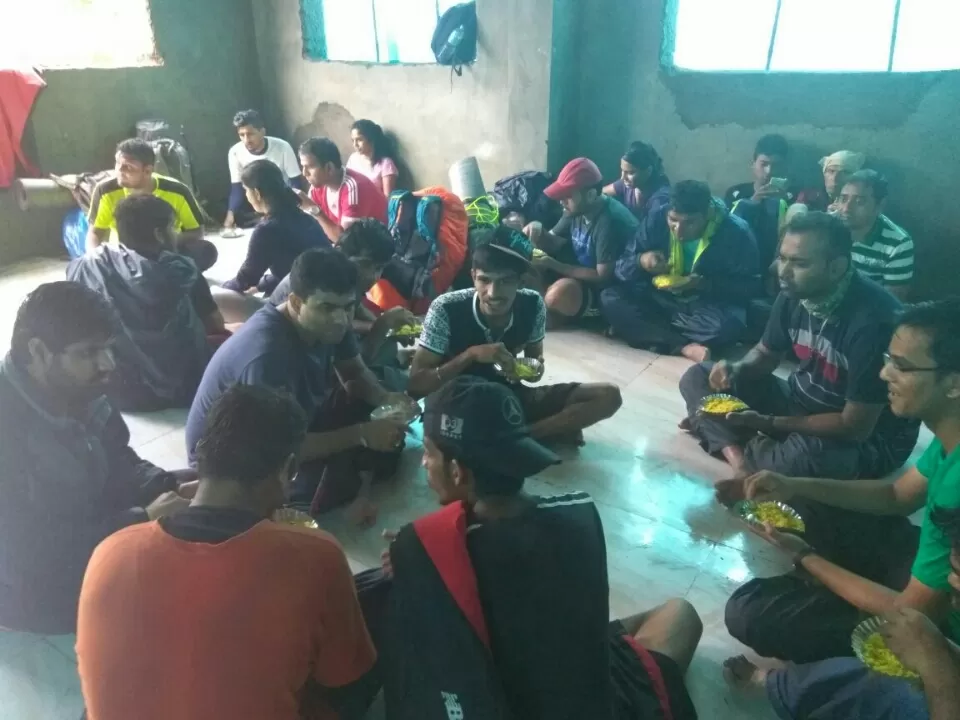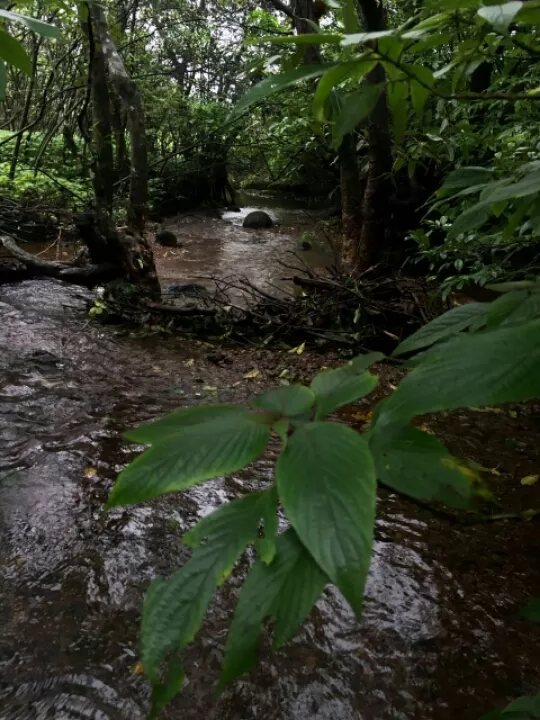 We had to wake up at 5 in the morning which was really painful and we girls were the last ones to wake up.

After the breakfast we got fuel inside us to start the journey again. We started off at 6:30 am. We went past lush green meadows, black and dark green muddy jungles with strange fruits and a few bones here and there of some animal. Many places there were these misleading innocent looking evil slippery rocks. So we had to be very careful while walking on them to protect our bones from breaking. We again walked and walked and walked with destination nowhere to be seen. We climbed up and down, lost our ways in thick fog so many times. We were hungry to another level. Whenever anyone opened anything to eat, that person was attacked by everyone. And the ones who were late missed the food. For the first time on any of my trek including Roopkund, did all of food stock get finished. We enjoyed all kinds of food ranging from thepla, khakra, bhujia to chocolates, biscuits, varieties of namkeens.

But the rains never had mercy on us. They kept pouring continuously with slight variation in their pouring quantity. By afternoon I was completely irritated because of the rains, no hygenic place, no washroom. I just wanted to go home as soon as possible. I was so uncomfortable, my patience was giving in. Never in my life had I missed my bed, my home and my washroom so much. But I just kept motivating myself to move ahead. Finally after so many struggles, we reached Bhimashankar via a jungle route. There were beautiful ancient temples with so many devotees around. We had lunch at 6pm. Around we boarded a cab around 10pm and I reached home at 6am on Independence day feeling truly empowered and free and eager to go on my next trek all alone with strangers! This trek has taught me so much. Strangers become friends; struggles make you strong and confident. And most important when in life we want achieve something big we have to move towards it. It won't come in a sec. We have to complete the journey and we have to move forward no matter what the circumstance is!